There's a new Married At First Sight Australia couple on the scene and they're hot Hot HOT.
Fresh off the back of the explosive series ten reunion, Duncan James and Evelyn Ellis have confirmed they're an item after weeks of speculation.
The gorgeous pair sparked dating rumours when they were spotted dancing together on a night out, after it was previously reported they'd been on a series of dates. A month on, they've gone public as a couple and we're over the moon for them.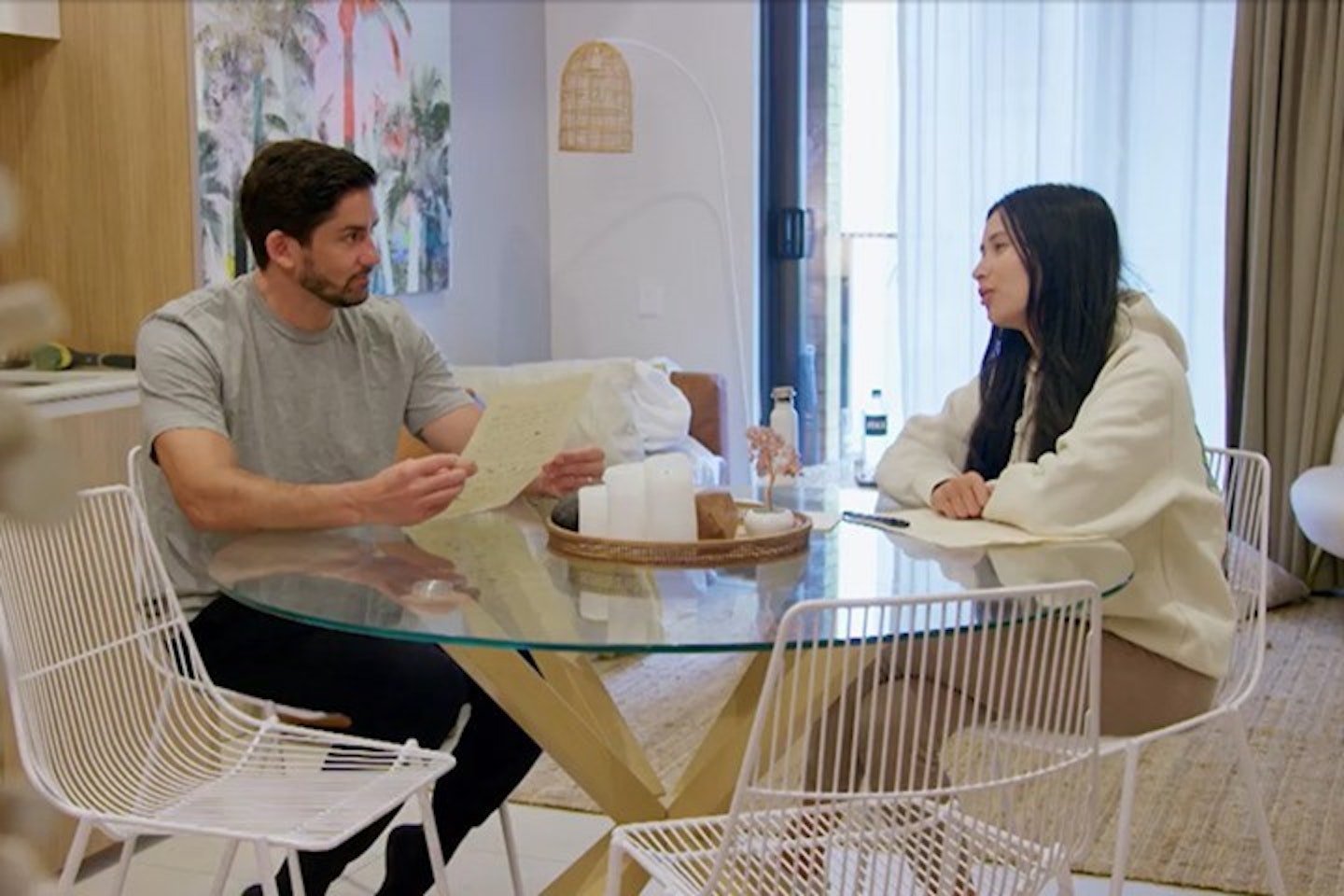 Duncan and Evelyn announced the exciting news in a recent interview as they answered questions from MAFS' dreaded Honesty Box.
The first question they faced was, "Are you in a relationship?" to which Duncan replied, "Yes, I am. Well, yes, we are."
Evelyn added, "This is Evelyn and Duncan's hard launch. It feels good to finally just say it, and it feels kind of exhilarating in a weird, freeing way."
So, how did their romance blossom then? Well, Duncan explained, "We started hanging out a little bit after the show. Everyone's sort of friends in the cast, and obviously me and [Evelyn] living in Sydney we probably hung out a little bit more.
"All of a sudden we went out on a couple of nights, and some of the warm fuzzy feelings happened in my stomach and I thought, 'What's this? How we going here?' Then... one thing led to another."
As for their co-stars' reaction to them dating, Evelyn told 9Entertainment that she and Duncan had been "welcomed as a couple in the most positive way". Even Evelyn's ex Rupert Bugden has given the pair his blessing, although Duncan didn't mention whether his ex Alyssa Barmonde had been as supportive…
Even if they weren't originally matched by the dating experts, it's nice to see another successful couple come out of the experiment. This year, only two of the twelve couples put together are still going strong.
WATCH 'I'll Snog Her Anywhere!' Kai & Sanam Share Love Island Secrets | Heat Dates