Hugo Hammond has been notably absent from this week's Love Island episodes, with fans aplenty taking to Twitter to raise their concerns and, well, we think we might have an inkling as to why...
While Hugo made his grand re-entrance onscreen last night, with a shot of him and new Casa Amor boys discussing how the former PE teacher feels about his current belle Amy Day, the OG Love Island lads were seen having their usual villa debriefs sans Hugo.
But why? You ask.
CHECK OUT: A round up of the best bargain men's shirts from Love Island 2021
Just so you know, whilst we may receive a commission or other compensation from the links on this page, we never allow this to influence product selections.
Reader, we, of course, can't tell you for certain, but we've got a bit of a hunch, and several eagle-eyed viewers have somewhat confirmed our suspicions.
It all started before Casa Amor, when Hugo broke the internet with his heated recoupling speech where he took a sizeable stab at fellow islander Toby Aromolaran.
In short, Toby fancied Chloe Burrows, Toby pied Chloe, Chloe got upset, Hugo fancied Chloe, Hugo then defended Chloe in a moment of excellent, impassioned TV and, errr, took Toby down with him.
Despite his speech, Hugo remained in Chloe's friendzone, but closer than ever, while Toby essentially swore the former cricketer his newfound enemy. Not an excellent outcome, overall.
Now, several episodes on, Chloe and Toby have decided to recouple leaving Mr. Hammond a tad red in the face and, from the looks of it, he's not happy to have wasted his breath...
"The look on Hugo's face when Chloe made her speech about Toby 🤣🤣💀," wrote one fan, alongside snaps of a VERY fuming looking hugo.
"Toby getting back with Chloe just to make Hugo look like a mug," added another.
From what we can remember Toby and Hugo never fully reconciled after their first run in so, what with Hugo's absence, we're wondering whether there's been a further fall out, this time with all the OG islanders on Toby's side.
After all...he didn't defend Millie after Liam very muggily kissed Lillie (THREE TIMES), so why was his fight just with Toby?
We guess we'll have to wait and see but, in the meantime, we'll just leave these photos of Hugo alone with the Casa boys while Liam, Toby and all the villa boys went through their daily POAs 👀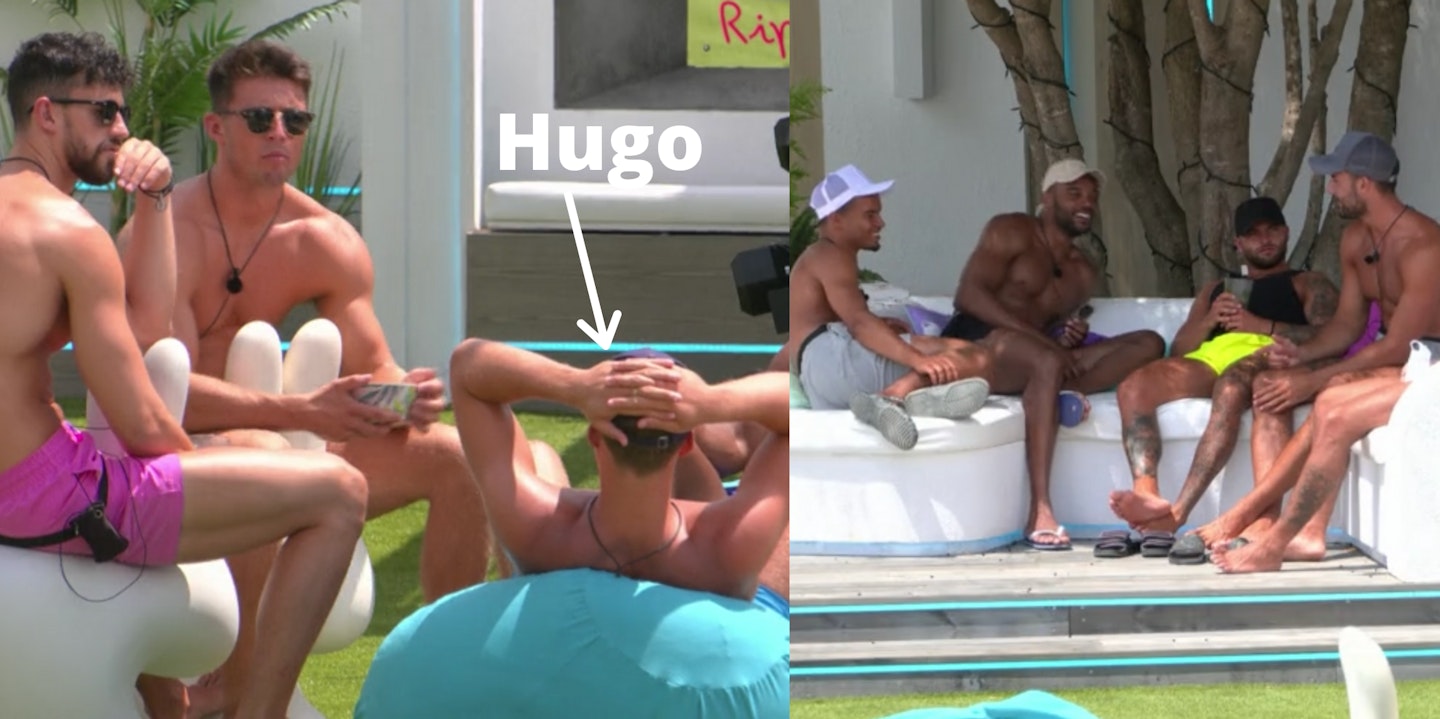 WATCH: 'Liam Has Been Holding Out For Casa Amor' | Brad and Sharon Reveal Who's Really Playing The Game!
NOW! MORE NEWS!
Love Island's Aaron Francis defends Jake Cornish amid 'game player' accusations
Hang on - have these two Love Island stars recoupled outside the villa?
Love Island fans are convinced this couple have secretly done bits 👀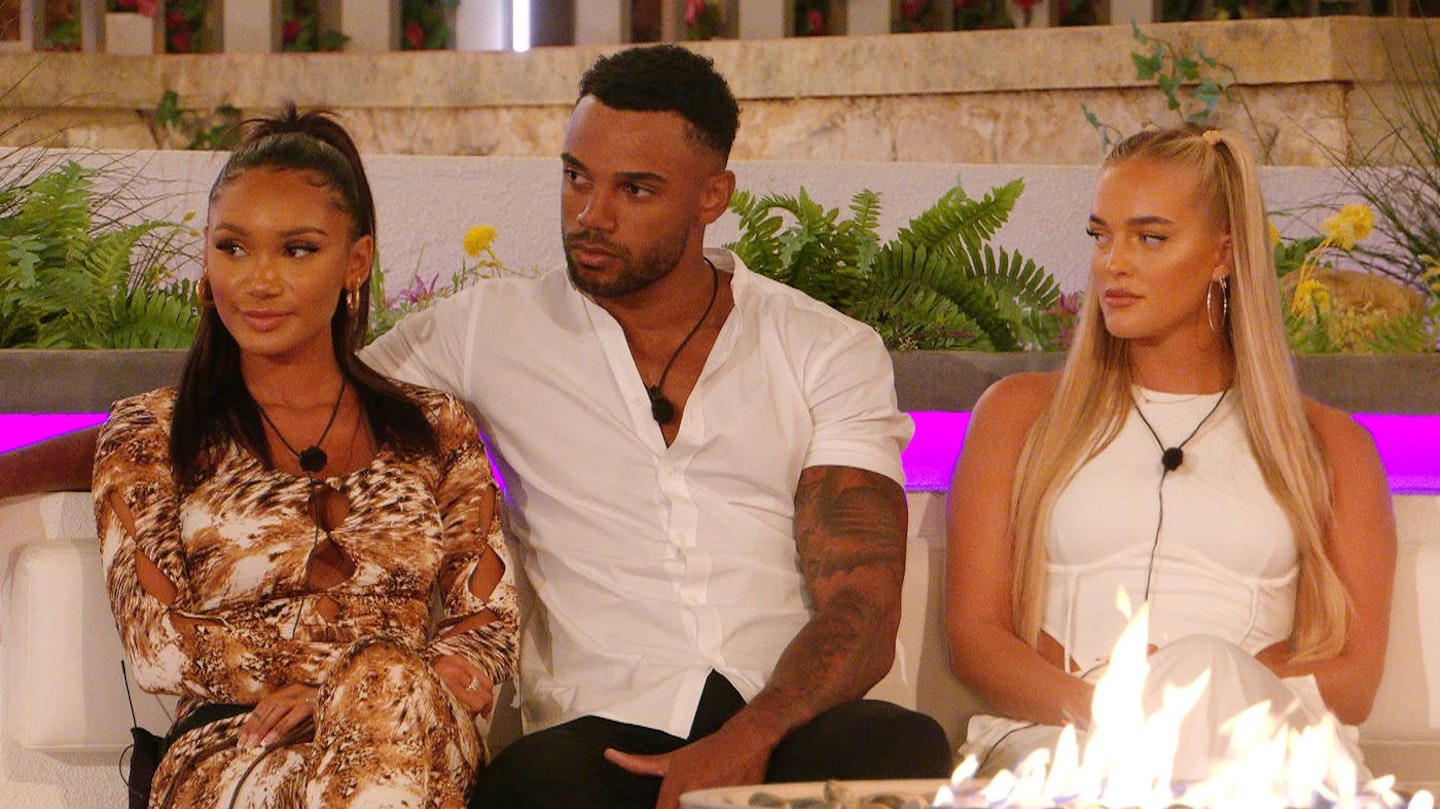 Missed last night's episode? Don't know what happened? Not to worry, we've got just the read for you, with the low down on who recoupled and, more importantly, who did or didn't go home...
From, as we've discussed, Chloe and Toby recoupling (saw that one from a mile off...) to Mary Bedford's rage, it was quite the episode and you'll definitely want to get up to speed before tonight's.
Or, you know, you could just catch up on the ITV hub - the world is your oyster, but here's everything you need to know about ITV's upload times and where to head for your villa fix.