When it comes to haircare, nothing gives us the 'ick' quite like greasy hair. One minute, it's freshly washed, the next it's sticking to your scalp. As frustrating as it is, it's completely normal and can be caused by everything from under-washing and over-washing hair to exercising. And when summer arrives, you can bet it'll get extra sweaty up there.
Most of the time, you can blame it on genetics. Not only do some of us naturally produce more sebum: the oily-type substance that encourages strong, healthy strands, but fun fact: if you've got fine, straight hair, you'll find that it gets greasier way faster – sometimes even hours after washing it. This is because the smaller strands aren't able to absorb oil as efficiently as thicker hair and because the hair shafts are smoother, the oil sits more visibly on the hair.
Fear not though, as we've rounded up the best greasy hair hacks, straight from the experts. From home remedies to styling tips and tricks, below you'll find your go-to guide to fresh-looking hair whatever the weather. Failing that, you could always disguise your dirty, day-two locks with a slicked-back bun. It's Bella Hadid's go-to hairstyle, after all.
Use a balancing shampoo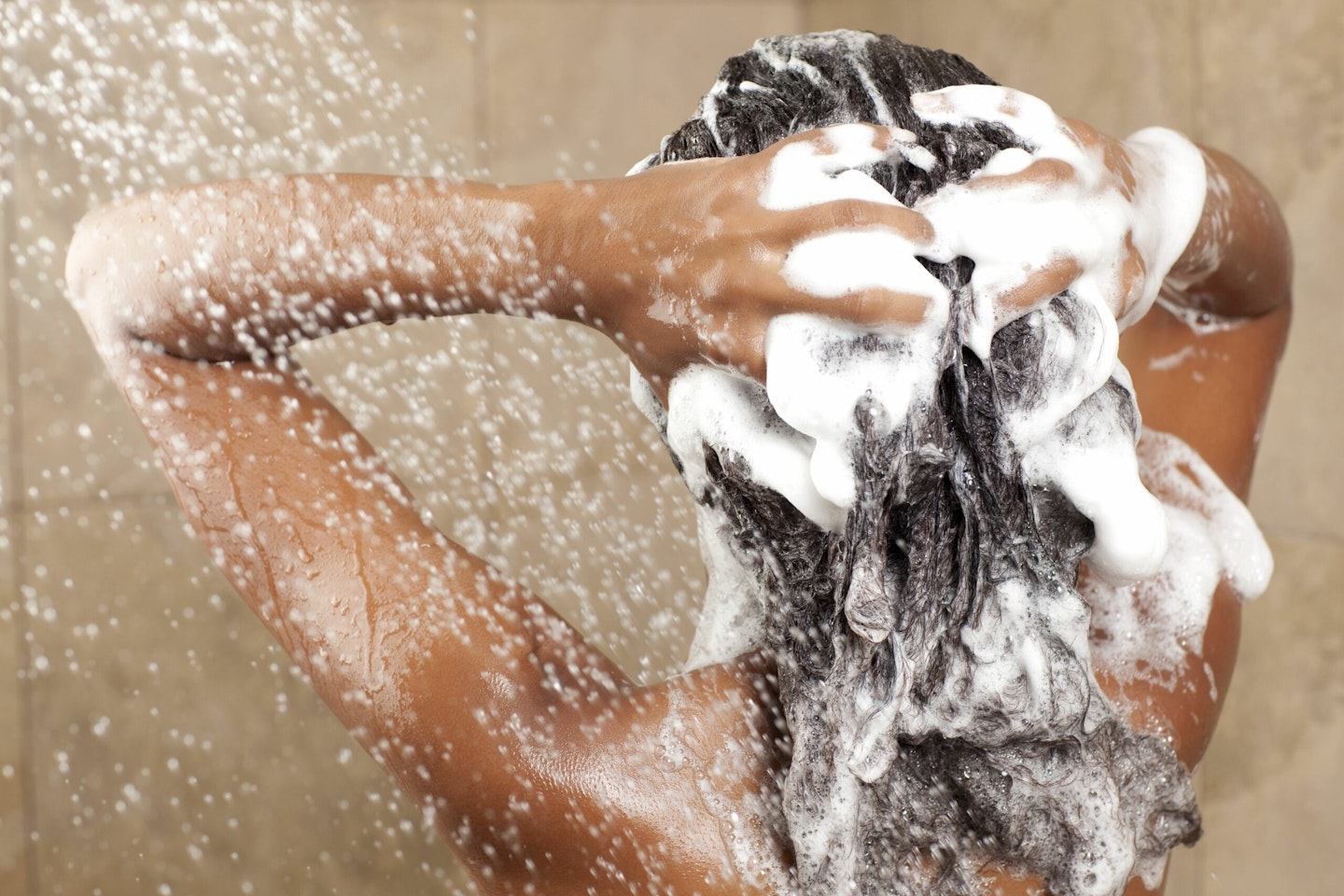 With so many products out there, it can be tricky to perfect your wash routine. To banish greasy hair for good, Robin Parker, Research & Development Director at THG LABS suggests investing in an effective, but mild shampoo. "Also pay attention to your scalp health, as this ensures the skin is kept moisturised – helping to regulate oil production."
"Look for products containing niacinamide," he adds. "This will nourish the scalp and keep oily roots at bay."
Detox your scalp
If your skin was in crisis, you'd book in for a facial. So why not give your scalp the same love and attention? Bella Cannan, Founder of Salon Sloane says she swears by a weekly scalp detox. "Shampoo isn't always enough. The scalp is similar to the skin on our face and requires a deep clean sometimes. To put this into action, Bella suggests introducing a clay mask or scrub into your routine. "These products eliminate impurities and lift any build-up of oil".
Try a home remedy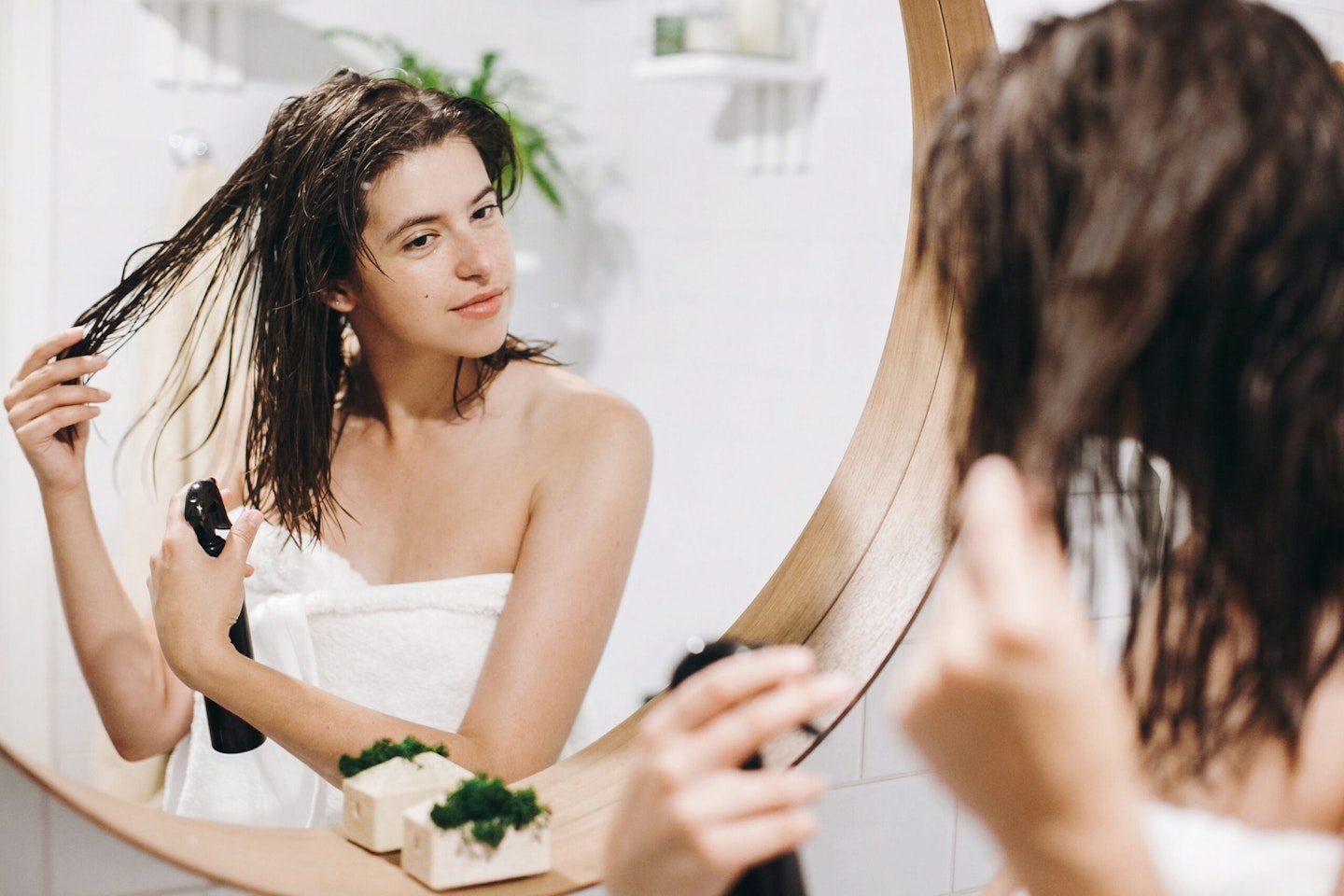 We're familiar with TikTokers using rosemary oil to achieve longer, stronger locks, but did you know that apple cider vinegar can de-slick greasy hair? It's true! After washing your hair with a mild, clarifying shampoo, "make a 50/50 mix of apple cider vinegar and water, then use as your final rinse to balance the scalp," Bella says. For best results, leave the solution on for a few minutes before rinsing off with cold water and repeat this once or twice per week.
Wash it twice
How you wash your hair also contributes to the amount of build-up you have on your scalp. Diego Miranda, brand ambassador for Maria Nilarecommends: "When shampooing, do it twice. The first shampoo rinses and opens your hair follicles, the second shampoo cleanses. Be careful not to scrub your scalp as this stimulates the sebaceous glands which produce oil - instead gently massage."
When it comes to conditioner, "apply to the ends of your hair first and then work upwards," says Diego. "Make sure you rinse thoroughly and finish with cold water, as this help to close the follicles. And don't use too much product, shampoo and conditioner go a long way."
"You only need a 10p-sized amount for each application."
Don't touch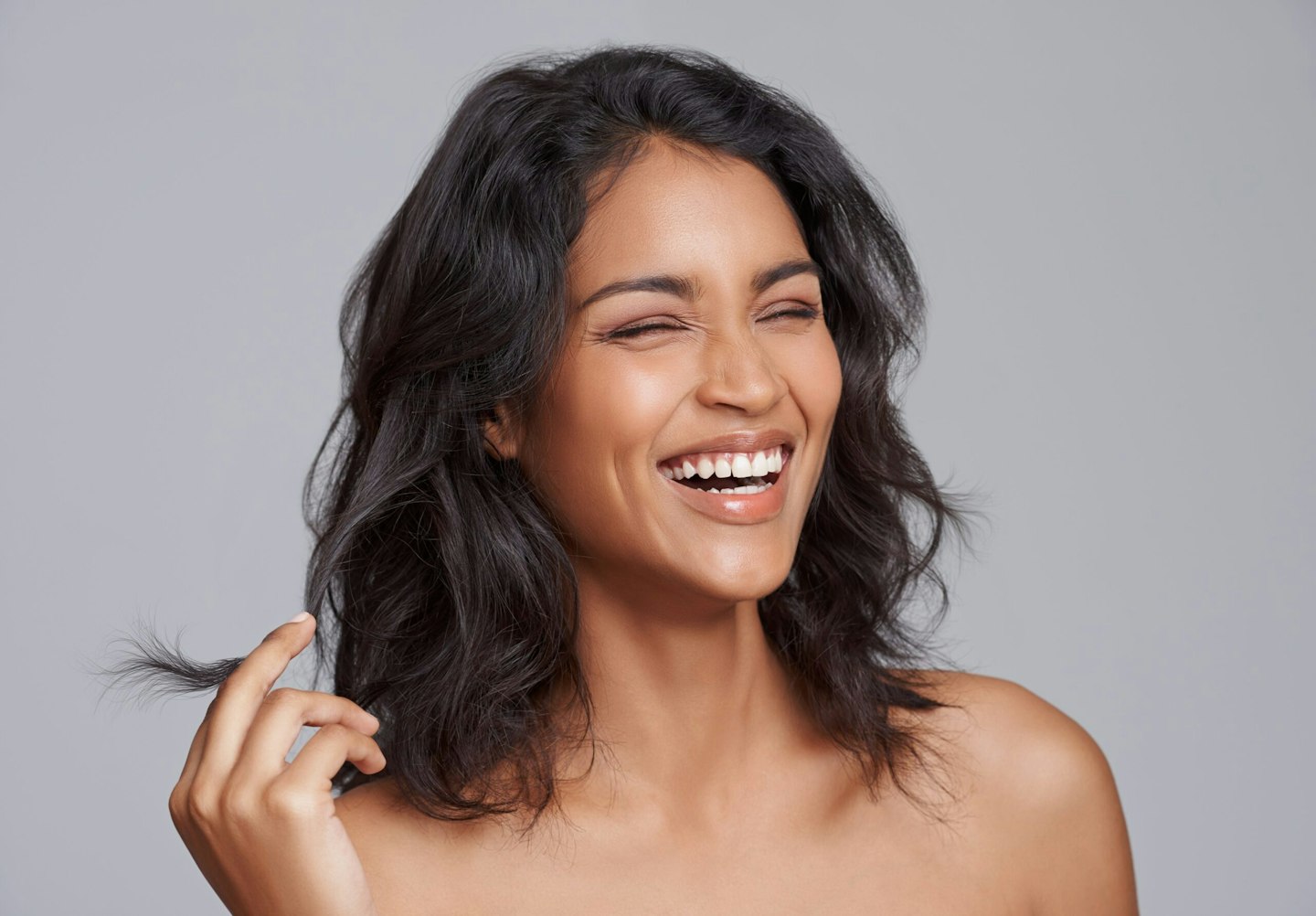 We all love running our fingers through our freshly-washed hair, but the truth is, it's probably causing it to become greasy faster. To combat this, try touching it less – or wear your hair up in a ponytail. This will also prevent your hair from touching the skin on your face, which is usually layered in skincare products, make-up, sweat and impurities.
Diego's quick fix? "Invest in a soft headband to protect your hairline when cleansing, removing makeup or applying moisturiser. Otherwise, hairstyles that are off the face work well such as a high pony or a low bun, which allows the hair to cover the sides and keeps your hair off of the nape of your neck."
Spray away
When it comes to refreshing soiled strands, we're big believers in dry shampoo. Pro Hair Stylist, Samantha Cusick says she doesn't go anywhere without a can of Batiste – and hails it one of her styling essentials. "It's especially important in the summer, as I want to be out and about enjoying the sunshine – not stuck washing my hair. I also love more textured, voluminous hair in the summer so this gives me that extra boost I'm after."
Style it out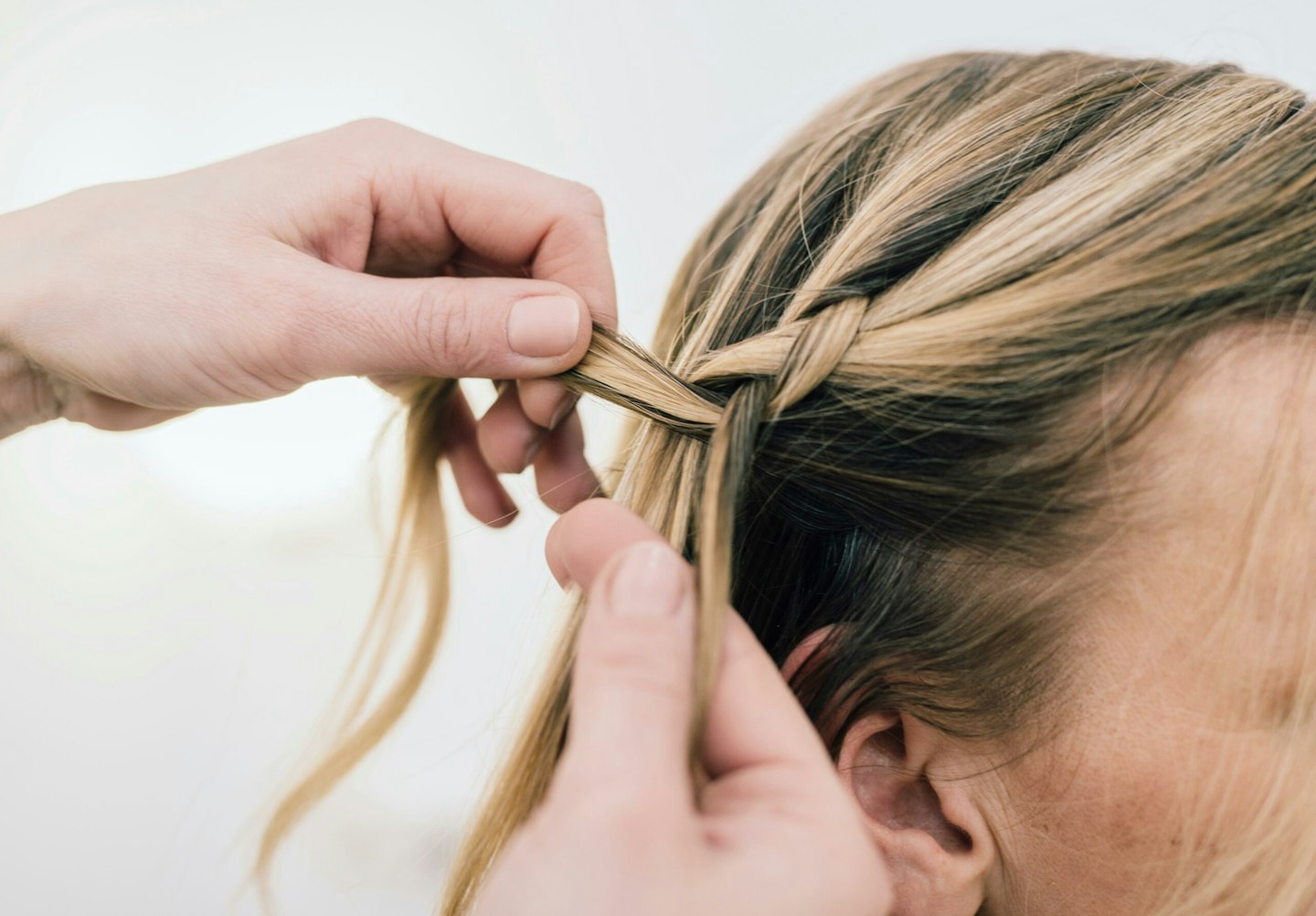 A simple braid is a great way to jazz up your slick strands. If you've skipped some wash days, you could try turning your ponytail into a plait "or braid the very front sections of your hair," says Samantha. This hairstyle is perfect for festivals, when you're relying on dry shampoo alone. Top tip: for extra greasy roots, layer on hair gems and glitter.
Need something quicker? Belle's favourite hairstyles include "a top knot with all the hair pulled up to the crown of the head, a messy bun or a slicked-back high or low ponytail". The trick with a sleek ponytail is that you want the hair to look glossy – so this will most certainly disguise your soiled strands.
So, whether you've snoozed your alarm and skipped your wash day, a sweaty gym sesh has left your mane in a mess – or you need a quick fix for your oily-prone hair, good news! There's more than one way to beat the grease.