You might find it hard to believe when we tell you that the haircare brand Only Curls started out as a small business, where customer orders were packed up at the kitchen table by founder, Lizzie Carter. Especially as the brand has amassed a whopping 163K followers (and growing!) on Instagram, but now Only Curls has emerged as one of the best shampoos and conditioners for curly hair. I was given the opportunity to try and test some of their products on my wavy hair, and here's our honest Only Curls review.
From salon endorsements to celebrity recommendations, Only Curls has taken the haircare industry by storm. The brand has a range of cleansing, conditioning and styling products, curly tools and hair accessories galore. The question is does Only Curls actually work on wavy hair? This is what I have to say about it.
Our favourite Only Curls products at a glance:
Best beginner products for wavy hair: Starter Pack
Best enhancing gel for wavy hair: Enhancing Curl Gel
Best mousse for wavy hair: Volumising Curl Mousse
Best towel for wavy hair: Microfibre Hair Towel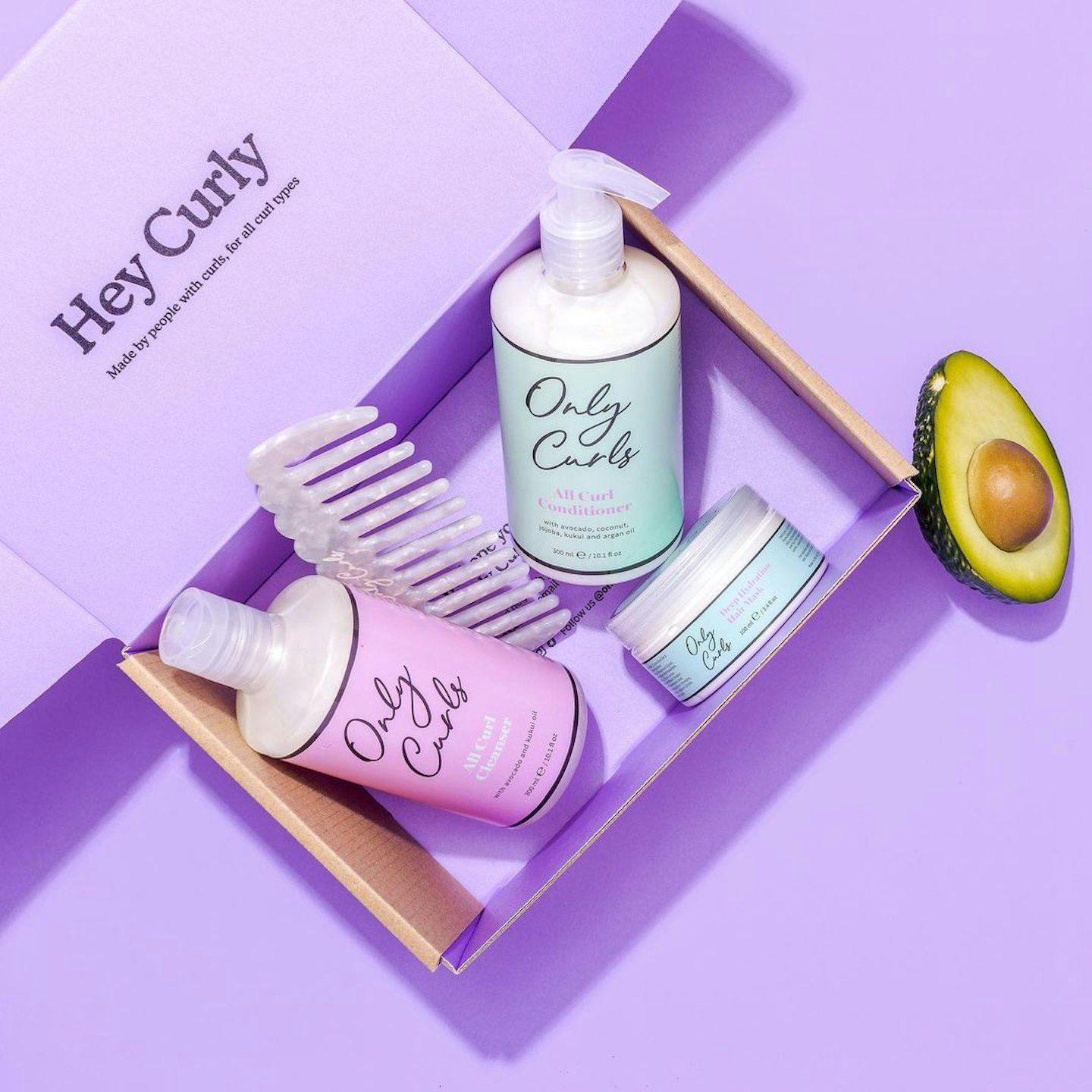 Only Curls review: Here are my honest thoughts...
It was only fairly recently that I realised I had wavy hair. When wet, my hair had no problems holding a defined wave. When dry? Whole different story. Years of straightening it to an inch of its life only contributed to damage, and using every smoothing serum in existence still never made much difference to the texture. Seeing videos of fellow wavy-haired girls finding their waves on TikTok, I started to look into how to wash, style, and care for wavy hair properly.
Learning that moisture can struggle to travel down the curl pattern, leading to drier ends in wavy and curly-haired babes was a game changer. Finding products that nourish the hair, all while providing moisture is essential. Enter: Only Curls. I can't speak for all hair types as everyone's hair is totally unique, but I can honestly say that I don't think I'll ever turn to another product for my wavy hair again.
Thanks to Only Curls, I finally managed to achieve fully defined waves that were free from frizz. Not only has Only Curls given me the confidence to ditch the curlers, but I've also been able to cut back on the heat damage from all of the straightening and drying. The range is free from harsh ingredients like parabens that strip the hair of that much-needed moisture. Hands down, they've been my ultimate hair saviour.
Only Curls review: Before and after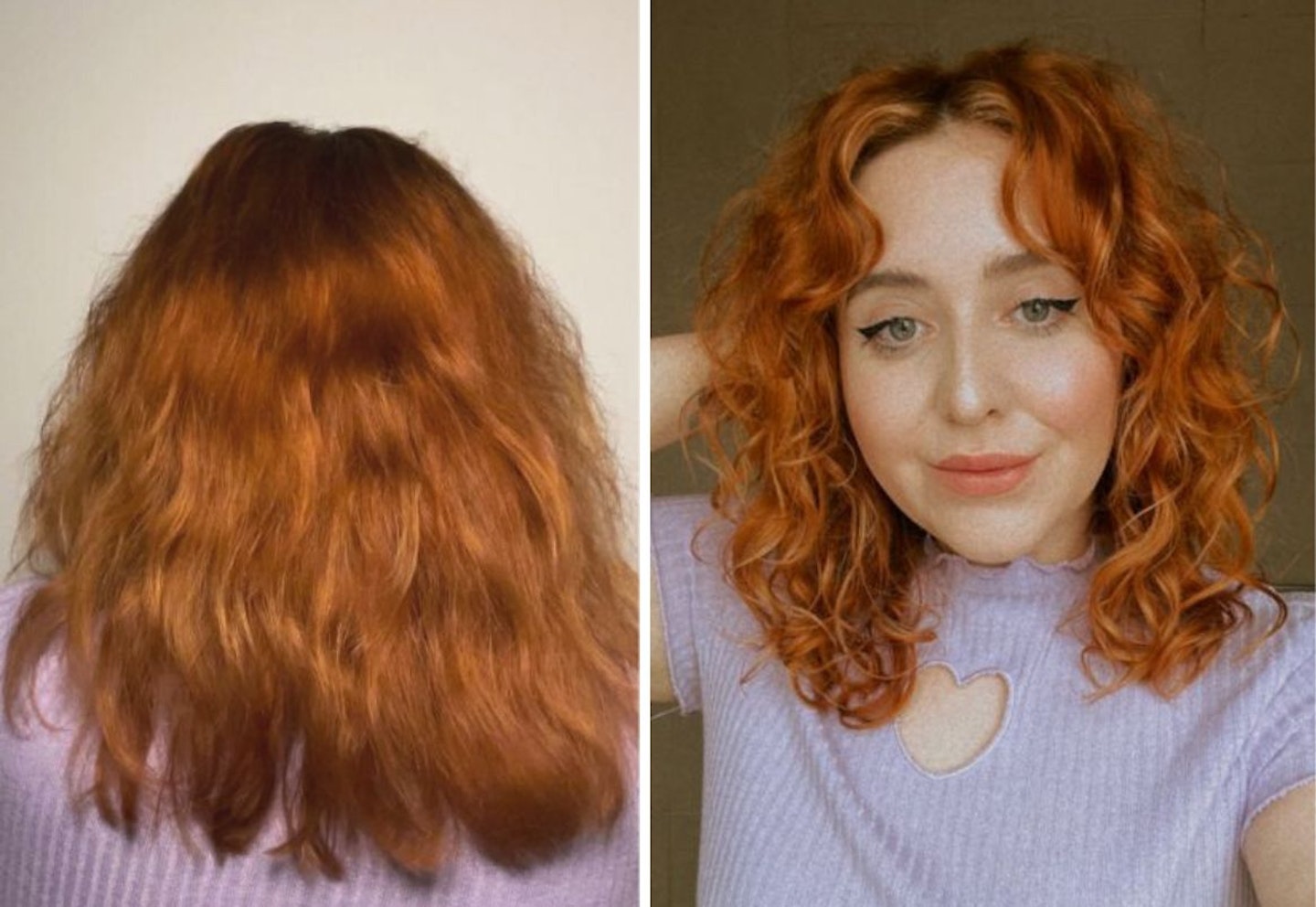 Following The Only Curls Method, I had the opportunity to review the All Curl Cleanser and Conditioner, the Hydrating Curl Creme, the Enhancing Curl Gel, the Mega Hold Gel and the Volumising Mousse. All products are cruelty-free, smell unreal and are suitable for all curl types. While the different steps involved can take a little bit of time, you can also scrunch in a bit of product if you're in a rush. Sometimes I'll just use either the Curl Enhancing Gel, Mega Hold Hair Gel or Volumising Mousse after washing to achieve low-maintenance waves.
Fancy shopping the range - here are some of our favourite tried and tested Only Curls products that we love. But don't just take our word for it, why not give it a go yourself?
SHOP: Only Curls
Best beginner products for wavy hair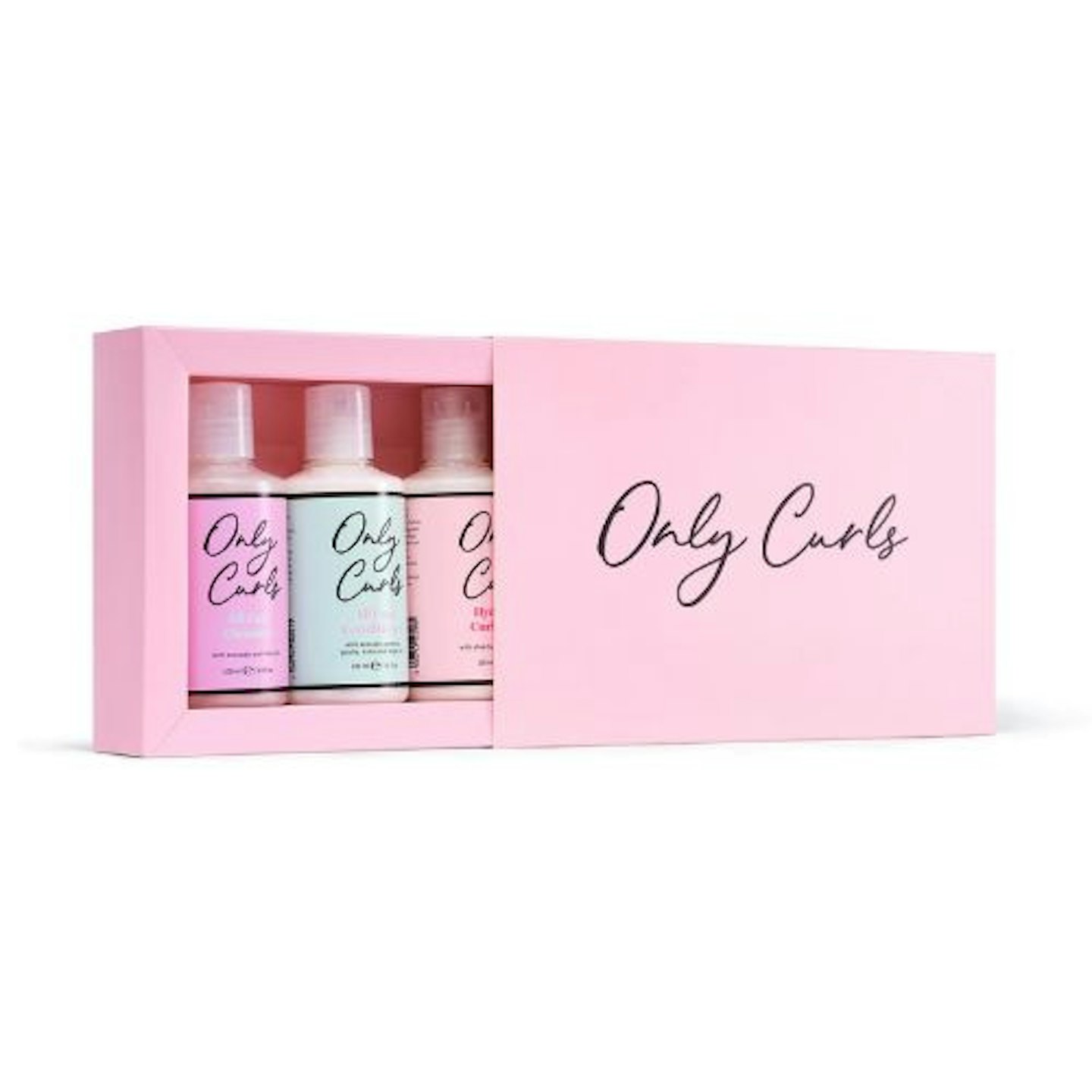 Only Curls
Description
The Starter Pack is amazing at getting you started on your curly hair journey. It includes 100ml
Best shampoo for wavy hair
Description
Stand out ingredients: Avocado and Kukui Nut Oil
This All Curl Cleanser is made with a
Best condtioner for wavy hair
Description
Stand out ingredients: Jojoba, Coconut, Avocado, Kukui, Argan, Macadamia Oil and Aloe
Best styling cream for wavy hair
Description
Stand out ingredients: Shea Butter, Marula Oil and Aloe
The Hydrating Curl Creme is a
Best enhancing gel for wavy hair
Description
Stand out ingredients: Avocado Oil, Kukui Nut Oil and Aloe
If you're really looking to
Best hold gel for wavy hair
Description
Stand out ingredients: Avocado Oil, Kukui Nut Oil, Flax Seed Oil and Aloe
Team it up with
Best mousse for wavy hair
Description
Stand out ingredients: Rice Water, Rice Protein, Pea Protein and Pro-Vitamin B5
Another
Best towel for wavy hair
Description
We're always told to use an old t-shirt when we're drying waves and curls, but now you won't have
Only Curls review: Our top tips
Before trying Only Curls, get to know your hair type. This will help you determine what products are best for your hair. Shorter, thinner hair that's on the wavy side might do better with a lightweight mousse. Applying heavy curl creams on thinner hair might weigh it down, which will mean your curls will drop. Whereas for those with thick curly hair, as well as afro hair, these products are formulated specifically for this hair type to help make curls, coils and kinks pop.
We can't emphasise this enough: scrunch, scrunch, scrunch! When it comes to drying your hair, air drying is usually best along with scrunching in your product. However, hair dryers for curly hair tend to come with diffusers that can help define your curl pattern. But, don't forget the heat protectant spray.
If you're not seeing results straight away - be patient! If you've bleached and straightened your hair for years, it'll take a while for your natural curl pattern to return. In the meantime, avoid using heat as much as possible, allow your hair to air dry and avoid using hair products with parabens, sulphates and silicones. Continue using Only Curls and experiment with the different products to see what works for you. Read the full guide on how to use the products below.
FAQs
Where to buy Only Curls?
Not only can you find Only Curls on their website, but you can also find their products stocked at curly hair salons. You might have been wondering why you're not able to find their products stocked in larger retail stores, and here's the reason why.
The brand revealed on Instagram (@onlycurls), that if their products were sold in high street stores, then salons would no longer want to stock them. They also said that retail stores would be unlikely to offer the same curl care support as a salon or from the company itself. Also, stocking to these larger stores would mean having to increase the prices of their products, which is not something they're willing to do.
How to use Only Curls?
Only Curls has put together The Only Curls Method for using their products in your curly hair routine. Here's a guide on how to achieve defined waves and curls, and a video tutorial on how to get started with achieving the curly girl look effortlessly.
Step one: Cleanse
Shampoo your hair using the All Curl Cleanser and rinse thoroughly.
Step two: Condition
Gently comb the All Curl Conditioner through the hair, so that curls are detangled whilst wet. Then, rinse thoroughly.
Step three: Hydrate
Apply the Hydrating Curl Creme to soaking wet hair. Apply from root to tip using your hands and scrunch upwards.
Step four: Scrunch
Scrunch dry with the Microfibre Hair Towel. Scrunch upward and then hold each scrunch for three seconds and release.
Step five: Volume
Add volume and a protein boost to your curls by scrunching in a handful of Volumising Curl Mousse.
Step six: Define
Finish by applying the Enhancing Curl Gel or Mega Hold Hair Gel for extra hold and definition. Finer curl types may prefer to end their routine with the Volumising Curl Mousse. On next day hair, scrunch the mousse in to refresh curls.
Samantha 'Sam' Price is a Beauty, Fashion & Wellness Products Writer at heat magazine. In 2021, Sam began her journey as a Storytelling Executive at Closer and heatworld on an internship, creating beauty and fashion content across these brands. It was 2022 when Sam was employed as a Commercial Content Writer writing about Family Life on Yours, Mother & Baby and Spirit & Destiny. Now, she specialises in beauty, fashion and wellness content across many brands.