All hail you curly-haired women, you majestic goddesses with luscious coils - we've got the best curly hair products for you. Gone are the days of wanting to straighten the life out of your locks, or being embarrassed of your natural hair. It's 2023 and it's time to celebrate curly girls, in all their glory. But which products to use? There are a ton of "curly-girl-approved" hair brands to choose from, selling the best hair oils, creams, gels and more. But you want skip the noise and get to the good stuff - same bestie. We're here to help.
I'm a member of the curly club too, embracing my natural waves over the last five years. Instead of frying my hair flat to go to school, or wearing a beanie to hide the frizz, I'm embracing my lion's mane, and you should too. But I'm all too aware of the fact that maintaining your natural bounce is harder than it looks, and you need a solid routine that you can turn to for consistent results. Therefore, you need our ultimate product routine to start your curly girl journey.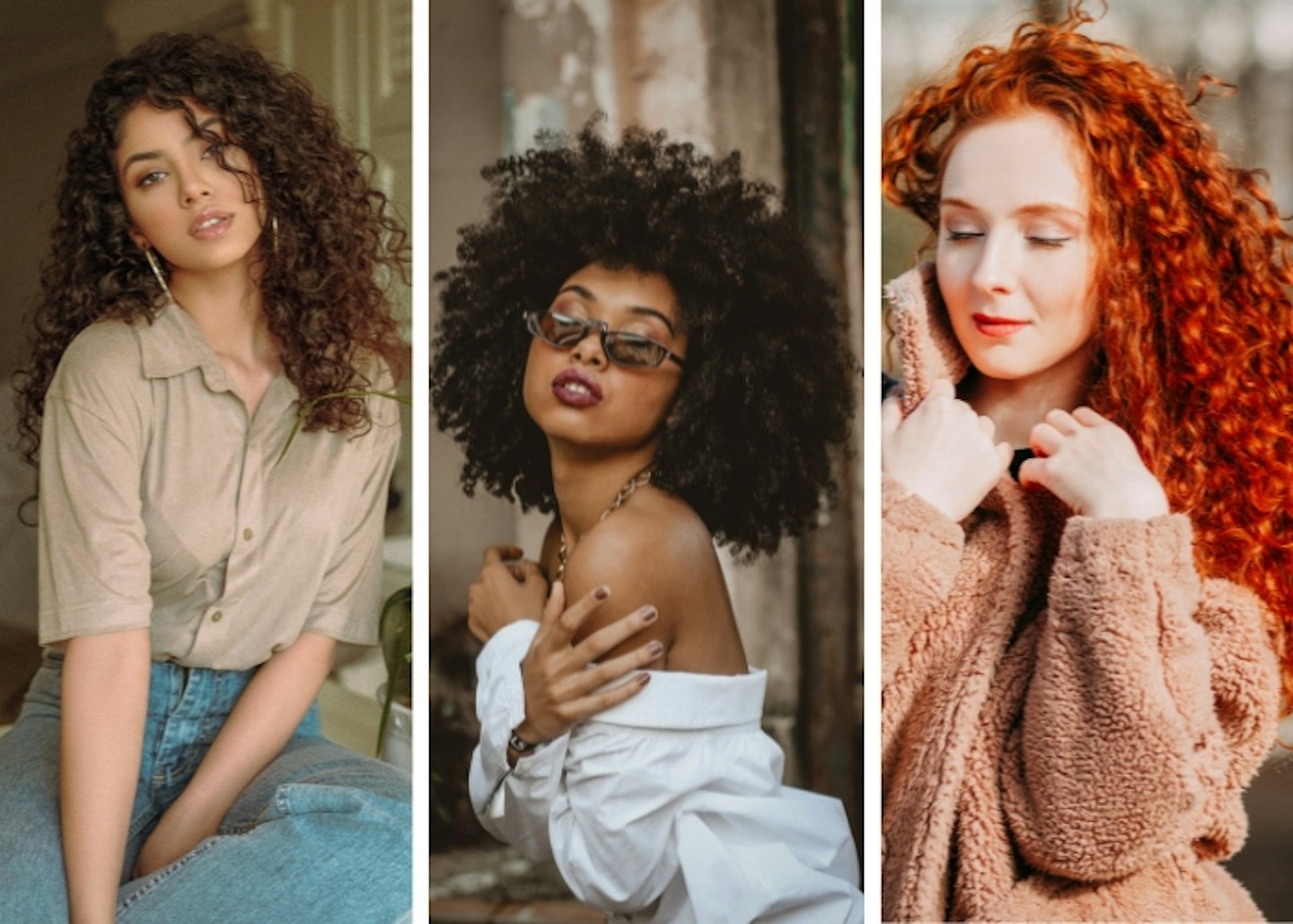 heat's best curly hair products at a glance:
Editor's Choice for best curly hair product: Only Curls Starter Pack, £35 on Only Curls
Best curly hair kit for afro hair: Cantu Haircare Heroes Bundle, £24 on Look Fantastic
Best curly hair pre-wash treatment: Curlsmith Bond Curl Rehab Salve, £10 on ASOS
Beginning with stage one, hair wash kits, and taking you all the way to stage six, haircare tools for curls, we've got everything you need to know right here, with hair serums and frizz-control sprays galore. Shopping for curly hair products online in the UK couldn't be easier, with retailers like Amazon, Look Fantastic, and good ol' Boots stocking some of the best new innovative formulas we've seen in the 21st century. So let's get started, shall we?
SHOP: The best curly girl-approved curly hair products
Stage One: Hair wash kits for your curls
Editor's Choice
washing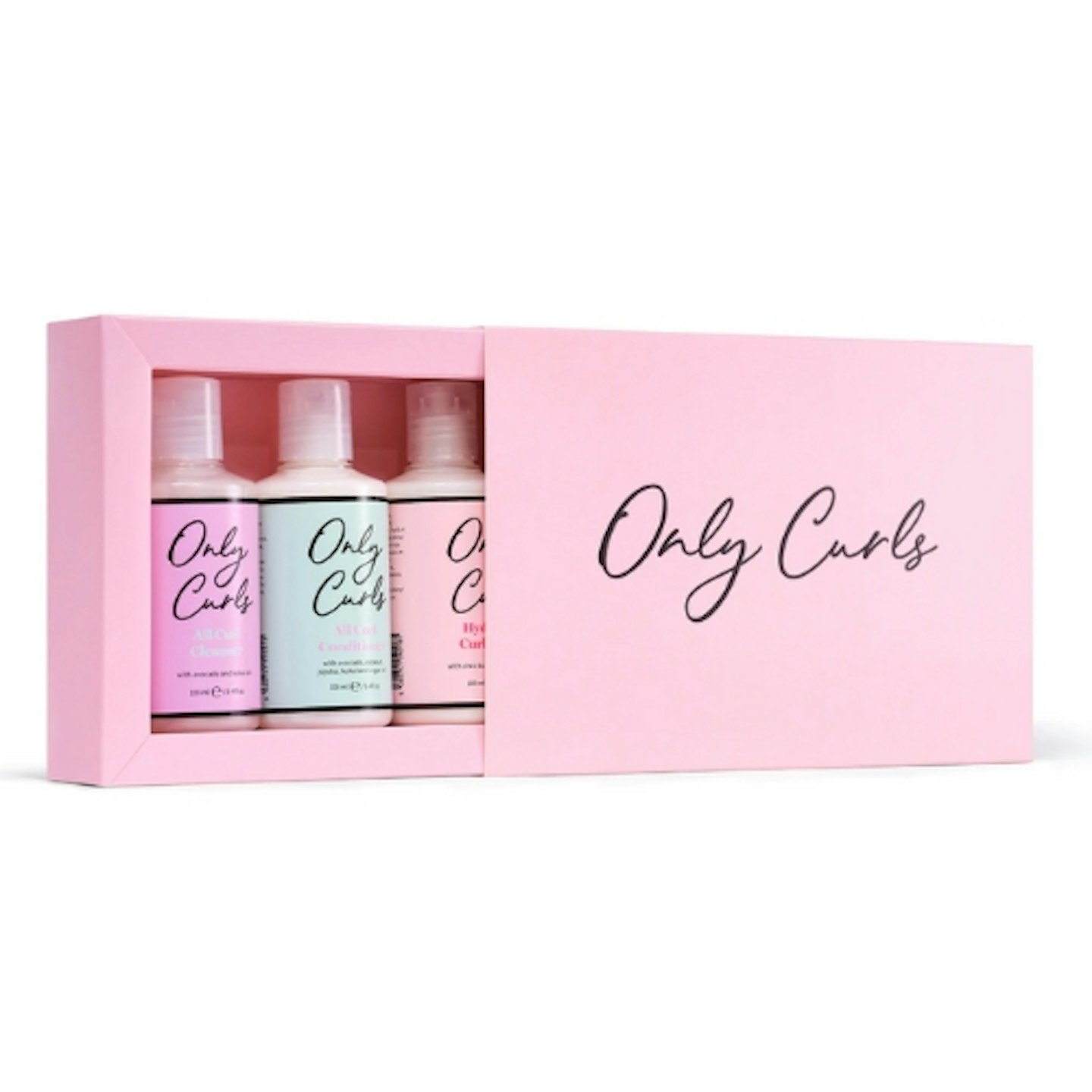 only curls
Description
Probably the most overlooked step in any curly girl routine, hidden by conversations of gels and
Pros
Includes shampoo, conditioner, cream and gel
Travel size so you can test it for your routine
Defines natural curl pattern without heat damage
No sulfates, no silicones, no drying alcohols, CGM friendly, vegan
Cons
Takes practice to nail routine, may take a little longer in shower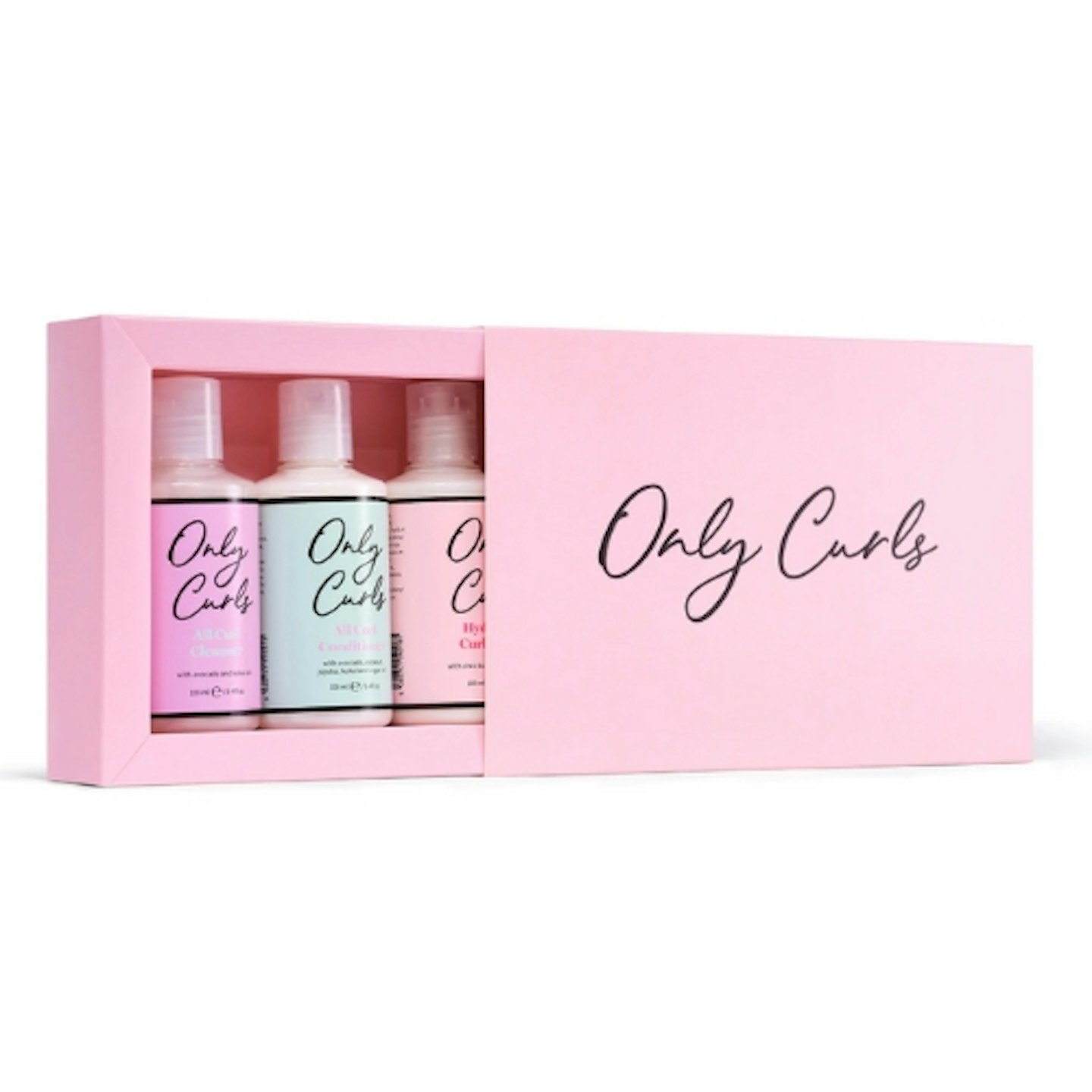 <meta charset="utf-8">Best curly hair kit for afro hair
styling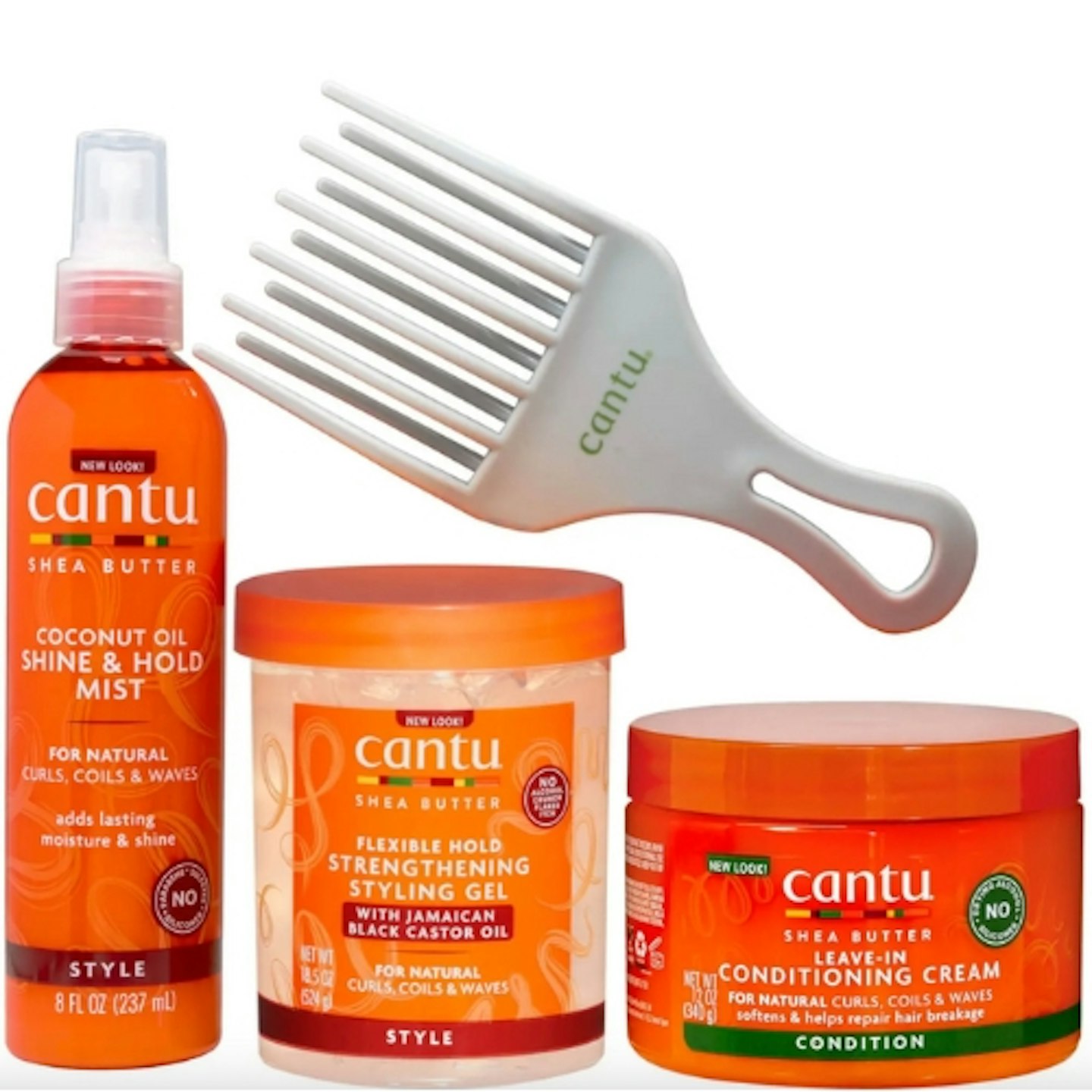 look fantastic
Description
If you have afro hair and are looking for a back-to-basics starter pack, the Cantu Haircare Heroes
Pros
Kit comes with a cream, gel, mist and hair pick

Infused with natural ingredients like shea butter and Jamaican black castor oil
Cons
Too heavy for 2b type hair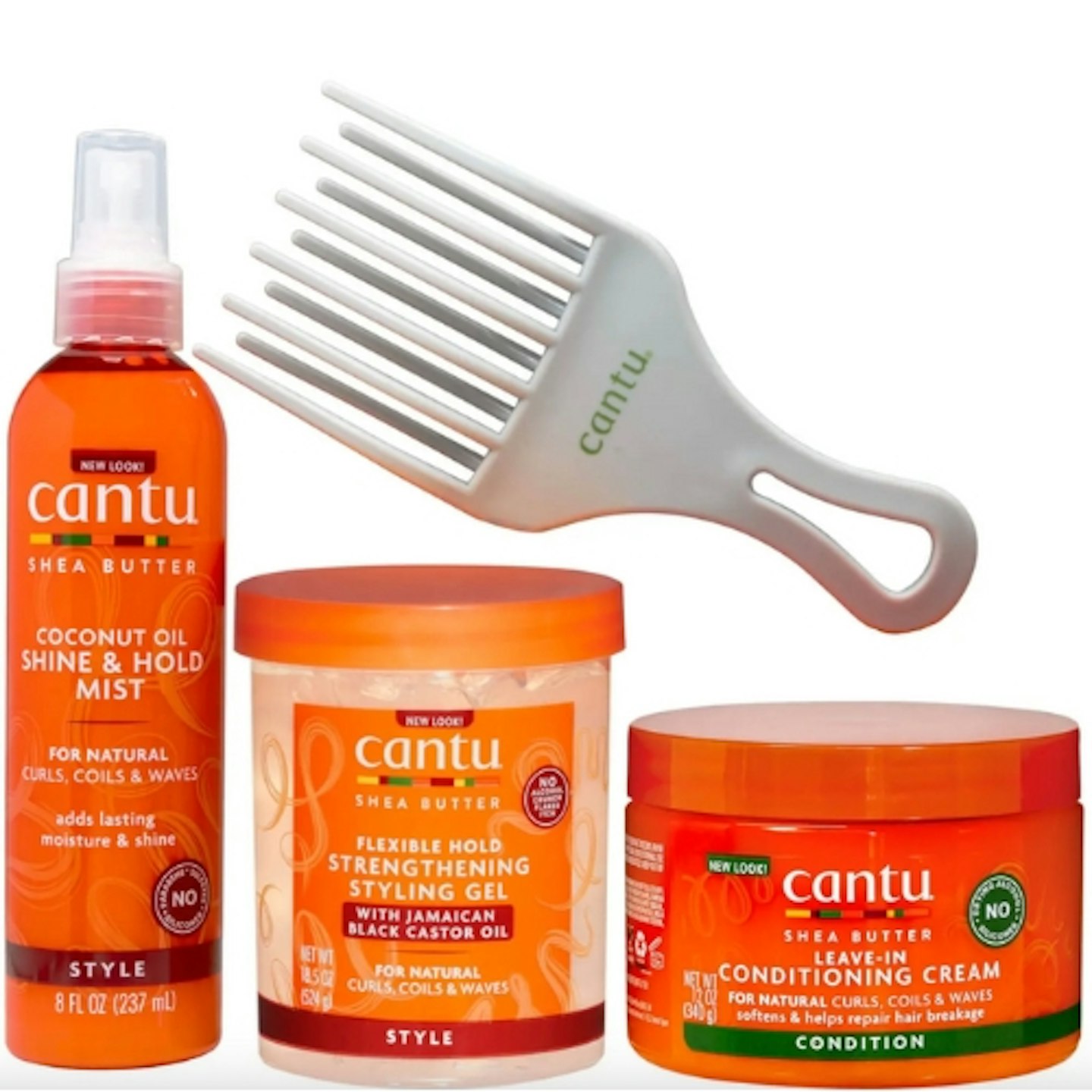 Stage Two: Pre-treatments and masks for your curls
Best curly hair pre-wash treatment
pre-treating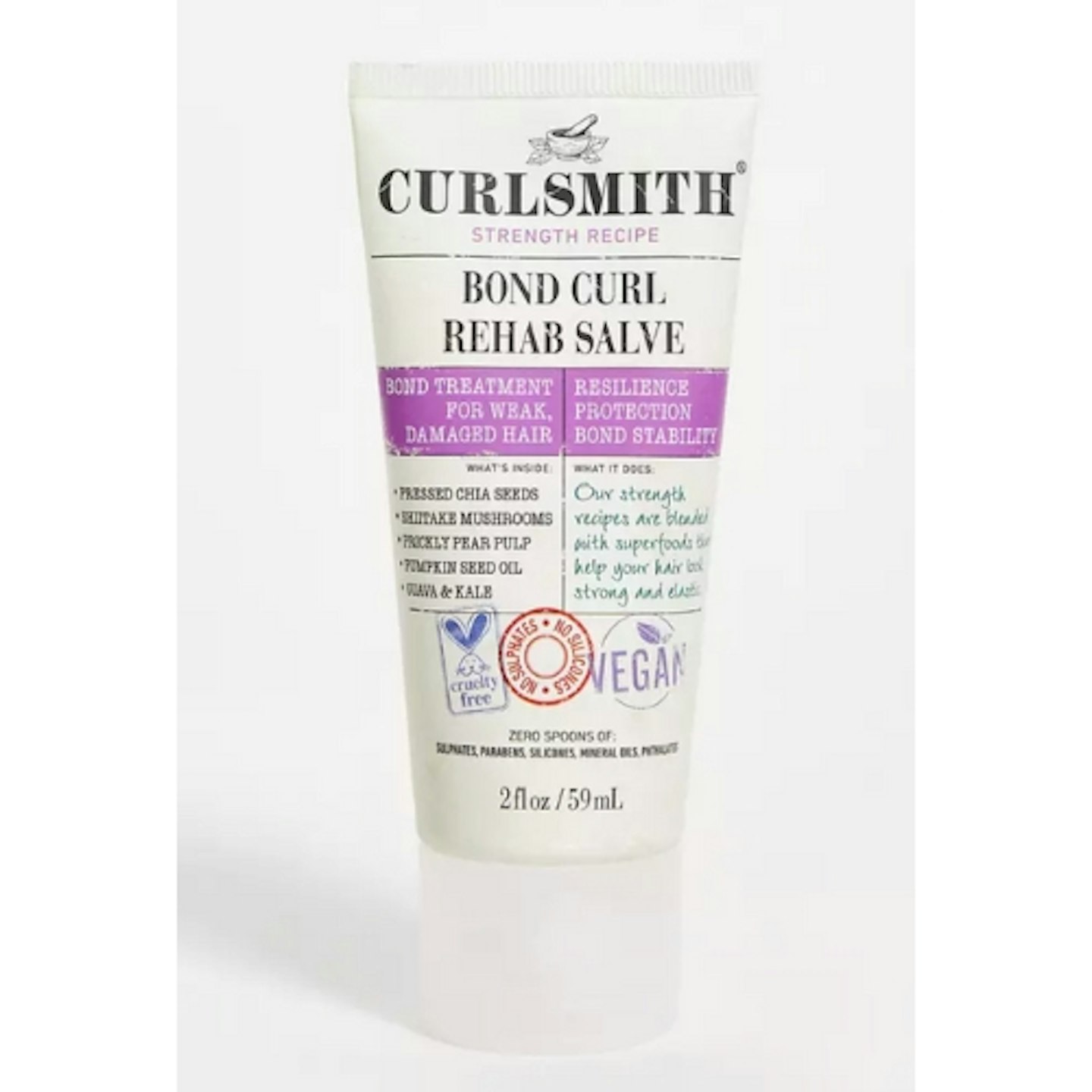 asos
Description
Before you even apply your shampoo or conditioners, however, can you do anything to aid your
Pros
Designed to strengthen hair, resist damage and improve elasticity

Ideal for brittle and damaged hair
Contains chia seed extract and antioxidant blackcurrant
Cons
Need to use consistently for effective results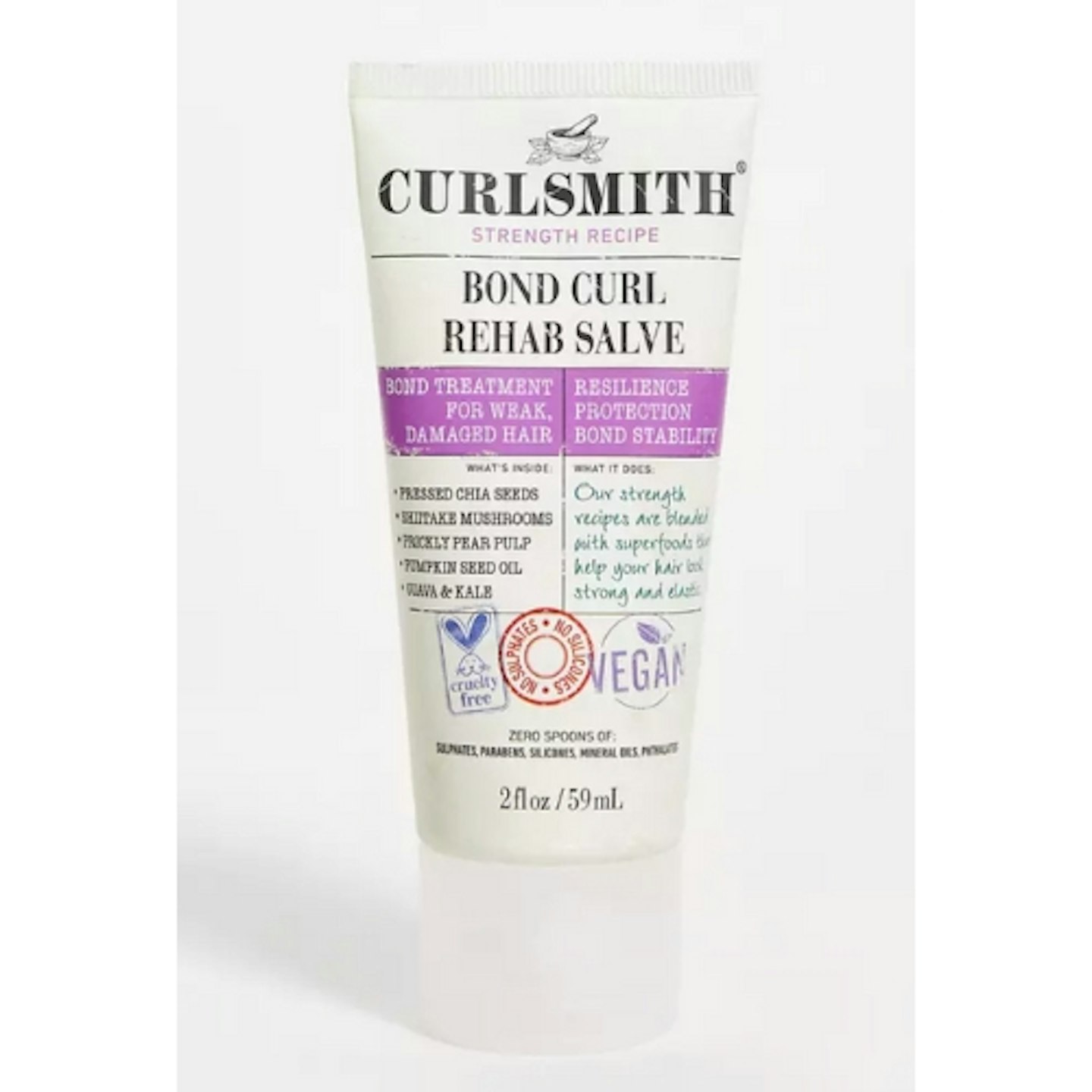 Stage Three: Leave-in conditioners
Best curly hair leave-in conditioner
conditioning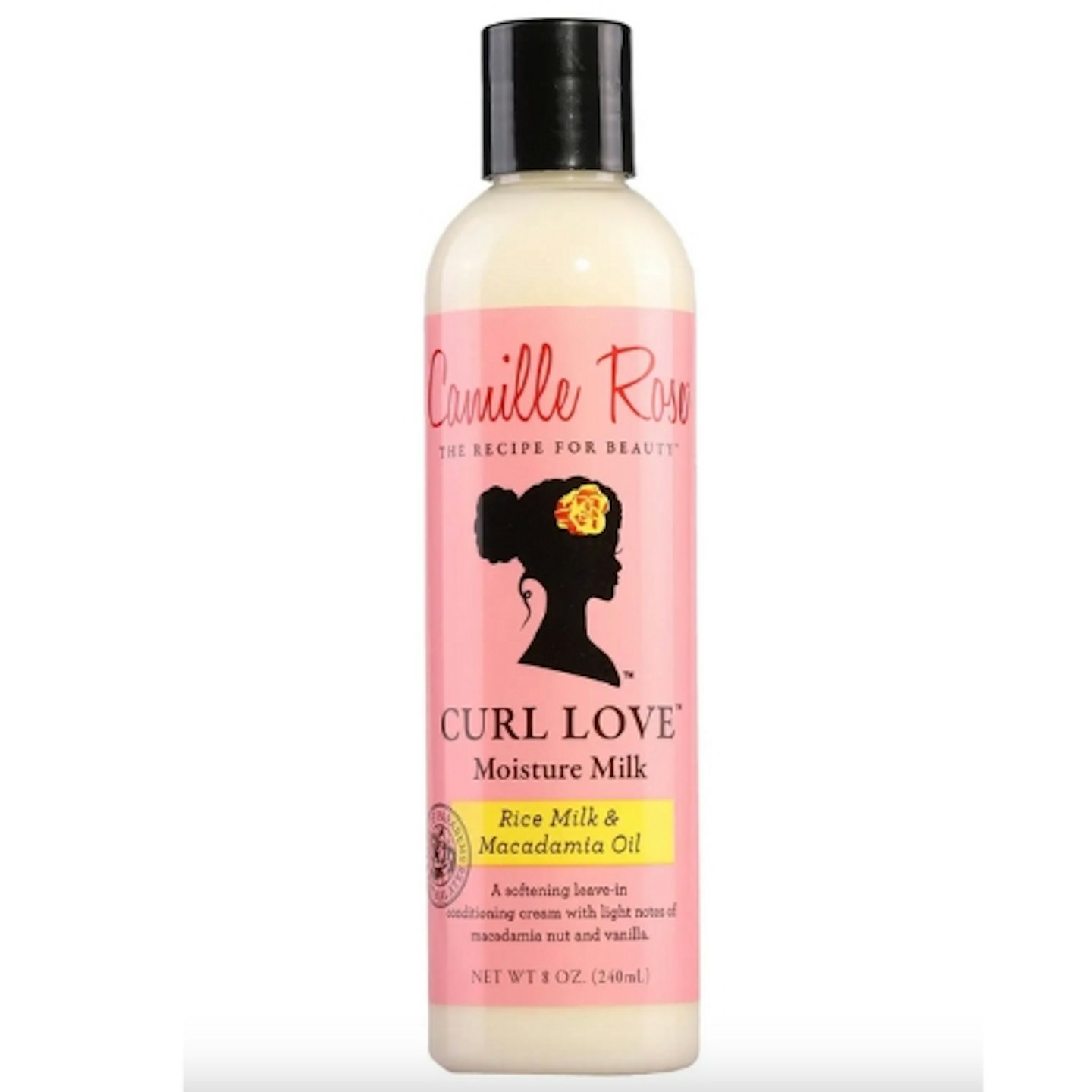 look fantastic
Description
So, you've pre-treated, washed, and dried your hair with a t-shirt (curly girls relate - imagine
Pros
Formula infused with Avocado, Castor and Macadamia Seed oils and Vitamins A, D and B12 to hydrate
Green Tea extract protects hair from pollution
Slippery Elm Bark detangles hair for easy styling
Cons
Smell is very sweet, might not be to everyone's taste
Works best on damp hair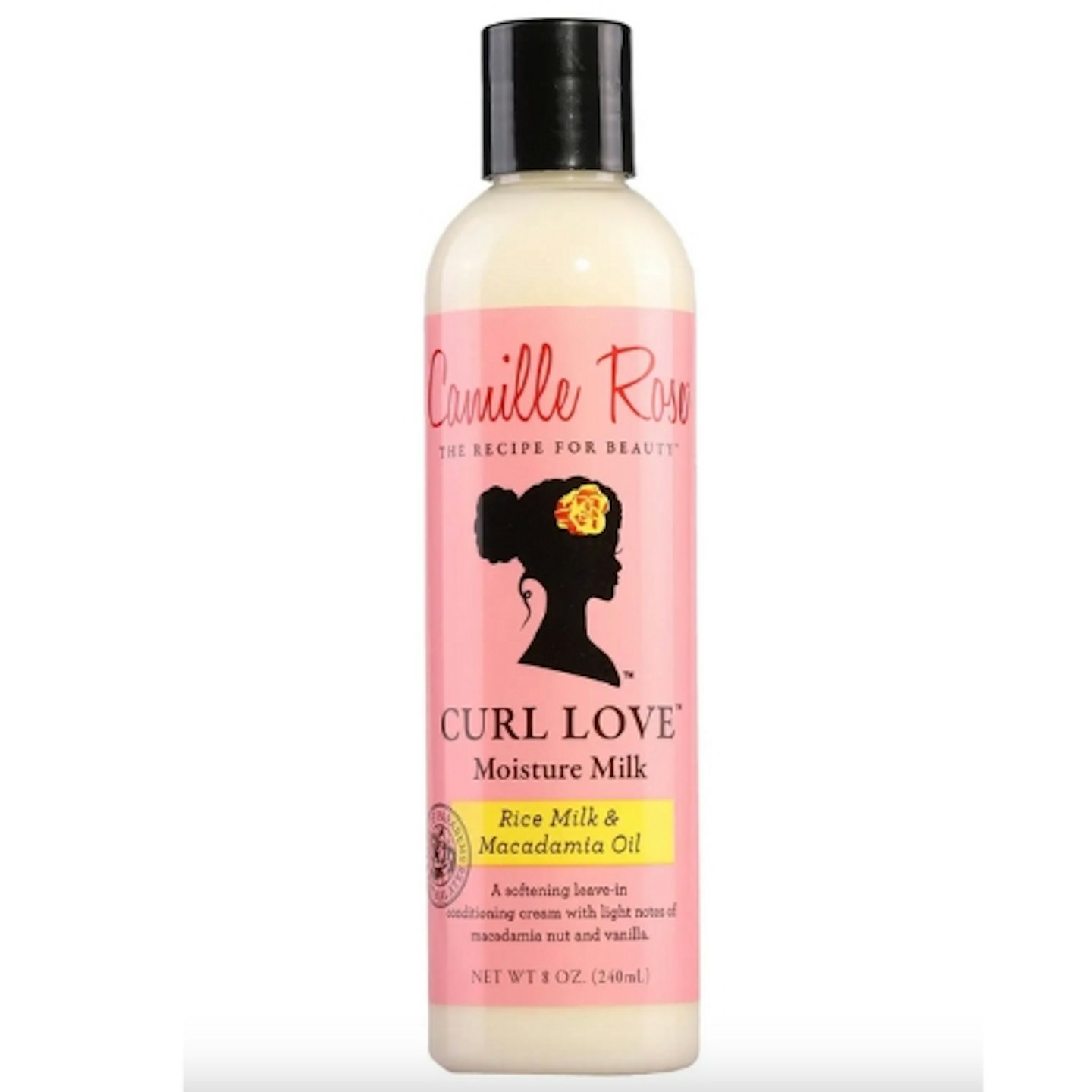 Stage Four: Setting your curls
Best hypoallergenic curly hair cream
setting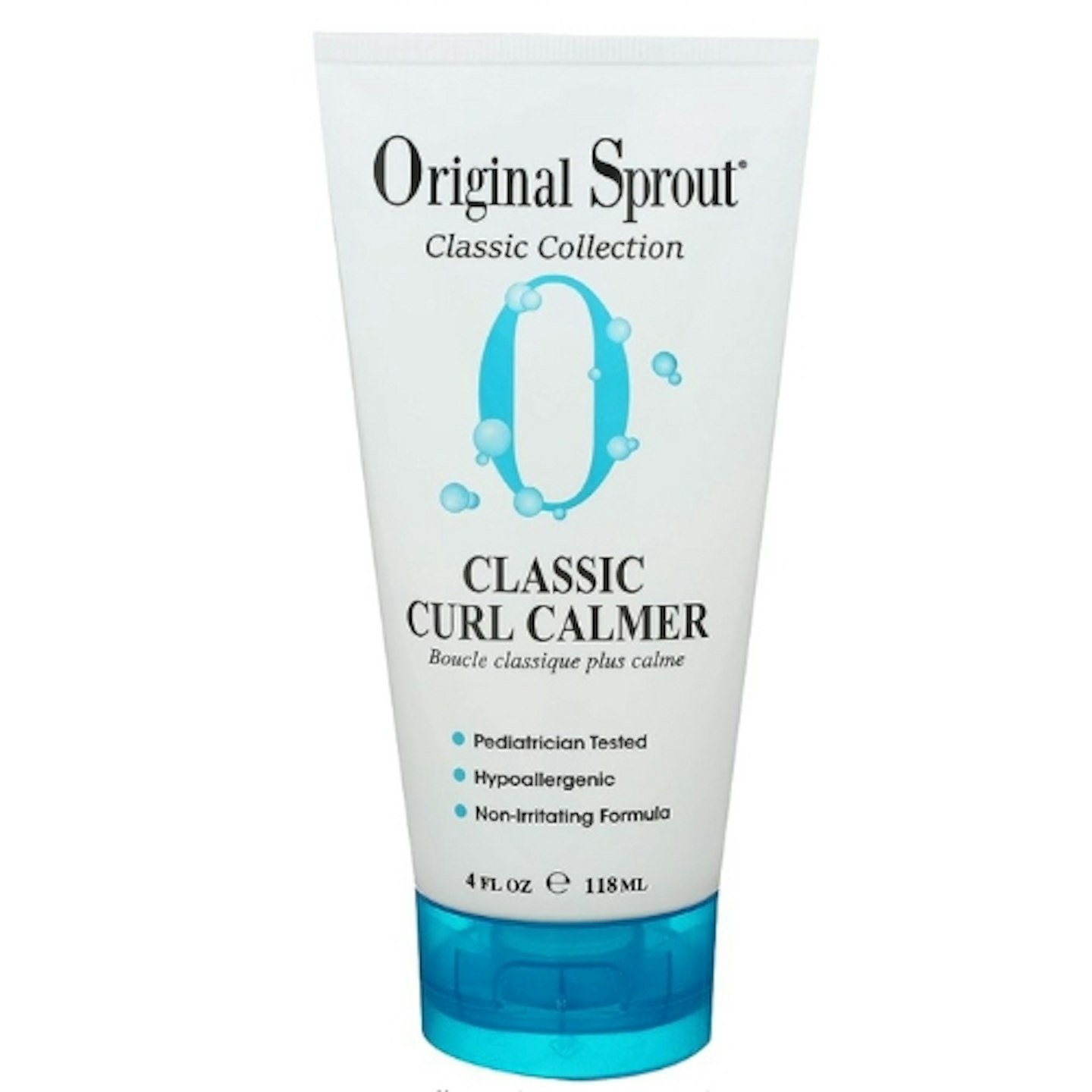 amazon
Description
Next, after hydrating your curls, you must set them. If you've got a sensitive scalp or prefer to
Pros
Sets curls into beautiful ringlets
Rosemary promotes hair growth
Ideal for delicate, dry or brittle waves and curls
Can be used on children's hair too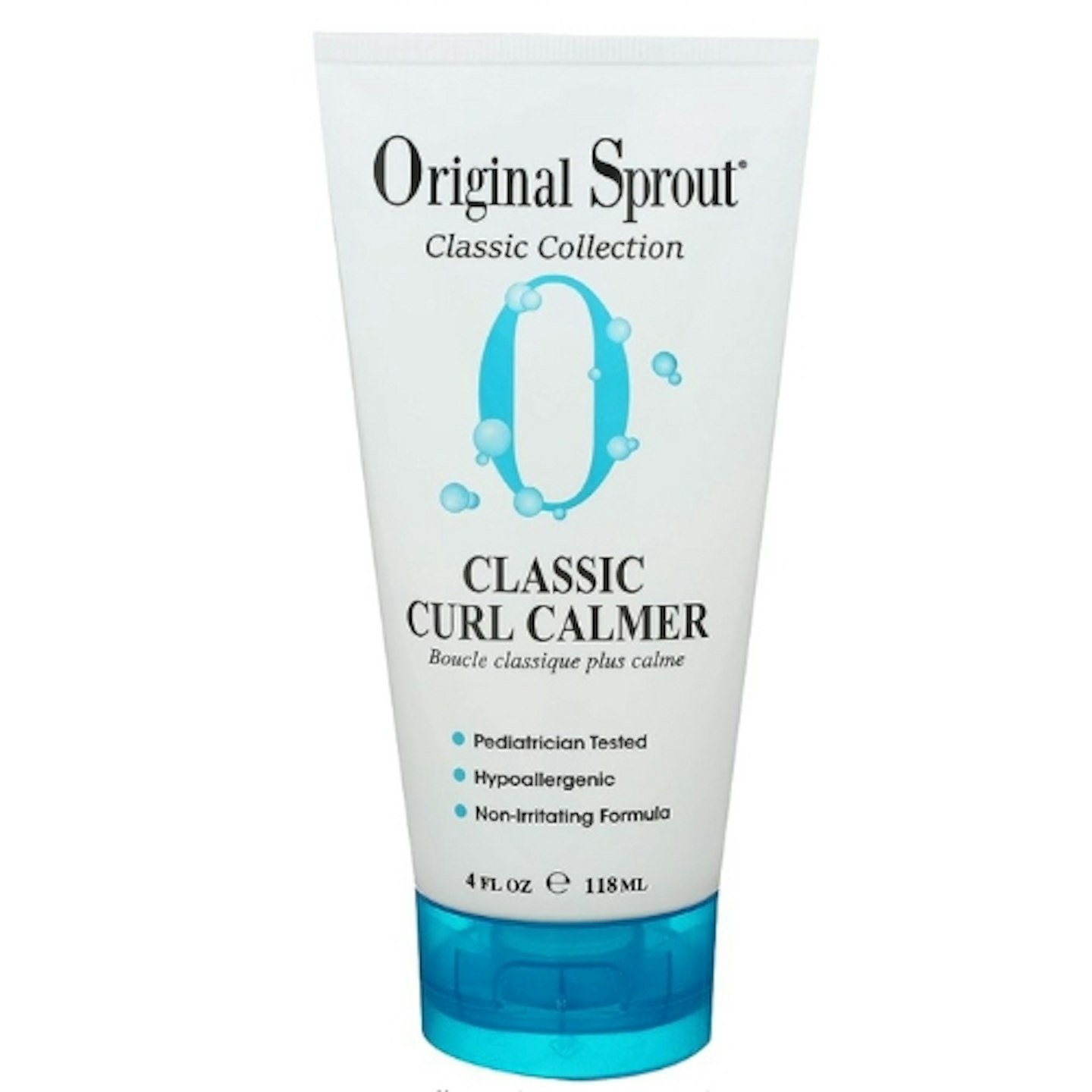 Best curly hair jelly
setting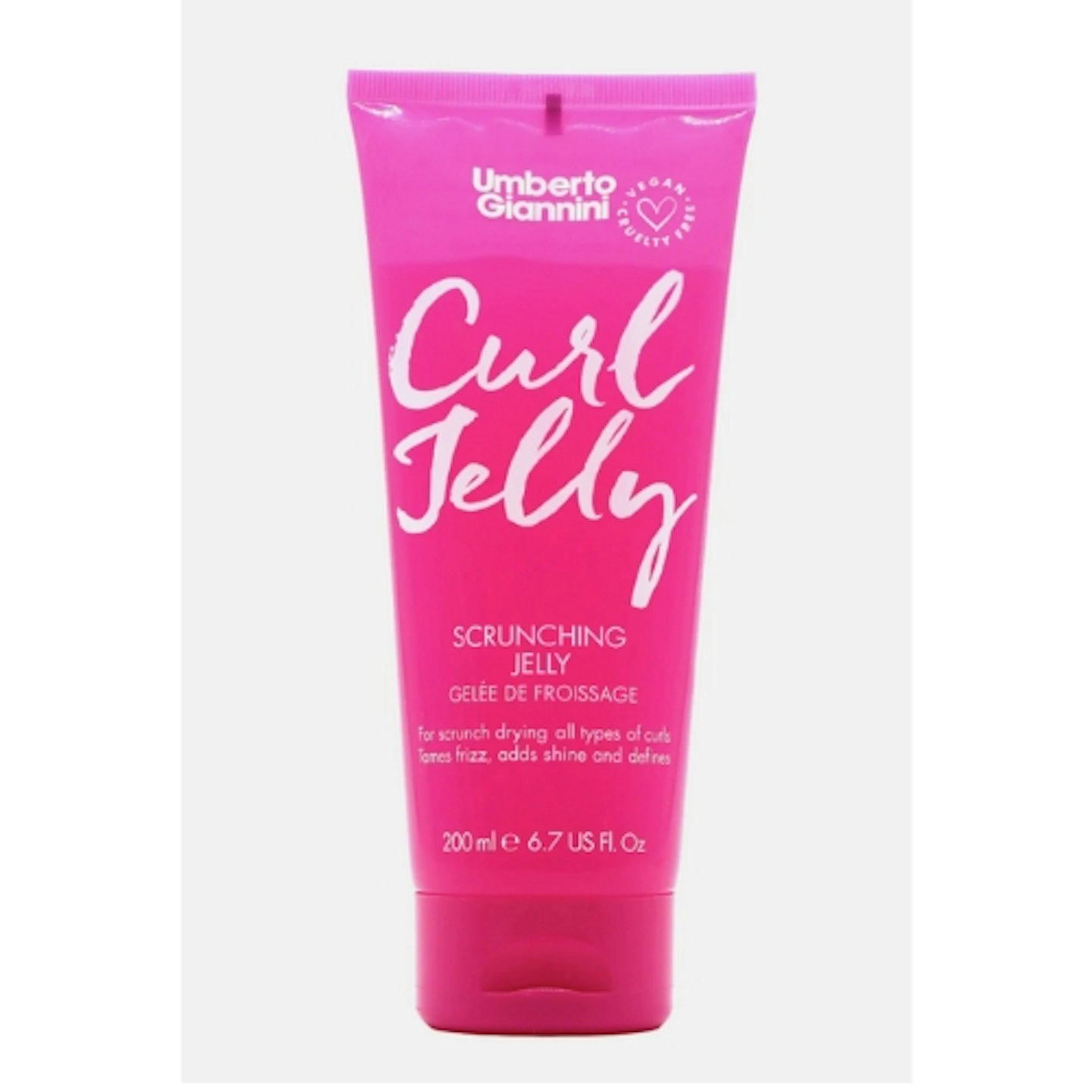 umberto giannini
Description
Want something that's a mix between a cream and a gel? Why not - curl jelly? Yes, it's a thing.
Pros
Lightweight, medium hold for curls
Adds shine to hair
Safe for colour, chemically treated, relaxed hair and hair extensions
Silicone, sulphate-free
Cons
If you use too much product it can get crispy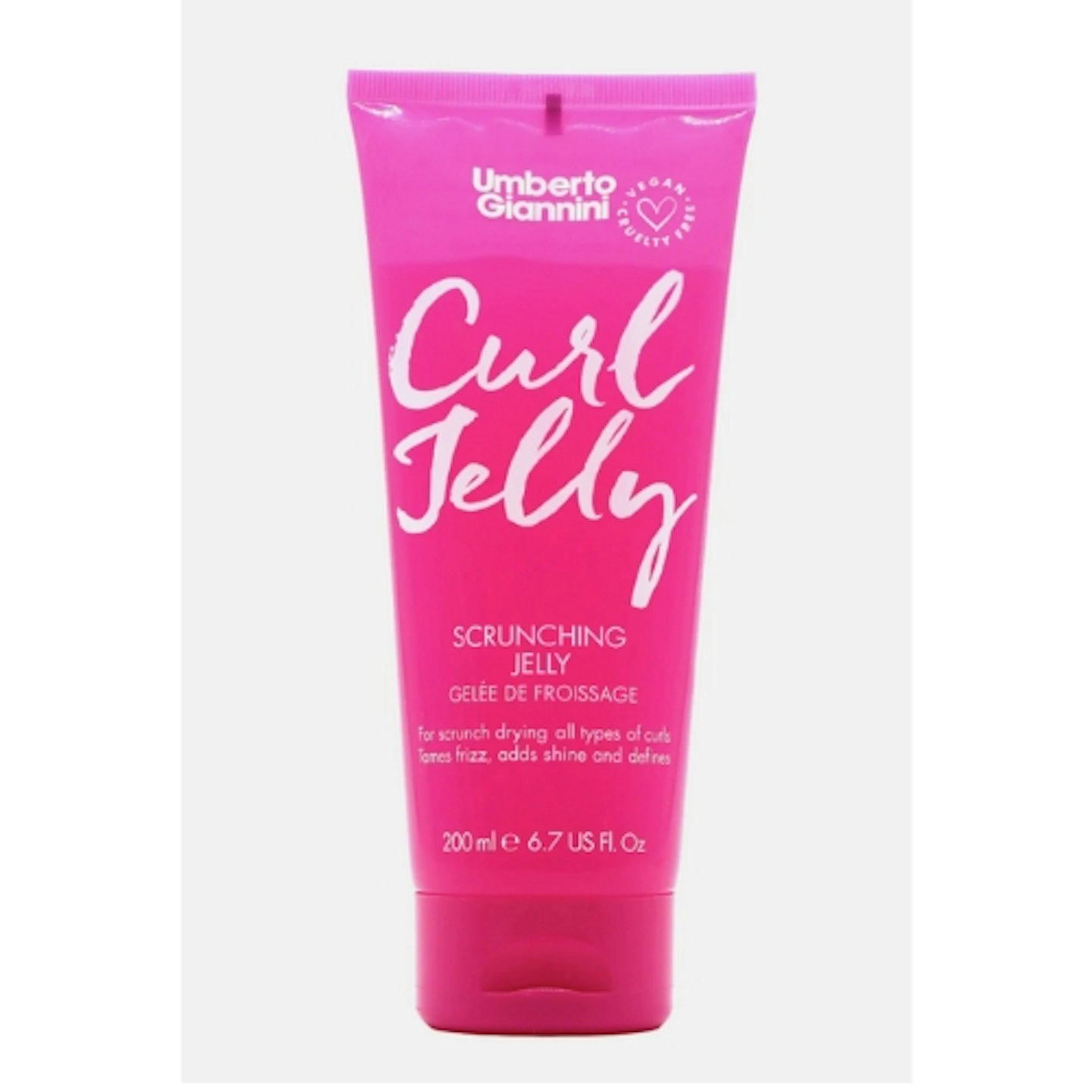 Best curly hair mousse
setting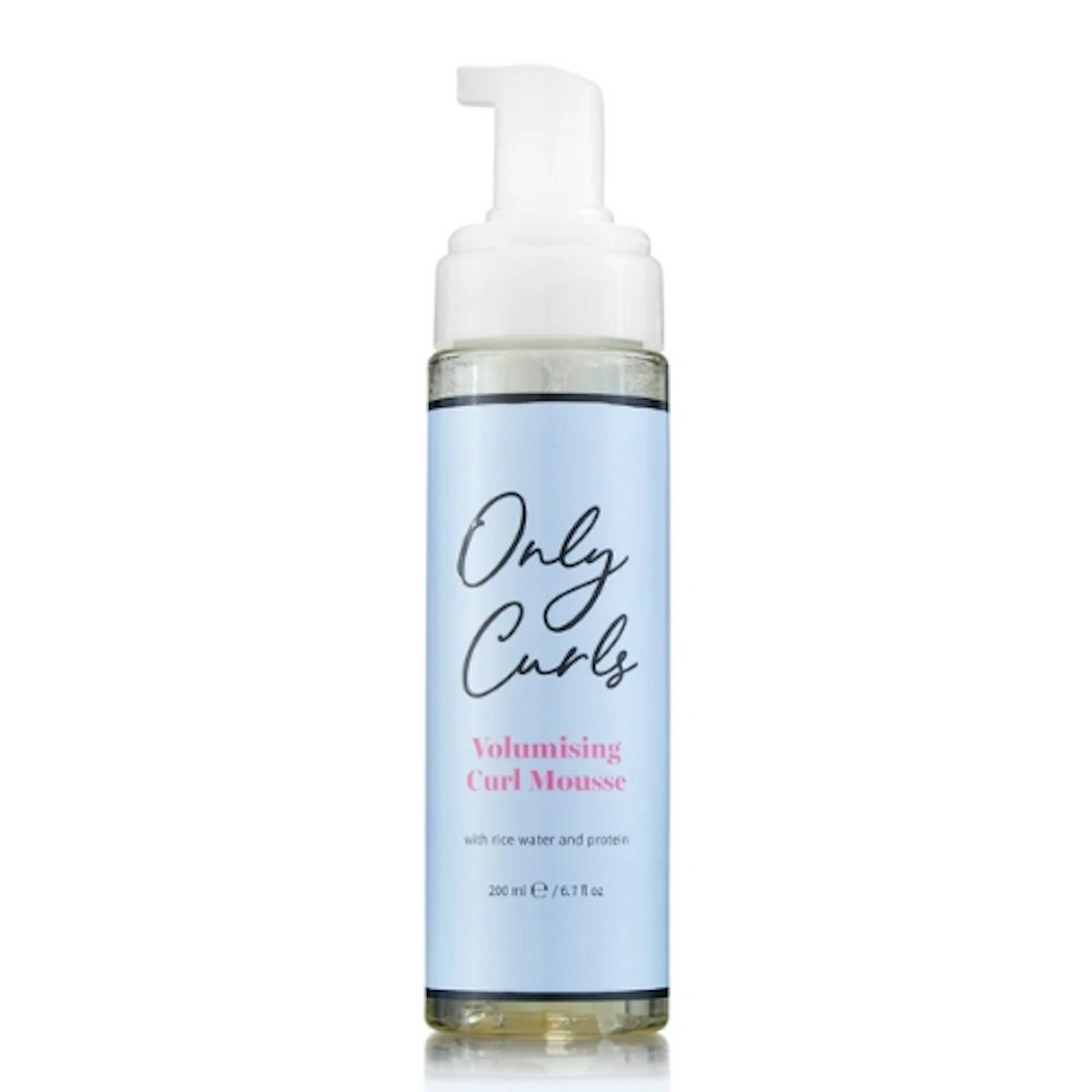 only curls
Description
Back to raving about Only Curls. Sorry not sorry - they're just that good. If you're after a
Pros
Can also be used to refresh next-day curls

Fresh citrus and coconut fragrance
No sulfates, no silicones, no drying alcohols, CGM friendly, vegan
Cons
Humid weather can diminish curls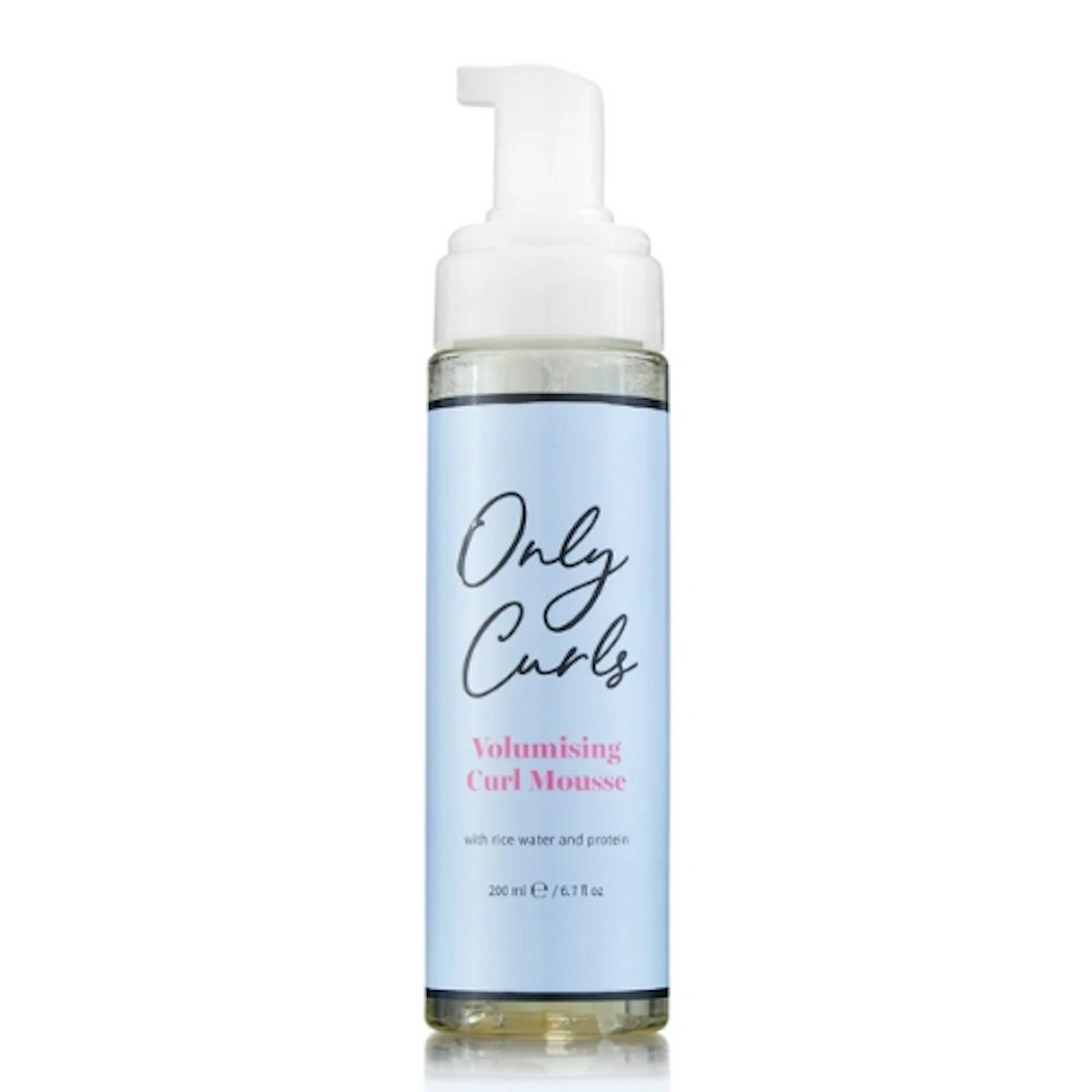 Stage Five: Styling your curls
Best curly hair frizz control
styling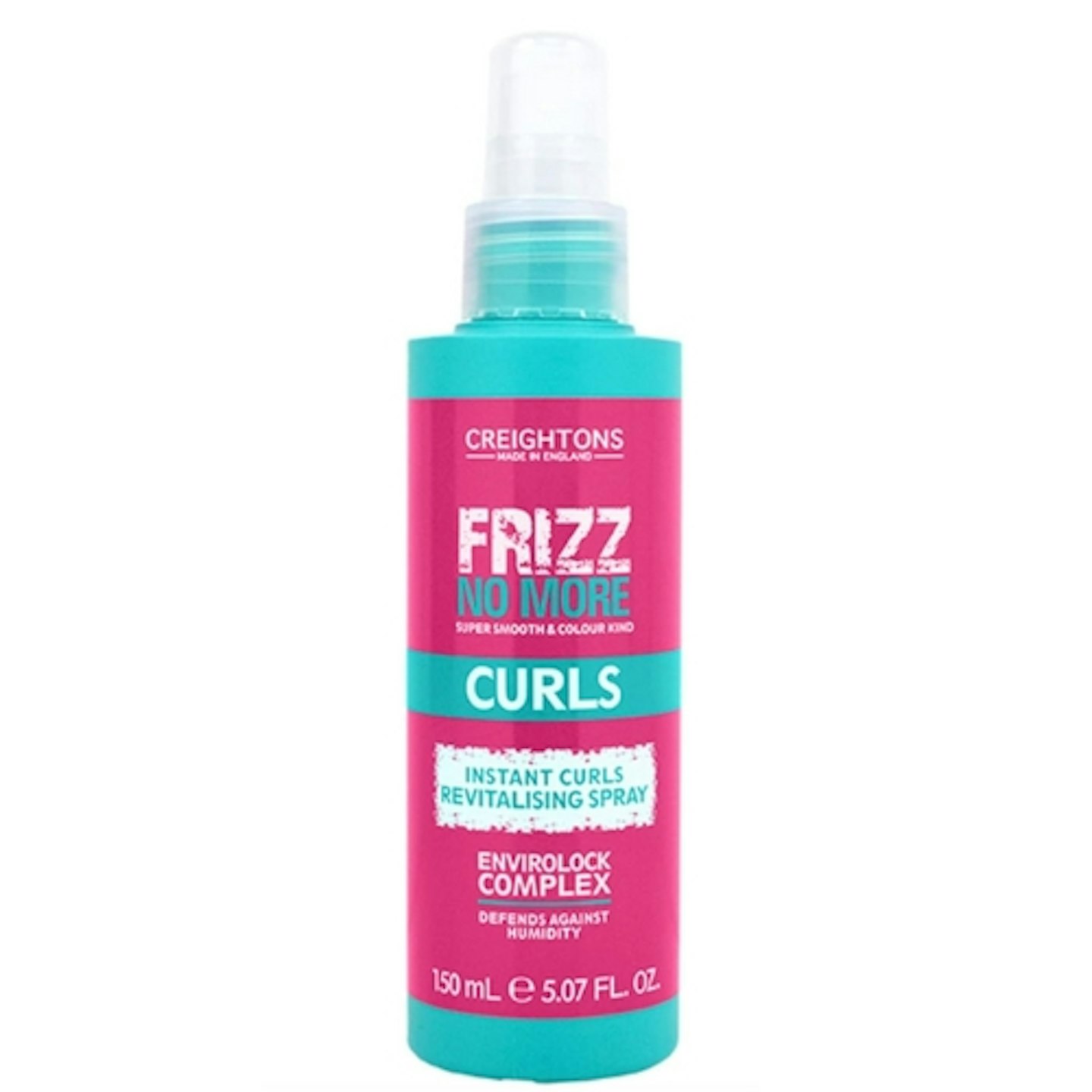 amazon
Description
Having curly hair is great - but you can't have curls without the frizz, so you need a separate
Pros
Reduces frizz and defines curls for lasting style hold
Meadowfoam and natural Argon Oil add shine
Colour-kind, suitable for all hair types
Defends against humidity
Cons
A little product goes a long way, too much and it looks greasy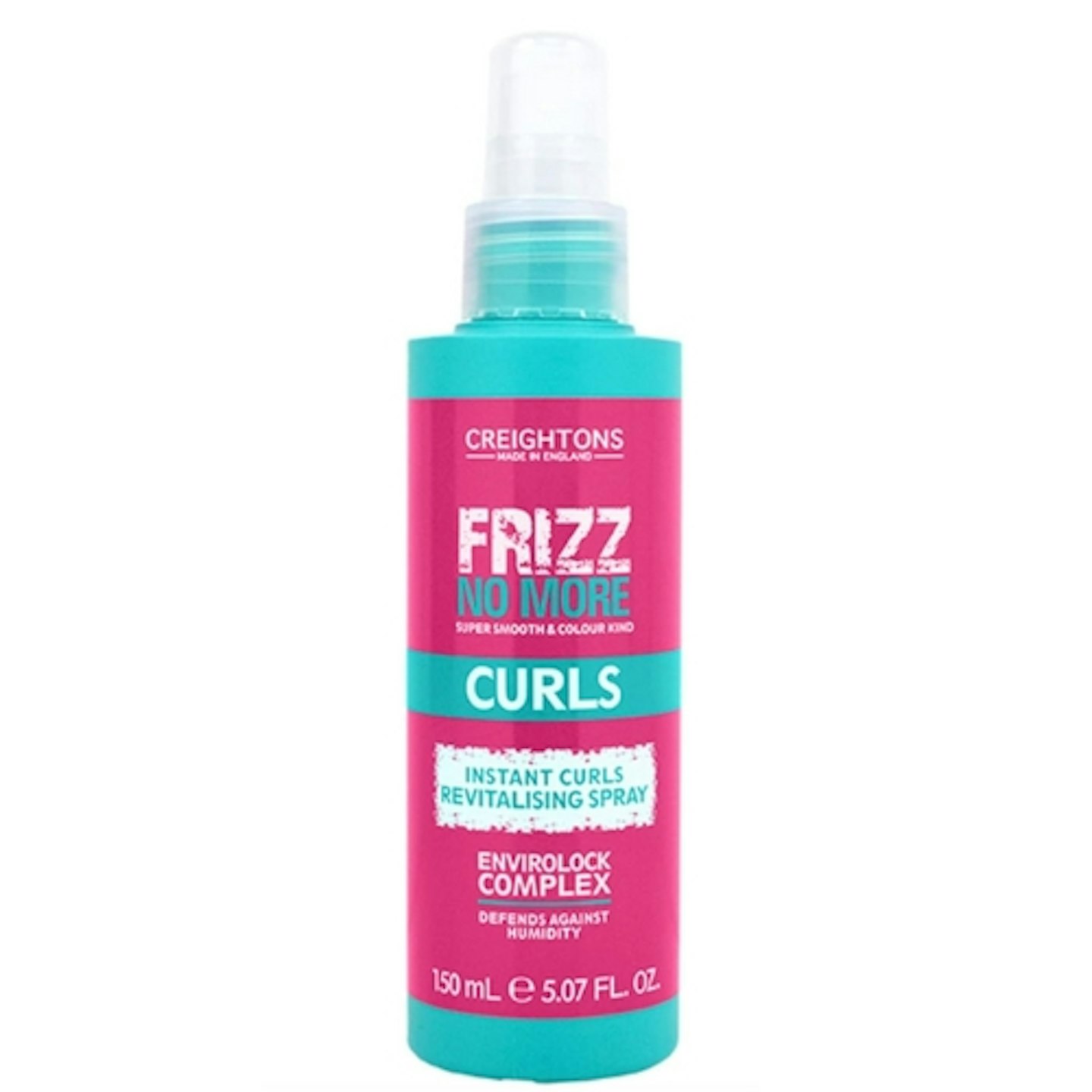 Best curly hair gel
styling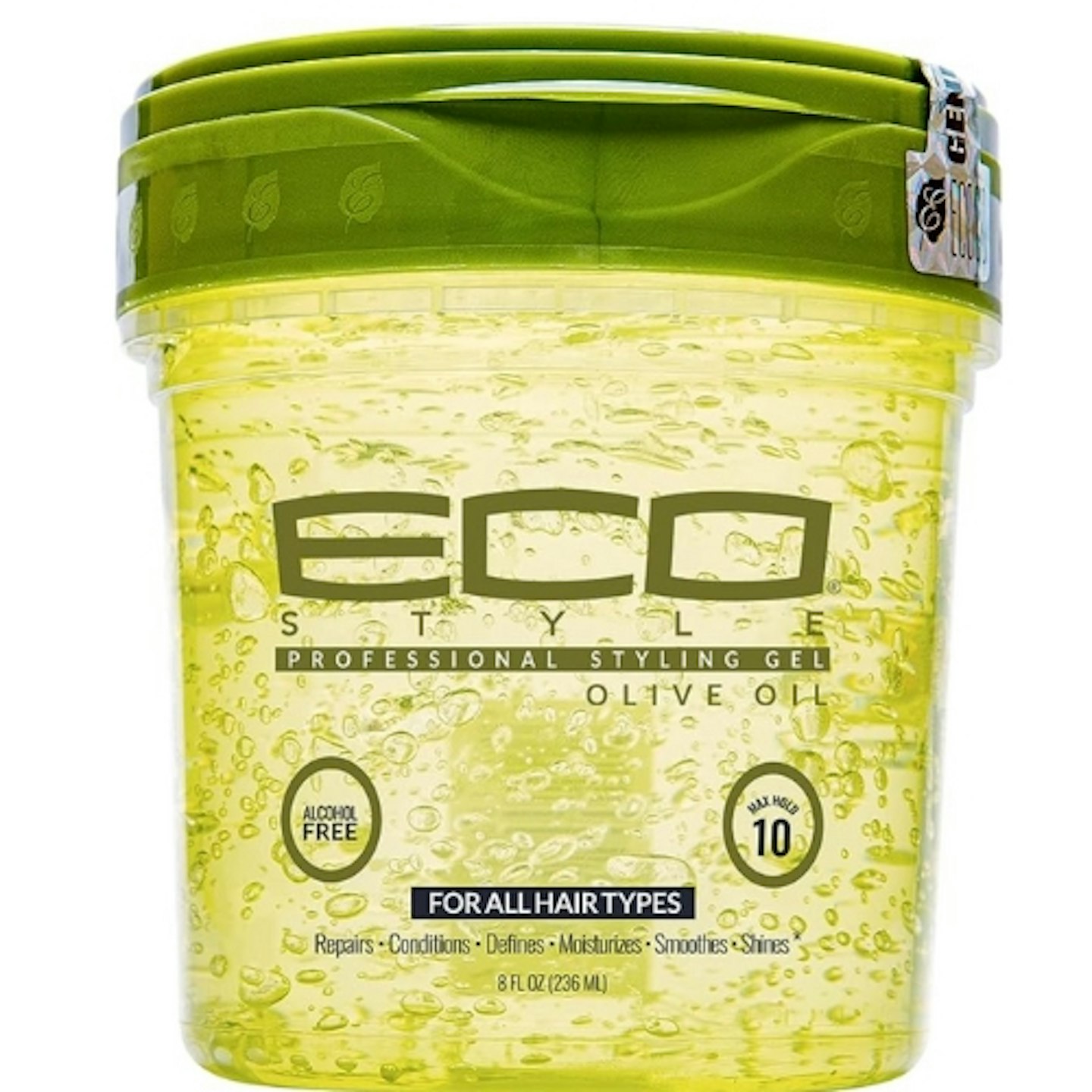 amazon
Description
If you're a TikTok fanatic (who isn't at this point) then you've definitely come across the
Pros
Made with 100% pure Olive Oil
Helps the scalp naturally regulate its moisturizing system, whilst taming frizz
Weightless, leaves hair with a healthy shine & superior hold
Works on dry or wet hair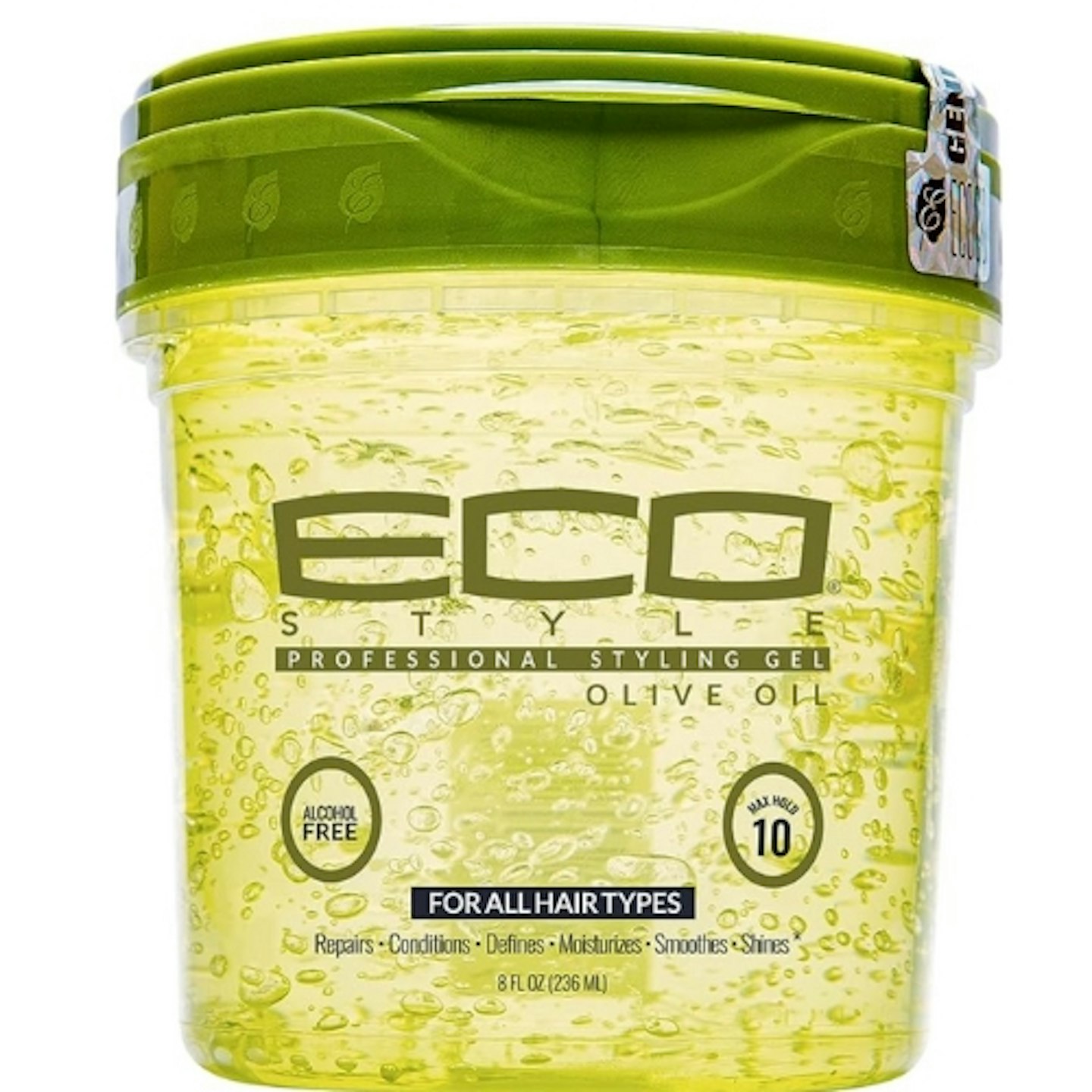 Stage Six: Maintenence tools for your curls
Best curly hair diffuser
maintaining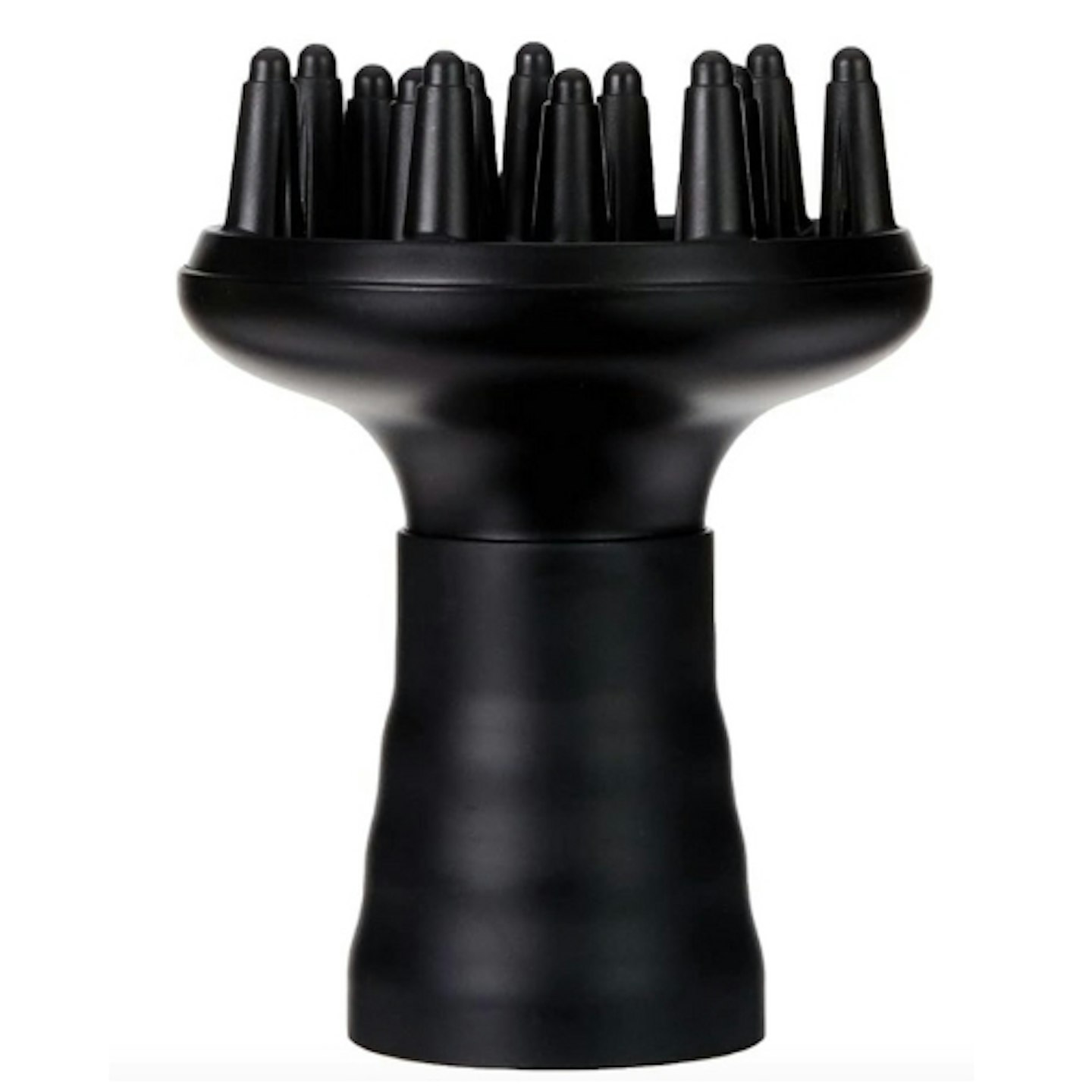 amazon
Description
Every curly girl should own a hairdryer with a diffuser attachment - but what if you love your
Pros
Universal fit diffuser - designed to fit most dryers on the market
Diffuser for natural curls and volume
Silicone universal adapter and slim nozzle ring fit a range of sizes of dryers
Suitable for AC & DC dryers
Cons
Will fall off very small hairdryer nozzles (such as travel hairdryers)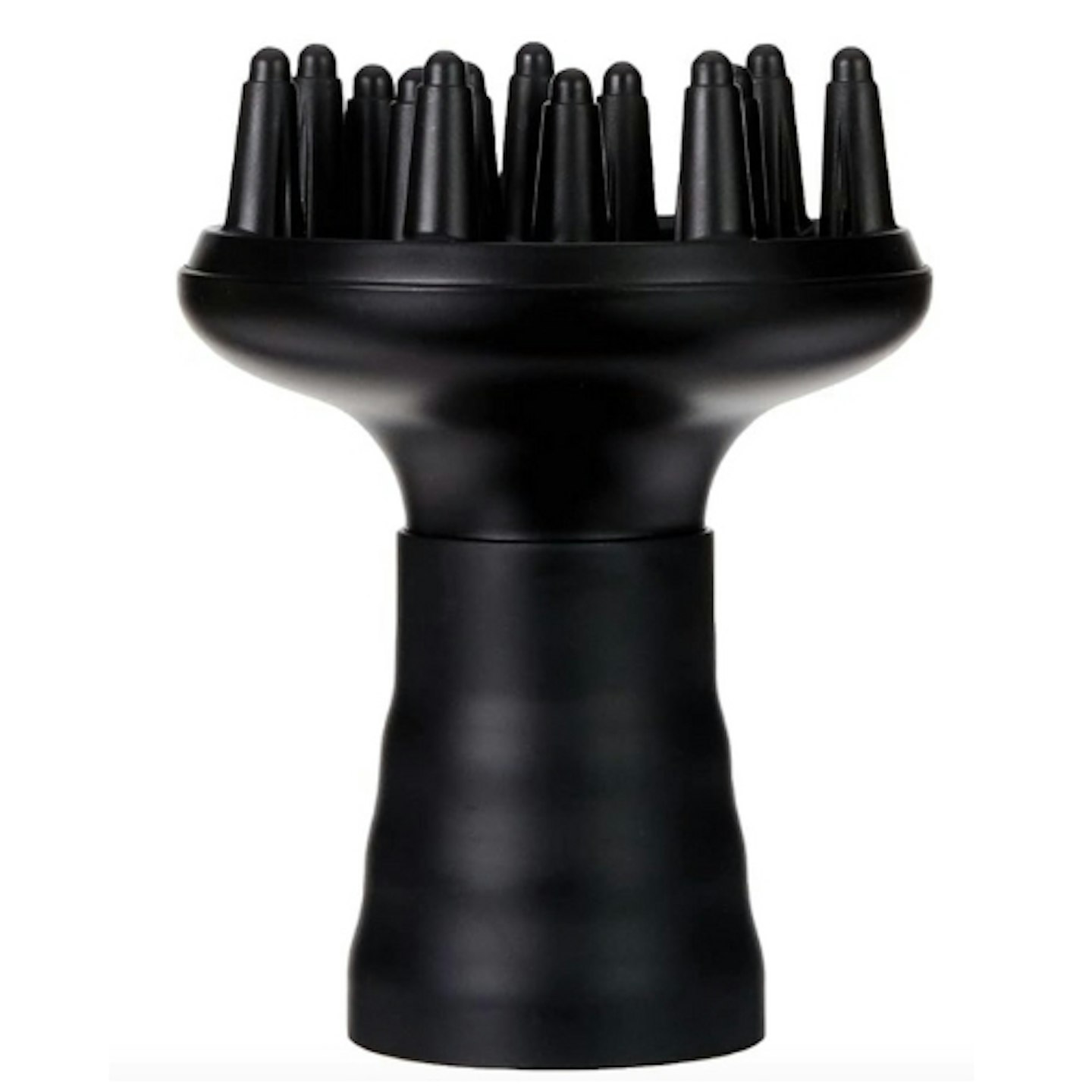 Best curly hair towel
maintaining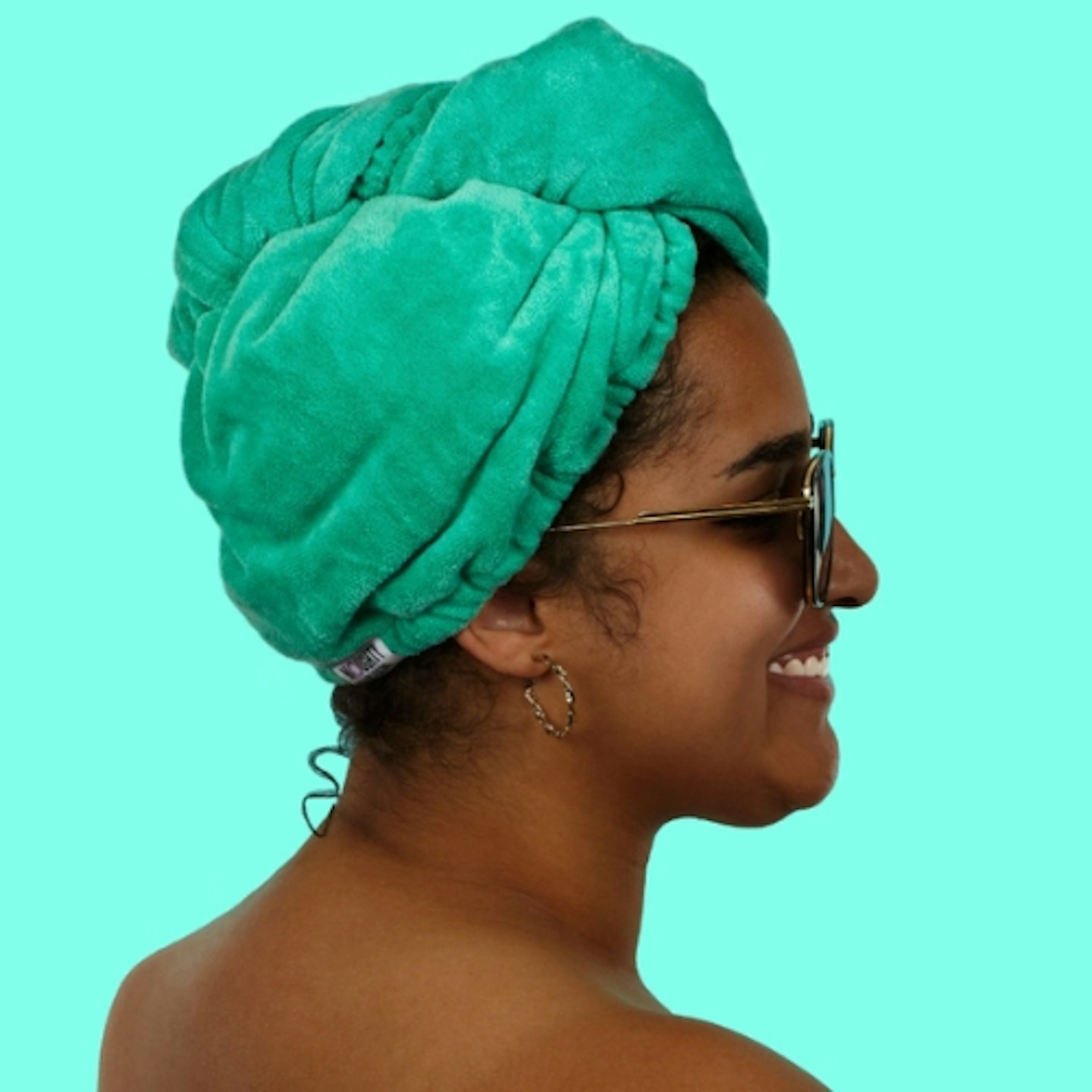 Noughty
Description
If you're sick of using your t-shirts to dry your curls then invest in a Microfibre Hair Towel
Pros
No static, breakage or frizz
Secures comfortably on head with a button
Highly absorbent
Cons
Clean towel with cold water only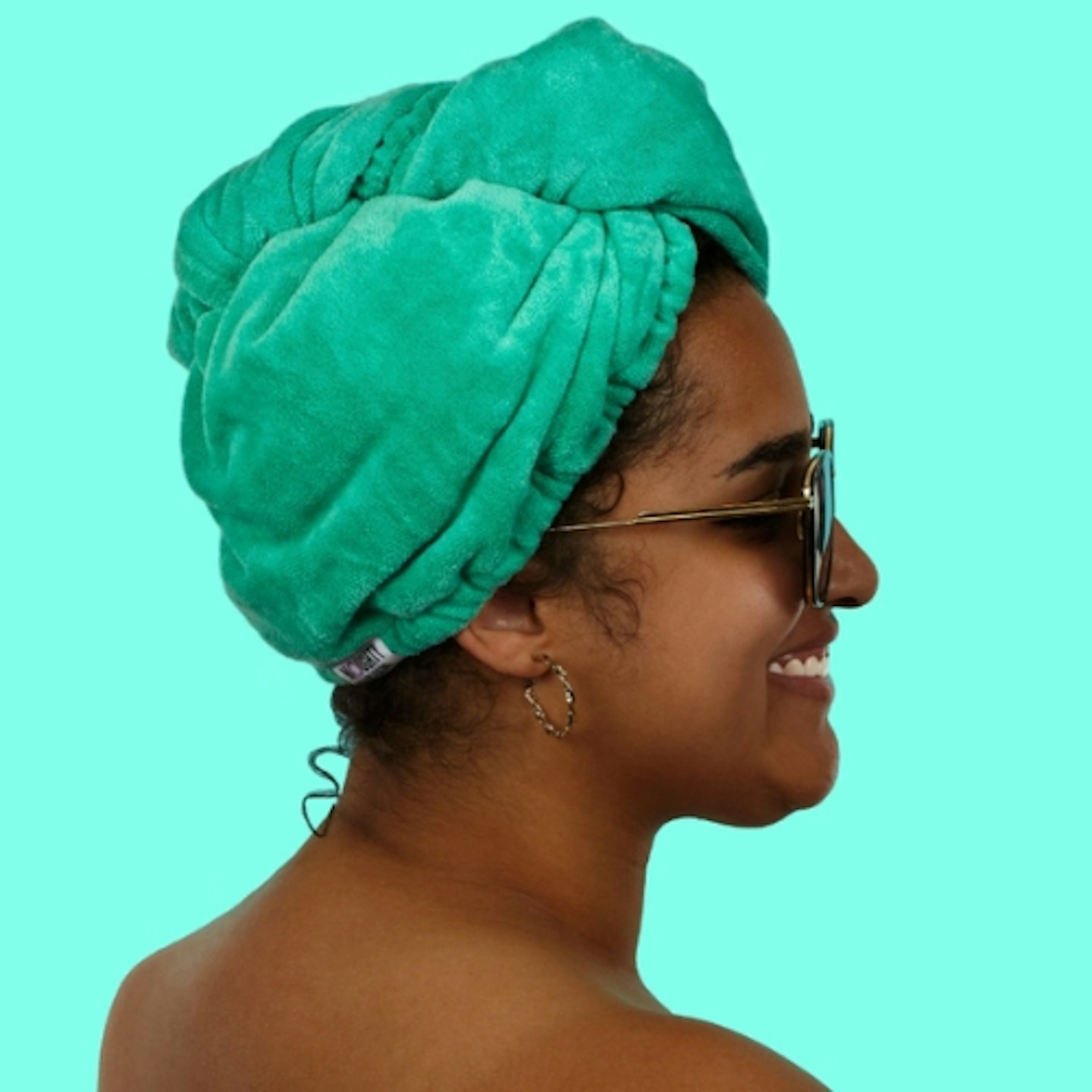 Best curly hair steamer
bonus tip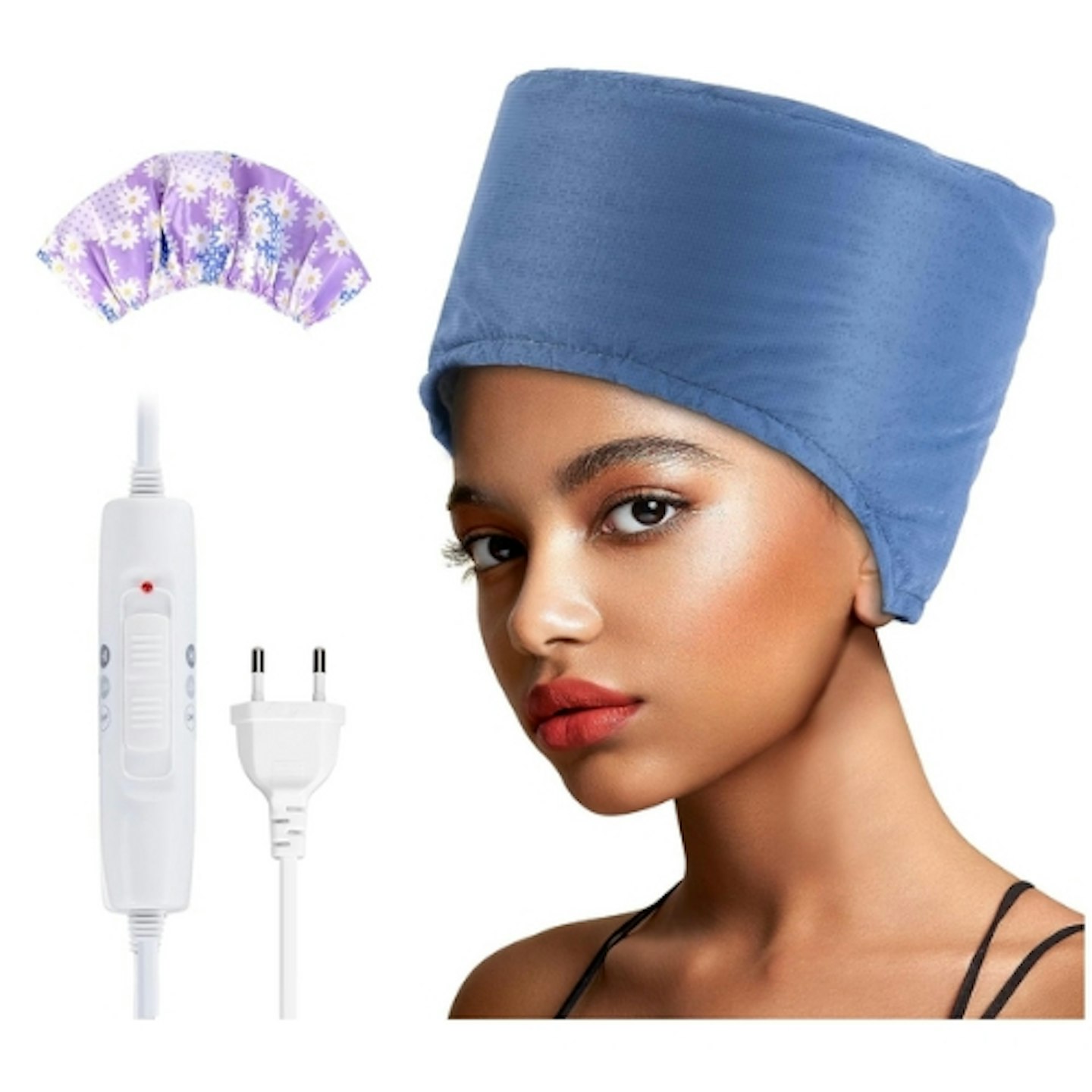 amazon
Description
Pros
Drastically improve results of hair treatments, using heat
Flame-retardant electronic temperature control heating cap
2 temperature control modes
Cap is wide and deep - can cover the back, front and edges of your head
Cons
You can look a bit silly wearing it!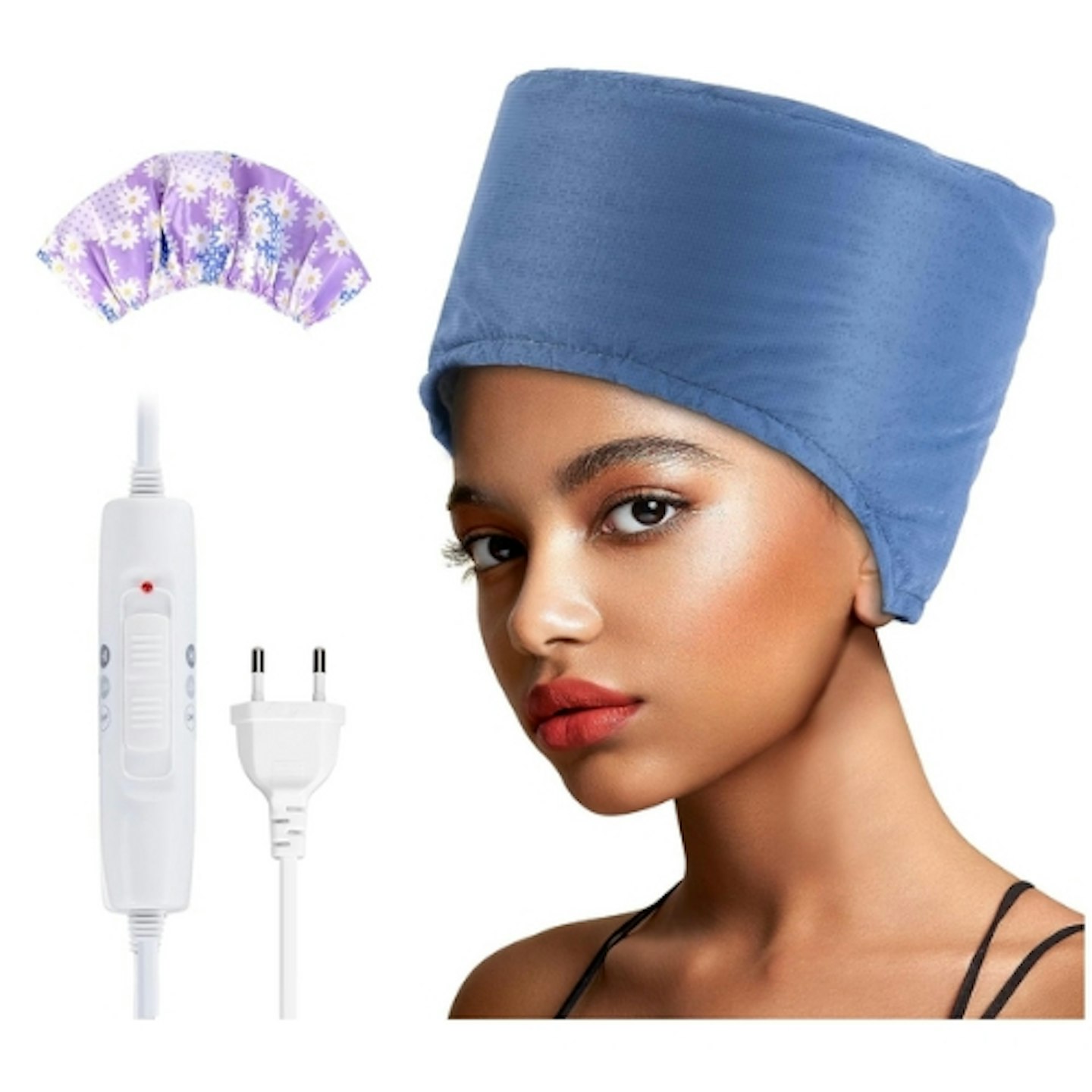 For the girlies with straight hair - try heatless curls
For those with straighter hair, we'd never want to leave you out of the curly club - so here are some important hair care tips and tricks. One of the most popular hair styling methods this year is heatless curls, and they're super easy to do - whilst doing no damage to your hair (unlike heat tools, boo). We spoke to the experts at the beauty and wellness marketplace Fresha and they gave us all the insider knowledge on how to achieve the look.
Searches for 'heatless curls tutorial' on Pinterest have risen 212% in the past three months and 'how to do heatless curls' have almost doubled over the past year. The hashtag #heatlesscurls has racked up an incredible 5.4 billion views on TikTok, with #heatlesscurlsresults totalling 52.9 million, proving just as popular as the "how to grow hair faster" trend. It's fair to say, the people are obsessed. But how can you get the heatless curls look? Well...
How to achieve heatless curls without having to try very hard
Wrap your hair around a pair of socks when almost dry – leave in for a few hours (or overnight) and spray with hairspray to set your curls. Just remember: the smaller the sock, the tighter the curl.

Braid your hair when it's wet. Depending on the tightness of the braid, you'll get anything from tight ringlets to loose waves.

Rollers are classic and effective. After putting your rollers in, cover your head with a silk scarf to reduce static and keep them neat.

Robe tie curls are incredibly easy and super comfortable to sleep in. Loop your hair around any robe tie (the thickness and how tight you wrap your hair will determine how your curls will come out) and tie with a hair tie. Keep in for a few hours or overnight.
Extra top tips:
Try using a silk scrunchie instead of regular bands to hold your heatless curling method and keep loose strands at bay.

If you've been to the salon and want to prolong your bouncy blow dry, use rollers to keep the shape of the style for longer, even overnight, and you'll have salon-fresh locks until your next hair wash.

Use dry shampoo and hairspray to hold your curls. Both are great options and are available in hundreds of scents and strengths. Plus, it gets rid of any greasy hair lingering on your scalp.
Ruby Barry is a Product Writer for heat, specialising in fashion and beauty. The team has nicknamed her "dupe queen", as there's not a product in the world she can't find a cheaper alternative for.