All a gal needs in life is a glass of wine, a scalding hot bath, a great book - and a great hair mask a-top your head, for that extra bit of self-care. Sounds like a good Friday evening, right? But choosing the right mask or best hair oil for your specific hair type is trickier than one might think because there's nothing worse than trying out a product and getting no results. Life is simply too short not to get a life-changing hair mask that rejuvenates your mane.
Luckily, you've stumbled upon a guide for the best hair masks money can buy. Rated and reviewed by members of the heat team, we talk you through the top products to shop online. From Garnier to Olaplex's hair treatments. Or how about the new kids on the block such as the pre-wash viral Hair Syrup? There's a plethora of options out there that can solve your every problem - well, almost every problem. Whether you're looking to hydrate, clarify or bond-build, we've got the goods.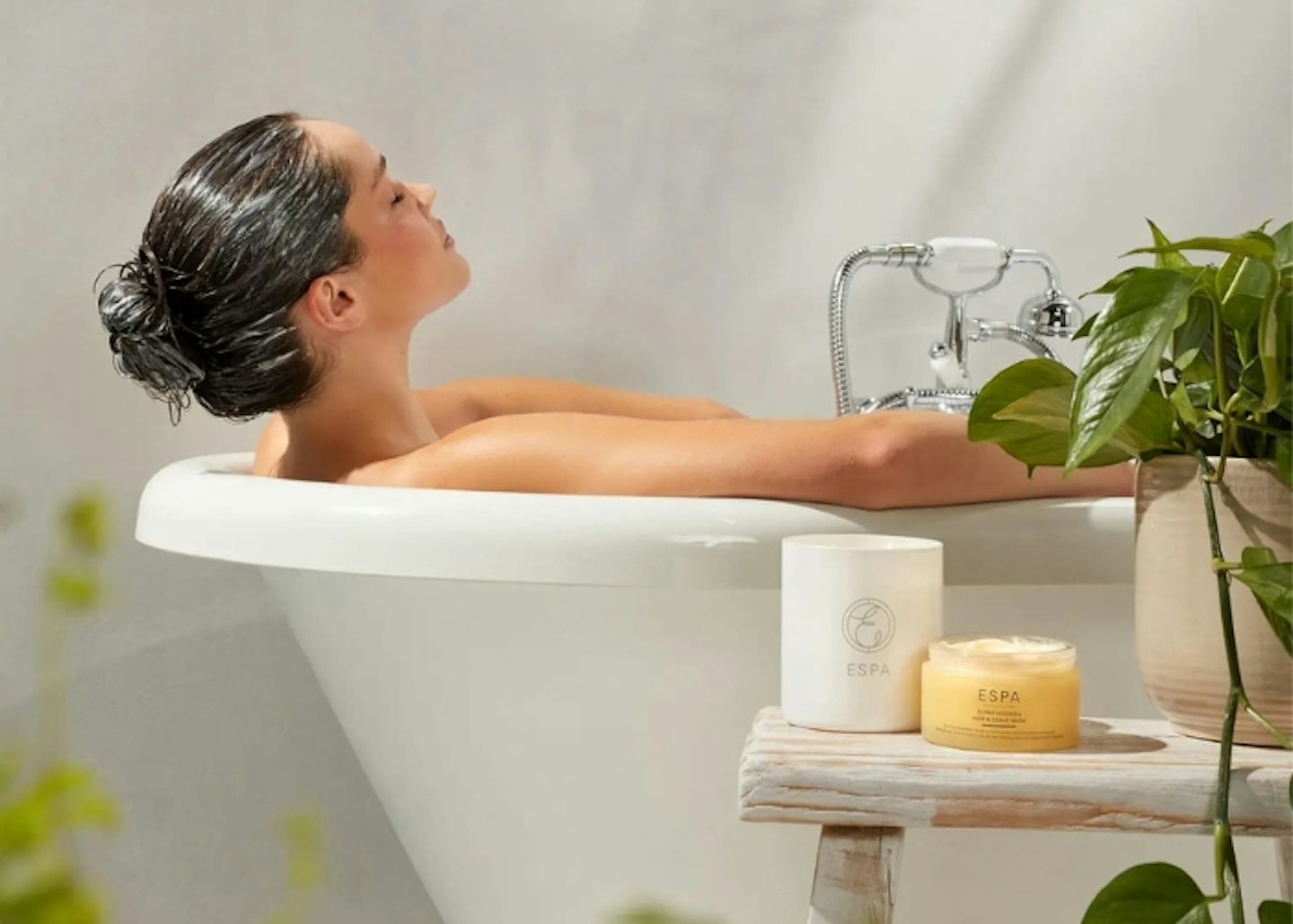 heat's best hair masks to shop, at a glance:
Editor's Choice: Kérastase Resistance Masque Force Architecte, £41.40 on LookFantastic
Best hair mask for bleached hair: Olaplex No.8 Bond Intense Moisture Mask, £28 on LookFantastic
Best budget hair mask: Garnier Ultimate Blends Hair Food Papaya 3-in-1 Hair Mask, £3.99 on Boots
Our hair collects a lot of baggage day to day, such as styling products, outside debris, and pollution, as well as our own build-up like dandruff. Therefore, taking one or two evenings out of your week to add a hair mask into your wash routine can refresh your scalp and ends, and give them strength and nourishment to go forward (inspiring, right?) Nothing beats that fresh scalp feeling. Fwooah. (P.S. Keep reading for our FAQs section on the best haircare tips and tricks...)
Let's get started then on our best-of guide, with products you need to know about from Look Fantastic, Boots, The Body Shop and more. People with dry hair, oil hair, damaged hair or limp hair - roll up. Have we got a mask for you...
The best hair masks for every hair type: your ultimate guide
Editor's Choice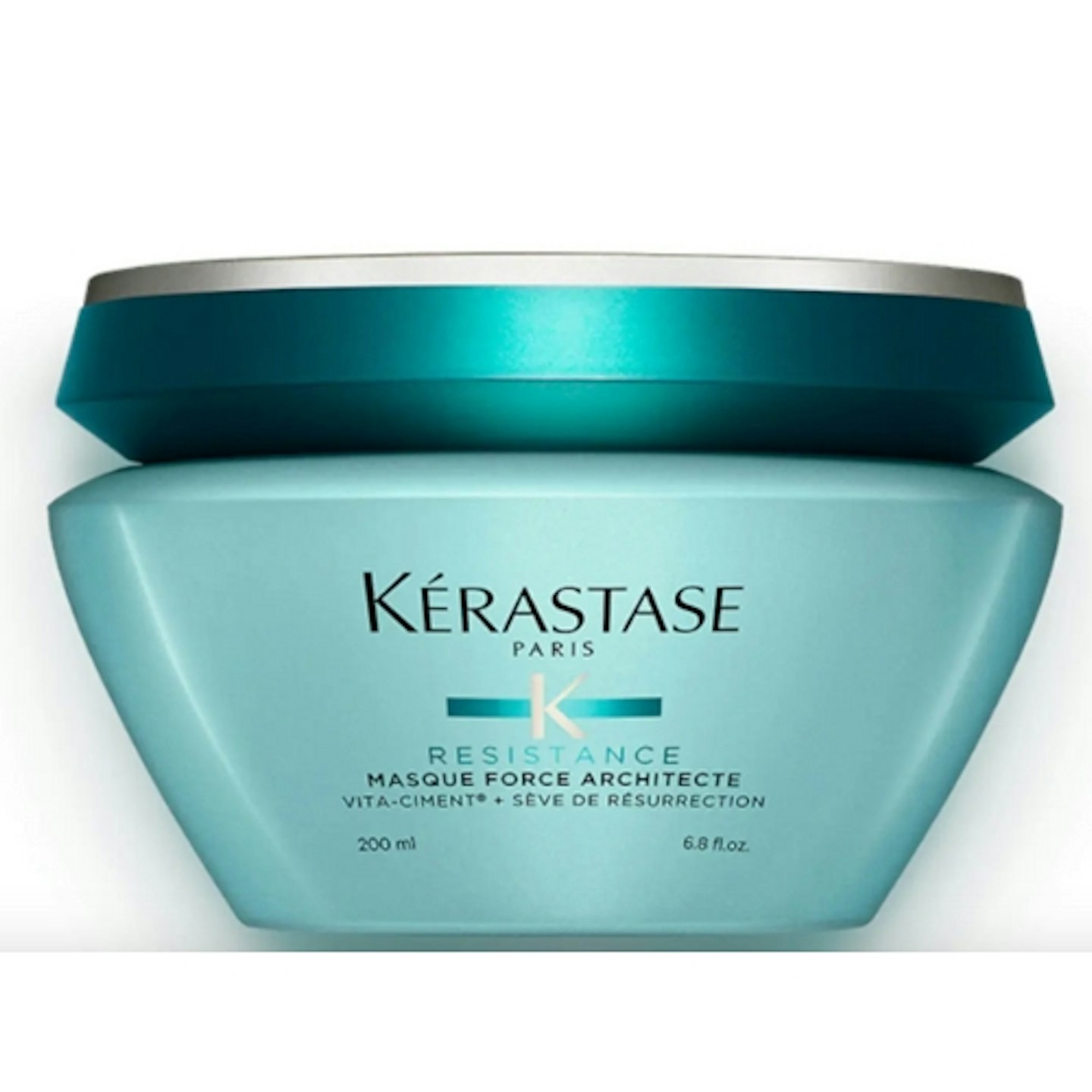 look fantastic
Description
For our number one pick, it has to be the Kérastase Resistance Masque Force Architecte hair
Pros
Rich formula
Reconstructs damaged strands
Improves dry and processed hair
Smells amazing
Best hair mask for bleached hair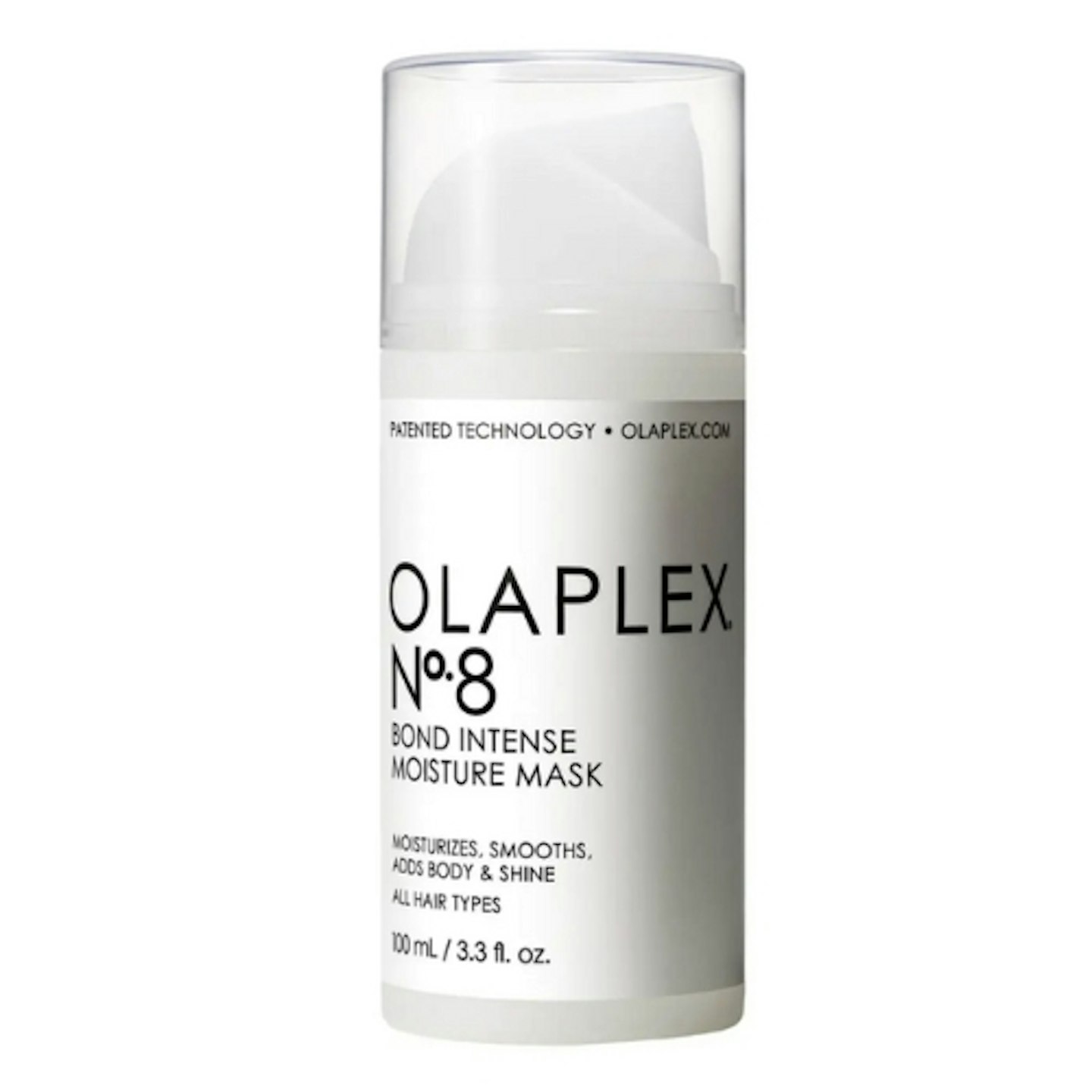 look fantastic
Description
Although bleaching one's hair can mean a world of new colours to explore, in the long term, your
Pros
Ideal for bleached or coloured hair
Intensive restorative treatment
Powered by the brand's patented bond-building technology
Works on all hair types
Cons
Heavy formula
Small bottle
Best budget hair mask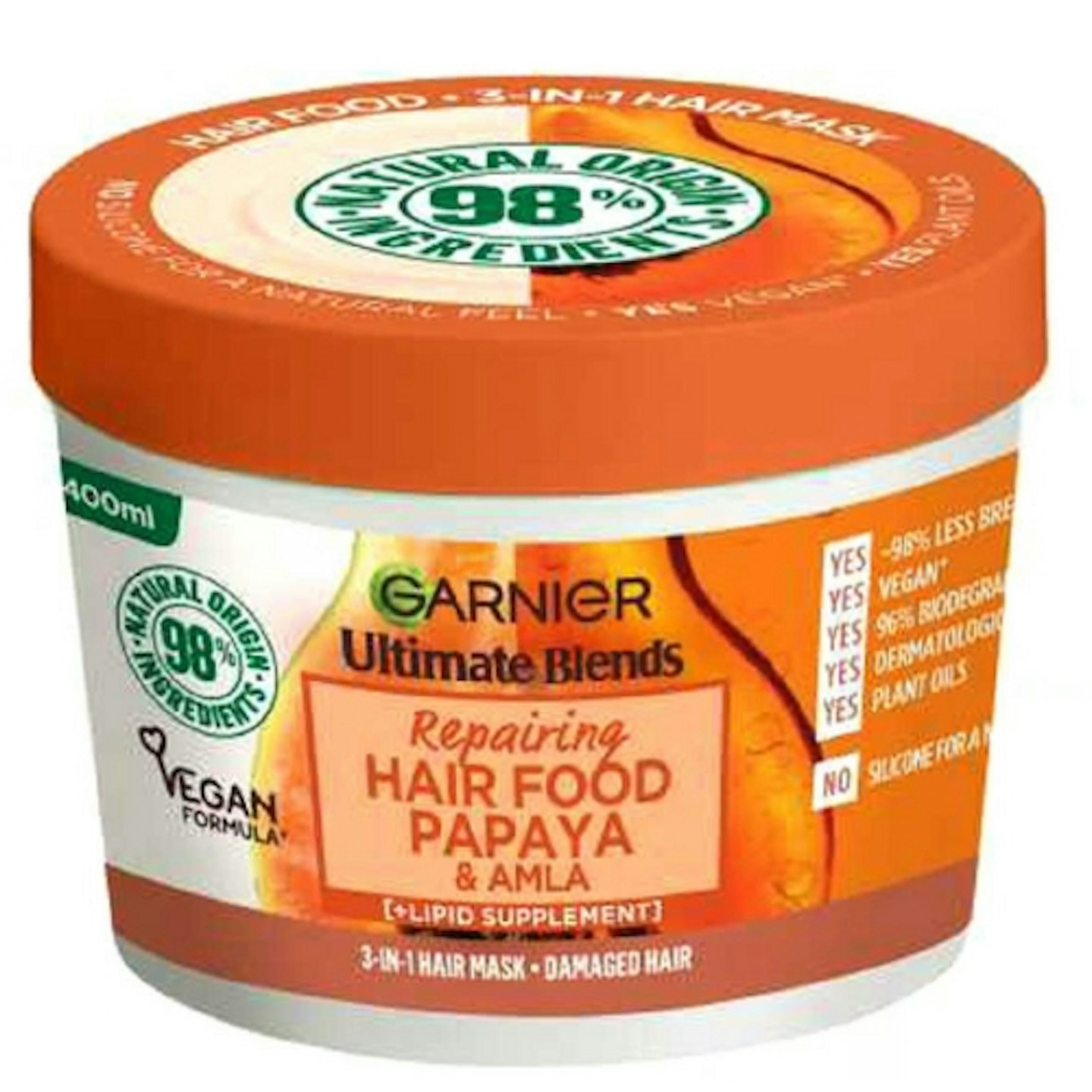 boots
Description
The goods new is, you don't have to stretch your pockets too much to get a product that truly
Pros
Lightweight
98% natural Ingredients, vegan formula, no silicones
96% biodegradable formula - as per OECD 301 or equivalent tests
Cons
Can cause fine hair to be greasy after use
Best award-winning hair mask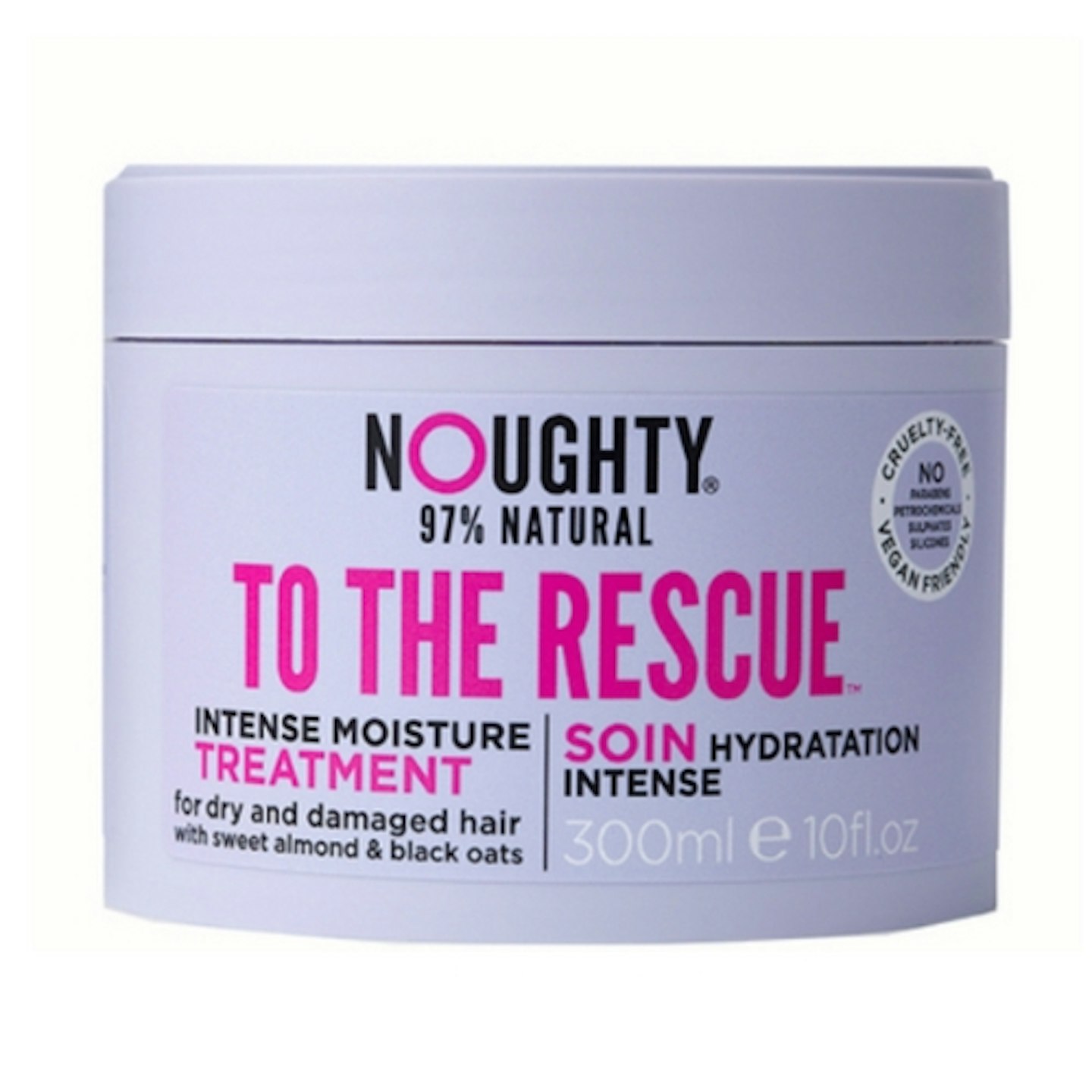 noughty
Description
A winner in the Health and Wellbeing Awards 2023 (basically the Oscars of haircare), Noughty's To
Pros
Perfect for bringing dry hair back to life
97% natural formula
Includes sweet almond and black oat extracts, as well as other intriguing ingredients
Sulphate-free
Cons
Some describe the scent as "boring"
Best hair mask for curly and afro hair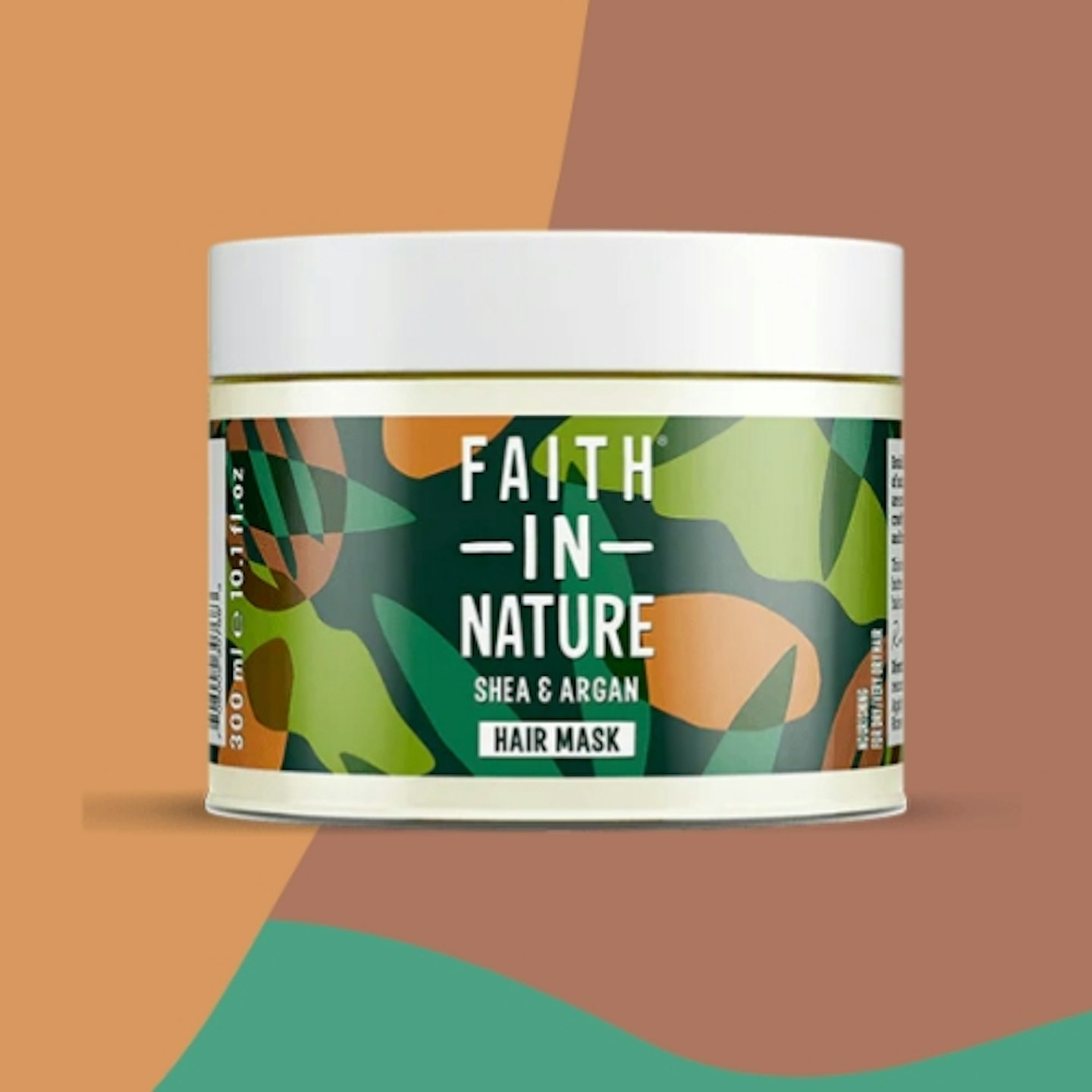 faith in nature
Description
Faith in Nature is one of our team's favourite sustainable brands, and the Shea & Argan Nourishing
Pros
Contains ethically traded Shea Butter

Made with 100% natural origin aroma & essential oils
Curly Girl compliant
Vegan Society-approved and cruelty-free hair care
Cons
Very strong scent
Heavy formula
Best hair mask for intense hydration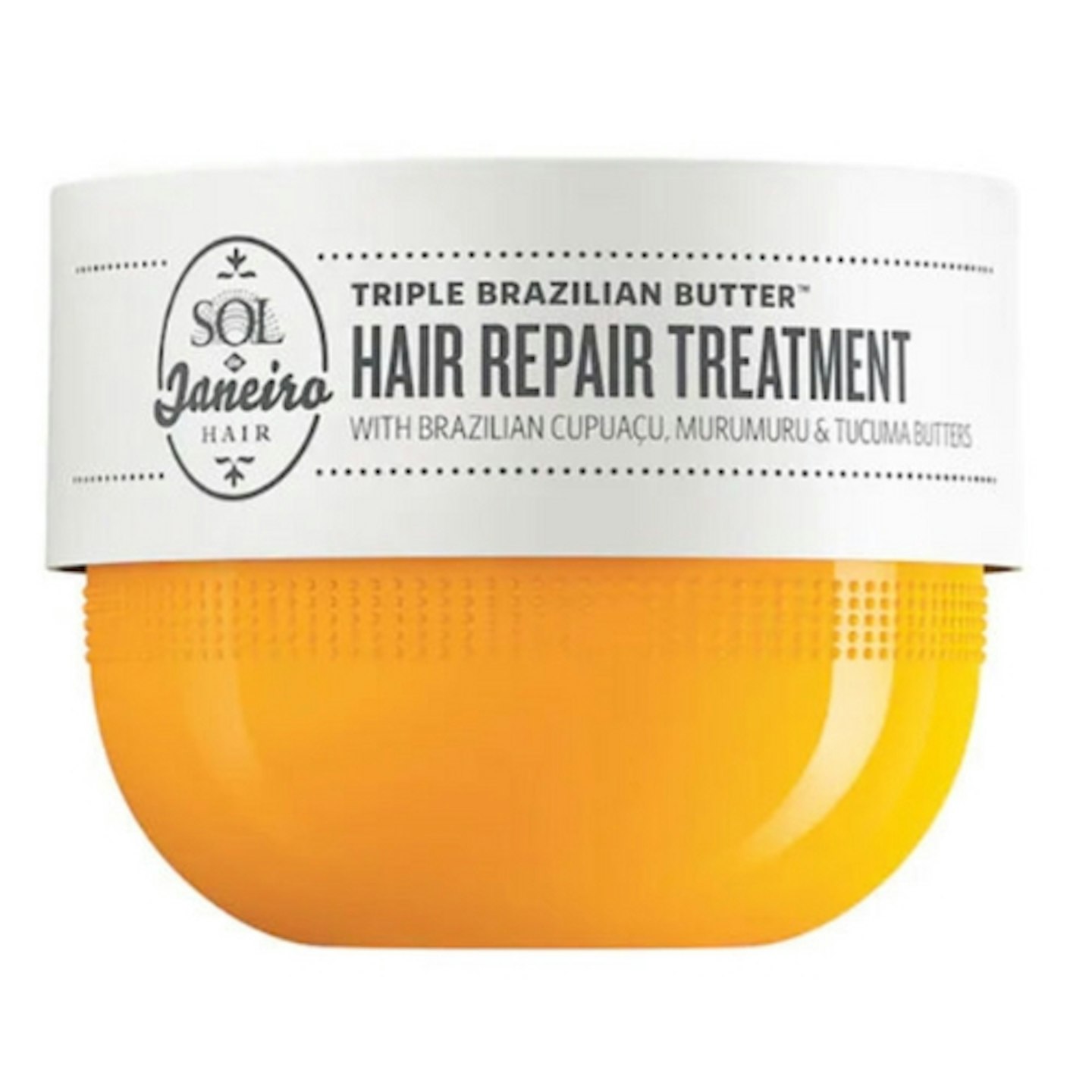 space nk
Description
Hun, butter ain't just for spreading on your crumpets in the morning. The Sol de Janeiro Triple
Pros
Lightweight formula that detangles

Made with SOL Seal Technology™, a plant-based keratin
Scented with the brand's Cheirosa '62 fragrance
Cons
20 minute application time minimum
Best hair mask for oily hair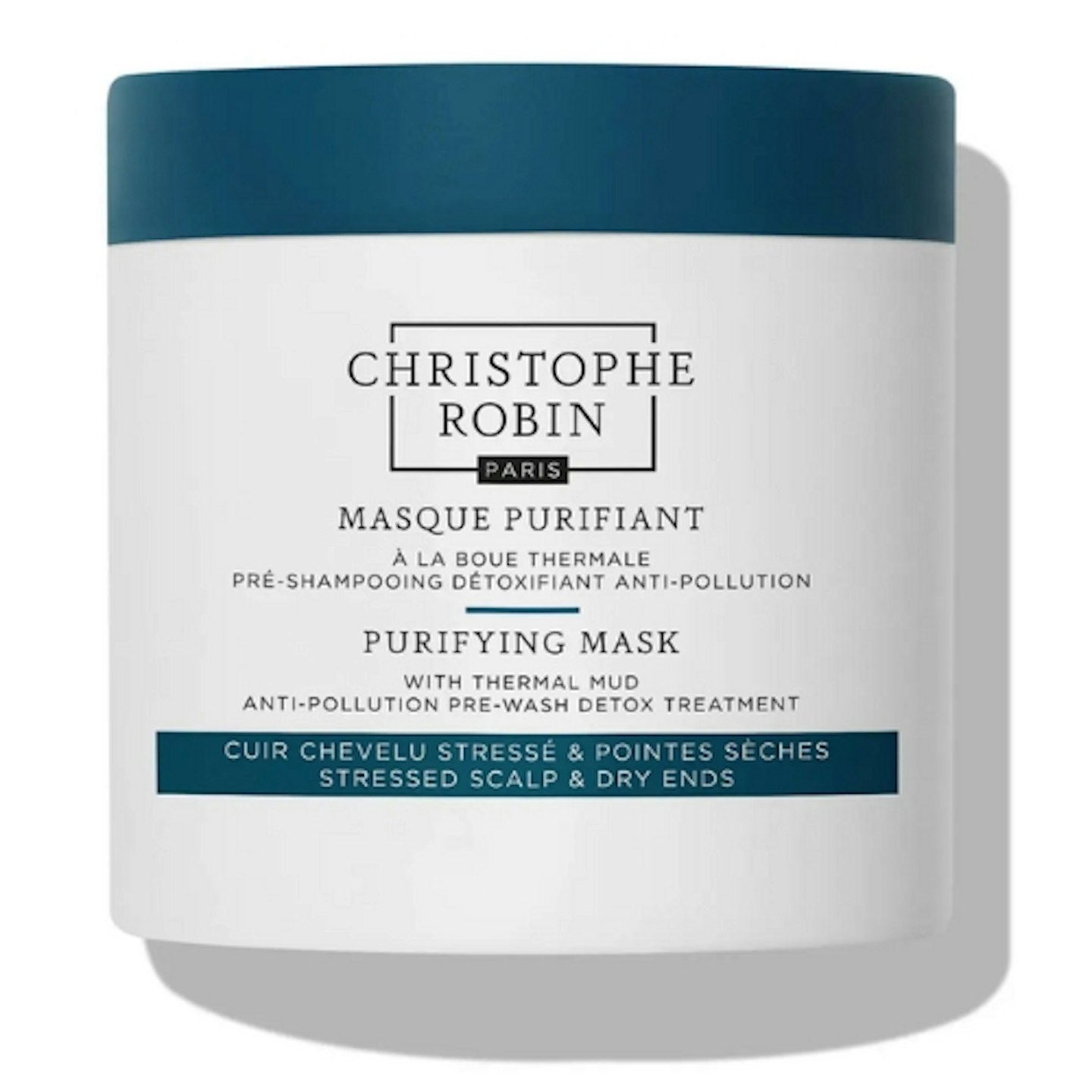 look fantastic
Description
Pros
Mineral-rich thermal mud helps to balance the scalp and minimise oily, greasy roots
Draws out the build-up of impurities
Spirulina supports the scalp's natural barrier function and protects it from pollution
Cons
Very thick formula that can be hard to distribute
Best hair mask for hair growth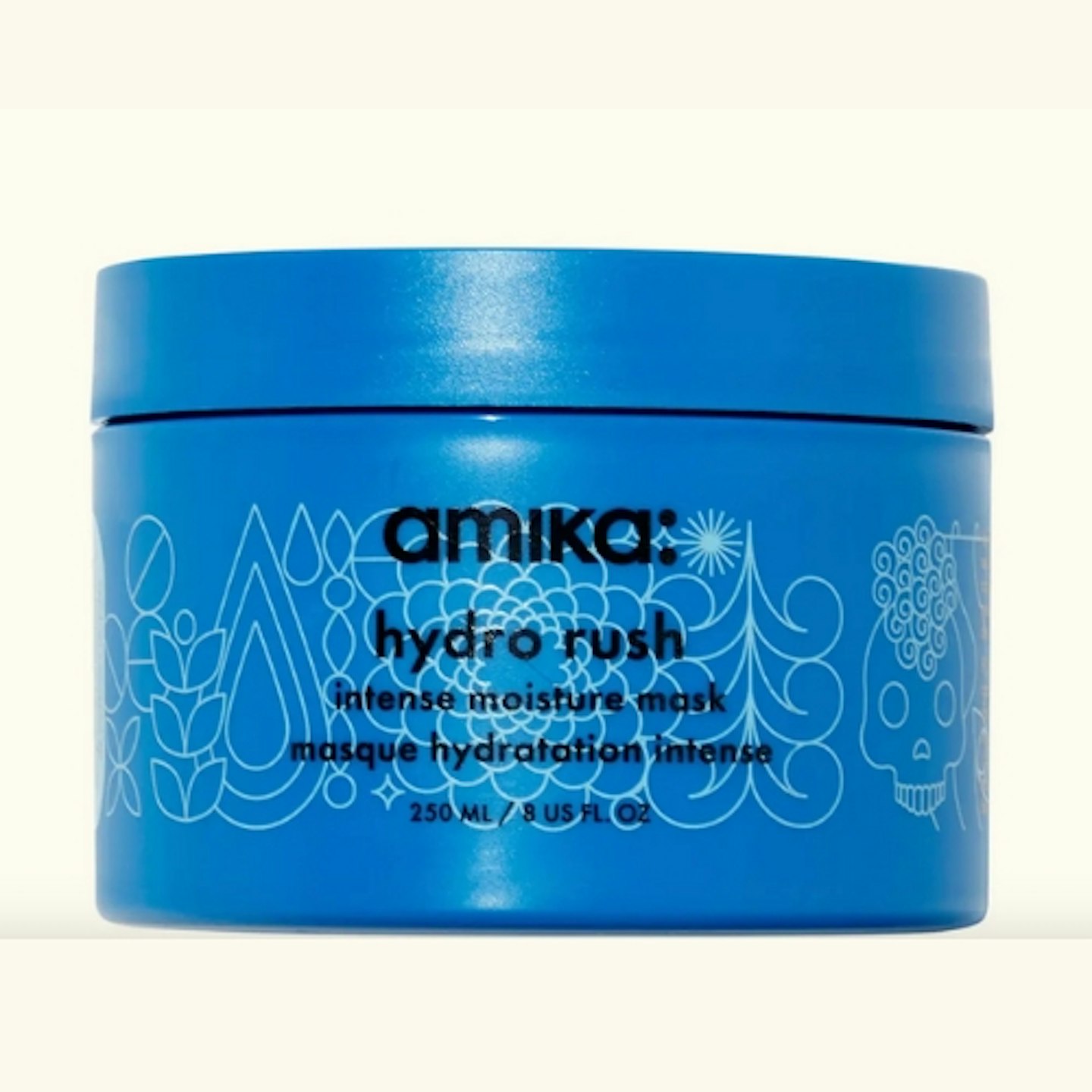 amika
Description
If your TikTok feed is non-stop videos of rosemary water recipes, I'm guessing you're on the
Pros
Intensely hydrates hair for 5 days
Detangles, hair is 5 times easier to comb
Silicone-free formula has a whipped, luscious texture
Cons
Can cause fine hair to be greasy after use - keep away from the scalp
Best hair mask to tackle frizz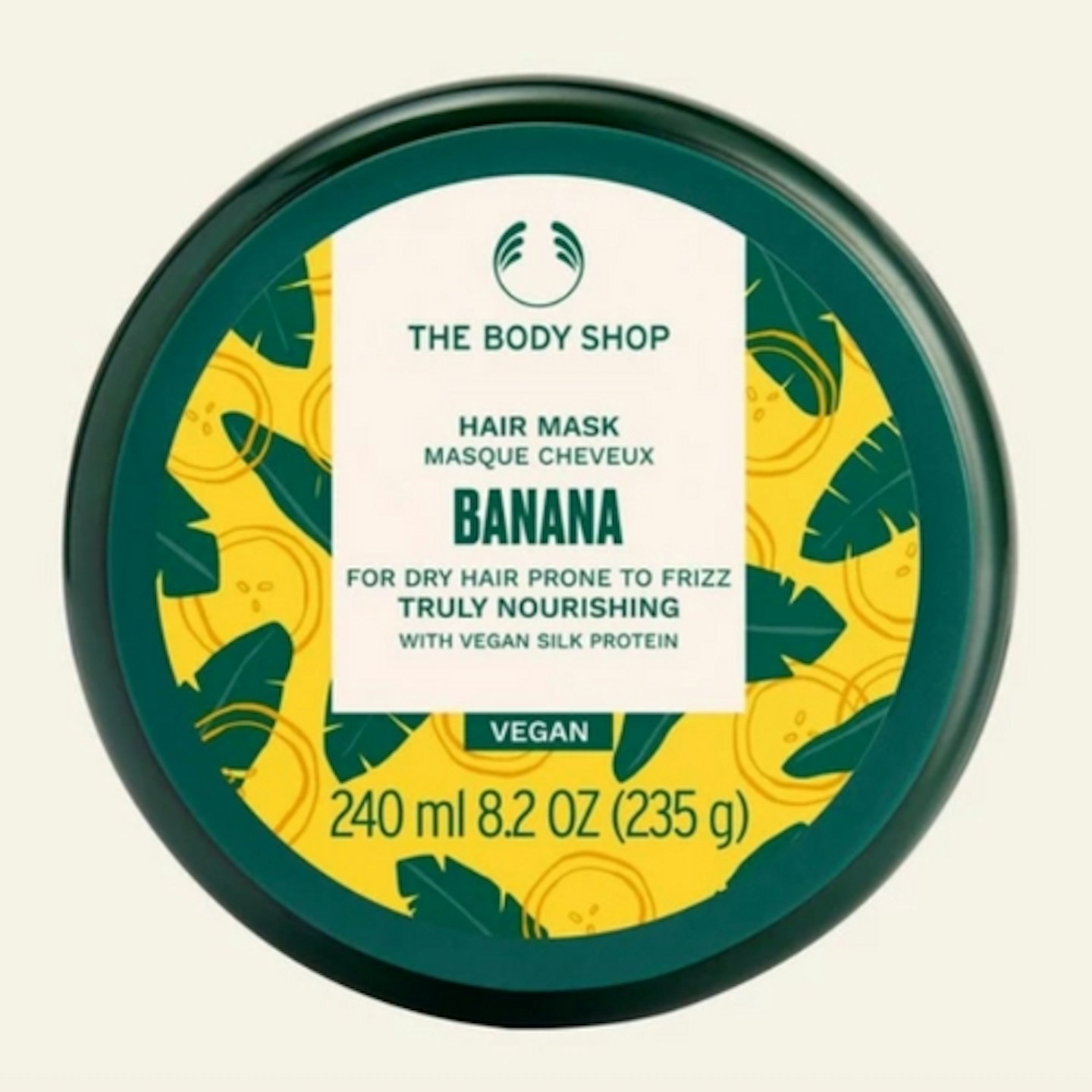 the body shop
Description
If you have happy memories of wandering around The Body Shop as a teen, testing out everything and
Pros
Treats dry, frizz-prone hair
Vegan silk protein replicates the chemical structure of natural silk without harming spiders
Uses Community Fair Trade shea butter from Ghana, Brazil nut oil from Peru
Cons
Works better waiting 10 minutes or longer
Best 5-in-1 hair mask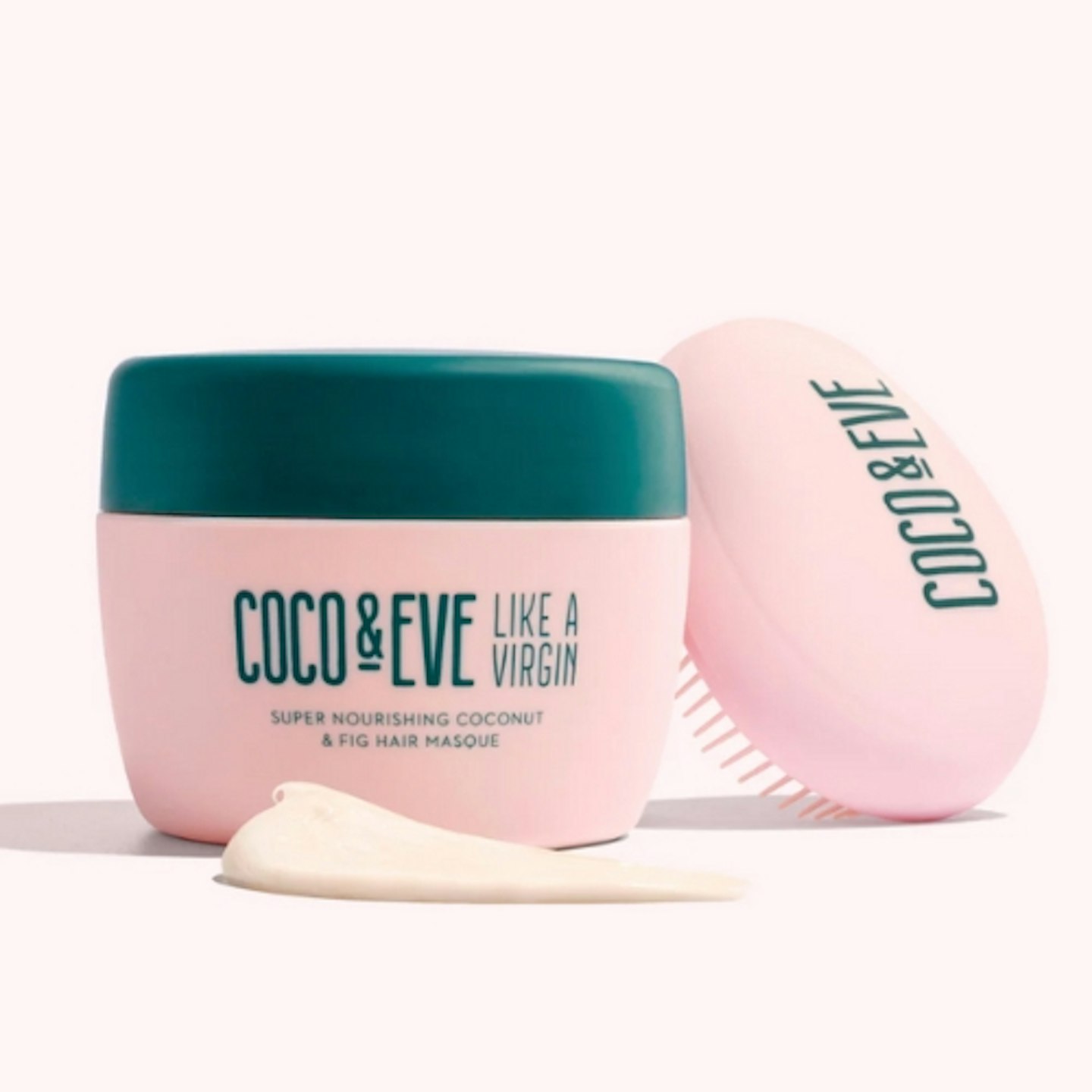 coco&eve
Description
Need a product to do five tasks in one, because you don't have time to sit around applying
Pros
Cult-favourite on the internet
Restores dry hair damaged by styling, colouring, sun, and pollution
Comes with a nifty detangler brush
Enriched with raw virgin coconut, fig, shea butter, linseed and argan oil
Cons
Bristles on detangler brush not suited to coarser hair types
Best hair mask for shiny hair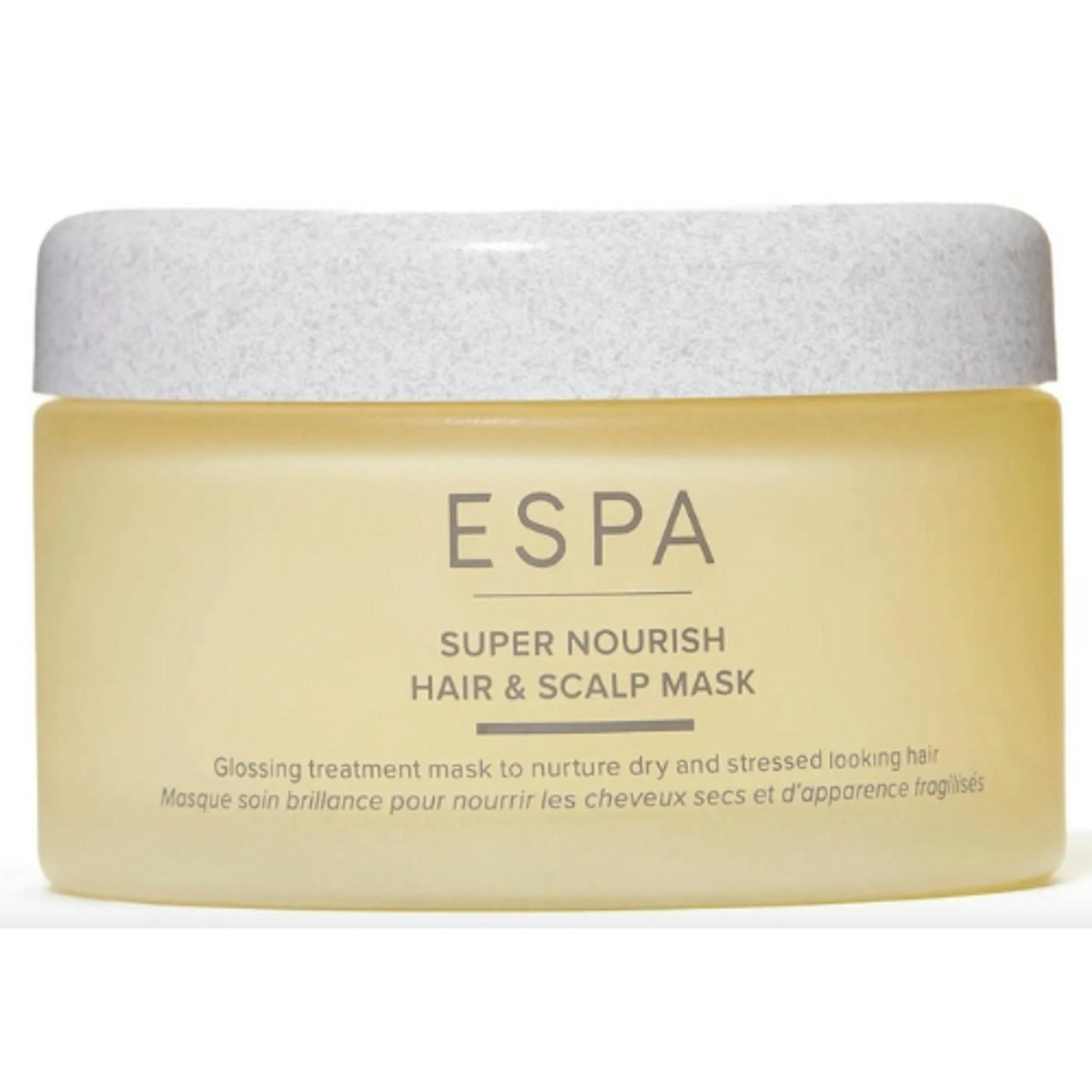 espa
Description
If your hair is duller than doing your taxes, then the ESPA Super Nourish Hair and Scalp Mask will
Pros
Perfect saviour for broken, dry, brittle, dull, and frizzy hair
Creates radiant, mirror-like shine with protein-rich quinoa
Smells sherbety and sweet, with notes of Mandarin, Geranium, and Juniper
Cons
Heavy formula
Can leave fine hair feeling a little weighted
FAQs
Where to apply your hair mask?
When applying, it is best to focus on your mid-lengths and ends only (meaning the middle and end parts of your hair, not the top of your head). If you have thicker, coarser locks, you can get away with applying it on the scalp (it may even help lift your curls) but if you have thinner locks, applying a thick treatment like this on your roots will only create weight and grease over the coming days. It'll save you product applying just on your ends, and that's where we often need the most nourishment anyway. Read our full how to use a hair mask guide for more information.
Which hair mask is good for hair growth?
Any that advertises itself as a nourishing treatment that prevents breakage is your answer to growth. After all, what's the point in trying to grow your hair if your current strands are falling out anyway? Fix the root of the problem, people (literally). Also, look out for ingredients such as Spirulina, which is an algae-based plant that promotes hair growth (this is included in products such as the Christophe Robin Purifying Mask). As well as this, if you're looking to get thicker hair, as well as longer hair, read our how to get thicker hair guide here.
Can hair masks help damaged hair?
Absolutely. Combining one alongside a targeted shampoo and conditioner can revitalise your mane in a matter of weeks. Look out for ingredients with fatty acids, such as natural butters and oils (e.g. the Sol de Janeiro Triple Brazilian Butter Hair Repair Treatment), as well as products that are created as bond-builders, such as Olaplex No.8. You can even experiment with DIY hair masks using real fruits and oils for a nourishing boost.
Is a hair mask the same as conditioners?
Eloquently described by Coco & Eve, "a hair mask is like a conditioner on steroids". The difference between a conditioner and a hair mask is actually quite stark, so you can't just leave a conditioner on to set like a mask, because they work very differently. "A mask is designed to tackle concerns from the inside out for long-lasting improvements. Conditioner, on the other hand, has larger molecules, so it works a little more superficially – at the hair cuticle layer. Conditioners provide an instant hit of hydration and improvement in the way hair looks and feels. Masks are less about a fast fix, and more about cumulative results."
Can a hair mask be used as a leave-in conditioner?
Unless you have coarse curls, or afro hair, or the product has been specifically noted as working as a leave-in (such as the Garnier Ultimate Food masks), it's best to wash out your hair mask. If you have thinner tresses, masks can leave a waxy film that attracts dirt to the surface of your scalp. However, if you have thicker hair, it can actually help keep your curls hydrated without creating grease. It's all about what works for your hair type.
Ruby Barry is a Product Writer for heat, specialising in fashion and beauty. The team has nicknamed her "dupe queen", as there's not a product in the world she can't find a cheaper alternative for.