Brooklyn Beckham's fiancé Nicola Peltz has taken to Instagram to unveil an unusual gift she got for David and Victoria's eldest son.
The 26-year-old actress rather bizarrely revealed she'd had their teeth turned into matching gold necklaces, much to the delight of her husband-to-be.
Whatever floats your boat, we guess.
Nicola shared a close-up snap of the two teeth hanging on matching gold chains and wrote, "I got our wisdom teeth made into necklaces @BrooklynBeckham you're my best friend."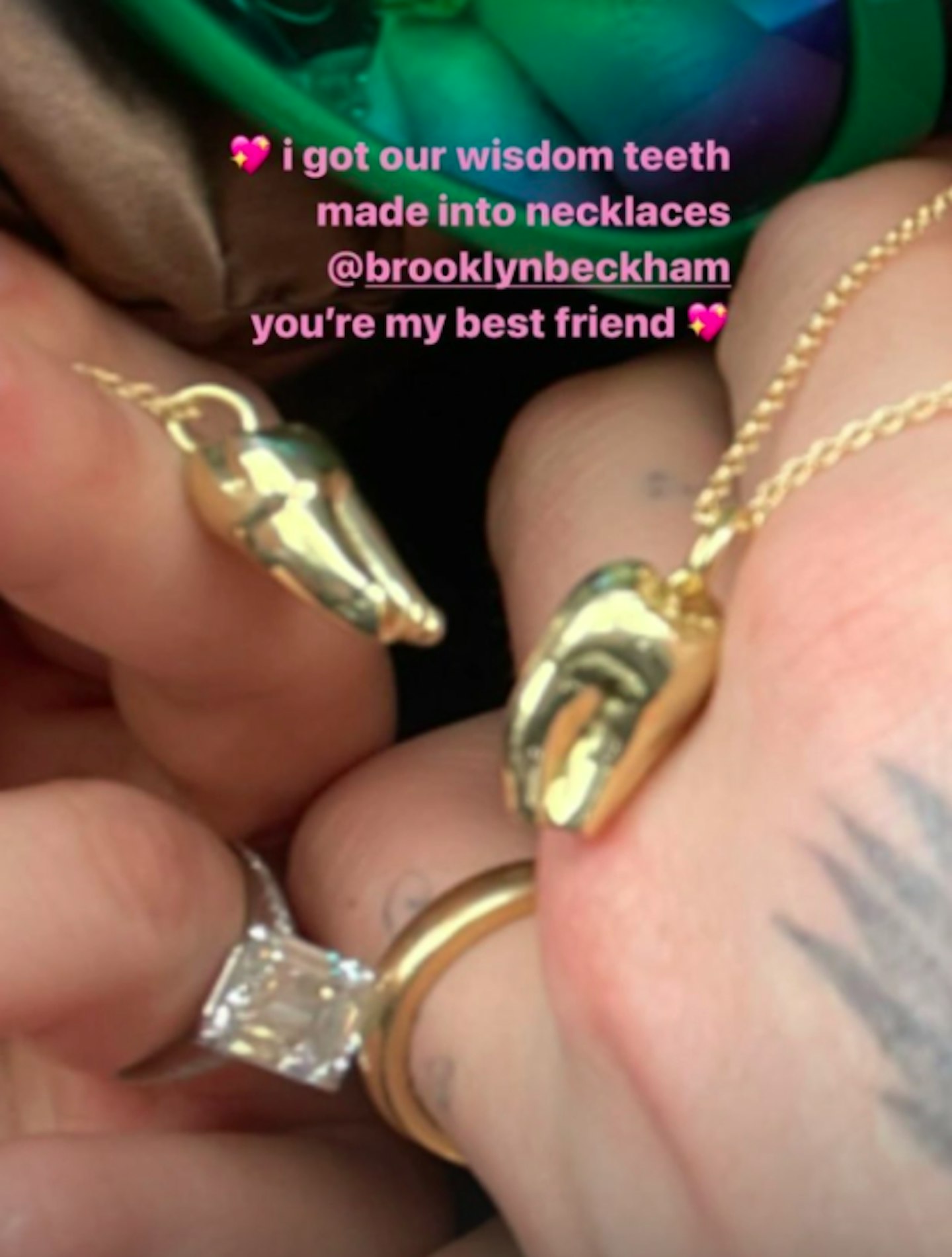 Brooklyn reposted the picture to his own story and added, "Words can't describe how much I love you @NicolaAnnePeltz.
"I am the luckiest person on this planet xx I will love you forever and ever."
CHECK OUT Victoria and David Beckham's relationship from the start
Relationship Timeline: Victoria And David Beckham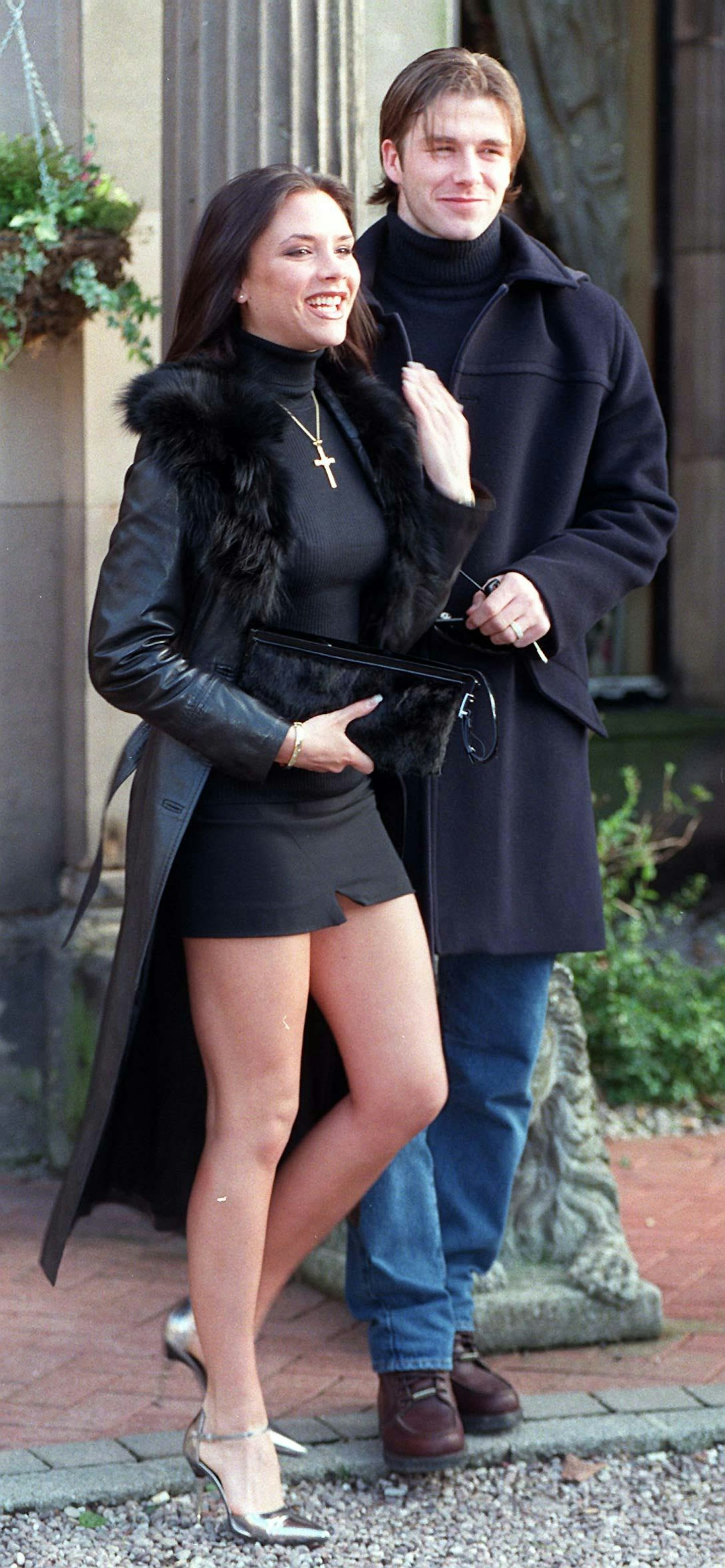 1 of 29
1998
The happy couple moments after their wedding announcement.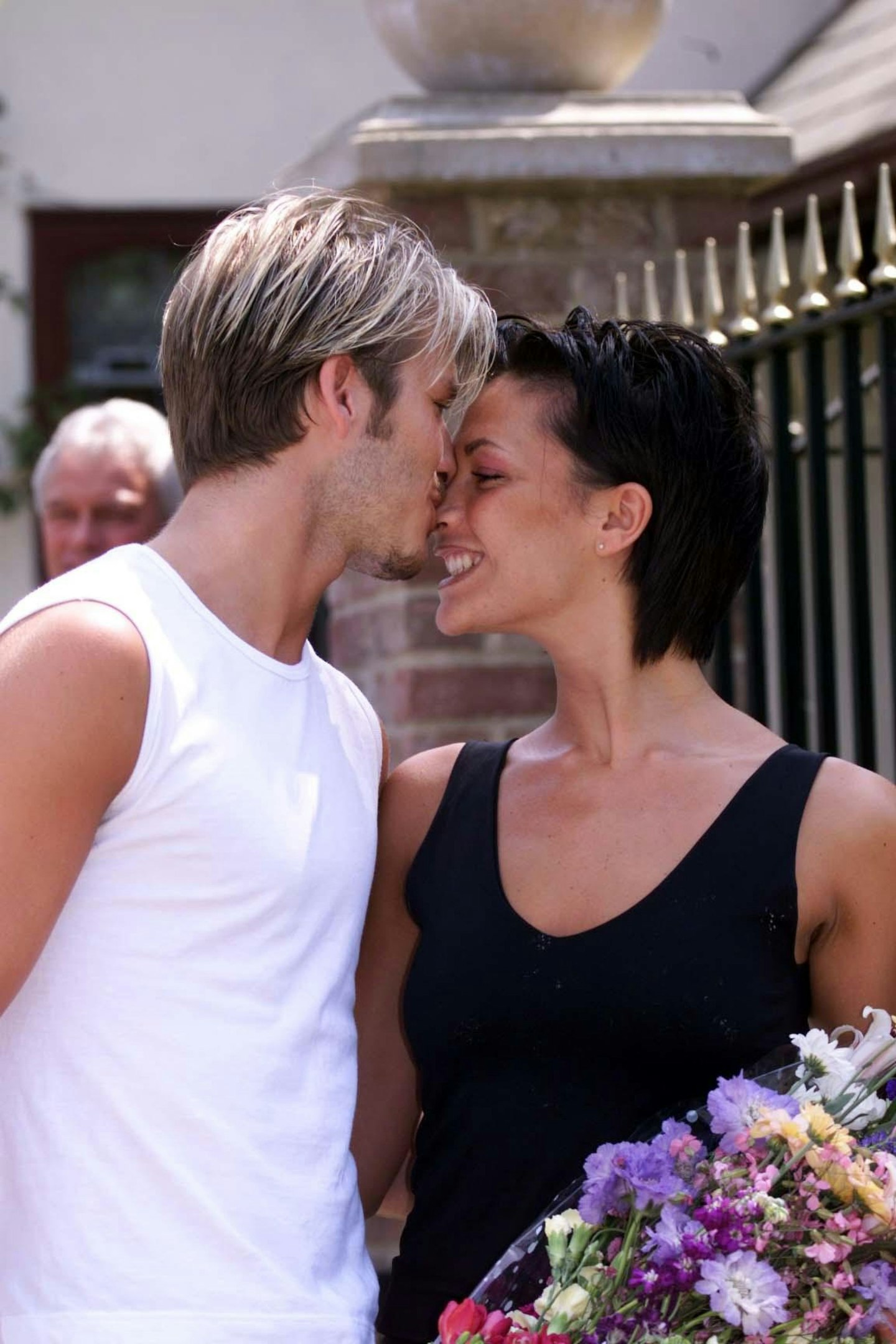 2 of 29
1999
David and Victoria share a moment before flying to Ireland to get married.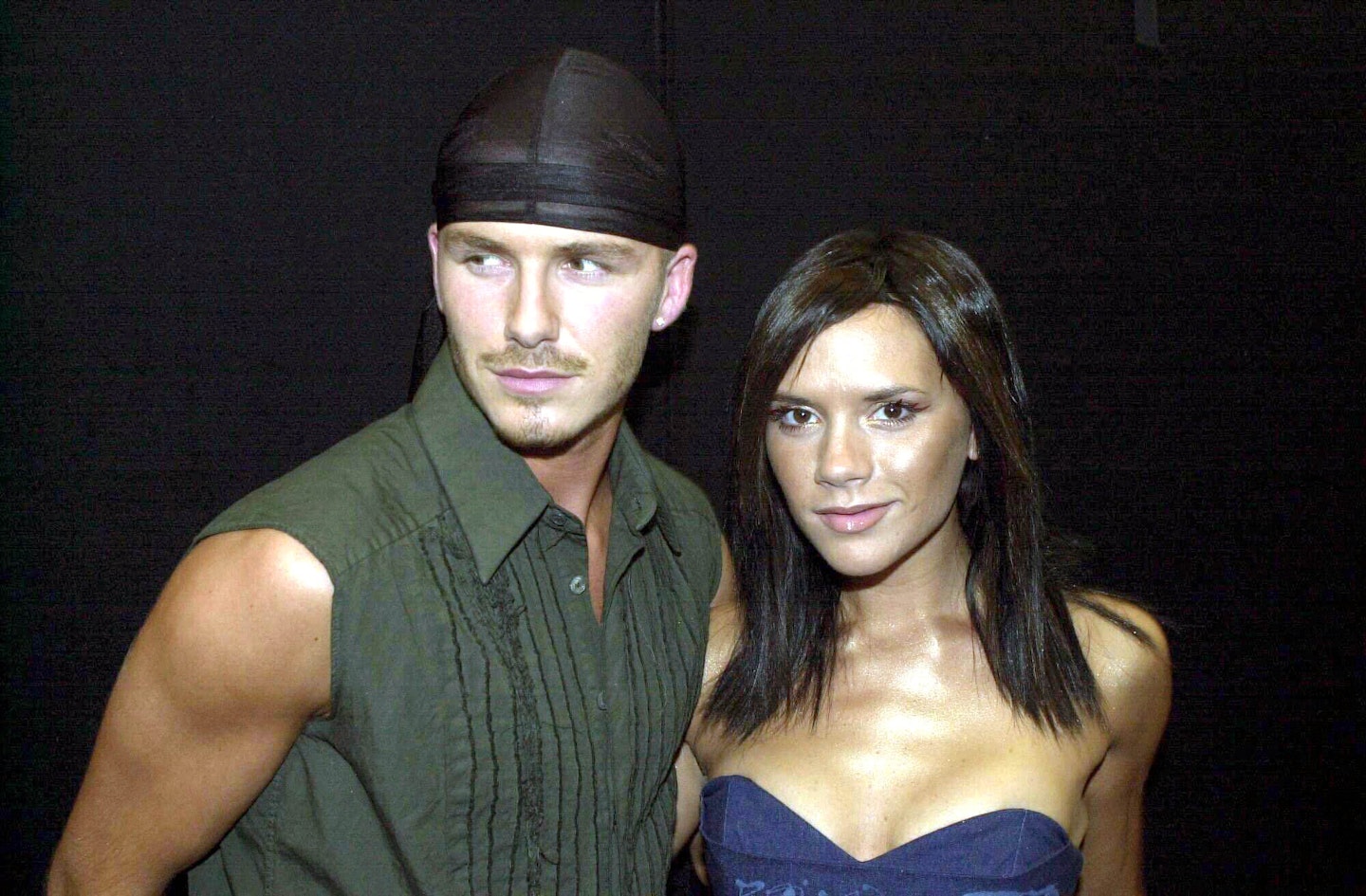 3 of 29
2000
See here, the infamous durag David chose to wear to meet Prince Charles.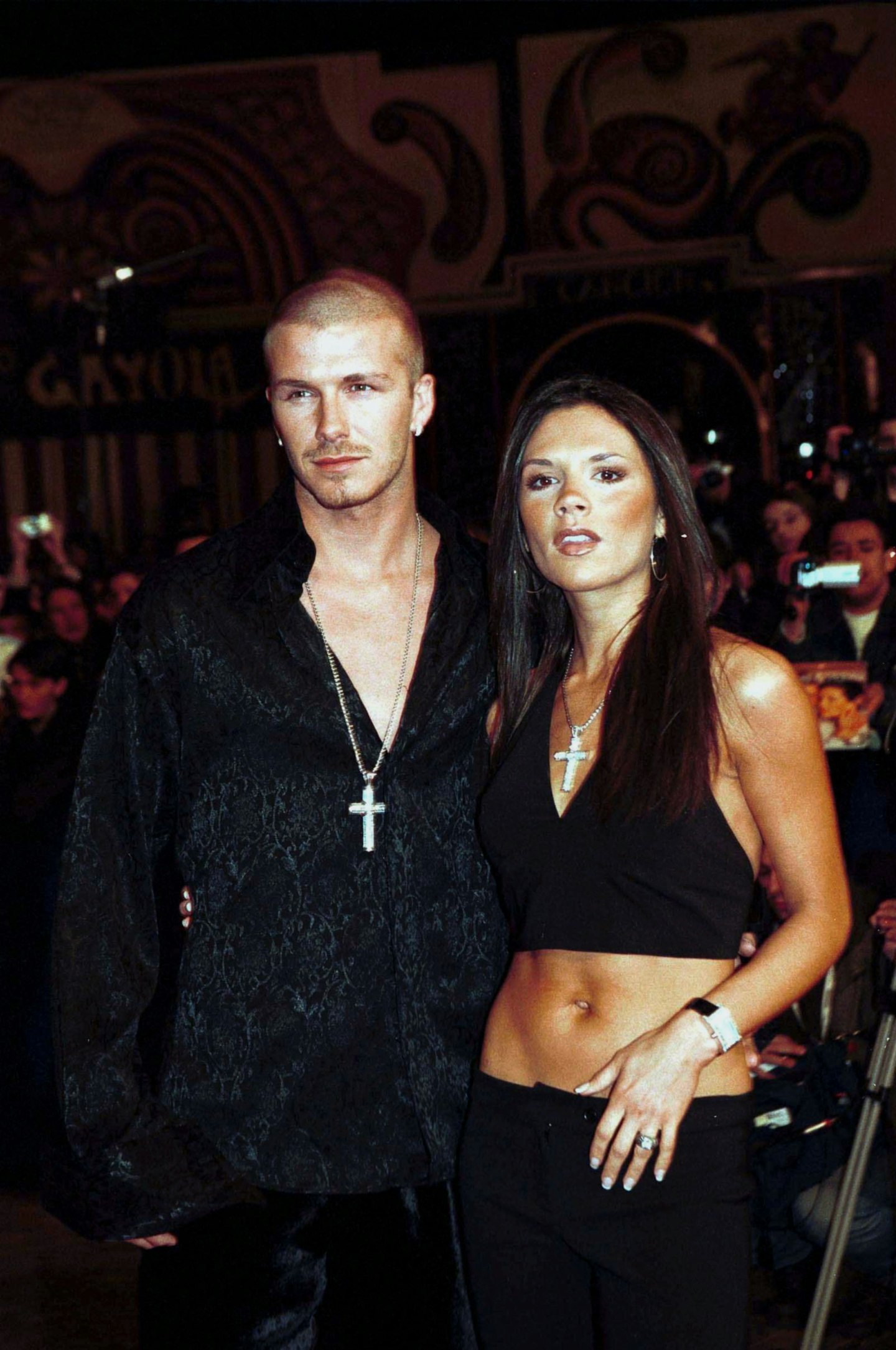 4 of 29
2001
The Beckhams always did couple dressing well, right down to the matching chunky cross chains they wore to the NRJ music awards.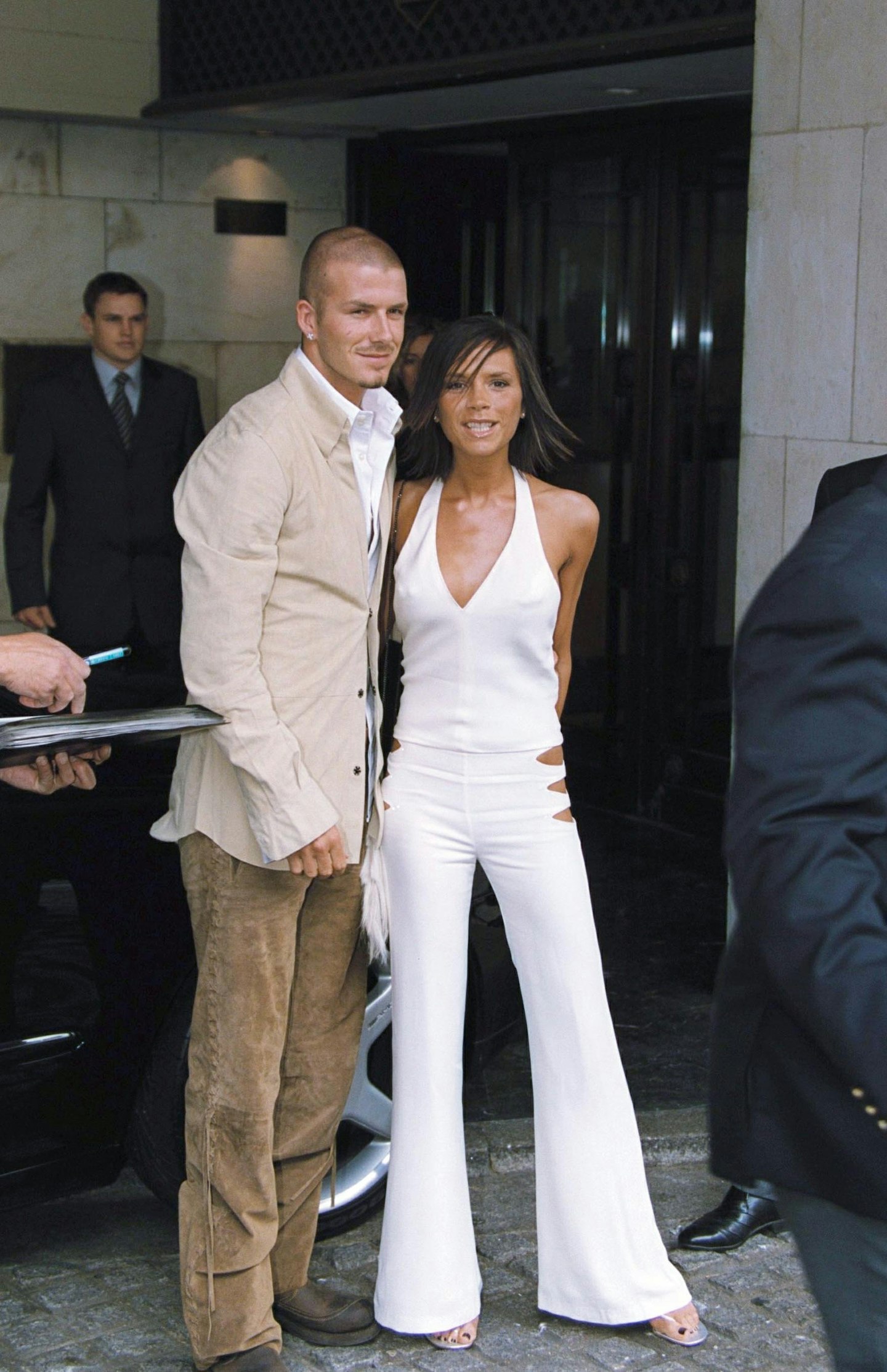 5 of 29
2001
Spotted at the 2001 Silver Clef Awards.
6 of 29
2002
Another memorable style moment when the Beckhams attended David Furnish's 40th birthday at Jewel bar in London.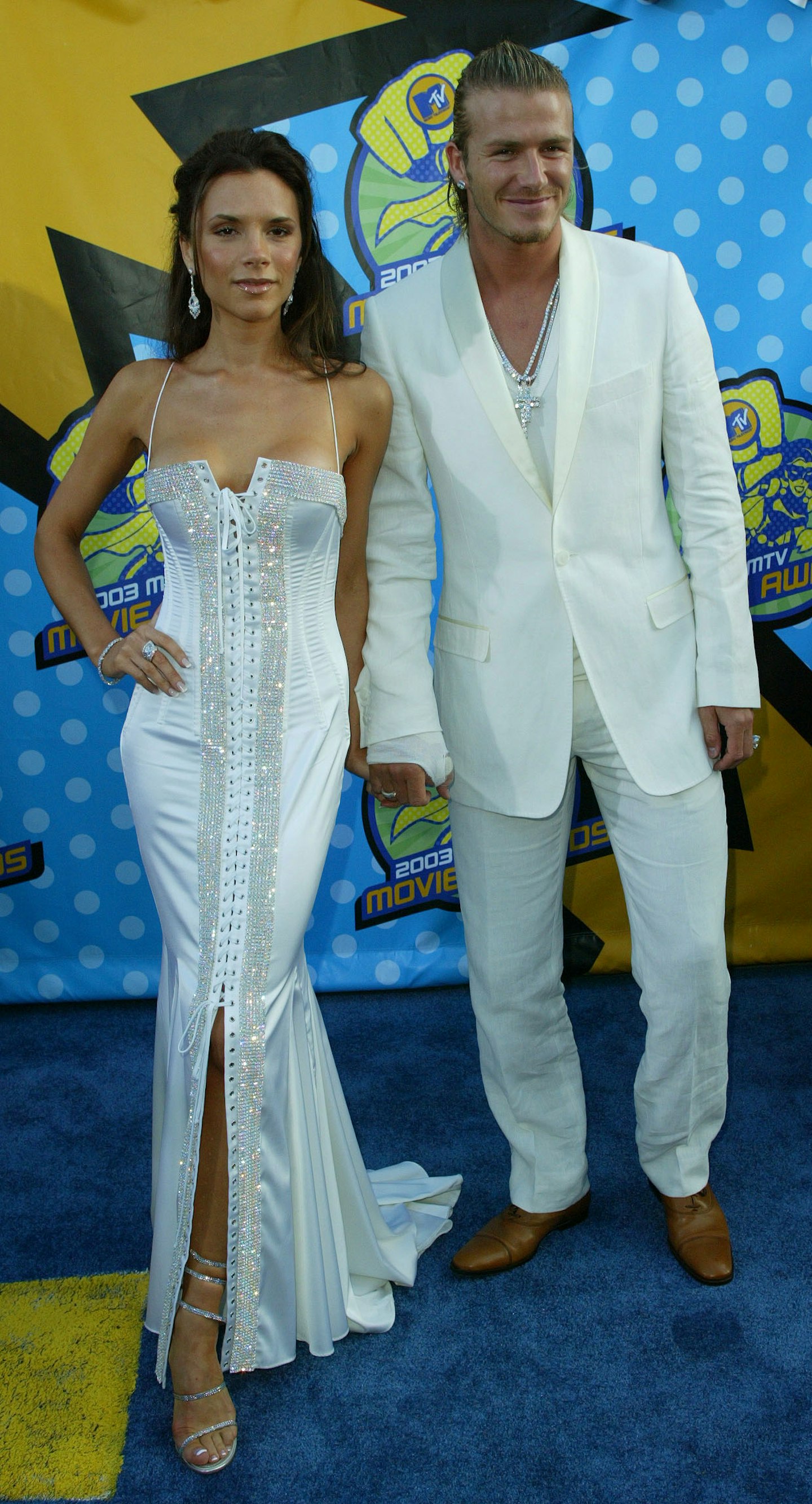 7 of 29
2003
The MTV music awards was a bejeweled highlight for the pair.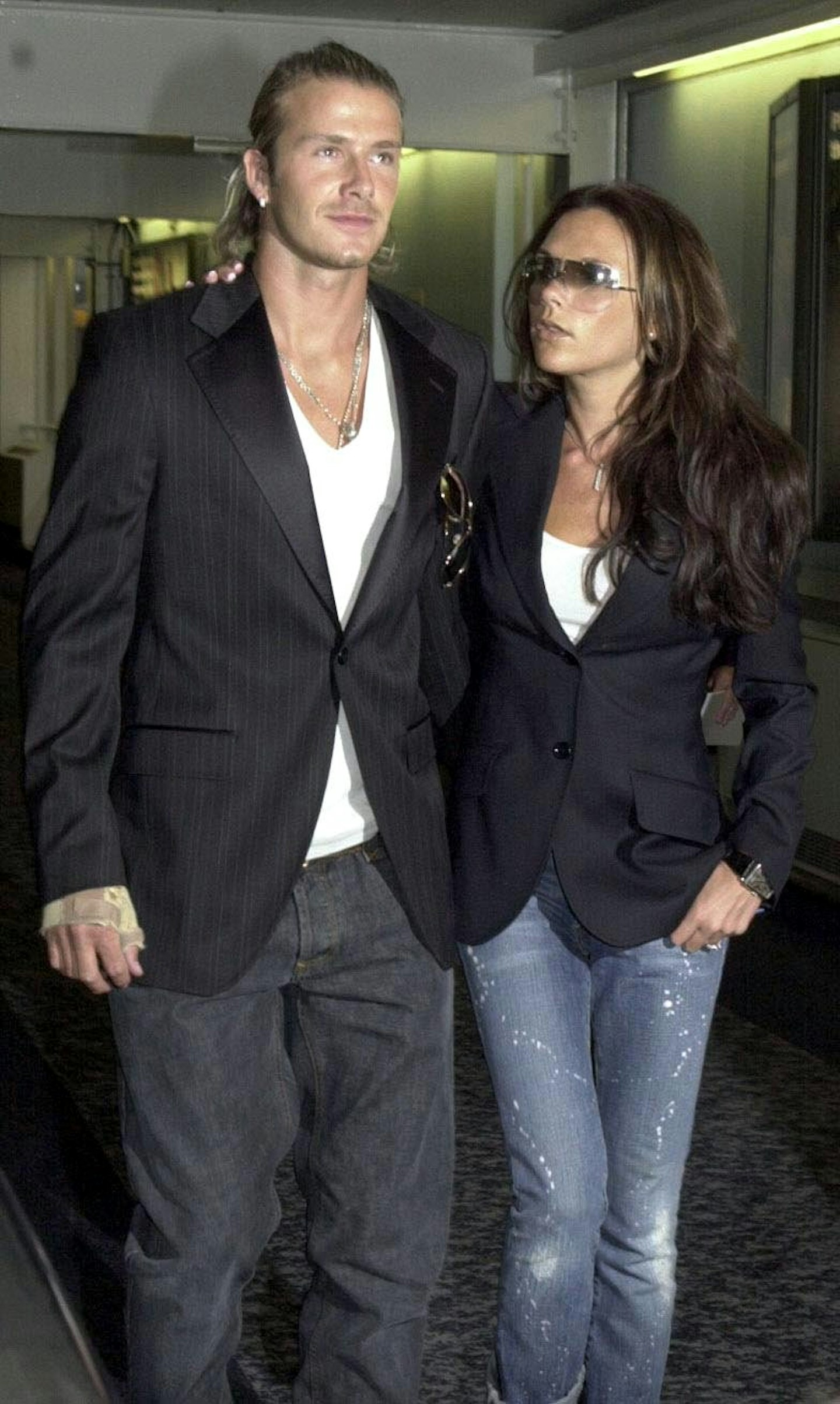 8 of 29
2003
And this is why the 'black blazer and a pair of jeans' look was such a thing...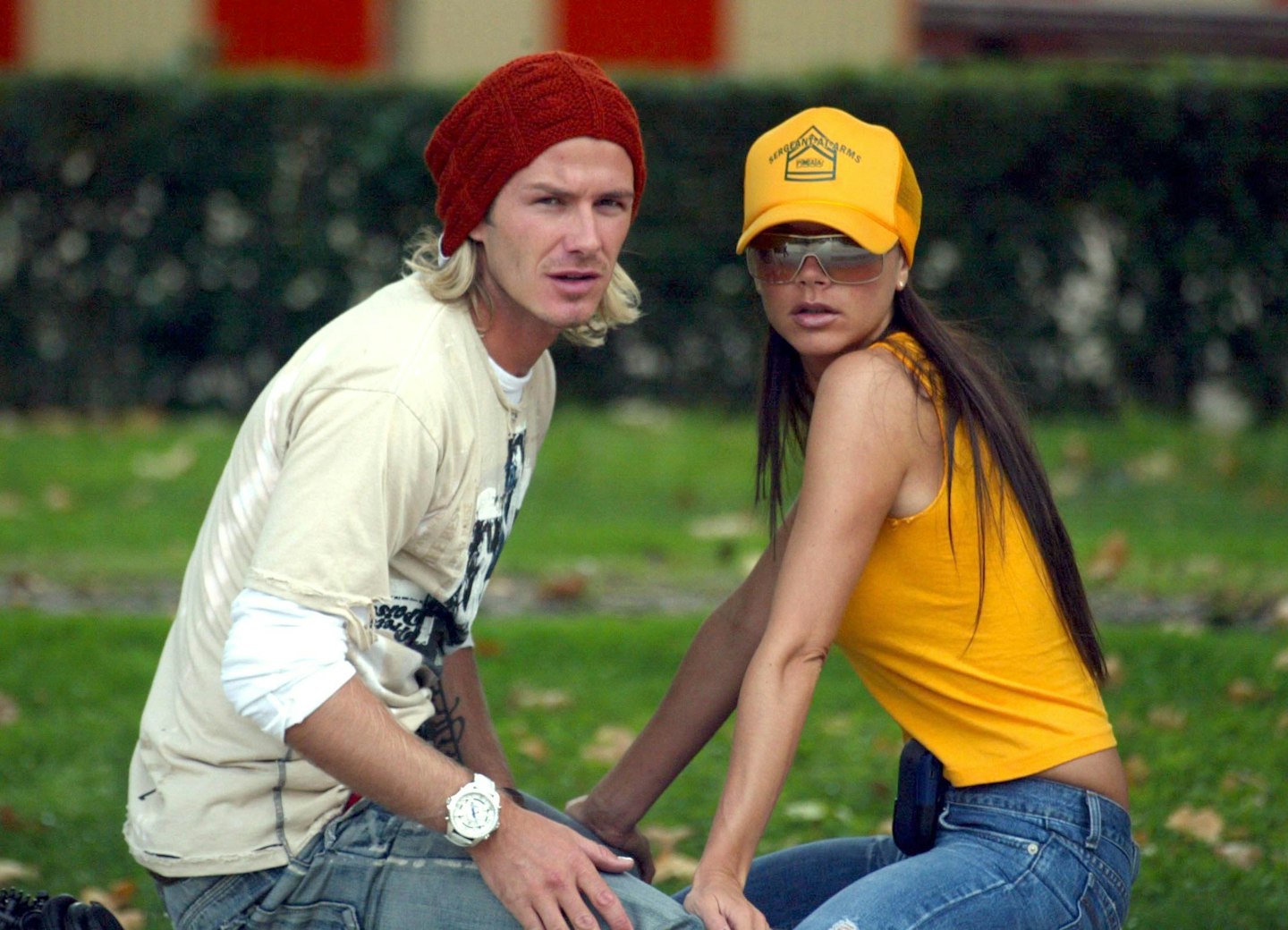 9 of 29
2003
Remember when the Beckhams moved to Spain? It was the early development of David's affection for beanies.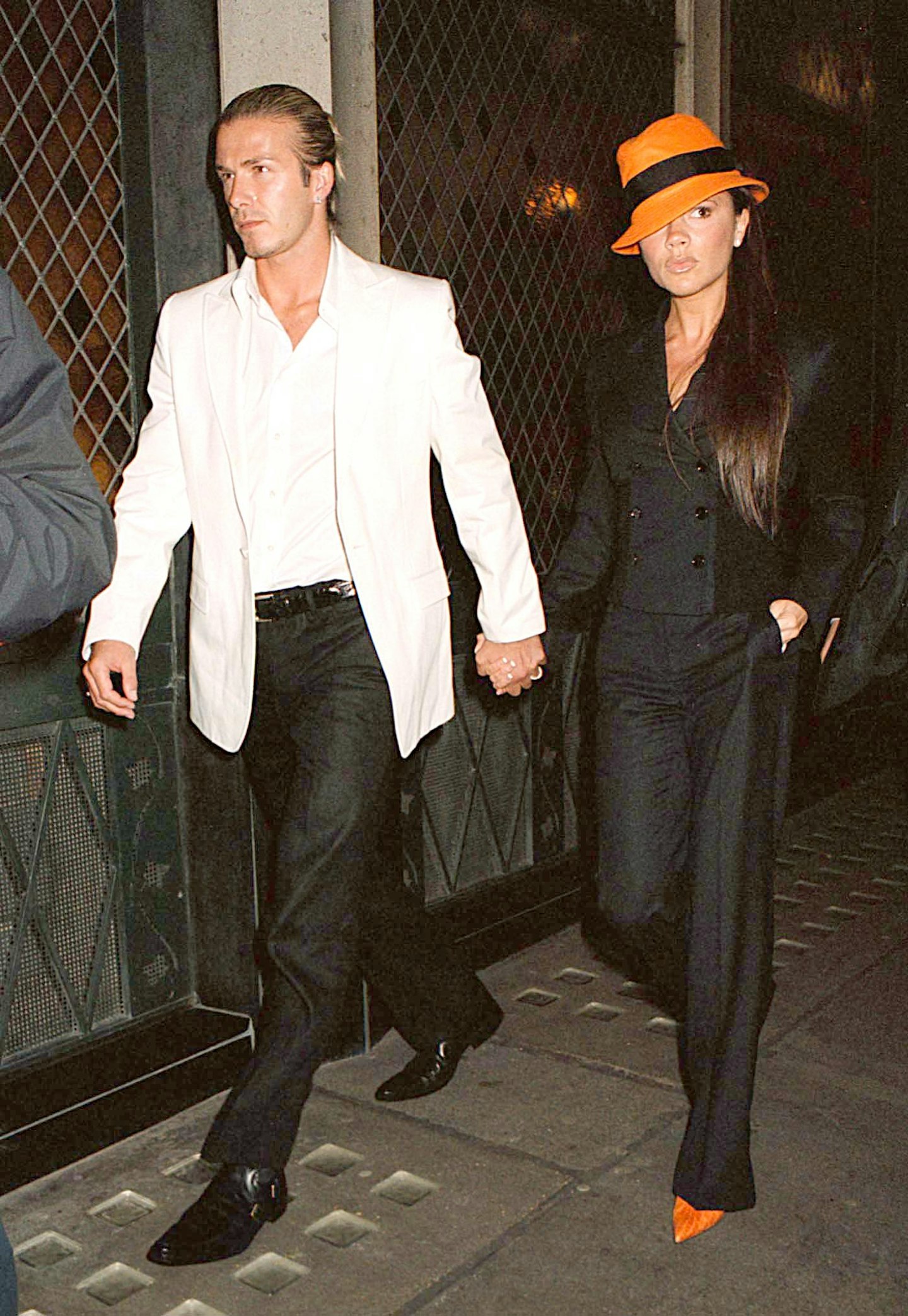 10 of 29
2003
Victoria and David had dinner at the Ivy in London .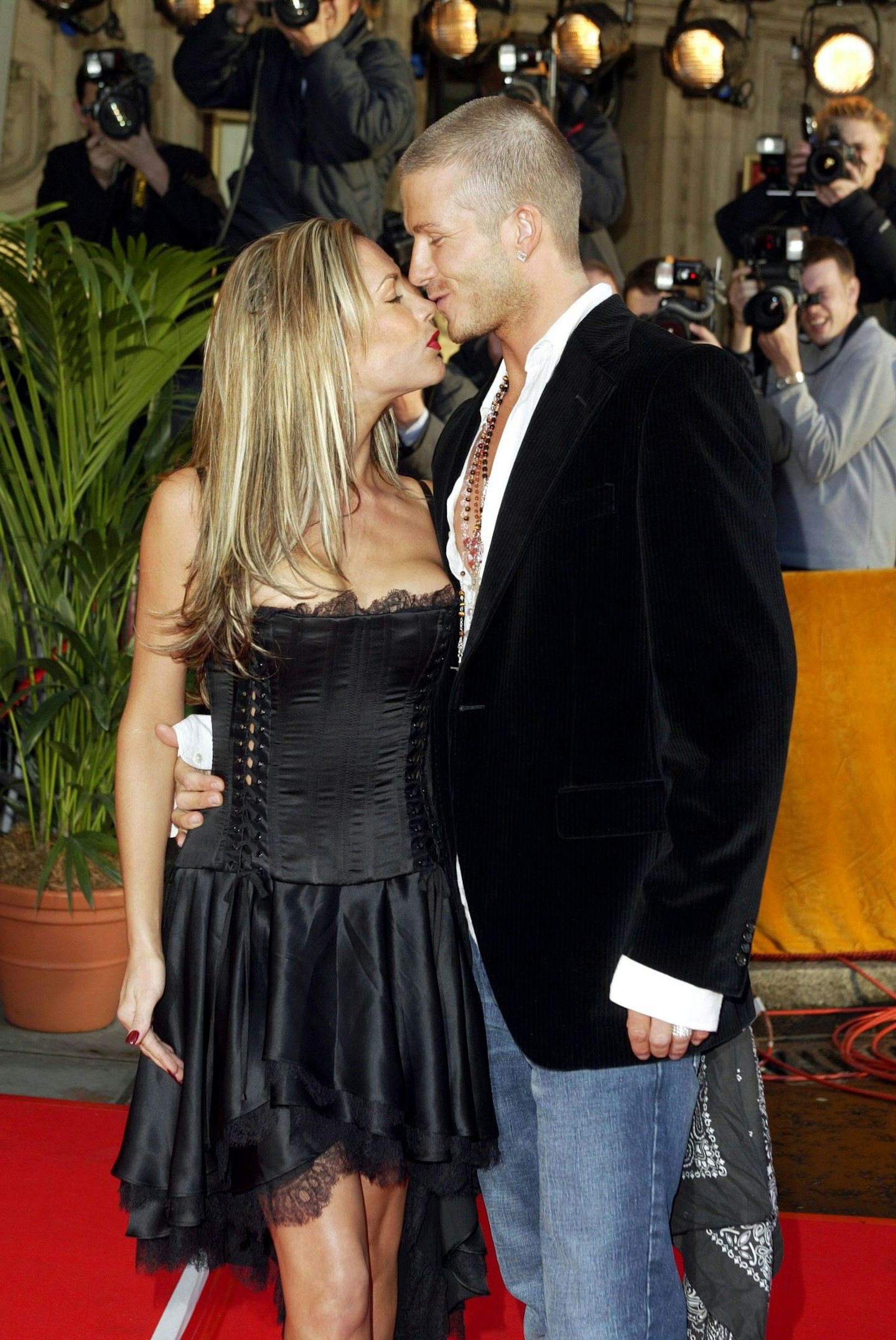 11 of 29
2004
At the 19 Management's 19th birthday party David and Victoria shared a sweet moment on the red carpet.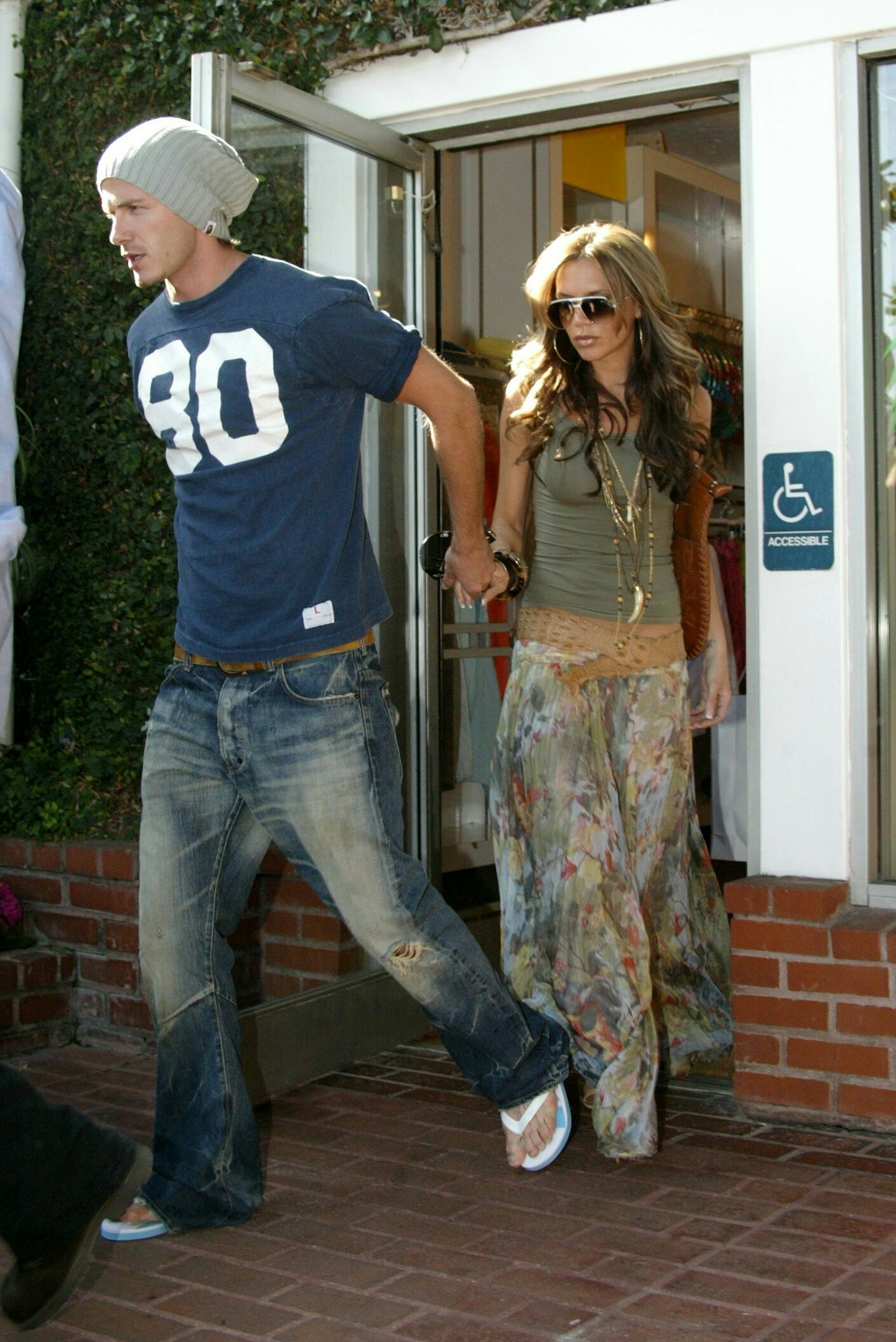 12 of 29
2005
The beanie returned in L.A. As did Victoria's fleeting appreciation for bohemian-inspired styling.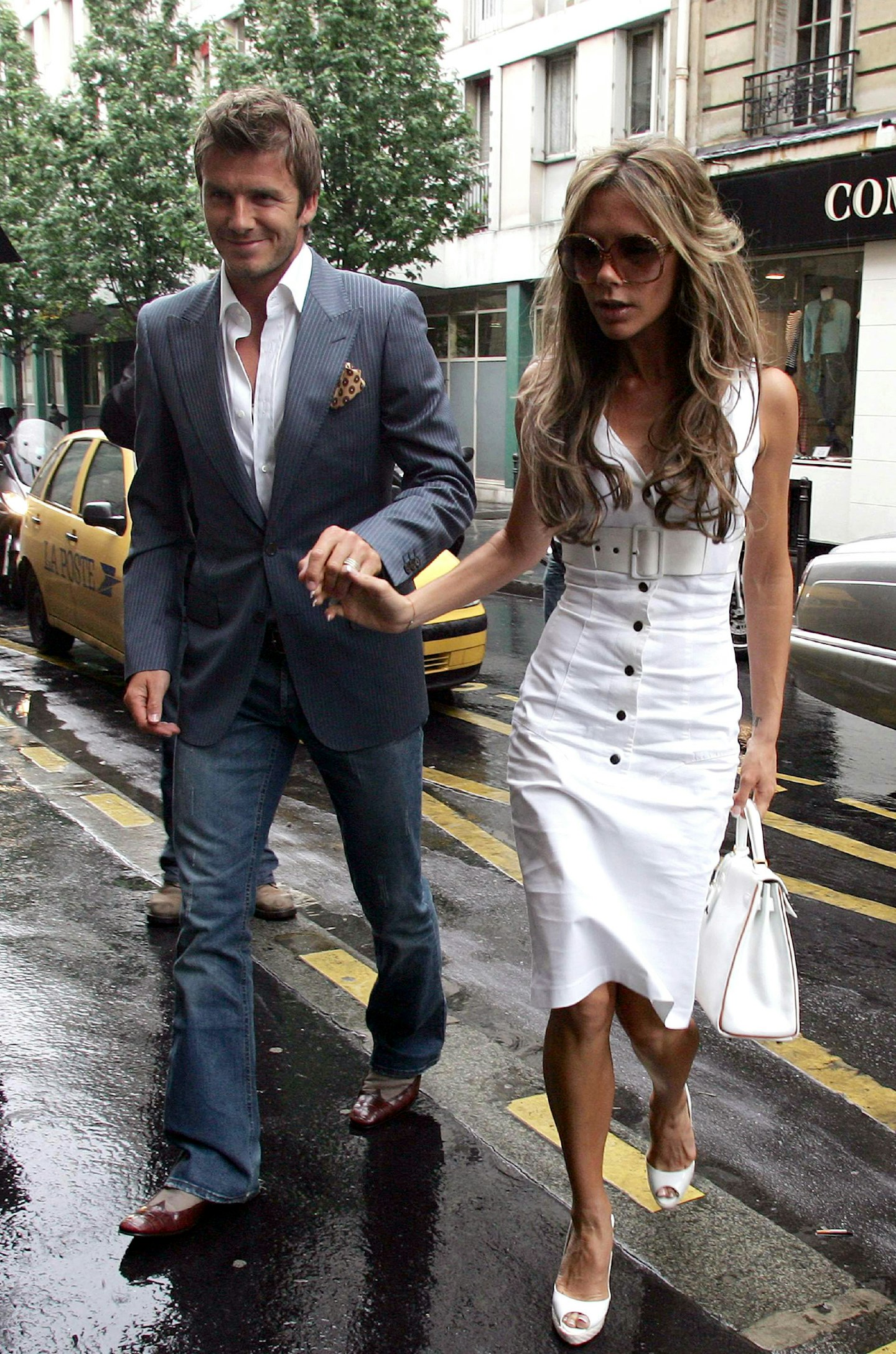 13 of 29
2006
The Beckhams were pictured on a shopping trip in Paris.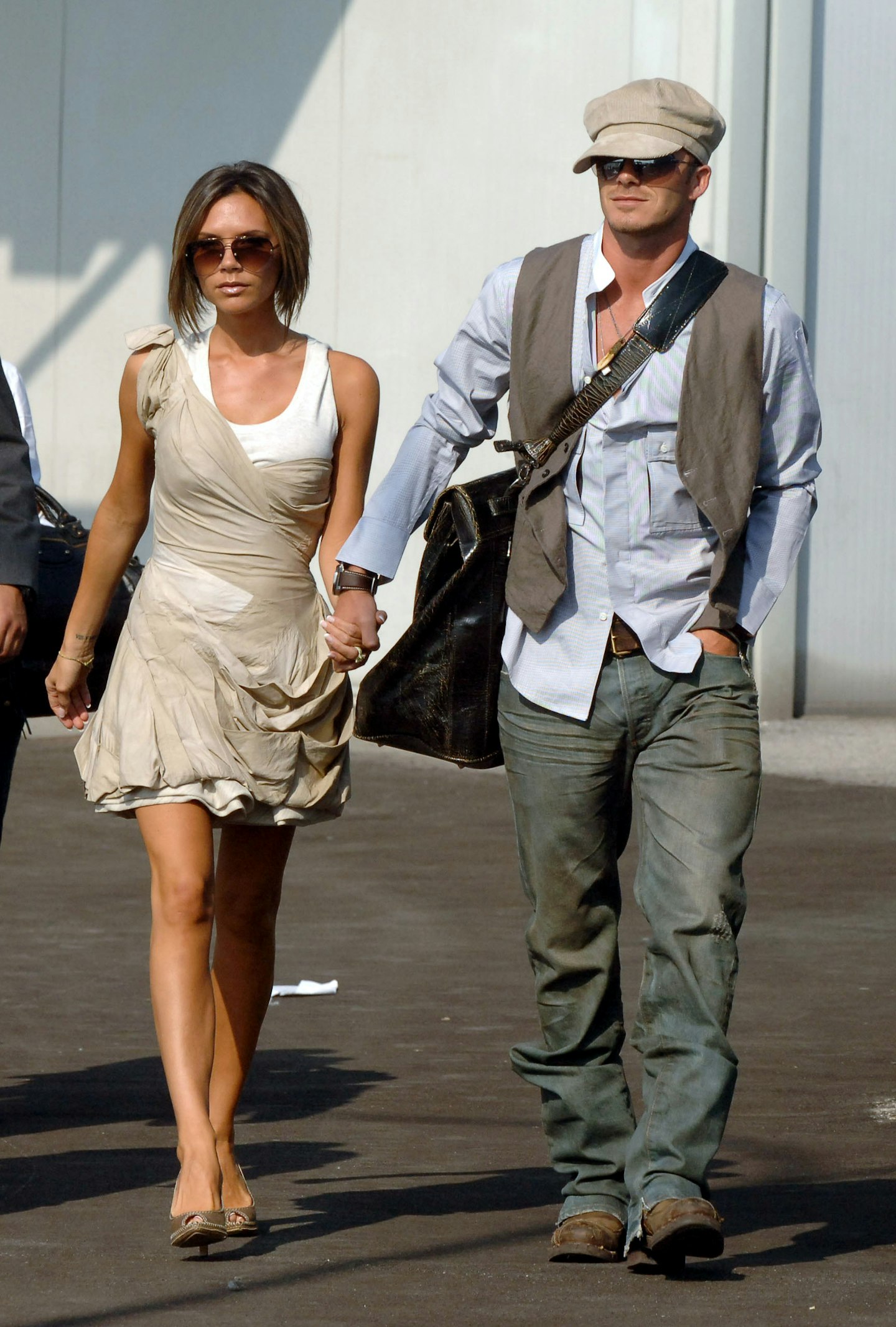 14 of 29
2006
Another memorable style moment for the Beckhams as they arrived in Venice.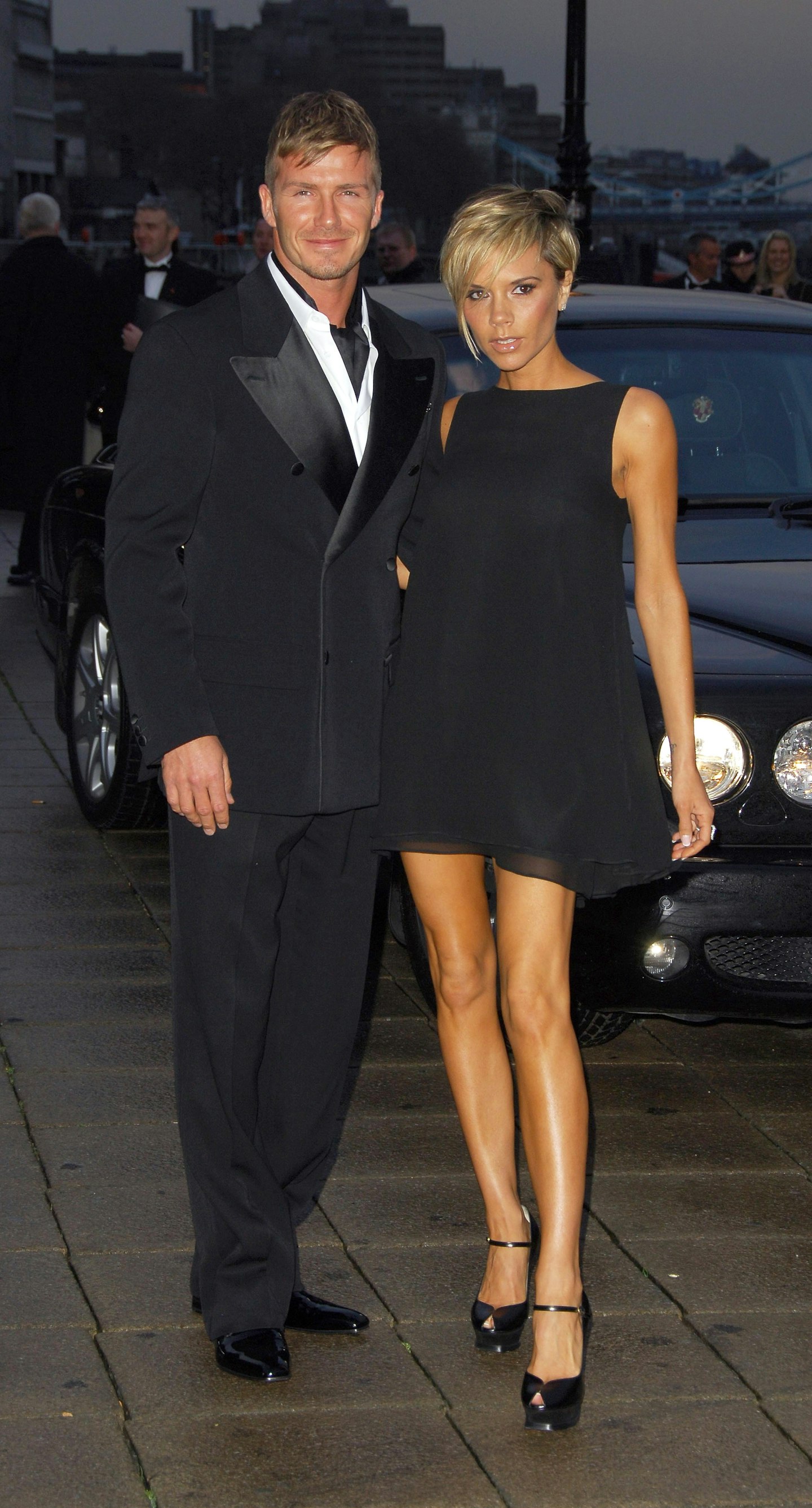 15 of 29
2007
If anyone were to resurrect the nickname 'Posh and Becks', this image of the pair at the Sport Industry awards is probably one of the ones that comes to mind.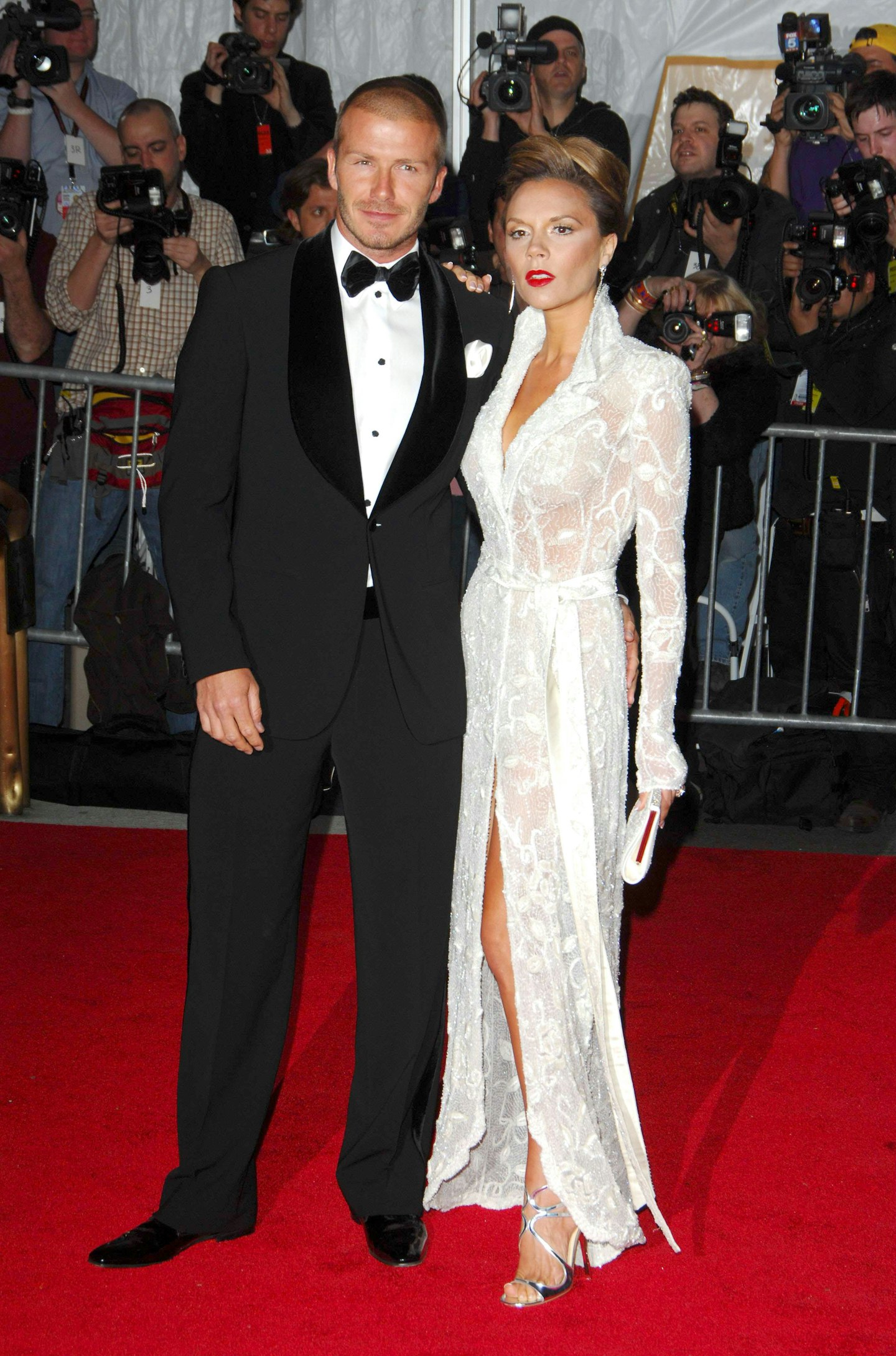 16 of 29
2008
David and Victoria hit the red carpet at the superhero-themed Met Gala.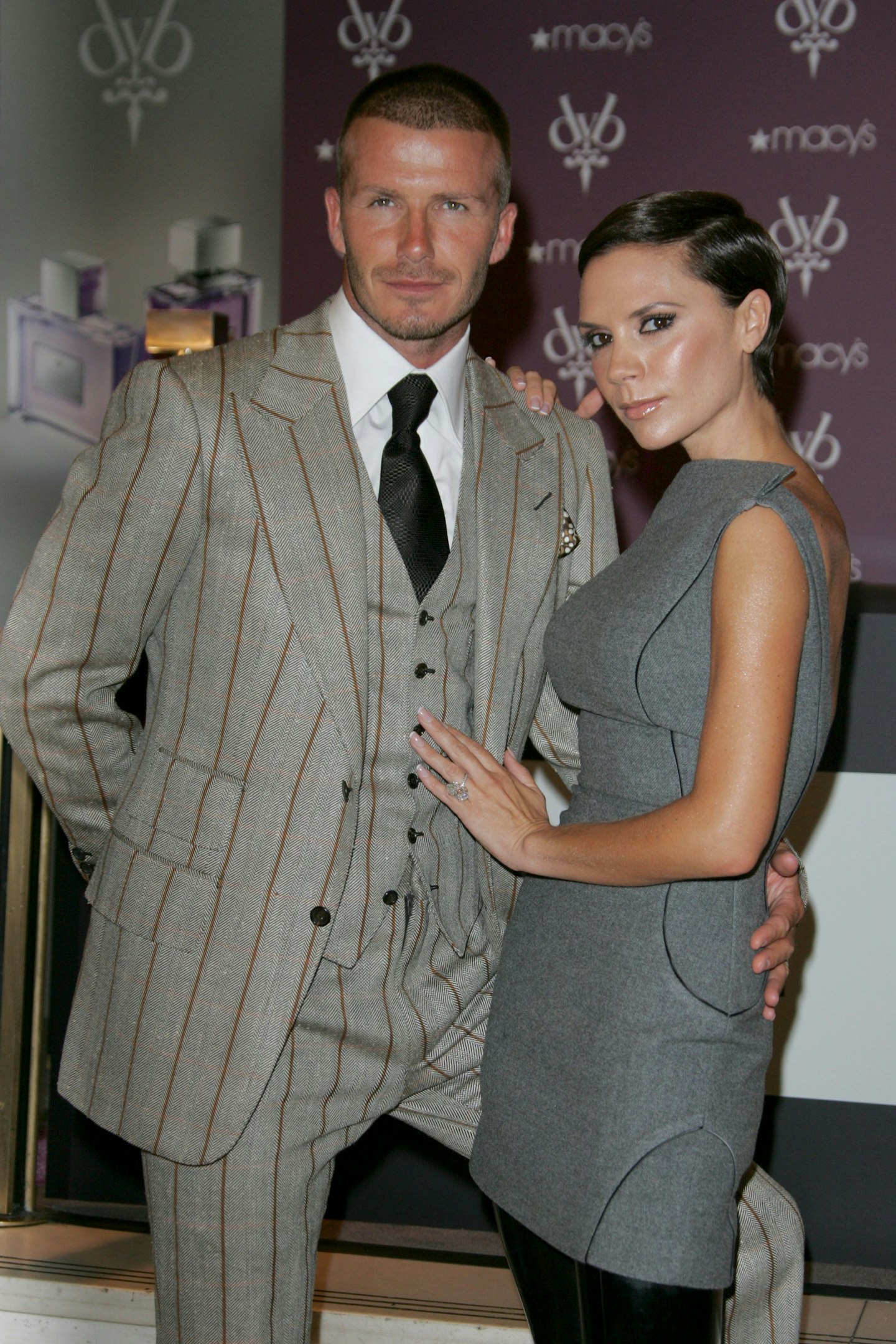 17 of 29
2008
A formal look for the New York launch of the couple's his and hers perfume, 'Signature.'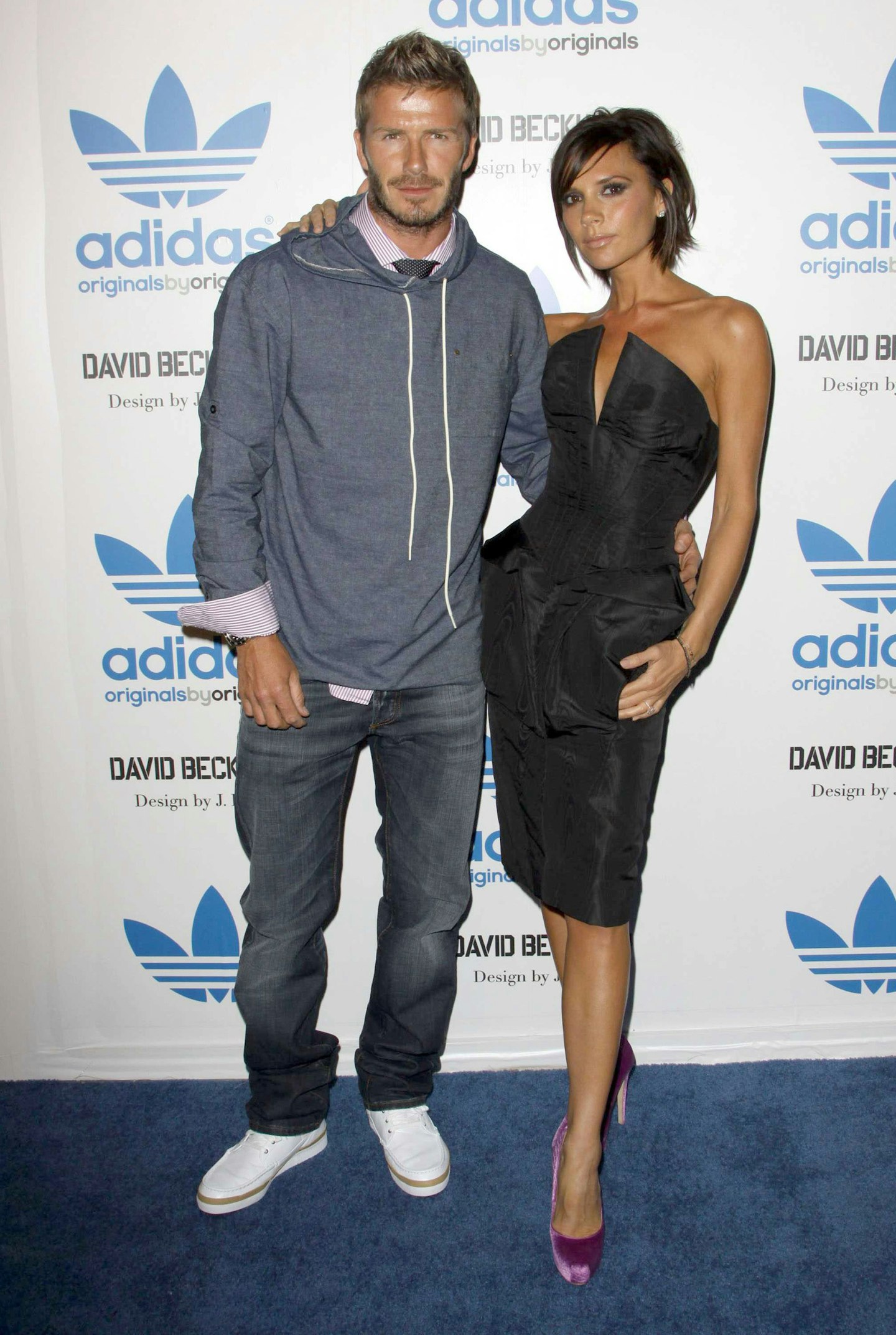 18 of 29
2009
The couple launched a collaboration with Adidas, one of their first fashion partnerships.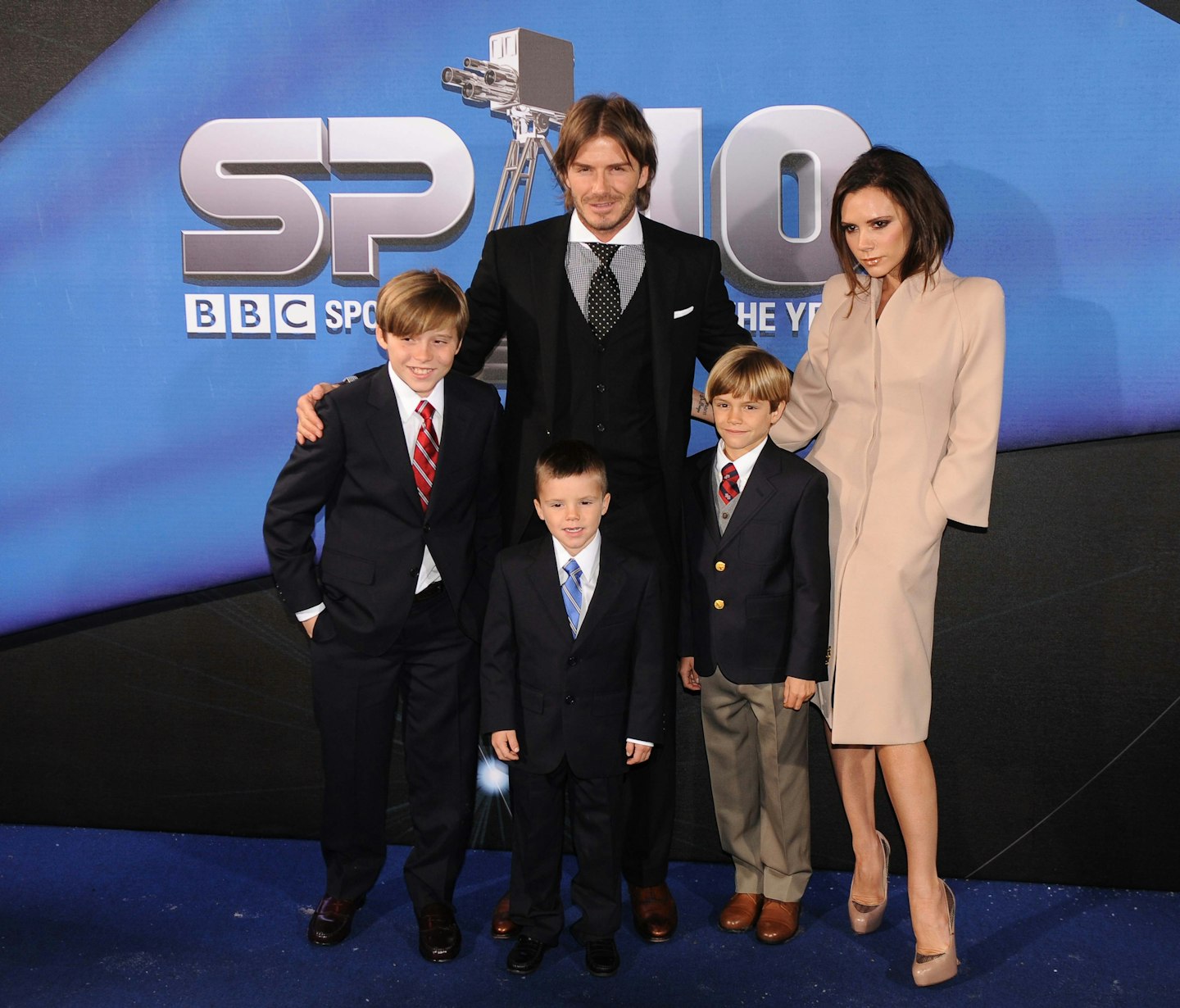 19 of 29
2010
David, Victoria, Brooklyn, Romeo and Cruz scrubbed up for the BBC's Sports Personality of the Year awards.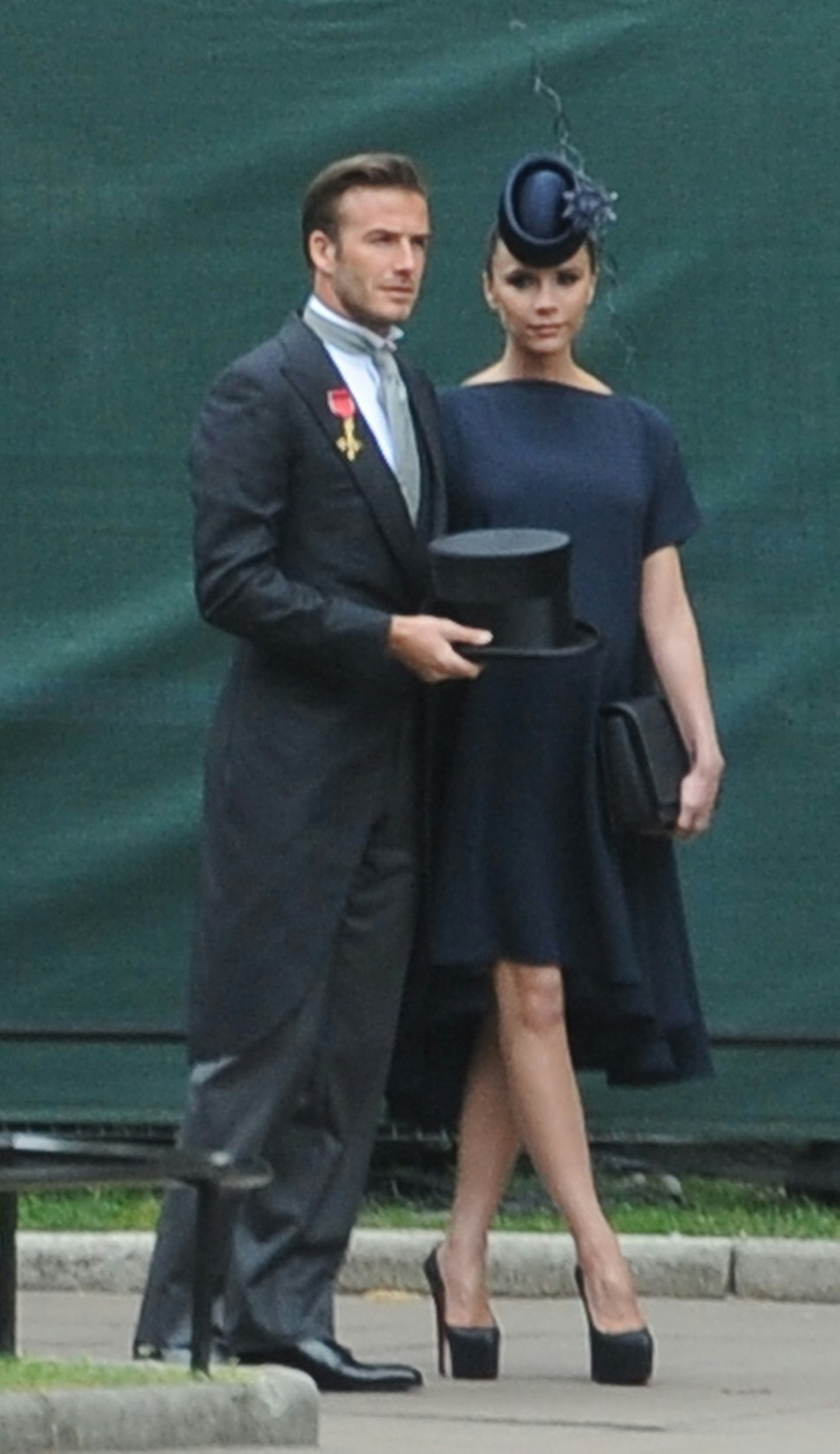 20 of 29
2011
The couple were invited to the royal wedding of Prince William and Kate Middleton.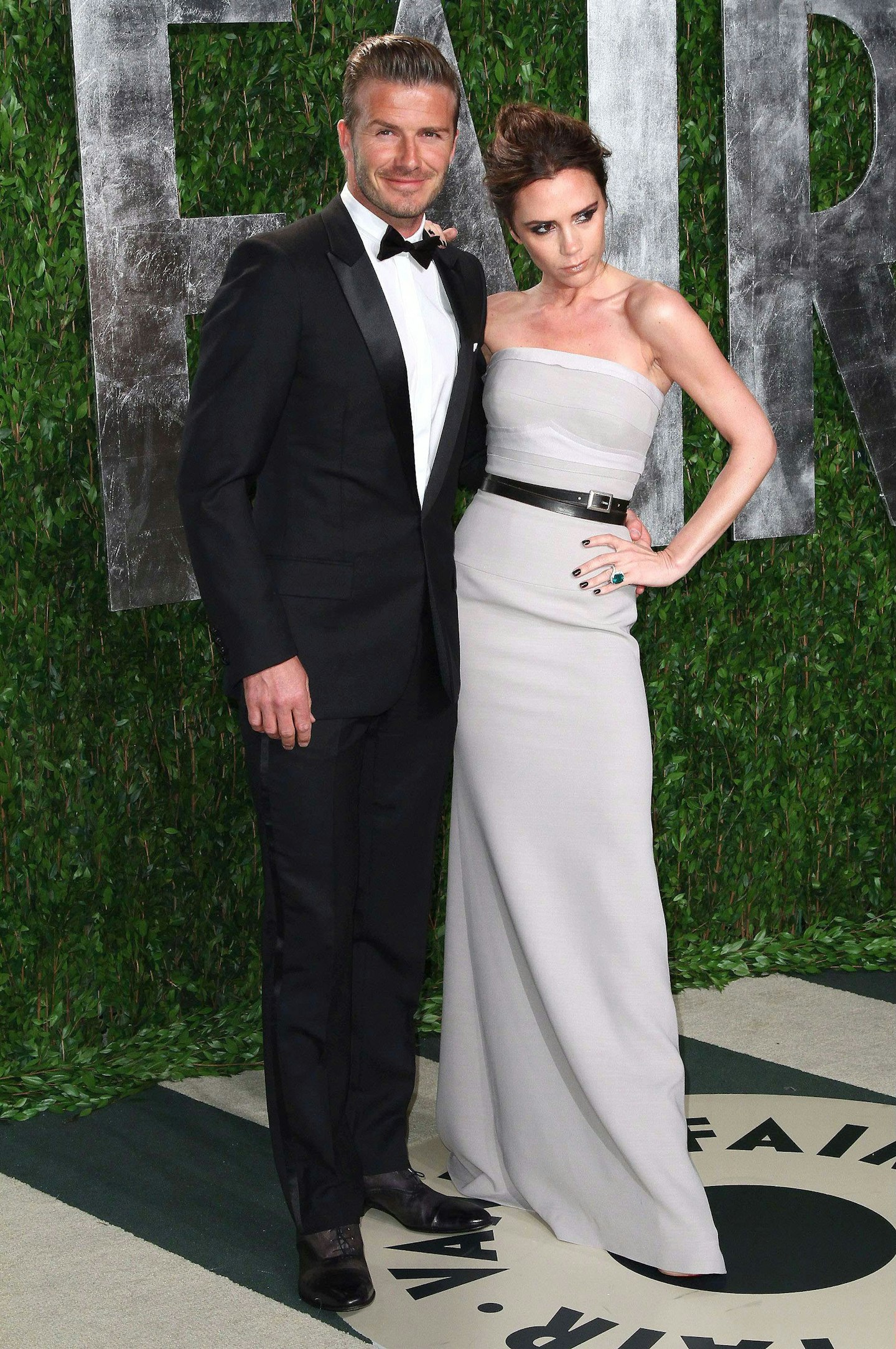 21 of 29
2012
Victoria wore a dress from her own collection for the Vanity Fair post-Oscars bash.
22 of 29
2012
The whole family (minus baby Harper) supported Victoria at the West End launch of the Spice Girls musical, Viva Forever.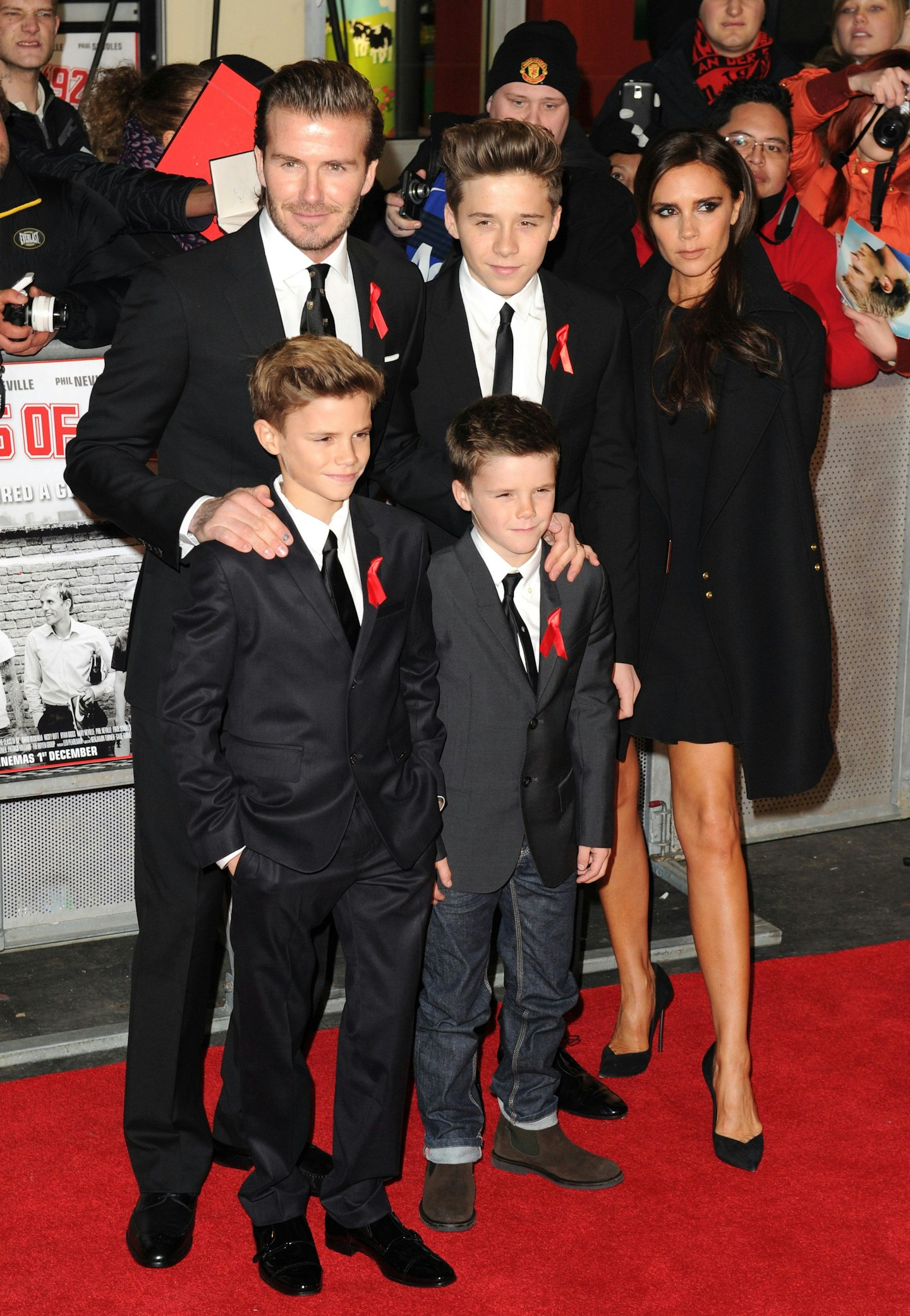 23 of 29
CREDIT: Shutterstock
2013
The Beckhams attended the premiere of The Class of 92 en famille.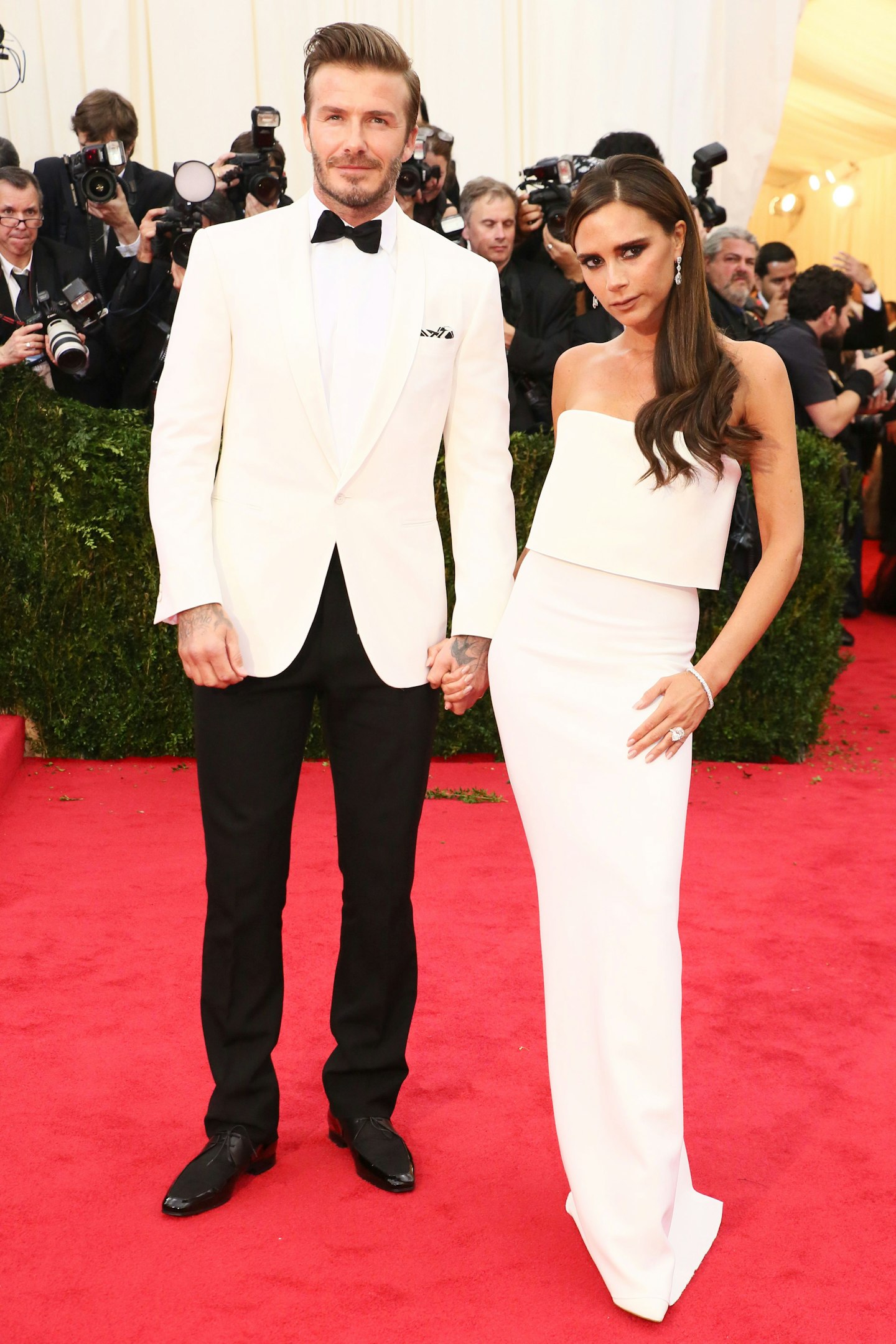 24 of 29
2014
David and Victoria returned to the steps of the Met in 2014, bringing back their matchy-matchy couples aesthetic with these white outfits.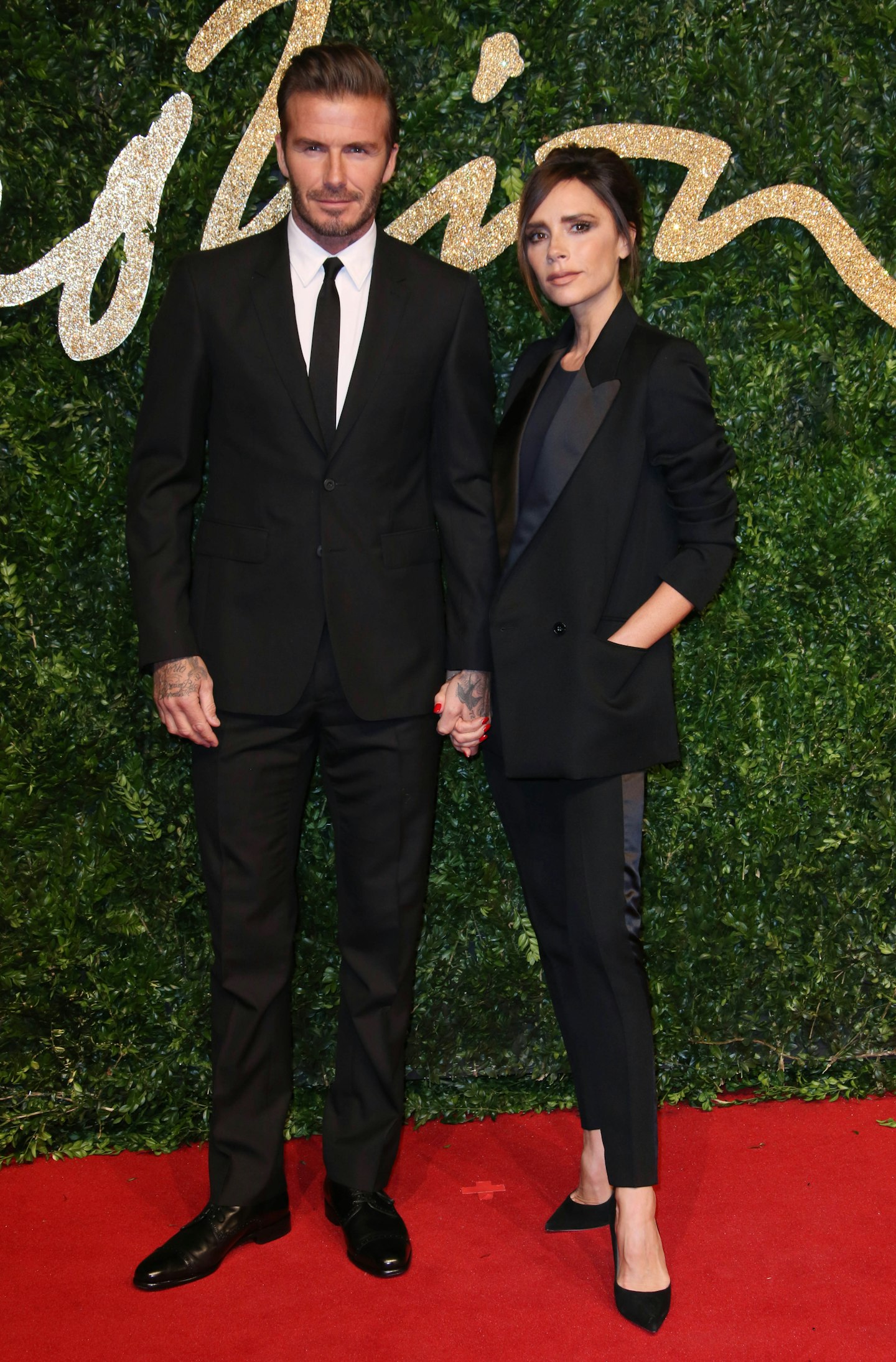 25 of 29
2015
Attending the British Fashion Awards.
26 of 29
2016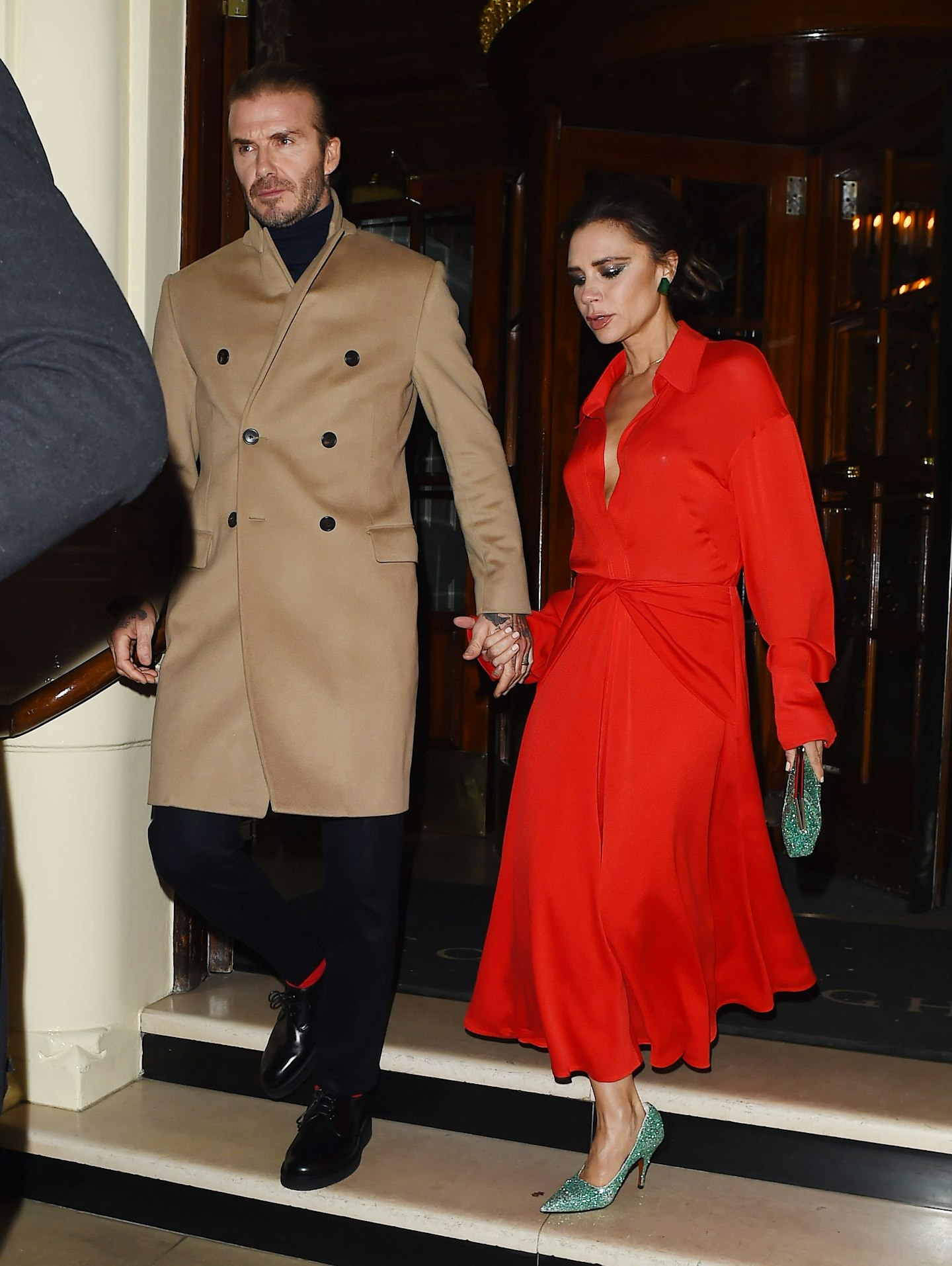 27 of 29
2017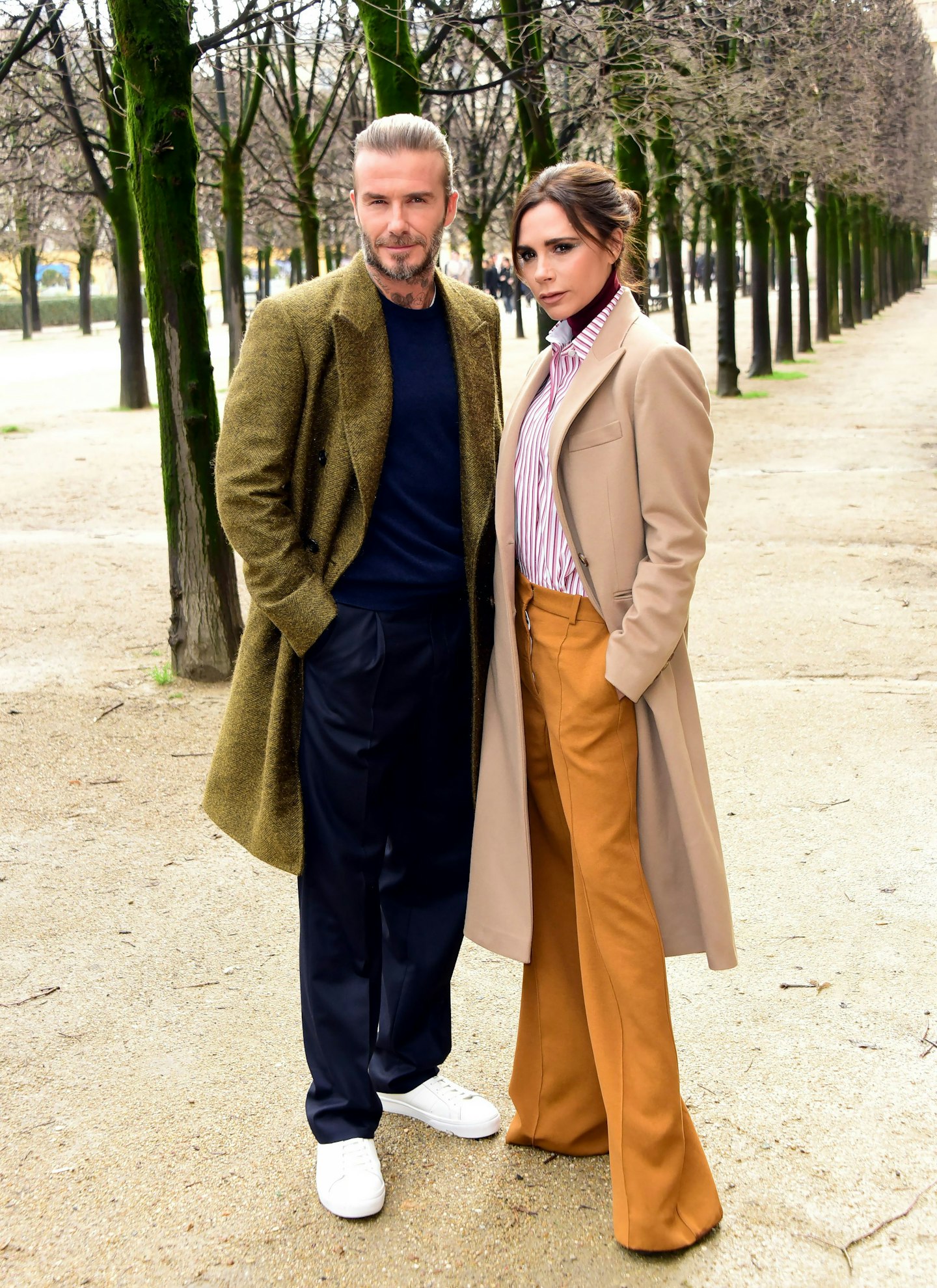 28 of 29
2018
Looking chic at the Louis Vuitton show.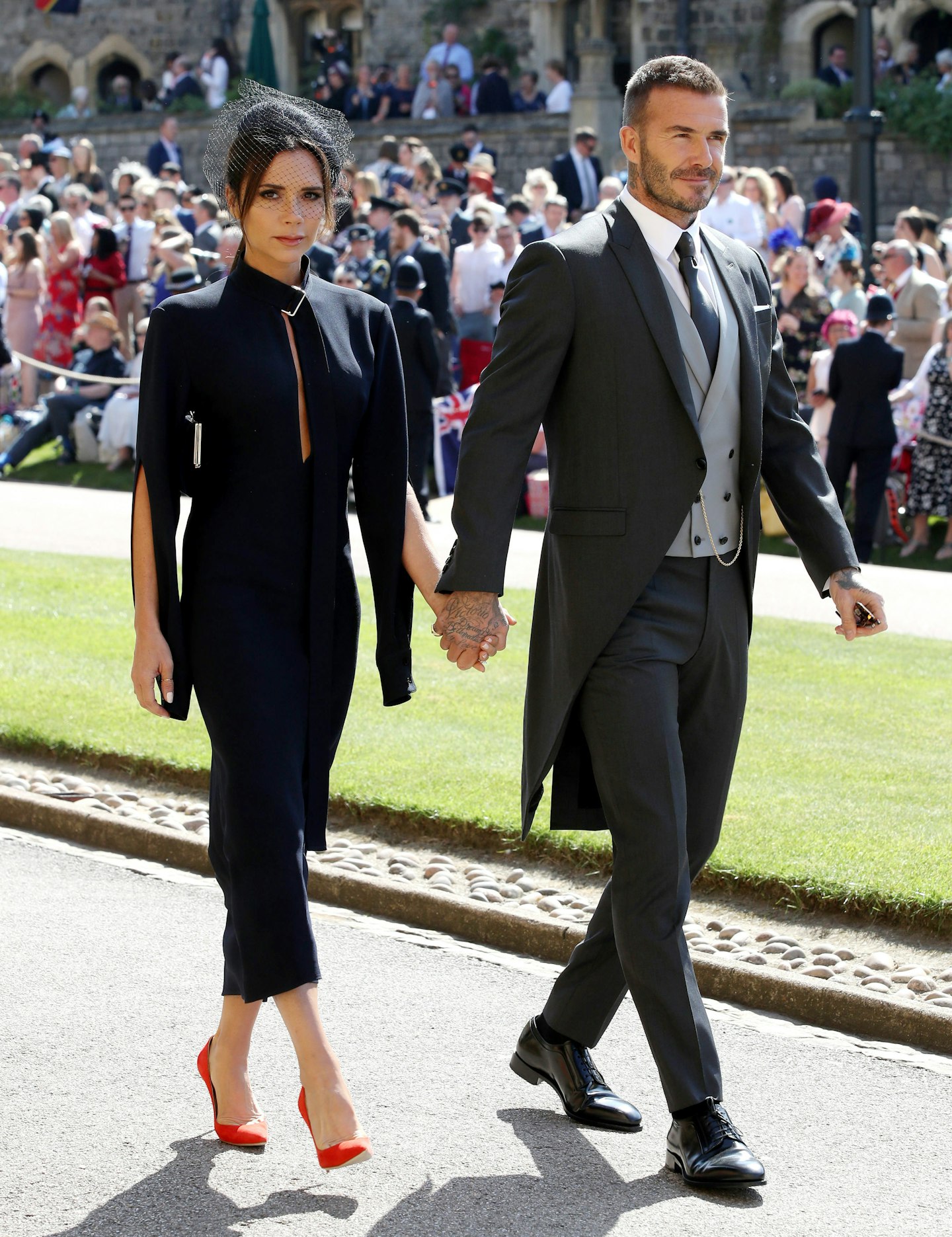 29 of 29
2018
David and Victoria were guests at Prince Harry and Meghan Markle's Windsor wedding.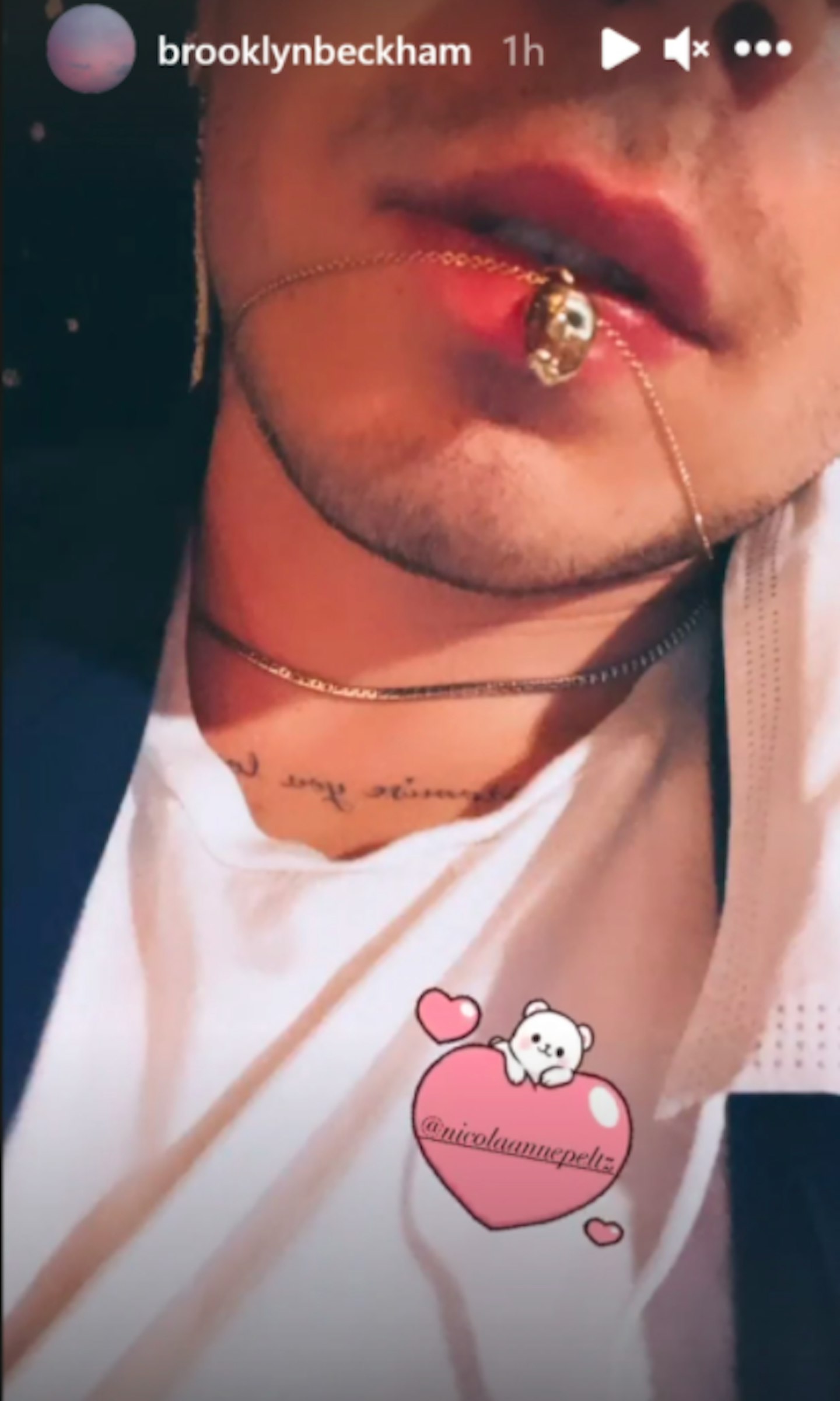 He later shared a number of photos of himself wearing the necklace, including one with the tooth dangling from his mouth," and wrote, "The best gift from my best friend and the most amazing fiancé x I love you like crazy ❤️.
"You are the best thing that's ever happened to me ❤️ Love you @NicolaAnnePeltz."
WATCH Selling Sunset's Mary reveals Sam Heughan slid into her DMs, talks S4 & Christine drama
Look! More news!
The Beckhams face backlash over Miami move: 'Who do they think they are?'
Victoria Beckham's drastic U-turn: 'I'm ready to give up my dream'
Brooklyn popped the question to Nicola last July after a whirlwind eight-month romance.
Announcing the news on Instagram at the time, he wrote, "Two weeks ago I asked my soulmate to marry me and she said yes xx I am the luckiest man in the world. I promise to be the best husband and the best daddy one day ❤️ I love you baby xx."
The loved-up couple regularly pay tribute to each other on social media, with Brooklyn unveiling a number of tattoos dedicated to his wife-to-be over the past year.
His rapidly growing tattoo collection includes an inking of Nicola's eyes on the back of his neck.