Amber Gill has taken to social media to explain why she isn't in Dubai with her former Love Island co-stars as they celebrate Maura Higgins' birthday.
Amber, who won Love Island with Greg O'Shea in 2019, broached the topic in a Q and A on Instagram when she was asked, "How come you aren't in Dubai?"
The 23 year old was filming her self and paused while reading the question before rolling her eyes to the side.
Ooh, what's the tea, Amber?
But, much to our drama-loving dismay, Amber merely replied, "Because I'm focusing right now on working out and eating good, and making myself the healthiest possible version of me, right now."
CHECK OUT: Love Island 2019 - where are they now?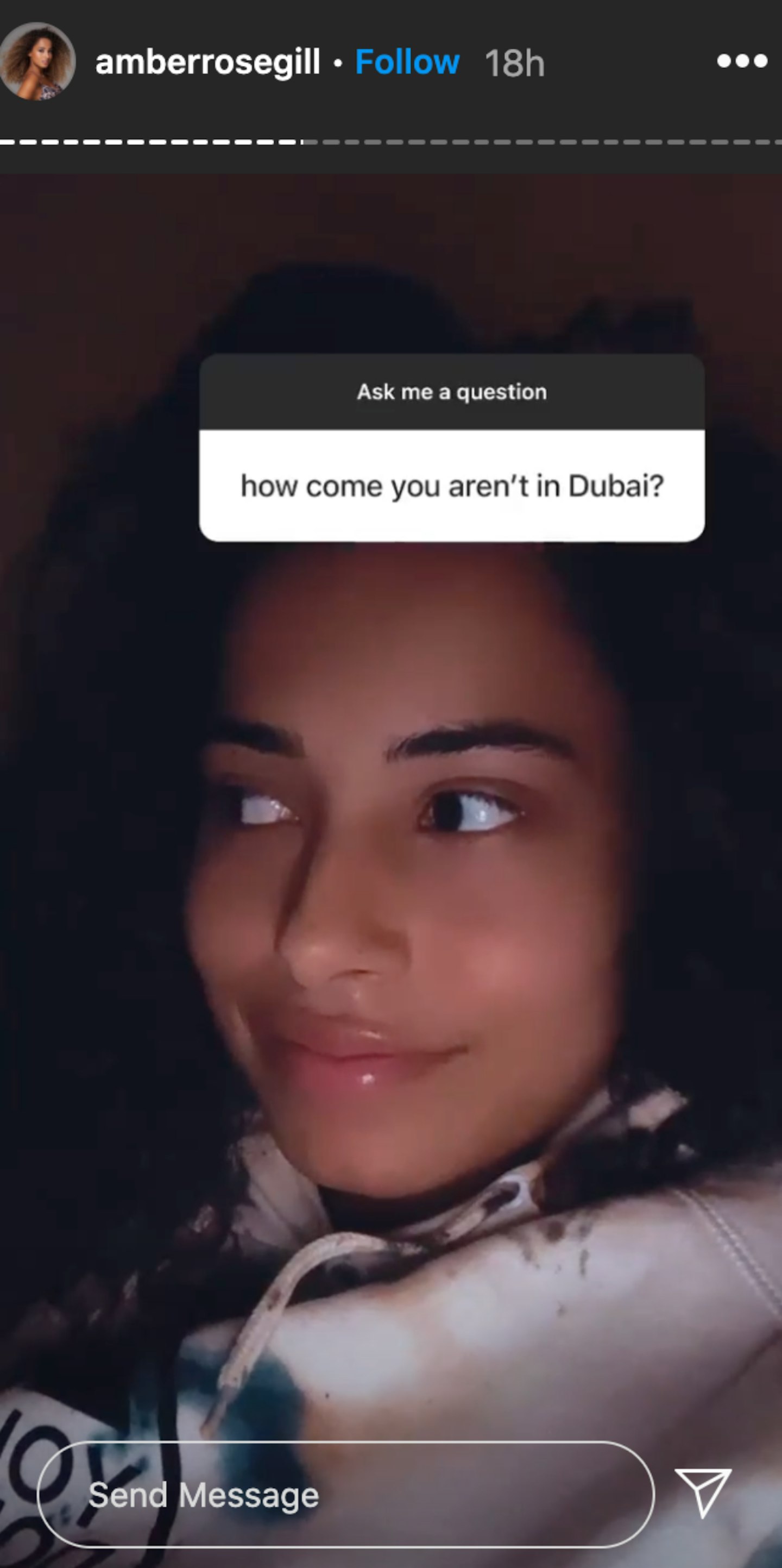 She continued, "But soon, potentially."
Ok phew, no Love Island beef...we think? And, go Amber, you live your best life 💁🏽‍♀️.
A handful of the former Love Islanders, including Jordan Hames and Francesca Allen, have escaped England's second lockdown with a trip to Dubai.
They all seem to be there for Maura's 30th Birthday, after she recently announced that she was dating co-star Christopher Taylor (creator of the iconic silly salmon), but, you never know with these Love Islanders - they do always seem to be in Dubai.
It seems like Anna Vakili and Laura Anderson are there more than here, tbh 😂.
WATCH: Jamie Laing on his wedding plans with Habbs, Strictly & being compared to Boris Johnson
LOOK! MORE NEWS!
EXCLUSIVE: Pete Wicks tells Sam Thompson to 'shut the f*** up and get on with it' following Zara split
Relatives are considering whether Heavy D's death was related to COVID
EXCLUSIVE: Megan Barton-Hanson speaks out on relationship with Eyal Booker following Scott Disick DM drama
Tbf, we can't blame 'em. Sun, sea, sand? There's not much we wouldn't do for some of those pre-2020 holiday vibes.
Amber continued to update fans on Instagram, telling them that, after the backlash she received about her lockdown weight gain, she is "still the baddest b--ch."
Praise be.
She said, "It is what it is, it's just weird that people want to do it, to be honest, it's really weird.
"People are like, 'Oh you signed up for it' - just don't f--king say nasty things to people."
Yep, if there's anything we can learn from Amber's bout with trolls, it's to be kind guys.