Tasha Ghouri and her outfits have meant she's effortlessly nabbed the title of the best-dressed Love Island contestant..EVER. Really, there's no competition when it comes to Tasha's queen status (Molly-Mae, you better watch out). The model, dancer and now eBay ambassador served a plethora of looks during her stint in the villa (bikini looks and party dresses alike) - and continues to do so on her Instagram almost a year on from season eight.
We're talking everything from classic biker jackets and knee-high cowboy boots to fun co-ords and sliders. Honestly, what would we do to rifle through her wardrobe for the day? A LOT.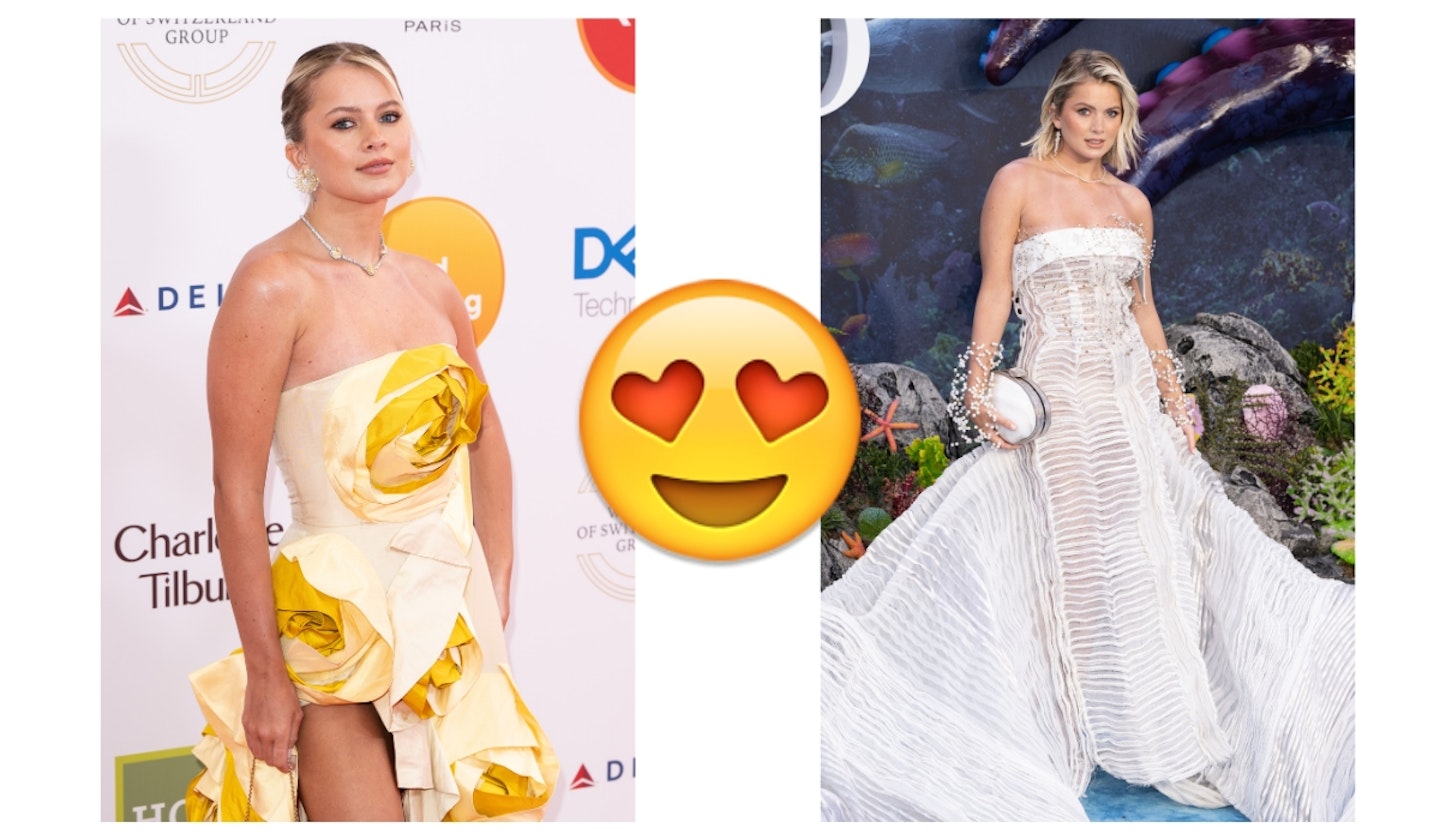 Now she serves looks on Instagram, and on the red carpet (see her fabulous paparazzi pics above) - but the one question we all need answering is... Can we dupe Tasha Ghouri's outfits on the high street? Not all of us have that post-Love-Island-sponsership-money, ya know. Whilst some of Tasha's outfit pieces can be affordable, some make our wallets cry out in pain.
SHOP: Tasha Ghouri's best outfits and how to recreate them
If you loved Tasha's Love Island style and her gorgeous outfits since leaving the show (AKA you stalk her socials daily, like us), we've rounded up her best outfits and where to shop the originals, as well as dupes of them on the high street.
The All Tied Up Crop Top and Booty Shorts Outfit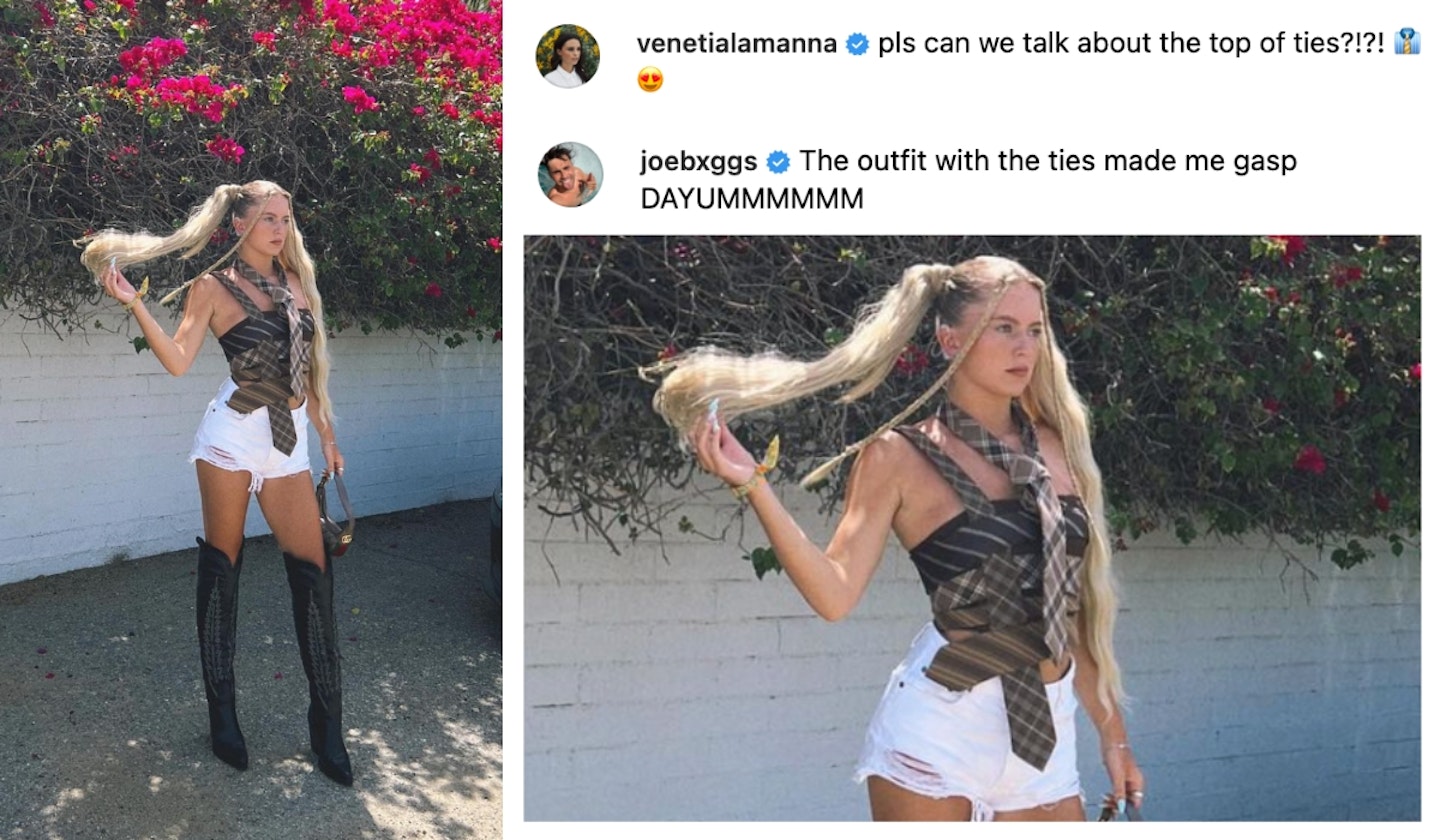 In a recent Insta carousel detailing what she's been up to, Tasha casually inserted a pic of one of the coolest outfits ever - and the comments were shooketh. Funnily enough, Julia Fox has also been spotted wearing this top from Jaded London. You bet your bottom dollar we rushed to try to find the original top.
Original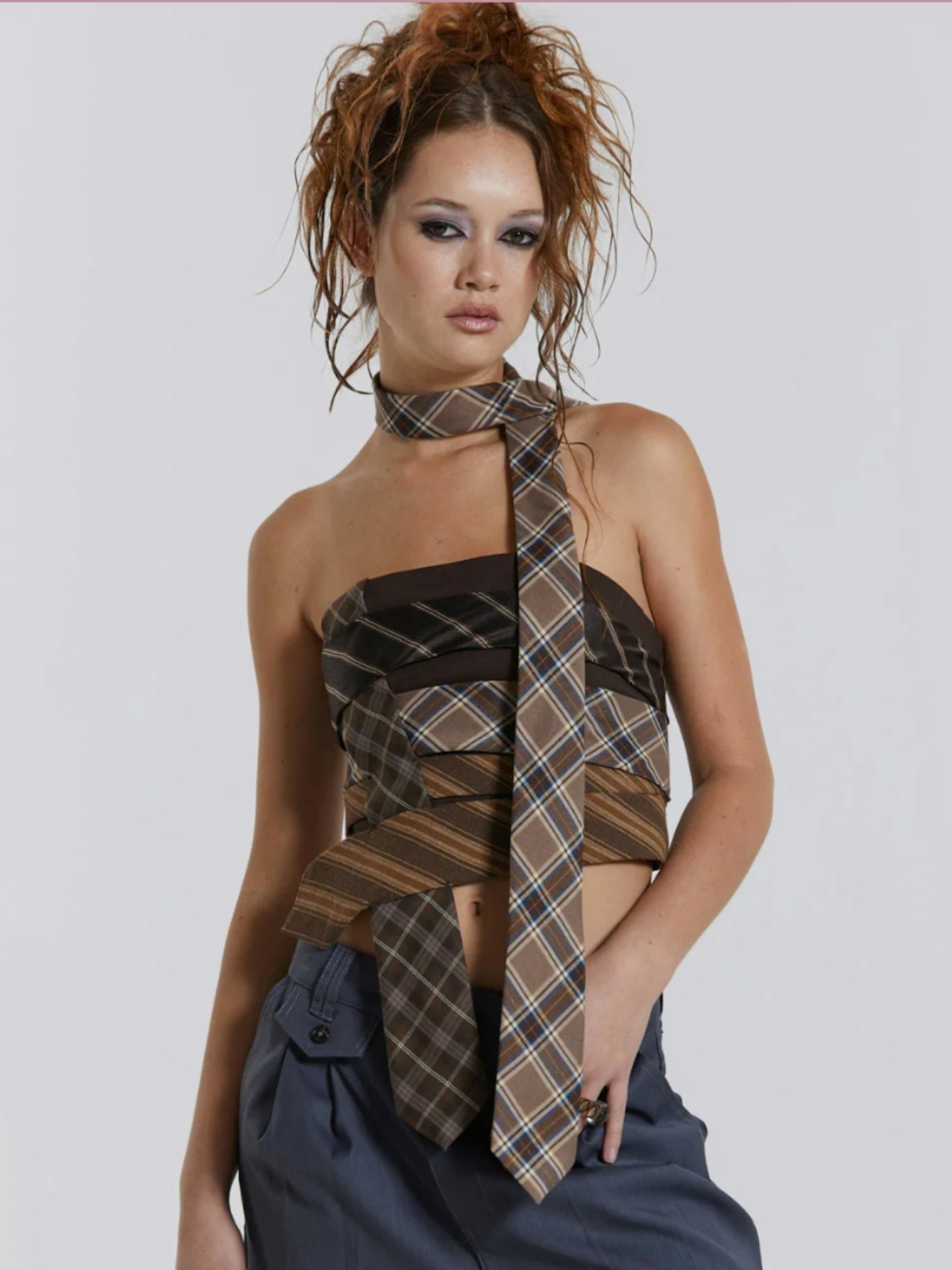 jaded london
Description
Yep, here it is folks. The glorious tie top. Utterly and completely obsessed.
Dupe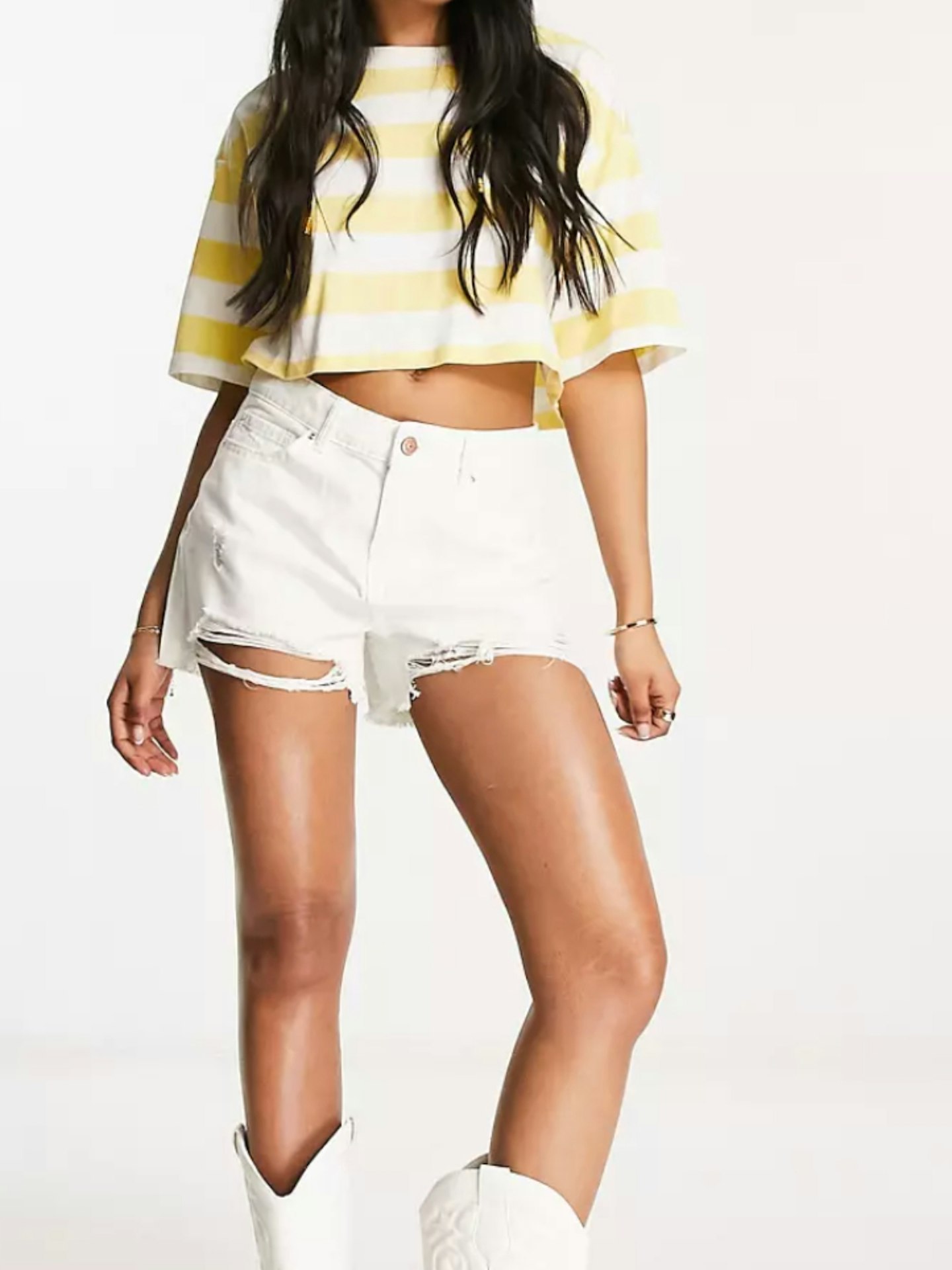 asos
Description
If there's one thing about Tasha, it's that she adores a ripped short and cowboy boot combo.
Original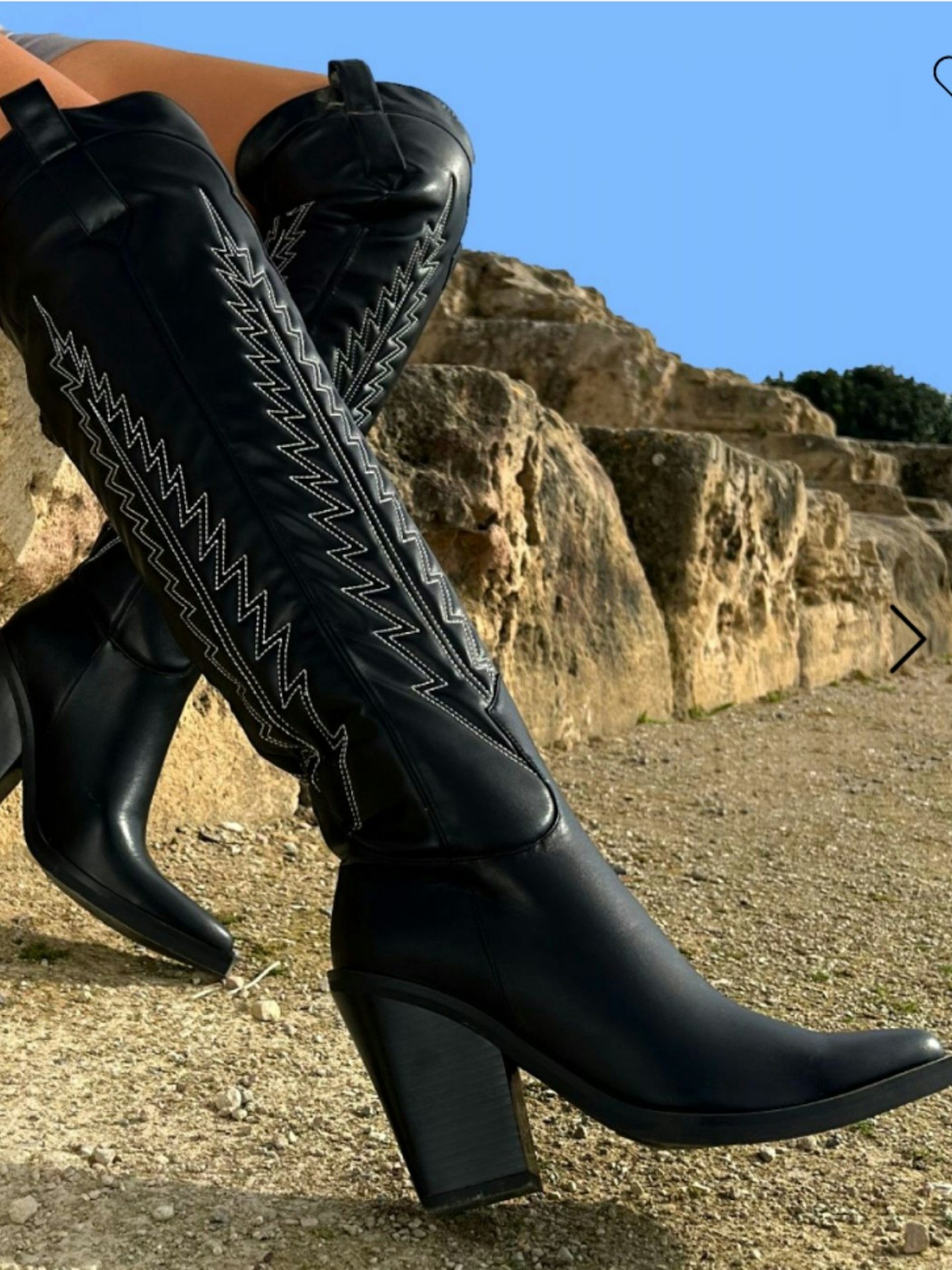 simmi shoes
Description
It's not really a Tasha look if there isn't a cowboy boot thrown in there. These are part of the
The Coronation Champions Ambassador Outfit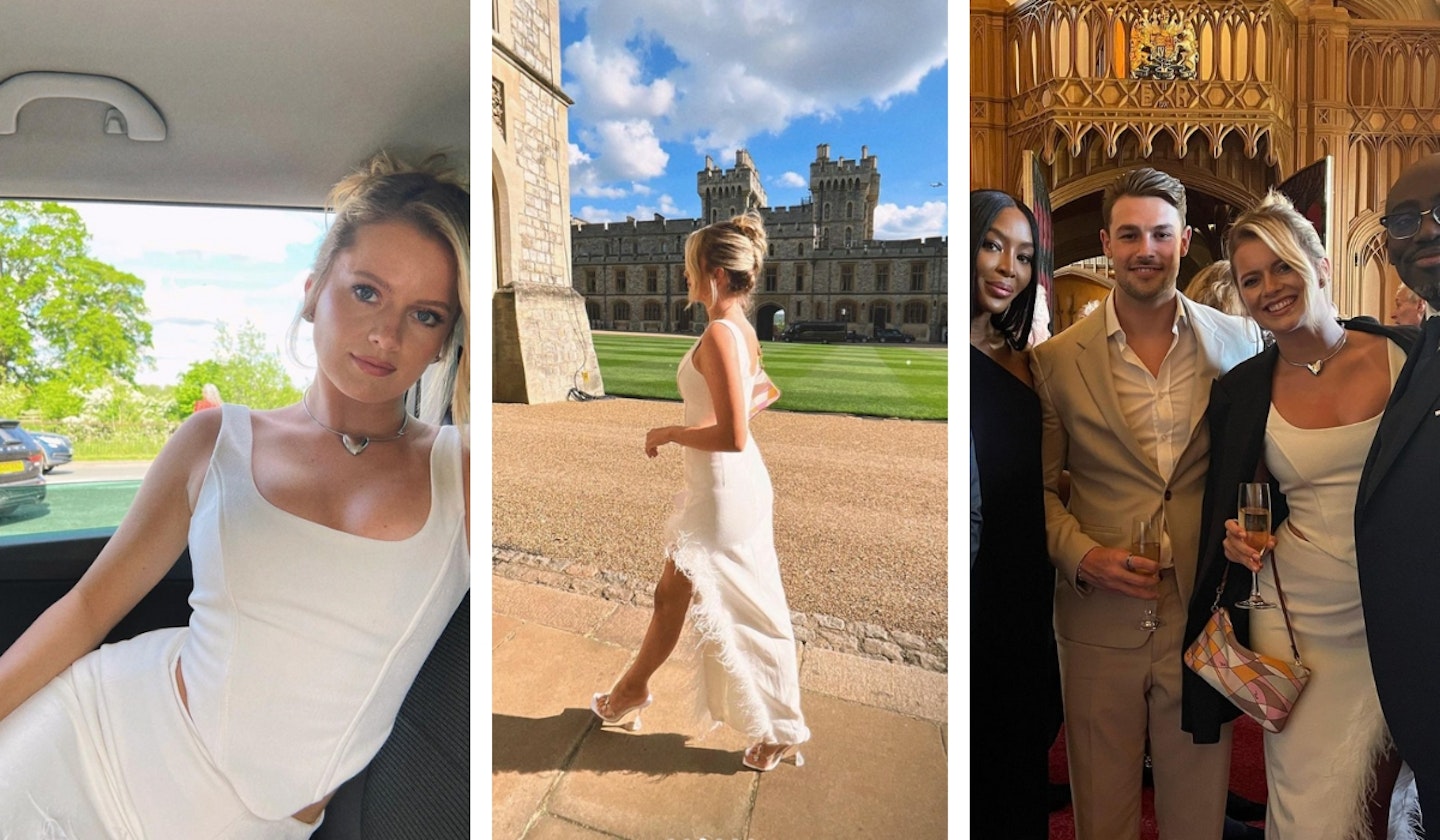 After wearing this stunning fit as a certified Coronation Champions Ambassador, she replied to an Insta comment about the outfit saying, "It's from @melrosehaus !! It's a skirt and a top but the quality is just amazing! ❤️"
Original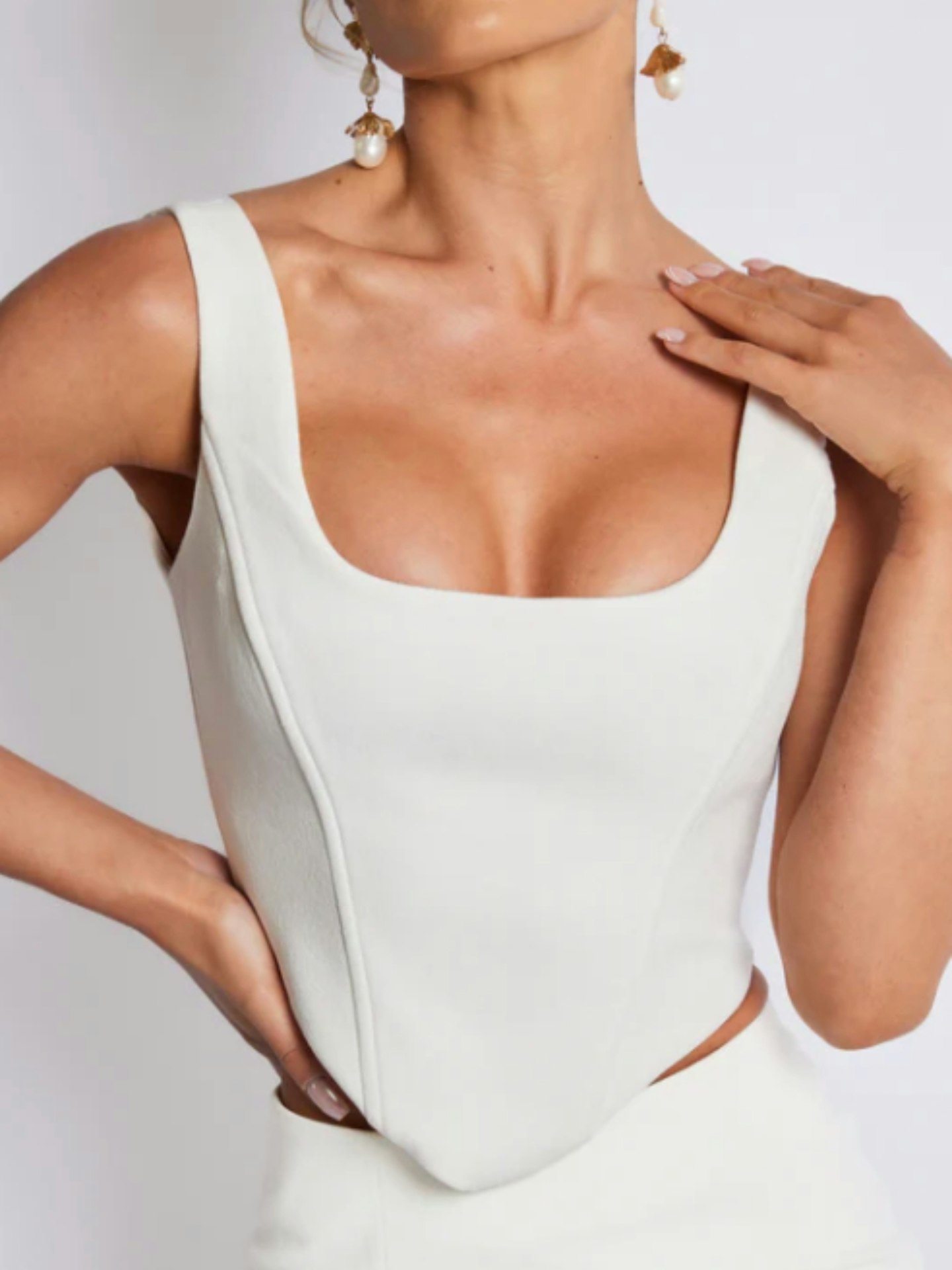 melrose
Description
Tasha pairs this Melrose Haus corset with...
Original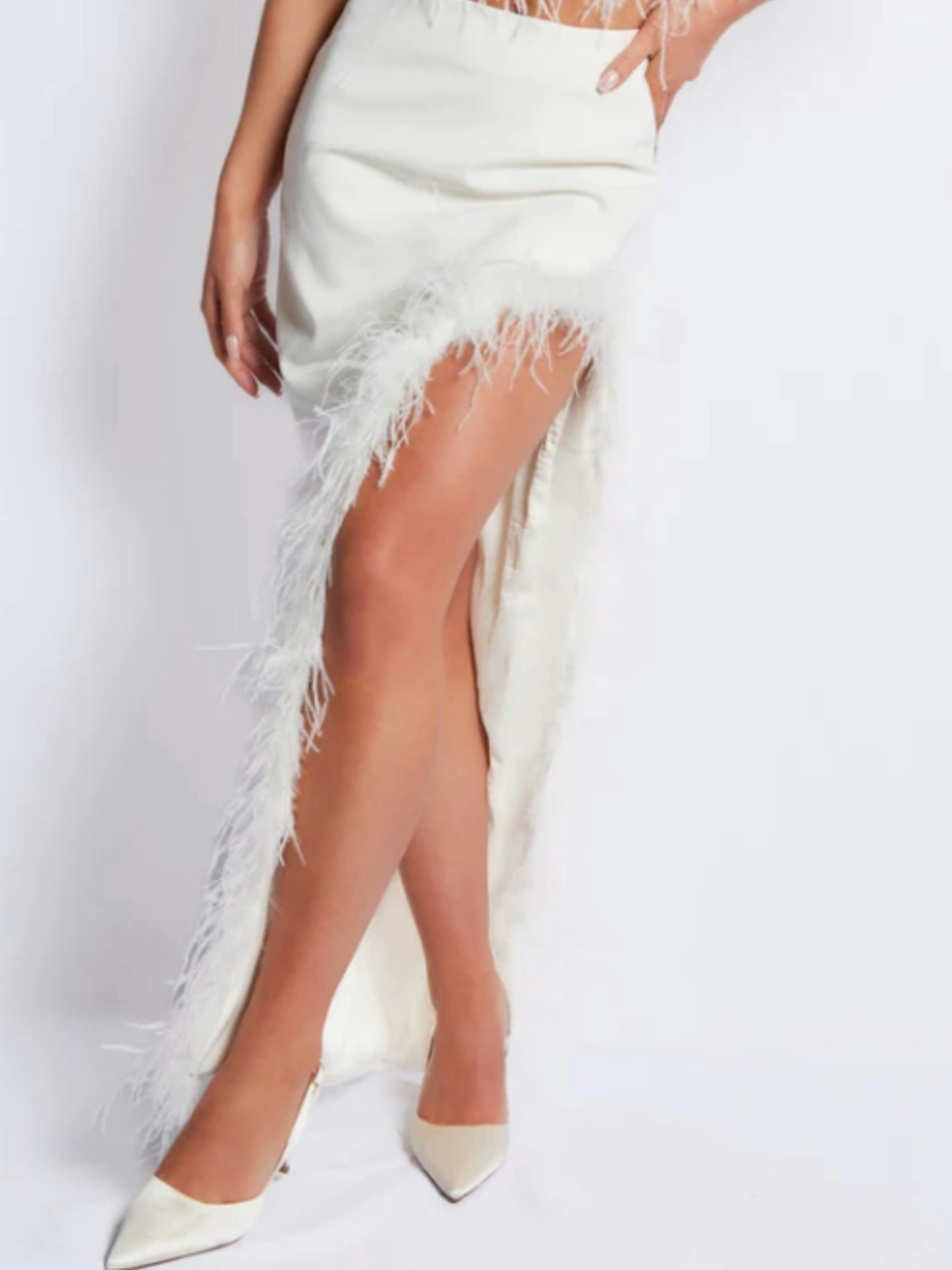 melrose
Description
...this beautiful feathered split maxi skirt. To check out our dupe for the outfit, keep scrolling.
Dupe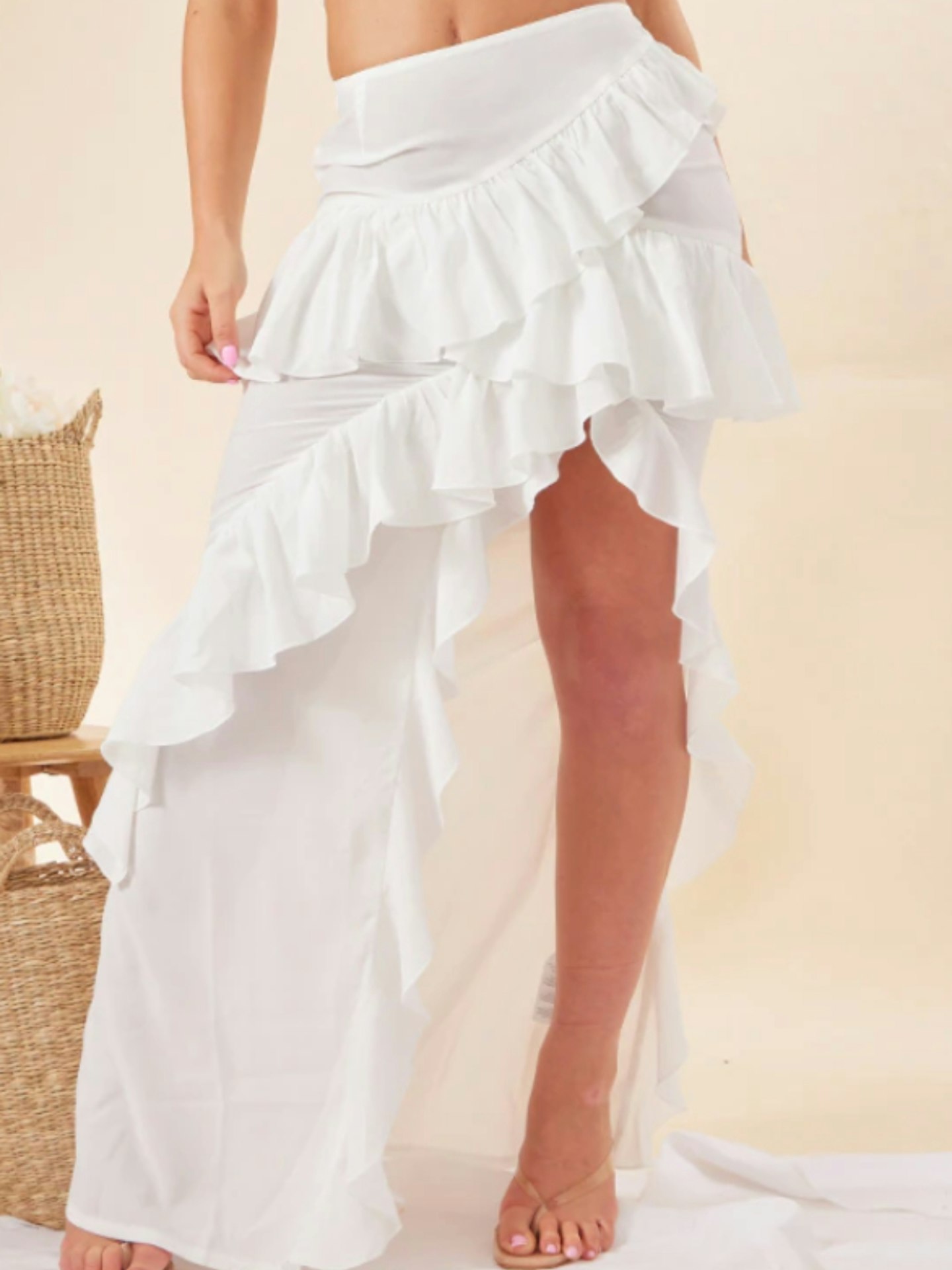 pretty little thing
Description
We can totally imagine swanning around in this on a summer holiday.
The Coachella Crochet Outfit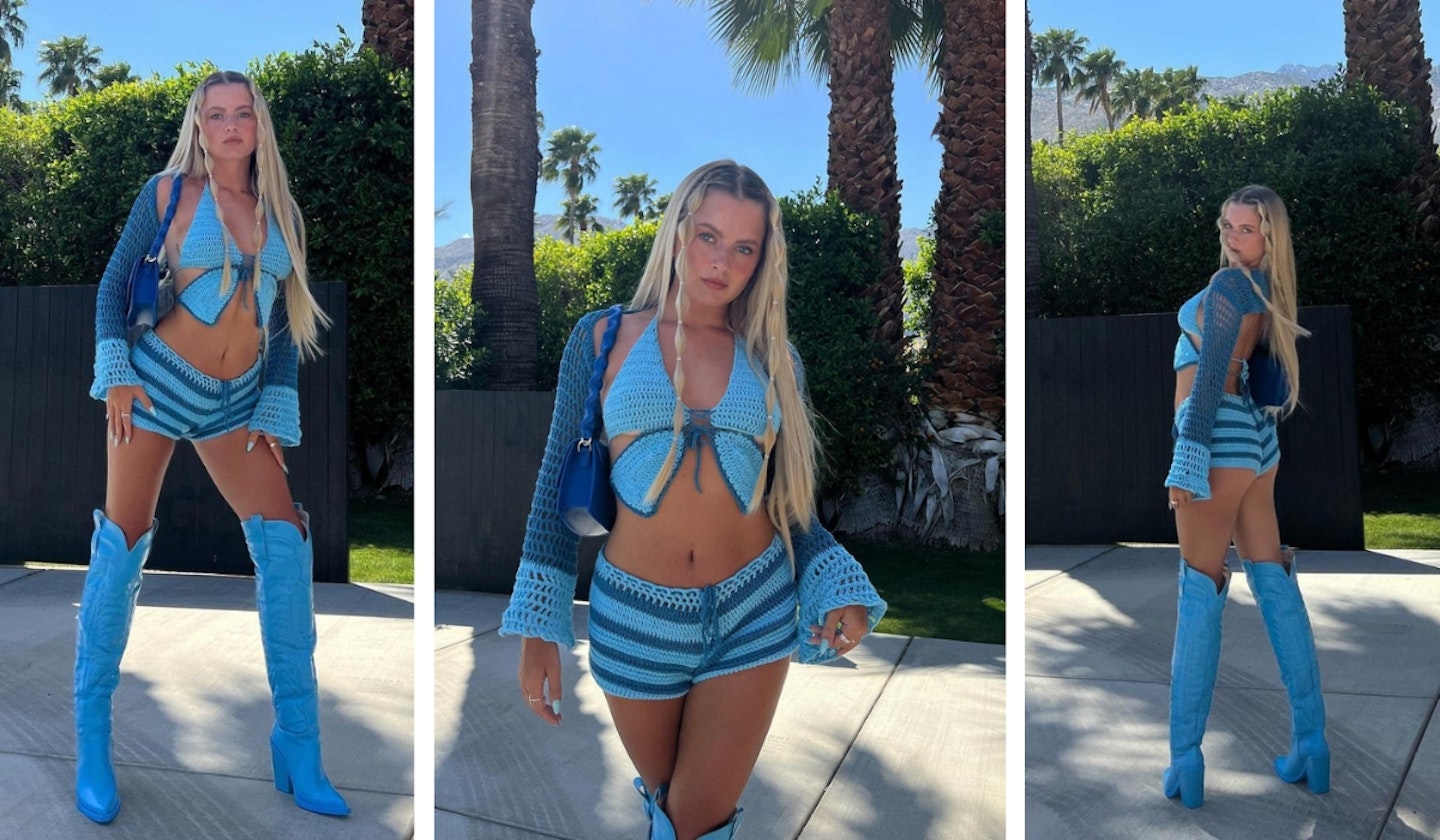 Are you really an influencer, if you don't post a ba-gillion pictures of your Coachella outfit on socials? Tasha lived up to the hype with this crocheted masterpiece of a fit, attending alongside villa bestie Indiyah Polack.
Original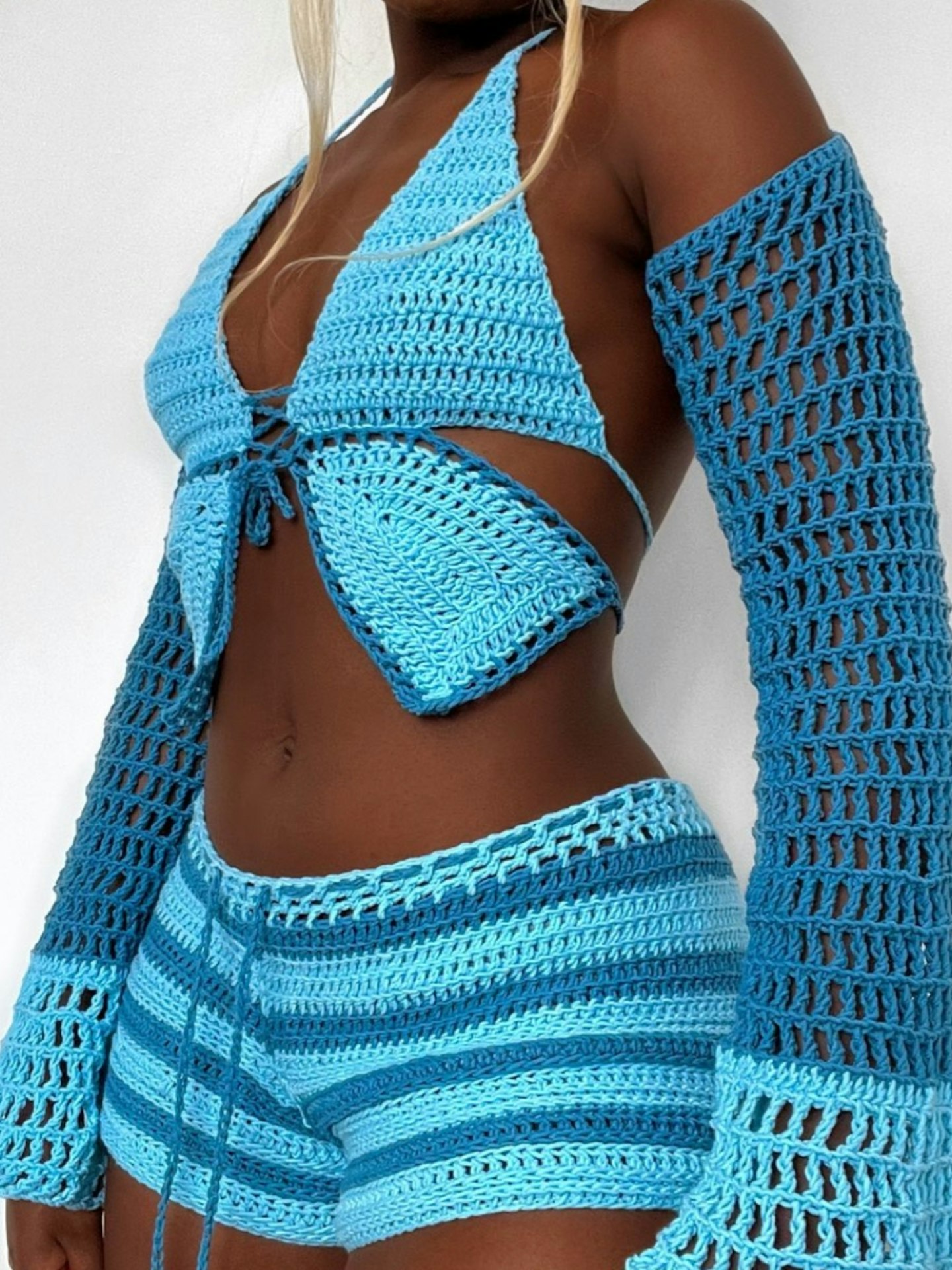 crolage
Description
Handmade to order by London fashion entrepreneur Sierra Ndagire, the Butterfly Set worn by Tasha
Dupe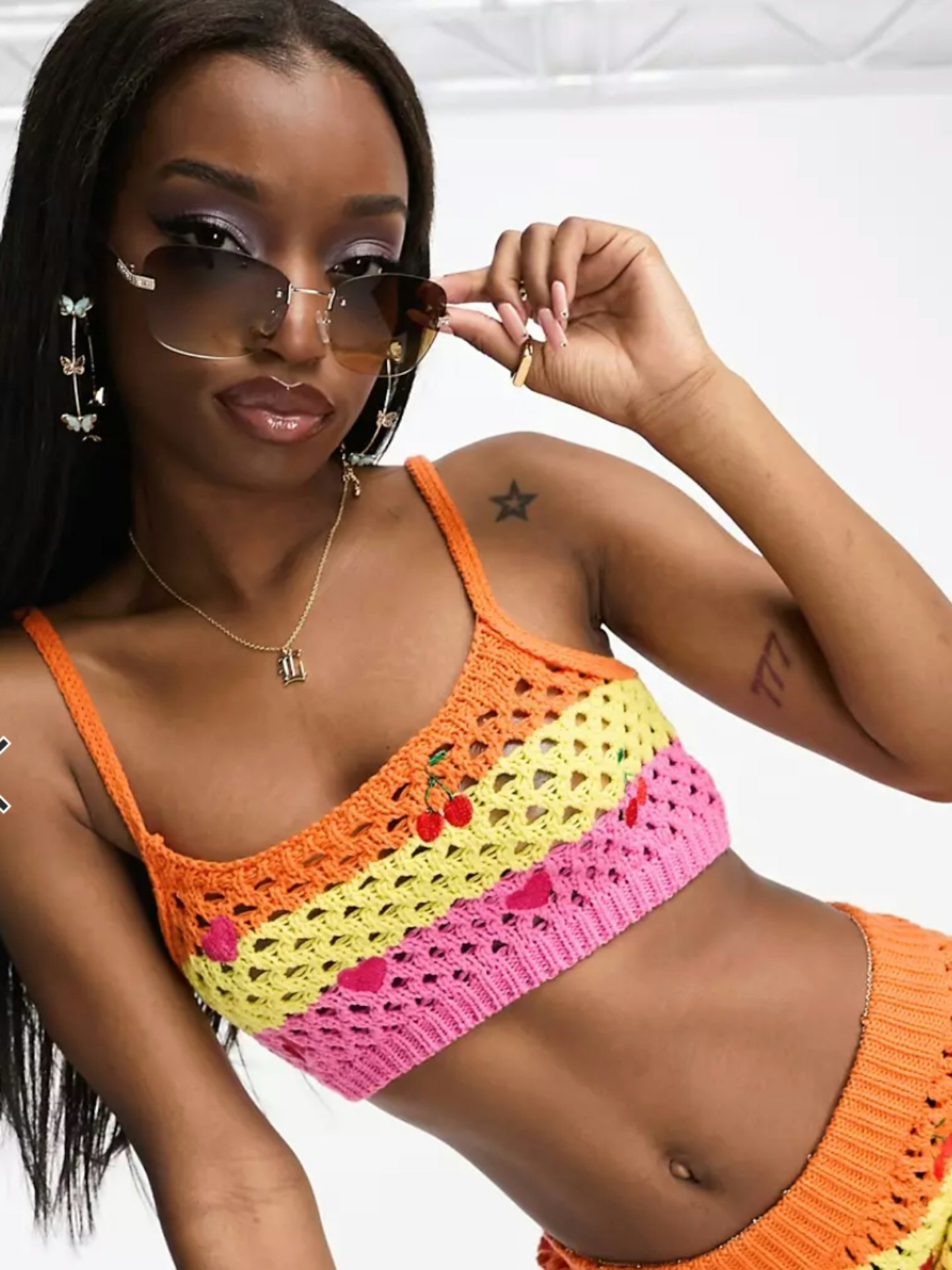 asos
Description
ASOS has a bunch of crochet co-ords to choose from, but we think this colourful set matches
Dupe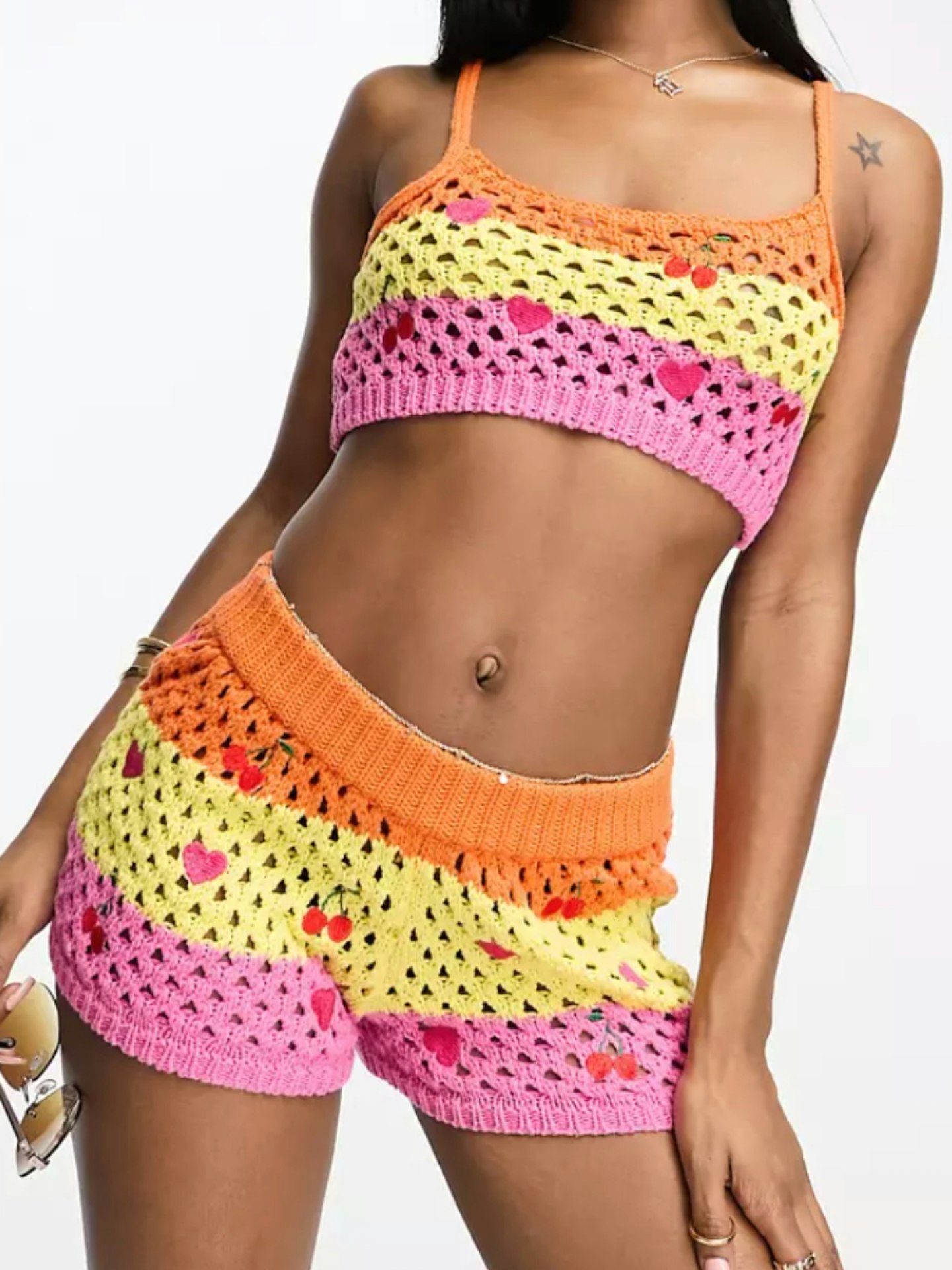 asos
Description
...These embroidered booty shorts to complete the set.
Original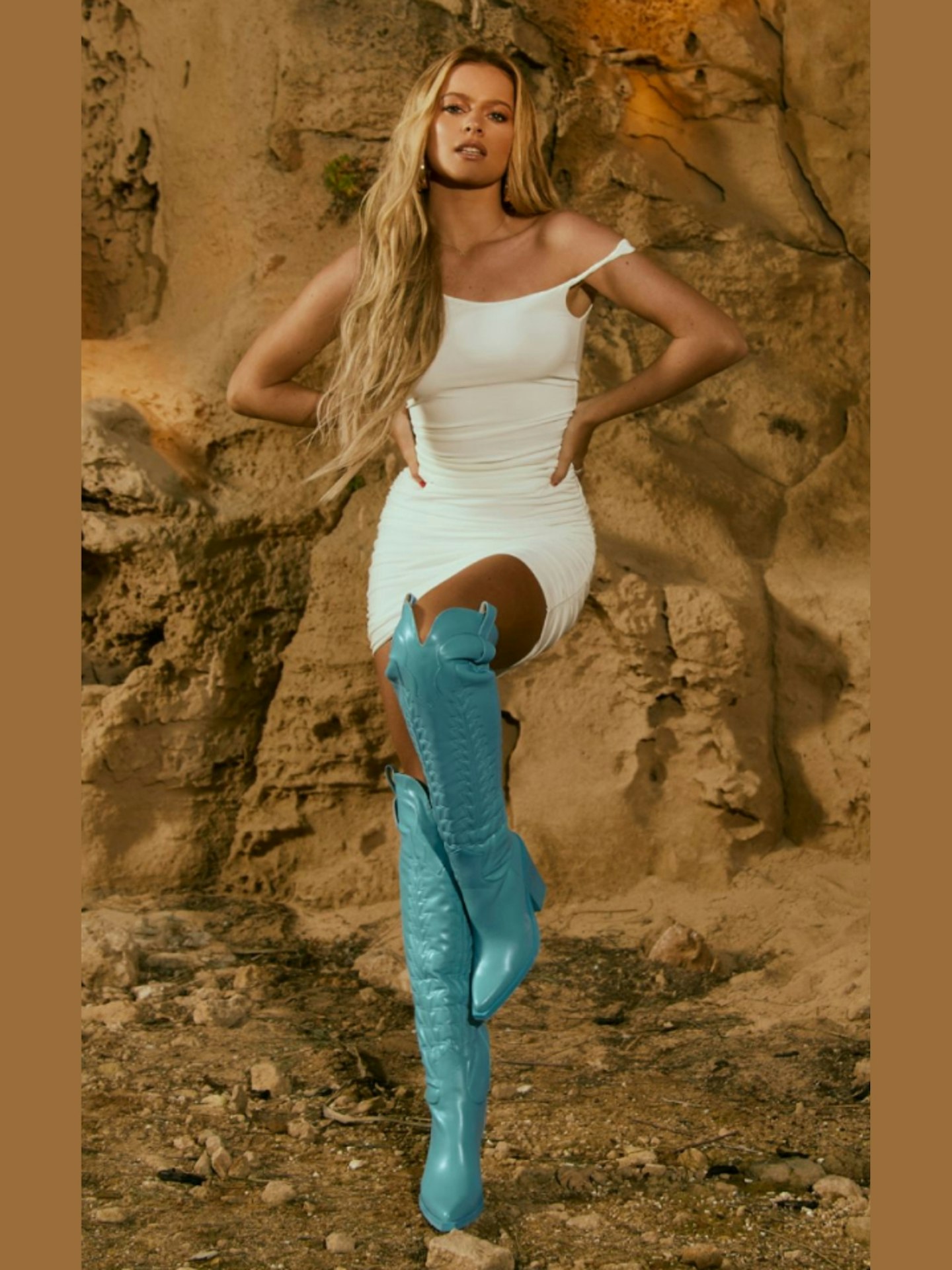 simmi shoes
Description
Cowboy boots up to the knee? Fashion really does conquer all, including most of one's leg space.
The Love Island Reunion Outfit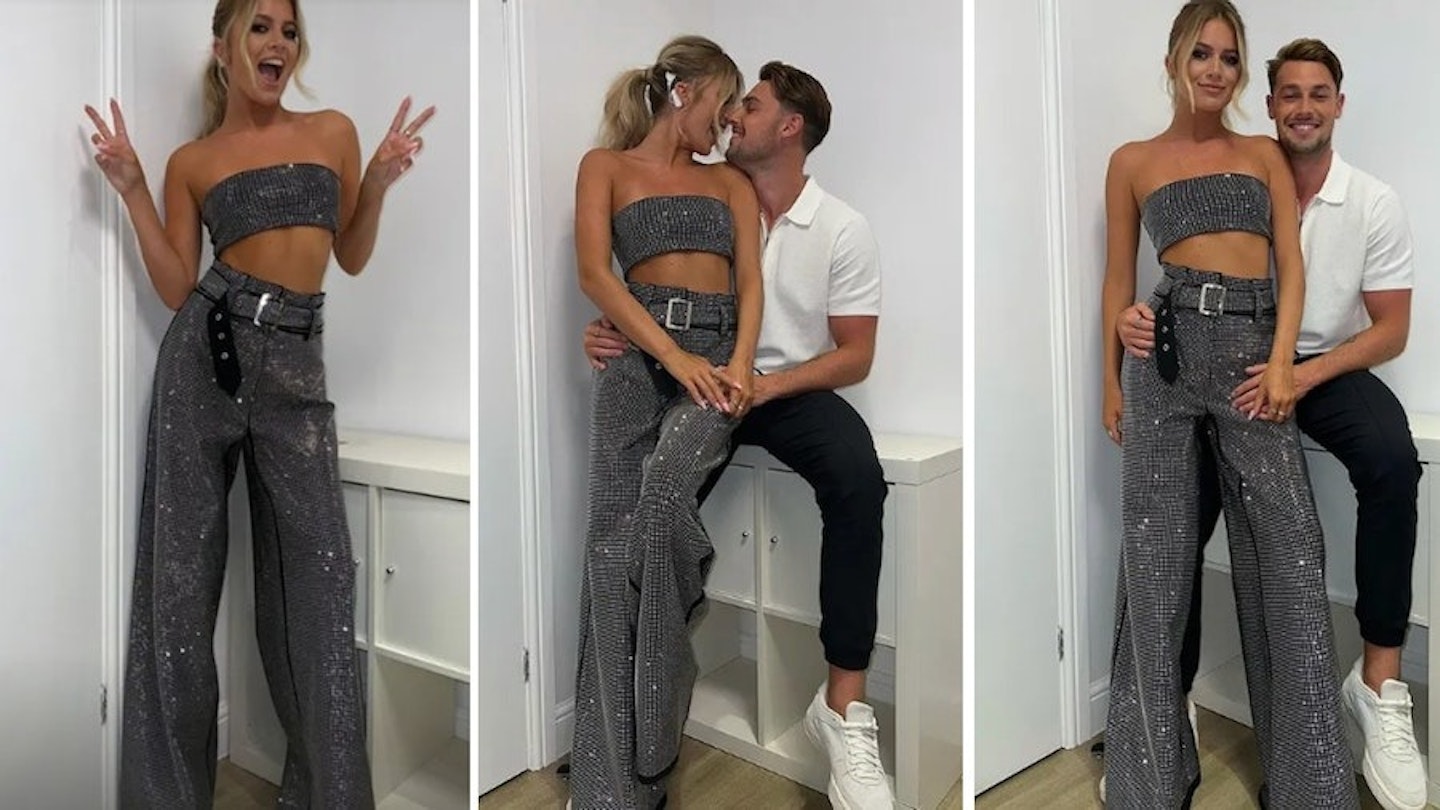 Although Ekin-Su won season eight, Tasha was the real winner of the Love Island Reunion party in the sparkly AURORA co-ord by the brand I AM GIA, which is annoyingly now sold out. Luckily, we've got dupes below.
Dupe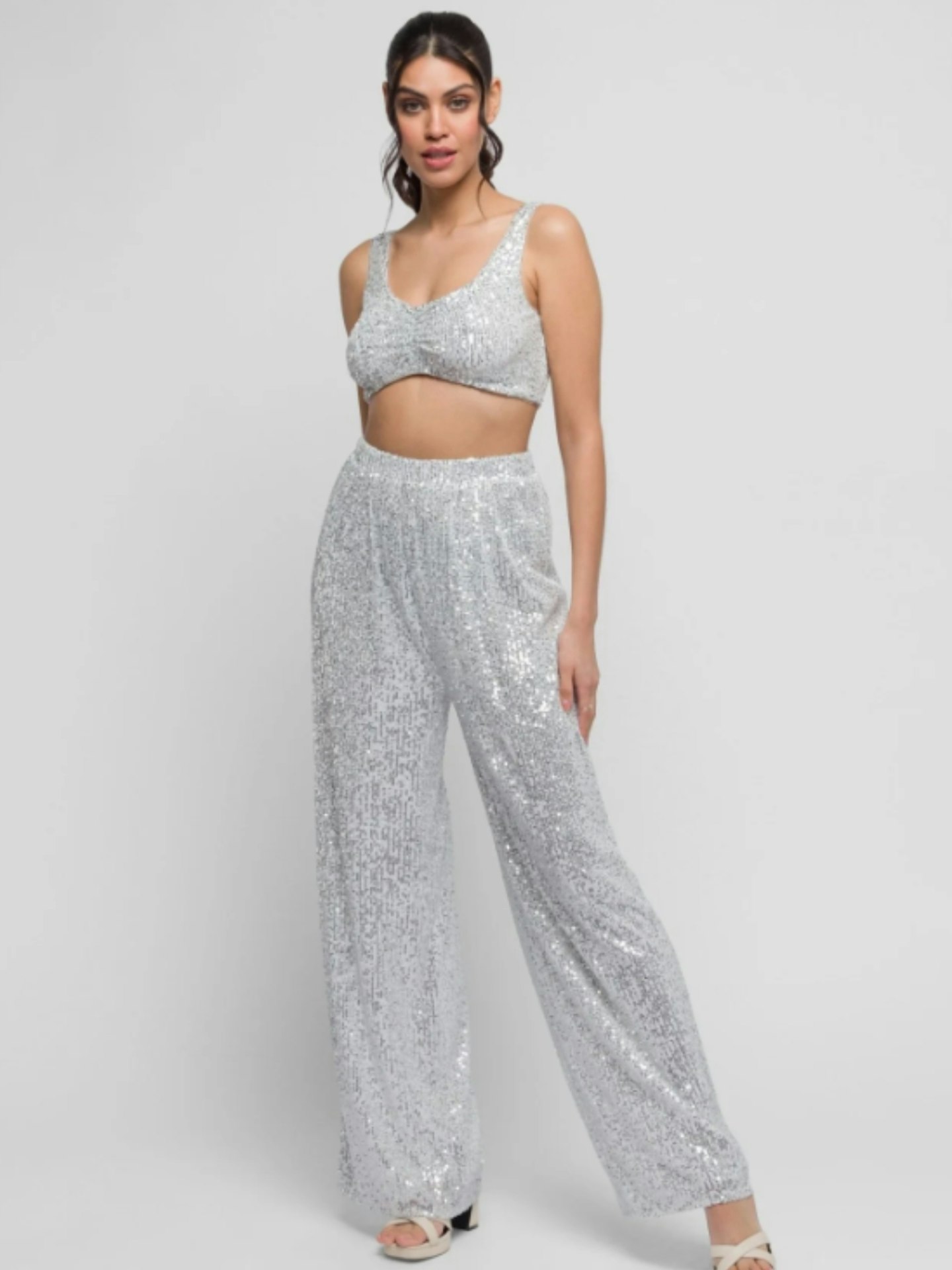 jaded rose
Description
Why not opt for this gorgeous sequin set from Jaded Rose? If that's still a lil too spenny for
Dupe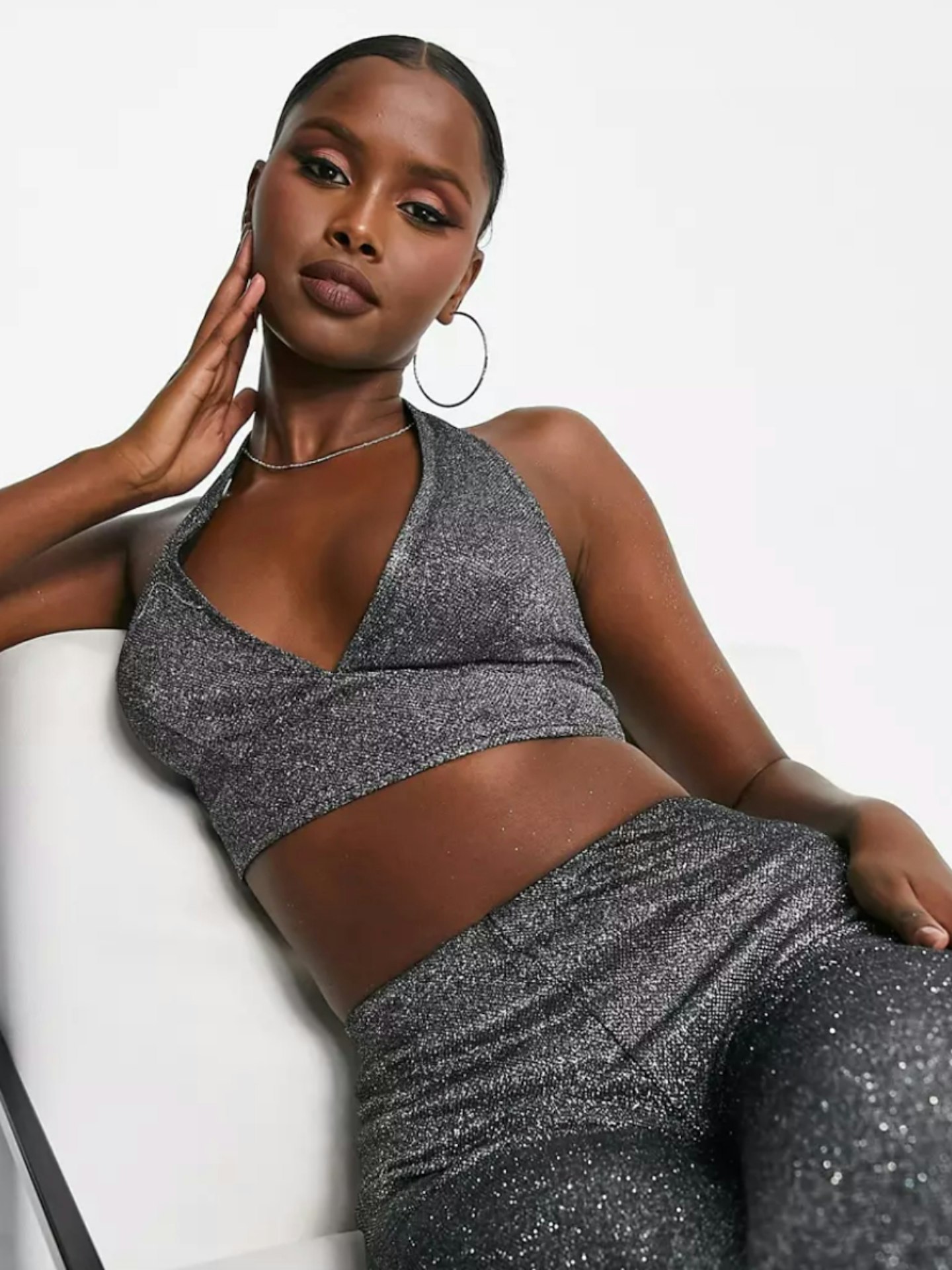 asos
Description
Bonus extra - it's got a gorgeous bow on the back. Pair with...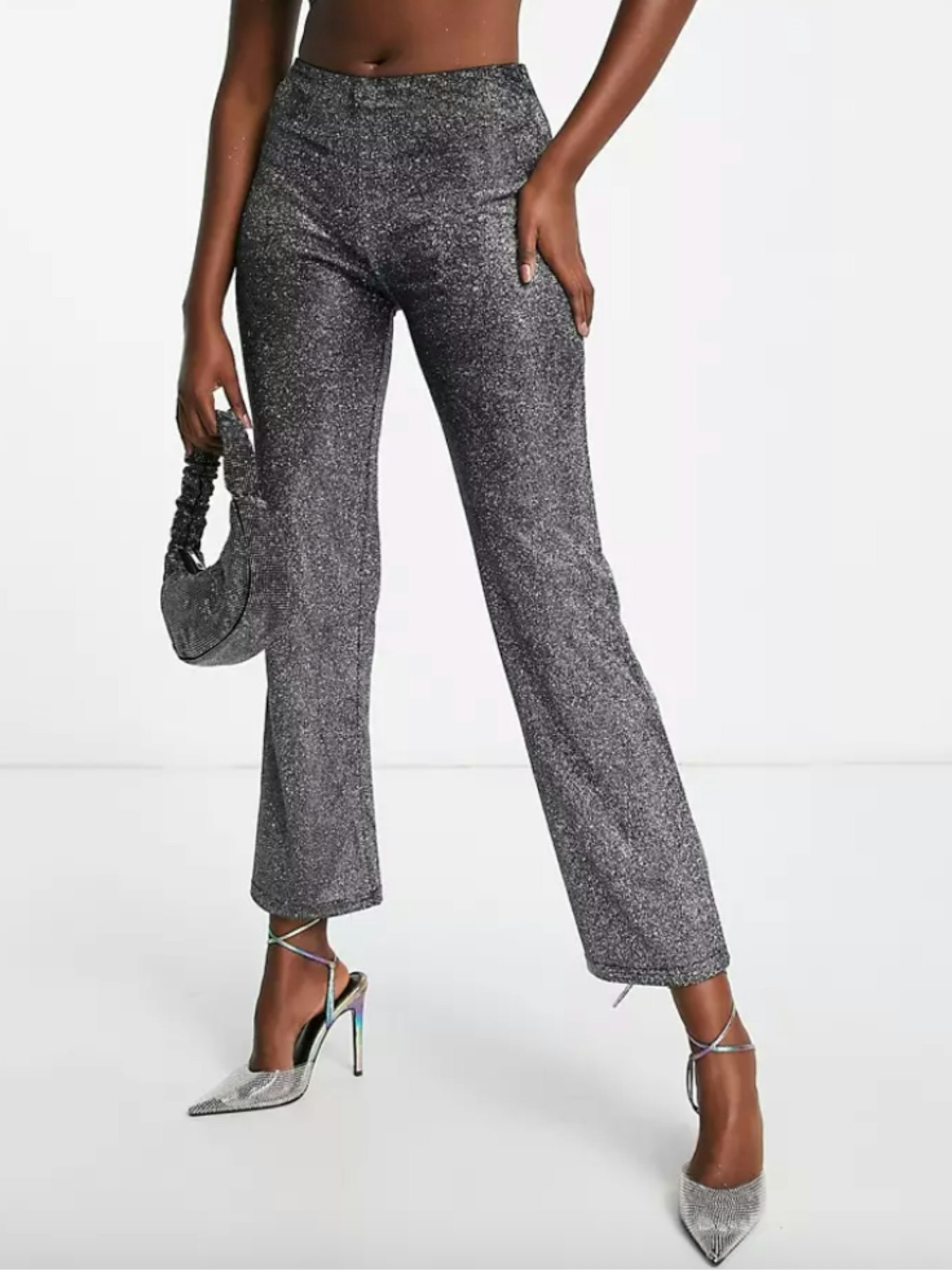 asos
Description
...These straight-leg trousers to perfect the outfit.
The Love Island Finale Outfit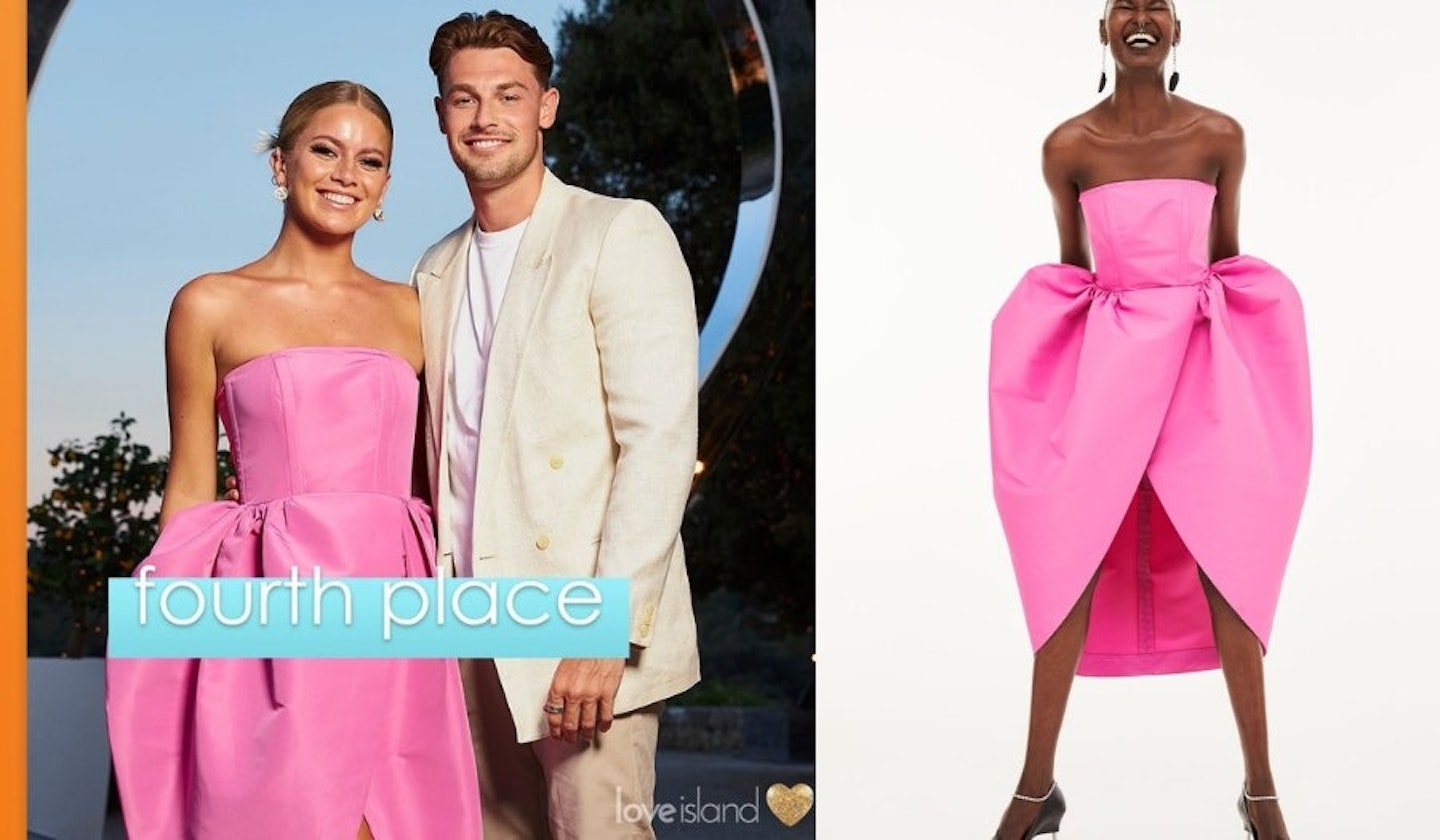 Tasha looked gorj standing next to Andrew in this love-inspired pink heart-shaped dress in the finale. Always one after out own hearts, Tasha's dress was actually snapped up from H&M - sold out, but you can grab dupes in the same vibe below.
Dupe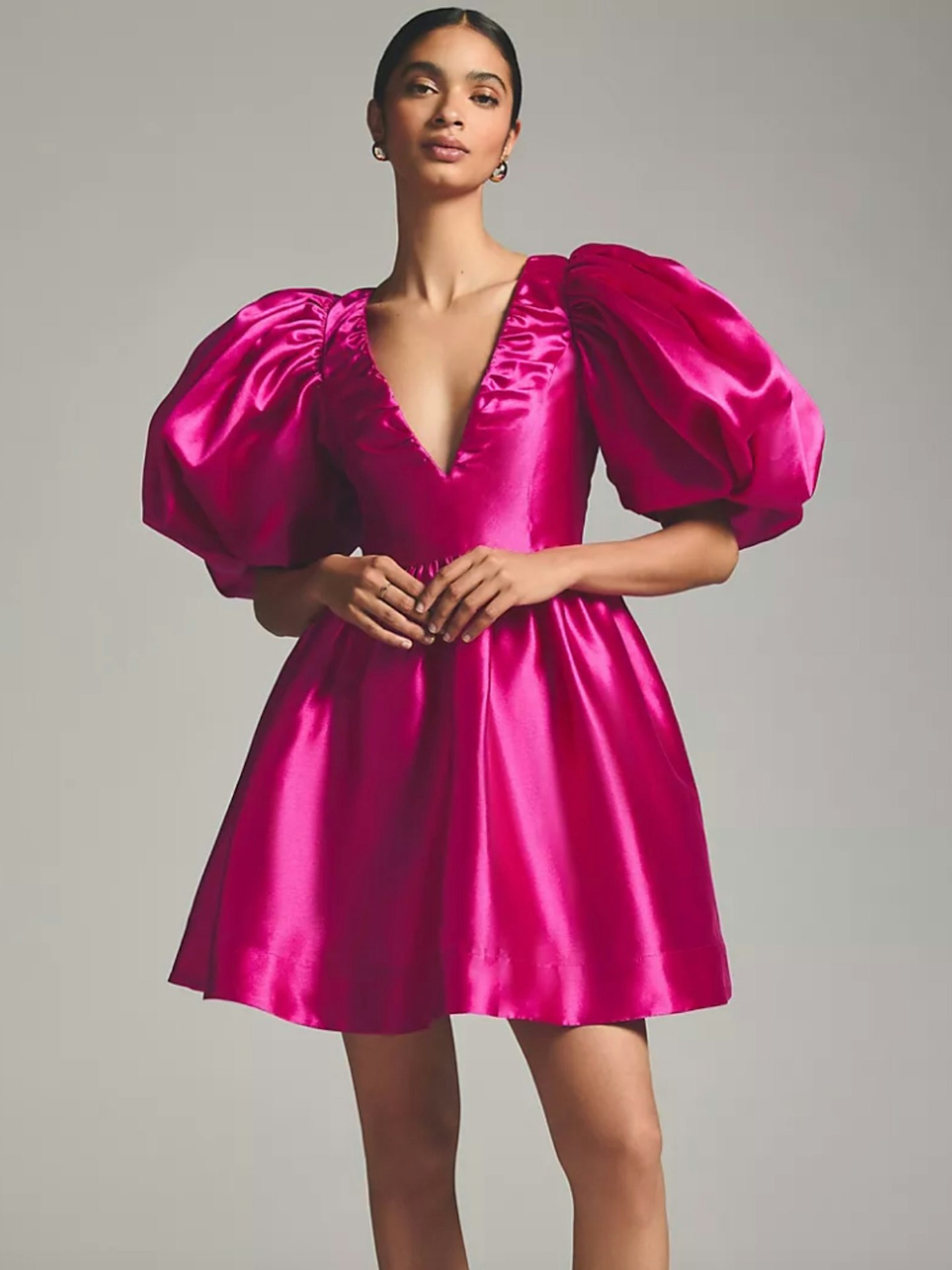 Anthropologie
Description
If you're willing to splurge, this Anthropologie dress is a must.
Dupe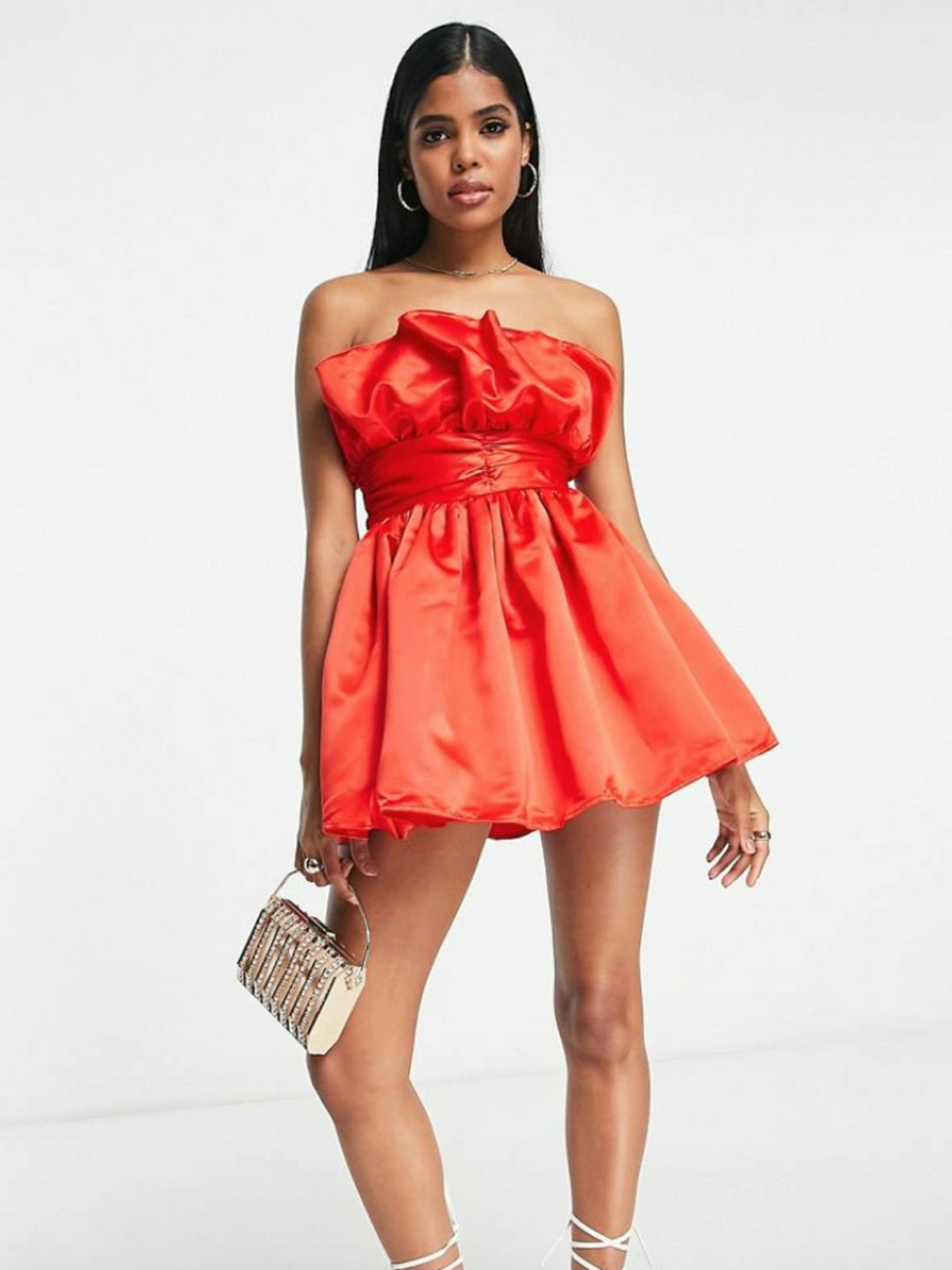 asos
Description
Or this affordable dupe from ASOS, which is also available in cute polka dot patterns.
The Love Island Double Denim Outfit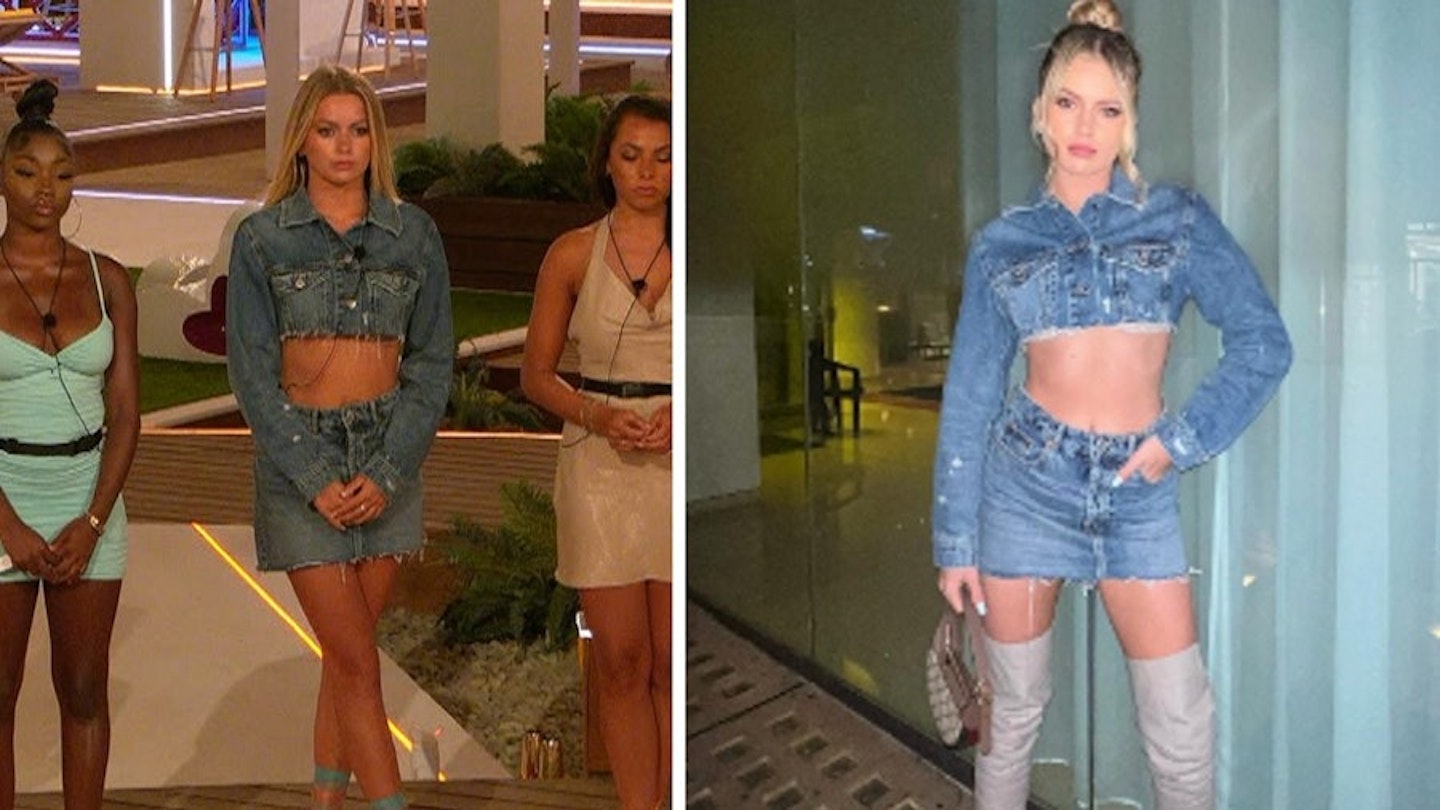 Not a lot of people in this world can pull off double denim- but trust in Tasha, cause she'll make it work. You can make it work too, with the right dupes below. (Her OG Zara co-ord is out of stock!)
Dupe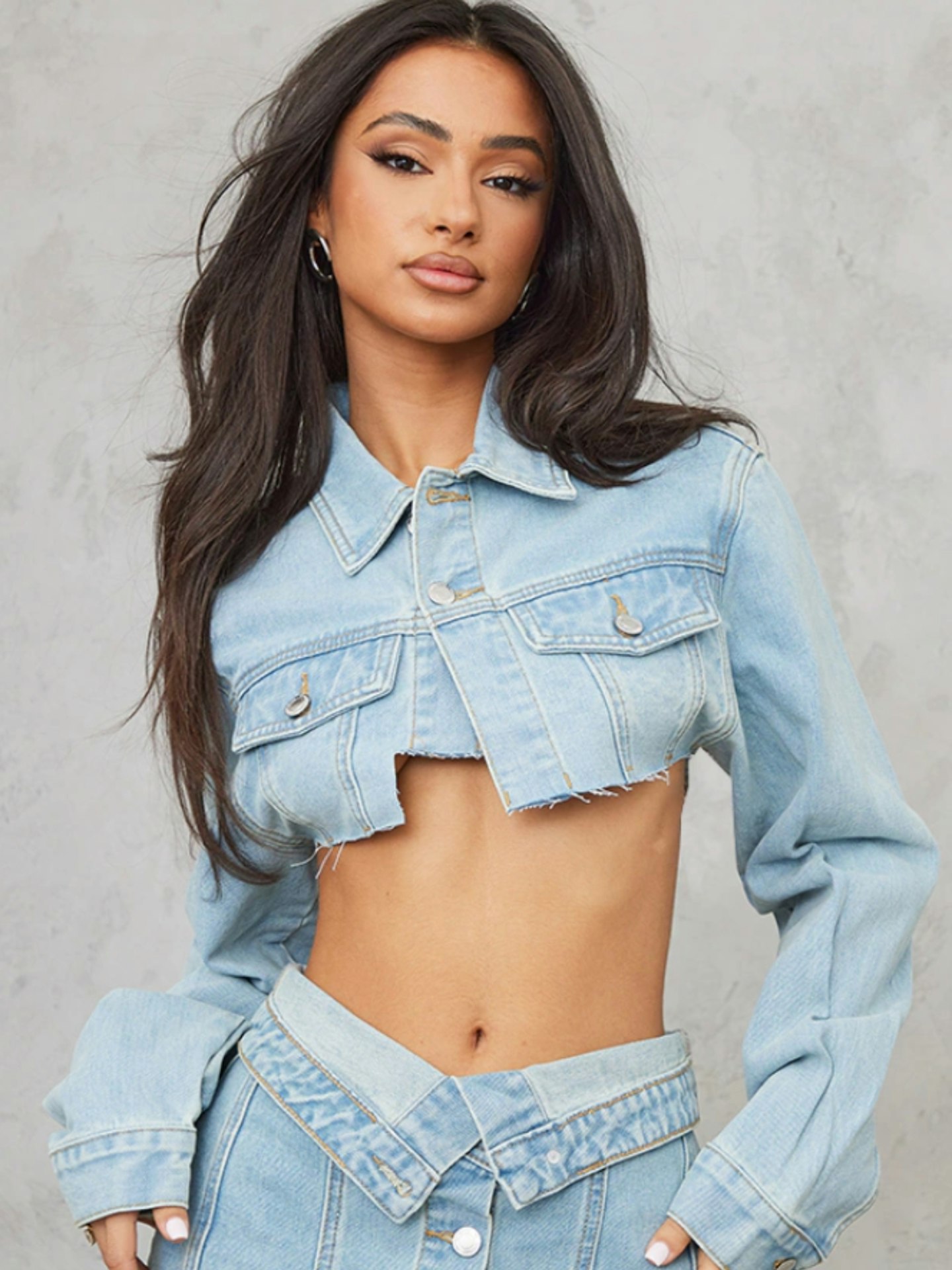 prettylittlething
Description
The Spanish sun didn't stopped Tasha from exploring denim, and we reckon this set from PLT is a
The eBay Party Blue Outfit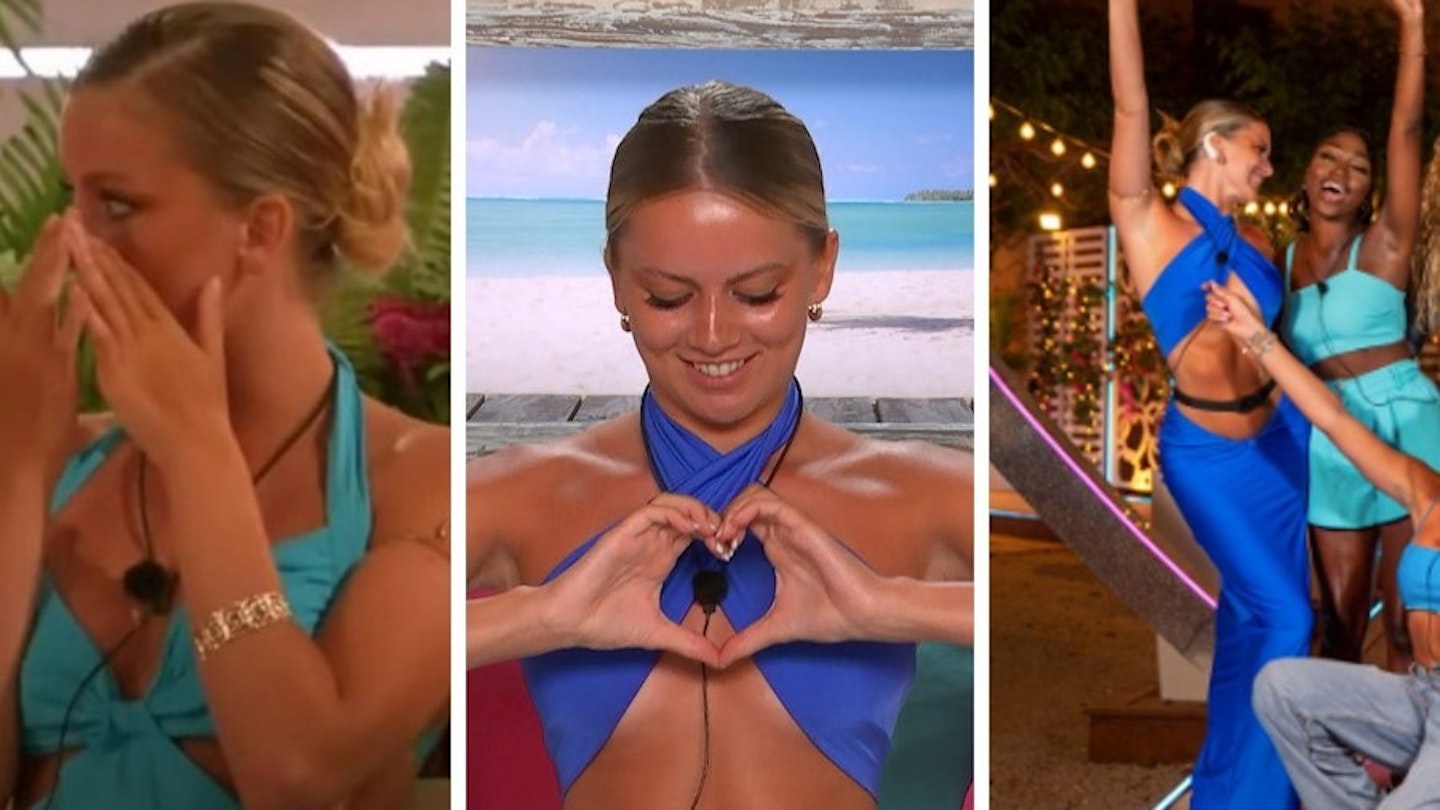 Honestly, this blue dress she wore at the blue themed eBay party was a MOMENT. It's still available, ya'll, so keep scrolling. Blue is defo the colour of the summer.
Original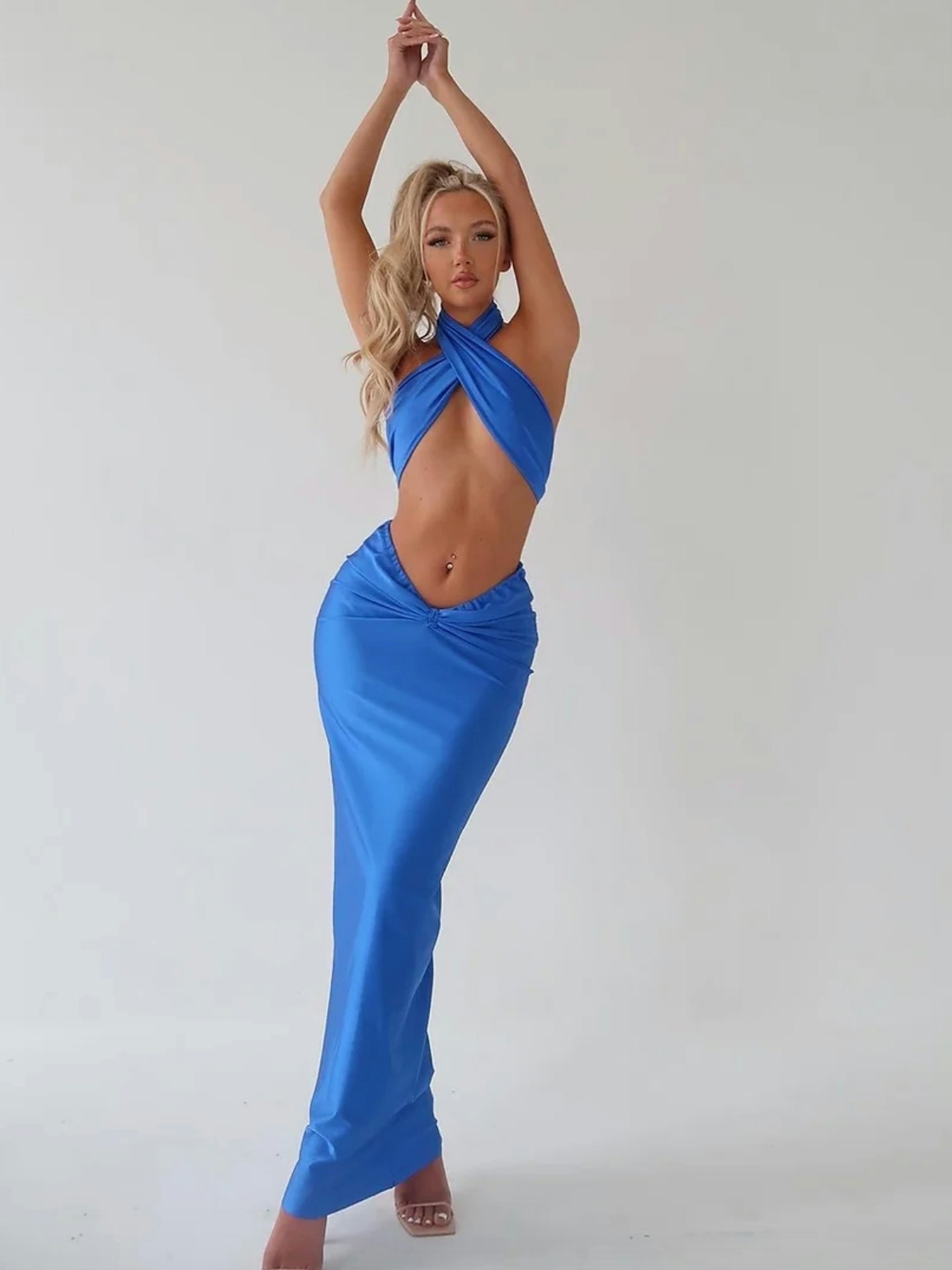 by the label
Description
So, plot twist - it turns out its not a dress, but a maxi skirt and crop top. Hopefully that
Dupe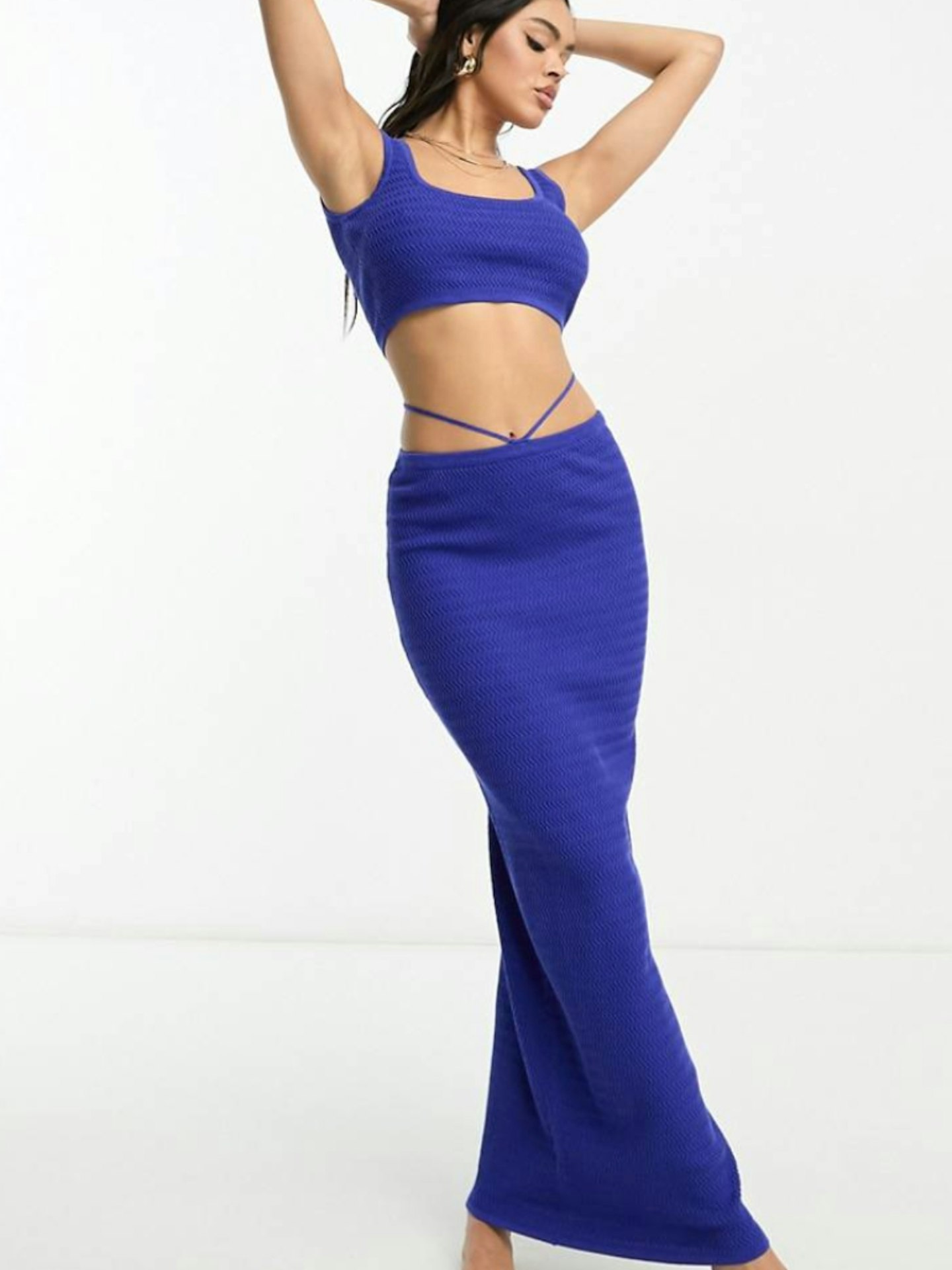 asos
Description
We are in love with this dupe for the blue eBay party look. Stylish and affordable.
Tasha Ghouri outfits: how Love Island CHANGED her style
Whilst the ubiquitous uniform for Love Island is often a trusty bodycon dress and heels (hey no hate Gemma Owens, it's a forever classic), Tasha Ghouri and her outfits ensured her authentic personal style forever shone through thanks to her unrelenting love for second-hand clothing. Oh, we love a sustainable queen.
Since leaving the villa, Tasha continues to share her stylish fits to the 'gram and influences us to shop on eBay or raid our local charity shop where possible. But has she always been so ruddy fashionable?
Tasha recently appeared on Amanda Wakeley's podcast, Style DNA to share her fashion secrets and was asked by the host, "Would you say the whole Love Island experience changed your style anyway?"
The 23-year-old replied: "Definitely, I think that eBay 100% changed my style in terms of when, I can't explain it, in terms of what we were given in there, so much vintage designer stuff and I was just like 'Wow'. I dreamt of wearing things like this one day."
So there you have it. Once you have access to rails and rails of curated second-hand clothing for a telly show, you are a second-hand queen for life. May Tasha Ghouri and her outfits reign on forever.
Ruby Barry is a Product Writer for heat, specialising in fashion and beauty. The team has nicknamed her "dupe queen", as there's not a product in the world she can't find a cheaper alternative for.