We all know that eventually Gemma Collins is going to take over the world. It's just inevitable.
She's been on numerous reality TV shows like Celebrity Big Brother and Celebs Go Dating, released a beauty line and several fashion collections as well as a Christmas track with Darren Day.
Now it seems that the GC is looking to Hollywood for her next venture after throwing her hat in the ring to become the first female James Bond when Daniel Craig bows out of the role after No Time To Die finally hits the cinemas.
Speaking on her self-titled BBC podcast, the former TOWIE star said, "I'd love to do a particular job that's all about keeping secrets. Namely being an international super spy."
Gemma continued, "This would be my dream job. I am constantly obsessed with watching action moves and I can see myself being the first female Bond."
CHECK OUT Gemma Collins' best diva moments of all time
Gemma Collins' best diva moments of all time - slider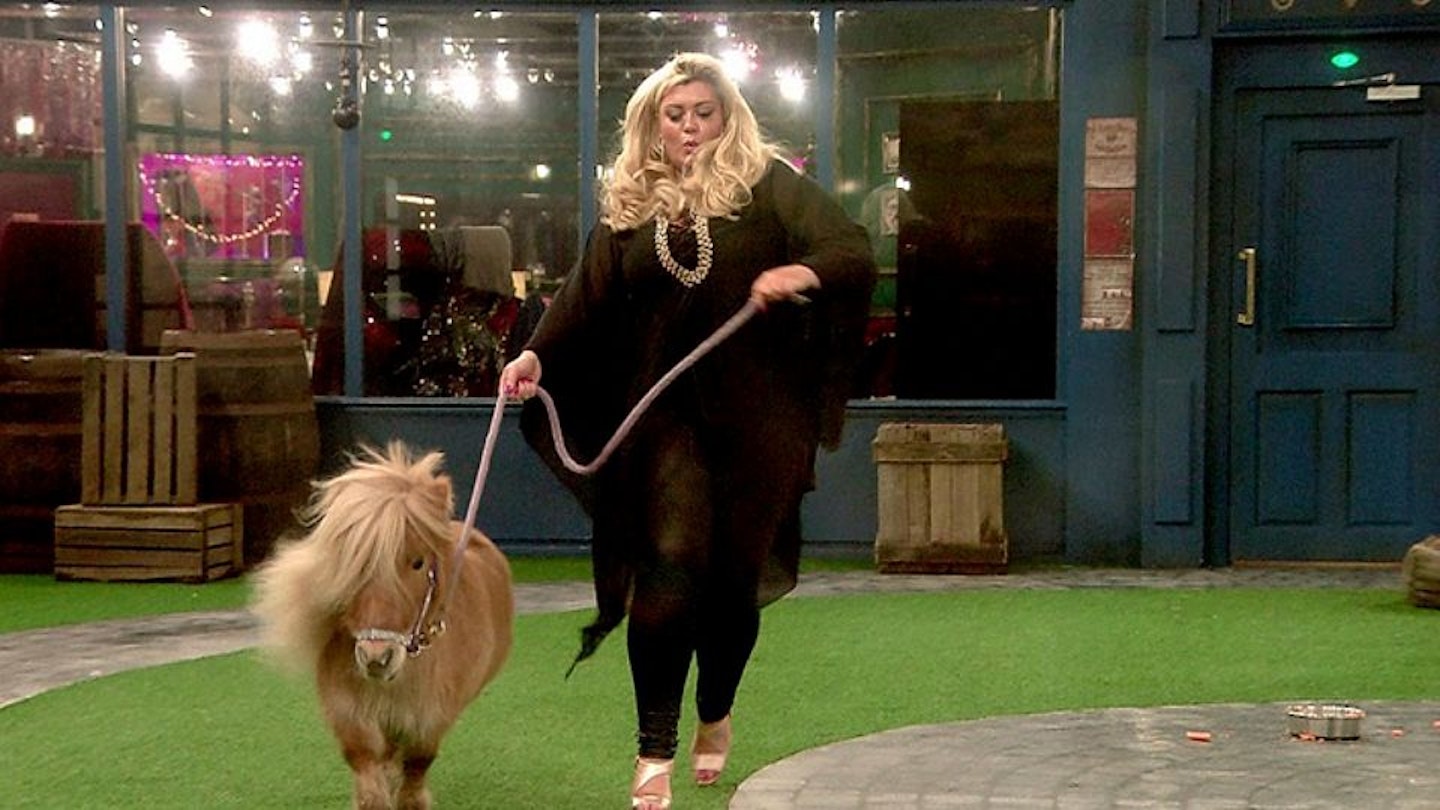 1 of 12
CREDIT: Channel 5/Celebrity Big Brother
When Gemma paraded through the Big Brother garden with a Shetland pony
When the Celebrity Big Brother stars were asked what one-off luxury they would like to be treated to in the isolated house, what did Gemma ask for? Contact with her family? Nope. A pamper treatment? Not quite... No, the GC asked for none other than a Shetland pony - which she proceeded to dance with around the garden. While stroking the pony, Gemma exclaimed "I want pink ones with glitter in their hair".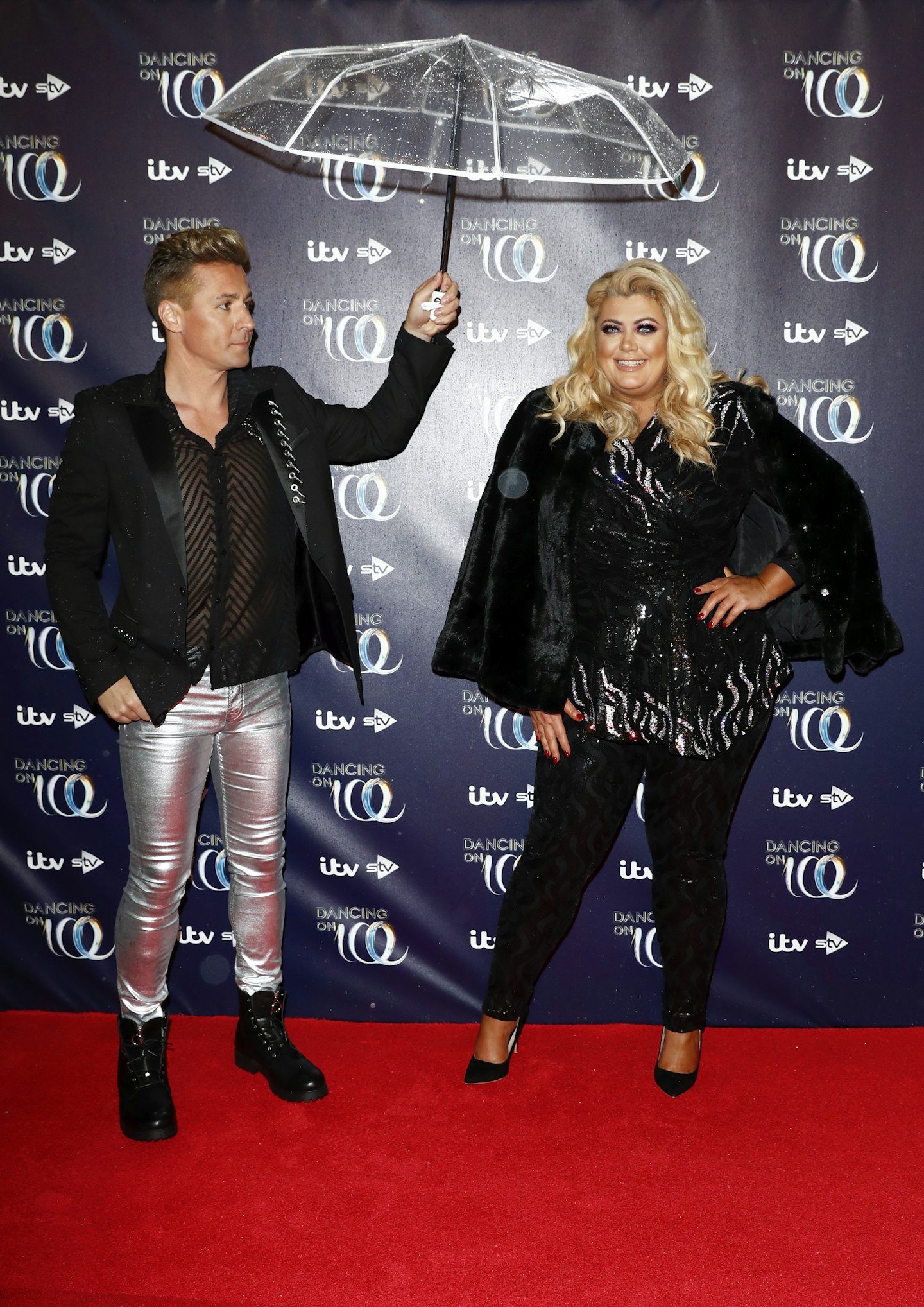 2 of 12
CREDIT: Getty images
When Matt Evers saved Gemma's precious blow-dry from the rain
Matt Evers protects Gemma Collin's fabulous blow-dry whilst leaving himself to become soaked in the rain on the Dancing on Ice red carpet.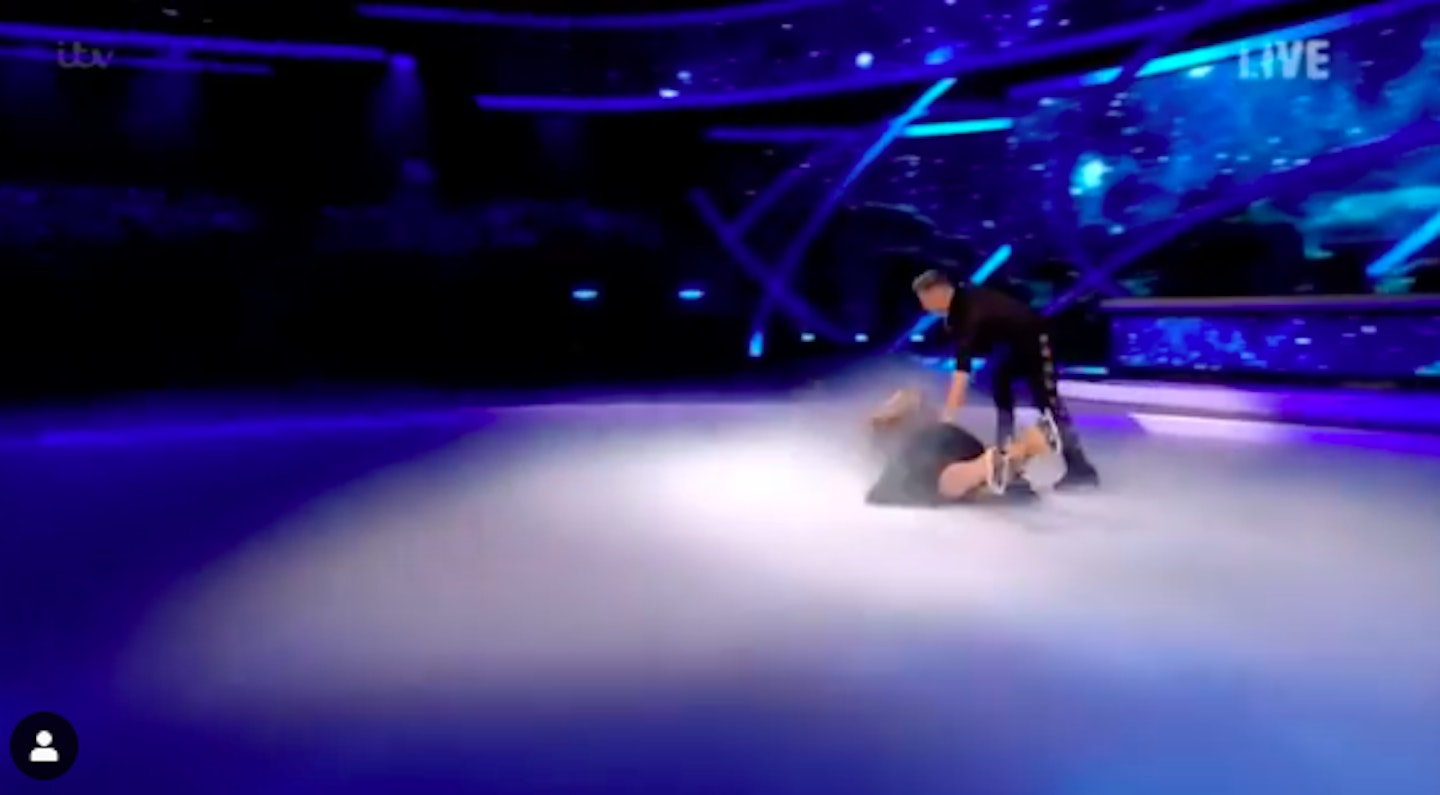 3 of 12
CREDIT: ITV / Dancing on Ice
When Gemma slipped during her Dancing on Ice routine
The 2019 series of Dancing on Ice is the gift that keeps on giving and poor old Gemma had viewers glued to their screens when she tripped over her foot and skidded across the ice. Ouch. The TOWIE queen soon picked herself up and styled through her ice-skating miss-hap. Jason Gardiner reportedly suggested that Gemma's fall was karma for her diva tantrum the week before.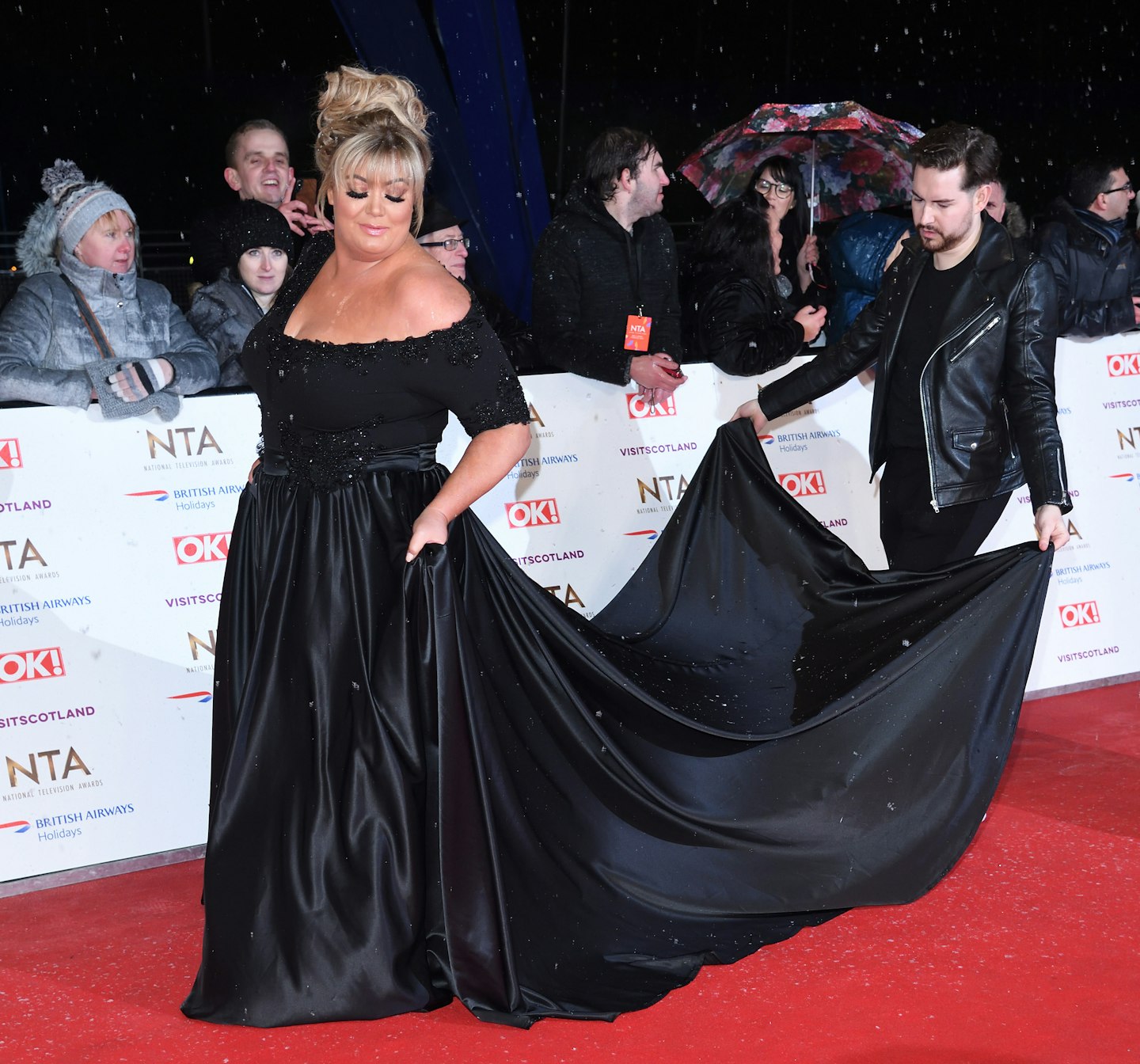 4 of 12
CREDIT: Getty images
When Gemma's entourage fixed her dress on the NTAs red carpet
Can you even call yourself a diva if you don't enlist a personal helper on the red carpet? The GC had her entourage to hand, ready to smooth out any creases in her glamorous dress.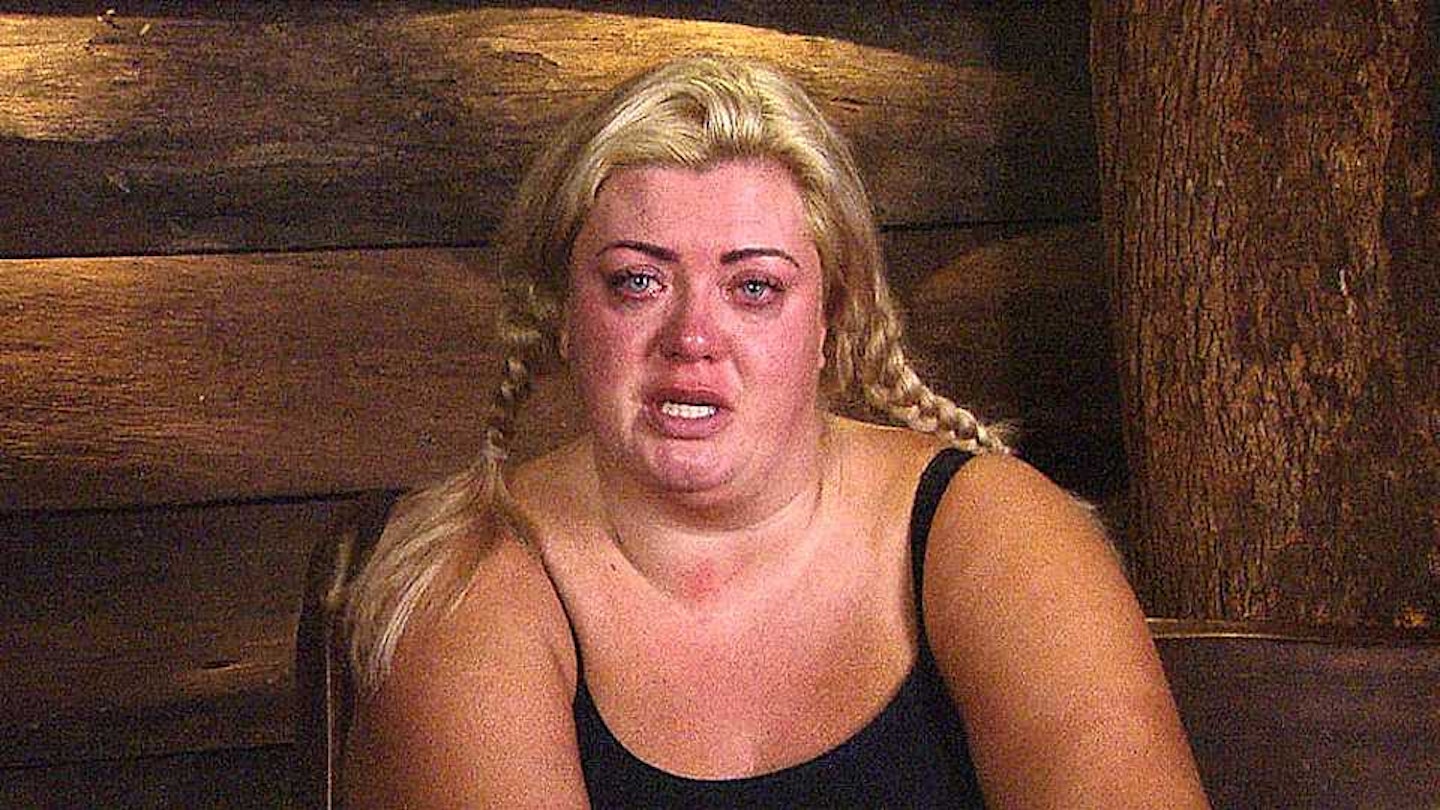 5 of 12
CREDIT: ITV/I'm a celebrity get me out of here
When she spent 72 hours in the jungle
Gemma famously lasted just 72 hours in the I'm a Celebrity jungle, but she still managed to make the nation laugh with her outrageous behaviour. The TOWIE star even insisted "People that murdered get treated better than this, and thats the truth. Even a murderer gets fed three times a day."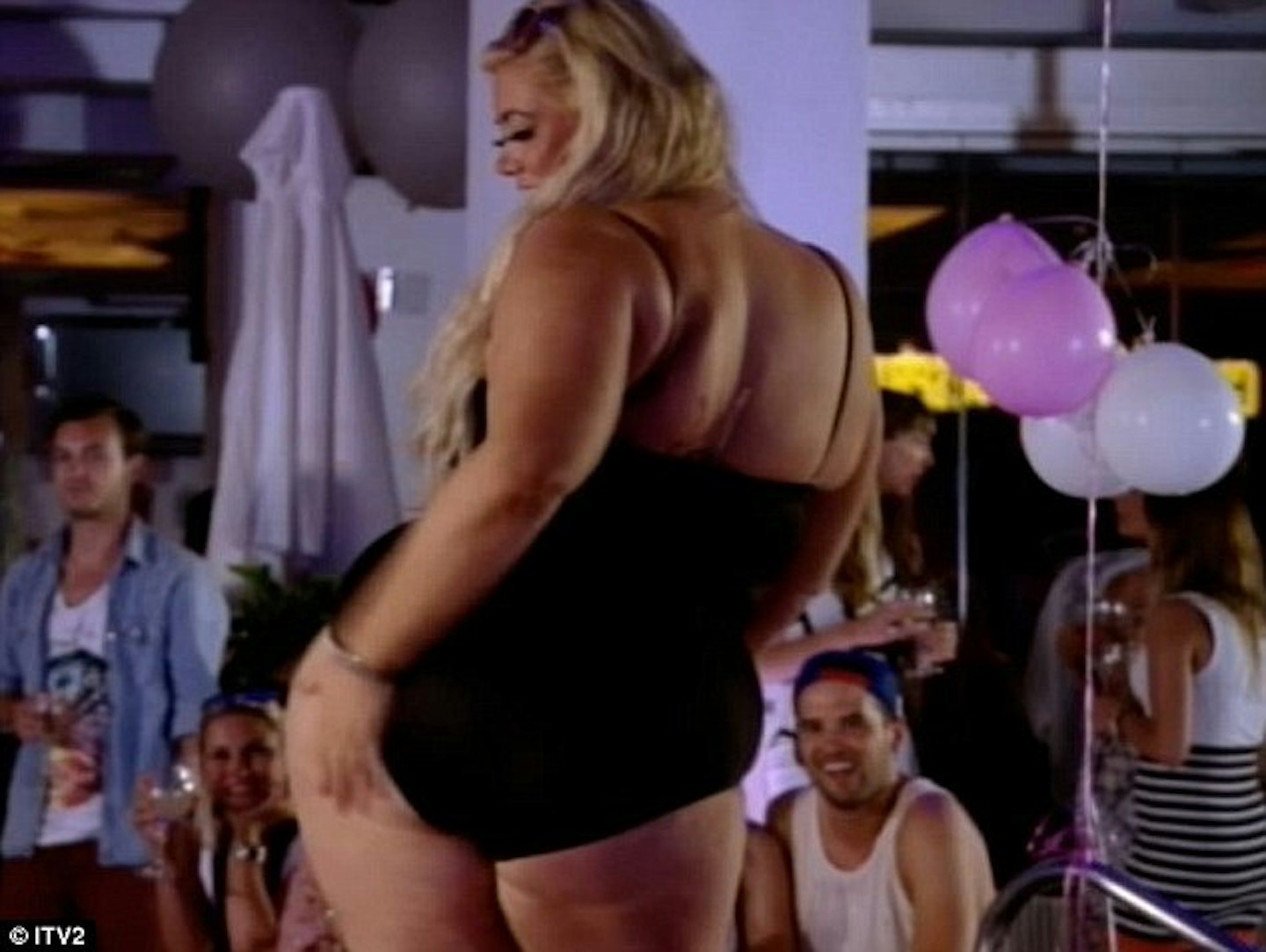 6 of 12
CREDIT: ITV2/TOWIE
Gemma's infamous candy scene
Ah, the early days of Gemma and Arg's relationship. The GC was filmed in a Marbella special, when she famously told on/off boyfriend Arg "Don't ever disrespect a girl like that again. Take a good look at this, you ain't ever gonna get this candy.", before dropping her throw and strutting away in a black swimsuit.
7 of 12
CREDIT: Getty images
Gemma's friendship with Kim K's BFF
Gemma made pals with no other than Kim K's best-friend, Jonathan Cheban in Big Brother, where she told him "By the time you're finished with me, I'm gonna be a Gem-dashian." The stars have been friends ever since and Jonathan even flies over to the UK to visit Gemma, where the pair go on fancy shopping trips to Harrods together.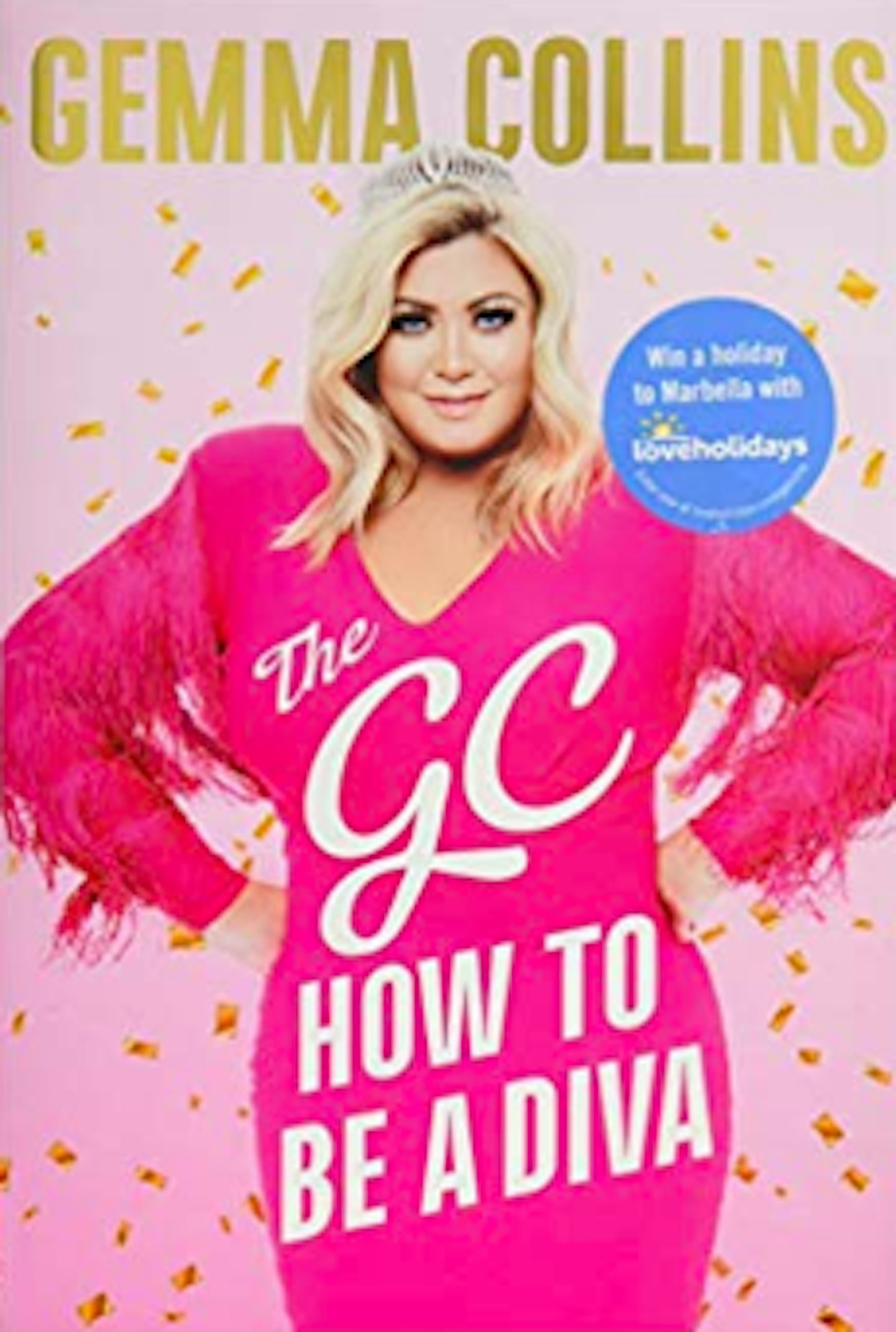 8 of 12
CREDIT: Headline Publishing group
When she was a total diva in an interview
Anyone else still cringe when they remember that painfully awkward chat between Gemma and an interviewer who hadn't read her book? The GC had a major diva-meltdown when she found out the journalist hadn't been seen a copy before holding the interview, thus ending the call, "Darling, don't worry, we're going to get the book publishers to send everyone doing an interview the book. Thank you, bye!"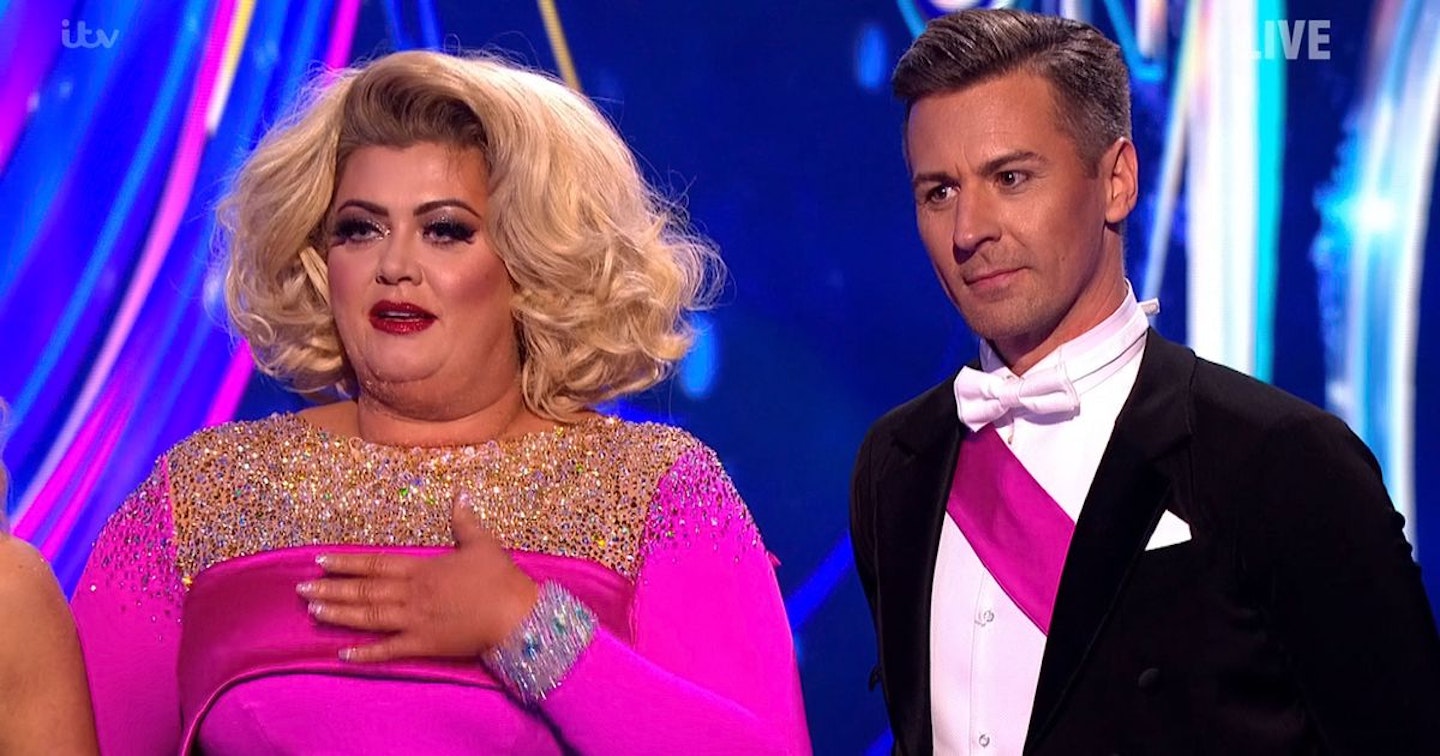 9 of 12
CREDIT: ITV/Dancing on Ice
When Gemma went into full GC mode on Jason Gardiner
Dancing on Ice has been full of feisty celeb dramas. Gemma didn't hold back after Jason Gardiner accused of her being lazy. The TOWIE star furiously shouted "Boring!" before yelling, "Don't sell stories on me." Poor Matt Evers couldn't even hide how awkward he felt...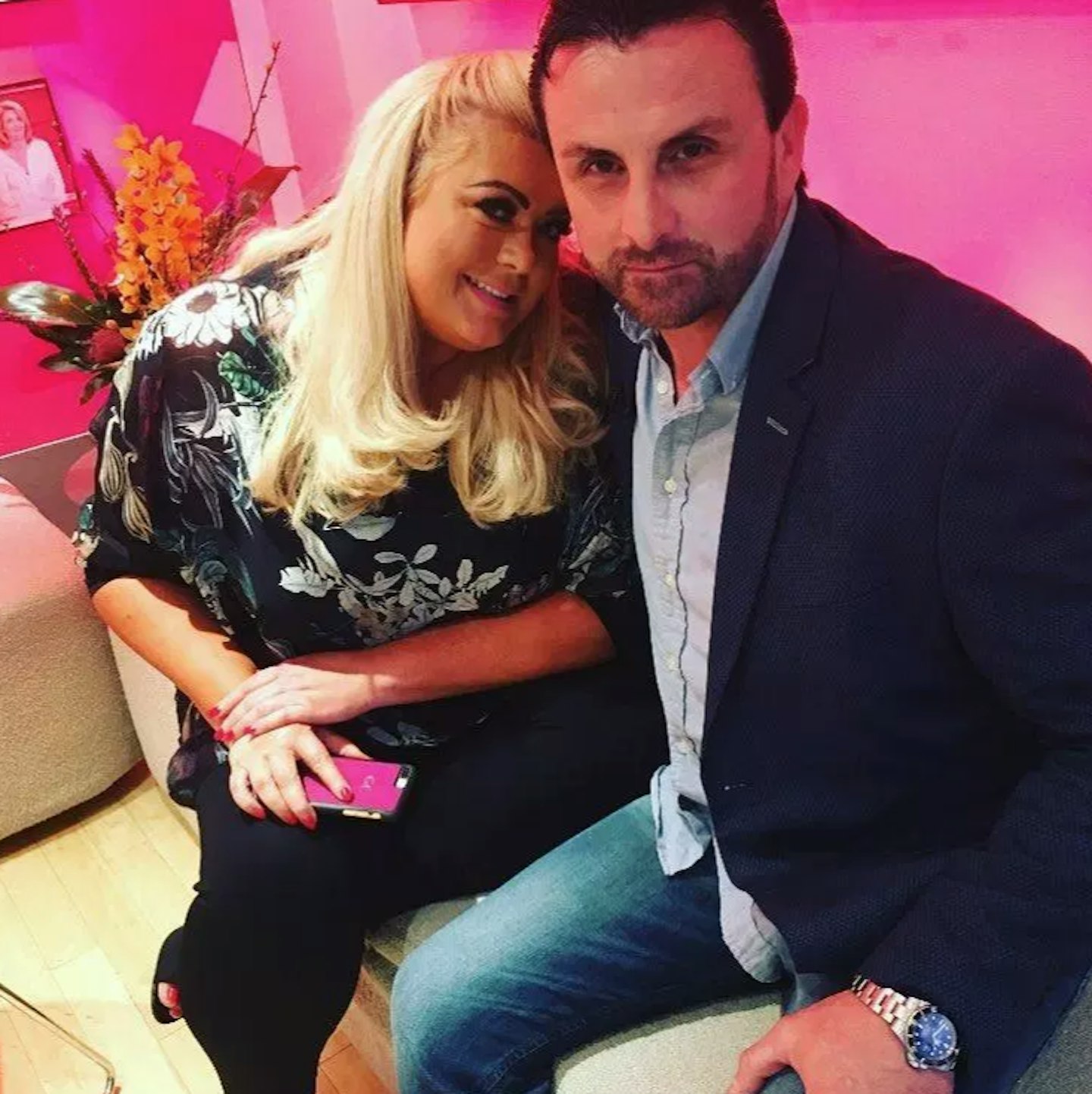 10 of 12
CREDIT: Instagram
When she dumped her date live on Loose Women
Ah, poor Laurence Hearn - the charming man that attempted to win over Gemma, only to be dumped live on Loose Women weeks later. OUCH.
11 of 12
CREDIT: Channel 5/Celebrity Big Brother
Basically, her entire time in the CBB house
Other hilarious moments from Gemma's stint in the Big Brother house included yelling at producers, "I don't need the money! I've got money!". She also got upset when Big Brother failed to provide professional blow-dries: "This is very expensive hair and its all frazzled, because you've only got straighteners in here, you haven't got heated rollers. So, you can pay for me to have a new set of extensions. Straighteners are what weirdos use on their hair."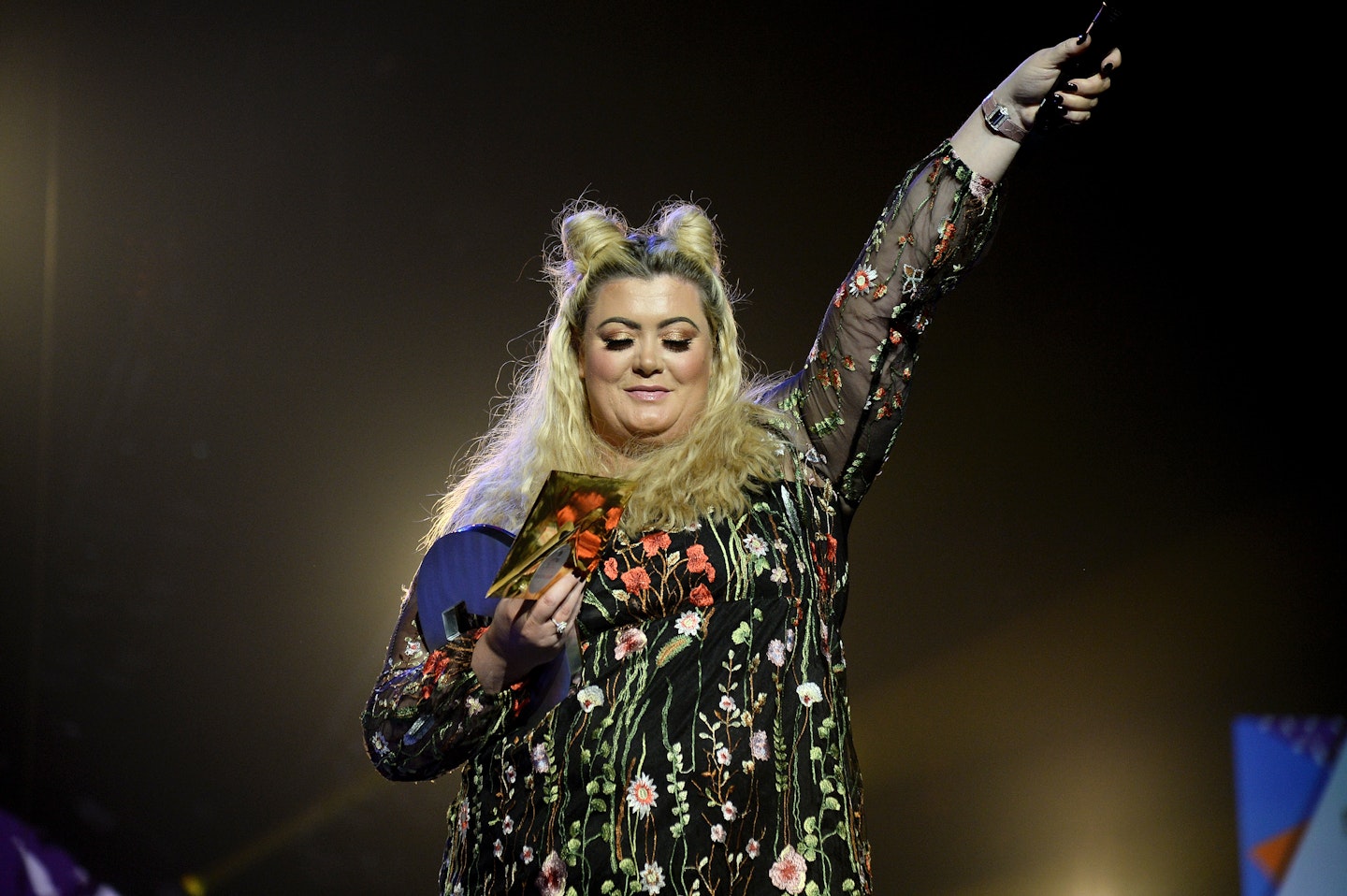 12 of 12
CREDIT: Getty images
And when she fell down the trap door at the Teen Choice Awards
Talking of Gemma's tumbles - how could anyone forget her iconic fall down the trap door at the BBC1 Radio Teen Choice Awards?
She added, "The name is Bond, Gemma Bond. It's got a lovely ring to it. I wouldn't put on a fancy accent. I'd talk how I talk, it'd be absolutely fabulous. I've got a licence to thrill baby!"
Whilst we can't quite picture Gemma as Bond, we think she'd be the perfect cameo in the next 007 film. What a crossover that would be...
WATCH Gemma Collins takes on The Brag Off
LOOK! More News!
Big Brother's Pete Bennett shares emotional tribute following Nikki Grahame's tragic death
Other big names supposedly in the running to take on the infamous spy role are Bridgertonheartthrob Rege-Jean Page, The Night Manager actor Tom Hiddleston and (our favourite contender) Idris Elba.
Speaking about the rumours earlier this month, Rege told The Mirror, "Ah, the 'B' word. I think if you are British, and you do anything of note that other people take notice of, then people will start talking about that."
He continued, "I think that's fairly normal, and I'm flattered to be in the category of Brits that people have noticed. Nothing more- or less- than that."
Tom Hiddleston has also addressed his chances of playing the iconic character telling Empire, "What can I say that you don't already know? It's very interesting in itself that I've suddenly become very aware of what I'm saying, is it not?
"Because there's something about what I'm saying that becomes the story. Not for you, but for the world outside. Whatever I say, I've found generated more questions."