The latest series of Married At First Sight Australia had us hooked from the very beginning when Bronte Schofield pulled Harrison Boon aside on the wedding day to confront him about rumours he was dating someone outside of the show.
It turned out that dramatic moment was just the tip of the iceberg for the pair, whose controversial relationship was responsible for major drama throughout the series. Not only was Harrison accused of manipulating Bronte by their fellow cast members including Evelyn Ellis, but he also had A LOT to say about some of the other couples and just generally rubbed everyone up the wrong way.
Bronte finally reached the end of her tether at the final dinner party and dramatically left the experiment and, just weeks after their split aired on TV, Harrison's already got himself a new girlfriend.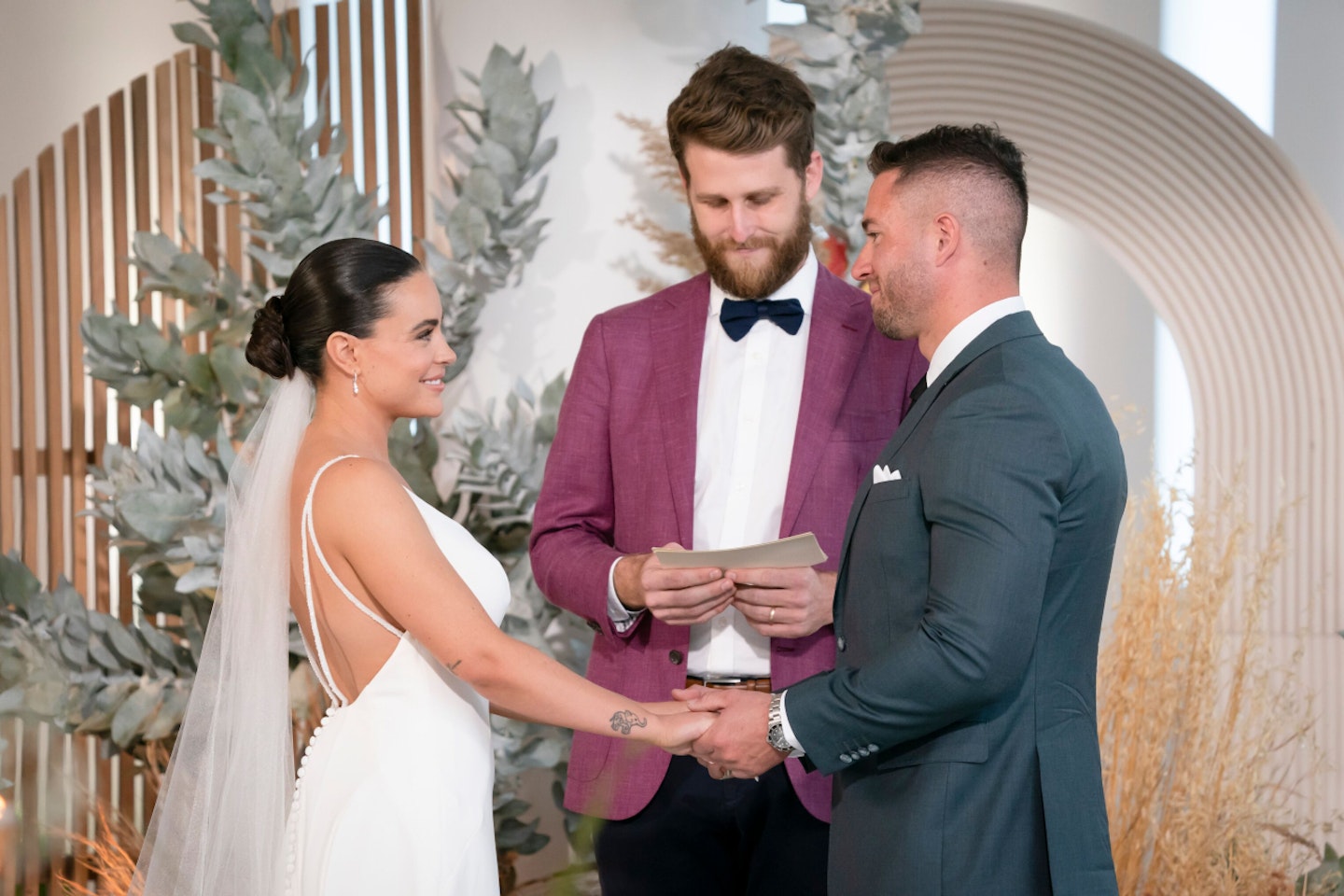 So, we've had a look at what Harrison's doing now...
Who is Harrison Boon?
Harrison is best known for appearing on series ten of Married At First Sight Australia. He was one of the grooms on the show and was paired with Bronte Schofield by the dating experts.
How old is Harrison Boon?
It's thought that Harrison was born in January 1991, which would make him 32 years old.
Where is Harrison Boon from?
He's from Sydney.
Are Harrison and Bronte still together?
Given that he's currently in a relationship with someone else, you won't be surprised that Harrison and Bronte are no longer together. They separated on the show before the final vows.
Who is Harrison Boon dating?
Harrison first stepped out with his new love Gina Ha at the end of March, when his split from Bronte first aired in Australia, as they celebrated the end of his on-screen marriage on a night out in Sydney.
At the time, a source told Daily Mail Australia, "Harrison and Gina met a few months ago after his split from Bronte, and they've been inseparable ever since.
"They've kept their relationship under wraps until now, but with Harrison's TV marriage officially over, they're thrilled to be able to go public."
Not much is known about Gina, although it's claimed she's moved to Australia from her native Germany a number of years ago and works as a waitress in a café.
Following her rollercoaster ride of a relationship with Harrison, Bronte recently spoke out on how she feels about Harrison's new romance on TikTok and she's been very diplomatic.
When one user made some unkind comments about her looks, Bronte replied, "I agree, his new gf is stunning and I wish her nothing but the best with Harrison. Dimming someone else's light won't make yours shine any brighter."
What an unproblematic queen.
What is Harrison Boon doing now?
Following his MAFSAU stint, Harrison has launched his own podcast - The Harrison Boon podcast.
What is Harrison Boon's Instagram?
You can follow Harrison on Instagram at @harrison_boon_.
WATCH: 'They're Bonking Like Rabbits!' We go BTS on MAFS UK 👀