We love a bit of self-care and all this time at home has really given us an excuse to look after ourselves inside and out. Each week, we'll be asking the celeb lot to share their Sunday self-care routines, because taking care of yourself is more important than ever.
This week it's all about Amber Gill, the lovable Geordie who was crowned the winner of Love Island 2019. She's charming, hilarious and the sort of girl you'd want as your best pal. As well as working with top brands such as Misspap and Public Desire (more on that in a minute!) she's also encouraging her fans to feel healthy and confident with her workout platform, Amber Flexx.
Amber chats exclusively to heat about her self-care rituals, mammoth skincare routine and her experience with the Law of Attraction...
On her Public Desire launch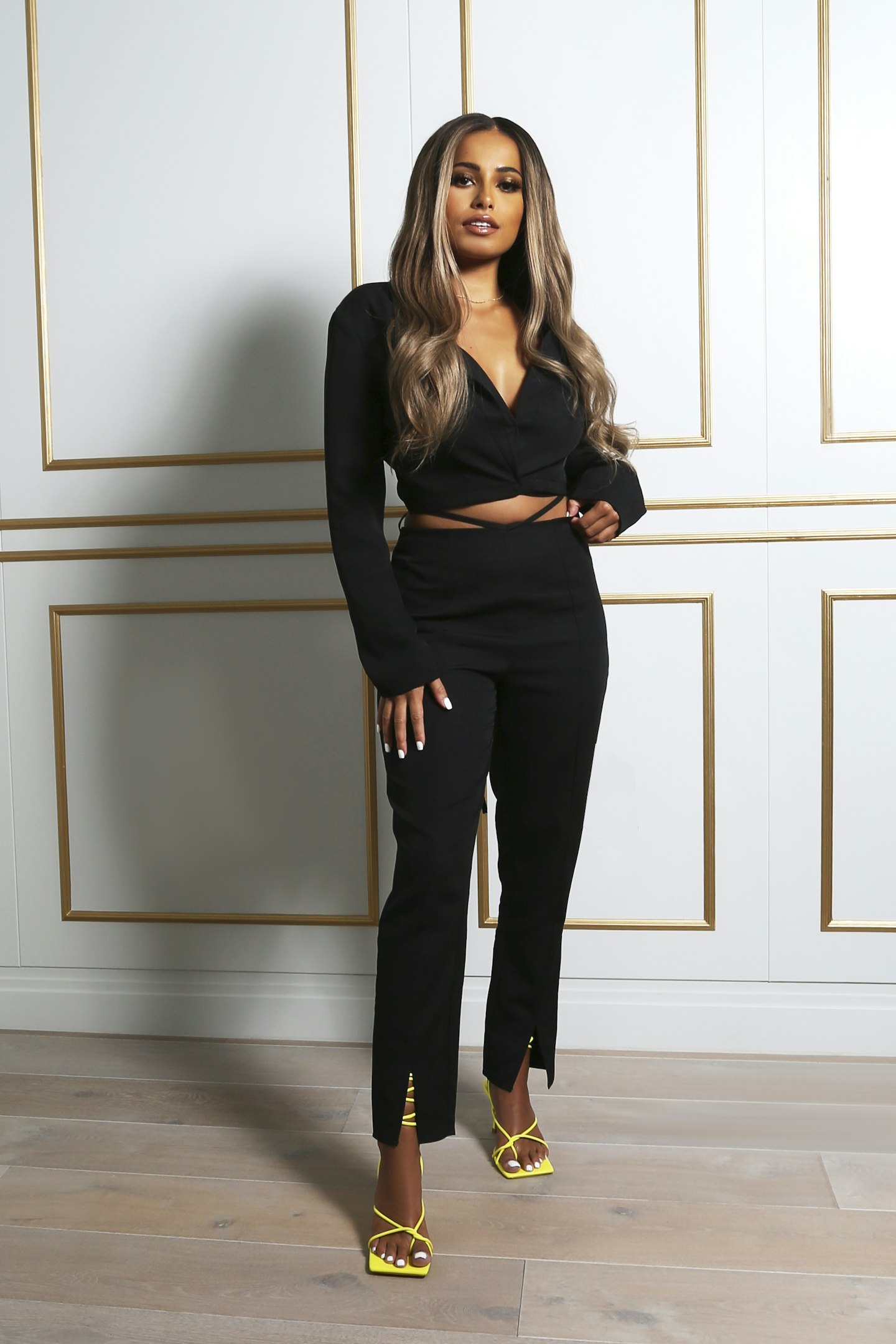 Amber hasjust dropped a collection with Public Desire, which includes 33 pieces of clothing and 14 styles of footwear in multiple colourways. Eeek!
"Public Desire has been a shoe brand that I've always ordered from years ago, so it was a pretty big deal for me. I've always wanted to work with them. So then I just decided that this year was the right year to do it and they were really excited to make a collection with me and we decided to do clothes and shoes together."
So, what can we expect from the collection?
"They're just really cool designs," Amber shares. "Obviously, my favourite colours are in there and it's really on-trend. I'm really excited for it to launch."
Amber's favourite piece from the collection is a pair of very 'June 21st worthy' orange mules, called 'Punch Orange'.
Noted.
On self-care rituals
If there is anyone worthy of the 'Self-care Queen' title, it's Amber. The 23-year-old shares how she uses feel-good rituals to take care of her mental wellbeing.
"I've got little rituals that I do in the morning to just make sure that I set myself up to have a good day. So, even things like making my bed, for some reason, if I make my bed, then my whole brain just feels way more organised. Then I like to put some incense on and do a little bit of meditation."
"I've just started recently journaling again, which I find so helpful with just your thoughts and ideas that you might have, you just don't feel as muddled throughout the day. So that's my morning and then on an evening, I do like an hour-long skincare routine because I just love my skincare and then I like to read a book and then do more journaling."
If you are new to journaling, Amber says it's important to find a system and routine that works for you.
"You can get journals where you fill in what habits you want to do and what you feel gratefulfor or you can just get a plain notebook and just write down all your thoughts. I have both to be honest, because I change day to day what I want to do, whether I want to write three lines or two pages!"
On skincare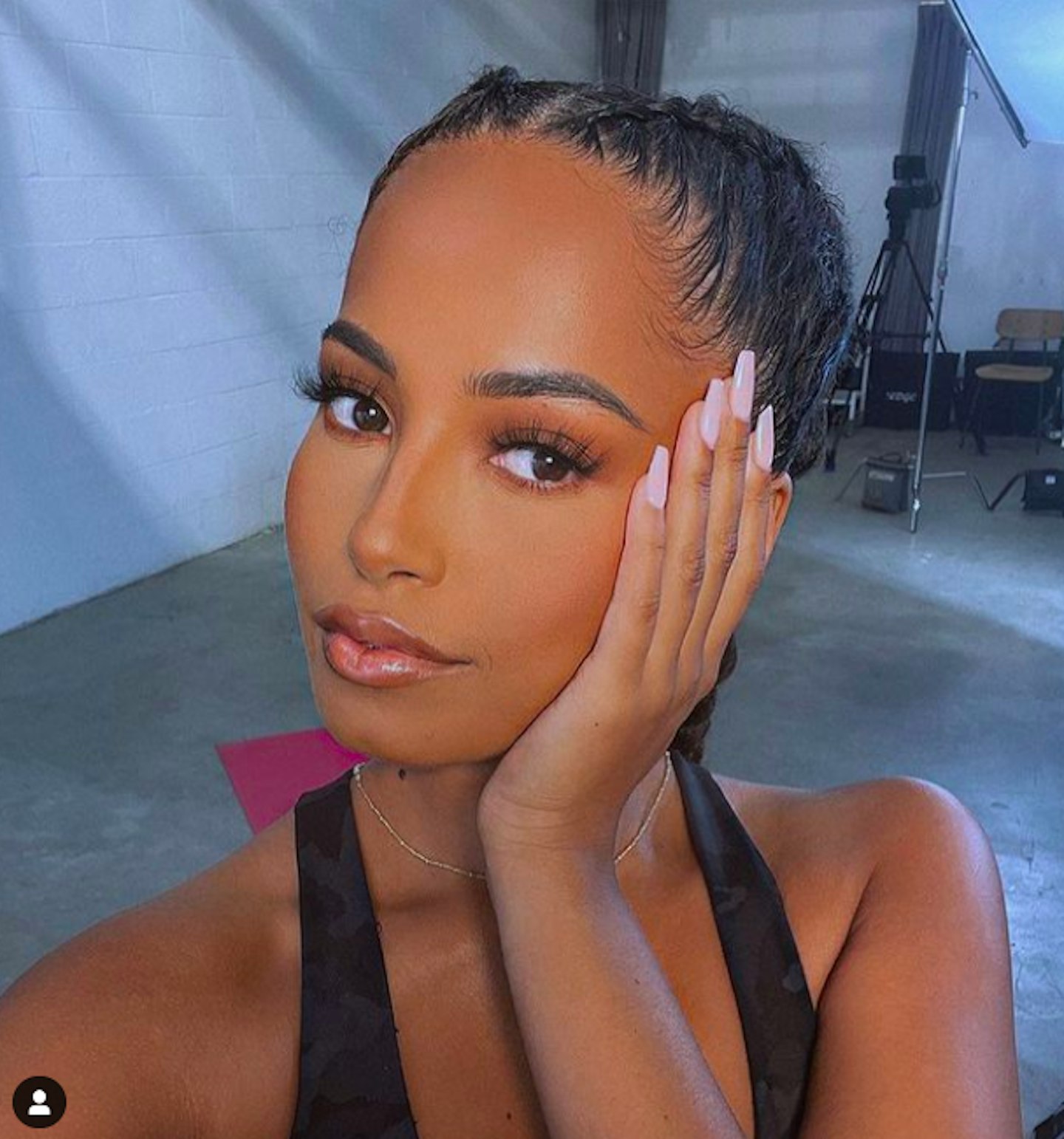 There are no make-up wipes or half-arsing your serum as far as Amber is concerned. The star shares her go-to evening skincare routine and it's quite frankly gold. Are you taking notes? Good.
"I put my candles on, put my pyjamas on, get a nice headband on then I'll use an oil cleanser, then a normal cleanser. Then use a chemical exfoliator, I've been liking chemical exfoliators recently. Toner and then a bit of hyaluronic serum and then nighttime serum and then moisturiser and then sometimes I do a facial roller routine.
"I found these warming eye maskswhich I've just added into my routine, they just cover your eyes and it's really nice. I think I got them off Amazon or something. If it has anything to do with self-care, I'll find it somehow! Then I'll just go to bed and I find that I have a better night's sleep when I invest in that routine than when I don't."
What skincare products is Amber loving right now?
"Drunk Elephant's T.L.C. Framboos Glycolic Night Serum transforms your skin throughout the night, I absolutely love it. For cleansers, surprisingly I just like CeraVe, it's quite a cheap brand, but the ingredients are so minimal and it's just so nice for your skin. I love theHydrate and the SA Smoothing one.
At under a tenner, you really can't go wrong.
On her favourite make-up tip
"With concealer, instead of drawing a triangle, which everybody seems to do, just do a little bit of concealer in the inner corner and a little bit on the outer corner and it lifts your face up. I couldn't believe it!"
Are there any budget beauty buys that Amber is loving right now?
"I love the Maybelline Sky High mascara. I love Maybelline mascaras, they're always really good."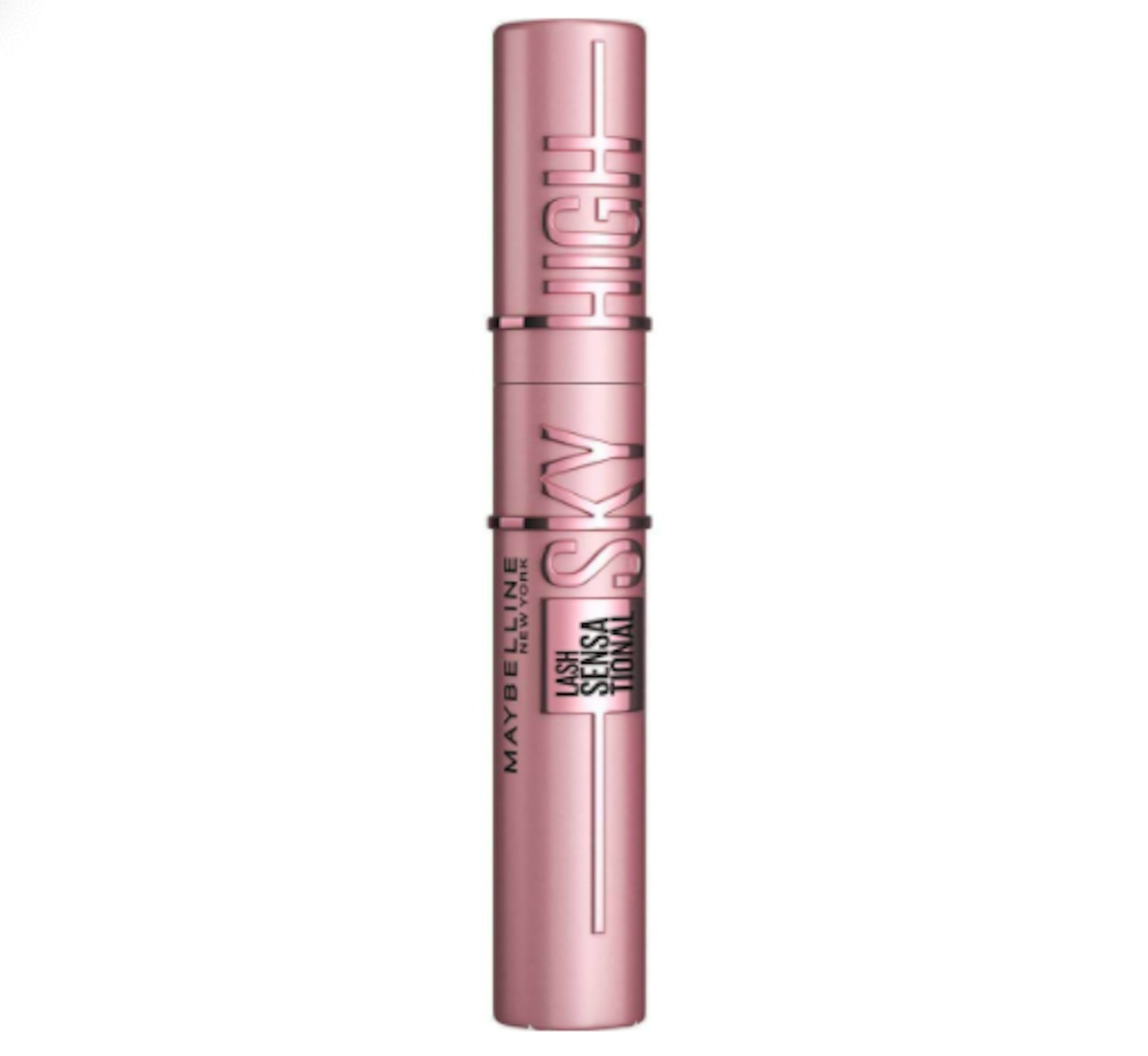 Amazon
On the Law of Attraction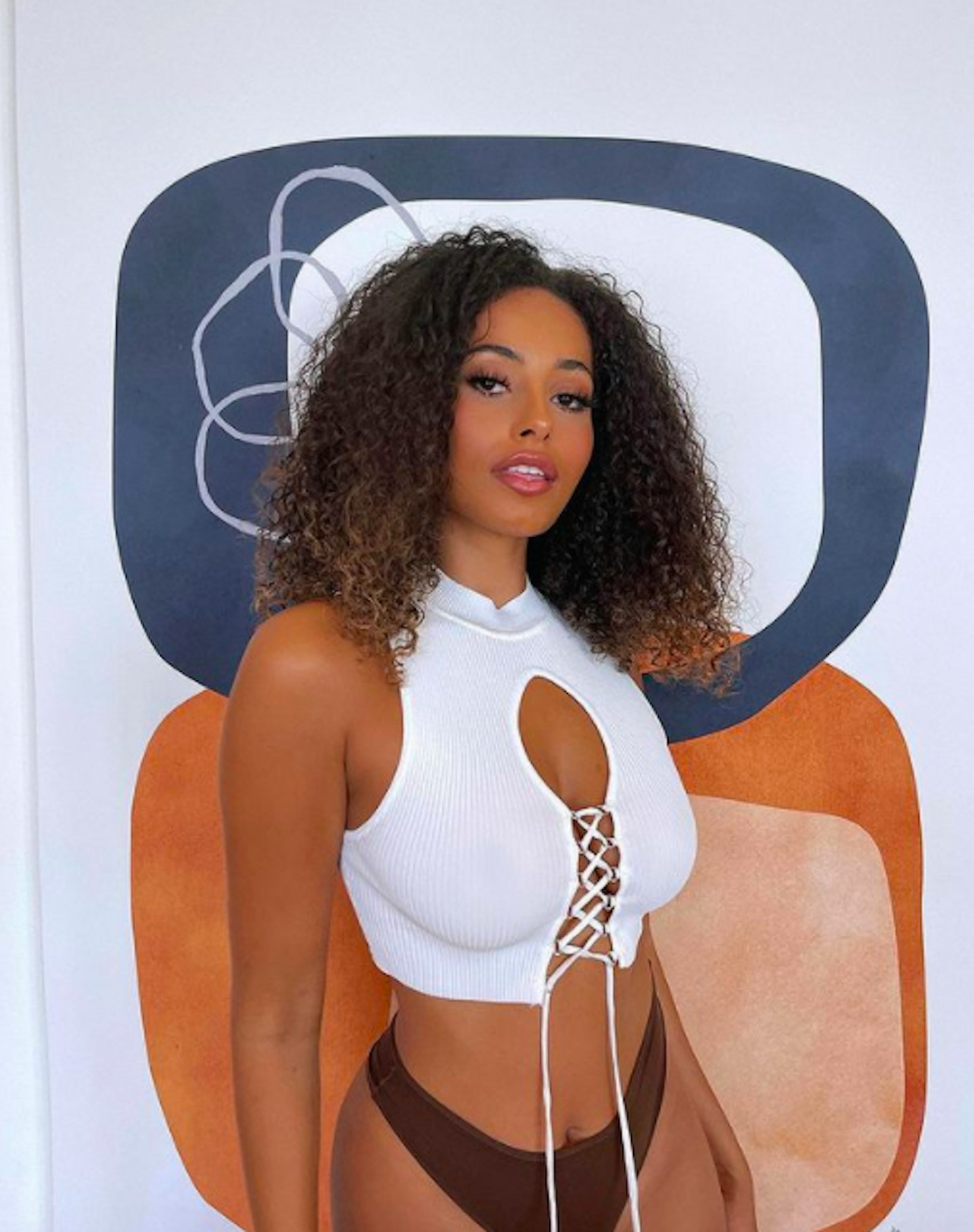 The Law of Attraction is the ability to attract into our lives whatever we are focusing on, whether it's positive thoughts, aspirations or your career goals. Essentially the notion of believing you are worthy of good things.
"So I have believed in the Law of Attraction for like years now. Like, for ages and ages and I do think that it's sort of the reason why my life has taken the path that it has because I just used to believe in what I wanted and it really used to work for me. So I've been doing manifestation for a long, long time and I just absolutely love it."
LoA, manifestation and vision boards are becoming increasingly mainstream, which Amber says is only a good thing.
"You know what, it's really nice because when I first started being into it, everyone thought I was just this crazy person and was judgy, whereas now everyone's sort of getting into it and it's like trendy and I'm like 'yes, I'm so glad now!' because everyone just thought I was a crazy person that was like, 'I'm gonna be like a millionaire and stuff' and they were like, 'Oh, shut up!'
On fitness
After feeling unhappy in herself after the first lockdown, Amber started the fitness platform Amber Flexx which focuses on quick home workouts that are fun, challenging and addictive.
"I feel like with a fitness journey, you go on waves where you are really strict with yourself. Like when I lost all my weight, I was really strict and then now that the restaurants are all open and I'm sort of a bit more lenient with myself! But I work out, I still work out like four to five times a week. So I do think that now I've got such a healthier relationship with food as well. Which I think was the main problem of why I got into the rut that I got into when I put on weight and I was in a bad headspace."
For Amber, balance is key.
"So now it's a good balance where I work out, but I'll also eat nice things but I can get back on track. It's taken a while to get there, it took like months and months. That's how Amber Flexx was born in the first place because I just had a tough time trying to get a hold of it all."
What's Amber's go-to healthy meal when she needs something delicious and quickly?
"I feel like I say the same thing every time. But like I'm obsessed with sourdough bread. I put mozzarella and tomato on it, but you can also add avocado too. If you pre-mash the avocado and put it in the container, it lasts longer. So that's really easy as well."
On social media boundaries
"I just try to make sure that I'm not on it 24 hours a day. So I think one of the struggles of being in this job is that you could just be on your phone forever and never ever put it down, ever. There's always something to do. You could be posting a story, you could be replying to a DM. So it's just setting time aside to not be on it and sometimes when you go out, not posting the food that you got an or who you're with and just putting it down. So that's what I like to do to just detach myself from it sometimes.
"It's very hard. And that's something that I've found hard to find the balance in because I either share nothing or share absolutely everything."
On getting a babein' pic for the 'gram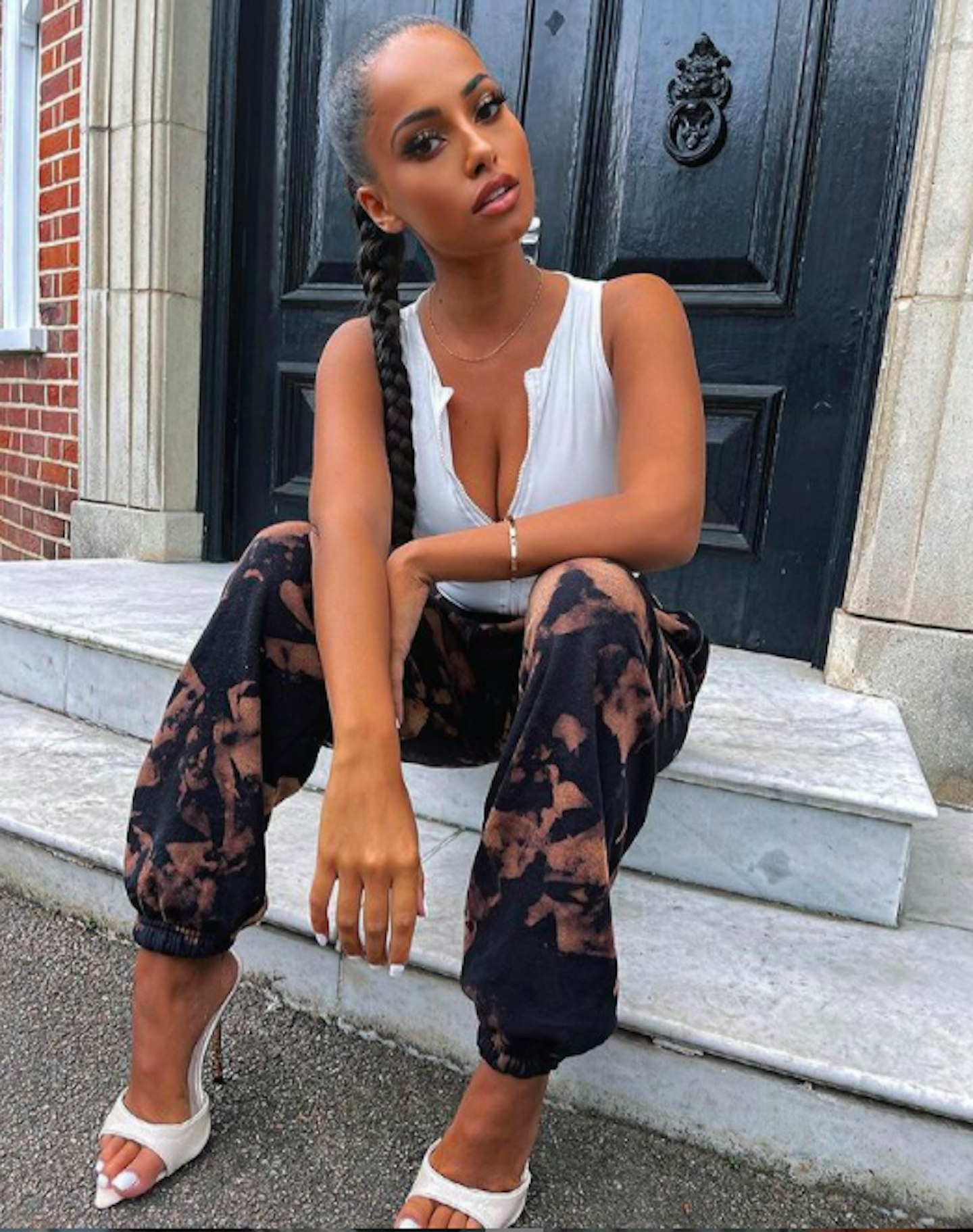 "It's all in the photographer," Amber laughs, "So you know when you have those days and think, 'God I look so bad today, that photo doesn't look very nice' it's the photographer's fault it's not your fault!"
"So first, find somebody that has a vague idea of lighting and angles and stuff like that. Then just have a nice neutral background and that is it. Just go with it and it takes a while, it doesn't take one photo, it takes a couple of photos but you just got to keep going, keep the energy high."
On sleep
The self-confessed self-care queen admits that she has a few essentials to help her get her eight hours of sleep.
"I love a pillow mist (Amber like the one from This Works, £15.60) and I always got to sleep with a silk eye mask. I find that I'm a really light sleeper, so I'll see the tiniest bit of light or I'll hear the tiniest thing and I'm awake. So a silk eye mask is lush and then some Palo Santo incense (£11.99), I'll put it on and then drift off."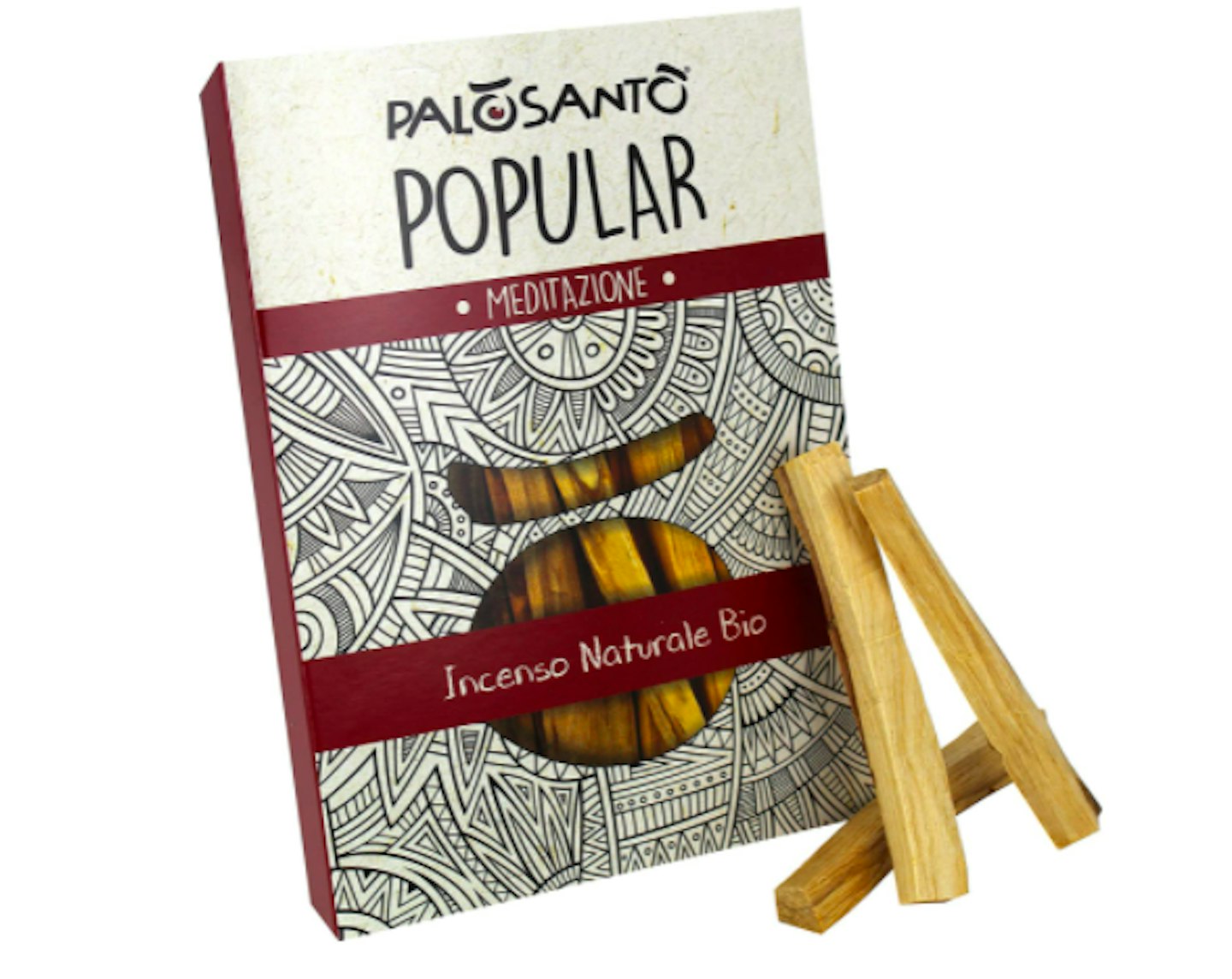 Amazon
The AMBER collection launches on Monday 24th May on the Public Desire app, and on Tuesday 25th May on the website: www.publicdesire.com.
Quickfire:
Show you're currently binging? Keeping Up With The Kardashians.
Go-to cuppa? Very very strong with a tea bag left in it.
Go-to loungewear brand? Public Desire, I have a lot of loungewear coming out in my drop.
Favourite face mask? Patchology.
Go-to takeaway order? A Chinese and everything that's on the menu!
Favourite candle? They're all my favourites, but if I had to choose, Diptyque 34.
Now! More news!
Demi Jones talks fake tan tips and the £6 setting powder she swears by for long-lasting make-up
Sophia and Cinzia talk vision boards, make-up tips and how to take a flames Instagram pic
Francesca Allen talks brows, skincare and the £5 conditioner she uses for 'thicker hair'
Non-rubbish ways to feel er, less rubbish
1) Start a new hobby: whether it's pottery or baking bread, now is the time to make the most of your free weekends and quiet evenings. Anything that gets us off our phone for a bit gets a yes from us.
2) Make your bed first thing: a tidy bedroom equals a tidy brain, people. It will take you less than a minute and will help you feel more... y'know, together.
3) Invest more in your friendships: the pandemic has meant we've felt more alone than ever before. Remember second and third-tier friends? Send WhatsApp messages, forward memes and even make their day with a thoughtful letterbox gift. Ah, we feel better already.