We all remember how a matte lipwas quite frankly the crux of 2016 make-up (aside from a razor-sharp contour), but now we're older, wiser and fed up with flaky lips that would inevitably make an appearance before we even finished our second Aperol Spritz.
That's where the lip gloss comes in, but reader, remember, they're not all created equally.
From feeling uNcOmFoRtaBle on your lips to incessantly getting stuck to your hair, you wouldn't be wrong for thinking you needed to spend a fortune to find a hydrating, yet hardwearing formula.
So when I saw Maybelline's new Lifter Gloss Plumping Hydrating Lip Gloss which was getting hundreds of five-star reviews on Amazon, I simply had to try it out for myself.
Especially with an RRP of £8.99.
Description
Available in colours Moon, Stone, Amber, Ice, Reef, Topaz and Silk
This lip gloss is quite honestly a gift from the universe, thanks to the fact it's 1) unbelievably hydrating and 2) unexpectedly long-wearing 3) not one teeny tiny bit sticky.
The wand is cushion-y and feels like a treat when applying to your lips. The formula feels instantly hydrating (thank you, Hyaluronic Acid!) but actually stays put. Revolutionary, when most nourishing lip balms last approximately five seconds tops.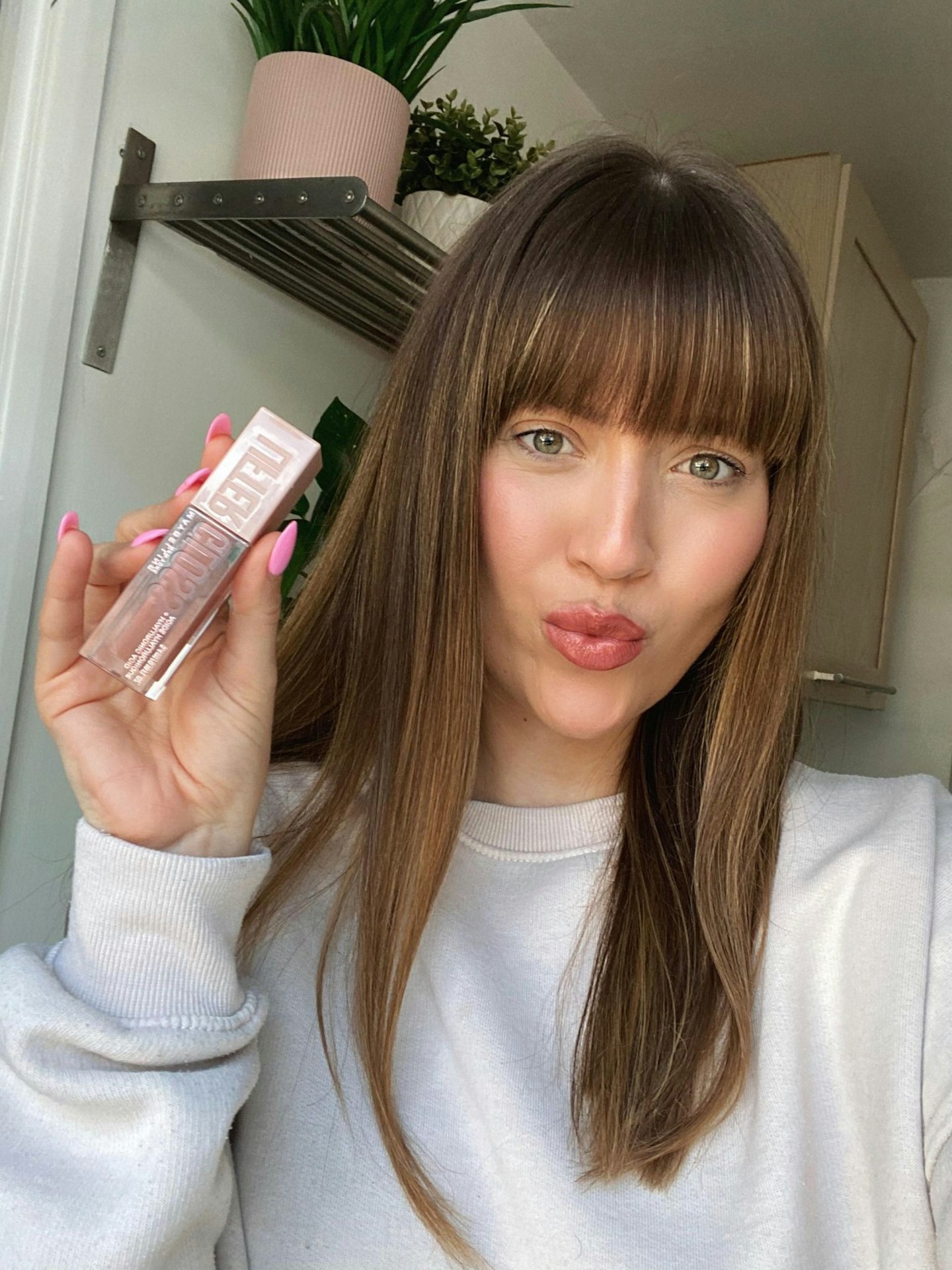 The colours are wearable, shimmery and flattering. I'm wearing shade Stoneand also tested shade Moon which was slightly paler, but equally a vibe.
I am not alone in thinking this is quite possibly the best lip gloss in all the land. Hundreds of customers have hailed the gloss as 'the best you can get'.
One wrote, "I bought this on recommendation from a friend, assumed it would be nice... man I was unprepared. This is the best gloss I have ever had the pleasure of using. Period. Maybelline, please I beg of you, do not discontinue this product I will be heartbroken. Perfect formula, not sticky, without the perfect hint of colour. 10/10.
My one con? It's not hugely plumping. Of course, adding any sort of gloss or sheen to the lips will make them appear bigger, but its name suggests a lip-tingling type of formula - it's not at all.
Completely fine for me, but if you are after a 'proper' lip plumper - try Soap & Glory's Sexy Mother Pucker Lip Glossinstead.
Read more on heat:
I tried L'Oreal's Wonder Water hair treatment and here are my honest thoughts
Sophia and Cinzia talk vision boards, make-up tips and how to take a flames Instagram pic
All the brilliant new beauty products to know about this month
Surprising Lockdown 3.0 trends:
Little Moons: the Mochi dessert which is essentially little balls of ice cream wrapped in a sweet rice dough. The flavours are GOOD (think passion fruit to cookie dough) and they're just 69 calories per ball. TikTok is going WILD for them. Try them now and thank us later.
The TikTok tortilla wrap: old us would have attempted a sort of 'rolled-up sausage' for our lunchtime wrap, but now it's all about cutting a line to the centre and folding it in quarters. Honestly, our minds are still blown.
Bridgerton: the Netflix series which is a glorious mix between Downton Abbey and Gossip girl has got us all dreaming of summer soirees, Regé-Jean Page and wearing corsets post-lockdown.