There are more reality shows on the telly box than ever, but – if you ask us – nothing could quite fill the void of the original (and the best), Big Brother, after it was axed by Channel 5 back in 2018.
So, of course, we were over the moon when ITV announced a reboot hosted by AJ Odudu and Will Best and, following its return to our screens earlier this month, so far, it's well and truly lived up to our expectations.
We're obsessed with every last one of the 16 Big Brother 2023 housemates, but someone who has really made an impact is this year's youngest contestant, Hallie Clarke.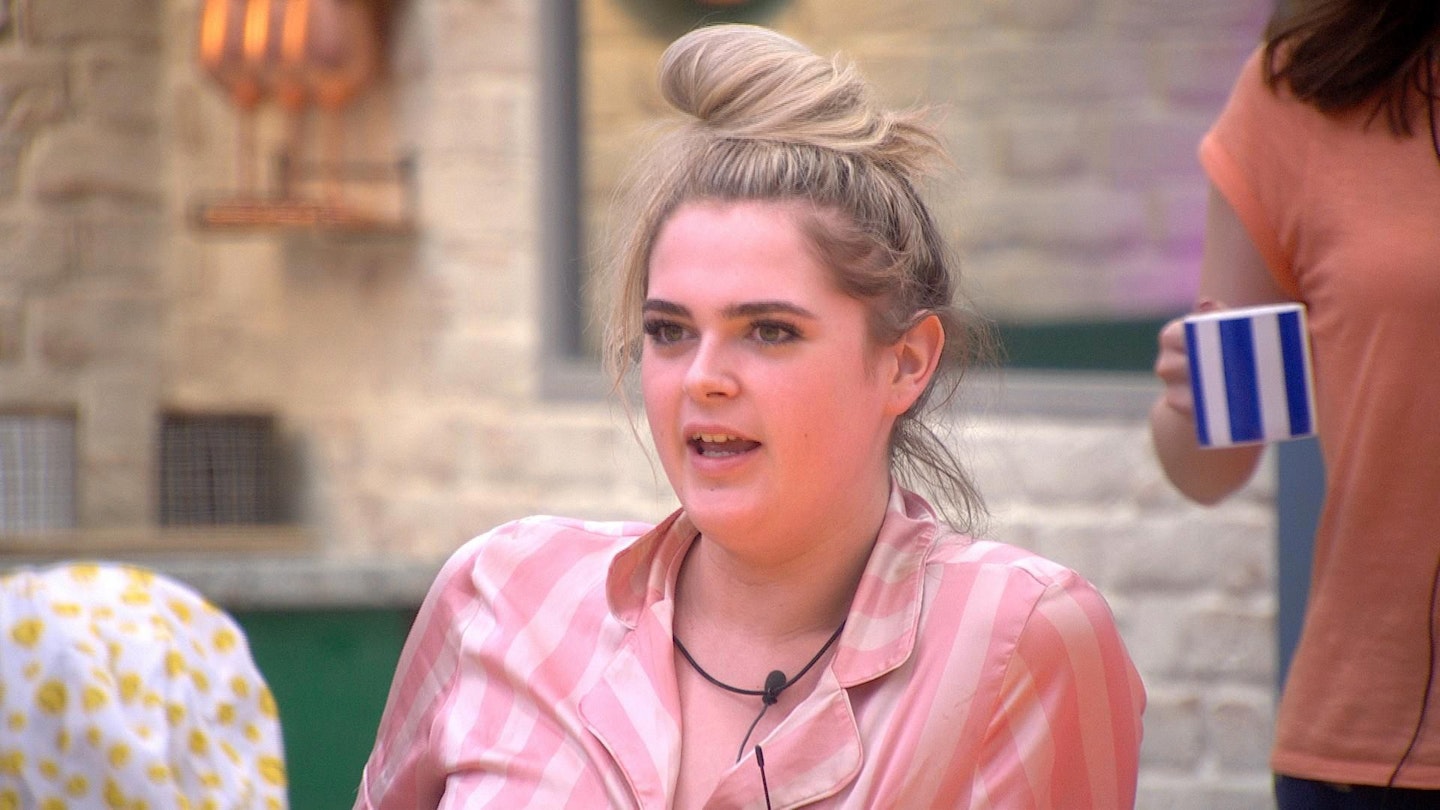 Hallie had us hooked from the moment she revealed she barks at men who catcall her in the street and then she won us over even more when she bravely opened up about her journey as a trans woman.
Sadly, on Friday 27 October, AJ and Will announced that the public had chosen to evict Hallie, making her the third contestant to leave the house. But something tells us this isn't the last time we're going to be hearing the name Hallie Clarke on our showbiz radar...
Who is Hallie Clarke?
Hallie was one of this year's 16 Big Brother contestants.
When was Hallie Clarke evicted?
Hallie was evicted on Friday 27 October on day 21.
How many nominations did Hallie Clarke receive?
She received six nominations while in the house.
How old is Hallie Clarke?
At just 18 years old, Hallie is the youngest contestant on Big Brother 2023.
Who was Hallie Clarke close to in the Big Brother house?
She was close to many of her housemates, but she had a particularly close bond with Kerry Riches and Olivia Young.
Where is Hallie Clarke from?
She's from Streatham in south London.
How tall is Hallie Clarke?
According to her social media accounts, Hallie is 6ft 2.
What is Hallie Clarke's job?
She's a youth worker.
Why did Hallie Clarke apply for Big Brother?
Hallie says she applied for Big Brother because it's "the biggest social experiment". She added, "I'm only 18 so I didn't grow up watching it but as I got older, I would watch clips on YouTube and stuff, so I've been a fan."
Is Hallie Clarke trans?
Hallie came out as trans to her fellow housemates on the second day they were in the house. She told them, "Yesterday I feel like I wasn't being 100 per cent authentic in myself, so I just thought I would let everyone know I'm trans. If you didn't know already, I thought I would just make it loud and clear. I'm a trans woman, if you didn't know. Just wanted to bring that up."
She later told Kerry Riches that she would spend some of the prize money on surgery to get a "designer vagina" if she won the show.
"The mind doesn't match the body. That's the best way to describe being trans," she explained. "I have a female mind, but the body just doesn't match."
WATCH The Big Brother reunion we've all been waiting for! 🙌🏼