Love Island star Anna Vakili has touched on a feud between herself and fellow her 2019 Islanders Molly Mae Hague and Maura Higgins in a recent podcast interview.
It's no secret that all the girls from the 2019 do not get on and cracks even appeared to show during the series. However, it was only until they all left the villa when the drama was addressed, with Yewande Biala and Lucie Donlan involved in a huge internet falling out and Molly Mae has hinted that she only speaks to Maura and Tommy Fury from her series.
When Anna recently appeared as a guest on Murad Merali's podcast, Anna, who appeared with her sister Mandi, hinted at a possible feud with Maura and Molly.
Although Molly or Maura were not named, Anna, who was close to the pair during her time in the villa, was asked about a quote she gave to Closer in 2021 about how she thinks some people come out of the villa and believe they're 'too famous' and bigheaded.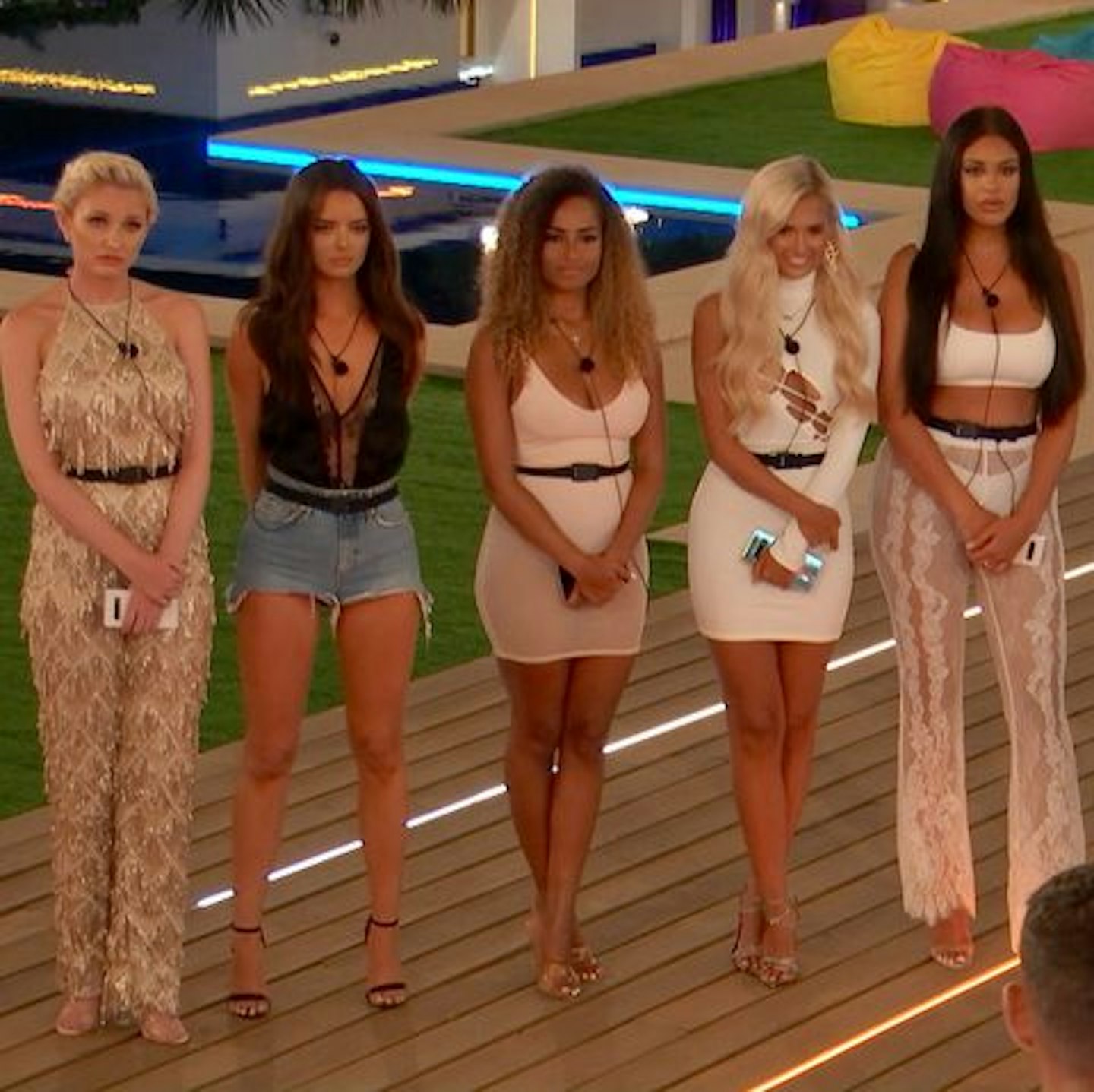 When asked to explain more about what she meant, Anna said on the podcast, "If someone is my friend, I'm going to treat them as my friend no matter what. Certain people who I thought were my friends, coming out [of the villa] they didn't support me at all, I was supporting them.
"It was the way I was treated by certain people, so yeah, it definitely gets to people's head and people change. It's not good."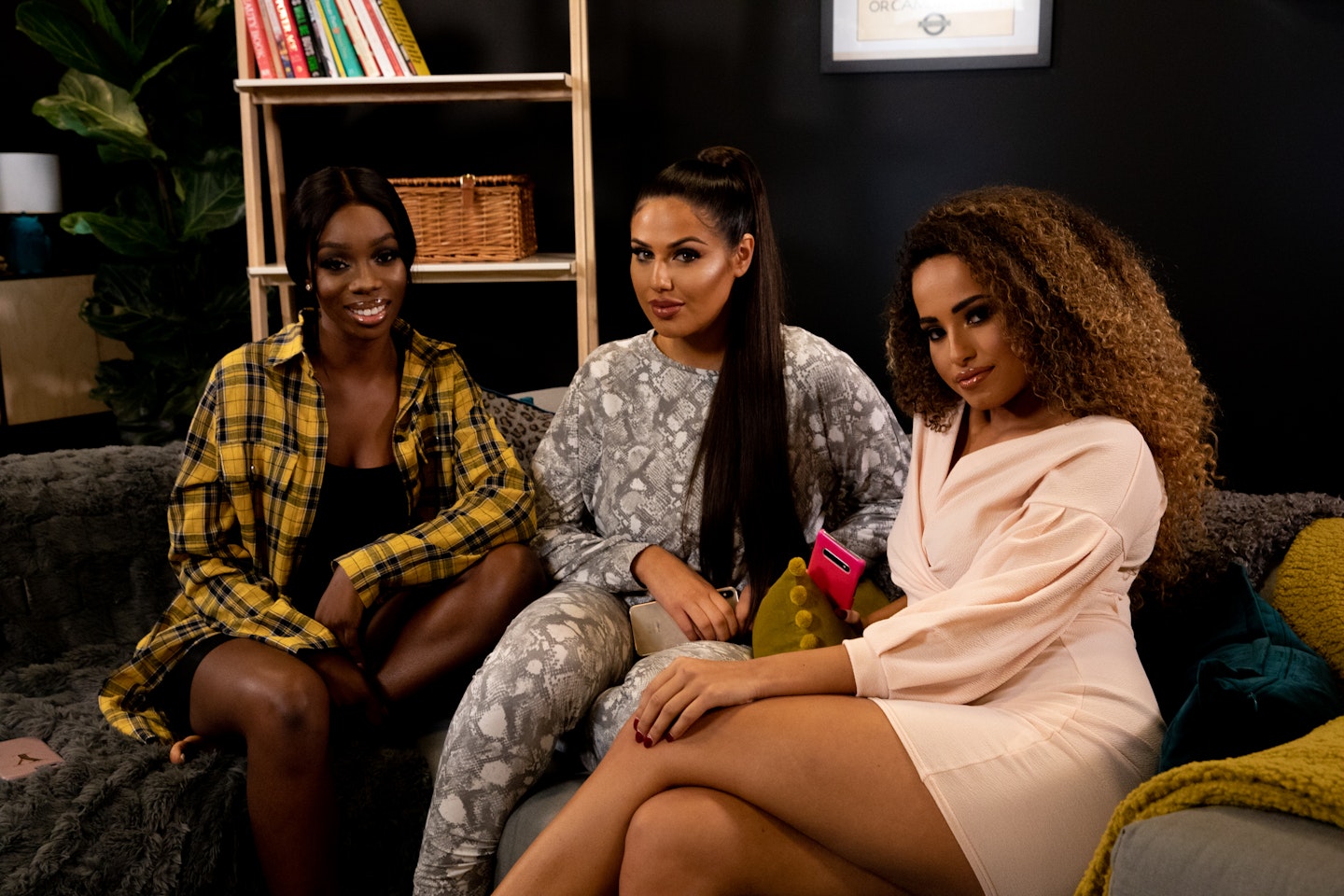 Anna also touched on the drama between Lucie and Yewande, and explained that she hates saying that she doesn't like anyone, but that she definitely didn't like Lucie or Curtis Pritchard, "I just can't like them as people. Everyone else, there's nothing about them I don't like."
Referencing the situation where Yewande told fans that Lucie would not call her by her full name in the villa because it was 'too hard to pronounce', Anna said, "I was there and I saw it first hand."
In 2022, Anna also opened up about her experiences with surgery...
Love Island BBL surgery disaster
Anna has spoken out about her multiple surgeries including her "disaster" BBL (aka Brazilian butt lift) surgery for the first time on her podcast, Sisters in the City, that she shares with her sister Mandi.
The pair are BFFs as well as sisters and Mandi was nearly as well known as Anna from the day Anna set foot in the Love Island villa, so launching a podcast was a no brainer.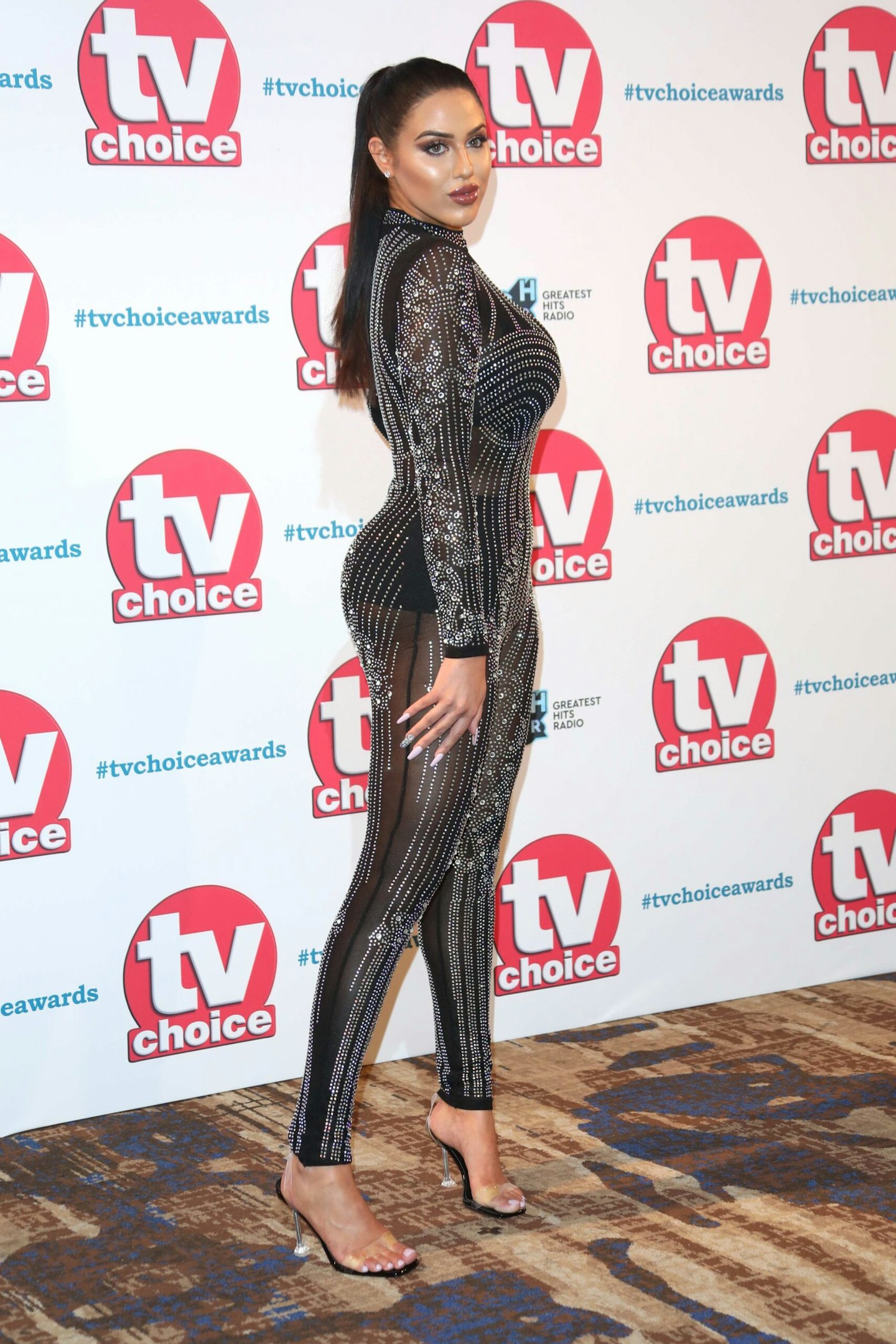 In a recent Instagram post. Anna advertised the podcast episode and captioned it, "I've kept quiet up until now - but I've finally opened up about what surgical procedures I've had, any regrets/mistakes, my thoughts on surgery and this constant pressure we have in this day and age to look a certain way.
"I was always worried about talking about this topic - but I do wish sometimes I did certain things differently so if me being open can guide someone when making this life changing decision then it's for the best. Everyone should do whatever makes them happy as long as they are doing it for themselves, they've done their research and are sure of their decision."
In the past Anna had denied having a bum implants, so this could suggest a new openness to talking about surgery procedures? Although at the time when she denied these claims she may not have had the surgery yet.
Speaking on the podcast, Anna described how she was "real" when she was on Love Island.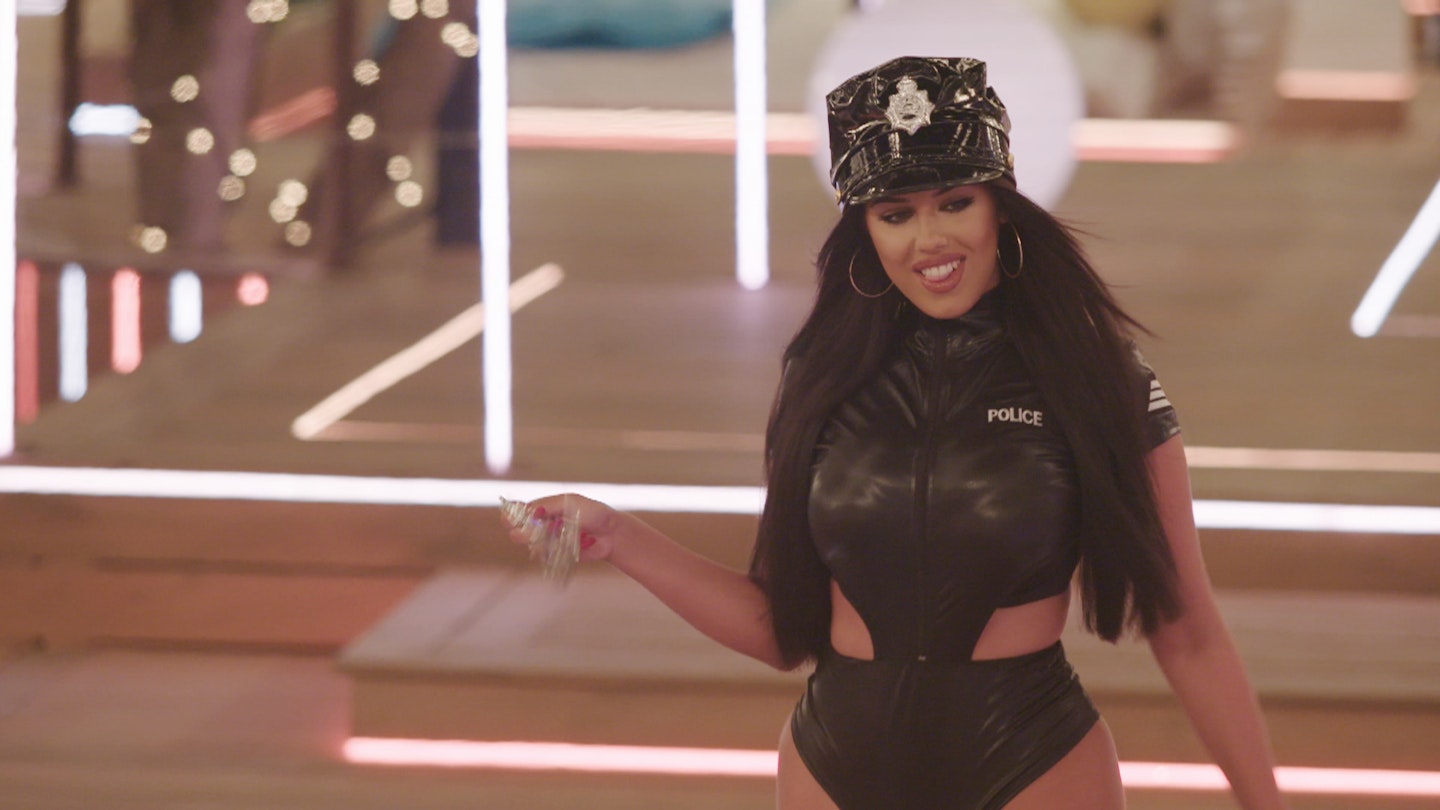 She said, "Most years they seem to put a certain type of person in there, the men have a certain type that they're going for: petite, blonde, blue eyes".
Anna continued, saying, "I just felt like that was probably when I was at my lowest, being in that villa, confidence wise. But coming out of that villa I'm so much stronger because I've been in that situation."
Anna and Mandi also confirmed on the podcast that they both had BBL surgery.
"When we first did it, it was really good. We went to a really good place in London, a reputable surgeon, recovery... good. Minimal scars.
"I don't regret that first one. It made me feel better, it made me feel more confident."
Both sister's agreed, however, that they definitely shouldn't have gone back for more.
Anna continued, "We went to too far when we did it again."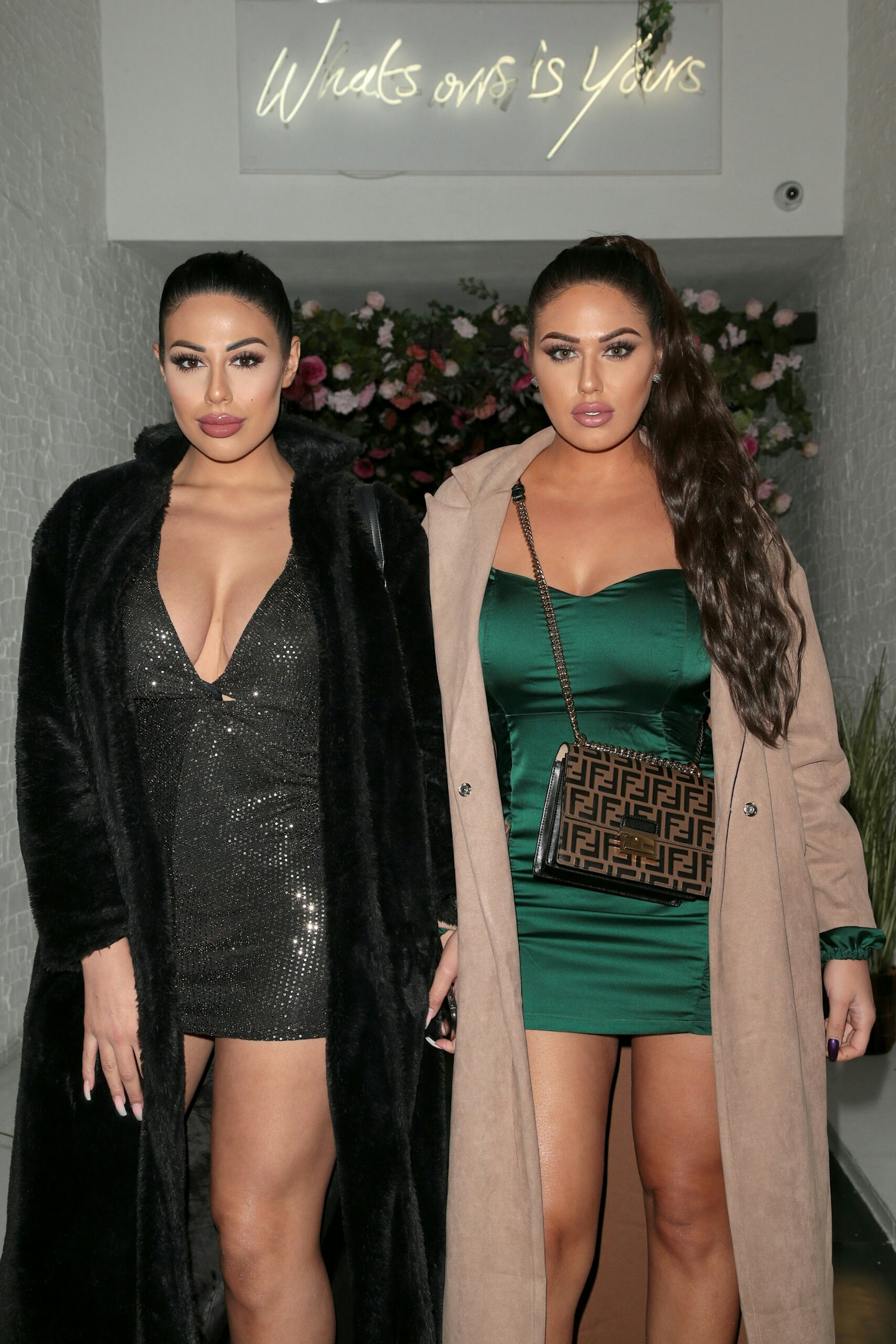 Mandi was in agreement saying, "We ended up like Frankenstien. The second time we went, we wanter a cheaper option so we went abroad. Do your research thoroughly - if it's cheap, it's cheap for a reason."
The sisters chose to go to Turkey for the second surgery in order to save money but ended up "thinking they were both going to die".
The money they saved was not worth the distress the surgery caused, with Anna revealing, "Me and Mandi thought we were going to die abroad. It was very scary.
"After our surgery, within a day or two, we were in a hotel room about to faint with blood all over the hotel room. It was like a murder scene, we both collapsed in hotel room. Bandaged up, bleeding... it was like a horror movie."
Anna then said of BBL surgeries, "So many people die. It's one of the most invasive surgical procedures a BBL and it's one of the most complicated and dangerous ones, so don't take the decision lightly."
Mandi also added that you shouldn't follow trends when it comes to surgery, "because they're always changing."
What happened when Anna and Mandi were arrested on suspicion of common assault?
Anna opened up on her podcast about the evening she was arrested and forced to spend the night in a cell after fighting on the street with her sister Mandi.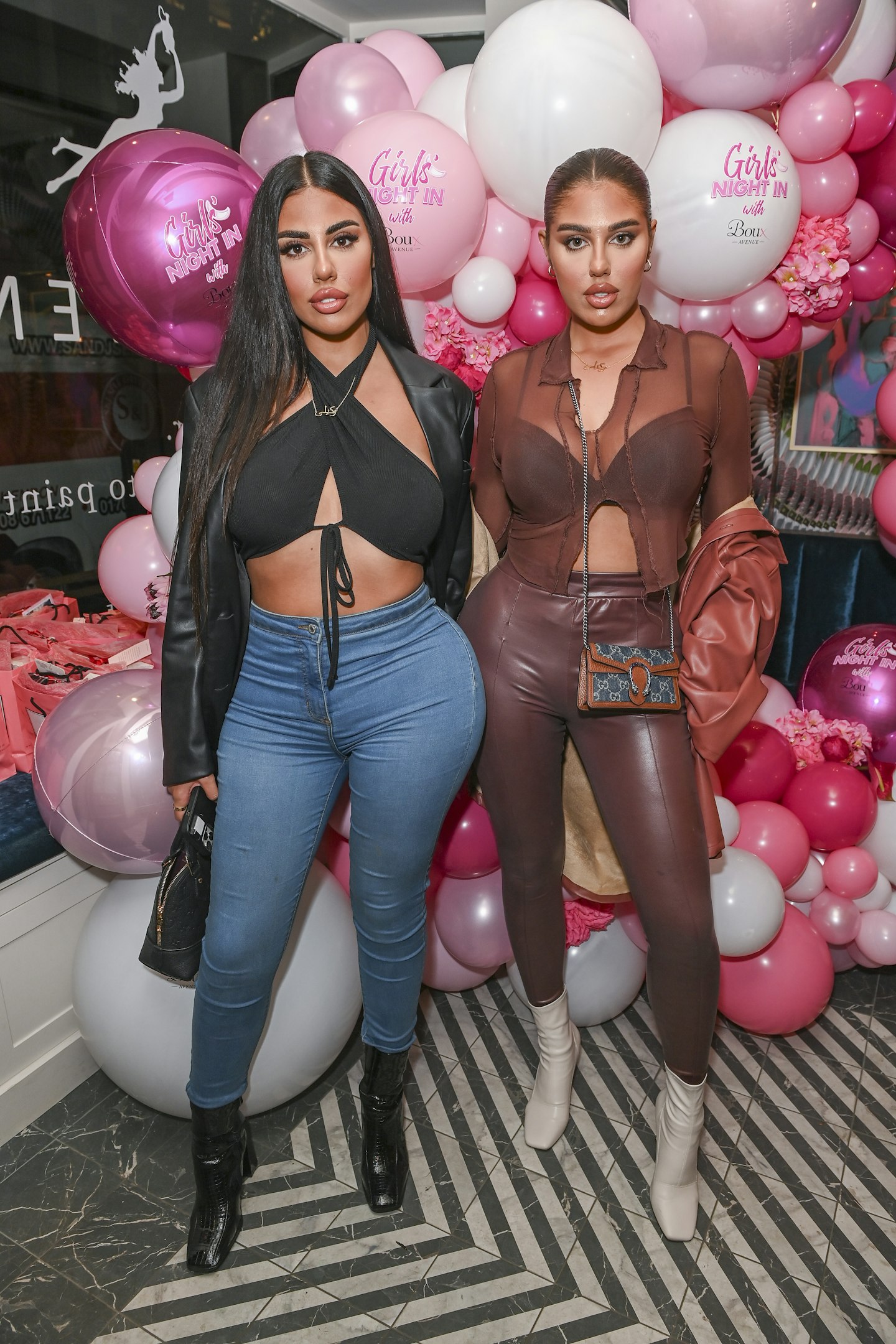 The story in question occurred in April last year, after Anna and Mandi had a few too many wines and called the police over fears they were about to be kidnapped.
When police arrived at the scene on Park Lane and found the sisters fighting in the street, they were both arrested on suspicion of common assault.
"We were handcuffed and put into a police van outside The Dorchester," explained Anna.
"The police did it on purpose because they knew who we were, and I could sue them for that," she claimed.
"I was in the back of the police van with handcuffs on, and I could see at the front that they were googling my name."
After spending 14 hours in a police cell the women were released without charge, but Anna is still convinced it was her A-List status that saw her banged up.
Anna Vakili on Love Island
Pharmacist Anna was an OG villa entrant on Love Island 2019, and although she didn't have the best of starts - coupling up with Sherif Lanre who was 'kicked out' in the first couple of weeks for 'breaking the Love Island rules' – it was her friendship with gal pals Yewande Biala and winner Amber Gill that cemented her as one of our faves of the series.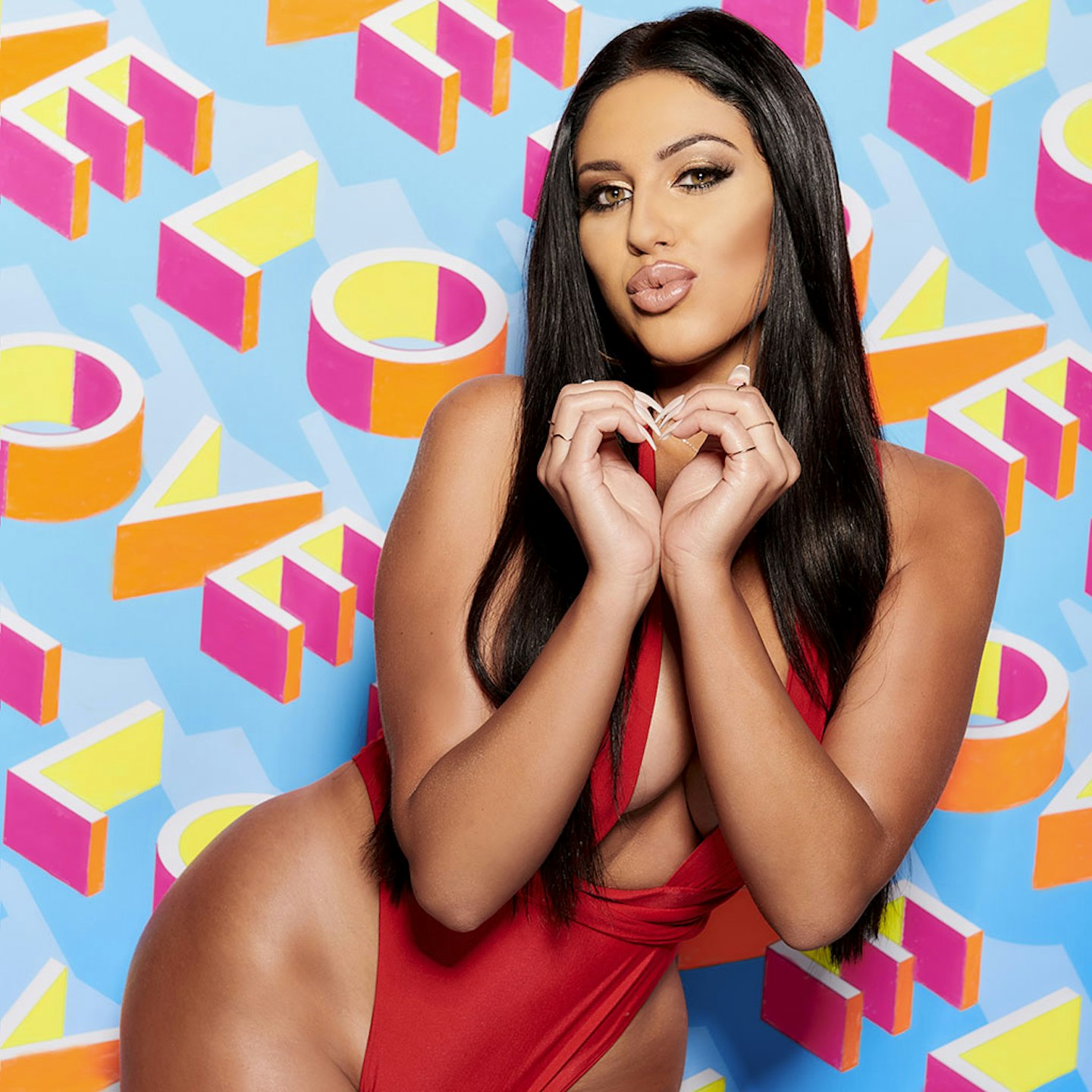 However, after bombshell Jordan Hames entered the villa with the intention of pursuing her, things were looking good for the couple, who became boyfriend and girlfriend in the penultimate week of the show.
Unfortunately, Jordan decided to pursue India Reynolds just days after they made things official, and they broke up and were dumped from the villa on Wednesday 24th July 2019.
What happened with Anna and Jordan?
It's safe to say that the incident was one of the most ✨dramatic✨ in Love Island history.
When Anna found out, she absolutely hit the roof, even more so when he denied trying to move on. We can still hear her screaming "TWO DAYS" in his face before going on to say "No wonder you've never had a girlfriend".
Two years on, Anna revealed that there was way more to the fight that the nation saw unfold on telly.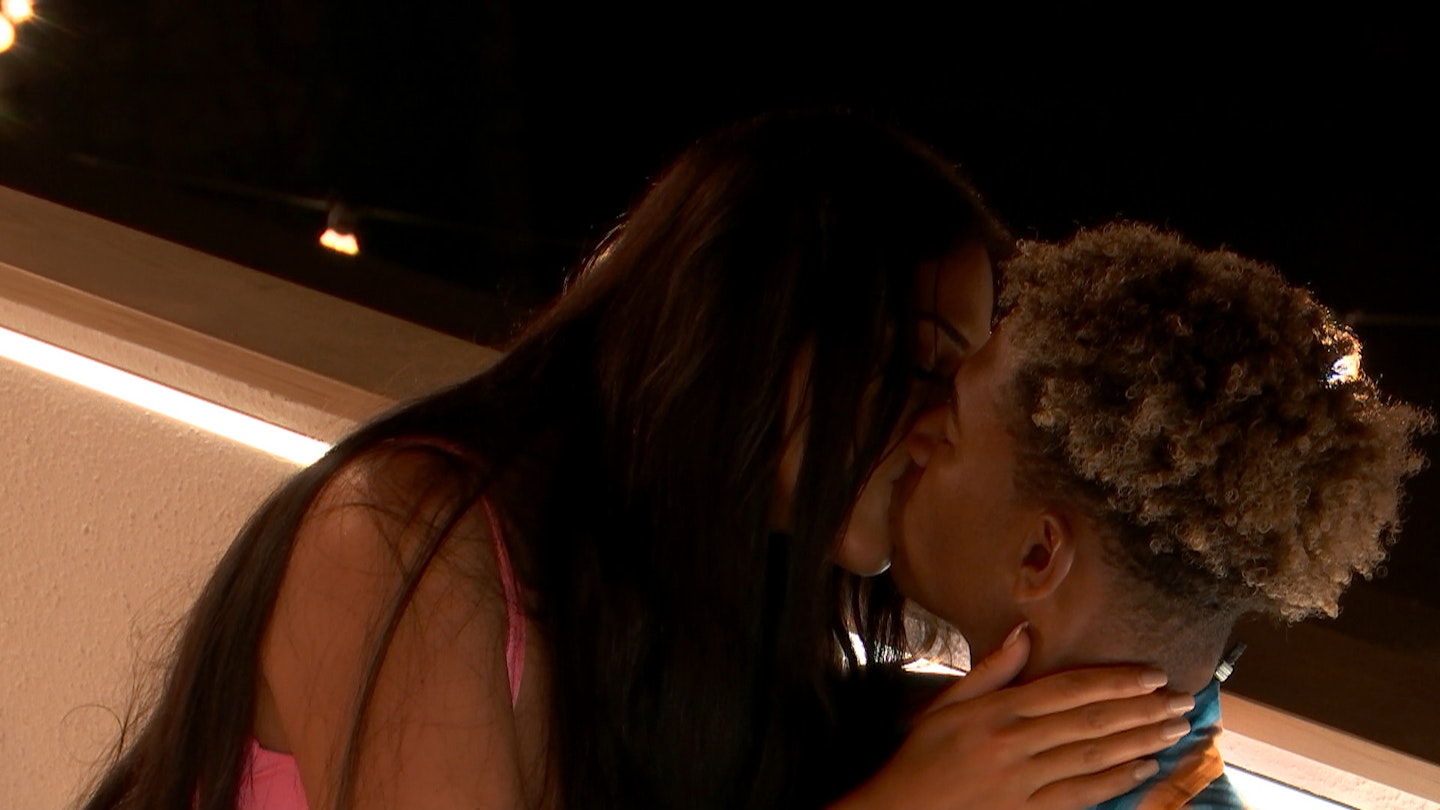 Speaking on heat's Under The Duvet with Harriet Rose and Chris Taylor, Anna was asked by Chris if she thought that "anyone in the 2021 season has got it in their locker to go as nuclear as you did at Jordan?"
Anna replied, "No way. They didn't even show how hard it went. It was way worse, it was way worse than what they showed."
In 2022, Anna revealed that she and Jordan were now friends.
Speaking on a recent podcast, Anna said, "He's a good guy now. We're friends, I'm on really good terms with him, I always say hi when I see him and we ask how each other are. There's no point holding on to anger."
How old is Anna Vakili?
Anna is currently 32 years old.
Where is Anna Vakili from?
She's a Londoner with Iranian parental heritage. While she's clearly proud of her roots, Anna quickly faced backlash after she said on her opening VT, "Having Middle Eastern parents, I'm at that age now where they are on my case. Like 'You're 28 years old Anna, you need to find someone, you need to get married, you need to have kids'".
Who was Anna Vakili coupled up with in the Love Island villa?
When bombshell Jordan Hames entered the villa in the hope of coupling up with Anna, he was happy to find that she chose to couple up with him. However, after the infamous Casa Amor week, she decided to go for Ovie Soko.
But there was no spark with Ovie, and when Jordan didn't couple up with anyone from Casa Amor, the pair decided to couple up again. Although Anna and Jordan were happy for a few weeks, and made things official in the second-to-last week of Love Island 2019 to become boyfriend and girlfriend, Jordan's head was turned at the last minute to India Reynolds.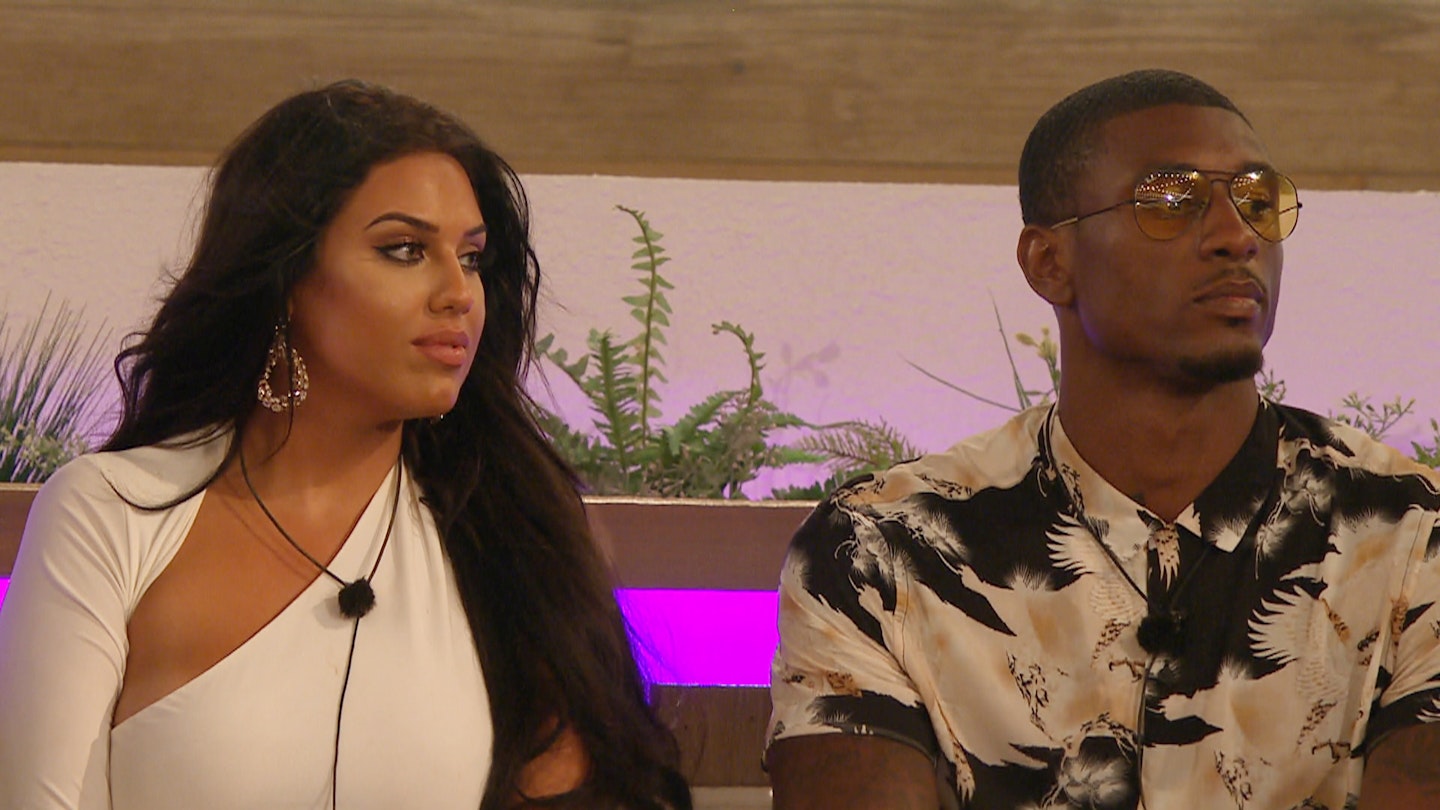 After he approached her for a chat - before speaking to Anna - things did not go down very well between the pair, and Anna's sister Mandi Vakili took to social media to brutally slam Jordan. They broke up immediately after, and were dumped from the villa on Wednesday 24th July.
What did Anna Vakili have to say after being dumped from the villa?
In her exit interview, Anna did not hold back. There was an incredibly awkward exit interview between Anna and Jordan which left fans cringing, but she also gave a second interview. When asked if she had any regrets, Anna said, "Absolutely not. I have no regrets with who I coupled up with.
"With Ovie, I just didn't fancy him in that way. I can appreciate that he is a good-looking guy but when I got to know him a bit better and I spent more time with him, I just wasn't attracted to him. Our personalities just didn't match."
She also revealed how she feels about Jordan now, "I'm so disappointed in him and I'm hurt by him. I'm shocked. I don't have anger towards him, if anything I feel sorry for him."
How can I follow Anna Vakili on Instagram?
Get Anna on Instagram at the handle annavakili_.
Anna Vakili's TikTok
Follow Anna on TikTok at @annavakili. Like most influencers, Anna launched her TikTok channel at the height of the first lockdown - and her debut post was with Under the Duvet's own Jordan Lee. She now posts regularly to her 177k followers.
What is Anna Vakili's job?
Well, she's an influencer - duh – and earlier this year spoke exclusively to heat about what she actually does in a day.
"Even being able to have built what I did while working six days a week [as a pharmacist], I've always been really into fashion, really glam... I've always been a bit of a show off," she joked.
"So you know, [influencing] kind of came naturally to me as well.
"I feel like as time goes, you start to learn the whole influencing world and really you do need to - especially in the winter - be up early and do whatever you need to do so that you can start getting ready for content.
"You've always got a battle against the light in the winter because it goes around 3pm. So you have to get it before then but now that the sun's out until later it's a bit easier," she explained."
Anna Vakili Iranian footballer scandal
Before even going into the villa, Anna was involved in a football scandal.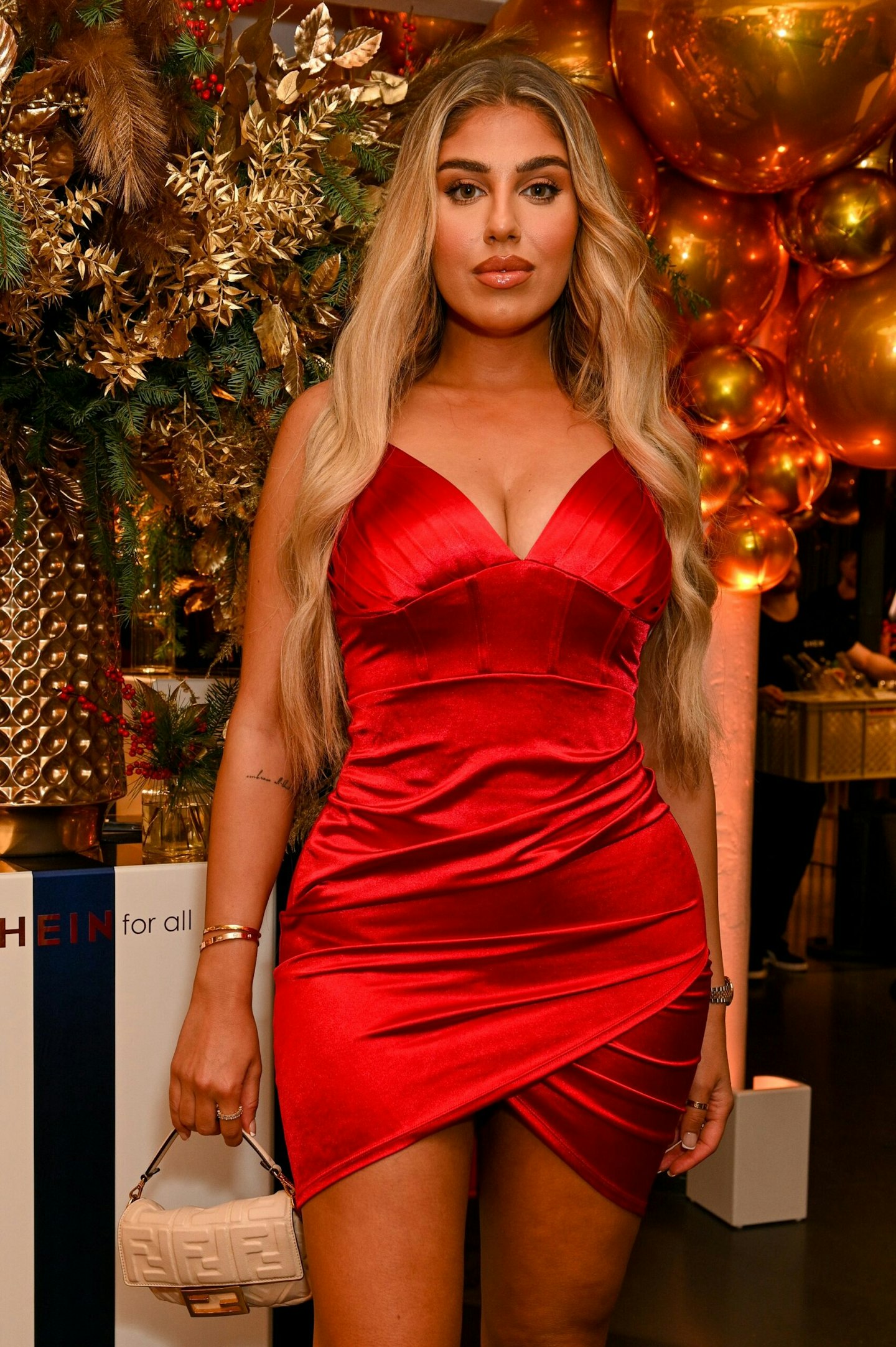 Explaining the situation, she said, "I ended up on the Iranian News earlier this year when my sister and I were away in Qatar with two Iranian footballers who have a huge following. Suddenly my followers went up by 20,000 and I started being tagged in fan pages!"
Not only that but she also once met Love Island 2017 winner Kem Cetinay whilst on holiday in Dubai, revealing that she's actually super clumsy, "He was with his really hot cousin and I was chatting to him and I slipped and fell straight down in front of them."
OOPS.
Anna Vakili's music career
Just when you thought she couldn't possibly have any more strings to her bow, in January 2022 Anna set tongues wagging that she was launching her own music career after she shared a photo of herself and Mandy in a recording studio.
The sisters could be seen posing in front of some recording equipment in the snap, which Anna teasingly captioned, "Big announcement next week…can you guess what it is? 🚨"
Naturally, Anna's followers began speculating that she could be recording music including one who wrote, "Come on don't say you bringing out a tune???"
Another commented, "Don't tell me you started singing 🙀🙀😻".
"New DJs in da house 2 lovely ladies," added a third.
Anna only added fuel to the fire when she tagged a music producer and songwriter, suggesting that she could be working on a track of her own. We'd love to hear it, tbh…
However, it turned out the snap was from the first recording of their new podcast, Sisters in the City, which you can listen to here.
WATCH: 'It's all lies!' Anna Vakili and Yewande Biala talk Love After Love Island