Love Island 2021 is already in full swing, we've had couple swapping, toe sucking, first snogs, first spoons, even a romantic first date and the first dramatic DUMPING as we said a sad goodbye to Shannon Singh. It's been a dramatic first few days.
However, the show must go on, and two fresh new bombshells are about to make their entrance in tonight's episode – step forward 23-year-old bucket hat extraordinaire Chuggs and Welsh hunk Liam Reardon.
Let's get to know Chuggs Wallis a little bit more, shall we?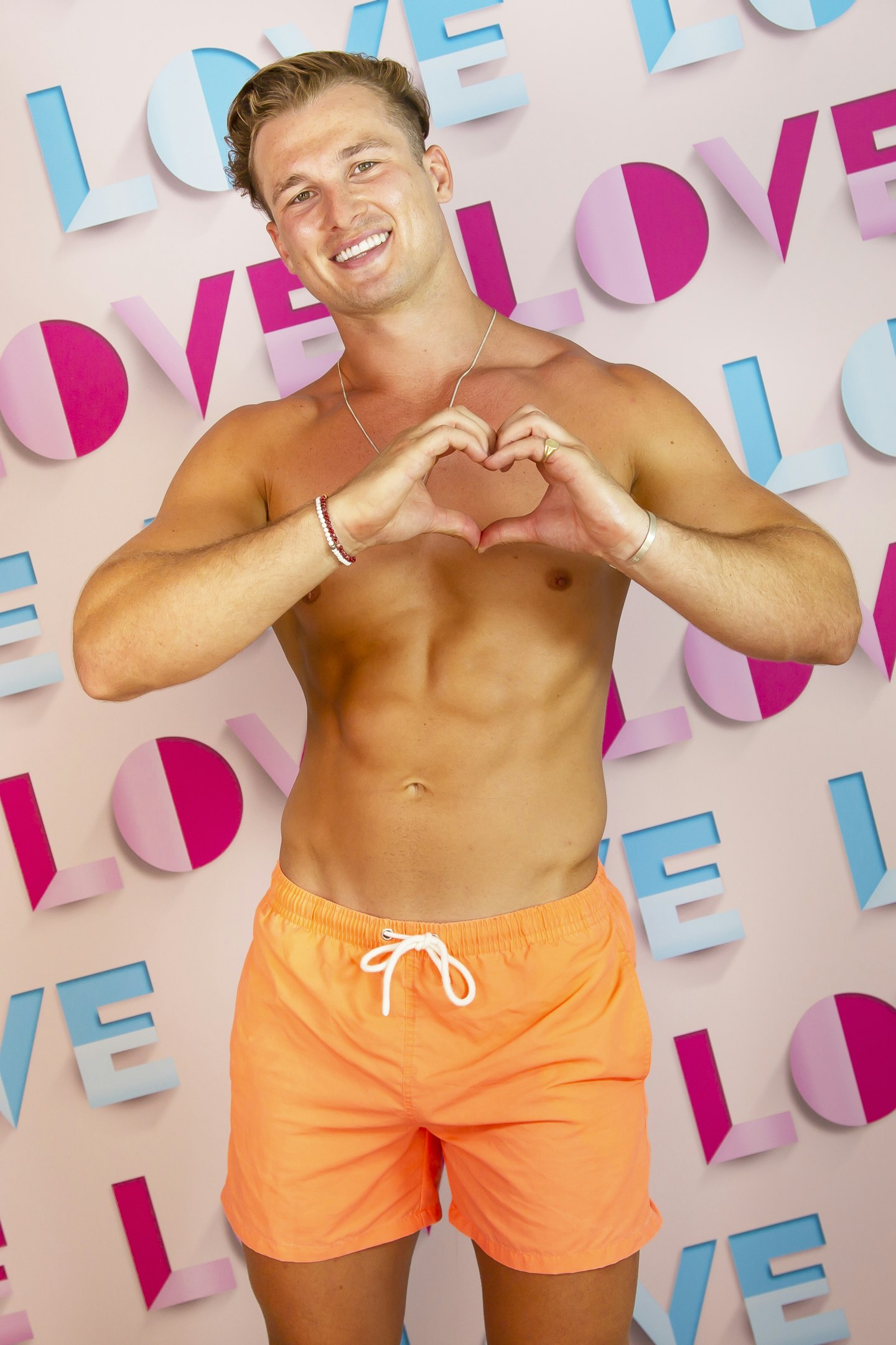 Who is Chuggs Wallis?
Well, unfortunately for everyone, Chuggs isn't his full name. So let's introduce Oliver George Lee Wallis, who prefers to be called Chuggs. We're not sure why yet but we are sure we will find out during a chat on one of the iconic Love Island bean bags.
At the end of the latest episode of Love Island, Chuggs told viewers, "I'm Chuggs, I'm 23 and I run a bucket hat business in Surrey.
"The person I care most about is me. I'd have absolutely no problem going after a girl if they were in a couple. My main objective is to find a girl, not to make friends.
"I've got a load of friends at home. I'm not afraid to tread on anyone's toes and I'm ready to go."
Quite a lot to take in.
CHECK OUT how to follow the Love Island cast on Instagram, TikTok and YouTube
WATCH Secrets, Regrets and Predictions | Our Fav Love Islanders DO NOT hold back
Who old is Chuggs Wallis?
He is 23 years old.
Where is Chuggs Wallis from?
Chuggs is from Surrey and is a recent graduate of Oxford Brookes university.
Wait, does Chuggs Wallis have a bucket hat business?
He sure does. In his VT, Chuggs set up his own business, Booby Buckets, in June last year and he as since worked with 'hundreds of universities, sports clubs, schools and businesses'.
You can follow Booby Buckets on Instagram and purchase one through his website. We wonder if he's taken any into the villa?
Look! More Love Island news!
Love Island: Hugo Hammond's dad opens up about 'terrible' disability
[Megan Barton-Hanson for Love Island All Stars - on one condition](http://Megan Barton-Hanson for Love Island All Stars - on one condition)
Love Island bosses' 'BRUTAL' warning to contestants revealed
Why is Chuggs Wallis going on Love Island?
It's now or never for Chuggs, who is petrified that if he doesn't take the opportunity now, he never will.
"I just feel like it's now or never. I'm only 23 but I'm scared of aging. Especially as half of my last year of uni was taken away and we had so many fun plans," he says.
"With Covid and the pandemic, I feel like I've missed a year of my youth, so I'm really gagging to get it all back – make the most of it."
What is Chuggs Wallis' type on paper?
Chuggs has got his eye on Liberty, Chloe and Faye.
As for his ideal woman, he says,"I need someone to be my best mate. I need someone who is going to muck in with my brothers, my family. I've got a mate who has a girlfriend, she plays rugby, golf.. everything with us. She's great, she gets involved. I want something like that.
Does Chuggs Wallis have Instagram?
Yep! Go and follow him and his bucket hats @chuggswallis