Last night saw Ekin-Su Cülcüloğlu and Davide Sanclimenti crowned winners (and worthy winners they were) in the Love Island 2022 final, with many of this year's Islanders reuniting to watch the show at a glitzy viewing party.
Among those in attendance were two bombshells who we did NOT expect to see together any time soon. The Casa Amor girls posed for a picture, which was posted to Instagram by Chyna Mills, and standing next to each other were Coco Lodge and Jazmine Nichol, which we found strange considering they exposed their secret feud after leaving the villa.
Jazmine spilled the beans on a secret unaired argument with Coco following her kiss with Andrew Le Page, while Coco made a number of shady comments seemingly aimed at Jazmine which suggested the whole thing was blown out proportion.
Nevertheless, the pair seemed to have put their differences aside – at least for the night – as they celebrated the end of the series.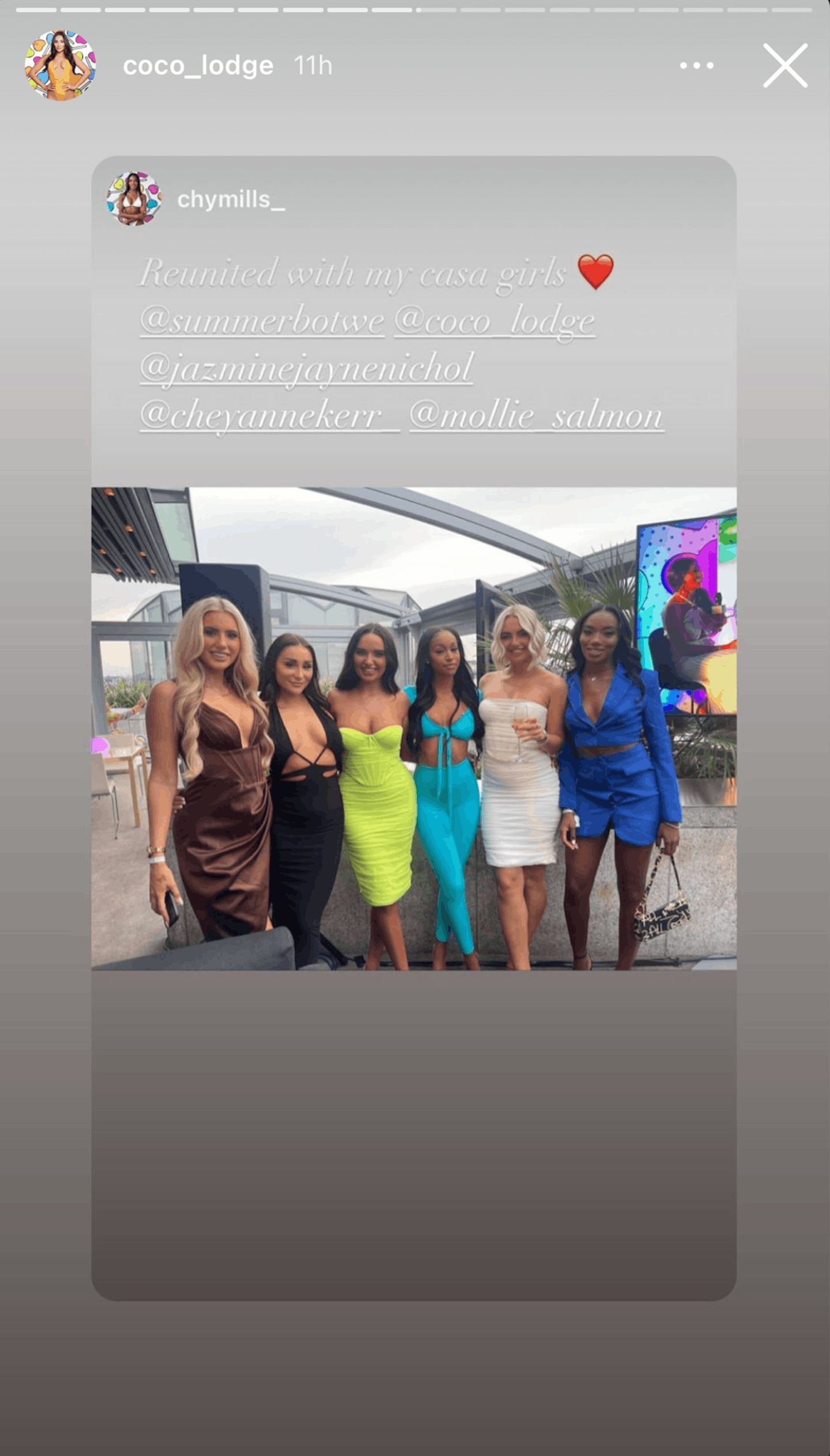 Jazmine and Coco's feud first came to light when the Geordie beauty queen had revealed she'd also been getting to know Andrew in the villa and was left blindsided when he and Coco kissed.
"Coco, the girl I was closest to and had talked to about Andrew, went up to the terrace and kissed him. There was no indication of Coco, she was never mentioned throughout the day," she explained on the Murad Merali podcast.
"I shouted at Coco. I'm a girls' girl through and through, so if you disrespect me when I've let you in… I'm like, 'why did you say I could trust you?'"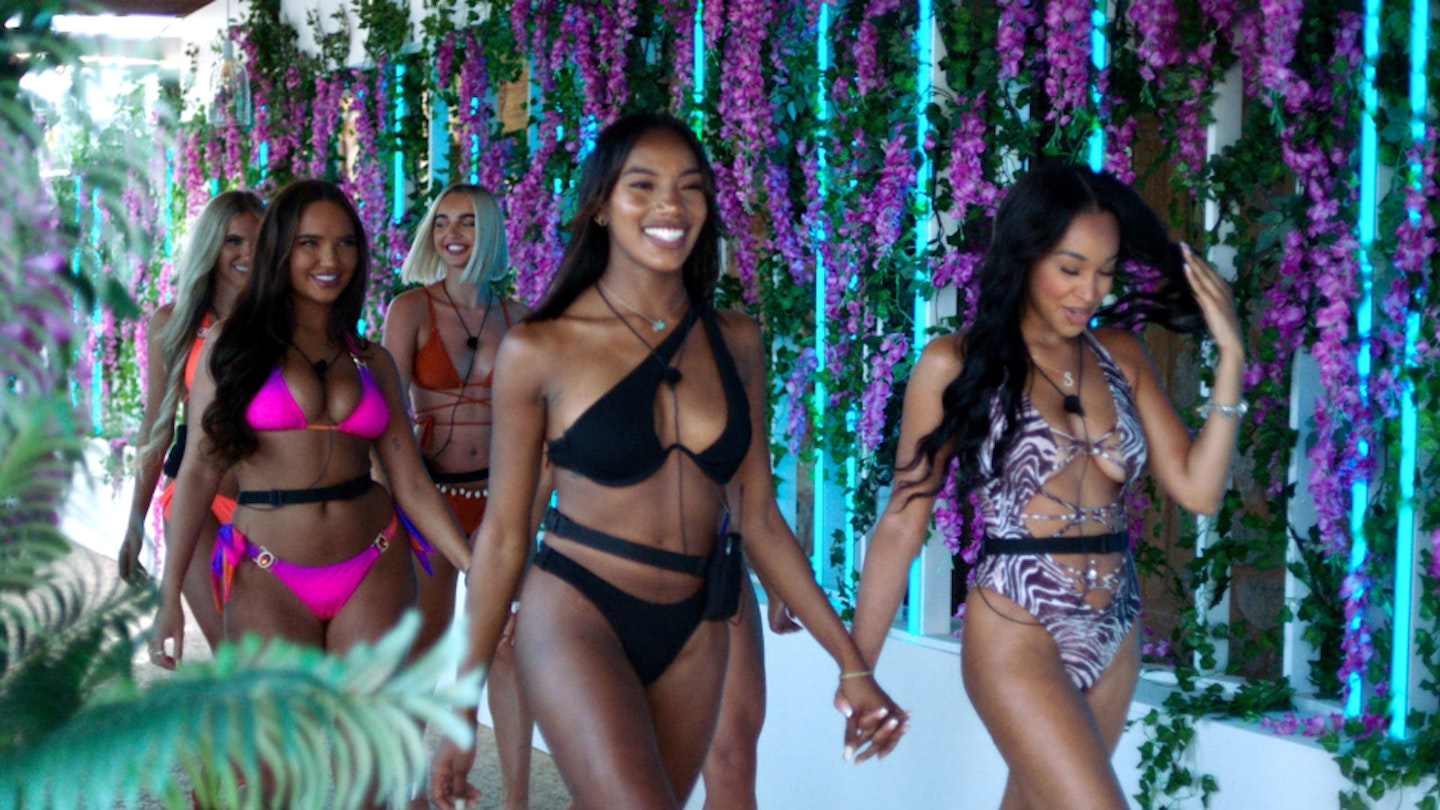 Coco appeared to respond to Jazmine on Instagram after being dumped from the villa when she wrote, "It was a shock to come out to exaggerated lies and comments that were made to my face by a few of the girls."
She later explained, "In the villa, the day we all left we were so close. We were praying on the terrace together, holding each other's hands. We all had each other's back on the day of the Casa Amor recoupling. So to come out to these comments, I was shocked, and also how much the truth has been exaggerated.
"Jazmine had one conversation with Andrew and if that's a connection then, well, it's just not. It's one conversation. She says he said apparently he was waiting for a girl like her, however if he was he would have pursued more conversations with her. That's just the truth, and also I did ask Andrew about that comment and he says it was never made. She did tell me she fancied him but I'd known the girl for like seven hours at that point."
WATCH 'Multiple 3-Way Kisses?!' Coco, Chyna, & Josh Spill Unaired Love Island Tea