Love Islandbosses must have such a hard time condensing 24 hours of footage into an hour, especially this year, which is going down in history as one of the best.
We're still not letting go of our beloved season two, sorry.
Naturally, there are LOADS of moments from the Islanders' time in the villa that we will sadly, never see.
However, that doesn't mean we don't get to hear about the chats and arguments that don't make the edit. This year, we've already had Remi Lambert admit that he had a MASSIVE falling out with Jacques O'Neil that didn't make the main show, and now dumped Islander Antigoni has now split the beans on the moment Dami Hope "went off on one".
During a cheeky game of 'Dare or Share' in this week's INCREDIBLE episode of Under The Duvet, freshly dumped Islanders Antigoni Buxton and Charlie Radnedge  were asked to spill the juiciest secret from the villa and it it featured Dami and his mind reading powers. That moment caused an ALMIGHTY amount of drama as he hinted that Gemma Owen 'could be swayed from Luca Bishif someone special walked in'. Remember that? Seems so long ago now after all the Casa dramz.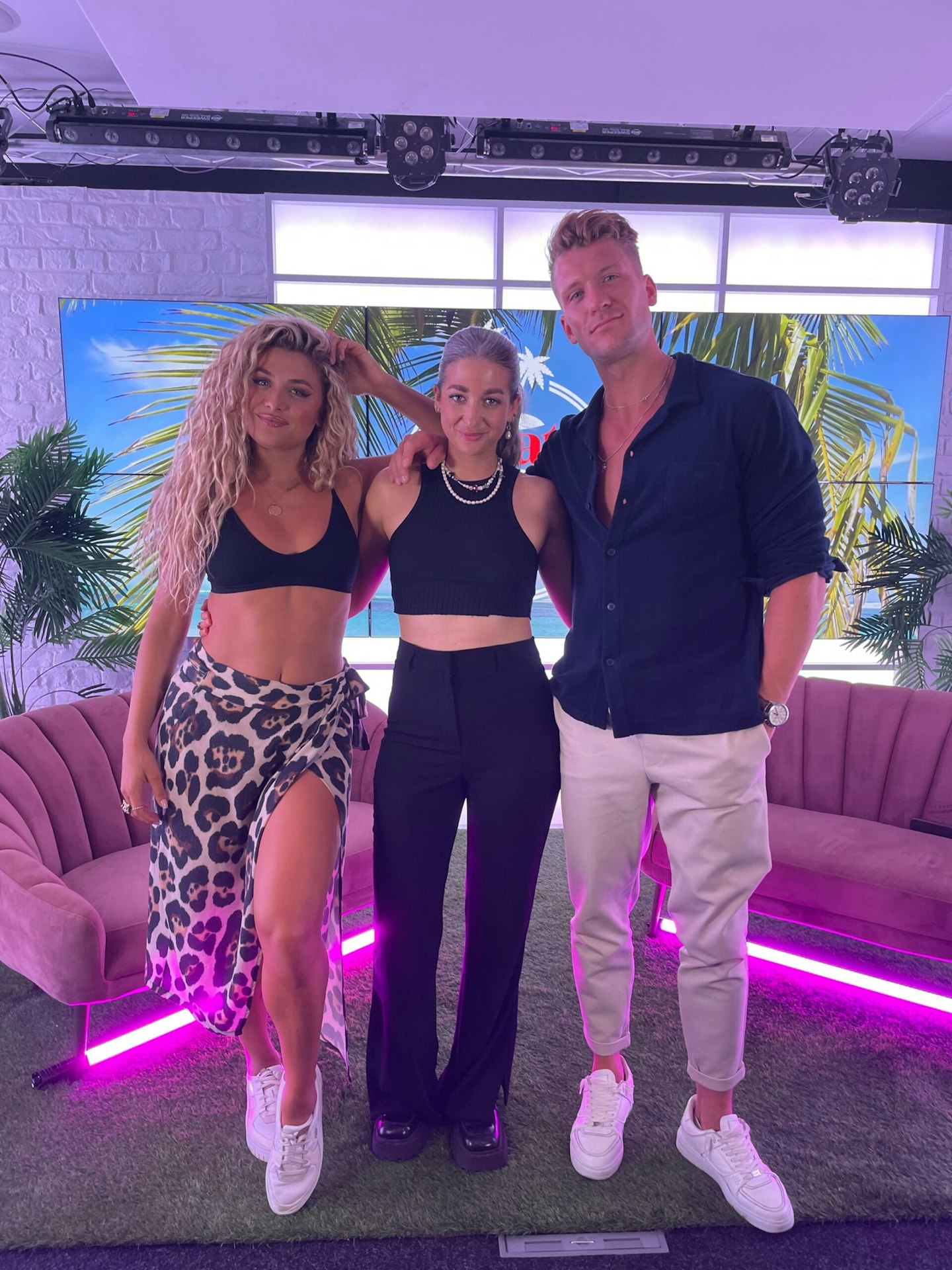 Antigoni told heat's very own Harriet Rose, "There was a moment, the whole thing with Gemma and Luca when Ekin-Su said about Dami's mind reading thing.
"Dami kicked off after. He was like to Ekin-Su, 'If you want drama, I'll give you drama'. It was gonna kick off."
Talk then turned to Dami's stern confrontation with Luca after he accused him of 'egging on the boys' and 'being fake', with Charlie saying, "I rate Dami because when he has something to say he just says it. He says it like it is. He doesn't hold it in or anything."
WATCH What The F Is Jacques Doing?!' Antigoni And Charlie Assess The Villa Chaos!
Dami's ability to say what he's thinking got him A LOT of stick from Love Island viewers in the recent (and most dramatic) recoupling, when he made his thoughts KNOWN when his former partner Indiyah Pollack returned from Casa Amor with Casa guy Deji Adeniyi.
Dami himself had coupled up with new girl Summer Botwe but it didn't stop him throwing a few digs at Indiyah, including labelling her a "heartbreaker" and sarcastically saying that he was "happy for her". Awks.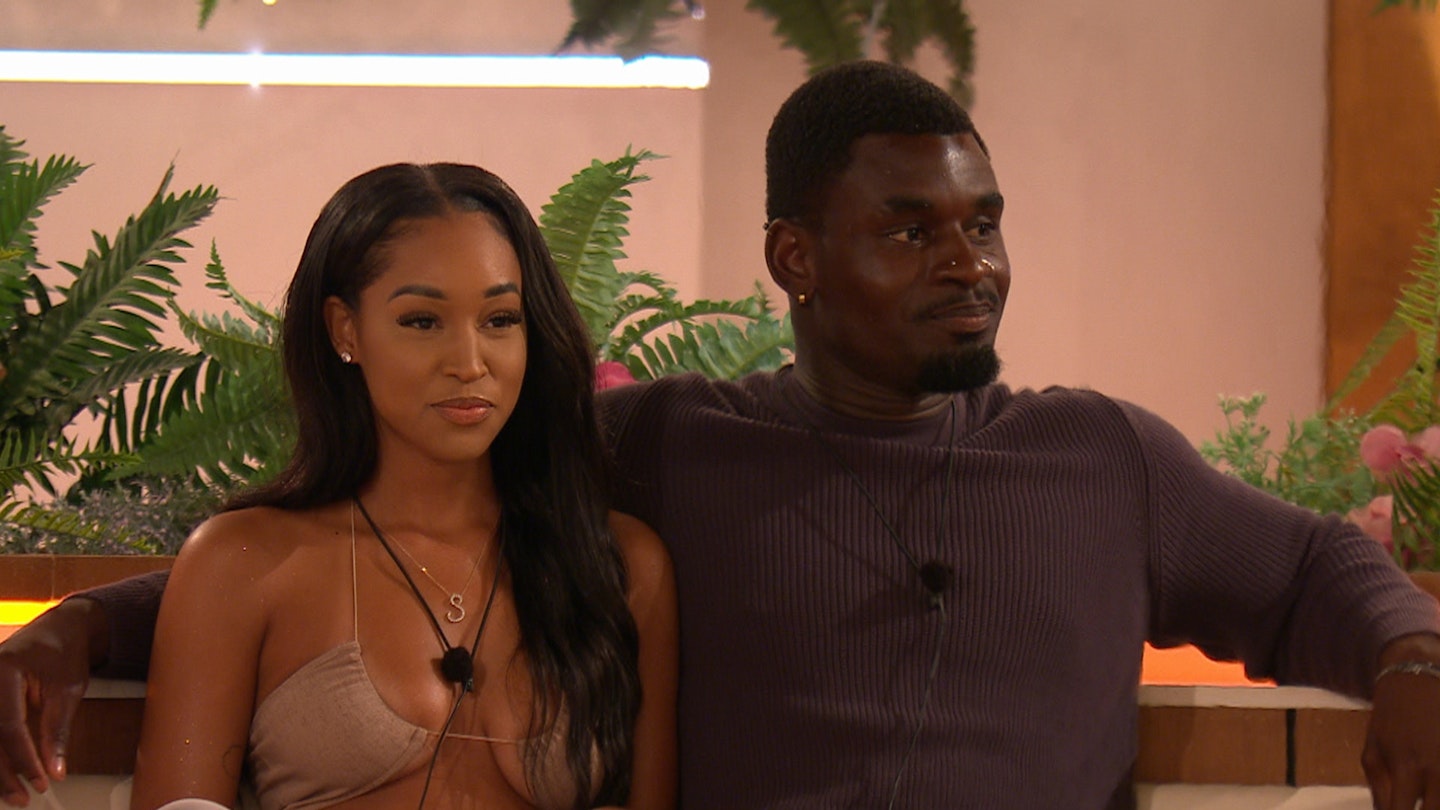 The teaser for the next episode showed Indiyah and Demi having a chat, with Indiyah admitting that she had yet to kiss Deji and quizzed Dami about how many times he had kissed Summer, insisting that she was "a heartbreaker but not disrespectful". Wooooah.
Twitter acted accordingly, with many labelling Indiyah a "queen" for not losing her head and remaining calm.
One wrote, "Make the best heartbreaker win".
Another added, "Tbh I'm highly disappointed in Dami. Was rooting for him. Even though he kissed that girl a lot I actually didn't expect him to couple with her."
One more commented, "So I'm watching Love Island this morning from last night and Demi's reaction to seeing Indiyah also re-coupled is weird! It's like he was hoping to embarrass her."
The aftermath continues on tonight's show at 9pm on ITV2 and ITV Hub.