We haven't swooned over winter Love Island 2020 cutie pie Nas Majeed in a long, long time, but we welcome his spectacular – and somewhat painful – return to our radar this week.
For those in need of a gentle reminder, the utterly adorable Nas was essentially the Will Young of the first winter Love Island in 2020 (season six), the final series before the pandemic put the ITV dating show on pause for months.
He was famously friend-zoned time and time again in the early days of his series – a classic case of "we love him, but we don't love him" kind of Islander (not in our case, fyi, we LOVED him) – that is until he coupled up with bombshell Demi Jones on day 18. He then got a taste for the Islander game and ditched Demi for Eva Zapico in Casa Amor.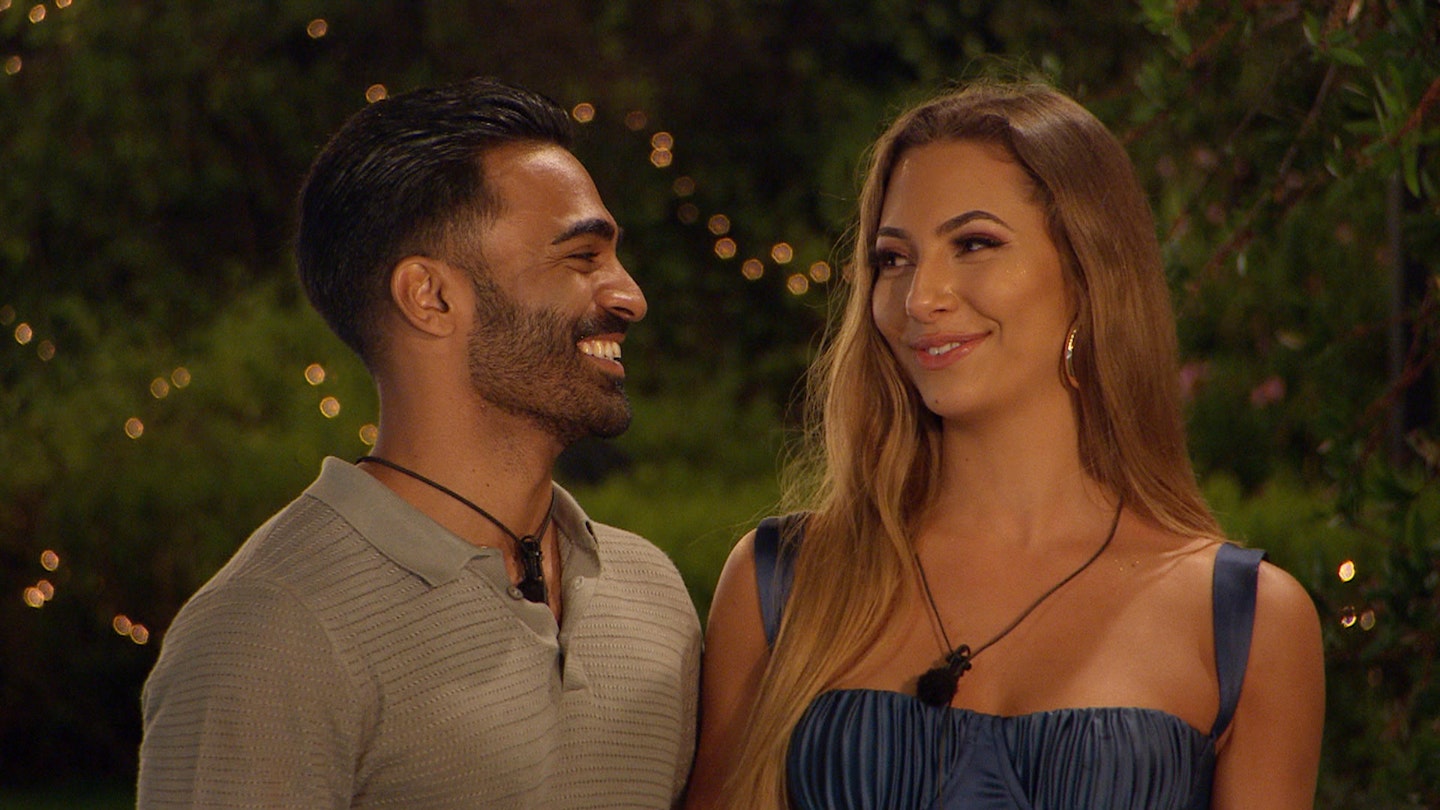 And they're still together three years later, which is literally a Love Island fairytale, considering they left their series and pretty much went straight into lockdown.
The couple have remained pretty low key over the last three years, but have kept fans up to date on the usual relationship cliches like anniversaries and moving in together.
Aside from those life updates, the couple haven't exactly been hovering on the heatworld radar.
At least they hadn't until today.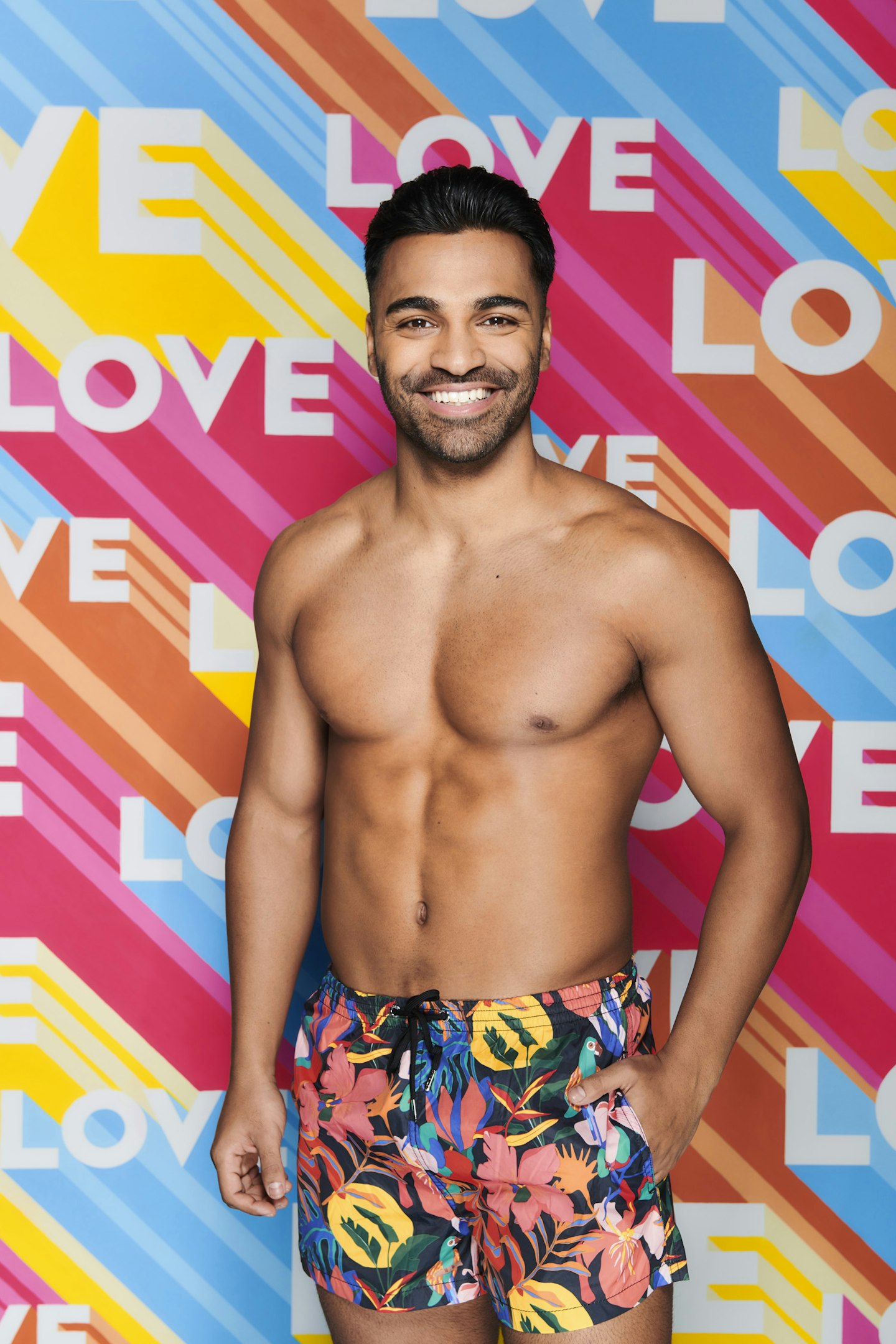 We LOVE a former Islander undergoing some sort of dramatic hair (like Adam Collard's recent Spike-inspired dye job), body (new lips, new brows etc.) or style transformation – that's our bread and butter here at heatworld – so imagine our faces when we got wind of Nas' latest body (and hair and style, tbh) transformation.
The Love Island icon recently shard a video of him getting his gloriously hairy chest waxed by none other than girlfriend, Eva. We don't know much about chest waxing here at heatworld – even me, the hilarious and hairy writer of this piece (because, frankly, the boys love it) – but we're pretty sure you trim chest hair before doing this and then leave it in the hands of professionals. Nas did neither of these things and suffered the consequences.
Eva goes at that chest like a serial killer in a slasher film and no hairs are safe from her wrath.
It's an uncomfortable, albeit hilarious, watch and the Instagram comments sum it marvellously.
One follower commented, "Why would she put you through that 😂."
Another wrote, "It's giving 40 year old virgin 😂."
A third commented, "His soul leaves his body each time 😂."
We have to say, we didn't think we'd like a hairless Nas, but it's thrown us back to the adorable hunk we first met in January 2020. Who are we kidding, we'd run off with both Nas' and never come back.
Anyway, while we're reminiscing, let's fall back in love with Nas all over again, shall we?
Who is Nas Majeed?
Nas Majeed is a former Love Island star. He appeared on series six alongside iconic Islanders like Shaughna Phillips, Paige Turley and Siânnise Fudge.
When was Nas Majeed on Love Island?
Nas appeared on Love Island in January 2020.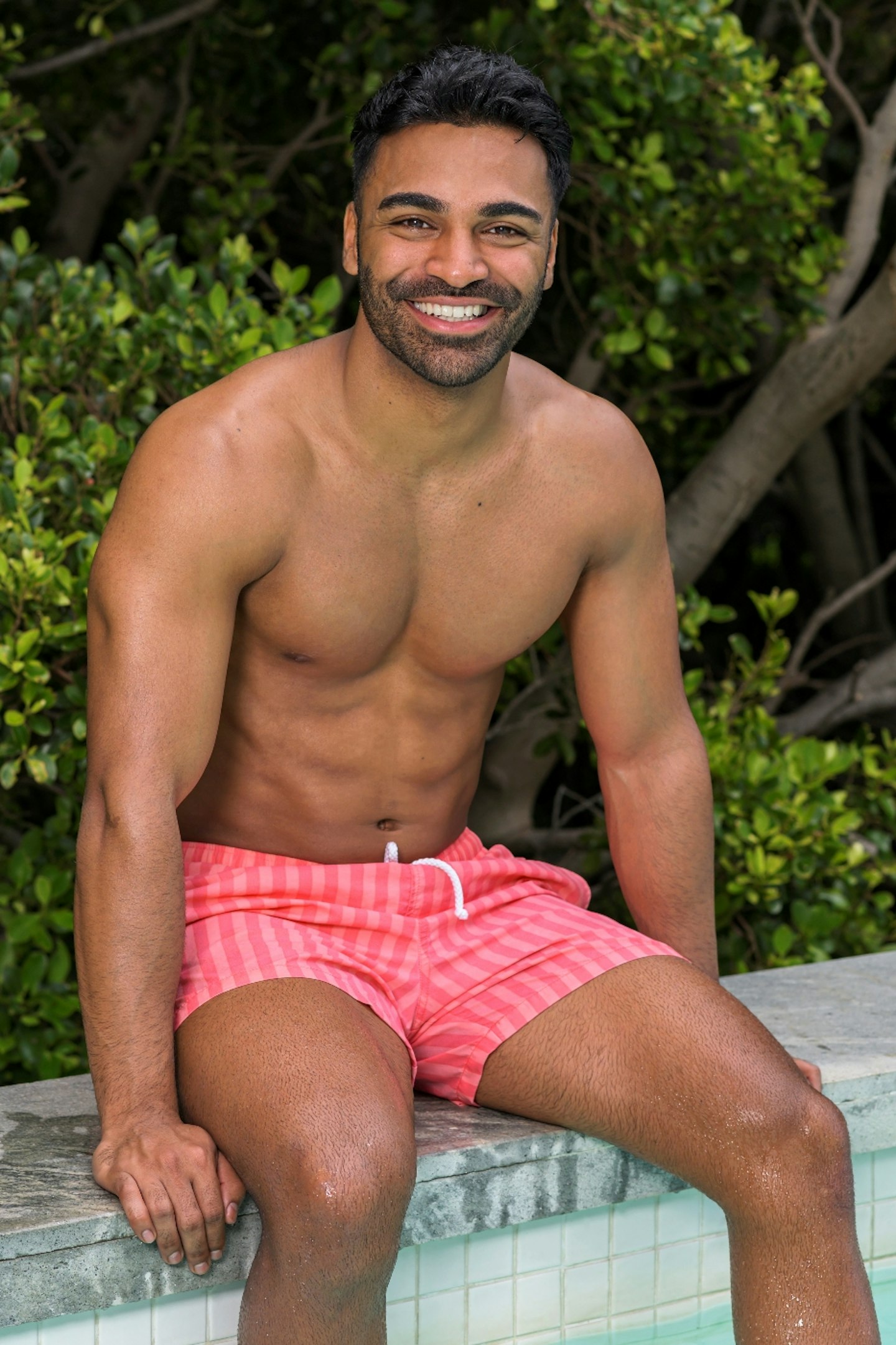 Who did Nas Majeed couple up with on winter Love Island?
Nas coupled up with Siânnise Fudge on day one. He went on to couple up with Demi Jones and then Eva Zapico, who he is still in a relationship with IRL.
Are Nas Majeed and Eva Zapico still together?
They sure are; over three years in they are still going strong. The couple moved in together towards the end of 2022.
What does Nas Majeed do for a living?
The former sports science graduate and builder is now a presenter and influencer.
How old is Nas Majeed?
Nas was born on 24 February 1996, which makes him 27 years old.
Is Nas Majeed on Instagram?
Yep, you can follow Nas – and watch his excruciating chest waxing video – at @nas_jm.
Is Nas Majeed on TikTok?
Obvs – influencer in his 20s. You can follow him at @nas.jm.
WATCH: Did the right couple win?? The winter Love Island 2020 reunion you've been waiting for! ☕️ 👀