With the annual discourse around a lack of diversity in the Love Island casting in full swing, Netflix has chucked out the trailer for Sexy Beasts; a brand new dating show that could never be tarred with the same brush.
Why? 'Cause it's a load of ANIMALS appearing on the show in their bid to find the one.
Yep - the internet's in actual meltdown over the trailer for Netflix's latest bizarre creation; which sees its contestants don some really-rather-disturbing animal prosthetics in what they claim to be the 'strangest blind dates ever.'
But, hey, who are we to judge? This whole fox-meets-dinosaur situation will probably prove successful and leave us questioning - once again - why we STILL DON'T HAVE A BLOODY PARTNER.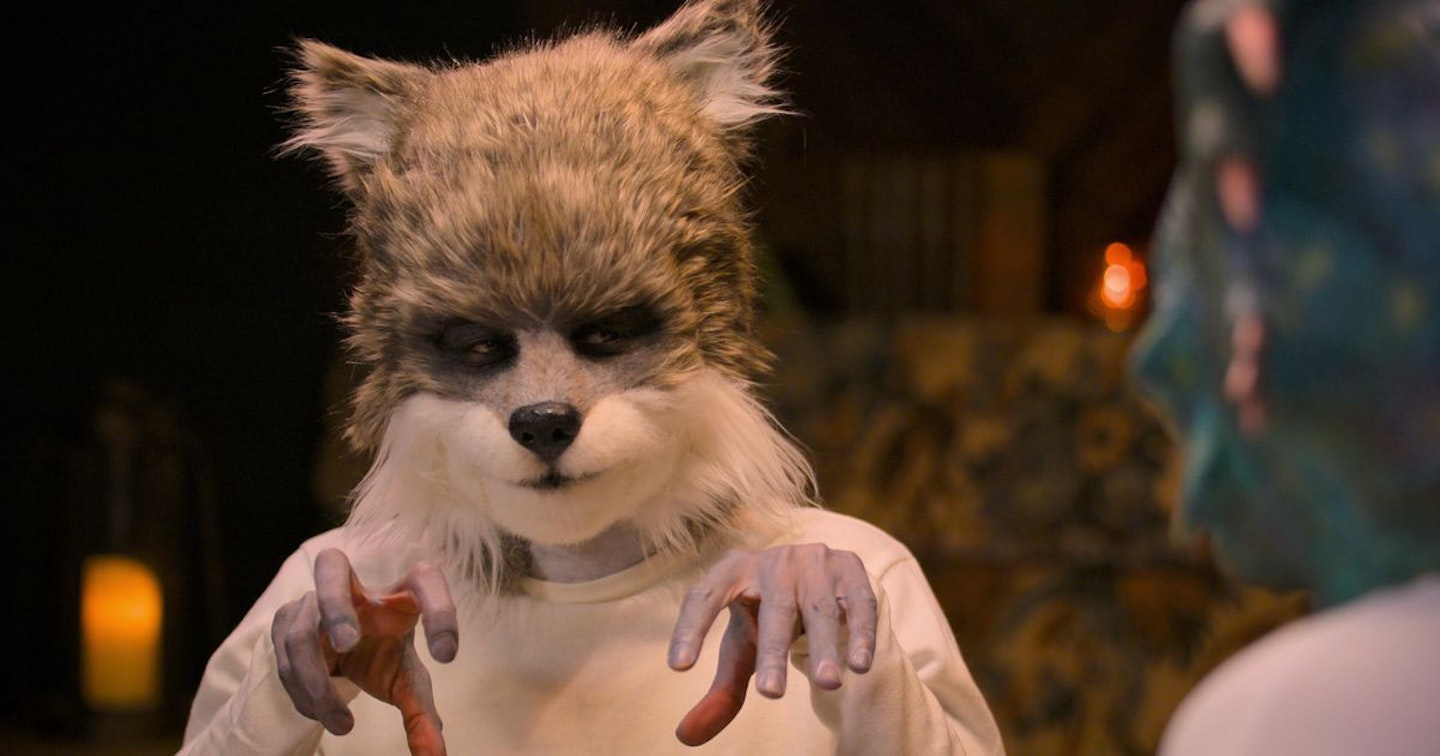 So, let's find out a little more about the show.
What is Sexy Beasts?
Sexy Beasts is a dating show which sees a load of real life single folk chuck on some elaborate animal prosthetics in a bid to disguise their looks and 'put real chemistry to the test.'
Alrighty then.
When does Sexy Beasts start on Netflix UK?
The show hits our telly boxes on July 21st 2021, meaning we're going to have to schedule viewing around our usual 9-10pm Love Island slot.
How weird can it be, though? Show me the Sexy Beasts trailer...
Don't say we didn't warn you, hun.
Check out: the slightly less odd Love Island 2021 line-up
Wait, haven't I seen Sexy Beasts on BBC Three before?
You have indeed. The original iteration of Sexy Beasts aired on BBC Three back in 2015; though Netflix has now picked it up and bloody run with it.
The BBC even roasted Netflix as they announced their version of the show, tweeting, "Say you're copying our homework, without saying you're copying our homework."
What's Catastrophe's Rob Delaney got to do with Sexy Beasts?
We all know the VoiceOver can make or break a reality TV show. Rob Beckett brings all the LOLs on Celebs Go Dating, Iain Stirling deserves ALL the BAFTAs for his contribution on Love Island and, now, Catastrophe star Rob Delaney's set to work his magic on Sexy Beasts.
Brilliant.
So, there you go. A little run-down on the most bonkers new show on telly.