Let's be real for a minute; Love Island series nine had some BIG shoes to fill after series eight – AKA last summer's cultural movement that created living legends like Ekin-Su Cülcüloğlu, Indiyah Polack, and Tasha Ghouri. Did series nine (the hotly-anticipated return of winter Love Island) manage to step up and slay just us hard? Meh.
Saying that, the latest series did offer us undeniable icon behaviour, strong #dramz and Maya Jama showing that the human embodiment of perfection really does exist on this plane of existence.
One of those highlights was undoubtedly the trajectory of Will Young and Jessie Wynter's relationship (especially after Will's, erm, choices, in Casa Amor); and one of the side highlights of religiously following that relationship for weeks on end was that we got to stare at Jessie's hair for an unhealthy amount of time on-screen and develop a healthy-ish obsession.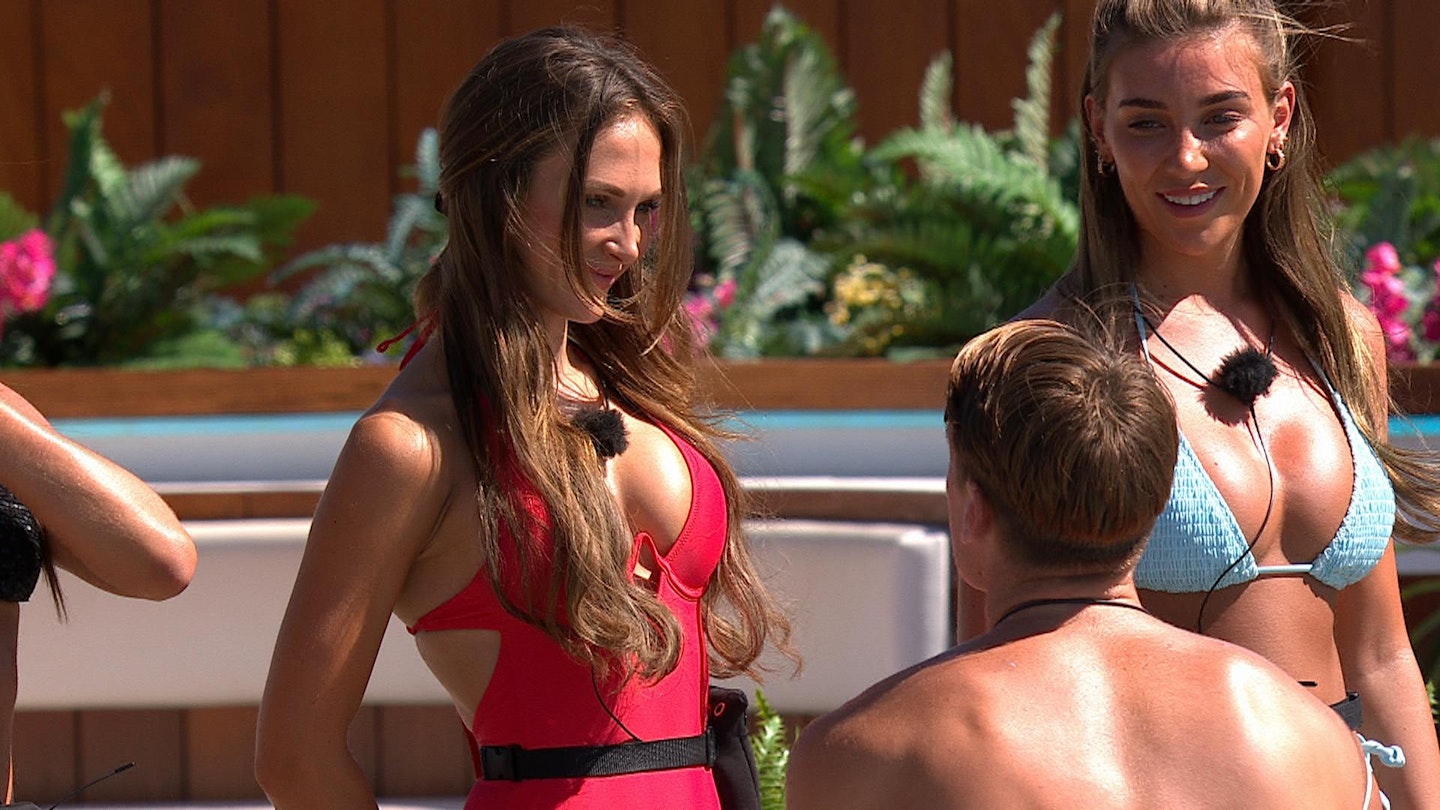 To summarise, Jessie's hair takes us back to Cheryl's 'you're worth it" days – it's luscious, it's brunette, it's bouncy, and it's luminescent. It moves like she's wearing a lava lamp on her head and we are forever hypnotised.
So, imagine our concern when we learned that Jessie was entertaining the idea of a dramatic hair transformation. The pearls were clutched.
The Aussie bombshell – who originally found fame on Love Island Australia before joining the cast of the most recent series of winter Love Island and finding love with Will – recently took to her TikTok to show her fans what she would look like with blonde hair (thanks to one of those super-confusing AI apps), asking her followers, "Blonde or brunette?"
She captioned the post, "Had to jump on the trend. Which do we prefer?!" Fans were quick to hurl an onslaught of praise at the Love Island star – all essentially agreeing that she looks downright gorgeous sporting both colours (obvs). We don't know why we got ourselves all worried, tbh.
Saying that, as much as we love the idea of this bombshell as a blonde, we can't help but imagine Will and Jessie looking like two escapees from the Von Trapp family together on all their TikToks if their hair were the same colour (Same Difference vibes, if you're old enough to get that reference). Not quite the vibe for a hot showbiz couple, but maybe we just jealous that our hair will never look as good as Jessie's (brunette or blonde).
But what does Will think of a blonde Jessie? The Love Island star and hunky TikTok farmer commented, "Slay queen", to which Jessie responded, "Whatever Will says goes." Did this just get a little creepier?
Jessie actually posted the TikTok a few weeks ago, but she recently shared it again on her Instagram story, which makes us think change could be imminent.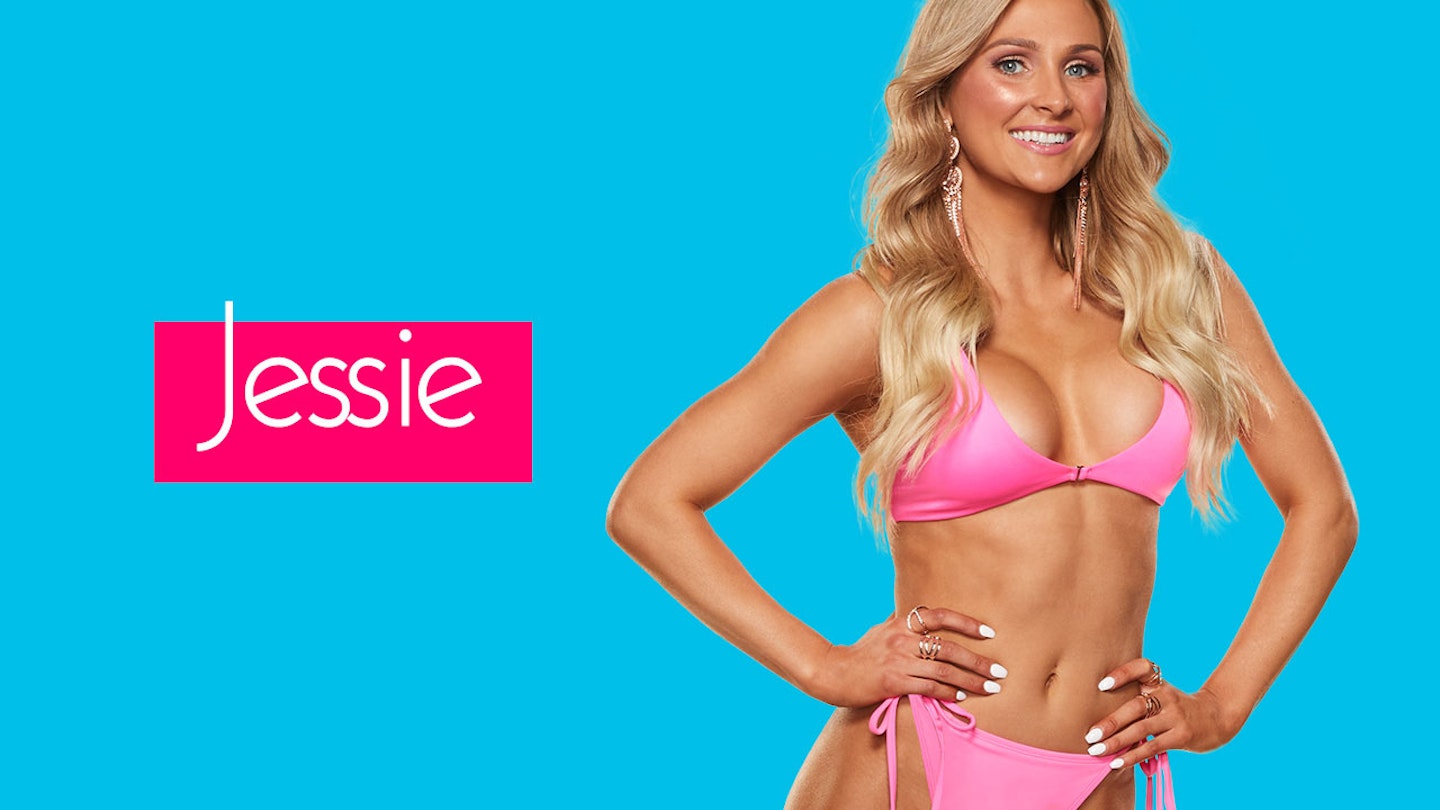 To be fair to Jessie, she has actually opted for blonde before and proven she can slay with it. Back in 2019, Jessie entered the Australian villa on day one and coupled up with Maurice, Eoghan and Gerard during the first few weeks. She eventually coupled up with Todd when he entered the villa and they went all the way to the final, where they finished in fourth place.
When Jessie starred on the series she was known for her trademark, long, blonde hair and fans LOVED it. When images of Jessie on Love Island Australia started doing her rounds on social media following her introduction as a bombshell on the UK series, one Twitter user wrote, "If Jessie went in with her blonde hair like how she looked on the Aus series, every man would have already dumped their couples for her. She is out of this world 😍."
Facts.
Another added, "Oooohhh goodness Jessie used to be blonde and now she's a brunette 👀👀👀."
One more tweeted, "Jessie with dark hair is giving me Samantha Faiers."
WATCH: 'He's In The Shower Crying!' Will & Jessie Reveal Unaired Love Island Moments | Heat Dates