Love Island 2022's resident flirty bertie Billy Brown may have been dumped alongside Summer Botwe during a trip to the Vibes club (didn't bring many good vibes, did it?), but he definitely made a lasting impression in a very short amount of time - from flirting with absolutely everyone in Casa Amor to his barney with Danica Taylor after friend zoning her just days after they got intimate in bed.
However, Billy's flirty banter with Gemma Owen was what got him in the most trouble. The pair, who have a mutual friend outside the villa, were one of the main casualties of Movie Night, as Gemma's partner Luca Bish was made to watch Billy 'try it on' with Gemma in the classic film 'Good Bill Hunting'.
When heat caught up with Billy in the latest episode ofUnder The Duvet, hosts Harriet Rose and Christopher Taylor were keen to get to the bottom of what really happened with Gemma, especially as he's recently been saying that she had"got off lightly" in the situation.
When asked what his take is now that he's outside the villa and he can see what was aired, Billy told us, "For me, it's a bit weird because you don't know what has been shown, and then I get out and I'm like, 'is that it.'
"It came across that I was flirting off of a look she's given me or something, but she's given me more than that. Deji will back me up on this, the boys were coming up to me saying, 'she's onto you'.
even got to a stage where she wasn't sure about bringing me back to the main villa. She said to Danica, 'I don't know whether to bring Billy back because Gemma will be onto him and they'll couple up."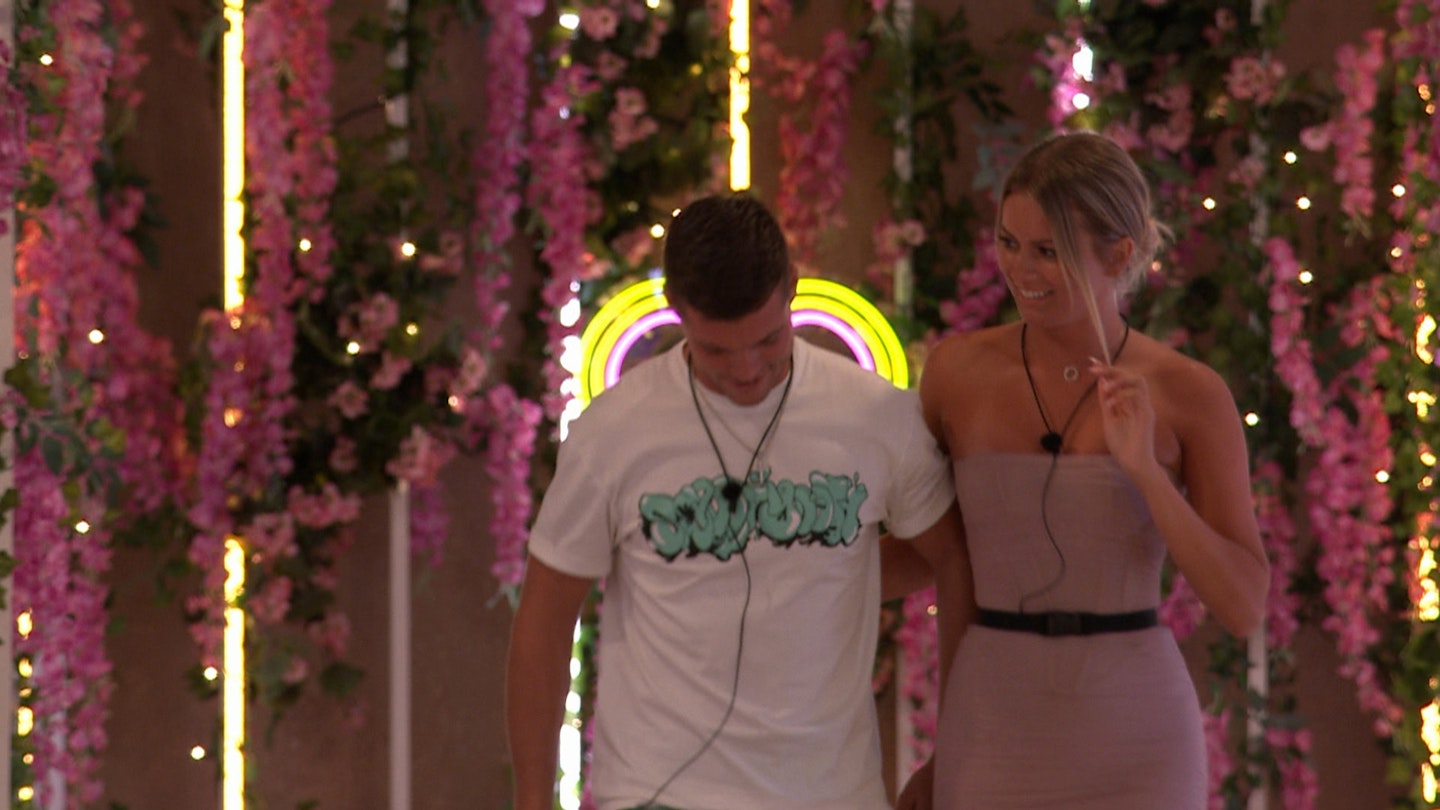 Billy then added that "Tasha was getting annoyed at us flirting in Casa" and that it was Gemma who asked him to "pull her for a chat if he wanted", which kinda proves there was something a little sus going on.
As well as being backed up by Deji whilst facing a grilling, his fellow boy George Tasker also told heat that there could have been a connection there if both Billy and Gemma actually explored it.
He revealed, "Thing is, the first day in Casa, Gemma did say to Billy, 'you know you can pull me for a chat if you want', but he didn't.
"Gemma and Luca are quite solid now. There is something there, I think Billy does bring her out of her shell a bit. Luca and him are very different."
WATCH: 'No One Knows Any Of This' Deji, Nathalia, & Billy Spill Their Steamiest Villa Secrets