A Love Island star's journey is almost never done when they walk out of those villa doors (unless you truly f*ck it, of course).
MOST do their best to milk their five-minutes of fame – securing a few ad deals, a couple of podcast interviews, a few mid-week screenings, and maybe a cheeky appearance on heat Dates, if they're lucky. However, a handful of diamonds in the rough really do hit the big time. We're talking the Olivia Attwoods, Ekin-Su Cülcüloğlus, Gemma Owens, Molly-Mae Hagues and Tommy Furys of this LI universe; the type that use Love Island as a platform for unapologetic world domination.
What we really love is the diamonds in the rough we never saw coming – the ones that abruptly knock us off their feet with their shooting star power while we were too busy focusing on the latest Love Island class. Seamless...
After entering Love Island 2019 in the third week as a bombshell, Jordan Hames quickly got into one of the more established Love Island couples with Anna Vakili. But although things seemed to be going pretty well with the pair - who even became official boyfriend and girlfriend - the relationship eventually soured.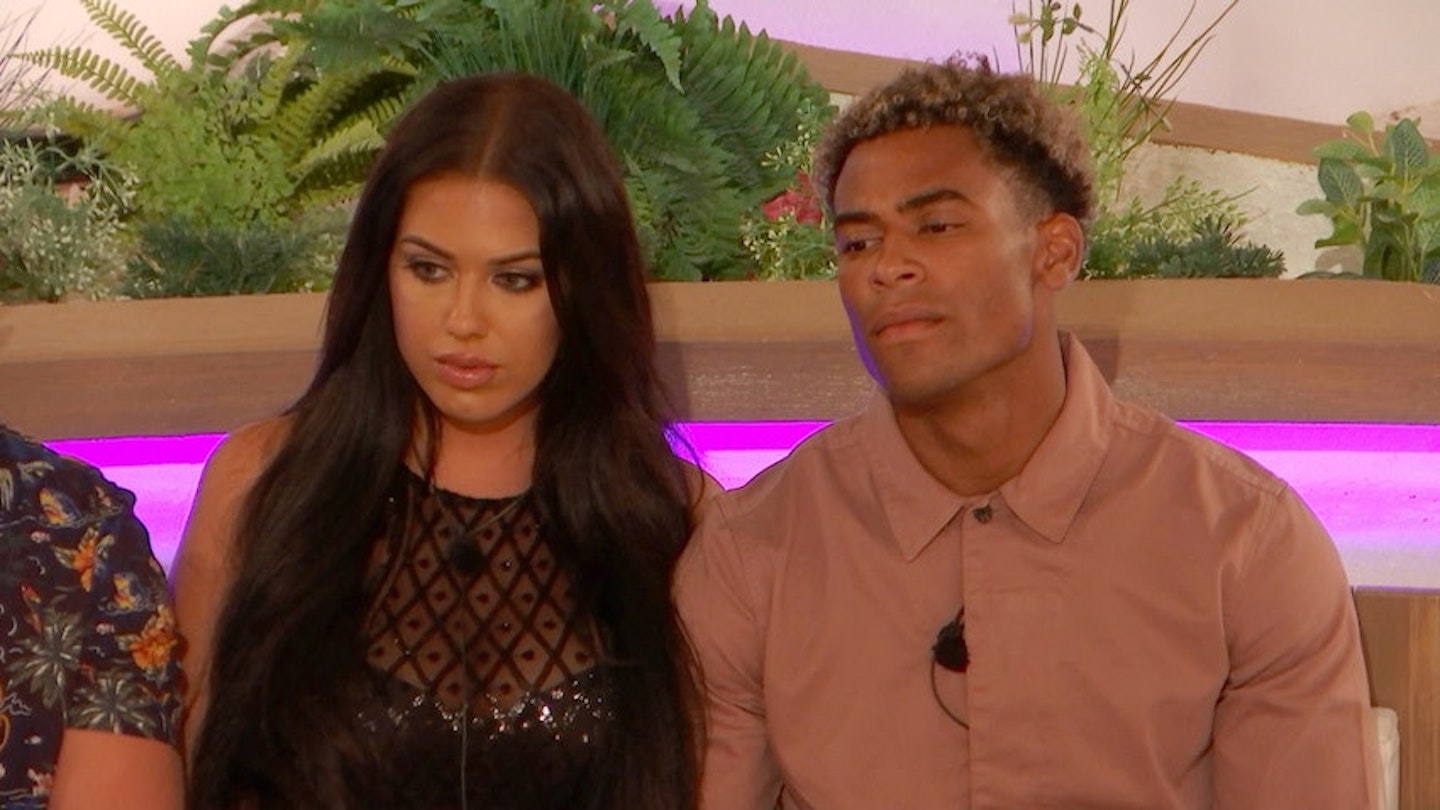 Following a conversation with pal Curtis Pritchard, Jordan decided to explore his feelings for India Reynolds, without speaking to Anna first. The pair immediately split, and were dumped from the villa straight afterwards.
Fast forward a few years and Jordan is slaying the game like pro. The ex-Islander has gone on to become a fashion icon and SUPER model for the big time. In a recent Instagram update, Jordan posted a snap of himself walking for Vogue (his runway debut) with the heartfelt caption, "RUNWAY DEBUT 🫀.
"I've been thinking of every moment/emotion I've felt up leading up to this moment. It feels surreal and hard to explain because online you'll mostly only see all the good moments. But it's not always been like that, documenting my journey is something I've tried to show through fashion because it makes me feel alive, aligned, creative, disciplined, ambitious and made my purpose in life so clear that I wake up and feel like I've won every day.
"In reality, considering where I began my career it's felt like an uphill battle, and i love it. At times I've felt like I had to prove myself and didn't even deserve to be in certain places, and because of that I've not always congratulated myself
"But this is the moment I'll look back on to remember to keep that sh-t moving always! There's never a limit, you can earn anything you want. And nobody can take it away from you. Still a lot more to give, I plan in decades, thank u all, everyone who showed me love online, out in public, and gave me positive energy you're literally the reason I'm here, and I'm here to stay 🌬🌬."
Certainly a step up from a messy game of Snog, Marry, Pie or a Heart Rate Challenge. No offence, ITV.
His Love Island 2019 cohort were quick to show their support on Instagram. Series winner Greg O'Shea commented, "You deserve this so much brother. The mindset and work ethic to follow your dreams is so inspiring. I always refer to your work when telling people about following their passion. So proud of you bud 👏 only the start as well which is so f*ckin cool."
Chris Taylor commented, "Brother 👏🏻👏🏻👏🏻."
While Marvin Brooks commented, "YOOOOOO! Love to see this bro… always proud of your movements 🙌🏽."
Jordan Hames' unreal post-Love Island 2019 glow-up is here
Fast forward a few years and behold Jordan Hames' unreal post-Love Island glow-up.
His style has transformed from neon swim shorts and Havaianas (no shade) to chic and groundbreaking. SO groundbreaking, in fact, that Jordan's stylistic glow-up has become a hot topic on TikTok as of late.
Such a style transformation is bound to get tongues wagging and the TikTok comments are literally flooding in as we write. We adore reading these (well, the educated ones), mainly because they can say everything we can't.
"Jordan's high fashion glow up is actually so lit 🔥 And shows he isn't just another Love Island factory clone", wrote one TikTok fan.
Another said, "The way my jaw dropped" Same, babe.
A third added, "It's crazy! Love when people explore different styles".
And our personal favourite, "Love how all the boys disagree but the girls are loving it😭😭 maybe take some notes".
This isn't the first time lovely Jordan has put himself back on heat's radar thanks to a seismic style 360.
He recently revealed that he had taken his signature braids out, opting instead for a more natural look and we have to say, we're feeling very warm now.
Jordan shared his new 'do on his Instagram story earlier this year. The first picture had the caption, "very good indeed" and we really can't disagree with him on that: he is definitely pulling off that look.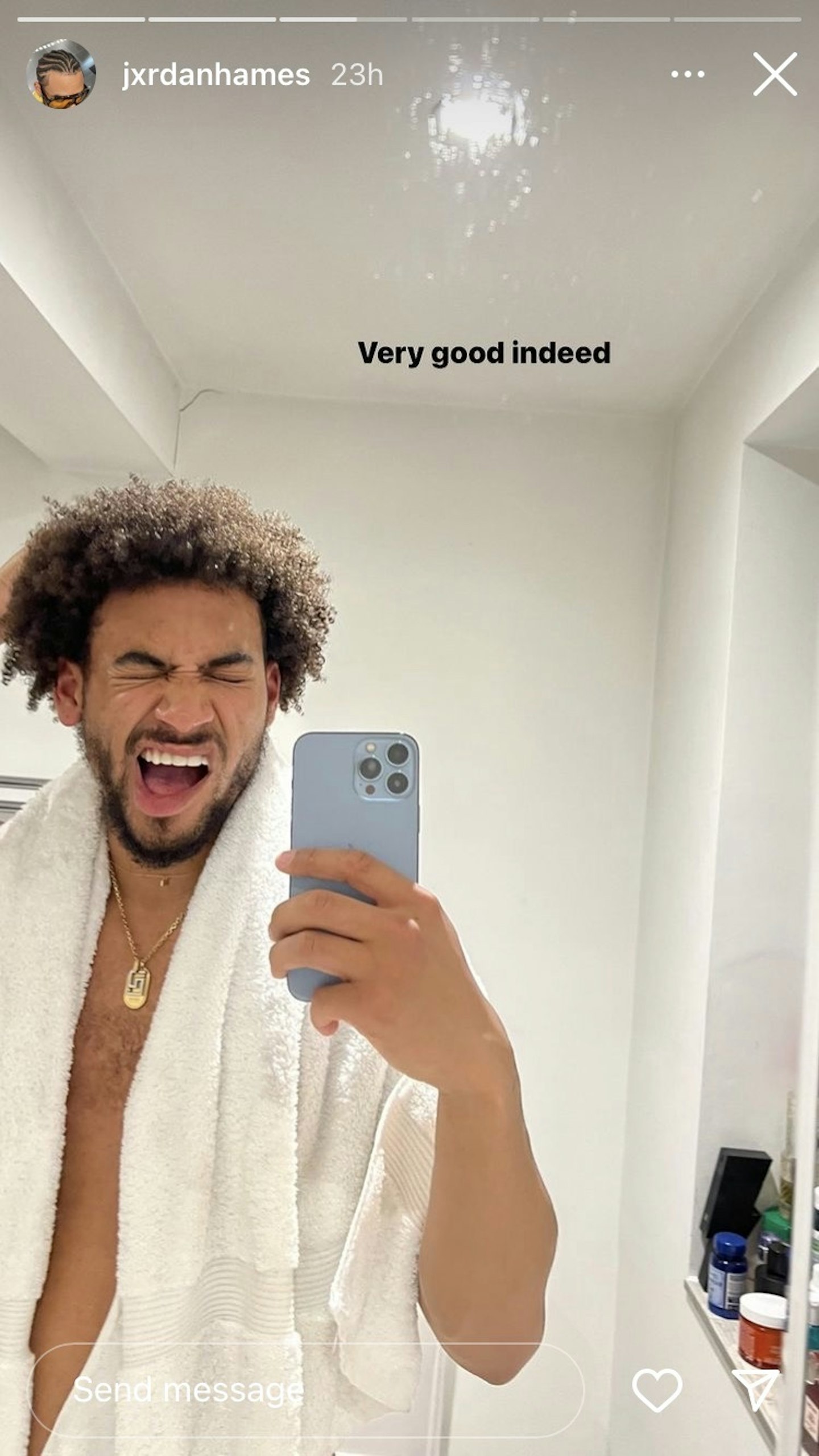 In the second picture he gave his followers a cheeky grin and included the caption, "good day every1 😁😁😁😁🖤."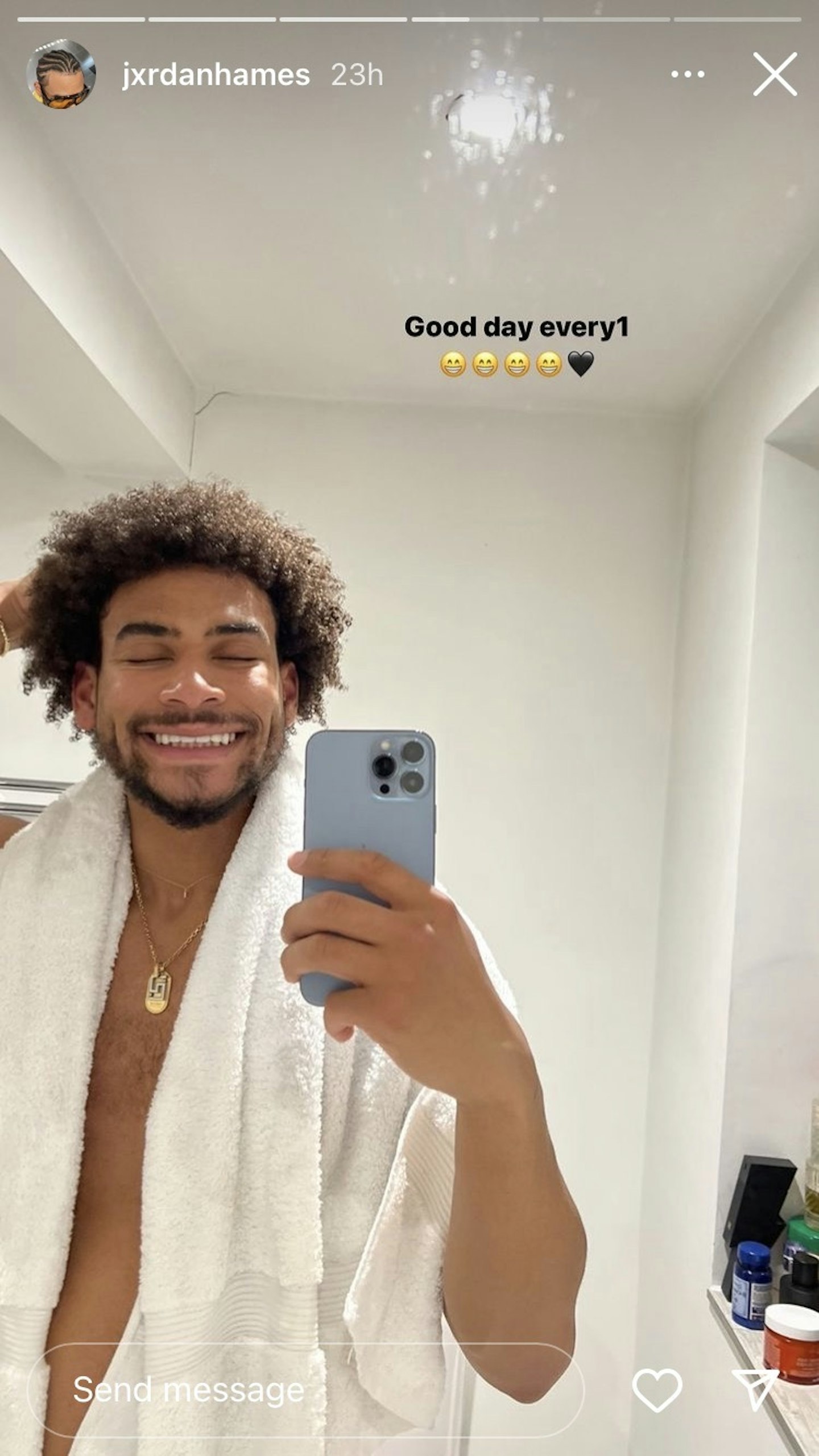 What we really adore is that Jordan Hames has been getting lensed globally for his game-changing new style. Since lockdown restrictions were lifted, fashion-forward Jordan has been snapped in London, Paris, Cannes, Nice, Ibiza, Tulum and Los Angeles cause fashion.
Let's throw it back and get re-introduced to Love Island 2019's Jordan Hames...
Before we do that, we're just going to open a window.
Who is Jordan Hames?
Jordan Hames entered the Love Island 2019 villa in the third week as a bombshell, but outside of that, he's a model - unsurprisingly! Describing himself, Jordan said, "I bring something different to the other Islanders. I've got good energy, I'm really bubbly. I've got younger siblings I'm always teasing, so I think I'll be a bit of a joker of the pack."
And what are his three best and worst personality traits? "My best are my jawline, my trainer collection and how laid back I am in life. I don't take myself too seriously. My worst traits are that I'm quite clumsy. I was once on a first date, bought two cocktails, went to sit down and knocked them over. Sometimes I leave things until the last minute, so I'm often in a rush."
How old is Jordan Hames?
He's 27.
Where is Jordan Hames from?
Jordan is from Manchester.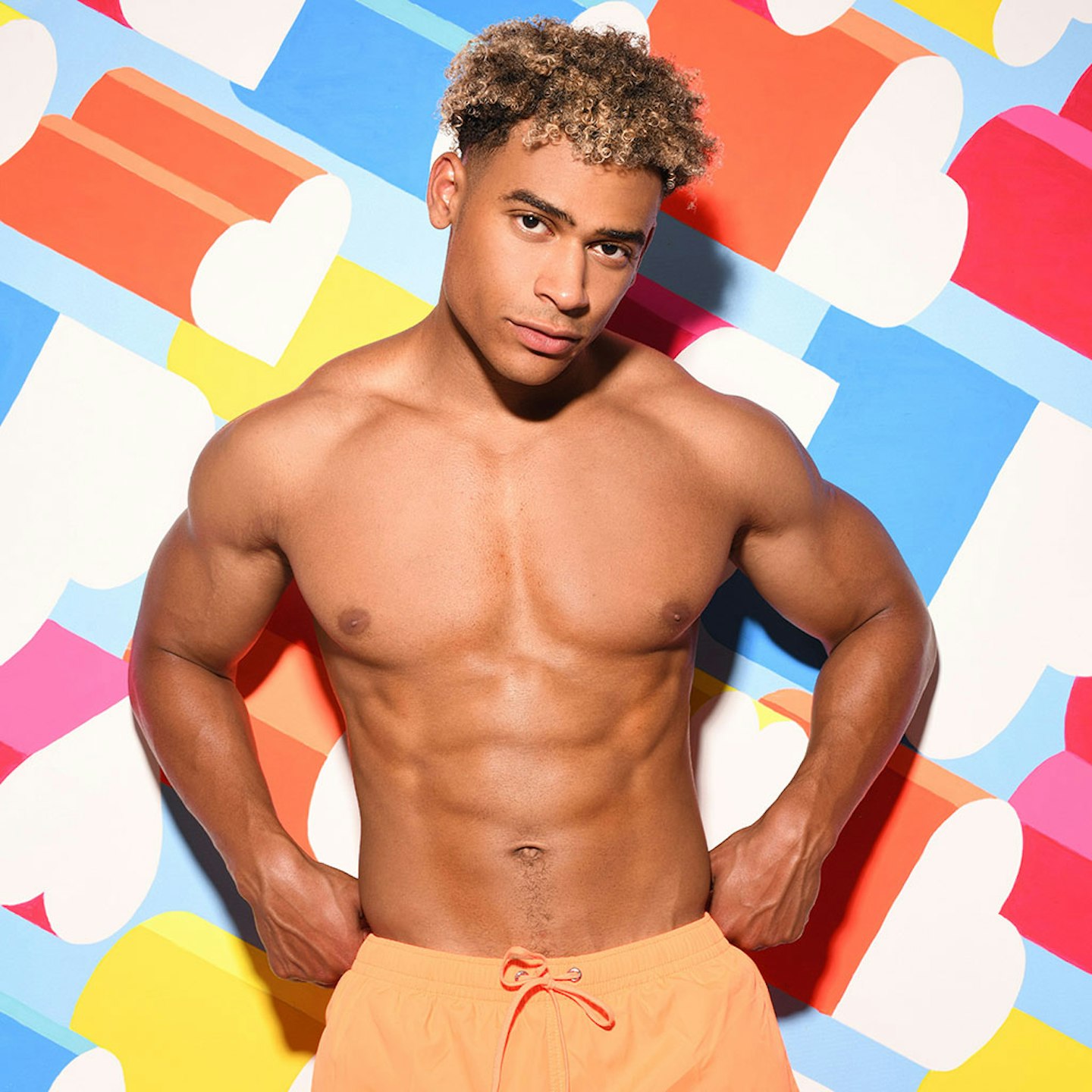 Did Jordan Hames date TOWIE star Ferne McCann?
Well, after those pictures emerged of the pair locking lips, fans of the pair thought they were officially an item. However, it wasn't actually official when the duo got papped - it seemed like it was more of a spur of the moment kiss...
Speaking at the Animal Hero Awards, the Love Island contestant said, "Ferne and I met on the night we kissed. She's fit, she made me laugh, so yeah. It's early stages, but we'll see what happens.
"A gentleman never kisses and tells. I'm excited to see her tonight – I bet she looks amazing. She's really hot."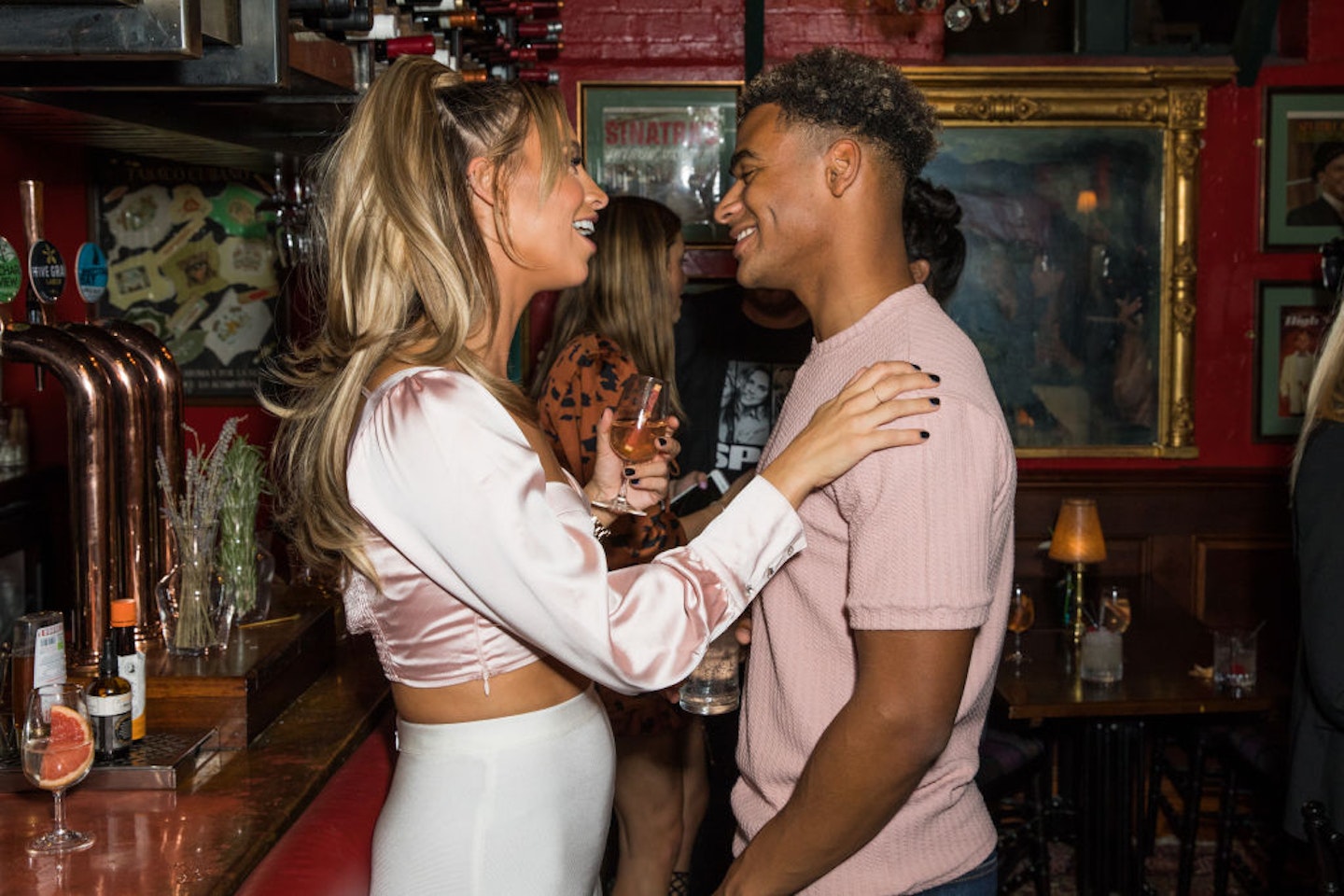 Ferne then went on to tell Closer, "Yes, Jordan and I did have a little kiss the other night. But everyone was saying, 'They've confirmed their relationship!' – and I literally met him that night!
"We just clicked... he's a really nice guy. We'll see what happens and how it goes – he hasn't taken me on a proper date yet, but if he wants to, he can!"
Who was Jordan Hames coupled up with in the Love Island villa?
Before Jordan even entered the villa, he had his eye on Anna Vakili. Once he got in there, Jordan and Anna coupled up almost straight away. Although Anna returned from Casa Amor with Ovie Soko, she quickly realised there was no spark with him and the couple reunited.
Although Anna and Jordan were happy for a few weeks, and made things official in the second-to-last week of Love Island 2019 to become boyfriend and girlfriend, Jordan's head was turned at the last minute to India Reynolds.
After he approached her for a chat - before speaking to Anna - things did not go down very well between the pair, and Anna's sister Mandi Vakili took to social media to brutally slam Jordan. They broke up immediately after, and were dumped from the villa on Wednesday 24th July.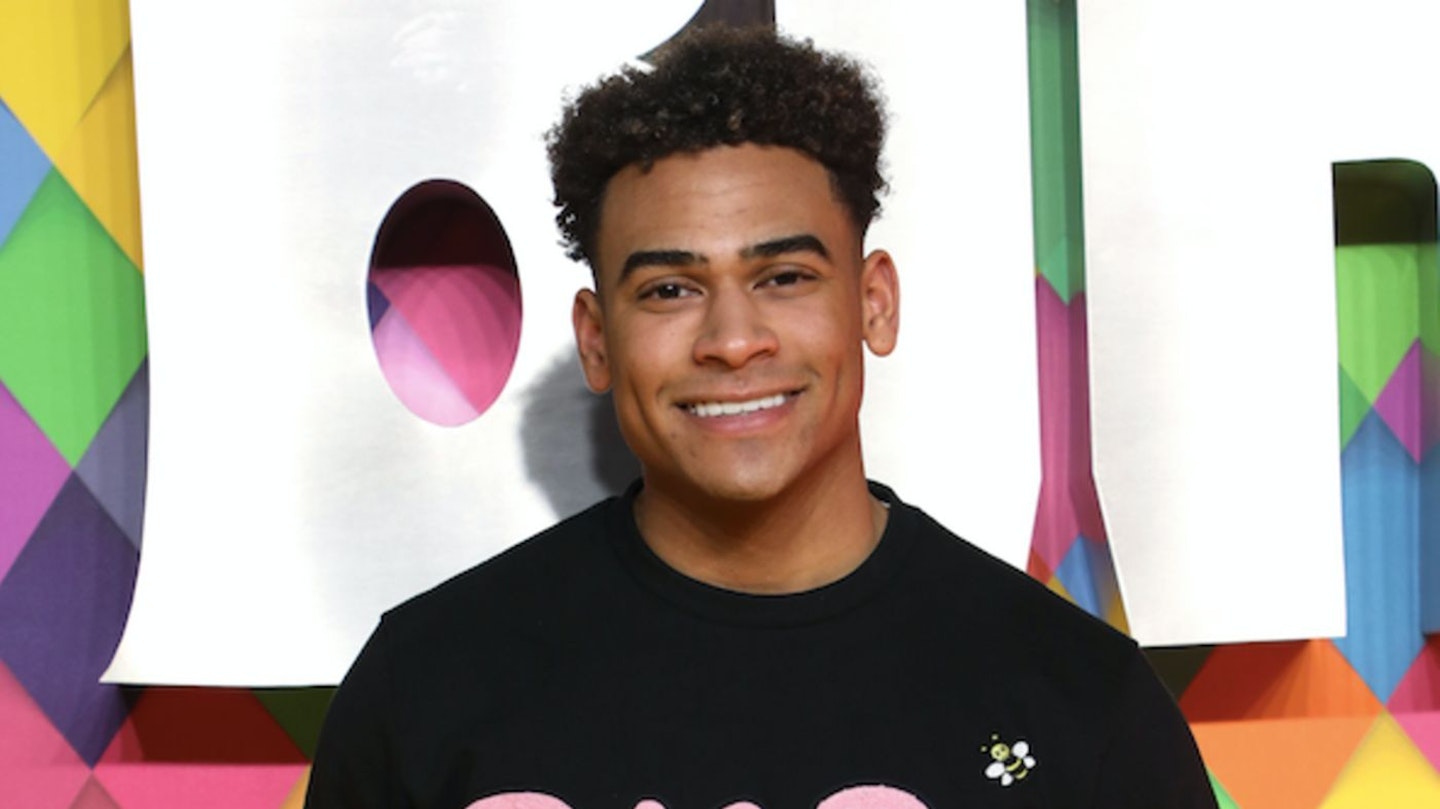 What did Jordan Hames have to say after being dumped from the villa?
Jordan did not have ANY regrets from the villa, saying, "Me and Anna got on really well, she's a beautiful girl. She's got a lot of things I love in a girl but when someone else came in, it made me sit back and think that I could have something missing with Anna. To sum up the experience, it was unreal and I was lucky to have the opportunity. I feel thankful!
"I have zero regrets whatsoever. Ever since I walked into the villa, I was attracted to Anna from the start and throughout the whole process and when I made her my girlfriend, it was because all the signs were there for me to make her my girlfriend.
"I've still got feelings for her, she's a great girl and she is beautiful. I just had this feeling which made me sit back and think something was missing, I just felt like I had to voice it. Everything I have done has been based on the way I was feeling. In that environment, your emotions can change quite quickly."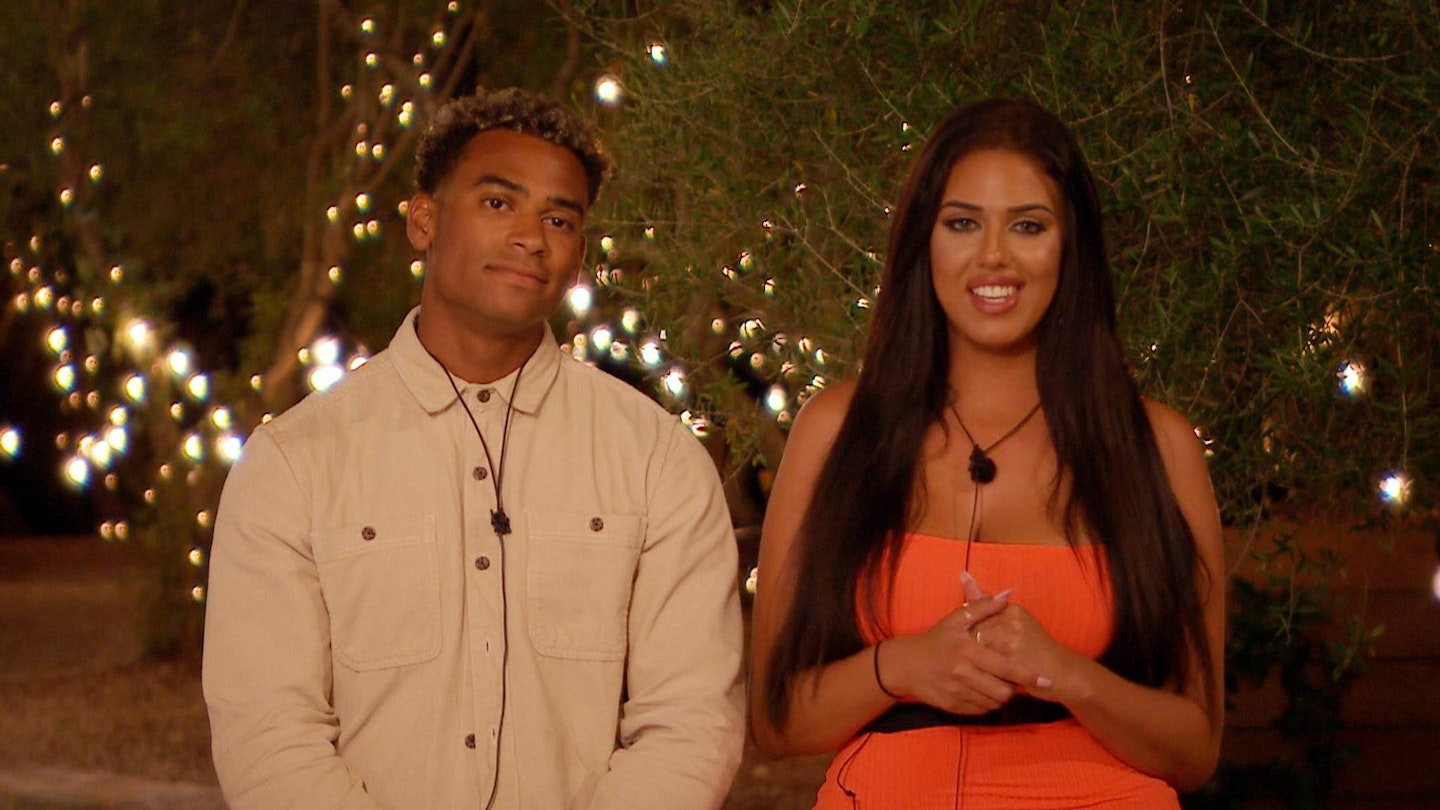 On how he feels about Anna now, Jordan said, "I think Anna is a great girl. She's beautiful. She's got a lot of the things I do look for in a girl. I do think that because I was bouncing off India in the last couple of days, it made me realise there could be something that me and Anna were lacking.
"When the whole thing blew up last night, it did raise a few red flags with me with the way things escalated. I like to sit down calmly and find out what the problem is. I do admit that I didn't go about things in the right way, but I feel like I don't want to get in heated arguments because that's not me.
"I don't feel like I made any mistakes. Before I went into the villa, Anna was one of the girls I had my eye on and we hit it off straight away. We had our little blip with Casa Amor. When the new girls came in, I felt like I didn't have anything as good with those girls as what me and Anna did, so I stayed true to myself.
"When India came in, it did surprise me a bit so I voiced my opinion. I didn't go about it in the right way but everything I've done has been because of what I've been feeling. No regrets whatsoever."
Is there any chance of Jordan Hames reuniting with Anna Vakili?
Jordan hasn't said whether he would reunite with Anna, but when we interviewed Anna, she made her views very clear.
When asked about whether she was bothered about seeing Jordan kiss Ferne, Anna responded, "He likes his older women, doesn't he? Do you know what? Jordan is so irrelevant now. I don't care for him. Literally, I don't give a shit what he does in his life any more."
We're guessing that's a no then...
Who is Jordan Hames' girlfriend?
Jordan is currently dating model Millie Hannah. They went official towards the end of last year and by all accounts appear to be going strong. She regularly features on his Instagram account.
What is Jordan Hames's claim to fame?
"Through modelling, I did the Adidas World Cup campaign and met David Beckham on set."
How can I follow Jordan Hames on Instagram?
You can find Jordan Hames on the Instagram handle jxrdanhames and he doesn't seem to be on Twitter.