The end of last night's Love Island episode (Sunday 11 June) teased us with the arrival of not one but TWO new bombshells.
Is anyone else already struggling to keep up? We're only on the second week and they're dropping bombshells like the Islanders drop their partners during Casa Amor.
But we have high hopes for the latest newbie, Leah Taylor, as it turns out she is BFFs with a LI fan favourite – Love Island 2019 legend, Maura Higgins. And when we say BFFs we mean best-friends-until-the-day-I-die.
The Irish Islander was literally screaming when she saw her pal entered the villa and shared her excitement on her Instagram story.
Showing her watching the teaser for tonights episode, Maura wrote "SCREEEEMMMIINNNGGG!!!!! FINALLY @leahjtaylorr."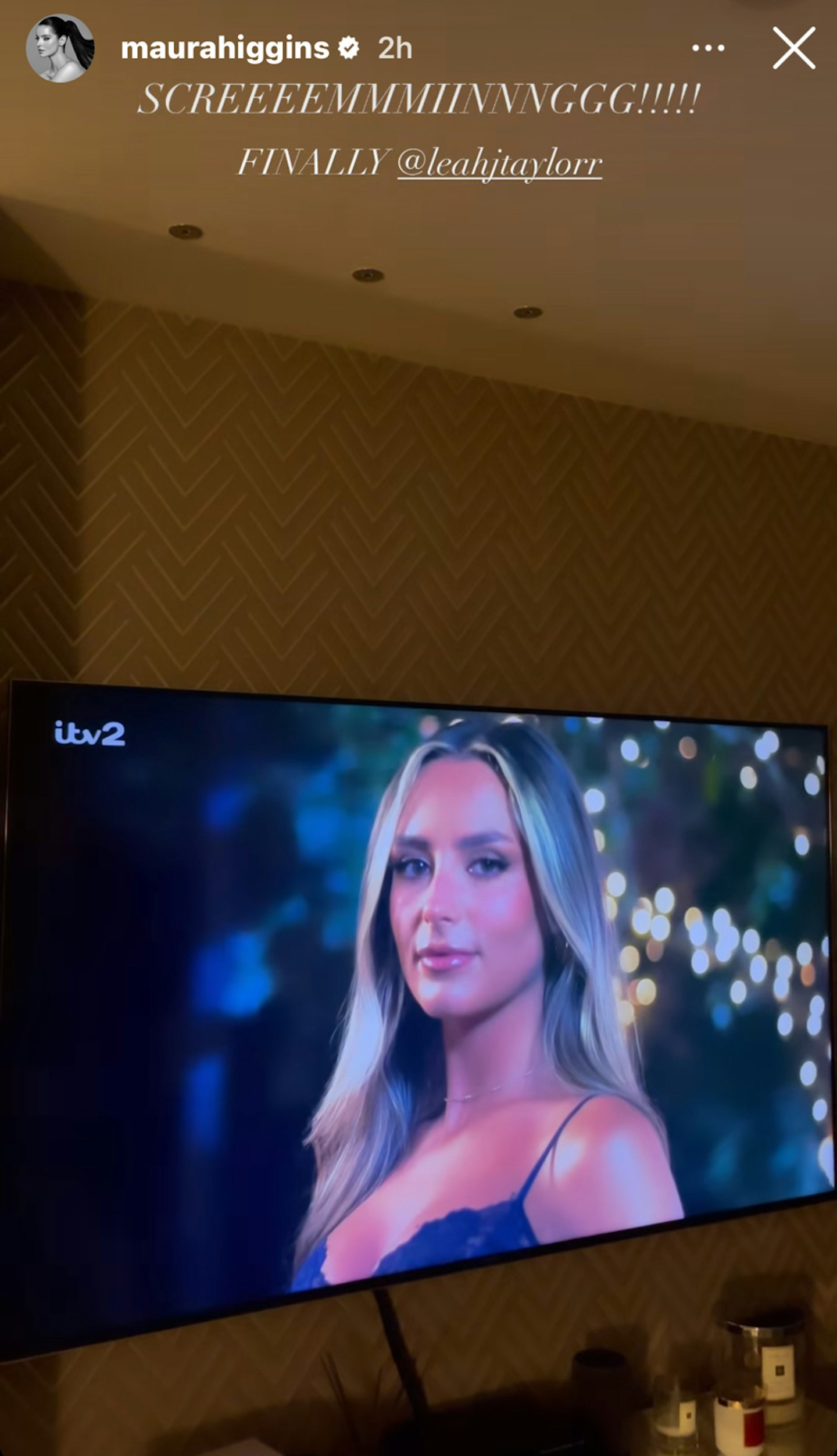 Maura made for unforgettable telly during her time in the villa. Who could forget her confronting Tom Walker when he was showing off to the lads? Or her scorning villa bestie Molly May Hague for 'wasting the wine' when Molly fell down the stairs and nearly broke her ankle.
Iconic.
Sharing a cute video of the duo saying goodbye before Leah went off to 'find love in the villa,' Maura added the song Lover by Taylor Swift over the top (fabulous choice) and captioned it, "The last goodbye 🤍 Go smash it my girl" before tagging her friend again.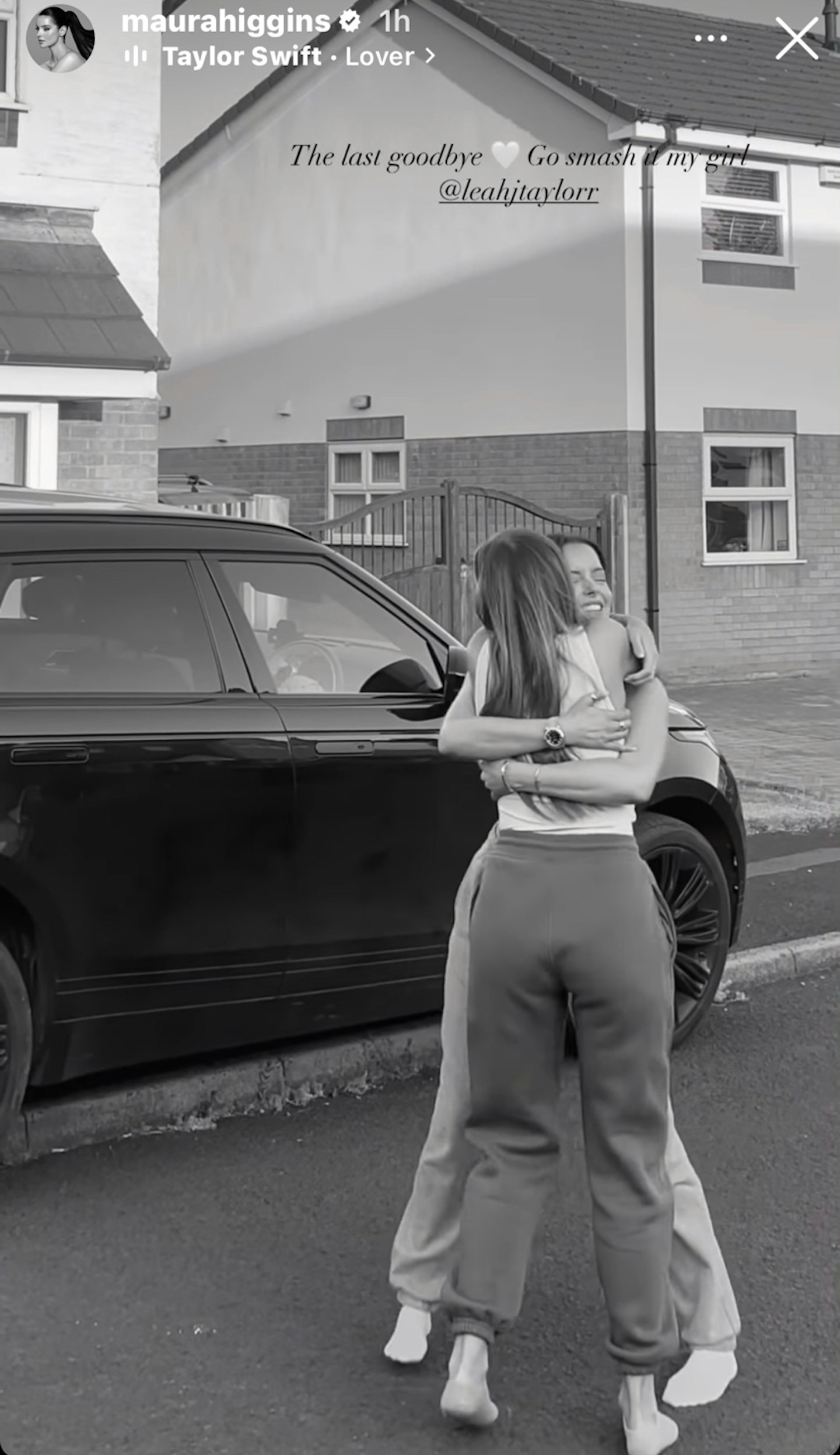 If Leah is anything like Maura we can expect absolute carnage, tbh.
Dare we say the producers have nailed it with the Love Island 2023 bombshells so far?
Zach Noble caused chaos during last night's challenge when he smooched someone who wasn't his partner and Whitney Adebayo quizzing Sammy Root if he had 'healed' after his last relationship was true Queen behaviour.
Here's to hoping Leah will be just as fun to watch.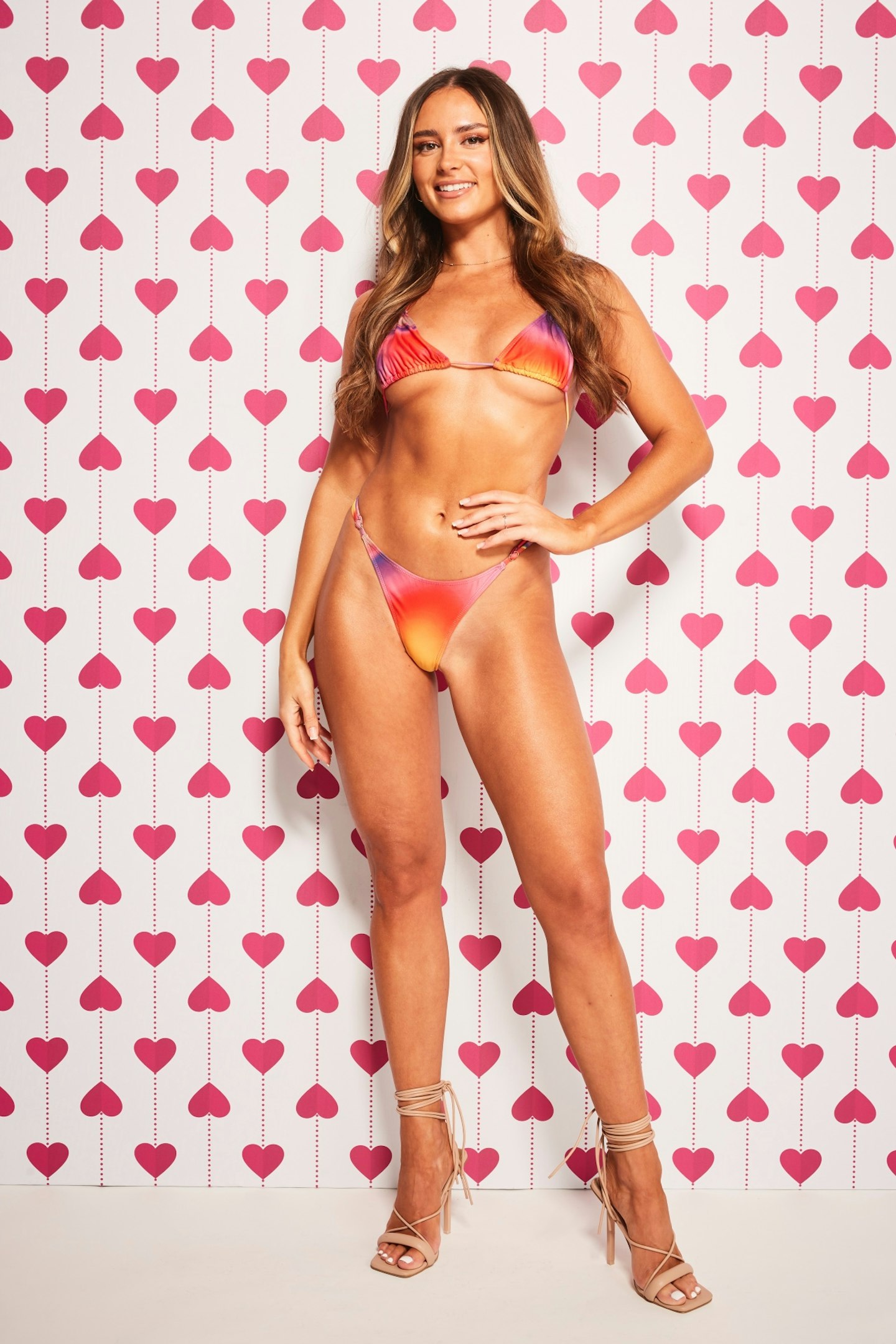 Who is Leah Taylor?
Leah is a bombshell that will be heading into the villa alongside Charlotte Sumner.
How old is Leah Taylor?
She is 27 years old.
Where is Leah Taylor from?
A northern gal, Leah is from Manchester.
What does Leah Taylor do?
She is the owner of a social media marketing company.
What is Leah Taylor's party trick?
"I can do a backflip," Leah explained.
SORRY. GYMNAST.
"It's my party trick from when I used to dance competitively. "
What is Leah Taylor claim to fame?
Here we were thinking being BFF's with Maura was a claim to fame but Leah has worked with A-list celebs. Not that Maura isn't A-List, obvs.
"When I was a dancer, I actually danced at the EMAs and danced for Rita Ora and Camila Cabello. "
Does Leah Taylor have Instagram?
She sure does, you can follow her @Leahjtaylorr but her social media won't be updated while she is on Love Island.
WATCH: 'I Can See Them Winning' Tasha And Andrew On 2023 Islanders | Heat Dates