This year's series of Love Island may be well and truly over but our obsession with the contestants sure as hell is not.
From Molly Marsh dying her hair pink for charity to Mitch Taylor continuing his 'messy' reign of terror, the class of Love Island 2023 have not failed to keep us entertained, despite no longer being on our TV screens.
One couple, in particular, who have been a treat to keep up with are finalists Ella Thomas and Tyrique Hyde.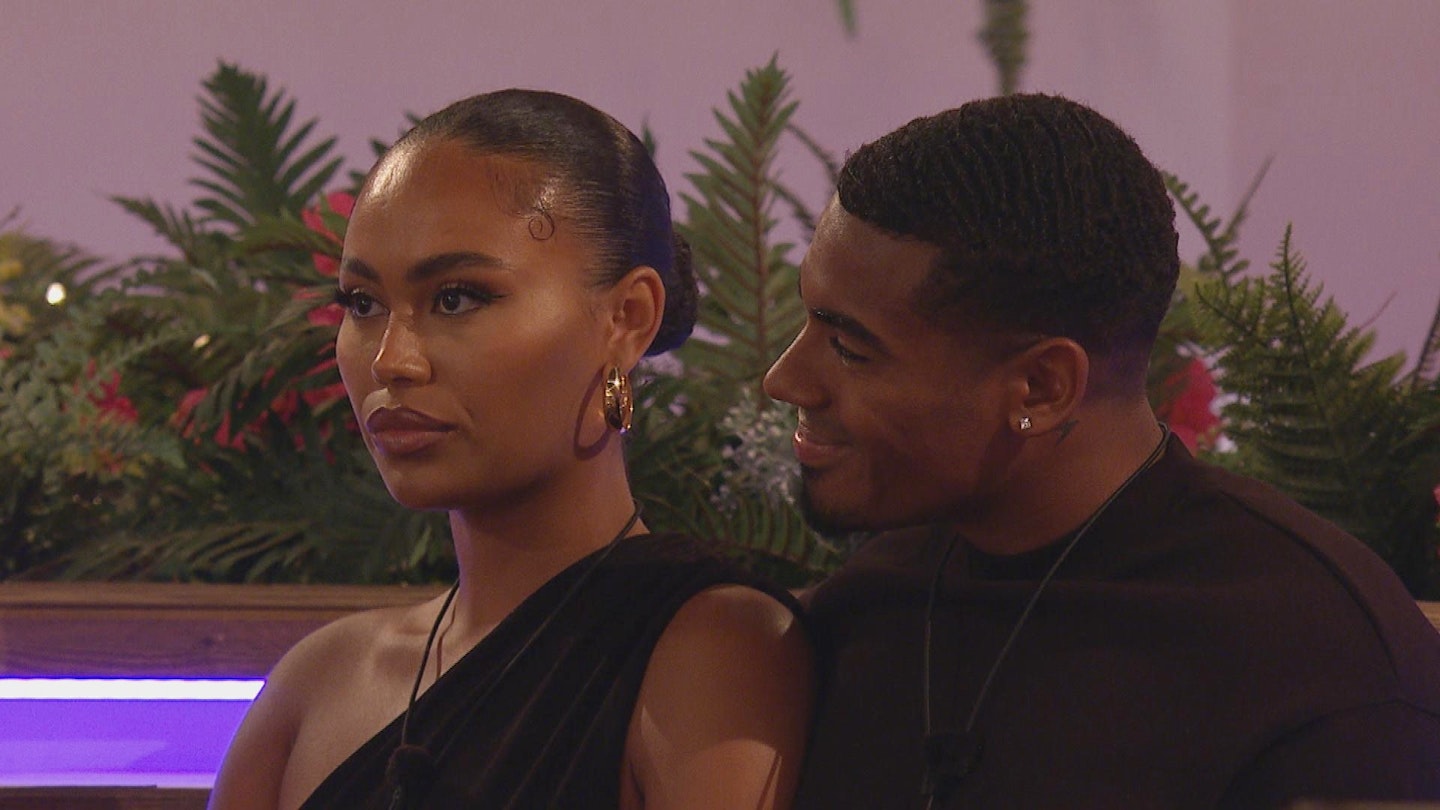 During their time on Love Island, Ella and Ty made for some hella good telly. From Ty flirting with every single female member of Love Island to the Casa Amor fire pit stand-off featuring Ouzy See, Ella and Ty's love story will go down in reality TV history.
We all knew it was going to be an interesting romance between the two from the minute they were coupled up purely because they'd already met outside the villa. As if that wasn't uncomfortable enough, the situation was made ten million times worse when Tyrique admitted HE COULDN'T ACTUALLY REMEMBER ELLA.
Honestly, the shade.
Fast forward to now (September 2023 for those of you reading this in the future) and Ella has taken the chance to throw shade back at her bae as she reveals a BEAUT new look.
Posting a pic on her Instagram story, Ella revealed her new warm blonde hair and obviously she looks offensively beautiful because it's Ella Thomas AKA a walking, breathing goddess, but it's the caption that got us.
Ella wrote, "Do you remember me nowww @tyriquehyde"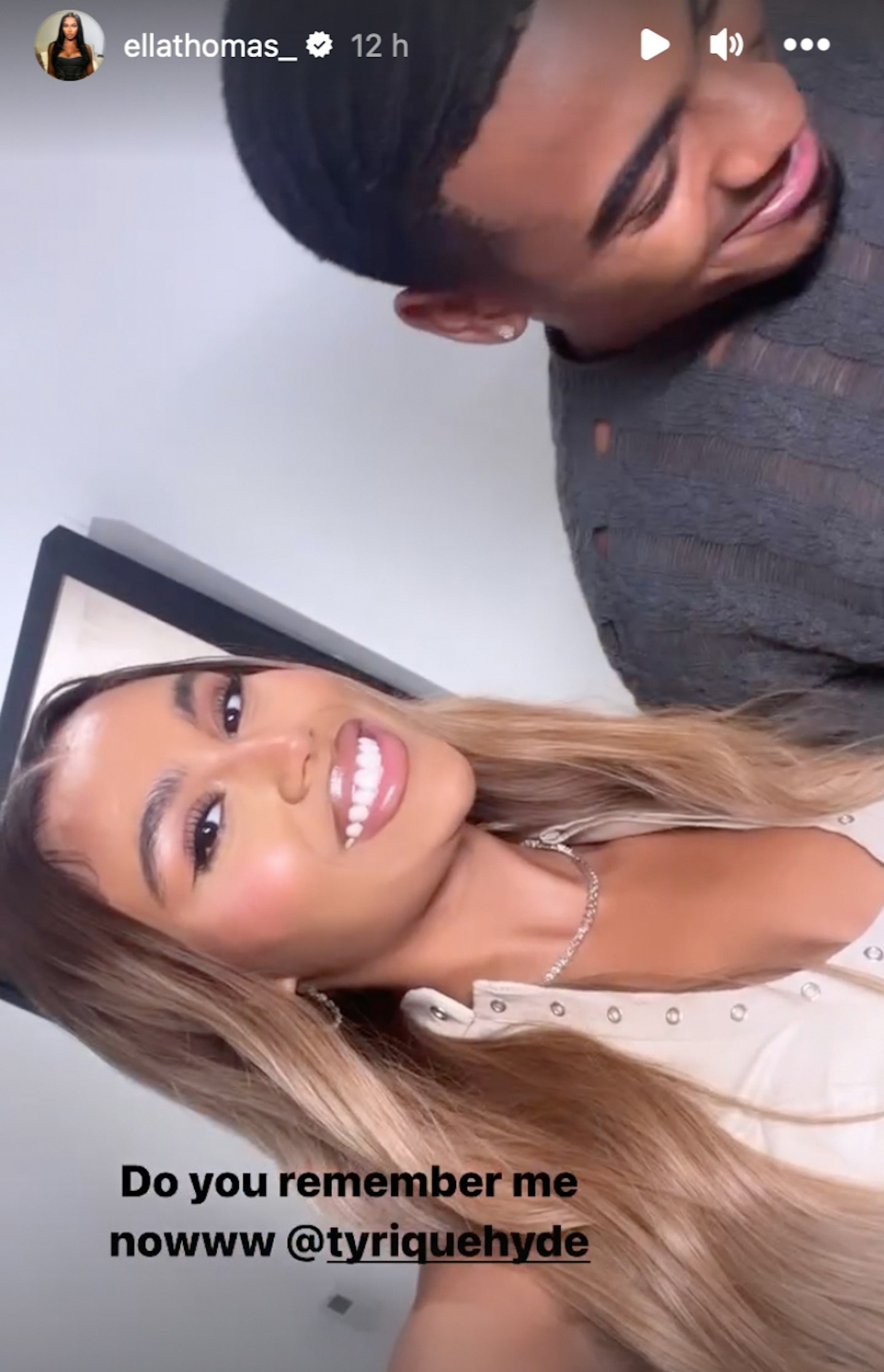 In case you forgot, the reason Ty didn't recognise Ella when they first met on Love Island is because Ella's hair was dark rather than the golden shade she had when they met in London months before they took part in the dating show.
Hence Ella jumping at the chance to call out her boyfriend now she has gone back to a lighter hair colour.
Back in the summer when that little nugget of info was released, fans backed Tyrique, agreeing that Ella did look completely different.
"Okay the blonde part is probably what tripped him up," one fan commented with another saying, "To be fair she was blonde."
Once she explained to Tyrique she previously had lighter hair, his memory miraculously returned and he could recall their interaction. Funny that.
An Instagram post from back in March with the caption, "Golden barbie 💛🪐" shows Ella channeling her inner pink icon as she showcased thick golden waves.
Fans flocked to the comments section to throw in their six pence on just how different she looks and support Tyrique's theory that she is unrecognisable.
"I'm not surprised Tyrique didn't recognise you with blonde hair! You look so different on ❤️ 🏝️ 😲," one follower commented with another in agreement, "Yeah, she does actually look different with blonde hair. I believe him now 😂".
Ella is clearly one of the lucky few who can have any hair style or colour and still look like an actual goddess as a stalk through her social media shows her with thin braids, natural curls and a light copper. Oh to be 5ft7 and stylish, eh?
WATCH: 'Kady Unfollowed Me!' Mitch & Ella B Play Who's Most Likely To: Love Island Edition