From Shannon Singh's brutal dumping after just 48 hours to bombshell Rachel Finni strutting into the villa to choose between Brad McLelland and Chuggs Wallis, this year's Love Island has provided some seriously shocking moments. But it seems the biggest plot twist yet is on the horizon as a teaser aired at the end of last night's episode hinted at romance between Toby Aromolaran and Chloe Burrows.
Yep, Toby who has been happily coupled up with Kaz Kamwi since day one.
WHAT is going on?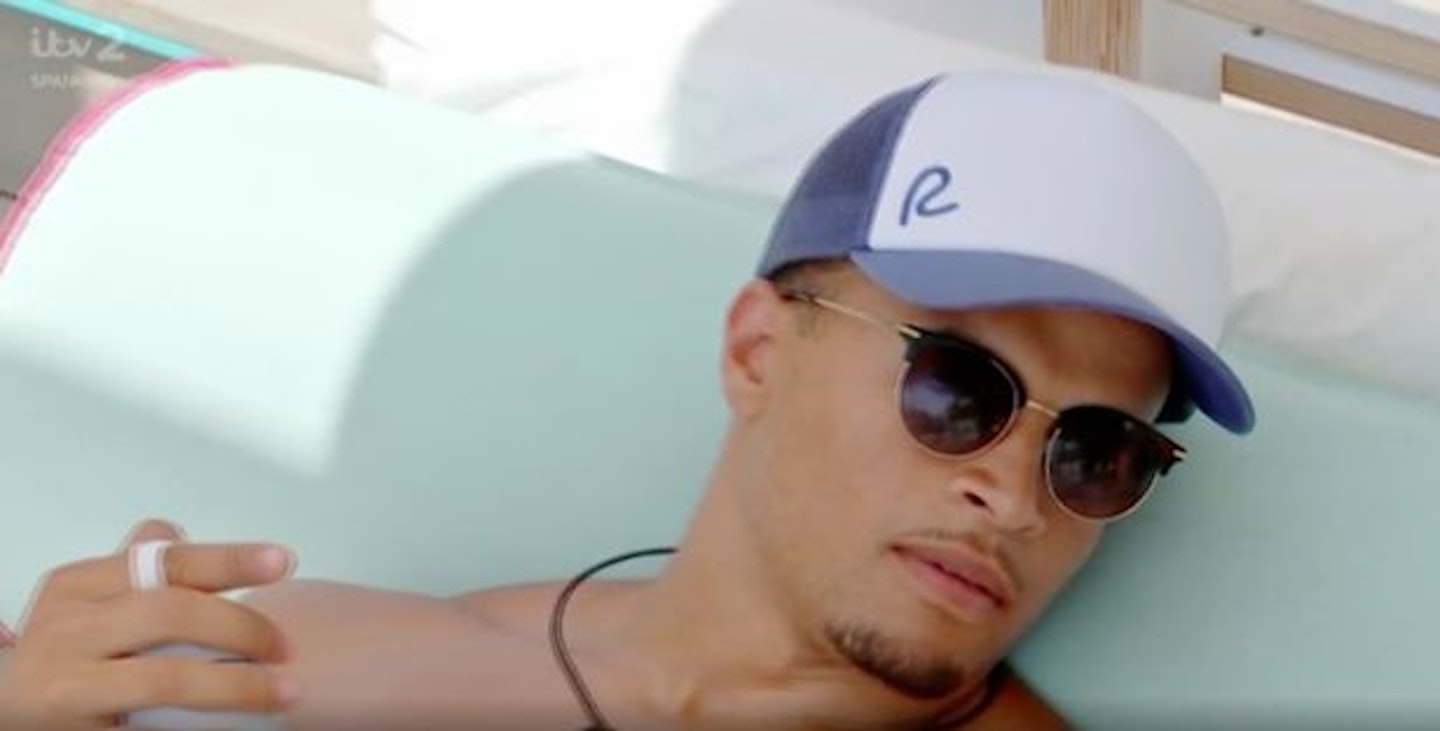 In the short clip, narrator Iain Stirling "teases" passion brewing between the Islanders as Kaz looks on at Toby and Chloe chatting on the day beds.
Chloe then turns to the semi-pro footballer and tells him, "I'm quite pleased with myself that you're interested."
Toby and Kaz are currently favourites to win the show and have been going steady since they coupled up at the beginning. The pair even shared their first kiss outside of a challenge earlier this week as Toby told the Essex girl that he's enjoying getting to know her.
How to follow the Love Island cast on Instagram, TikTok and YouTube
Viewers were left baffled at Toby's apparent interest in Chloe and took to social media to express their confusion.
One tweeted, "Since when did Toby have an interest in Chloe, someone enlighten me please."
Another wrote, "Waaaaaaiiiiiiitttttt was that Toby cracking on to Chloe?! I need to know," while a third added, "I know I did NOT just see Toby cracking on with Chloe in that preview."
However, others had faith in Toby and instead suggested it was Chloe who was doing the grafting, including one who wrote, "I honestly think Chloe is chatting Toby up. The men are choosing during the next coupling... The new girls are definitely choosing Hugo so Chloe needs to be secured somewhere... Let's see if Toby would pass the test or jump ship..."
Only time will tell…
WATCH 'We've been engaged 5 times!' | Paige & Finn talk marriage and this year's Islanders
Look! More news!
Love Island spokesperson issues statement on person 'removed immediately' from the villa
Heartbreaking reason why Love Island's Brad McLelland was left homeless
Toby and Kaz aren't the only couple who could be heading for splitsville as the preview also showed Jake Cornish putting the moves on new girl Millie Court after confessing that his head could be turned away from Liberty Poole.
As they sit down for a chat, he tells her, "What we've got is good but we've not been tested. And then obviously you come in here and it's like, 'Oh, f--k!'"
Meanwhile, Brad McLelland seems to have his sights set on Lucinda Strafford (soz, Rachel) after they enjoyed a dinner date.
"Put it this way - if it's a recoupling, I'm picking you anyway," he tells the bombshell as she laughs, "You are laying it on thick, aren't you?!"