The name Ollie Locke has become as synonymous with Made in Chelsea as, erm...those camera filters and the King's Road. The spirited and loveable Ollie has been a part of the reality series since it launched way back in the summer of 2011 and he has remained part of the furniture (well, on and off) since... until this summer.
That's right, in July 2023, Ollie Locke and his husband Gareth Locke announced that they would be leaving telly's poshest reality series (for good this time) – which explains why they've not ceremoniously choppered into Corsica yet, in case any of you were wondering.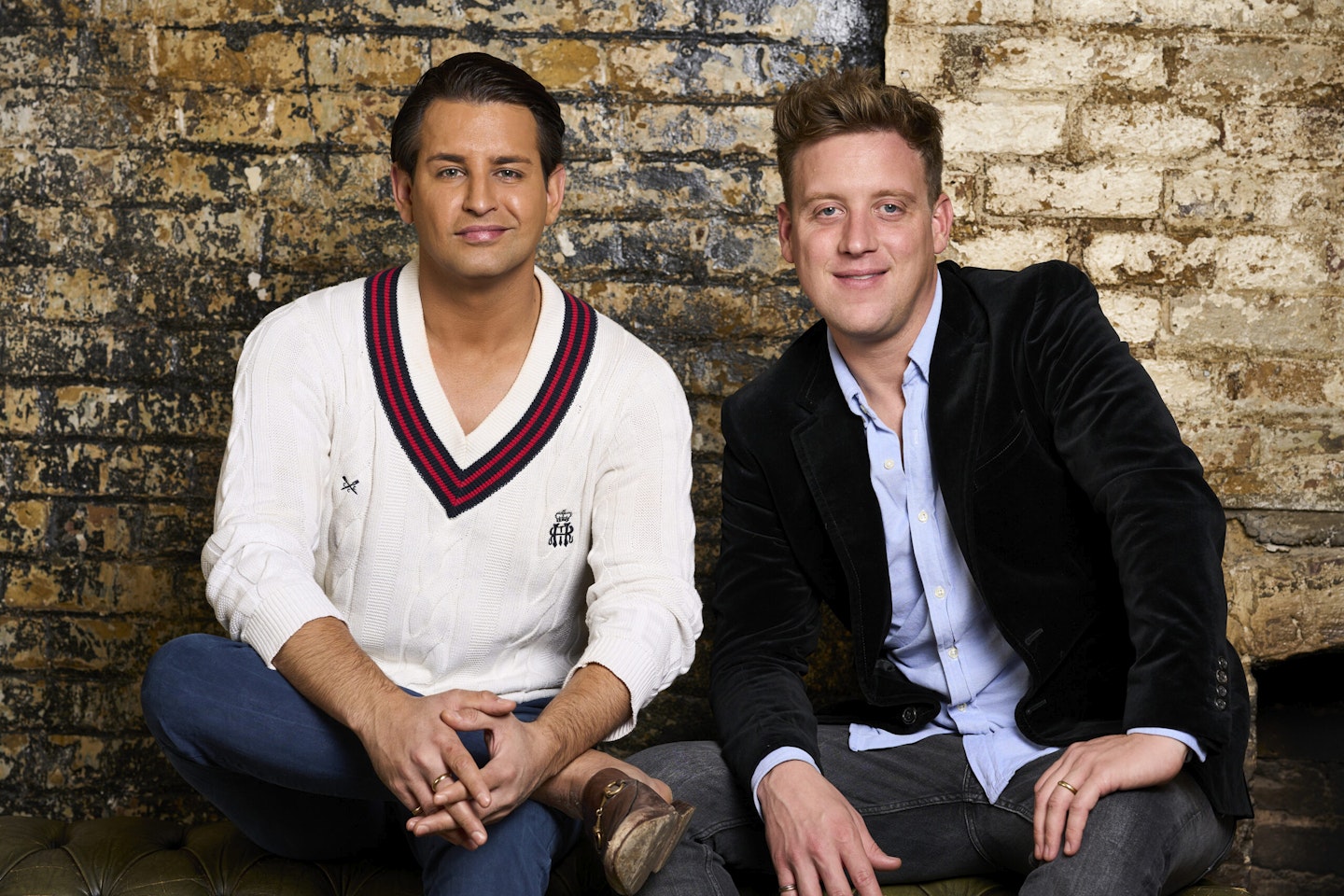 Chatting to The Sun, the expectant fathers revealed that they recently decided to leave MIC and focus on their new YouTube series Our Daddy Diaries.
Gareth and Ollie, who married in November 2020, are expecting twins via surrogate any day now and the new series follows them on their journey as they prepare for the arrival of their children.
Giving their reasons for stepping back from their old show, Gareth explained, "Made in Chelsea is about young people making up and breaking up. We're very much the dads of it all."
Ollie added, "It came the time for something new and for us to have something we have control over. We're part of the production of our new show and we'll get to share absolutely everything with our fans. With the kids coming along it's a completely different path we're taking. We've outgrown Chelsea in that respect."
As such, we thought it only appropriate to look back at Ollie's golden years on MIC and remind ourselves how telly icons are actually birthed.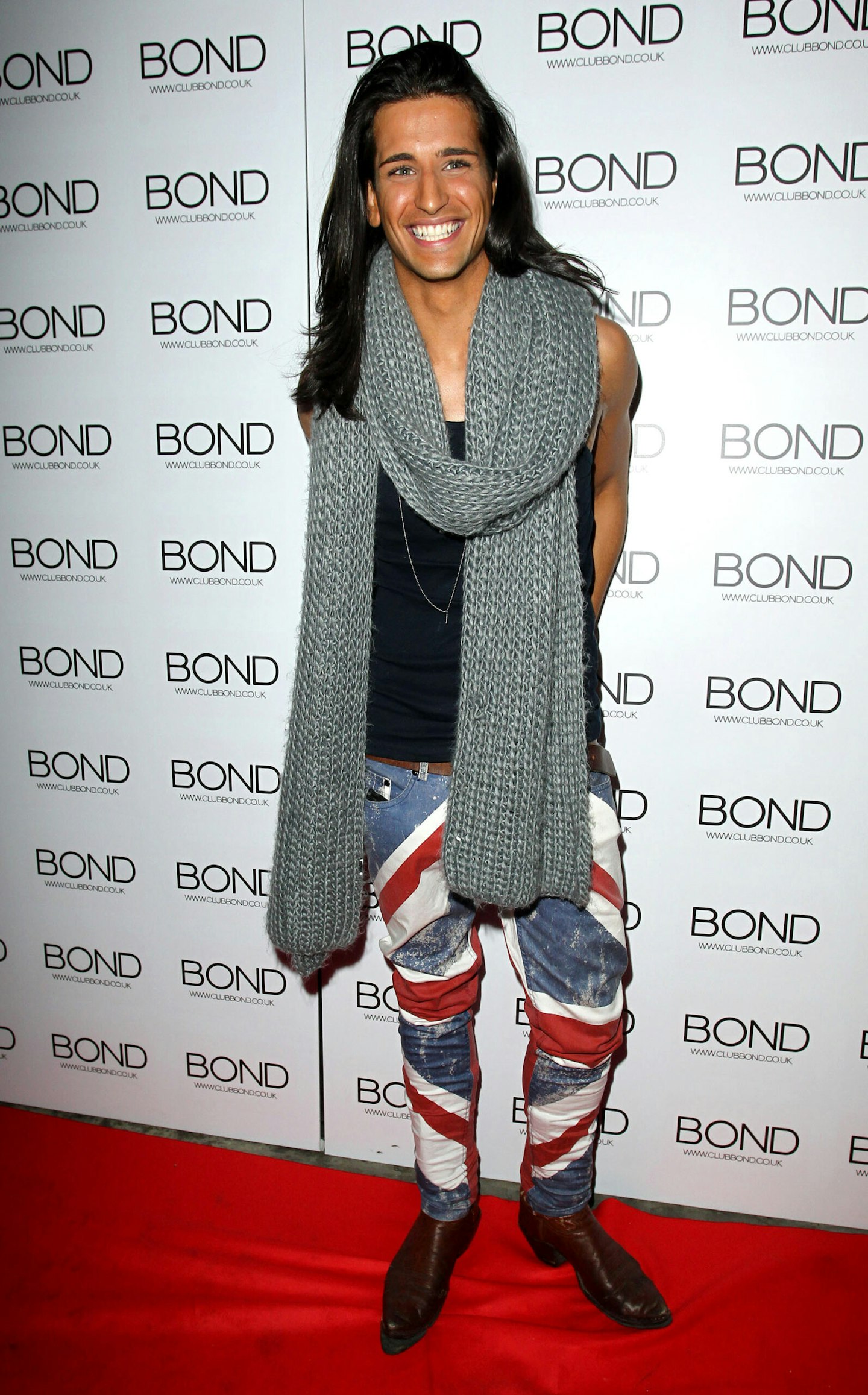 Allow us to throw it right back for you and answer those all-important Ollie Locke questions you've always wanted to ask him but didn't have his number: How old is he? What does he do for a living? Who is he married to? When are his twins due (👶👶)? And is he still in touch with Gabriella Ellis? Yes, the one that sung that epic piano ballad surrounded by promiscuous Ollie doppelgängers.
Who is Ollie Locke?
Ollie Locke is a Made in Chelsea legend; he joined the series when it first started in 2011 and remained an on/off part of the cast up until 2023. He is a TV personality, reality star, entrepreneur, author and soon-to-be dad of twins.
Ollie also co-founded the dating app Chappy in 2016 and it ended up merging into Bumble a few years later. He released an autobiography called Laid in Chelsea: My Life Uncovered in 2013 and a children's novel called The Islands of Fandye five years later. Another children's book penned by Ollie, The Faraway Adventures of Henry Bogget, was released in April 2023.
Ollie's other TV appearances include Celebrity Big Brother 2014, where he finished in third place behind Jim Davidson and Dappy, and Celebrity Hunted in 2022.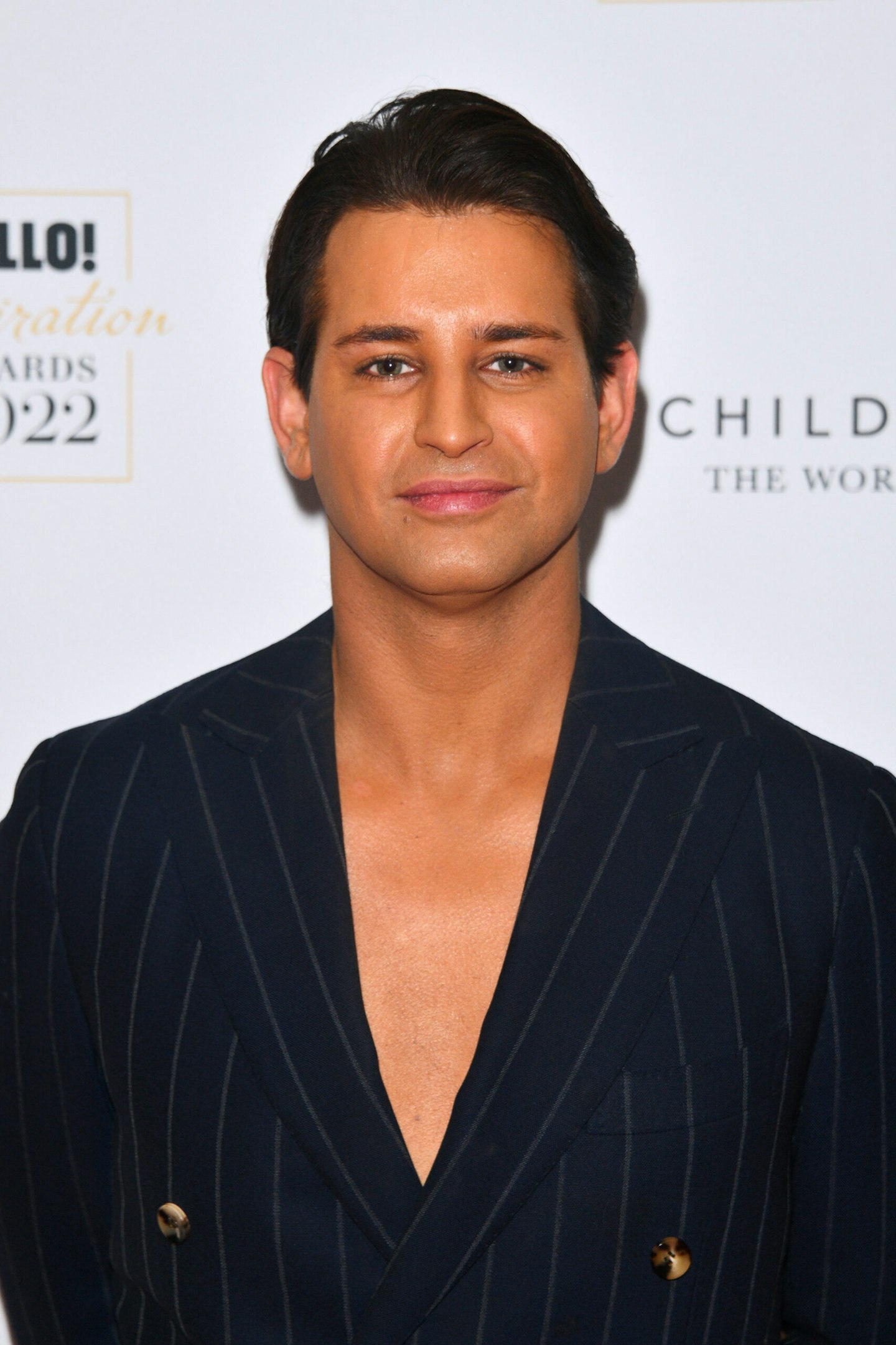 How old is Ollie Locke?
Ollie was born on 20 March 1987, which means he recently turned 36 years old. He was 23 when he signed his original contract for Made in Chelsea.
Where is Ollie Locke from?
Ollie actually hails from Southampton, although he now lives in Chelsea (obvs).
When did Ollie Locke join the cast of Made in Chelsea?
Ollie joined the original cast of Made in Chelsea back in 2011 when he was 23 years old. The first episode aired on 9 May 2011 and also starred the likes of Binky Felstead, Caggie Dunlop, Francis Boulle, Hugo Taylor, Millie Mackintosh and Spencer Matthews.
When did Ollie leave Made in Chelsea?
Ollie left the series (for the first time) after five series in 2013. At the time, he told reporters, "I've quit the show. I have done five seasons, I've had three breakups, I've come out as bisexual... I've done all that and I've decided the party's over for me. But I'll never close the door fully."
The King's Road was never the same... At least for a couple of years. And then a couple of years again.
Ollie returned to the series in 2015. He then quit again in 2018 and returned in 2020, joking, "I've got to keep my mortgage payments up."
Ollie has filmed over 150 episodes of the hit E4 realty series, but in 2023, he announced that he would be leaving the series for good to focus on his new parenting series, Our Daddy Diaries, with his husband, Gareth.
Who is Ollie Locke's husband?
Ollie is married to Gareth Locke. The couple got married in the Natural History museum in December 2020 in front of just 13 guests – Binky Felstead and Olivia Bentley were bridesmaids.
They confirmed they were an item in May 2018.
Gareth is a television personality and businessman. He is a self-employed business and brand consultant. Prior to that he was a commercial director at luxury clothing brand Holland Cooper, which specialises in tweed clothing (of course).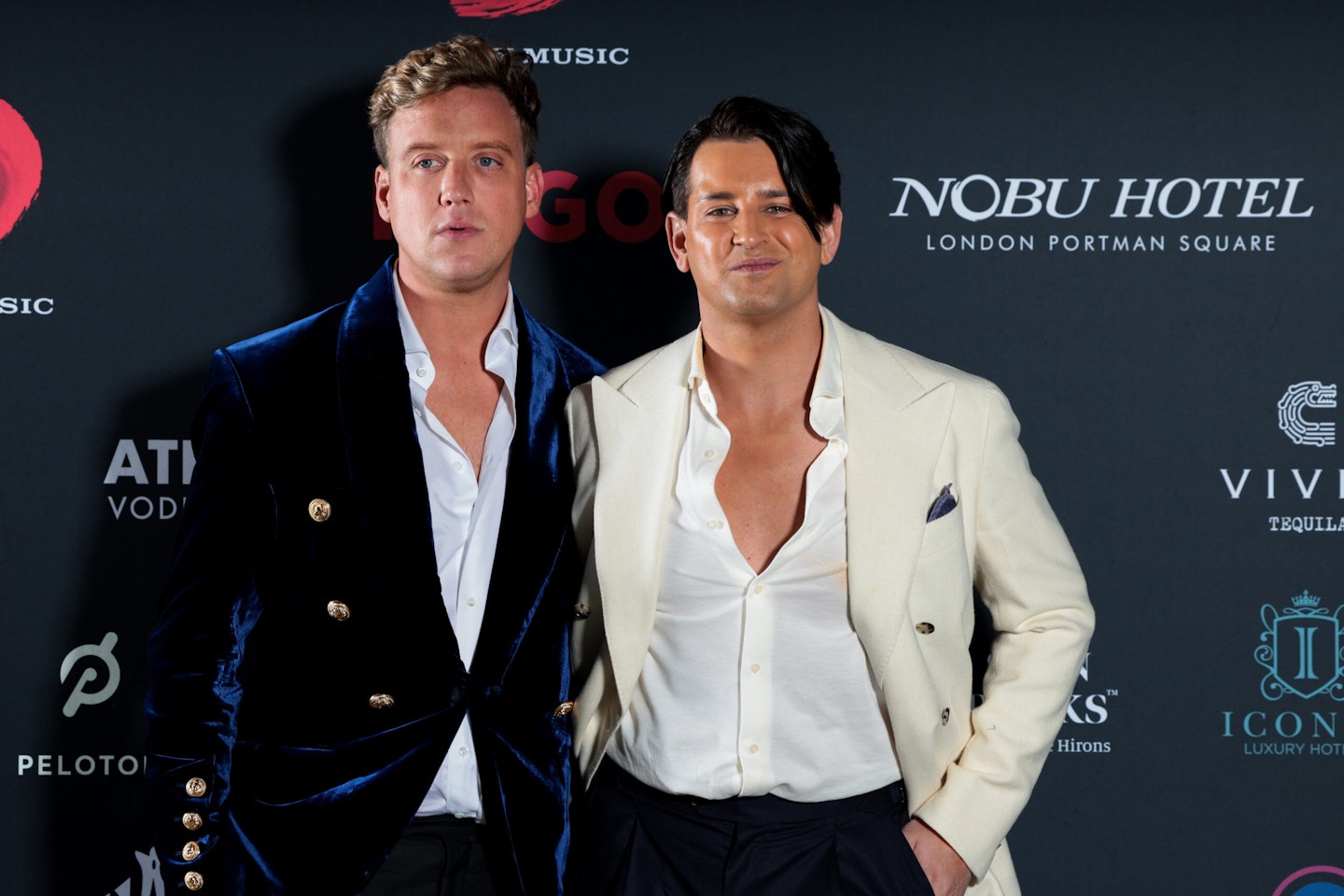 Are Ollie Locke and Gareth Locke expecting a baby?
Yes, in fact they are expecting twins, following a difficult surrogacy journey that has played out on Made in Chelsea.
In early March 2023, Ollie and Gareth posted a joint post of an ultrasound video, sharing the wonderful news with their multitude of followers. They captioned the post, "Well.. we already know that one baby is a bit shy and loves hiding from scans… but this one we already know is going to be trouble.. wanting to entertain the world, god know where that monkey gets it from!! #twins13weekspregnant #surrogacyjourney Xx."
Several weeks later, Ollie shared another update; a snap of their surrogate's visible baby bump, writing, "I think you'll find there is a baby bump growing very quickly!! With our heavenly @bex7ward #twins#17weekspregnant #daddys."
Are Ollie Locke and Gabriella Ellis still in touch?
Old school fans of the series will remember that Ollie and fellow OG Gabriella Ellis (now London Ellis) were an item in the first few episodes of MIC. The pair dated for almost a year before deciding to mutually split. Gabriella then released a frankly iconic piano-driven power ballad called Fight, which was seemingly about their split and came with an accompanying music video that featured a plethora of Ollie lookalikes. What a time.
When they split, it was claimed on the show that Gabriella didn't know about Ollie being bisexual - however, she's now revealed this wasn't actually the case.
Speaking out in a very eye-opening TikTok, Gabriella told her followers, "Let's start off with the one thing that you all think you know, but you do not know. Hate it to break it to you all, but I knew that Ollie was bisexual from the very beginning. We'd been going out for a year and he told me before we even went out because that's something you tell a person.
"Alright, call the police. I know, wild eh? The show made up something for drama, no way."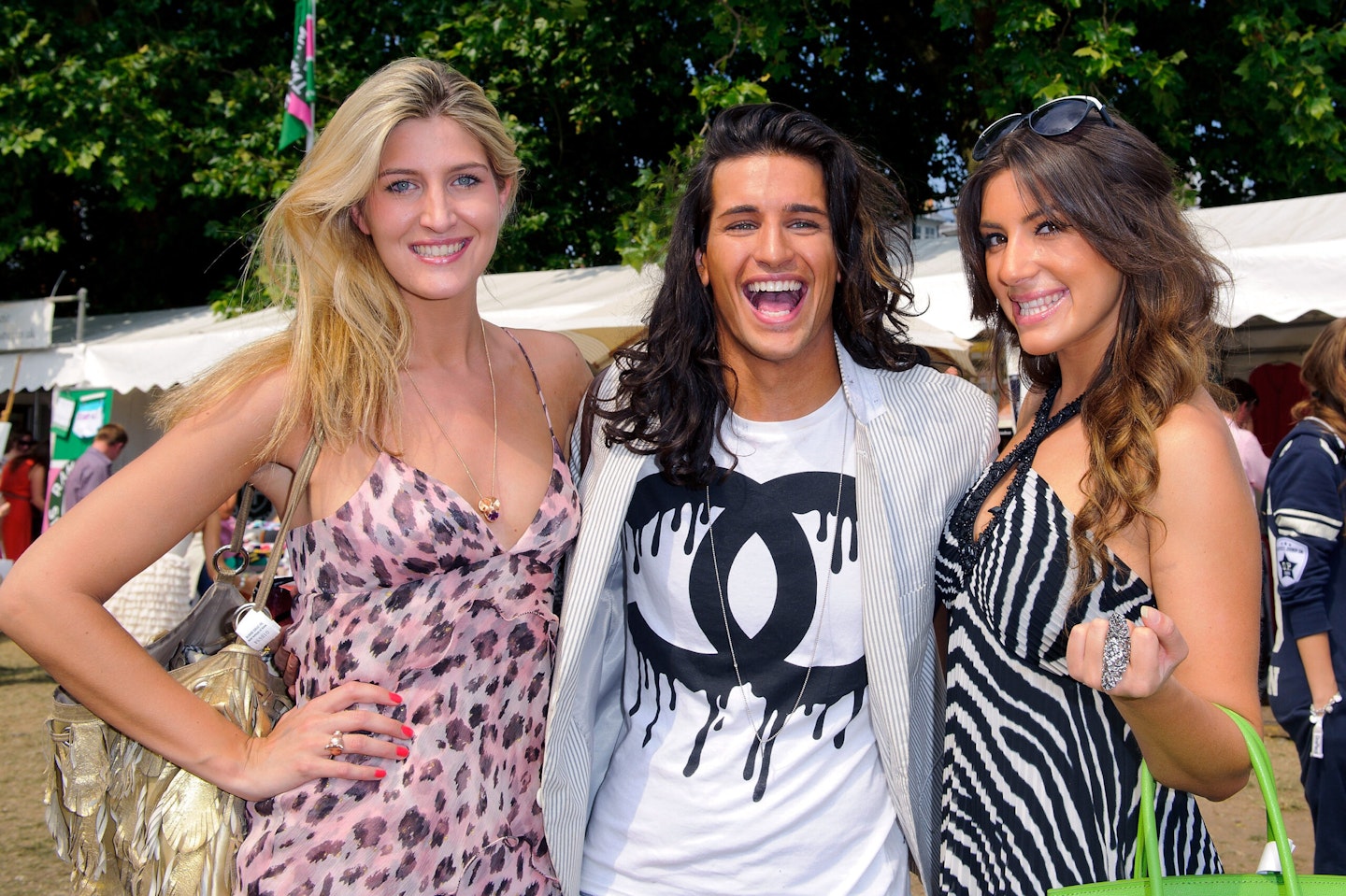 Gabriella also let slip that she was invited back on the show to appear at Ollie's wedding to husband Gareth, although she chose to turn it down as she "didn't want to be made a joke out of anymore".
Bearing that in mind, it's safe to say Ollie and Gabriella are still friendly acquaintances, if not friends (Gabriella definitely follows Ollie on Instagram), but – as far as we can tell – they see very little of each other these days as Gabriella has now relocated to LA permanently.
WATCH: Habbs, Maeva & James are faced with their most cringeworthy Made in Chelsea moments