So, you're ready to update your wardrobe collection with some new plus-size leggings, but don't know where to start? Step right up folks, welcome to the world of leggings. Yes, that's right - we here at heat are certified learned leggings legends (say that three times fast) and know a thing or two about finding the best leggings for you and your body.
Plus-size leggings can be a bit trickier to shop online, but don't despair - it's getting easier by the day. In 2023, brands like H&M, Yours and PrettyLittleThing have Curve collections, with sizing from 16 to 40, celebrating your body no matter the size. Because the world would be oh-so-boring if we all looked the same. Let's leave that mentality back in the noughties, shall we? Along with the low-cut jeans and Claire's owl necklaces.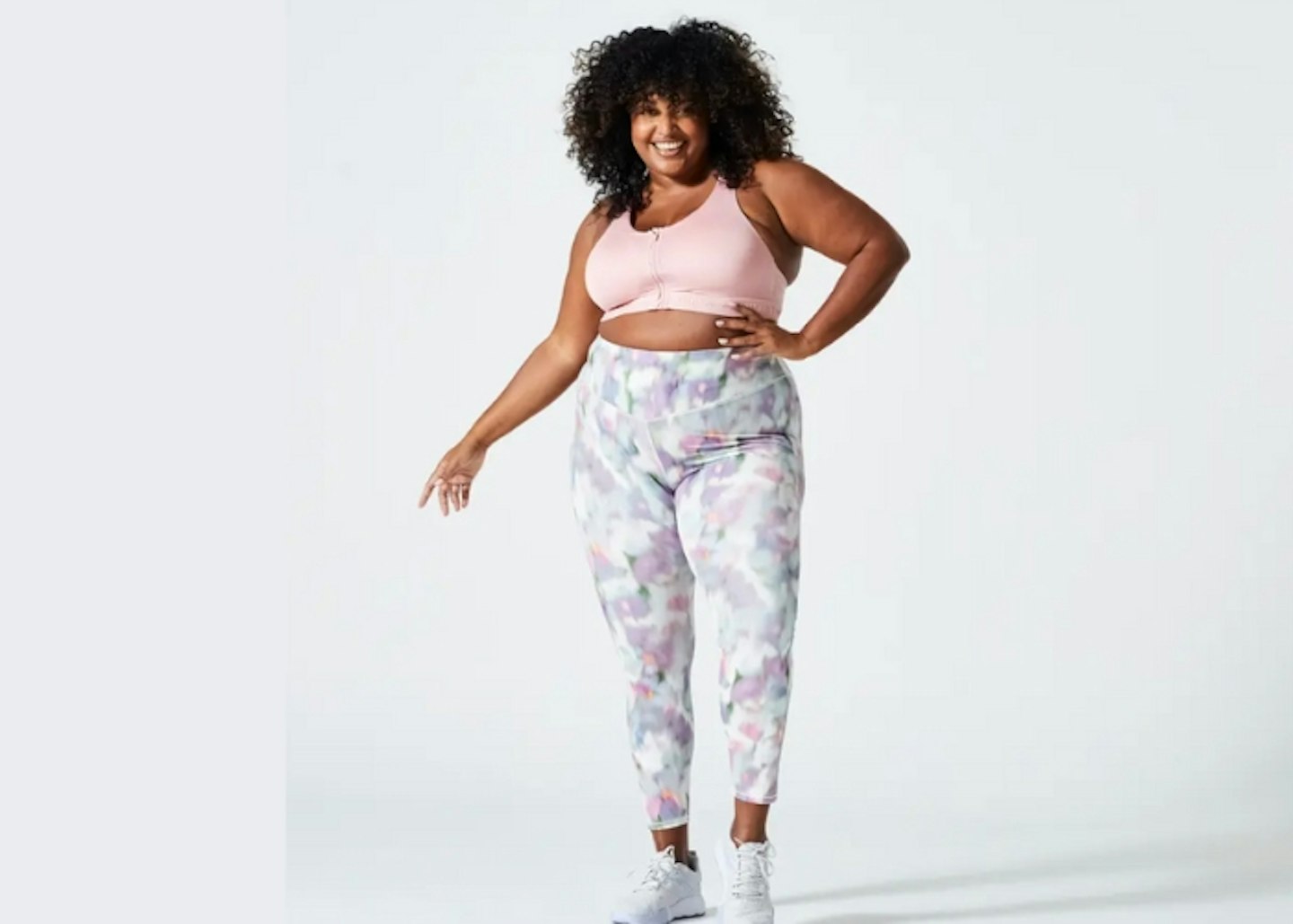 heat's best plus-size leggings at a glance:
Editor's Choice: YOURS Curve Black Soft Touch Stretch Leggings, £10 on Yours
Best plus-size leggings pack: YOURS FOR GOOD 2 PACK Curve Black Cotton Stretch Leggings, £18 on Yours
Best plus-size high-waisted leggings: H&M+ Cotton Jersey Leggings, £8.99 on H&M
There are plus-size leggings for every need. Whether that be a casual pair of black leggings, or some gym leggings that are sweat-wicking (and ultra-cute, of course. Got to impress your gym crush who you've never spoken to, but eyed across the weight machines. We know you know.) Included in our list below are also some leggings packs so you can save money by buying in bulk, as well as an affordable high-waisted pair from H&M which is a must-have. Ribbed leggings are also having a moment, so we've thrown in a few of those, too.
Whatever you need, we've got below - so let's get started on our ultimate guide to the best plus-size leggings.
SHOP: The best plus-size leggings to add to your basket ASAP
Editor's Choice: best plus-size leggings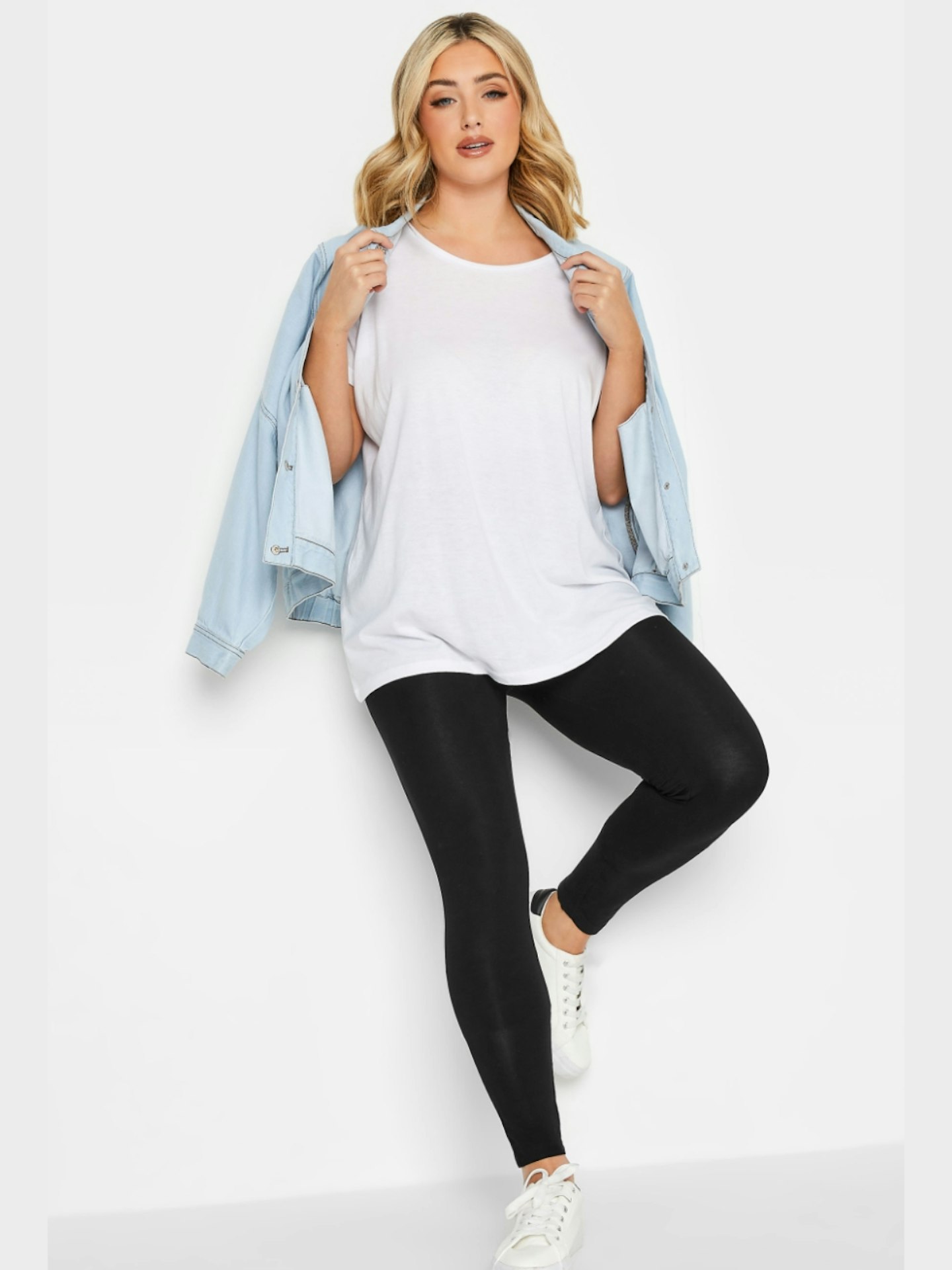 YOURS
Description
Our top pick for the best plus-size leggings has to be the YOURS Curve Black Soft Touch Stretch
Best plus-size leggings pack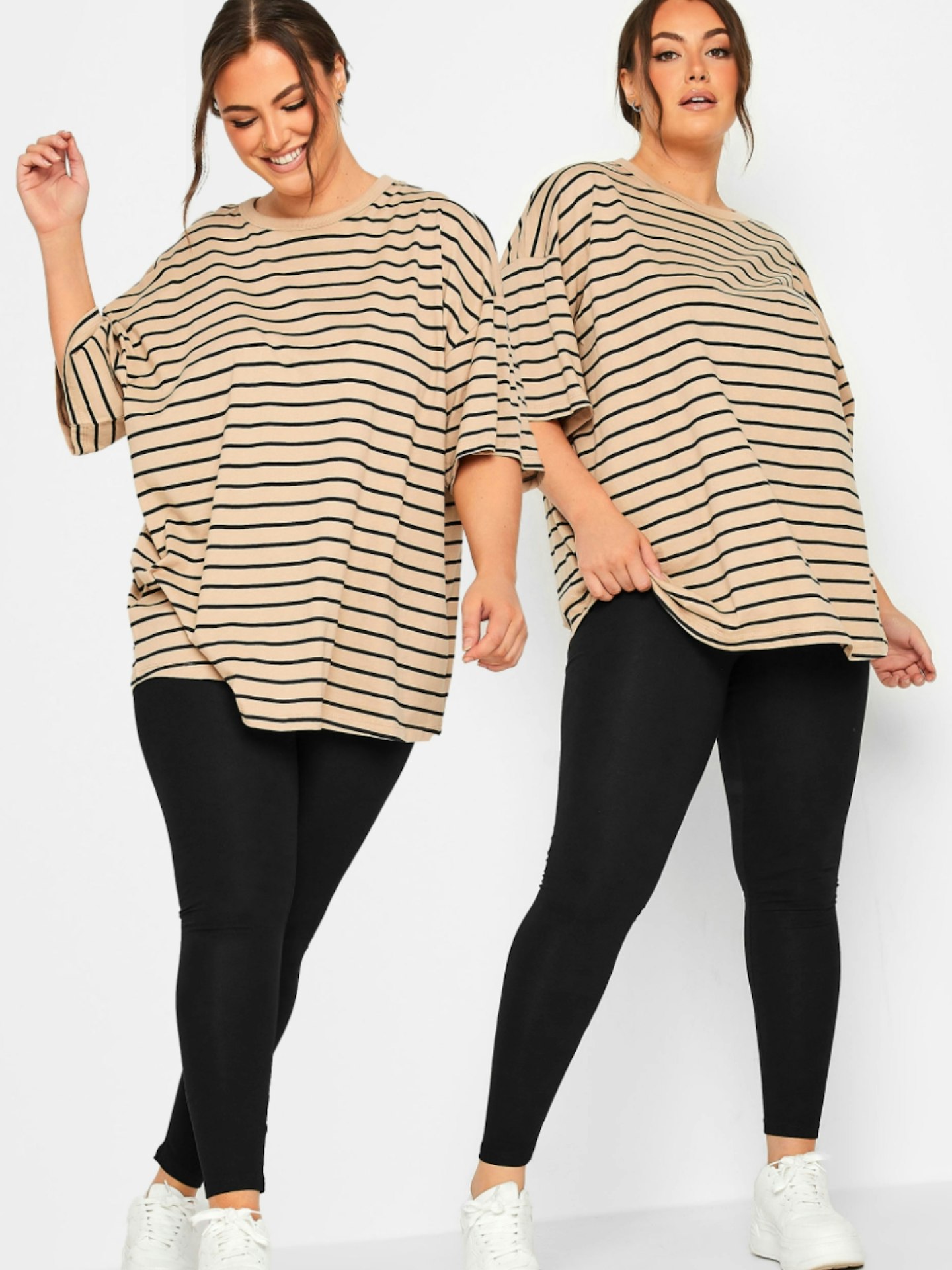 yours
Description
Once you begin forming your leggings collection, it's hard to stop. And who says we should? Bulk
Best plus-size high-waisted leggings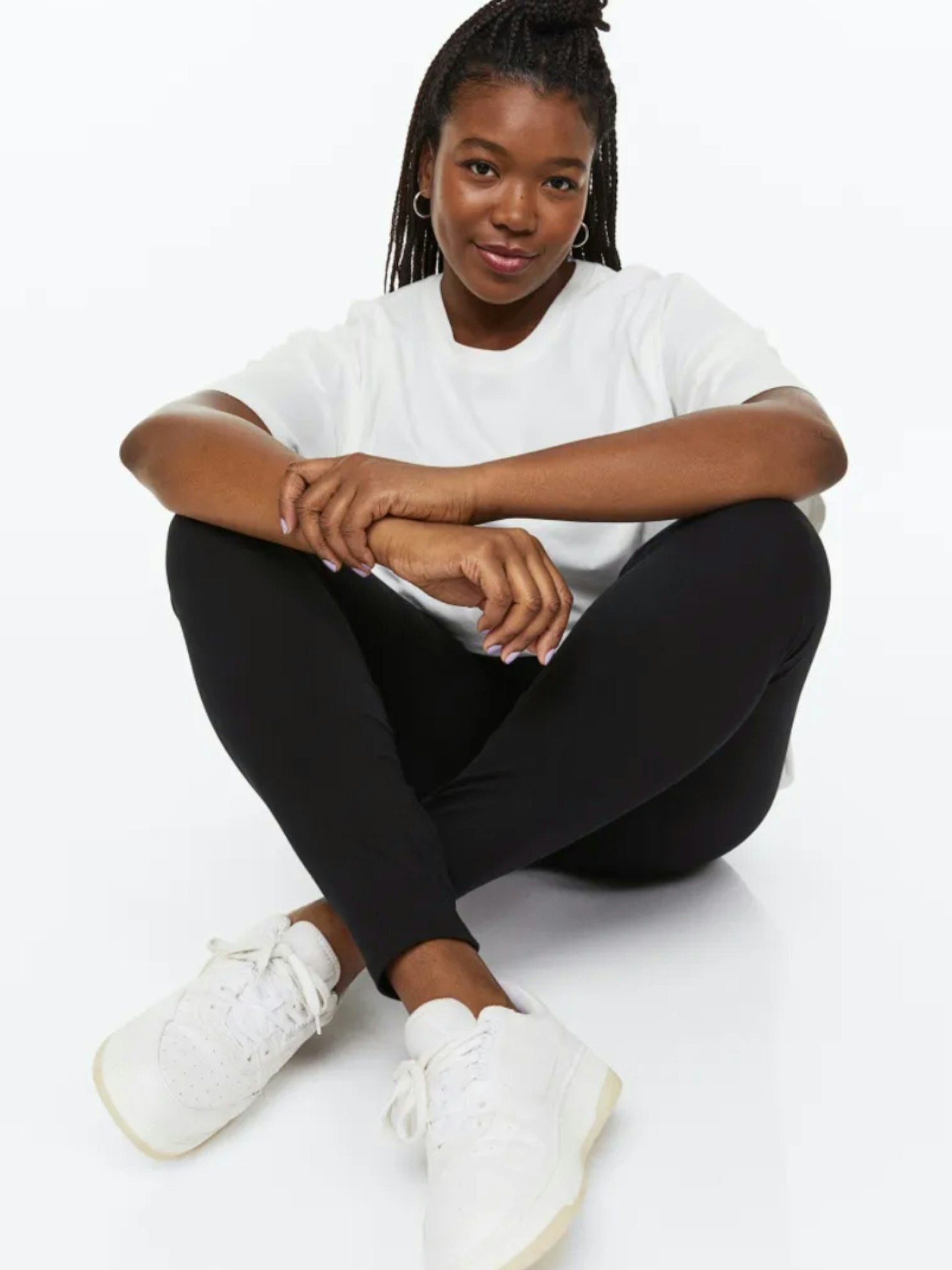 H&M
Description
H&M is the queen of cotton (sustainable cotton, too) and so their H&M+ Cotton Jersey Leggings are
Best plus-size contour leggings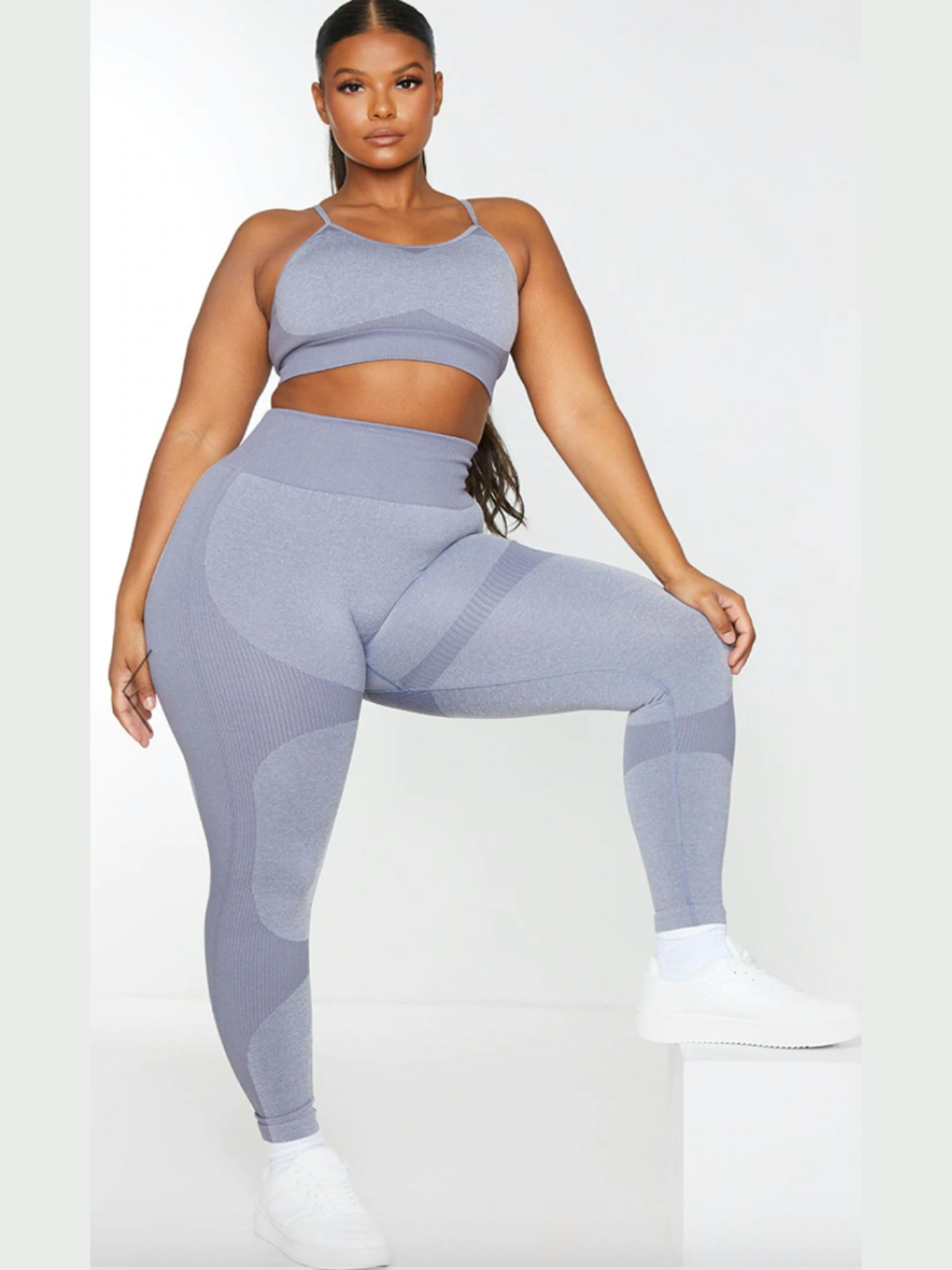 prettylittlething
Description
Best plus-size acid wash leggings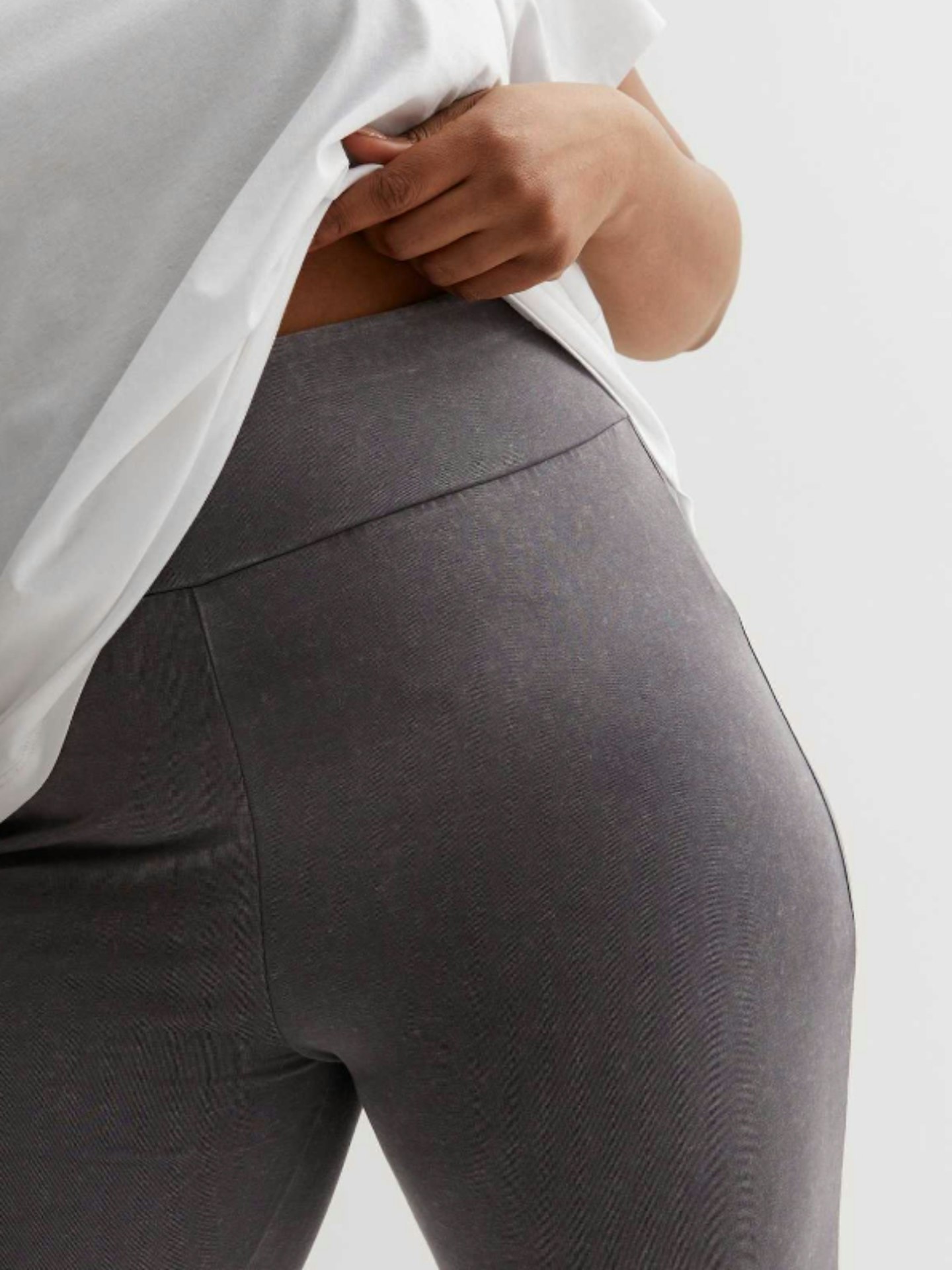 new look
Description
Okay, we know the noughties were not everyone's cup of tea, but one fashion trend that can be
Best plus-size gym leggings
Description
Best patterned plus-size leggings
Description
Best plus-size stirrup leggings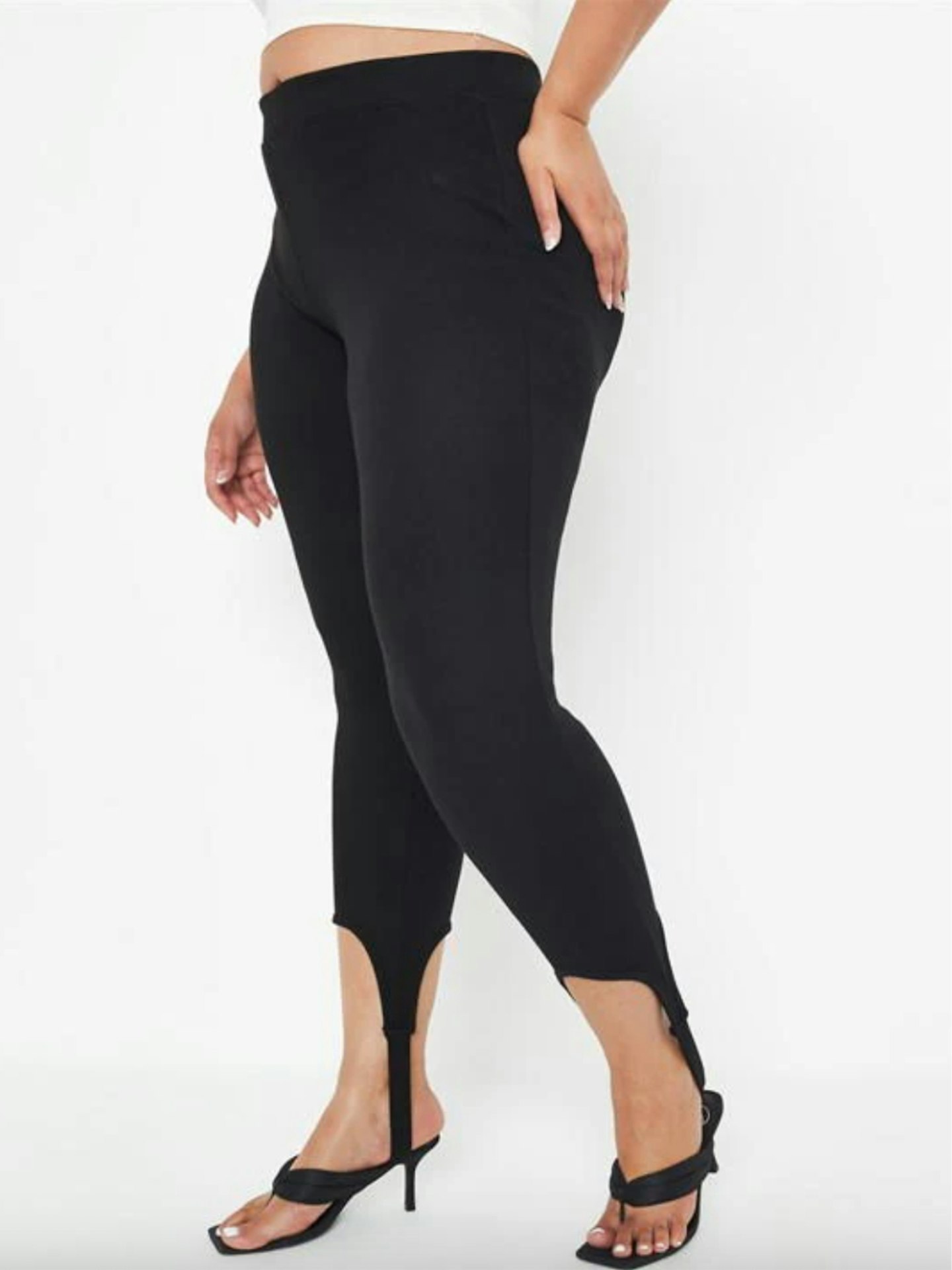 house of fraser
Description
Stirrup leggings are iconic, and so easy to dress up or down for any occasion. The stirrup ankle
Best plus-size leggings for a night out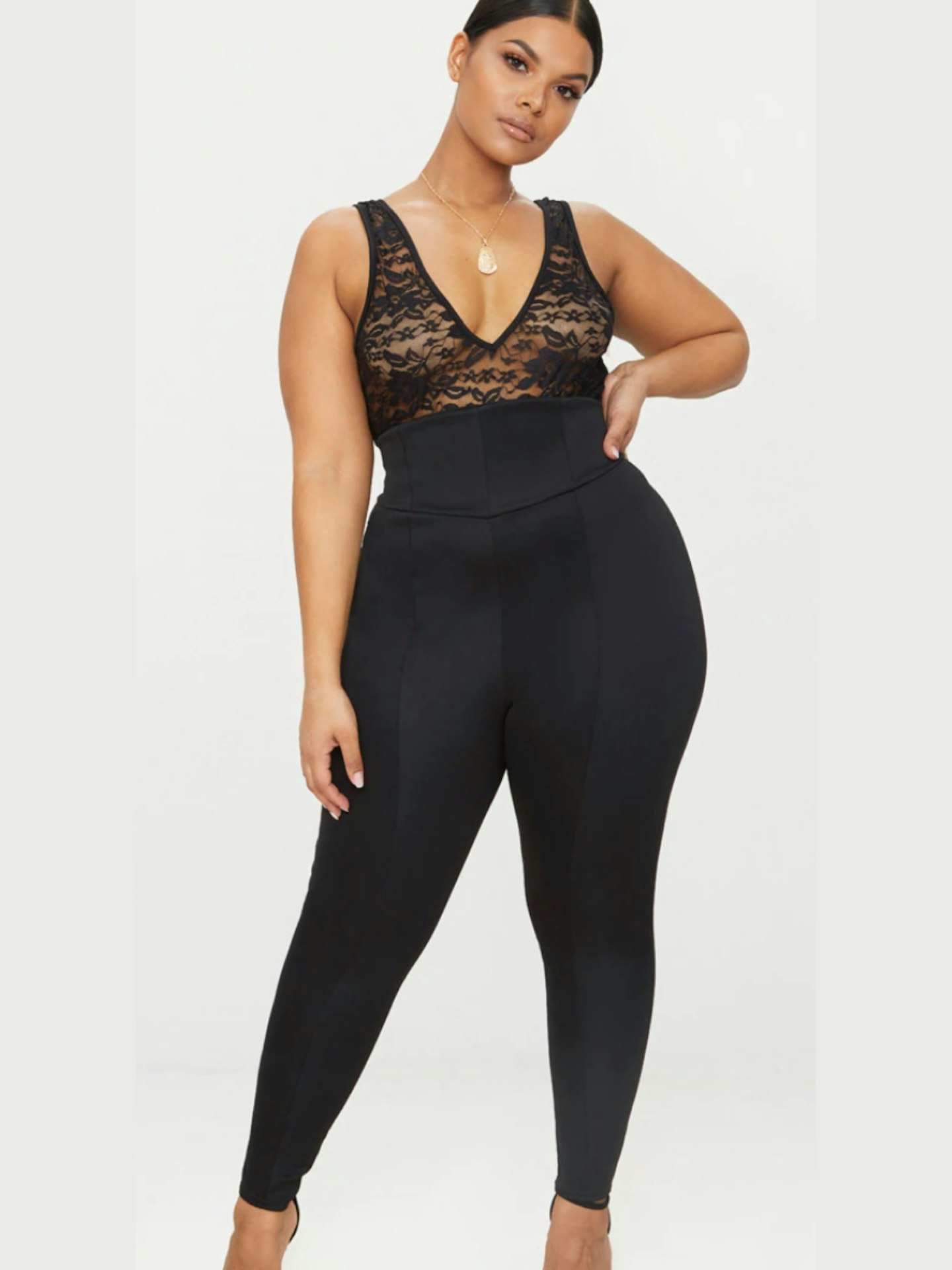 prettylittlething
Description
It's fair to say we're utterly obsessed with these PLT Plus Black Extreme High Waist Leggings,
Where to buy the best plus-size leggings?
All the brands listed above are focused on selling leggings for women sized up to 40. If you are unsure about your sizing, we recommend buying several sizes of the shapewear you're interested in and returning any you don't need. Plenty of brands have fantastic return systems in place now, so it's really no hassle. Or you can always shop in person - as well as their website, Yours is a great in-store location to shop for plus-size leggings.
Our top tips for choosing the best plus-size leggings for you...
Fit: buy multiple sizes to try on
If the thighs are too tight or the waist doesn't quite sit right, you'll only come to wish you'd bought multiple pairs of leggings to test out the different sizes and how they work for your body. Even if you want to cinch in certain areas, your leggings shouldn't feel tight, so make sure you're not cutting off your circulation. You can send back what you don't need and keep the pair that wowed you.
Comfort: is key
Your plus-size honeycomb leggings might have the coolest, jazziest pattern in the world, but if you don't feel comfortable, then what's the point? Plus, you can't beat a classic simple pair of black leggings. You can always dress up your top half with a graphic tee, or lace bralette on a night out.
Fabric: make sure it's breathable
Whatever the weather, you need your leggings to be breathable. No one likes to feel like they're overheating while trying to enjoy their day. Therefore, make sure your leggings are made from quality materials before you buy. Cotton (or better, recycled cotton) is a no-brainer. If you're looking for plus-size gym leggings, fabric that is sweat-wicking is essential.
Price: you don't have to spend loads
As you can see from our list, high prices don't always guarantee good quality. You can pick up a great pair of leggings for just under £10, or you can spend over £100 and the quality might not differ that much. Save that extra money for more important things - like some new UGG fluffy slippers. Priorities.
Ruby Barry is a Product Writer for heat, specialising in fashion and beauty. The team has nicknamed her "dupe queen", as there's not a product in the world she can't find a cheaper alternative for.