If even the best leggings in your collection (because who doesn't have an extensive stockpile of leggings at this point) are getting boring, may we introduce you to ribbed leggings? Designed as comfy as normal leggings should be but with an added ribbed texture, these leggings stand out from the crowd as loungewear with pizazz.
After the last three years, it's fair to say that outerwear in the likes of jeans and bodycon that don't allow our bloating/food coma baby to breathe, is old news. In the words of Dance Mom's Abby Lee Miller - "Boring. Yawning. Sloppy." Casual wear is the GOAT, and it will not be defeated. And who says loungewear can't look chic? Apart from ribbed leggings, there are scrunch bum leggings that contour your bootilicious booty. Or how about honeycomb leggings, the newest trend that TikTok can't get enough of?
Closer's best ribbed leggings at a glance:
Editor's Choice: Pull and Bear Seamless Ribbed Leggings, £12.79 on ASOS
Best Amazon ribbed leggings: DOULAFASS Women Ribbed Leggings, £16.99 on Amazon
Best ribbed leggings for fitness: Women's Ribbed Fitness Leggings 520, £19.99 on Decathlon
Although we appreciate a classic pair of black leggings, getting a ribbed pair can sometimes be a little nicer. The unique lined texture on the legs creates visual contours for the eye that elongate the legs and accentuate your curves. All in all, the leggings genre has evolved from casual running leggings you'd chuck on before exercising, to a fashion piece you can wear on a night out.
You can get black ribbed leggings, a bright neon pair that packs a punch, or maybe you want a calming zen colour such as sage or lavender. Any colour you can think of, we've got below - as well as the best for petite or plus-size women. Let's get started, shall we?
SHOP: The best ribbed leggings to add to your collection in 2023
Editor's Choice: best ribbed leggings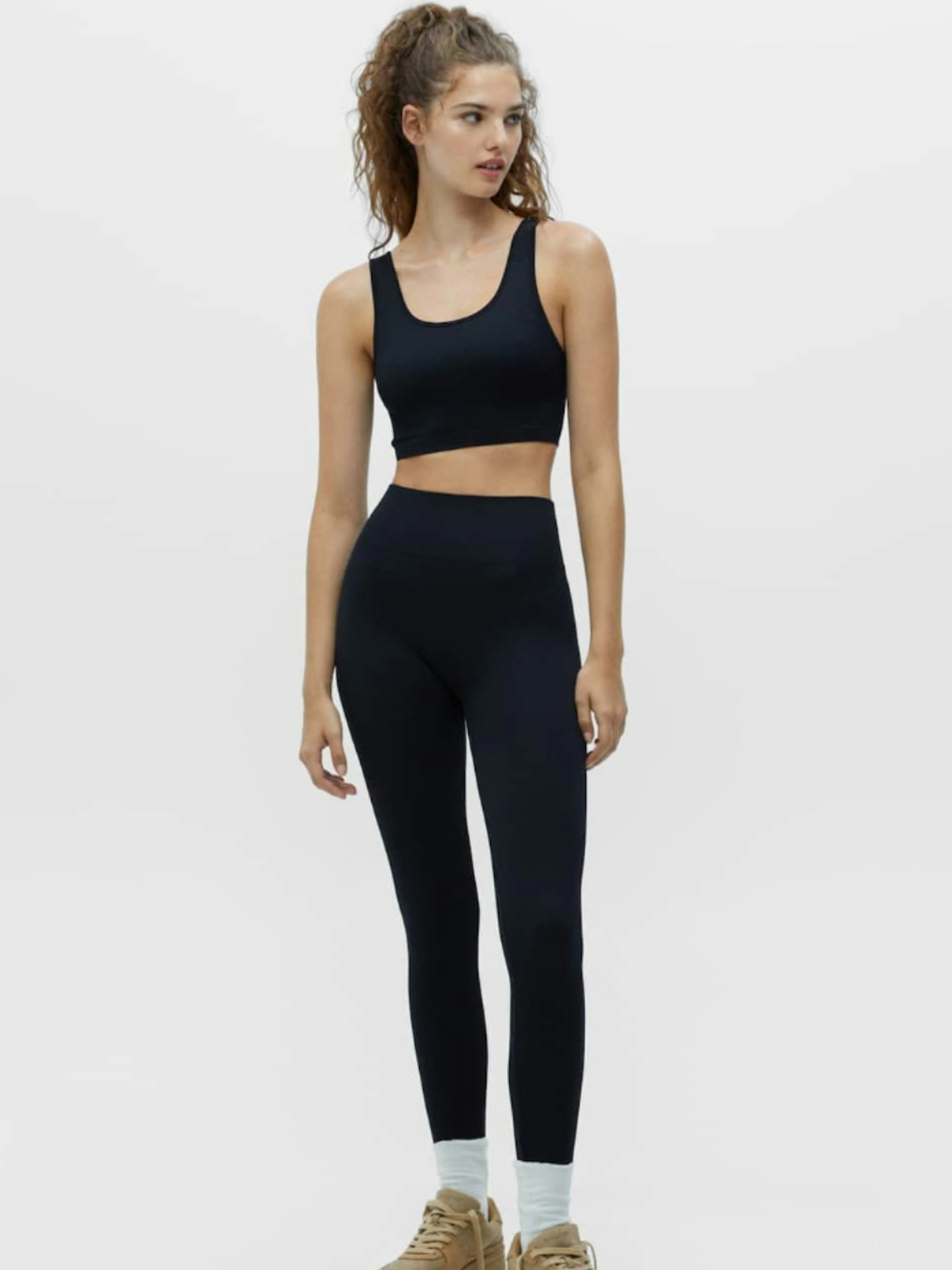 pull&bear
Description
If you're looking for the best of the best, Pull&Bear's Seamless Ribbed Leggings are our top
Pros
Seamless for easy wearing
Also available in petite
Loads of colours
Cons
May be slightly tight with bodycon fit
Best Amazon ribbed leggings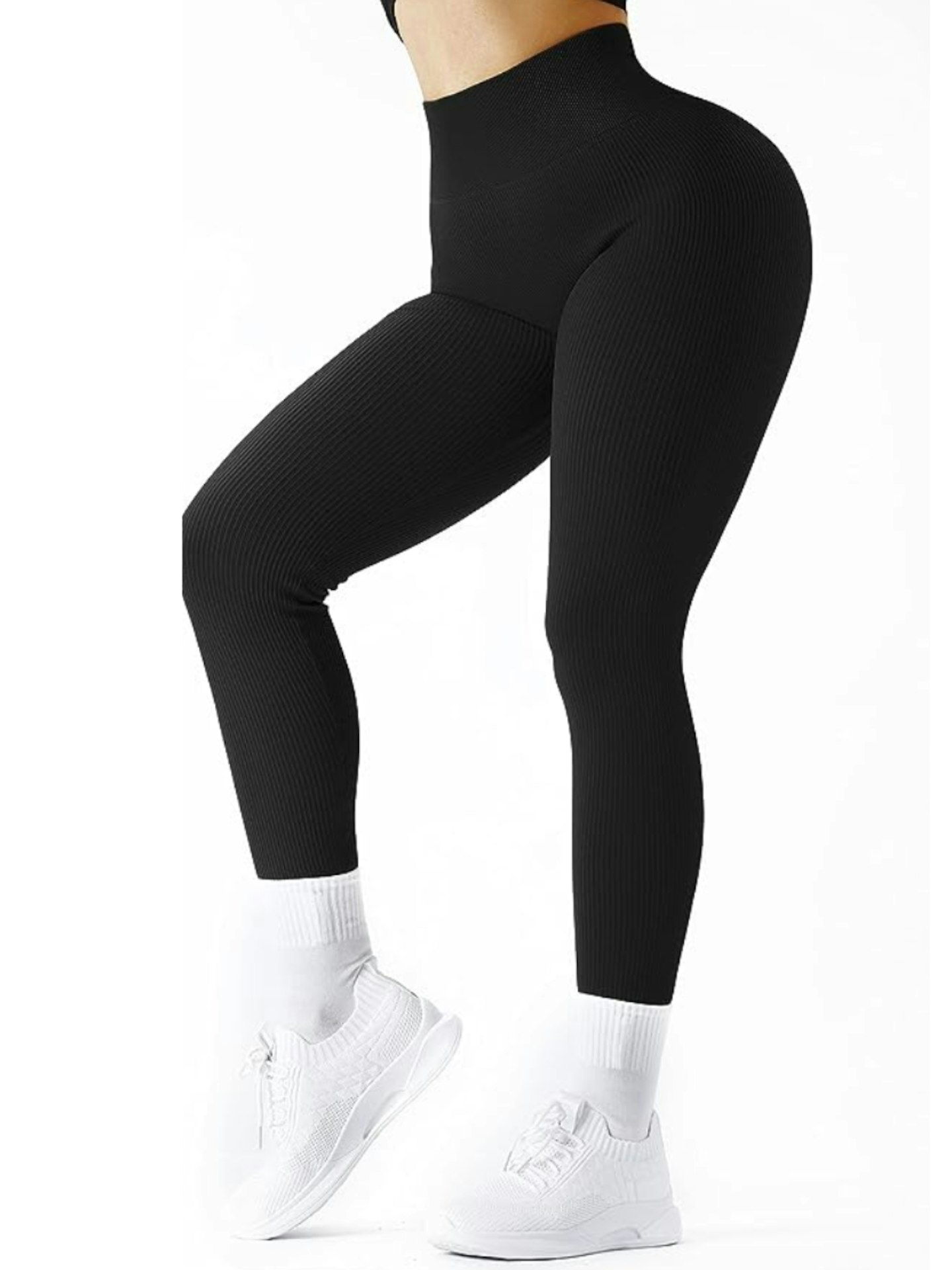 amazon
Description
Amazon is the easiest place to shop online, so what better place to grab some ribbed leggings? The
Pros
Tonnes of colours to choose from
A tummy control waist for shaping effect
Cons
May not be as high-quality as others
Best ribbed leggings for fitness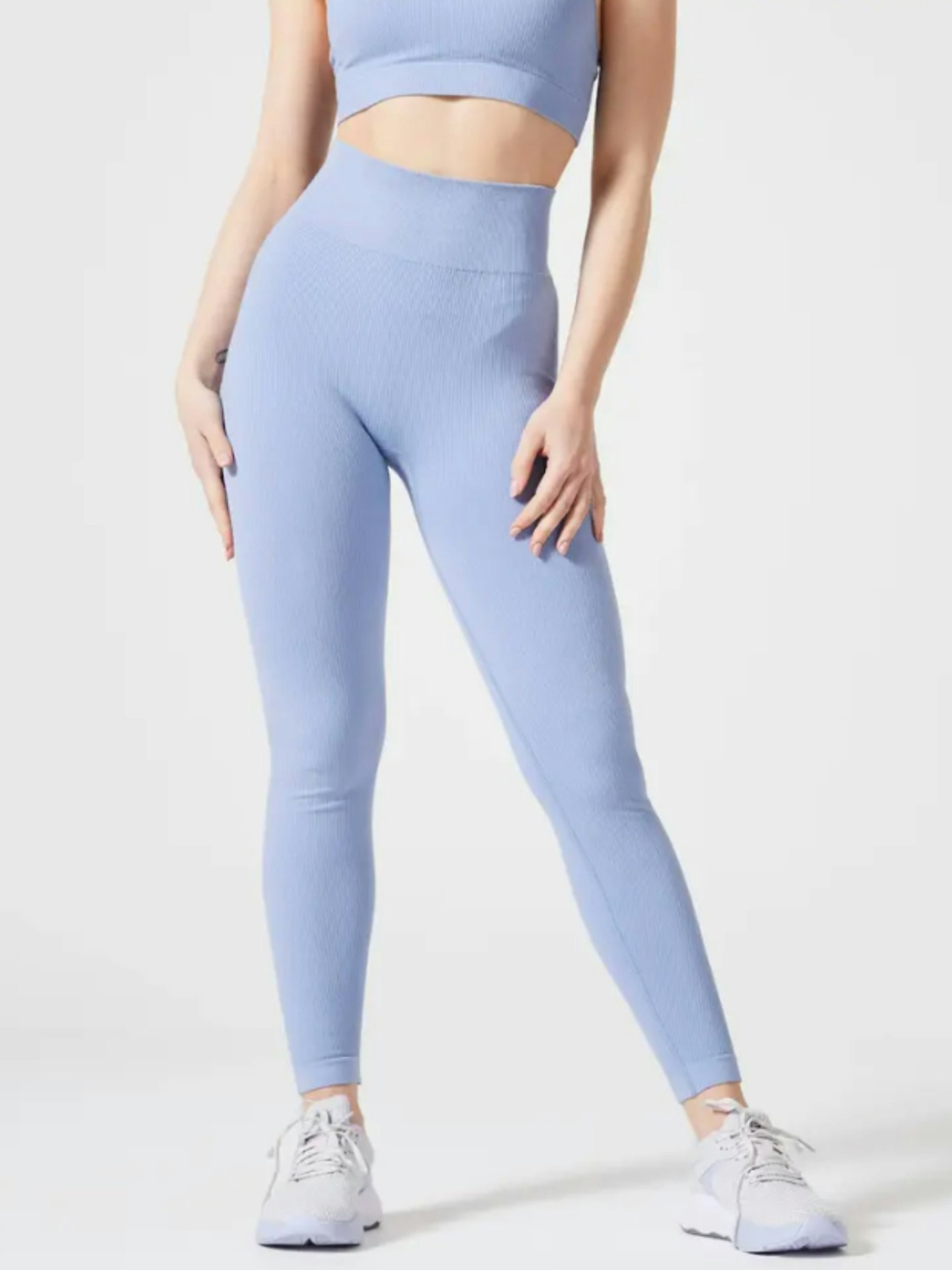 decathlon
Description
Pros
Great design
Comes in two colours
Made with 37% organic cotton
Cons
May be a little bit too bold
Best plus-size ribbed leggings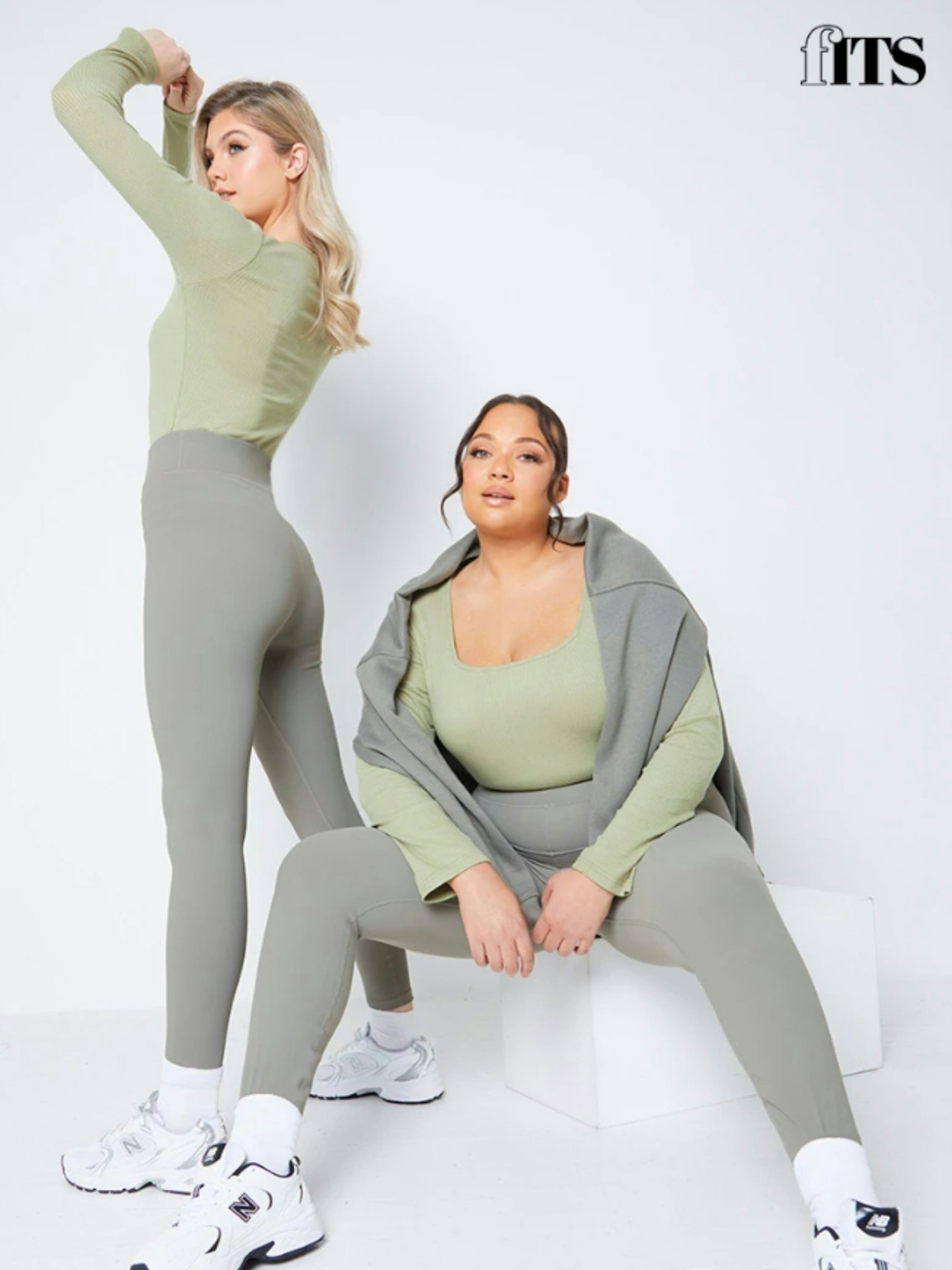 in the style
Description
Finding nicely designed plus-size leggings can be a pain in the butt but In The Style have our
Pros
Made with plus-size in mind
High waisted
Six colours to choose from
Cons
Not available in lower sizes
Best yoga ribbed leggings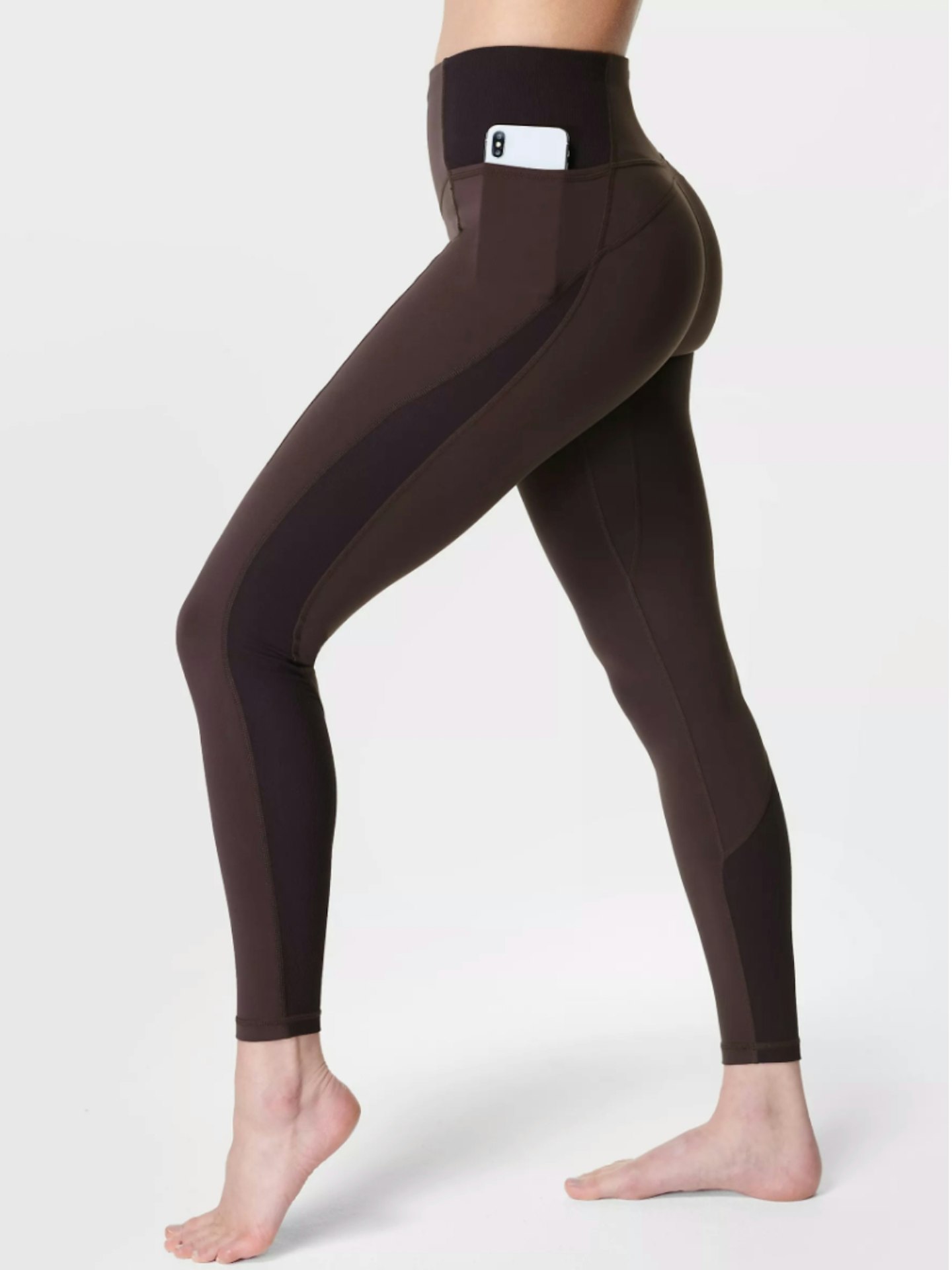 sweaty betty
Description
Less inclined towards a totally ribbed pair, and want a more subtle design? Sweaty Betty's Super
Pros
Great size range
Made with yoga in mind
Best shapewear ribbed leggings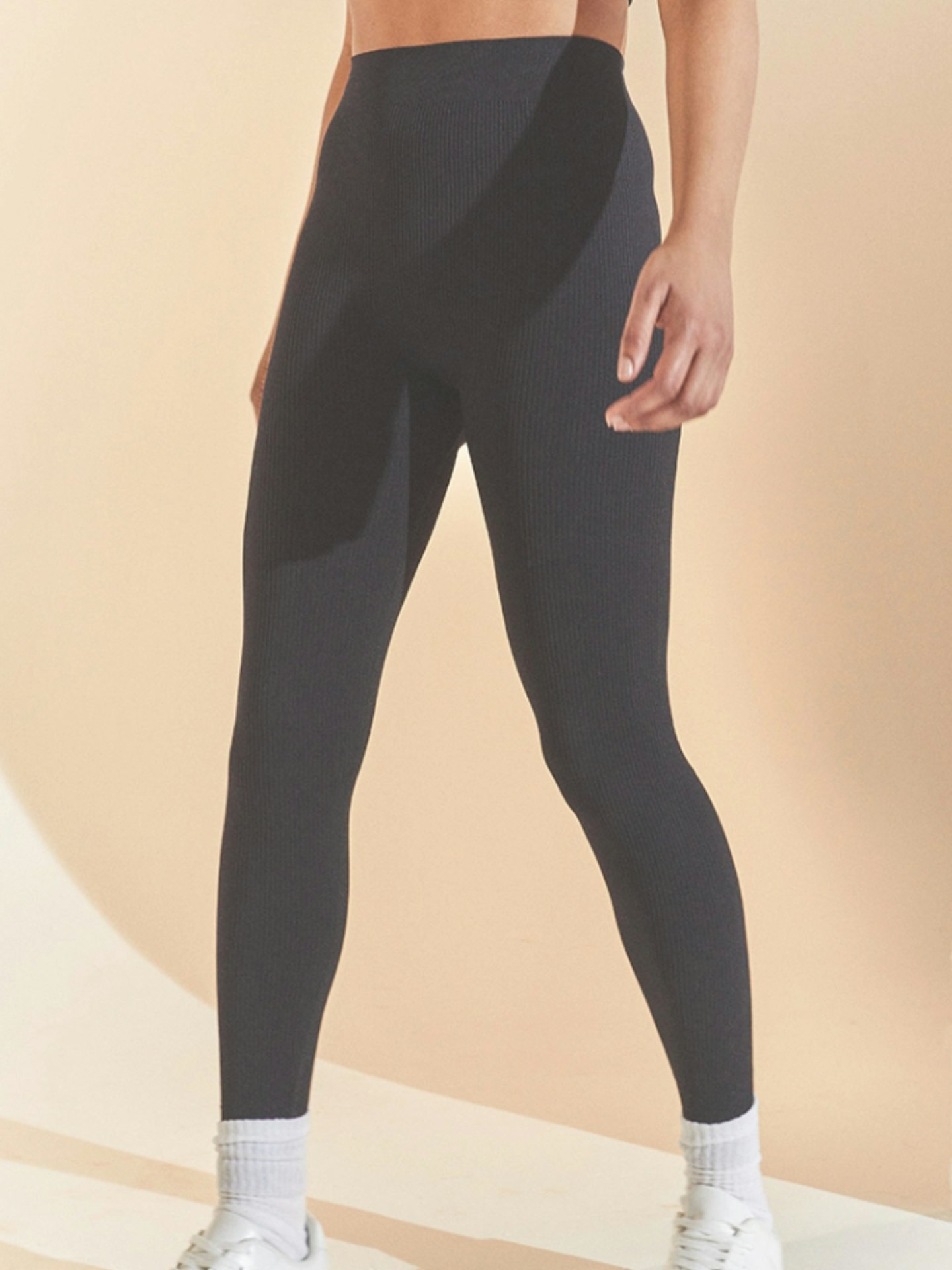 prettylittlething
Description
Although a ribbed material visually contours the legs, if you want the design of your leggings
Pros
Good choice of colourways
Contours legs for shaping feature
Ultra-comfy
Best budget ribbed leggings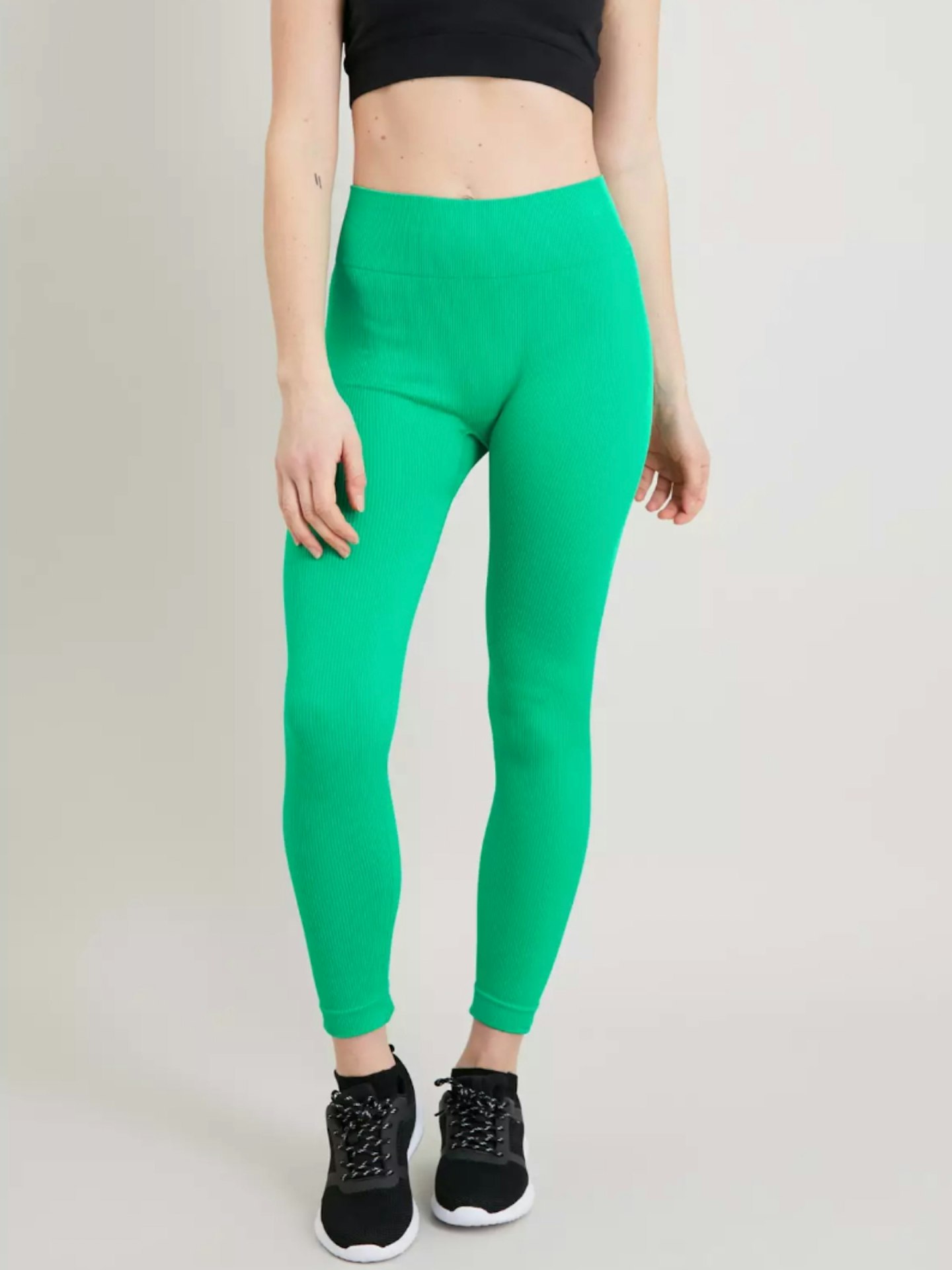 TU
Description
Sometimes, we want to grab a pair of affordable leggings and save our money for other ventures
Pros
Seamless quality makes them extra comfy
Really affordable price
Cons
Not many colours available
Best ribbed leggings on sale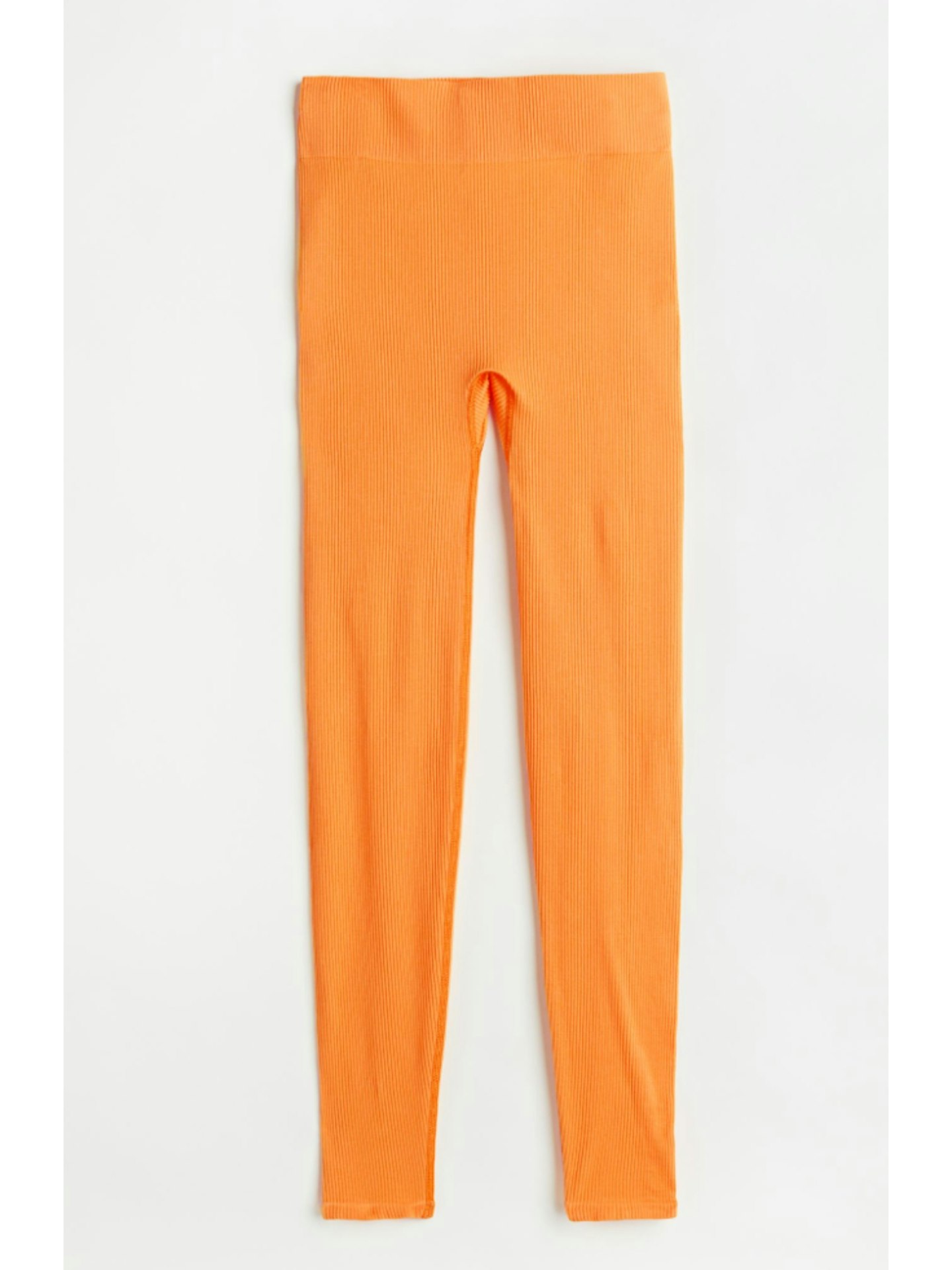 H&M
Description
If you're like us and you can't resist a good sale - you'll want to look at these Orange Seamless
Pros
Bold design
Comfortable seam-free design
Cons
Not as many sizes available
Best dark brown ribbed leggings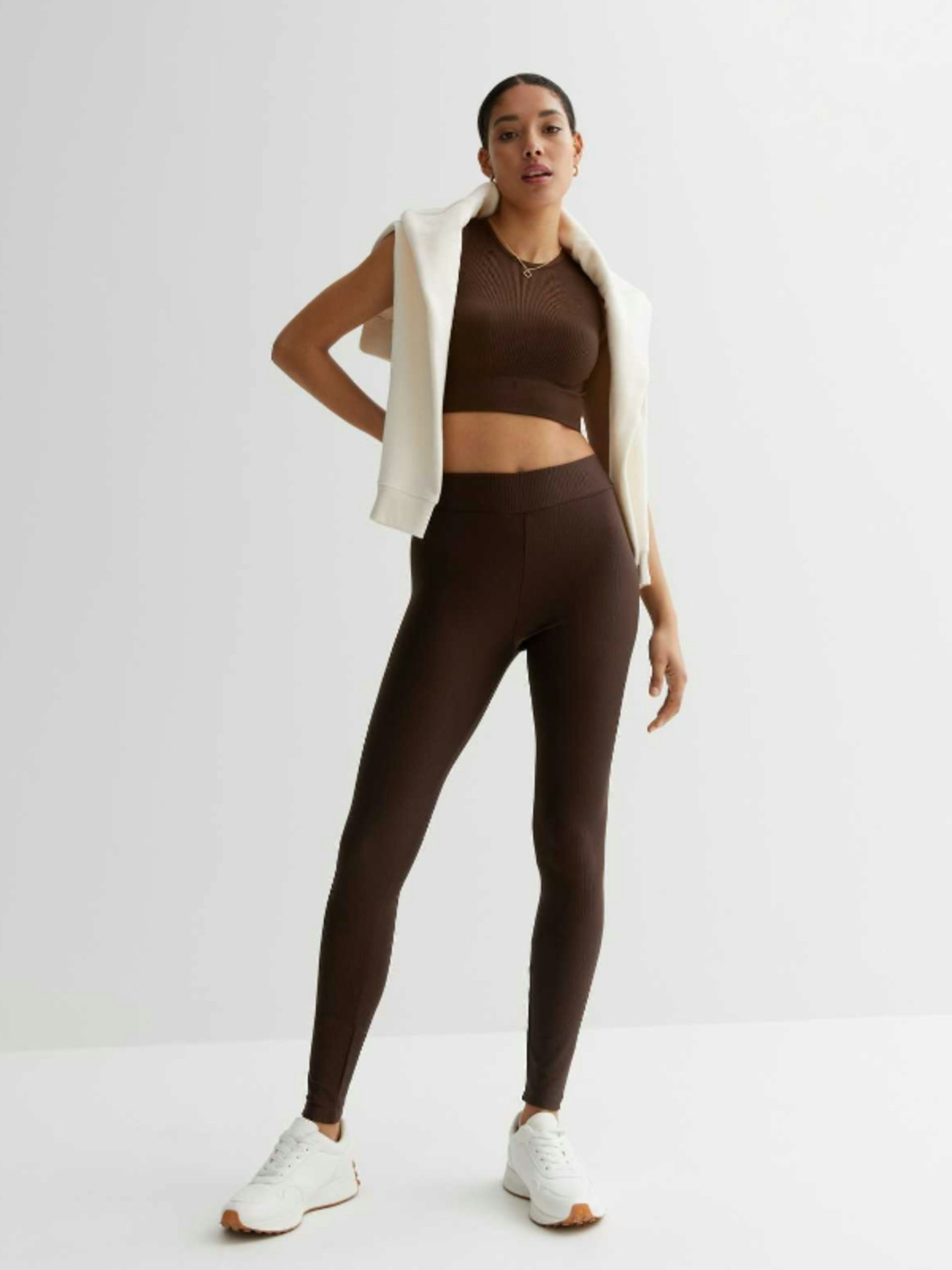 new look
Description
We've shown you some great ribbed leggings, in great colours, so far - but if you're looking for a
Pros
Stylish colour choce
Affordable price
Loads of sizes available
Cons
Waistband may be uncomfortable
How to style leggings for work?
Before the pandemic, casual wear such as leggings was seen as a bit improper in the workplace. But ever since working from home entered our lives, comfy-loungewear work clothes have been embraced with open arms. We'll be honest, we were doing Zoom calls in our PJs at some points.
A common question thrown around the workplace now that we are moving back into office spaces is how can I wear my leggings in a work setting, and still look professional? It's possible, people. Although workplace outfits are not as strictly monitored as they used to be, it's still important to look like you put effort into your outfit to impress your boss and colleagues. It doesn't take much to look put together - trust, we are lazy as heck.
Layering is key. Always pair your leggings with something slightly oversized on the top, to hide the waistband that might have a logo etc. This is especially important if you're pregnant and pairing with maternity leggings. For example, a classic graphic tee, oversized knit or blazer go well with a normal or leather pair of leggings.
Then over top of that, if it's cold (we live in the UK, let's get real) a cropped leather jacket or teddy coat will look gorgeous. For the shoes - well, anything goes with leggings. Trainers paired with white socks pulled over the cuff, or how about Doc Martens or UGG Mini Boots? Finish off the look with some affordable jewellery pieces, like a fine silver chain, and you're looking Miranda-Priestly-approved. That's all.
Ruby Barry is a Product Writer for heat, specialising in fashion and beauty. The team has nicknamed her "dupe queen", as there's not a product in the world she can't find a cheaper alternative for.