Dumped Casa Amor bombshell Jazmine Nichol may have left the Love Island villa without finding love (or any airtime) but things are looking up for her on the outside world as she's reportedly dating a fellow reality star just a few weeks after returning to the UK.
It's claimed Jazmine has been getting know Too Hot to Handle star Harry Johnson after he slid into her DMs before she went on Love Island and things are heating up (pardon the pun) now she's home.
A source told The Sun, "Jazmine and Harry were chatting a bit before she went in the villa but have really connected since she left."
They added, "She is such a huge personality, it's such a shame she didn't get shown more. She's super happy now though and so busy with modelling – this is just the icing on the cake!"
Fans of Netflix's steamy dating show will recognise Harry, who won the third season of Too Hot to Handle with then-girlfriend Beau Raymond. However, the pair confirmed they'd split on the reunion show.
Jazmine's representatives have been contacted for comment.
After being dumped from the villa, Jazmine has been speaking out about her time on the show and revealed that she did in fact strike up a connection with a fellow Islander which wasn't seen on screen.
The former beauty queen spilled some serious tea in a new interview as she explained how she'd been getting to know Andrew Le Page during Casa Amor, with Jazmine even admitting she thought she would leave the show in a relationship with him.
Speaking on the Murad Merali podcast, Jazmine said, "So, here's the tea, I did have a connection with someone and that person was Andrew. All the girls knew from the second we walked in he was the one who actually initially pulled me for a chat.
"He pulled me for a chat, sat me down and basically told me he manifested us. He said the night before [Casa Amor] when they were all on that thing, which we've now seen, 'I sat there and I manifested you, Jaz. You're the girls of my dreams.'"
She continued, "We started talking about family. He got to know my mum, dad, grandma and grandad's names. He said that can't wait to meet them on the outside. This was the first conversation. We clicked instantly. I think we talked for about an hour."
As viewers know, Andrew later recoupled with Coco Lodge, which Jazmine said "really annoyed her".
She explained, "Me and him were going for chats all day. It was all fun and games. They didn't show in the challenge that I was the only person that he went and kissed. He kissed me and Cheyanne [Kerr] and said, 'You are my top two'. Coco was never mentioned."
Jazmine continued, "I pull him to the terrace in the nighttime, open up because we've had a few chats throughout the day and we're clicking. I didn't stop talking about him really, I was like, 'Oh my god, I'm going to come out with a boyfriend!'
"I pulled him to the terrace, open up, tell him how I feel. I'm not interested in getting to know anyone else but you. You're the only person I'm clicking with. I'm going to put everything into you. I said, 'What's your bed situation?', and he said, 'I'm going to sleep outside on the daybed to respect Tasha, but it's not because I don't want to share it with you.
"So then ten minutes later, Coco, the girl I was closest too and had talked to about Andrew, went up to the terrace and kissed him. There was no indication of Coco, she was never mentioned throughout the day."
Jazmine clearly has some #dramz with Love Island producers, after learning her Casa Amor story was essentially culled from the show.
Upon leaving the villa (to clarify, she was there for a split second), Jaz returned to Instagram to address her strange show edit, writing, "Hi guys it's Jaz I'm back! Just want to say a huge thank you for all of the love and support I've seen so far. I'm so overwhelmed with all the lovely messages I've seen and the funny memes! I'm excited for all of you to see my personality that was not shown on screen and the Jaz that the villa saw, this is only the start❤️🌴."
What a good sport. But why did this happen?
What happened to Jazmine Nichol at the Casa Amor re-coupling?
The brutal Love Island recoupling we were all waiting for finally took place last week as the OG girls returned from Casa Amor to find out if the boys had stayed (or should we say strayed) loyal.
Not one, not two, but THREE boys chose to couple up with bombshell girls, with Chyna Mills, Coco Lodge and Summer Botwe all earning a place in the main villa. Sadly, we had to say goodbye to Mollie Salmon, Cheyanne Kerr and, perhaps unsurprisingly given that some of you don't even think she was on the show, Jazmine.
Jazmine Nichol's advice for Gemma Owen
Although we barely saw her on our screens, Jazmine had plenty to say following her villa exit. The former beauty queen issued a warning to Gemma Owen to not "fumble" her relationship with Luca Bish after they both chose to stay loyal to each other.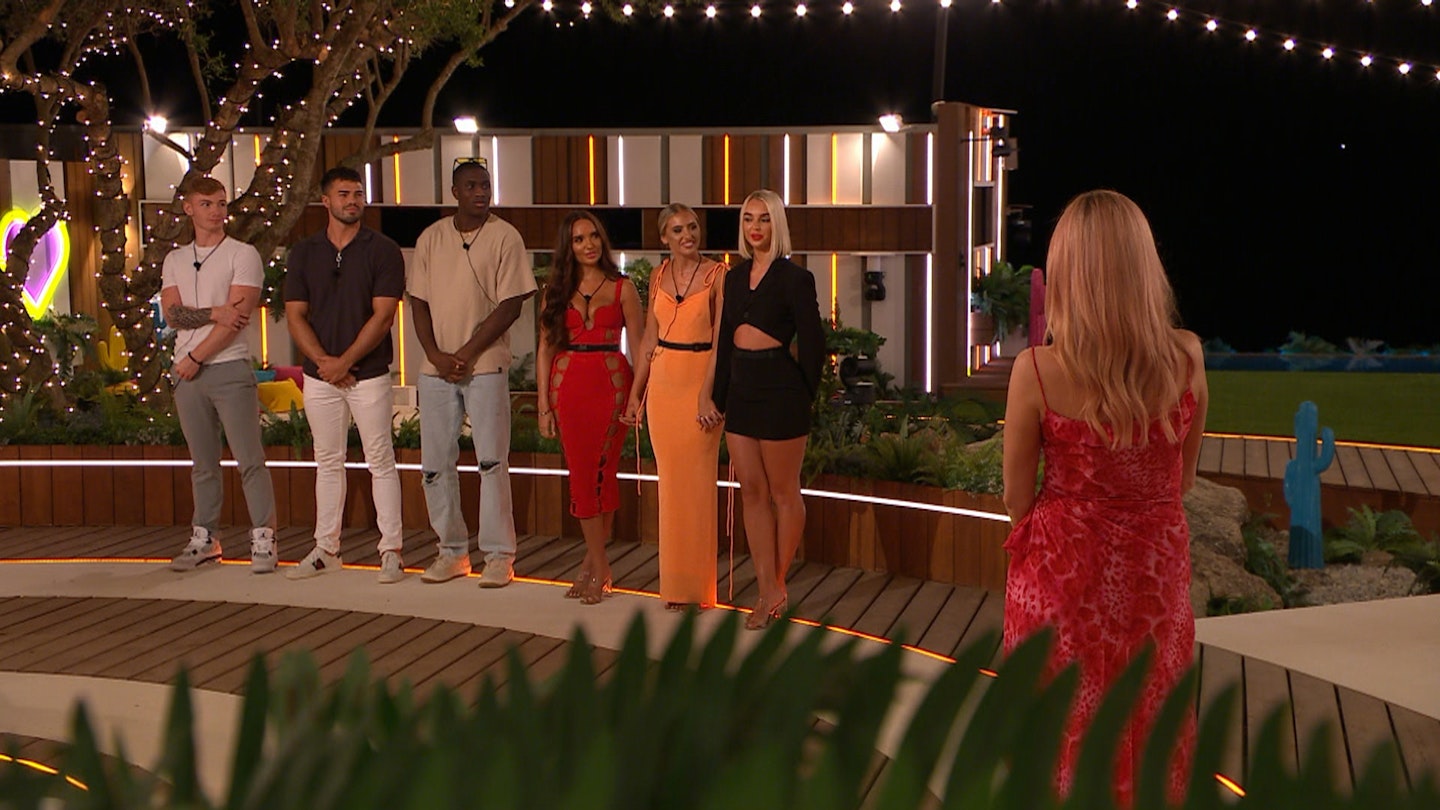 When asked which couple she thinks could go all the way and win the show, Jazmine said, "Luca and Gemma."
Then, appearing to address Michael Owen's daughter directly, she added, "You've got a good egg, if you fumble that you're an idiot - you've literally got the nicest boy in the world, appreciate it. That boy slept on the day bed."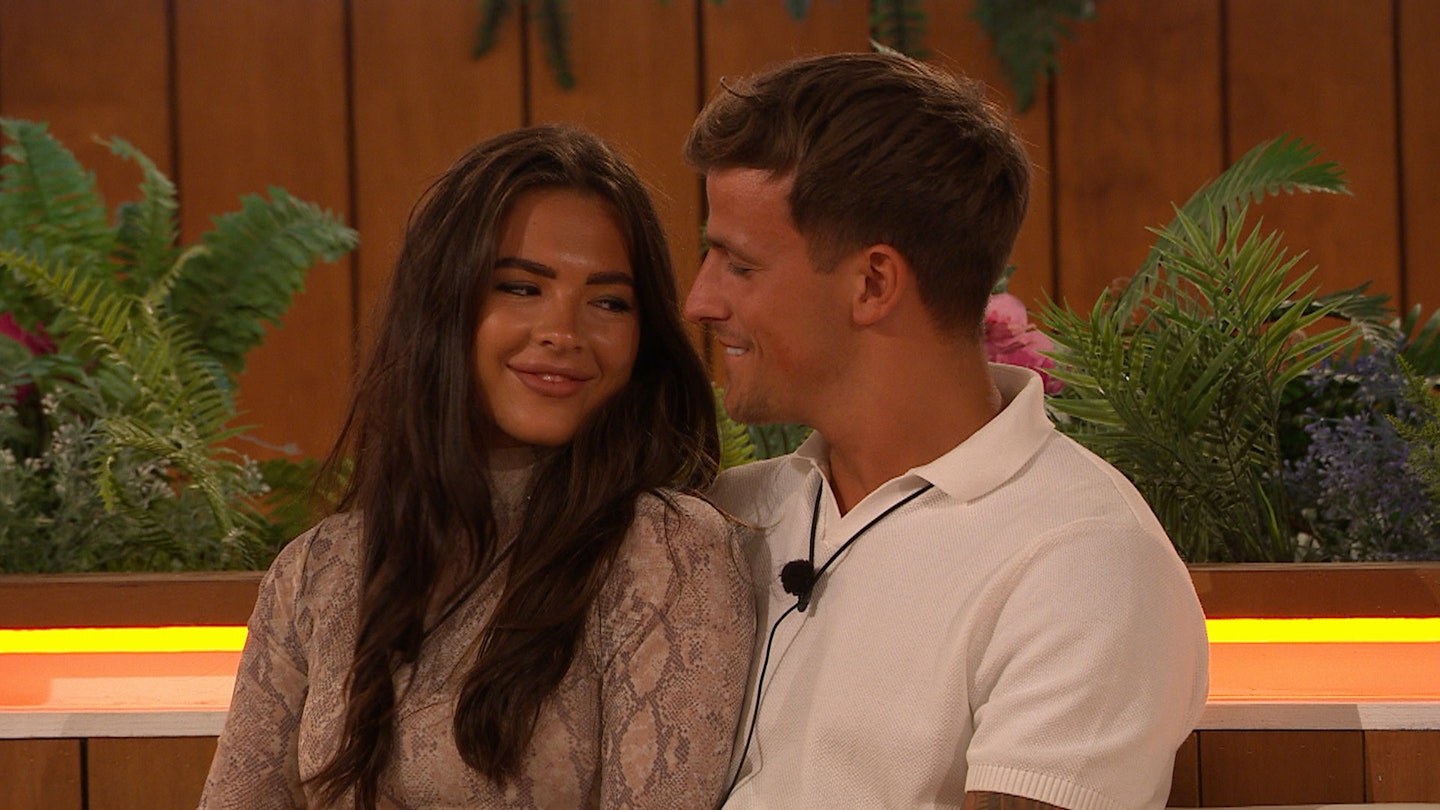 Did Love Island producers do Jazmine Nichol "dirty"?
Last week, fans took to social media to criticise producers for their "dirty" treatment of Jazmine, with some even suggesting that there could be more to her lack of airtime than meets the eye.
When Jazmine's Instagram account posted a picture with the caption, "POV: patiently waiting to see more of Jaz on our screens tonight 🥺 🤍🌴," her followers took to the comment section to complain about the show.
"They did her dirty… I forgot about her," wrote one, while another added, "2 episodes in a row and we haven't seen Jaz once ☹️ there's something fishy going on 👎🏽."
A third fumed, "They did her dirty! What's the point in sending these people in if they get zero screen time? 🤔." One more commented, "We need more of Jaz, it's not making ANY sense."
Jazmine Nichol's friendship with Charlotte Crosby
While she was "missing" in Casa Amor, it was revealed that Jazmine has a secret celeb connection as she's pals with Geordie Shore fave Charlotte Crosby and has even modelled for the reality star's clothing brand Pepper Girls Club.
The 21-year-old Geordie also features on the brand's Instagram page...
The pair have also been mixing business with pleasure, as they posted themselves on social media jokingly dancing together last October in Charlotte's house. On Halloween, the pair were photographed wearing matching red devil outfits, and performing on stage at Charlotte's show amidst other familiar faces such as Sophie Kasaeiand Scotty T.
Showcasing support for her pal, Charlotte took to Instagram last week posting a snap of Jazmine with the caption "Yay yay yay! Can't wait to watch little Jazzy pops."
WATCH: 'What The F Is Jacques Doing?!' Antigoni And Charlie Assess The Villa Chaos!
Here is everything else you need to know about Jaz (cause let's face it, you learned nothing on the show)...
How old is Jazmine Nichol?
Jazmine is 21 years old, making her the youngest of the Casa Amor girls this year.
What is Jazmine Nichol's job?
She is a nightclub manager.
Where is she from?
She is from Newcastle.
Why did she go on Love Island? (She did - honestly)
After spending years dating DJs and promoters in Newcastle, she came to the conclusion they are all just "nonsense" and it is time to settle down. So go on Love Island, right?
She said "I need to meet people who are wanting something. It's always the casual hook-up culture and that's not me. I like a relationship, I like to find a connection."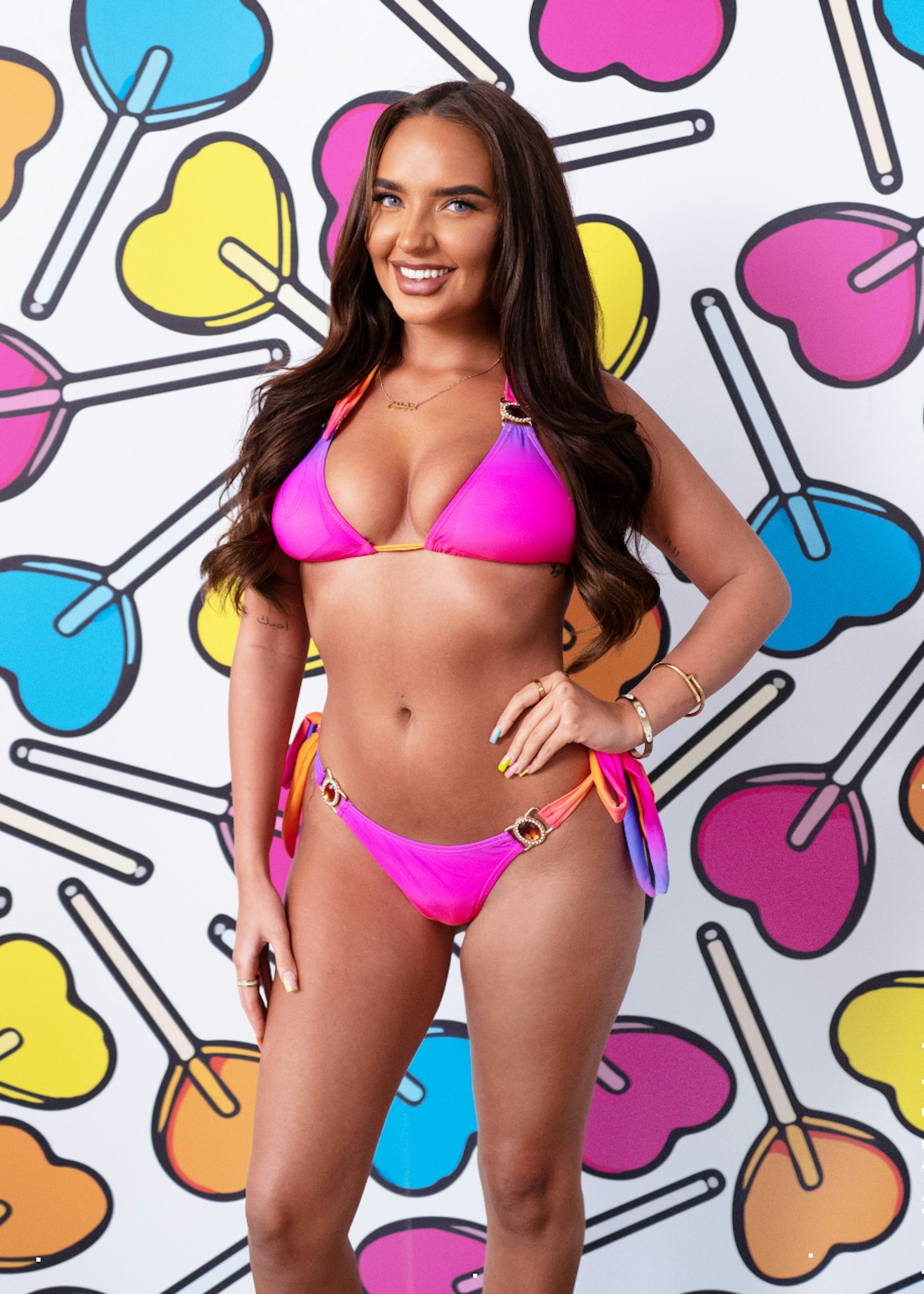 How would her family and friends describe her?
Absent from Love Island 2022.
No, according to Jazmine, "They always say I'm magnetic and one of a kind. They say when I'm up everyone just wants to be around me."
Jazmine also explains she gets called Donkey from Shrek due to her great sense of humour and funny one-liners.
Who did she have her eye on in the villa?
"Jacques for personality – humour's the biggest thing for me in a partner. I never go for looks and I don't have a type at all. It's definitely who makes me laugh. So Jacques, Jay and then Davide," she admitted.
Does Jazmine Nichol have Instagram?
She sure does. You can follow Jazmine on Instagram at @jazminejaynenichol.