There is no denying that this year's Love Island has become a fan favourite.
Do we need to clarify that we mean the summer version of Love Island 2023? No shade to the winter edition but if Will Young and Jessie Wynter weren't in it, would it have even been worth the watch? We rest our case.
The casting team of the romance reality show hit the nail on the head when selecting contestants for the second series of the year and one bombshell in particular who was an absolute delight to watch was Whitney Adebayo.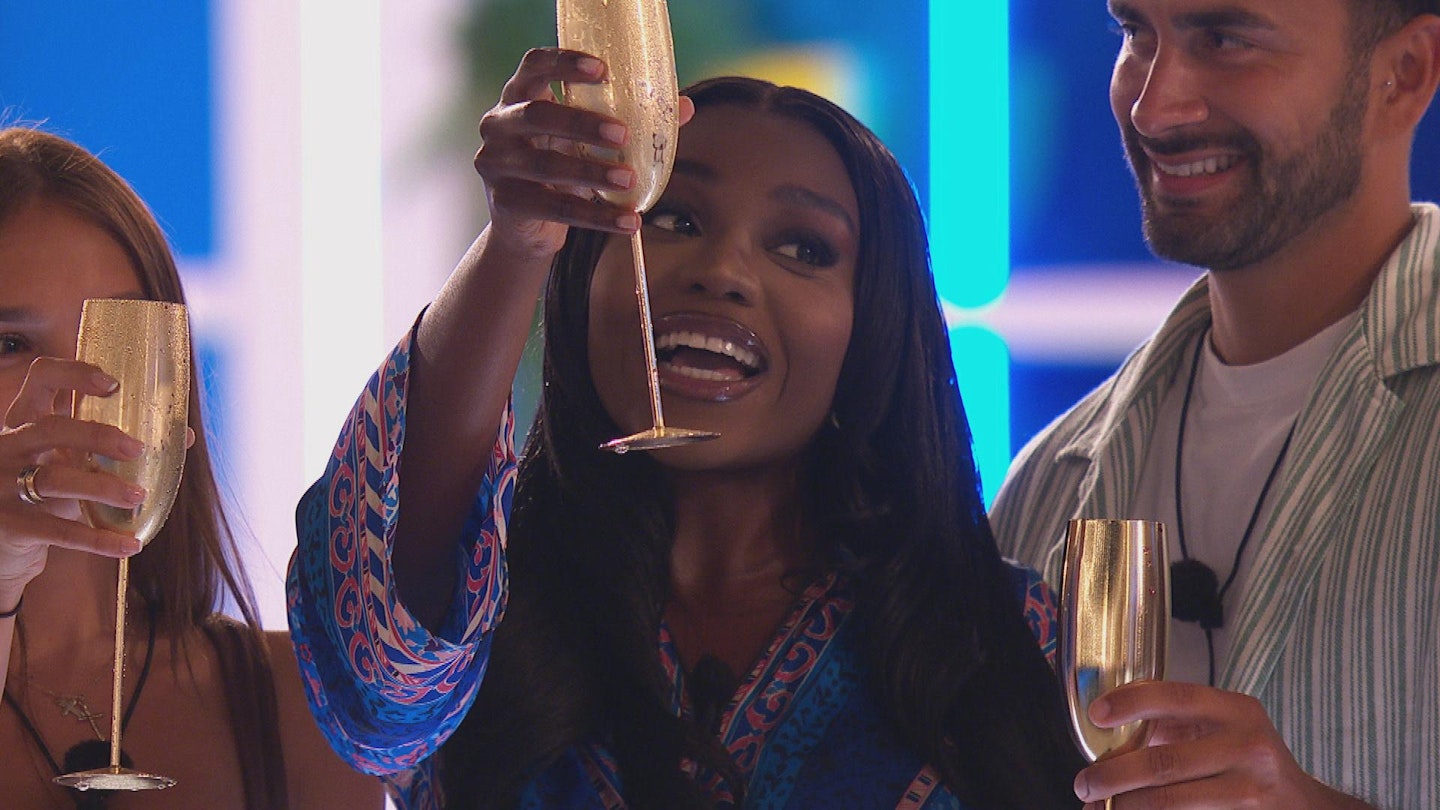 The Londoner was so iconic we even dedicated a whole article to her best bits, it's giving queen.
Whitney decided to jump into the world of podcasts this week and joined GK Barry - another queen - on her show, Saving Grace, where they naturally chatted about Whitney's life in and out of the Spanish villa.
Grace touched on the not remotely set up conversation between Whitney and Ella Thomas after they had a row and were obviously not at all forced to hash out the disagreement.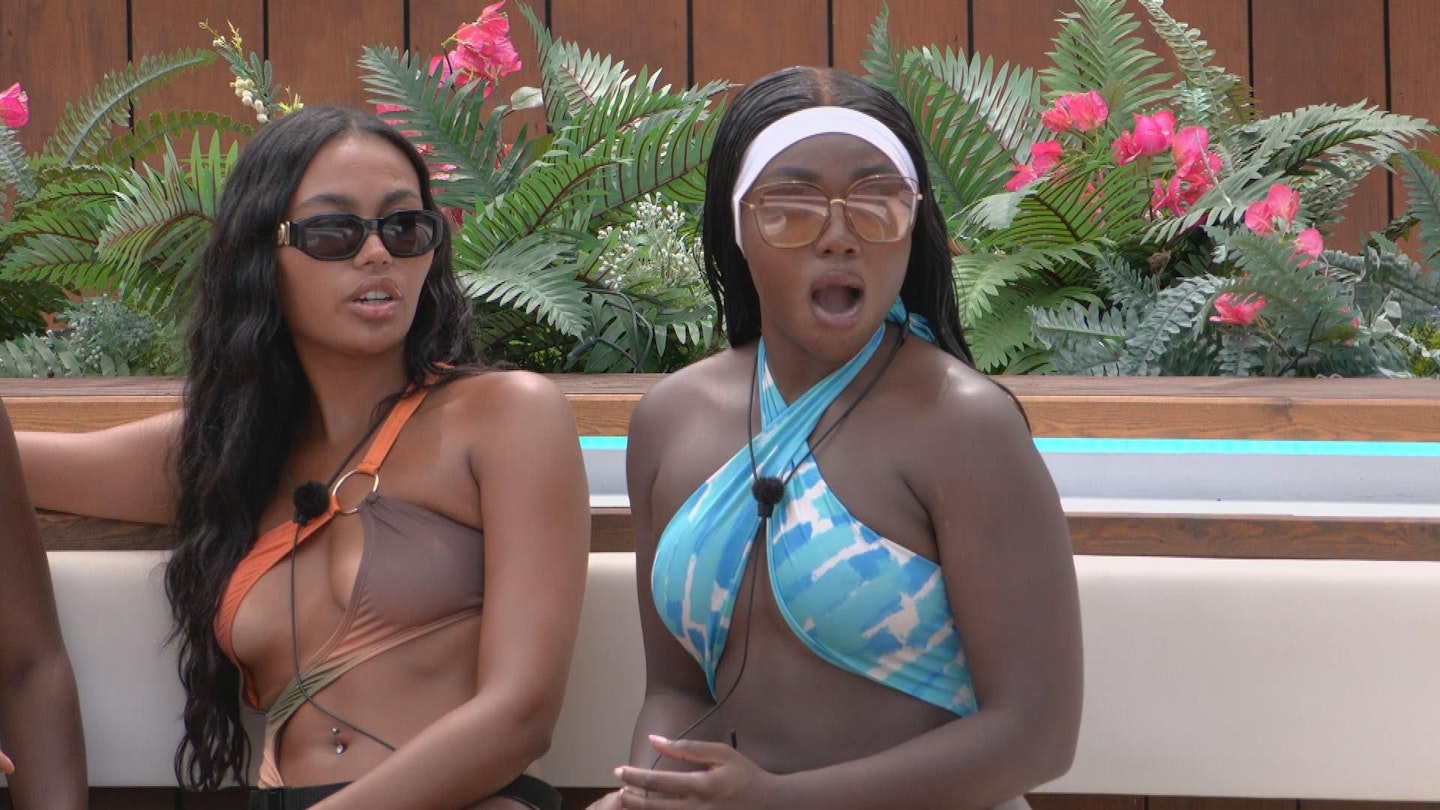 Whitney was more than happy to address the 'row' she had with her Love Island bestie and clear up a few matters surrounding the argument.
"The gag is we weren't even at it," Whitney explained, "The whole selfish comment, I feel like it was over produced."
Viewers were gutted when the the BFFs fell out and the drama split fans with Team Whitney and Team Ella causing a rift on social media.
"First of all, it wasn't about the shower," Whitney grinned before adding, "but obviously I can see how it was perceived on TV."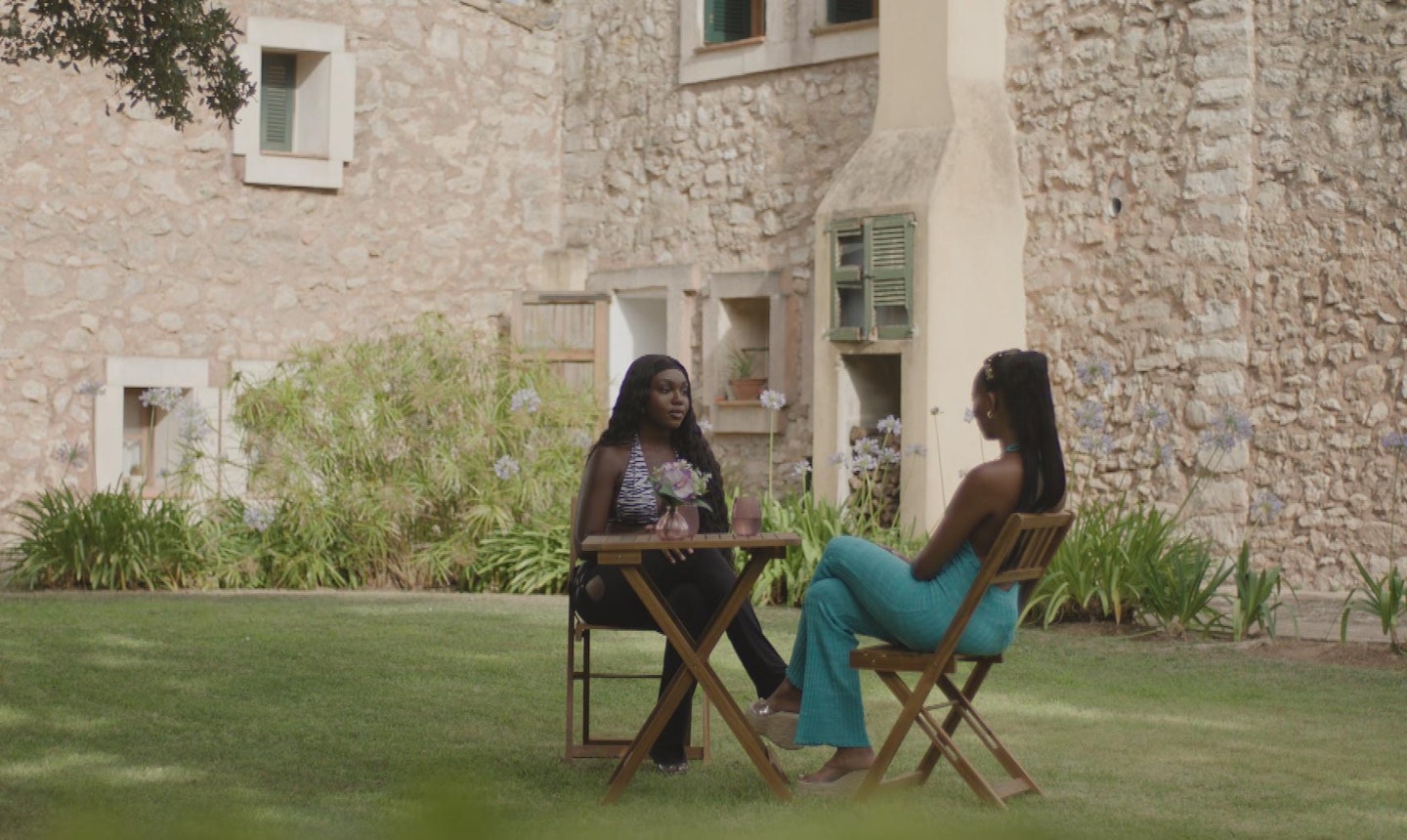 "It was so misconstrued," Whitney continued, "There was too much focus on that."
This isn't the first time Islanders have called out producers for jumping in to cause a scene or having the contestants retake a particular juicy moment for the sake of good telly.
Luckily the duo made up soon after and both made it to the final, with Ella placing in third place with boyfriend Tyrique Hyde and Whitney coming in second alongside Lochan Nowacki.
WATCH: 'Kady Unfollowed Me!' Mitch & Ella B Play Who's Most Likely To: Love Island Edition