Every so often the Love Island casting team deliver us an Islander who goes on to be the star of the series.
Sure, we've had some contestants in the past who have been smart and sweet, see Camilla Thurlow or funny and flirty, here's to Olivia Atwood or just hot AF, did someone say Ovie Soko?
But it's not often an Islander is everything we could ask for and more, in fact we would go as far as to say we haven't seen this level of wit(ney) charm and humour since Love Island 2019, when we were introduced to Maura Higgins.
But five seasons and four years later, Whitney Adebayo strolled into the Love Island 2023 villa and an icon was made.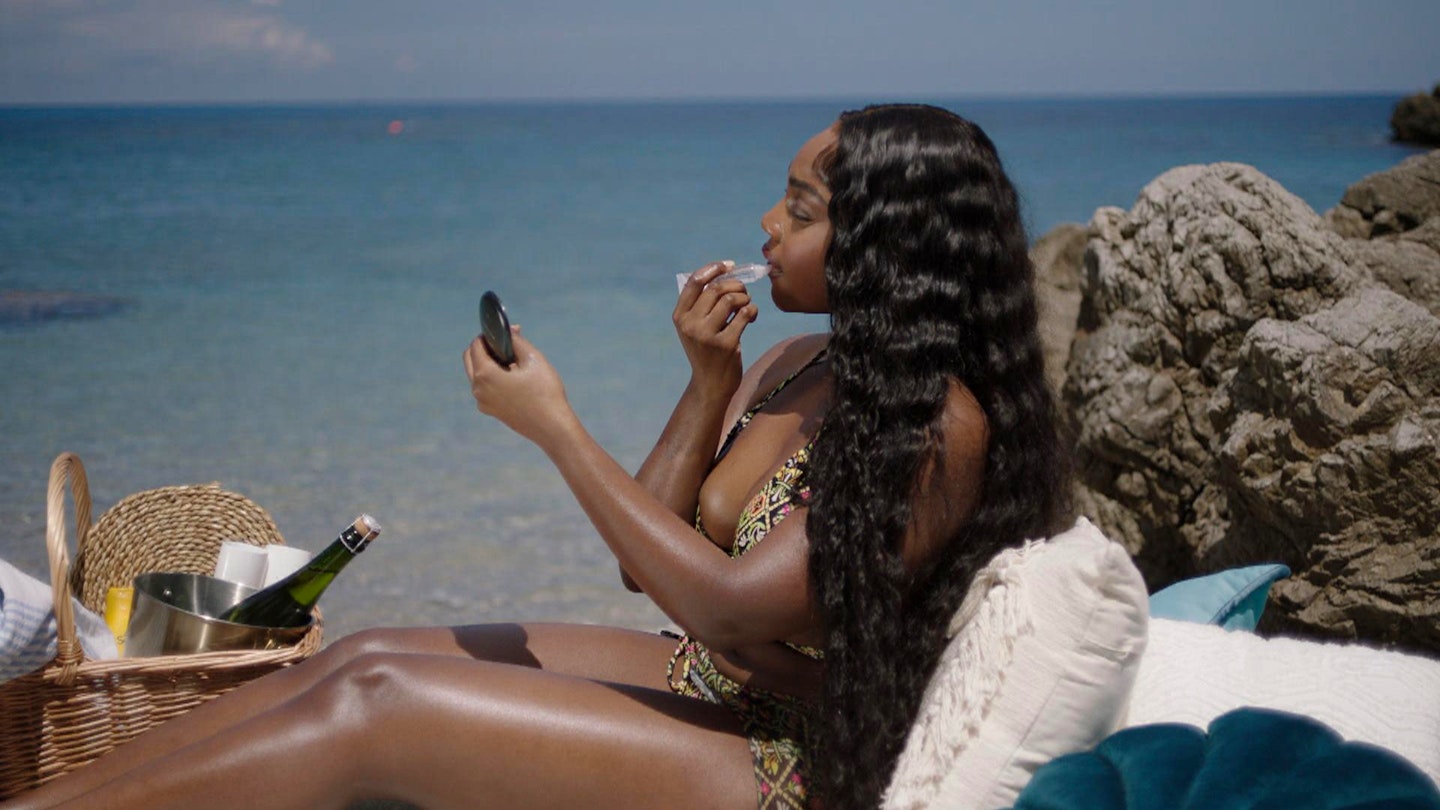 Of course the Camden Town baddie has made it to the final and as we wait on tenterhooks to see which couple will take the £50k, we went through the impossible task of picking just 13 moments that make Whitney the Love Island legend we all know she was born to be.
"It's giving bad bitch"
We love a girl who supports other girls and when bombshells Leah Taylor and Charlotte Sumner turned up to take three of the lads on a date, Whitney hollered from the terrace, "It's giving bad bitch."
Cue Whitney's bestie Ella Thomas shooting her a death stare as Ella's fella, Tyrique Hyde was on the guys they were dating.
"Sorry," Whitney giggled, looking very much not sorry.
"But have you healed?"
Whitney asked the question we all want the answer to. Bombshell Sammy Root had barely sat down when he confessed he was just out of a long-term relationship and Whitney demanded, "Yeah, but have you healed?"
He may have healed but we're not convinced he's matured.
Please see Exhibit A for proof.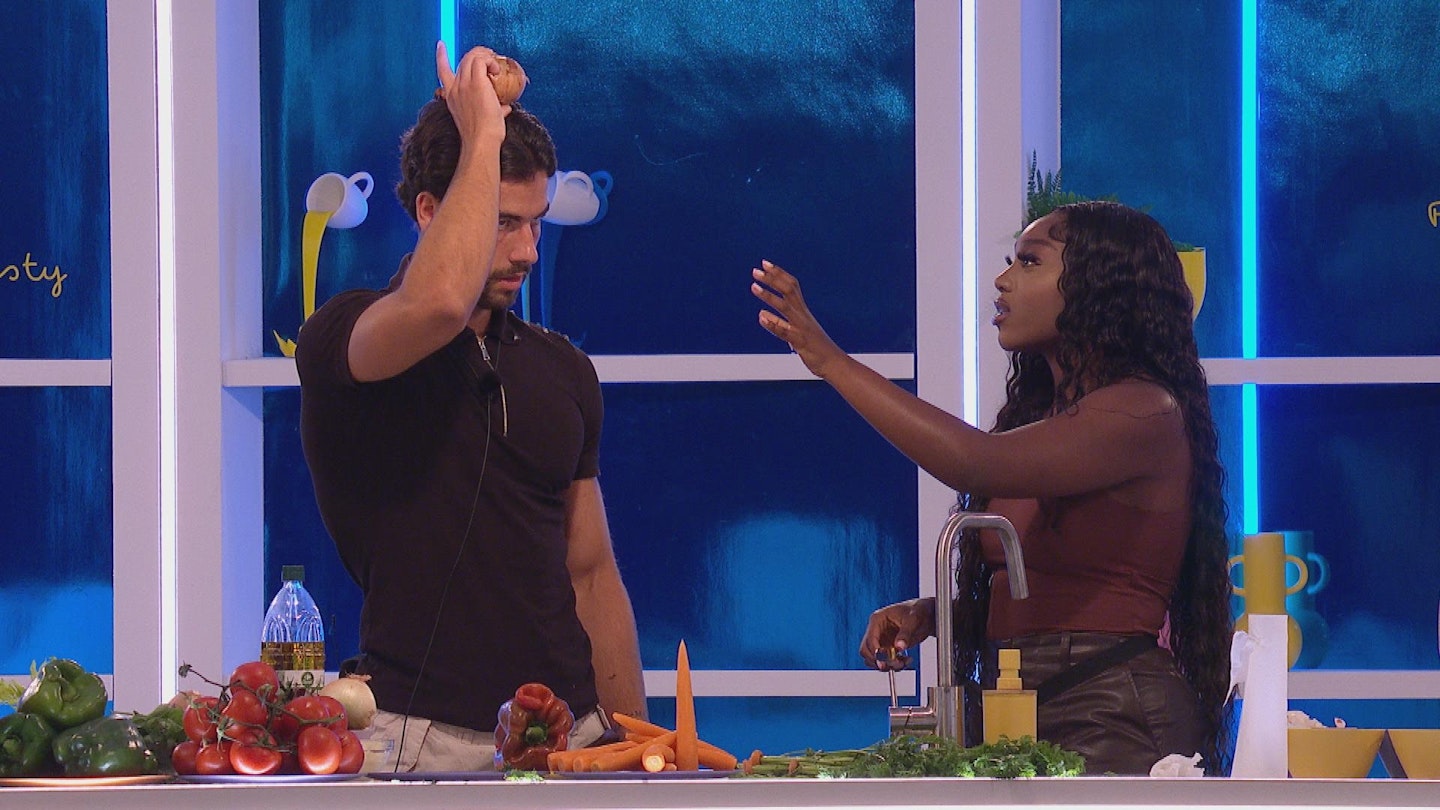 "Ty would flirt with a wall"
But where is the lie?
If there is one thing Whitney is going to do, it is offer up an honest remark.
We love Tyrique but the semi-pro footballer had his head turned by every bombshell that sauntered into the villa before finally settling down with Ella.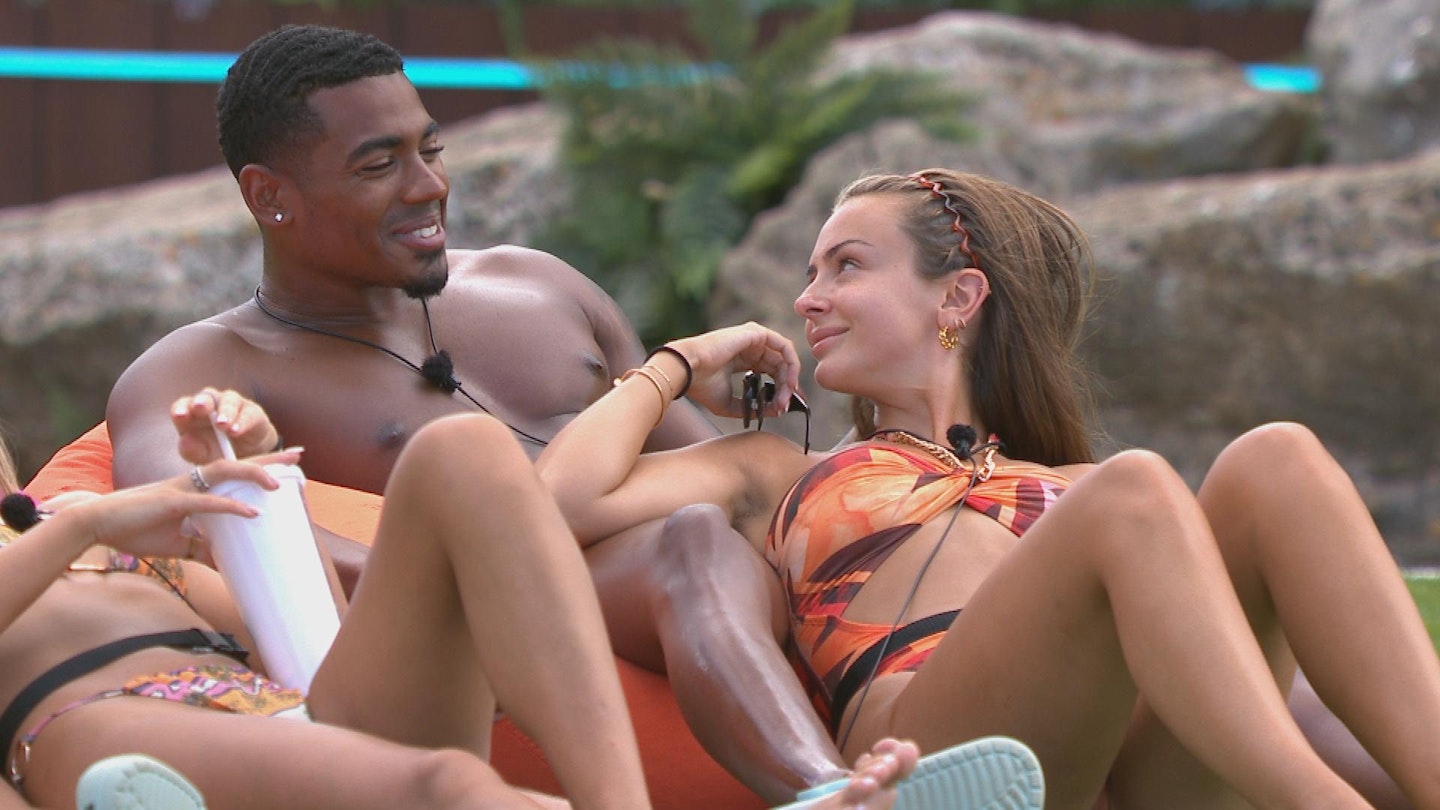 "Love a man that's not for everyone"
The burn of all burns.
Although he was coupled up with Whitney, during the heart-rate challenge, Mehdi Edno kissed every single female Islander leaving Whitney fuming.
After the array of sexy dancing, Whitney sat down with Mehdi and Zach [Noble] and was munching away on a cookie as she asked Zach.
"Why did you only kiss me in the challenge?" Before adding, "Love a man that's not for everyone."
"Men be shapeshifters"
No but they really do be, we just wished they would shape-shift into Aaron Taylor Johnson.
When Casa Amor week hit, the bombshell boys wanted to know what all the girls were after but Whitney decided to keep schtum.
"I'm not going to say too much because men be shape shifters."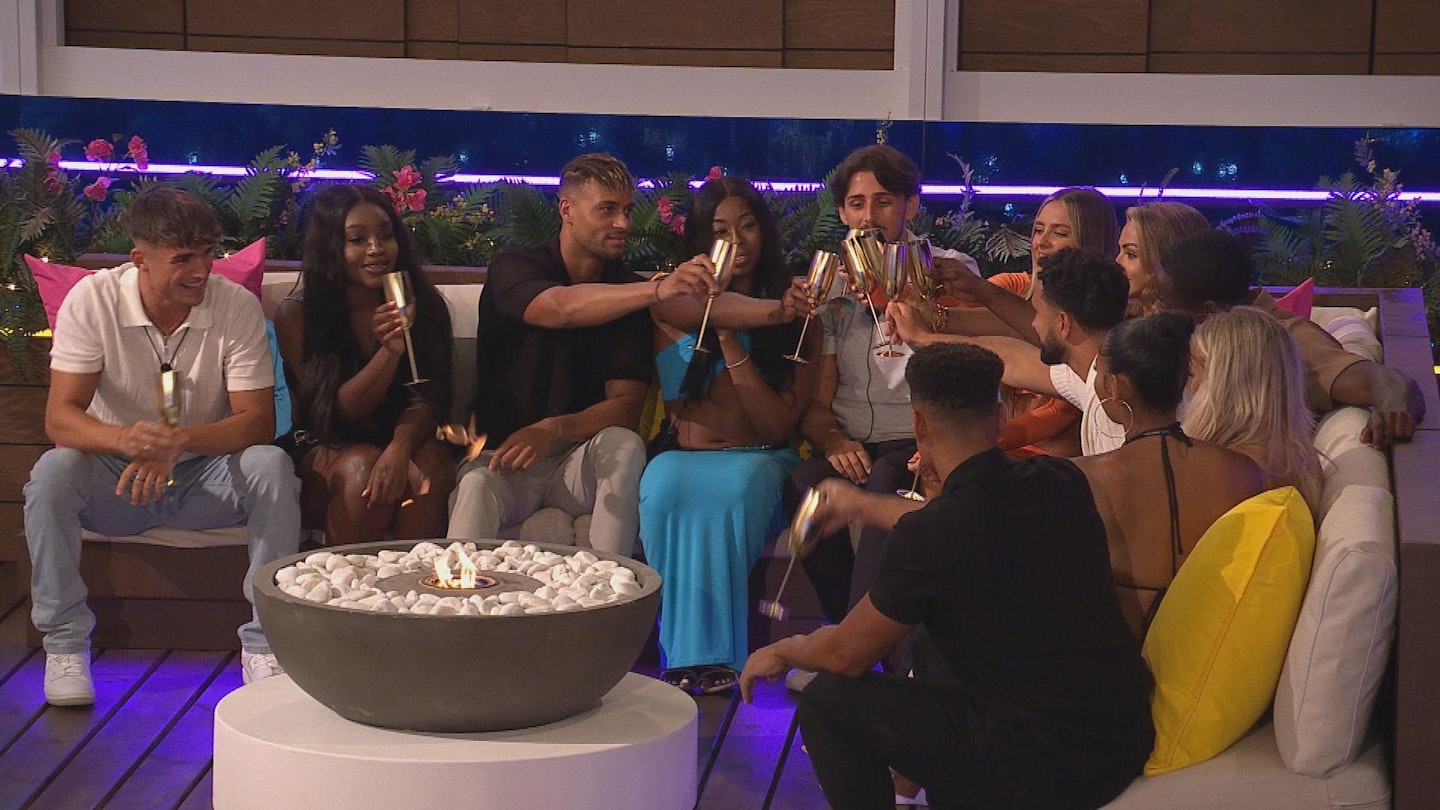 "I fancy Tupac"
During the whole Abi Moores/Scott van-der-Sluis 'does he ACTUALLY like her?' saga, Whitney decided to quiz Scott AKA Scotteisha on how he really felt about the air hostess.
"I fancy her," Scott claimed.
Whitney shot back, "I fancy Tupac."
Twitter - or should we say 'X' - went into meltdown at Whitney's matter-of-fact response.
To be fair, we get where she's going from, we fancy Michael B Jordan but we ain't about to marry the guy.
Unless... Michael, you wanna?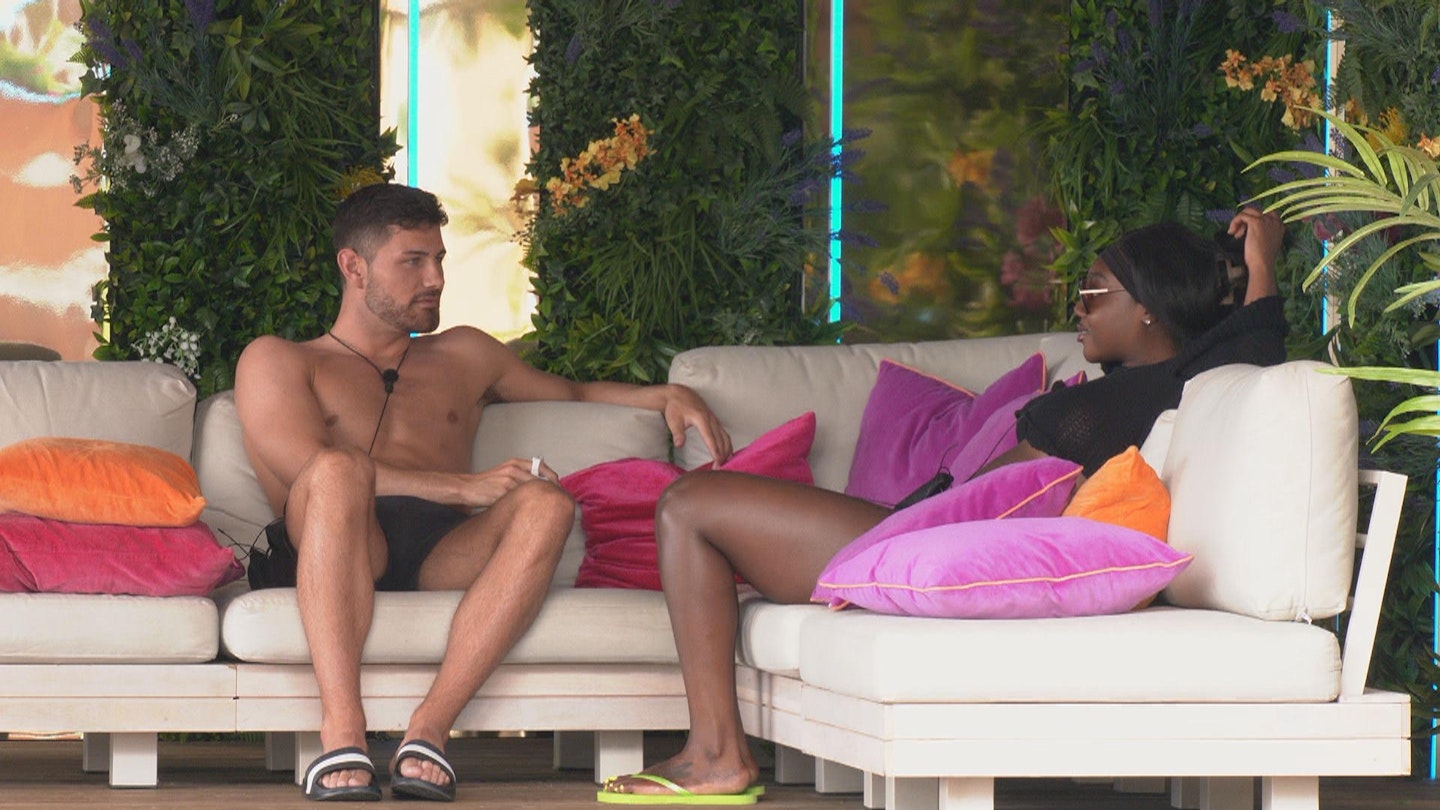 "It's better than carrying Sammy"
The friendship between Jess Harding and Whitney is one of the best things to come out of this season of Love Island.
Remember how they dressed Jess up as a witch to try and scare the boys? It's giving Blair Witch Project.
One of the most hilarious moments between the duo was when Jess was winding Whitney up and saying she only won most compatible because her partner, Lochan [Nowacki] is the viewers favourite.
Whitney clapped back with what we were all thinking as she joked, "You know what? I'll take that. It's better than carrying Sammy."
"I get guys"
Not Whitney going on a dating show only to complain about having to graft.
When Mehdi was playing up, it didn't stop Whitney from backing herself as she told the camera, "I get guys... light work."
The confidence we should all have.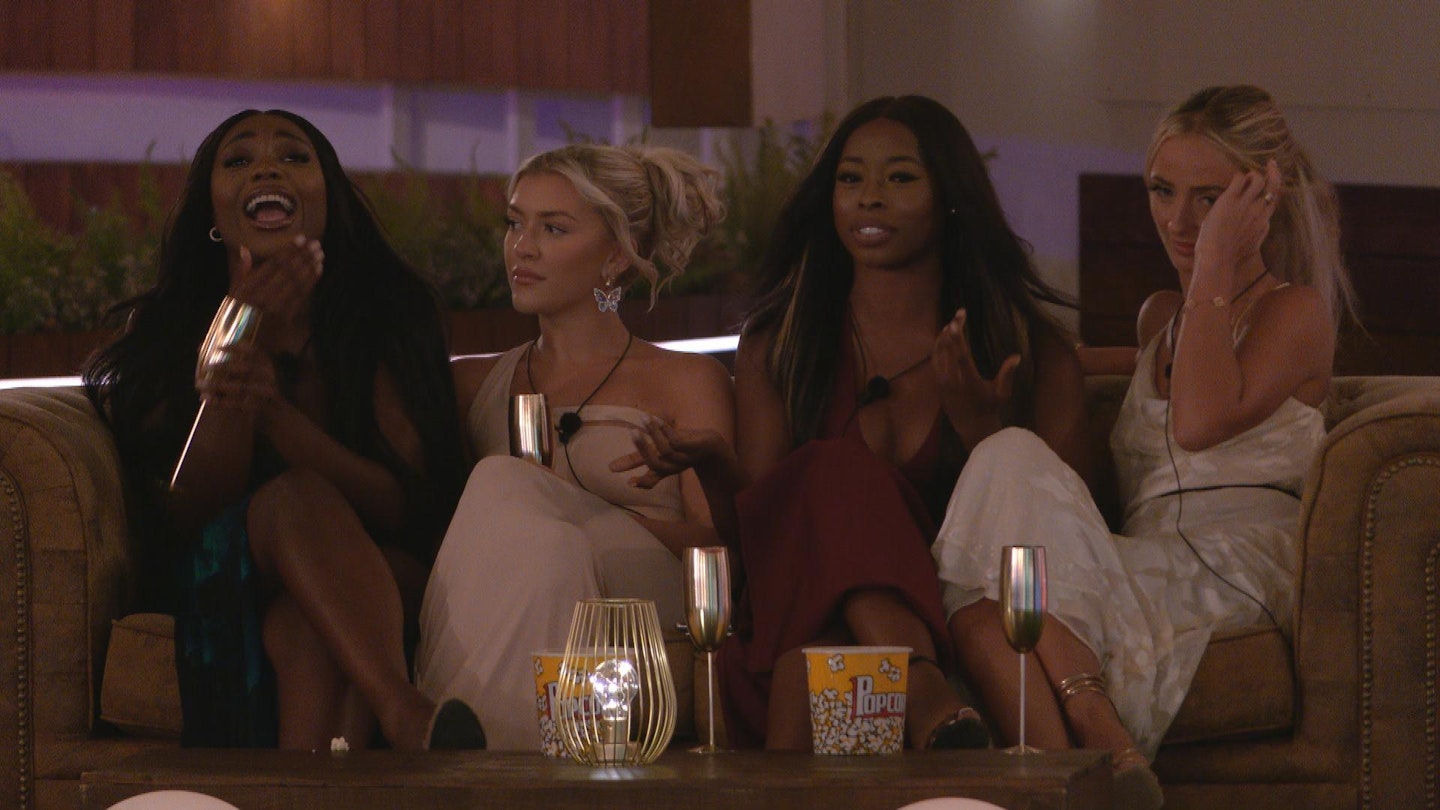 "It's dumb and dumber"
When she used the word vulgar, Sammy was beyond confused.
"What's that mean?" He quizzed leading Whitney to roll her eyes.
"Yeah you are defo meant to be," she joked, referring to him and Jess, "It's literally dumb and dumber."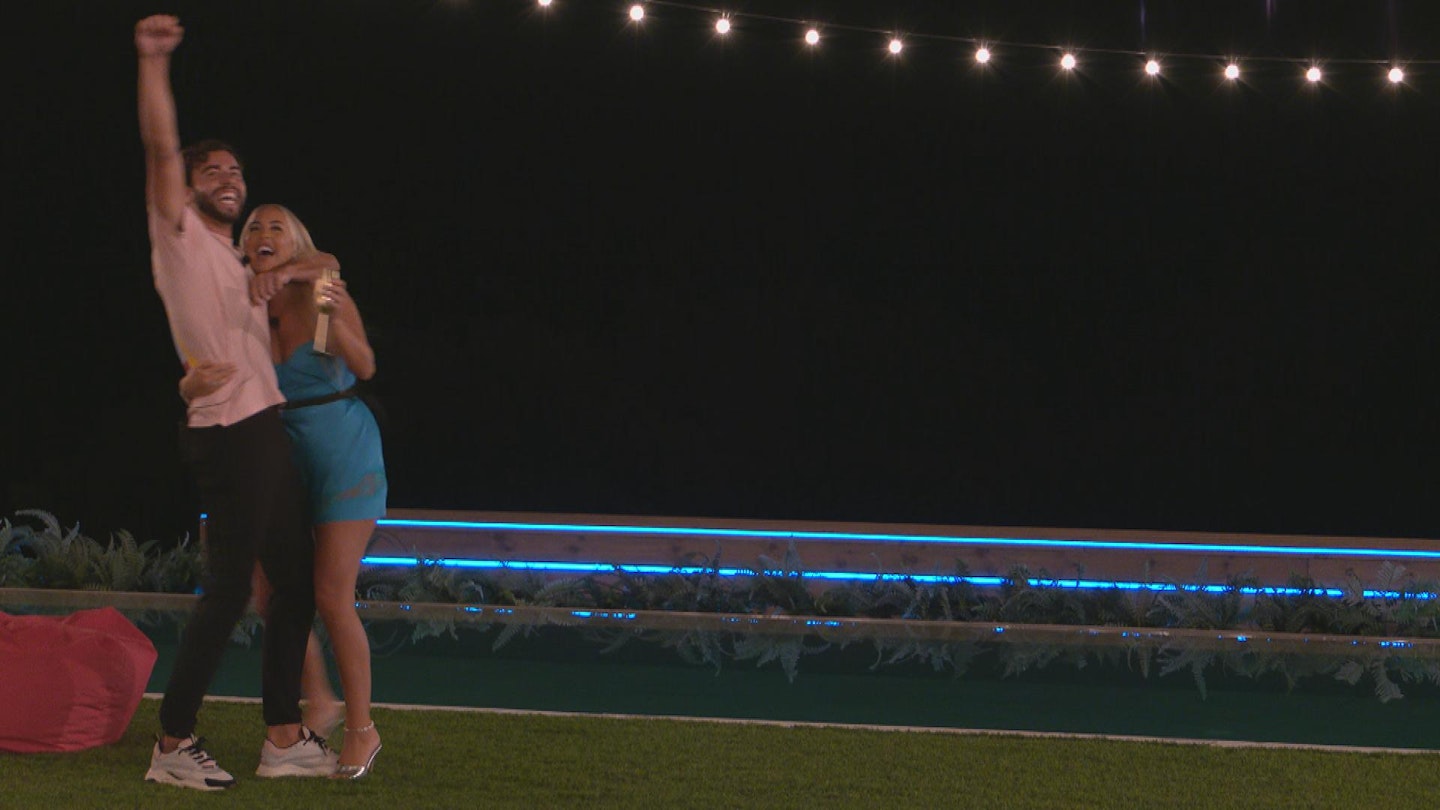 "It's giving sheep"
Movie Night offered up a whole host of iconic one liners but Whitney hit the nail on the head with this one.
When it was revealed just how much sway Tyrique has over the other male Islanders Miss Adebayo couldn't hold back as she declared, "It's giving sheep."
"Listen to your tattoo"
Only Whitney Adebayo could turn you own ink against you. When Ella and Tyrique were on feud number 35465840383 after Ella brought Ouzy See back for Casa, Whitney sat down with Tyrique to try and make him chat to his girl.
"Listen to your tattoo, 'Never let the hard times humble us. Time is now,' does it say?"
"Yeah," he mumbled as he glanced at his tattoo.
"Exactly," she confirmed, "So just try and do the right thing. Go and find Ella and just talk."
He only bloody listened and the couple made up and are now on their way to the final.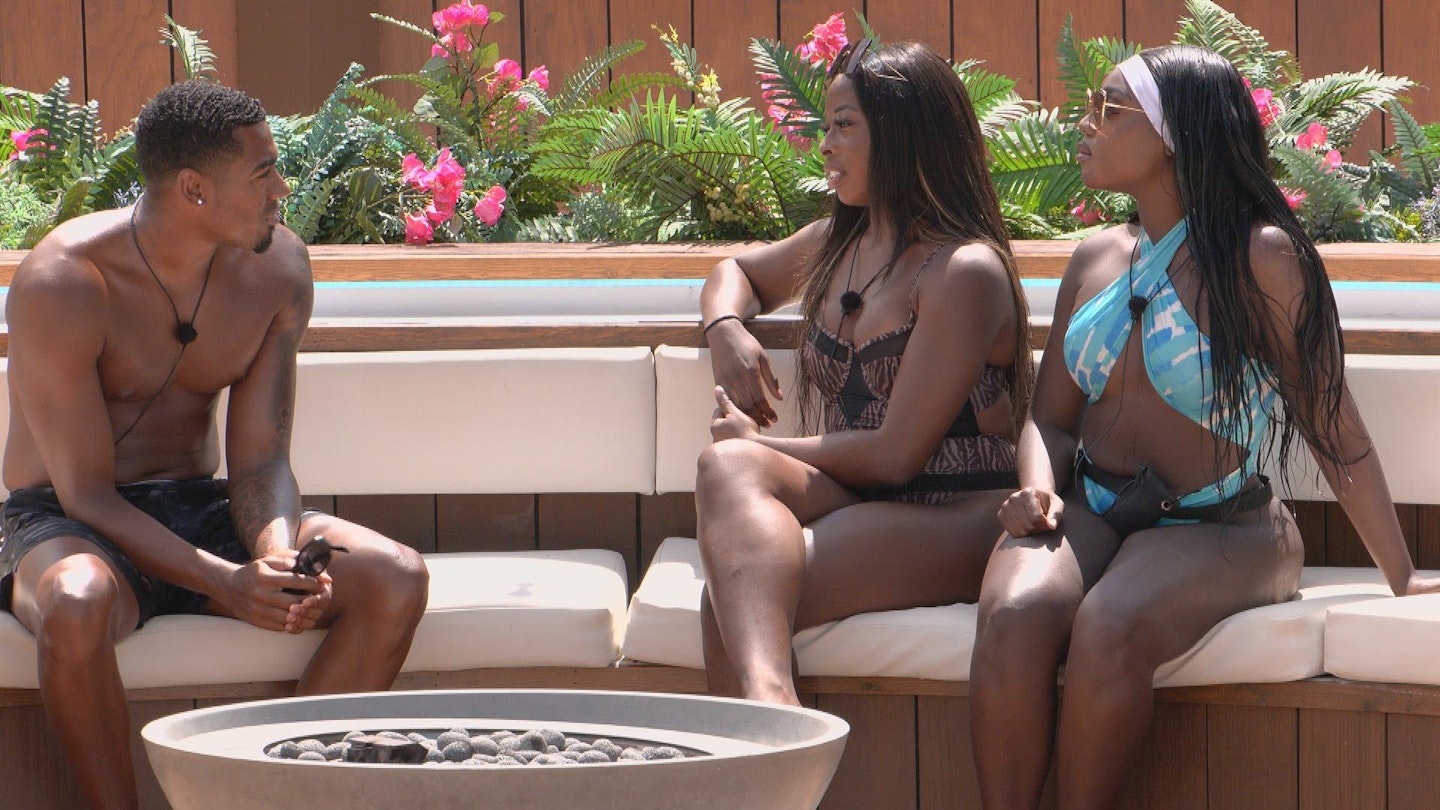 "Honestly, it's hard being me these days"
When Whitney and Lochan chose to save Ella Barnes and Mitch Taylor over Ouzy and Kady McDermott the other Islanders had... thoughts.
Cue Whitney sipping on her Prosecco and sighing, "Honestly, it's hard being me these days."
"Be strong, do not cry"
When Leah chose to couple up with Tyrique, Whitney was on hand to offer support to Ella who did not take the decision particularly well.
"Keep calm," she told Ella, "Keep it calm, it's fine. Be strong, do not cry girl, trust me, do not cry."
As much as Whitney is honest, hot and hilarious she also has a heart of gold and is always on hand to support her girls.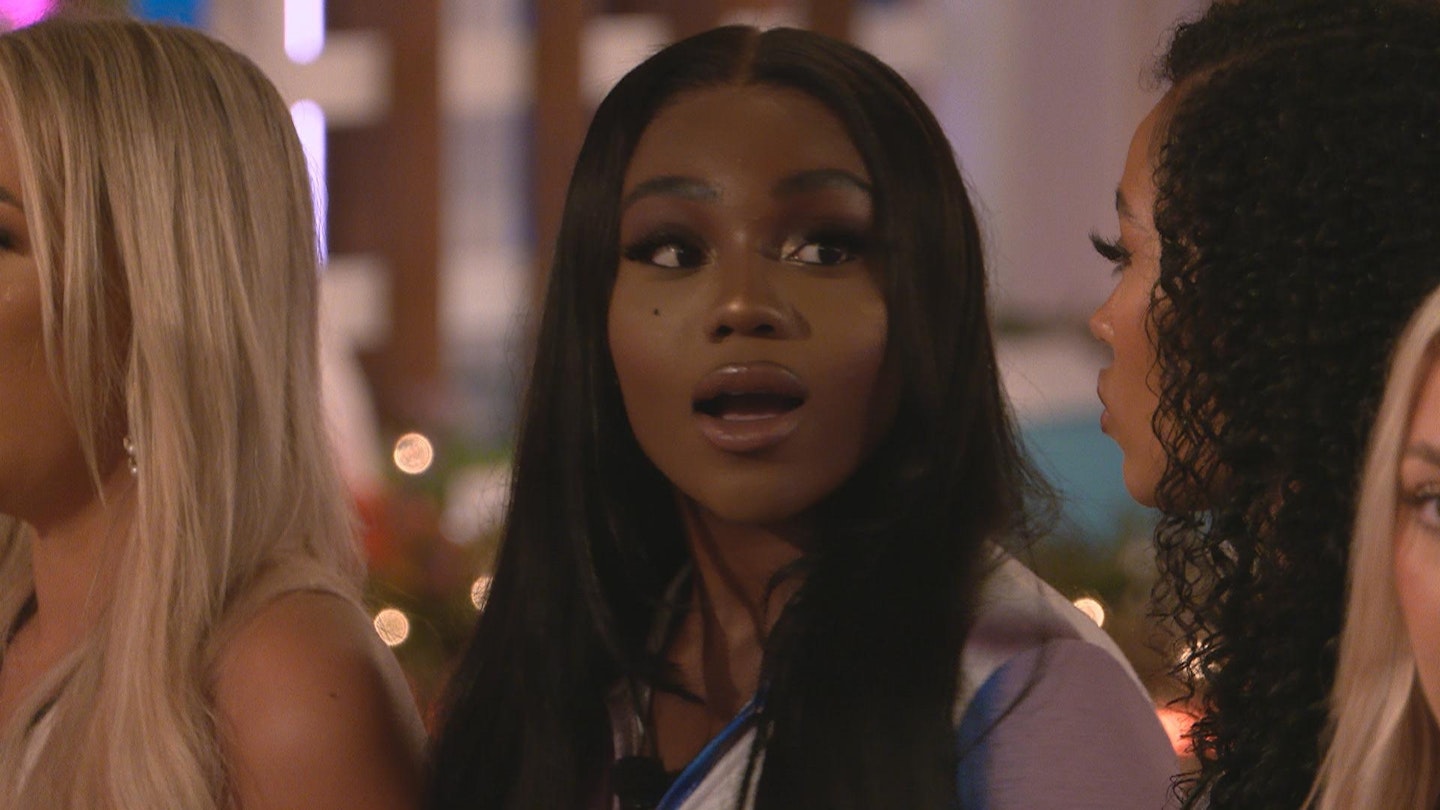 "I can be a baddie and a lady"
The Love Island talent show is notoriously horrendous but when Whitney and Ty stepped out and offered up their rap, the whole game changed.
Fans flew to social media to demand the track be released and we CANNOT wait for them to leave the villa and make their way to the recording studio.
If Kem Cetinay and Chris Hughes can release, 'Little bit, leave it," Ty and Whitney can make a hit out of their absolute banger.
"He's a French man in Mayfair"
Before she was with Lochan, Whitney was in a couple with Mehdi and it was a touch of opposites attract and Whitney could see that .
"I'm a baddie, do you know what I mean?" She sighed, "He's a French man in Mayfair, just chilling."
Honorable mentions.
During her cycling date with Mehdi there was hella lots of trees.
Comforting Abi in the dressing room when she was visibly upset and not letting her leave without a hug and a shoulder to cry on.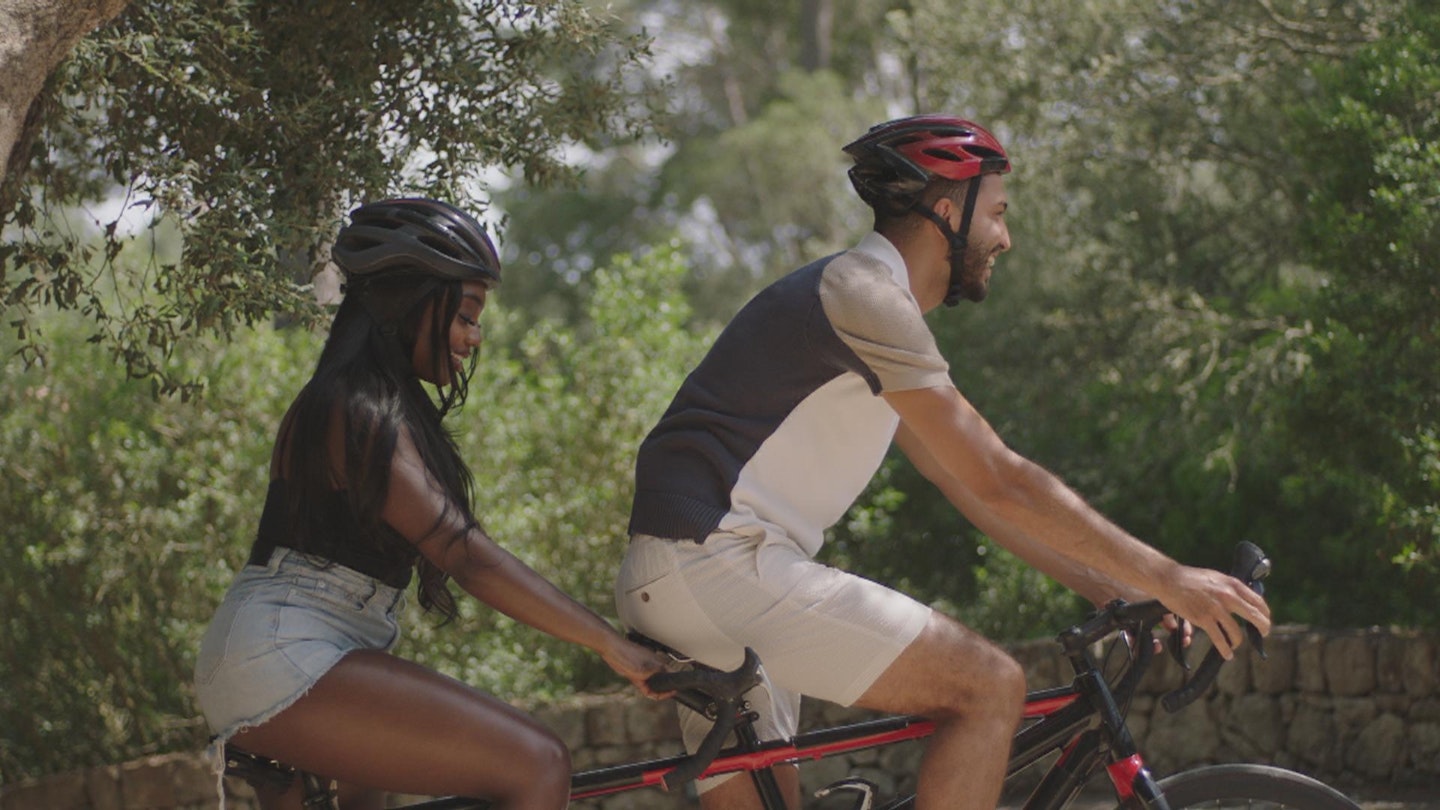 On her first day in the villa Whitney went on a date with André Furtado and asked him outright.
"What happened? Why did she dump you?"
Before genuinely laughing in his face. Truly iconic.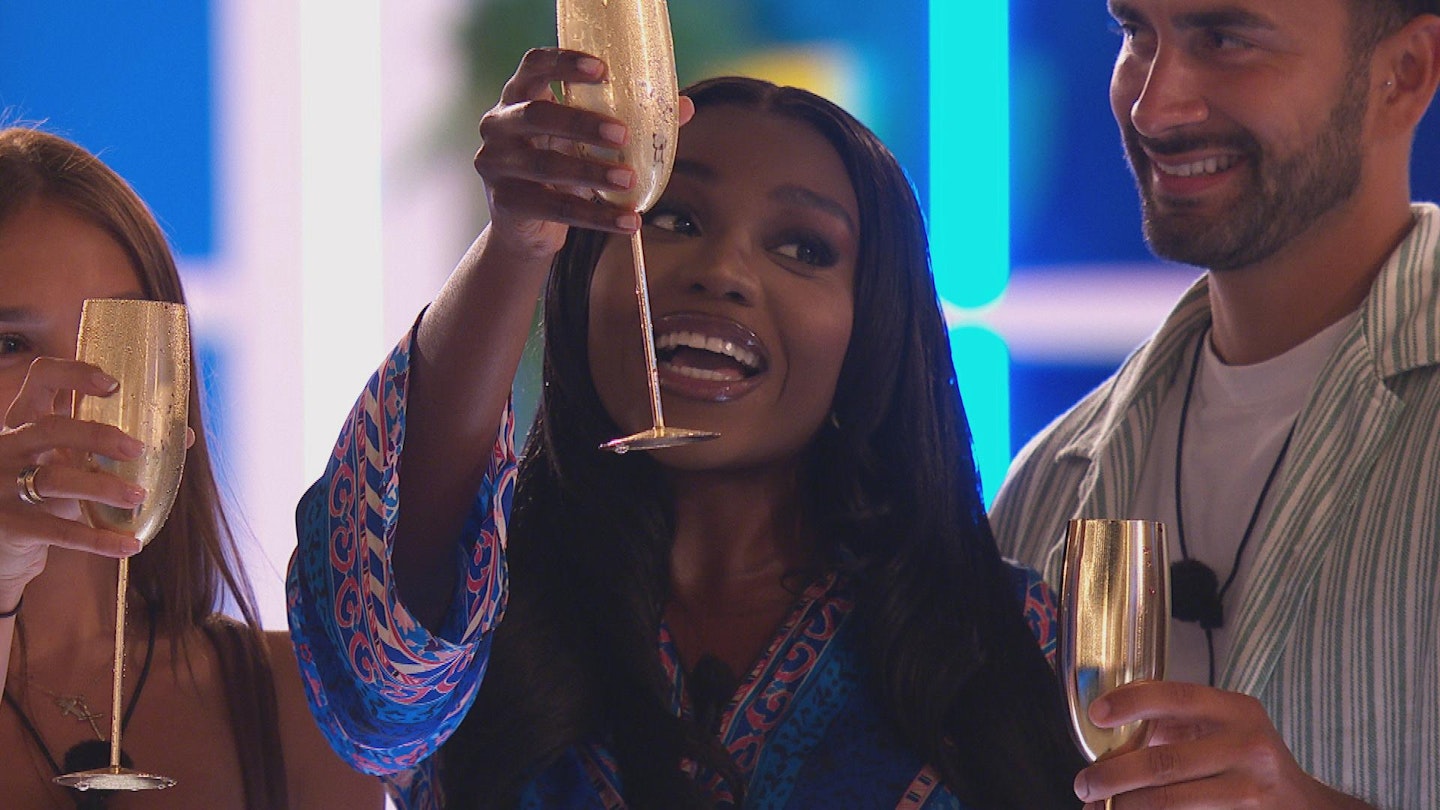 WATCH: 'It's Fake From Both Sides!' Kady And Ouzy Spill Love Island Tea | Heat Dates