Love Island 2023 was not light on drama and like good little reality TV stars the Islanders have continued with the chaos since leaving the villa.
Tanyel Revan and Zara Lackenby-Brown have joined forces, Olivia Hawkins and Rosie Seabrook appear to be BFFs.
THREE couples have split since the show ended; Olivia and Maxwell Samuda called it a day, Rosie and Casey O'Gorman didn't even attempt to make it work and Zara and Jordan Odofin declared they are better off as pals.
Now it seems a bond we never thought would diminish is starting to waver.
Will Young and Jessie Wynter were guests on the Useless Hotline podcast where they chatted all things Love Island, lambs and liars.
Do not fear, for it is not Jessie and Will who are feeling the strain but Will appears to have been dumped by his fellow musketeers; Casey and Tom Clare.
We all saw the Three Musketeers come to fruition and it seemed that nothing could tear apart Casey, Tom and Will but perhaps we were wrong. A rare occurrence but has been known to happen.
What happened to all for one and one for all?
During the chat, co-host Max Balegde asked the couple about their friendships in the villa and how it has worked since being out.
"I was really close to Tom and Casey in the villa," Will stated which we have to say is the understatement of the century.
Remember how Rosie essentially accused Casey of enjoying the lads company more than her own? She was right but it was still awkward AF.
"But, kind of like, outside it's just me and Jessie are focusing on ourselves," the TikTok farmer explained.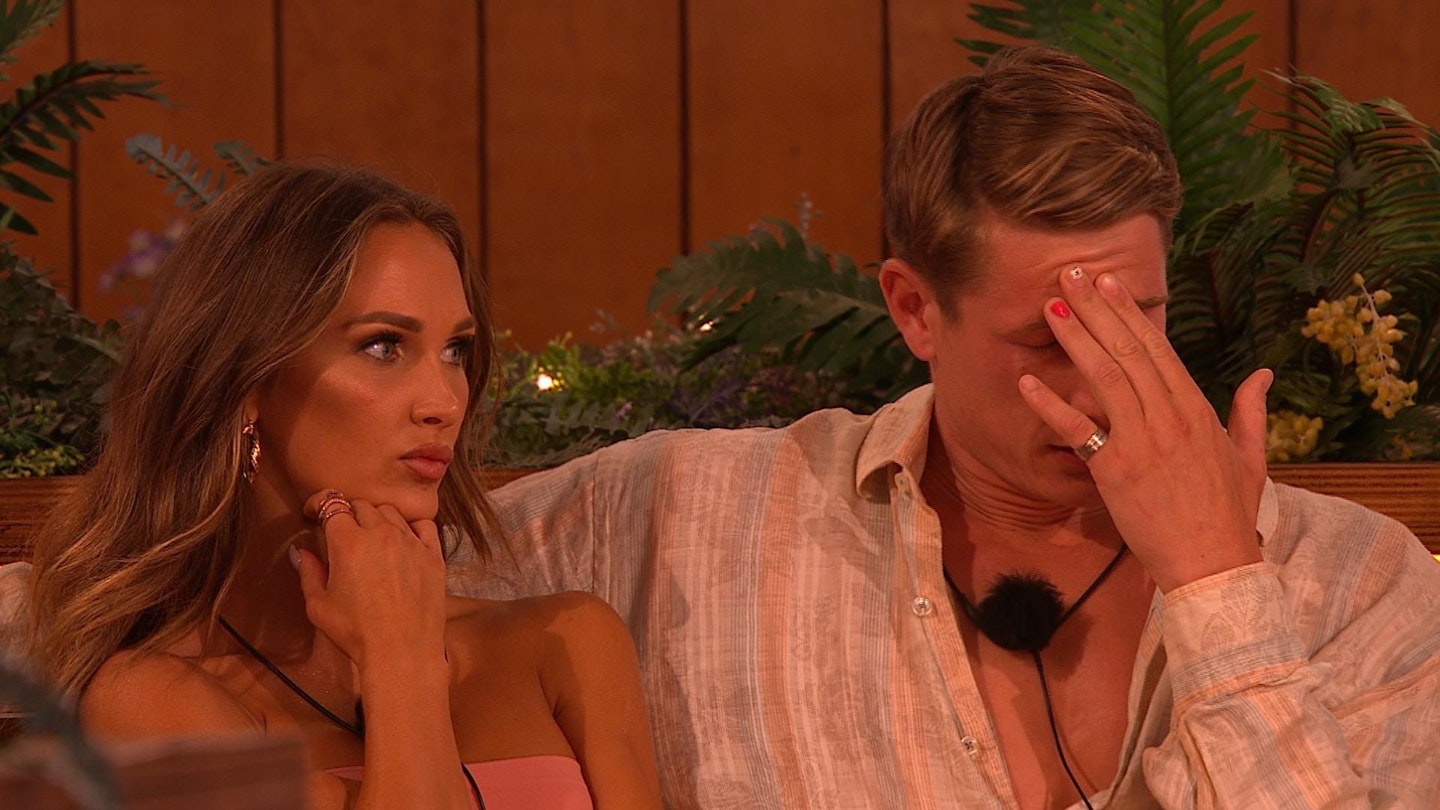 When he was booted out just a few days before Will, Casey revealed plans to live with Tom and Will but it looks as though this is no longer the case.
Speaking immediately after leaving the villa, Casey said, "My two boys in the villa were Tom and Will. I just had the best time with them and it was just constant jokes! We bounced off each other whatever we did and we were so, so similar and it was so nice to have that in there. Life can get way too serious.
"To have those boys around you, you can just have a laugh and realise it's not that deep in the grand scheme of things.
"We did say to each other we'd live together... but not sure what the girls will think of that! We're going to have a group WhatsApp chat, 'The Three Musketeers' and go from there!"
Jessie admitted that location doesn't help, "They're all like 'Come to Manchester!' and we're, like, 'Babe we're so far away.'"
Surrey to Manchester IS far, but you know what's even further Jessie? England to Australia. Just saying.
WATCH: 'He's In The Shower Crying!' Will & Jessie Reveal Unaired Love Island Moments | Heat Dates