We're going, to be frank with you, as soon as it's past September, we are already planning this year's winter coat, adding tights to our ASOS haul and fantasising deeply about ~whispers~ jumpers.
Sure, picnic dresses and barely-there legs were fun, but now we're excited for layers. And lots of them. We're thinking high-knee wellies, duvet coats and loungewear sets to get oh-so cosy, not to mention all the Acne Studio scarf dupes everyone is donning.
Sad girl autumn? Oh she has arrived.
Of course, we're not suggesting you lock away your floral dresses just yet (yes, you can still wear them in autumn), but simply start to seek out babein' autumn buys that will carry you from now until 2023 at least. From cosy A/W staples to festive party dresses for the return of the infamous Xmas and NYE parties, we've got your wardrobe stocked up.
From cosy knitwear to baggy jeans, here's everything the heat style team is buying in prep for autumn 2022...
SHOP: What to wear this autumn 2022
Here's everything you should be buying for autumn and winter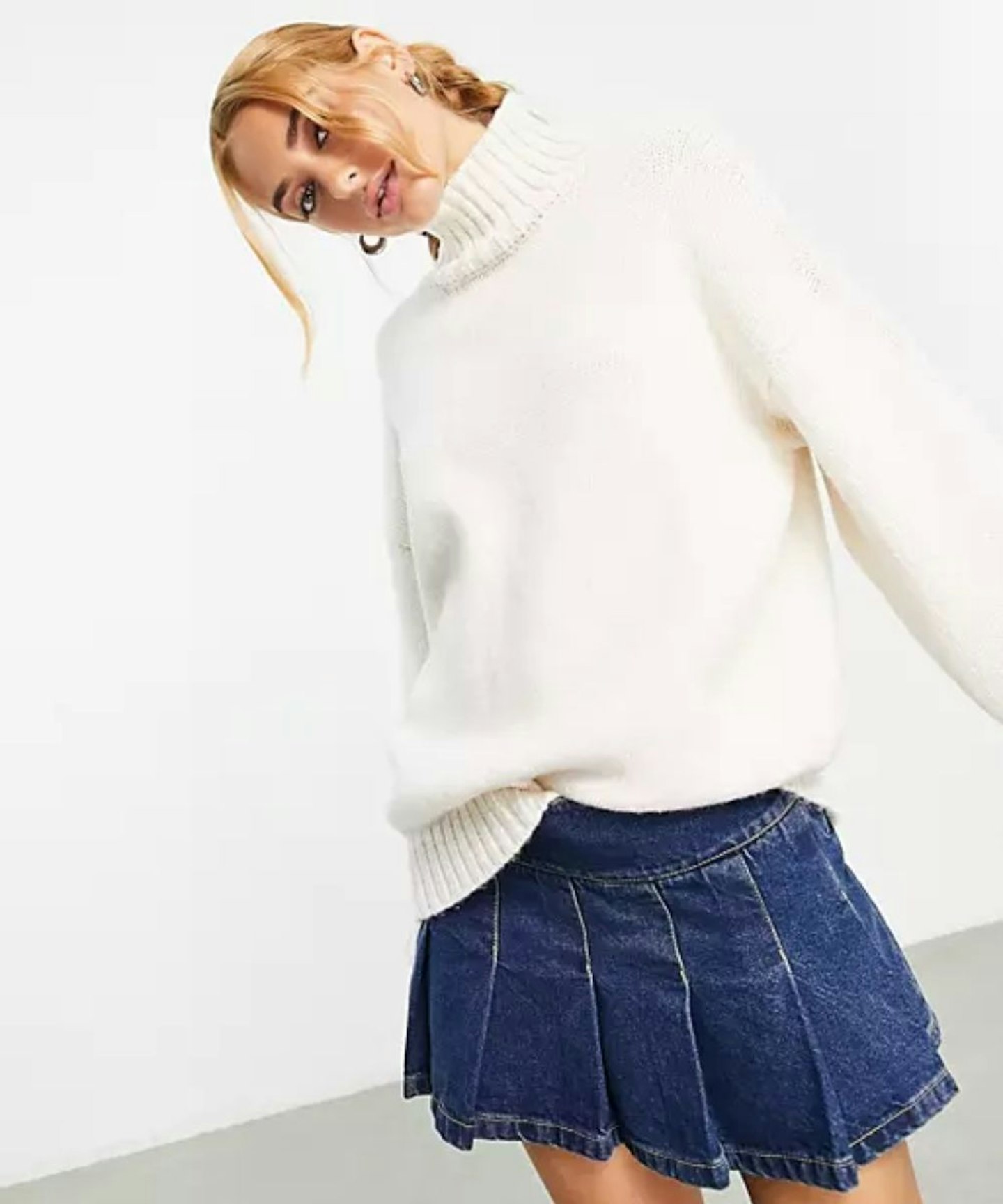 1 of 13
CREDIT: ASOS
ASOS DESIGN high neck jumper in cream
Cosy season is here to stay and in every winter wardrobe must be a slouchy knitted high-neck jumper. Whether you're commuting to work or going on a date with your besties, it's the ultimate go-to.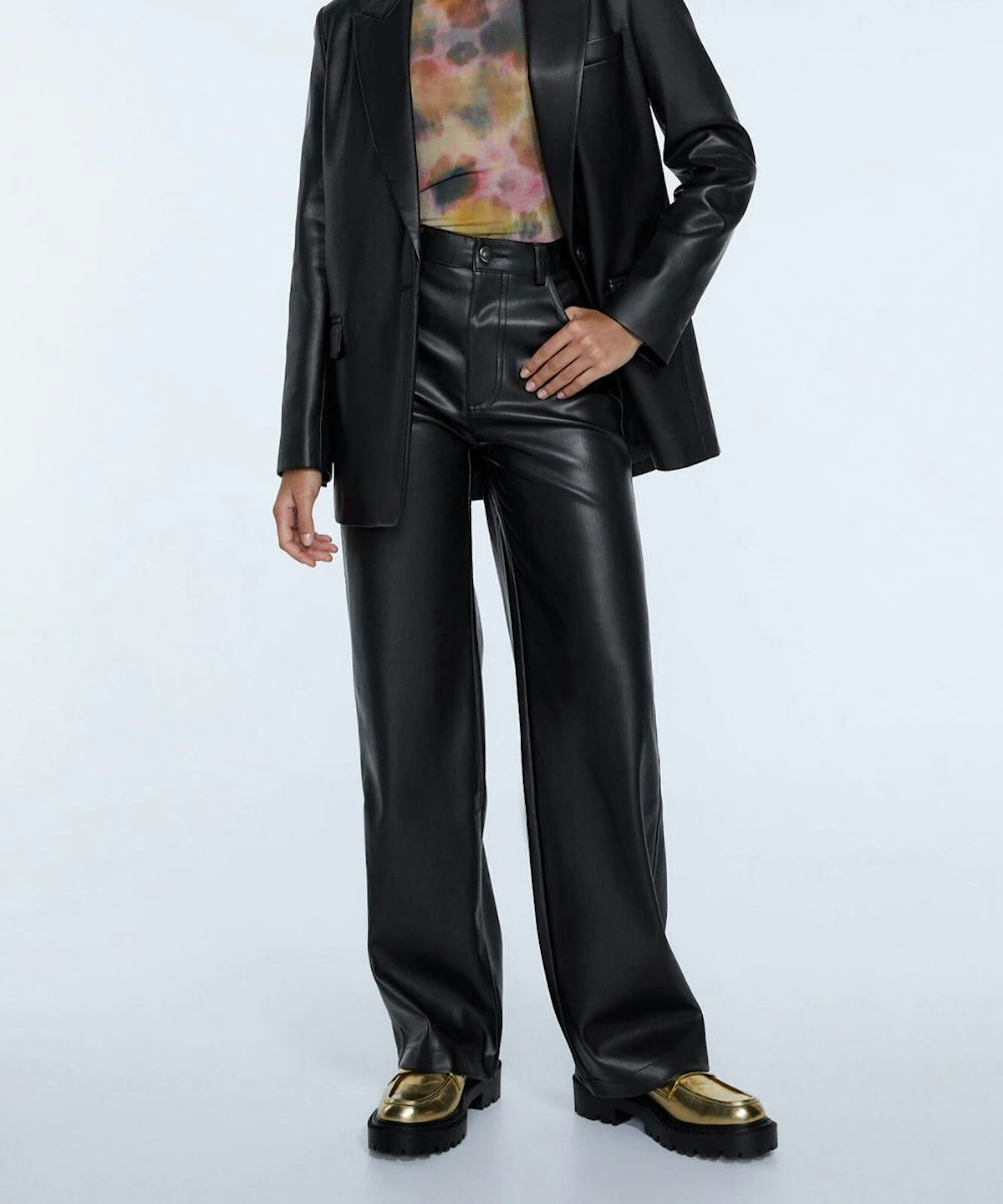 2 of 13
CREDIT: Stradivarius
Stradivarius Faux Leather Straight Trousers
Faux leather trousers are the thing on everyone's legs this winter. Warm, chic and effortlessly cute, it's a winter staple we can't get enough of.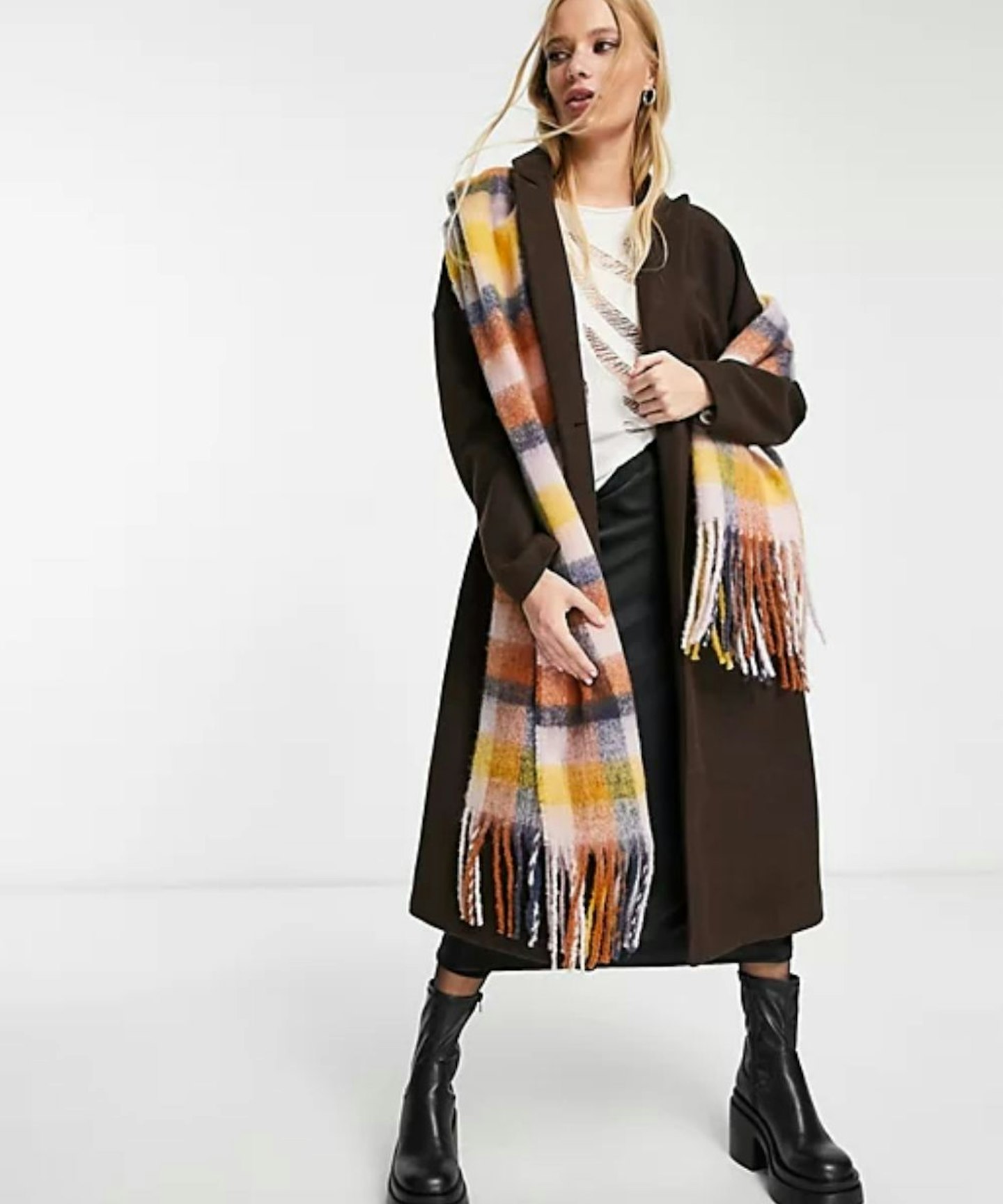 3 of 13
CREDIT: ASOS
Only Oversized Soft Tassel Scarf in Tonal Check
Er, hello. If you haven't already seen these bright fluffy check scarves around then you need to get with it. They're a hot dupe for the Acne Studios designer scarf and we've got heart eyes for them. Who said you couldn't wear colour in autumn?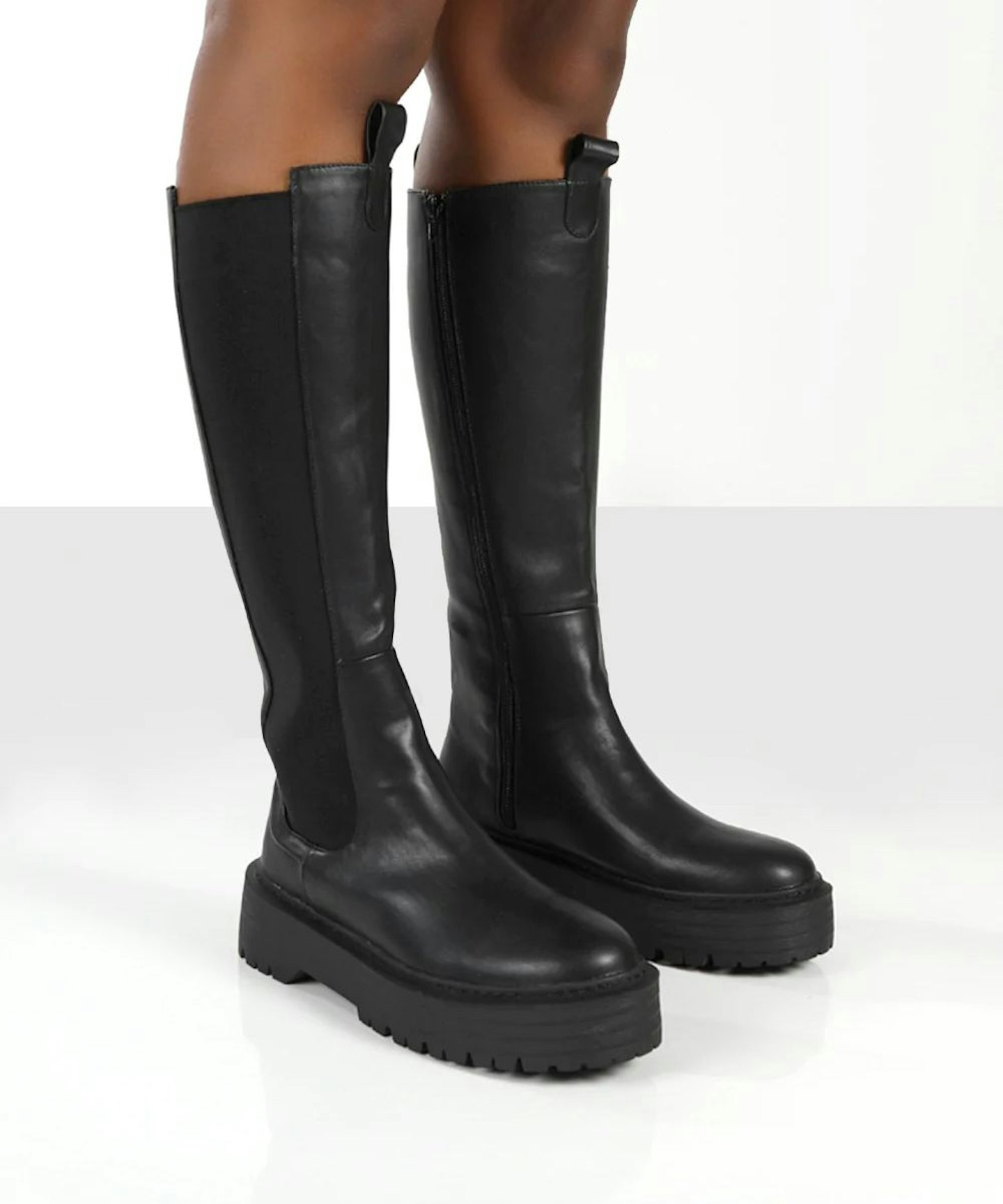 4 of 13
CREDIT: Public Desire
Andi Black Knee High Chunky Sole Boots
We're suckers for a stomping boot, so any excuse to buy a new pair is good. Get buying 'cus they're selling fast and are a top popular boot for the winter.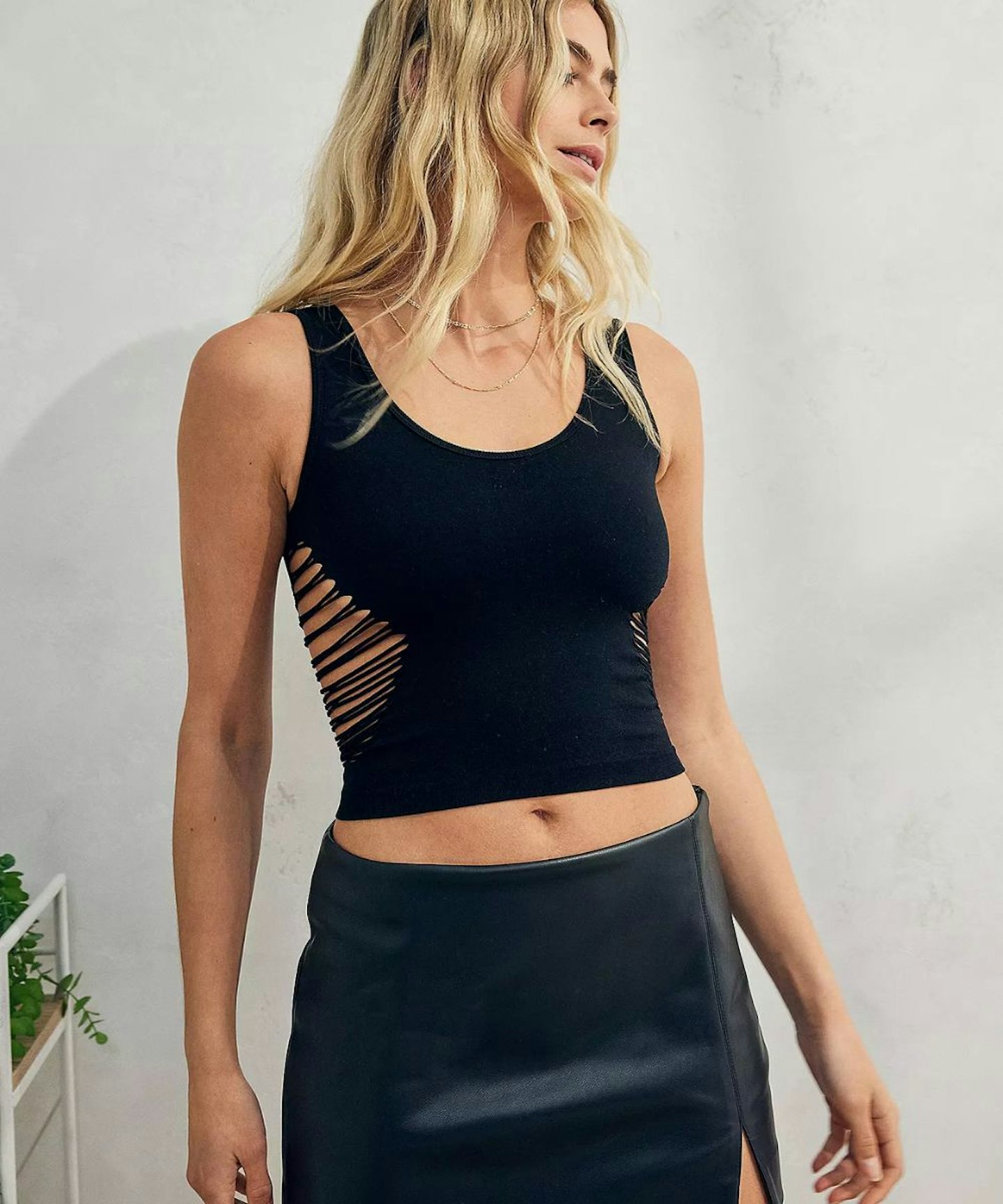 5 of 13
CREDIT: UO
UO Black Notched Mini Skirt
Okay, a mini skirt may not be your first instinct in the winter months but hear us out. Mini skirt + tights + high knee boots = winter chic.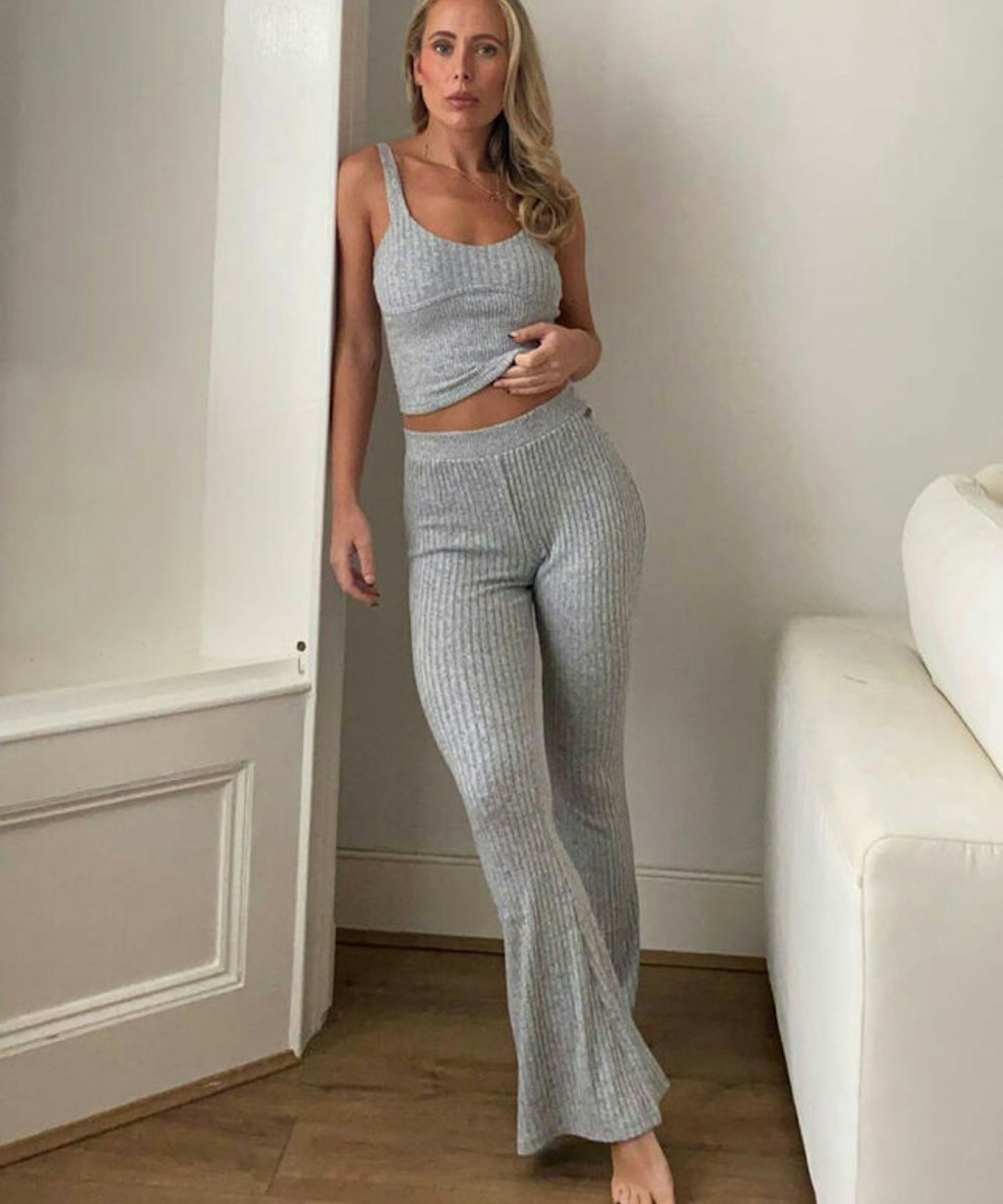 6 of 13
CREDIT: Boux Avenue
Boux Avenue Maya Ribbed Flare Trousers - Grey Marl Mix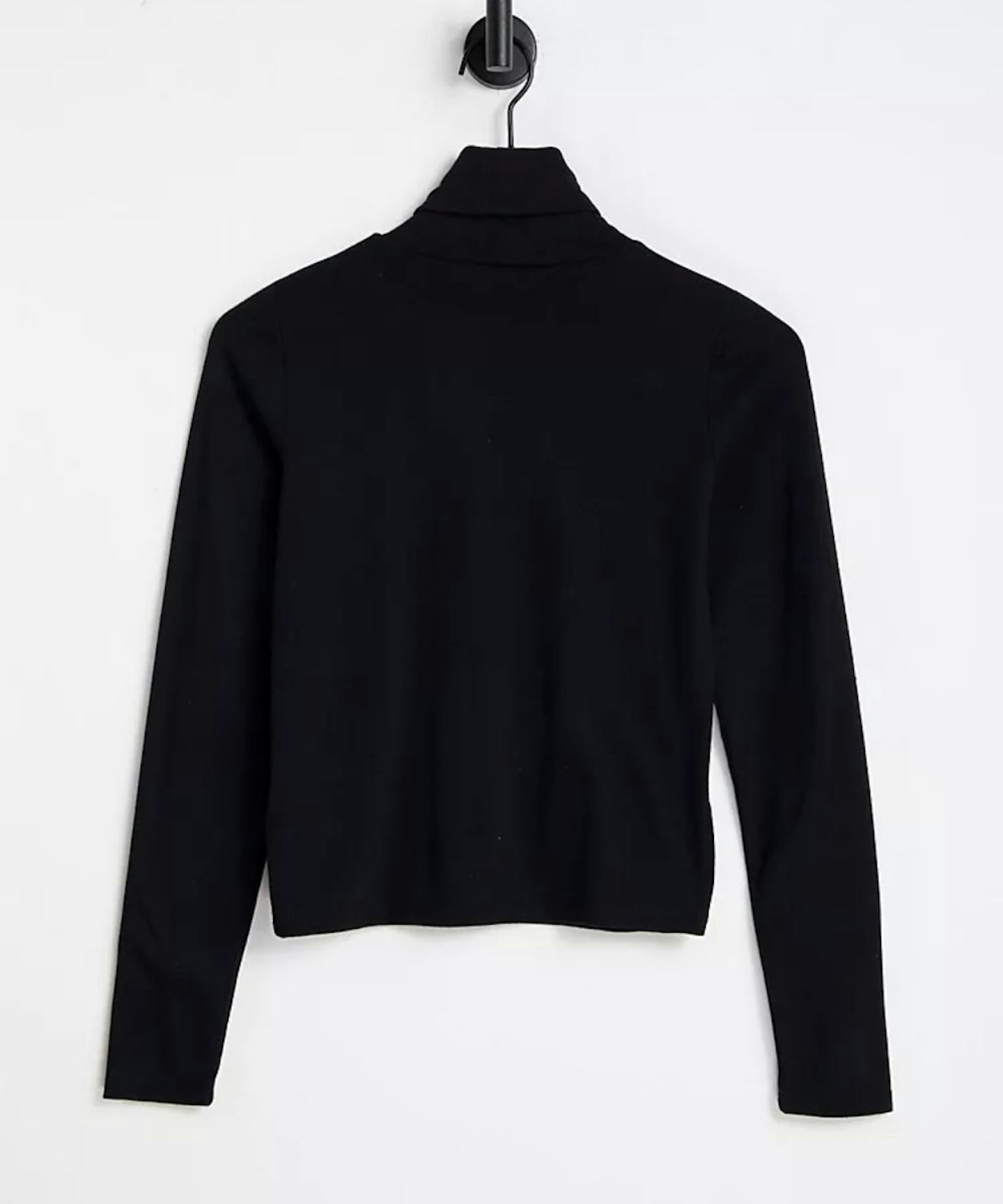 7 of 13
CREDIT: ASOS
Cotton:On Long Sleeve Roll Neck Top in Black
Turtle necks. All winter. Every winter.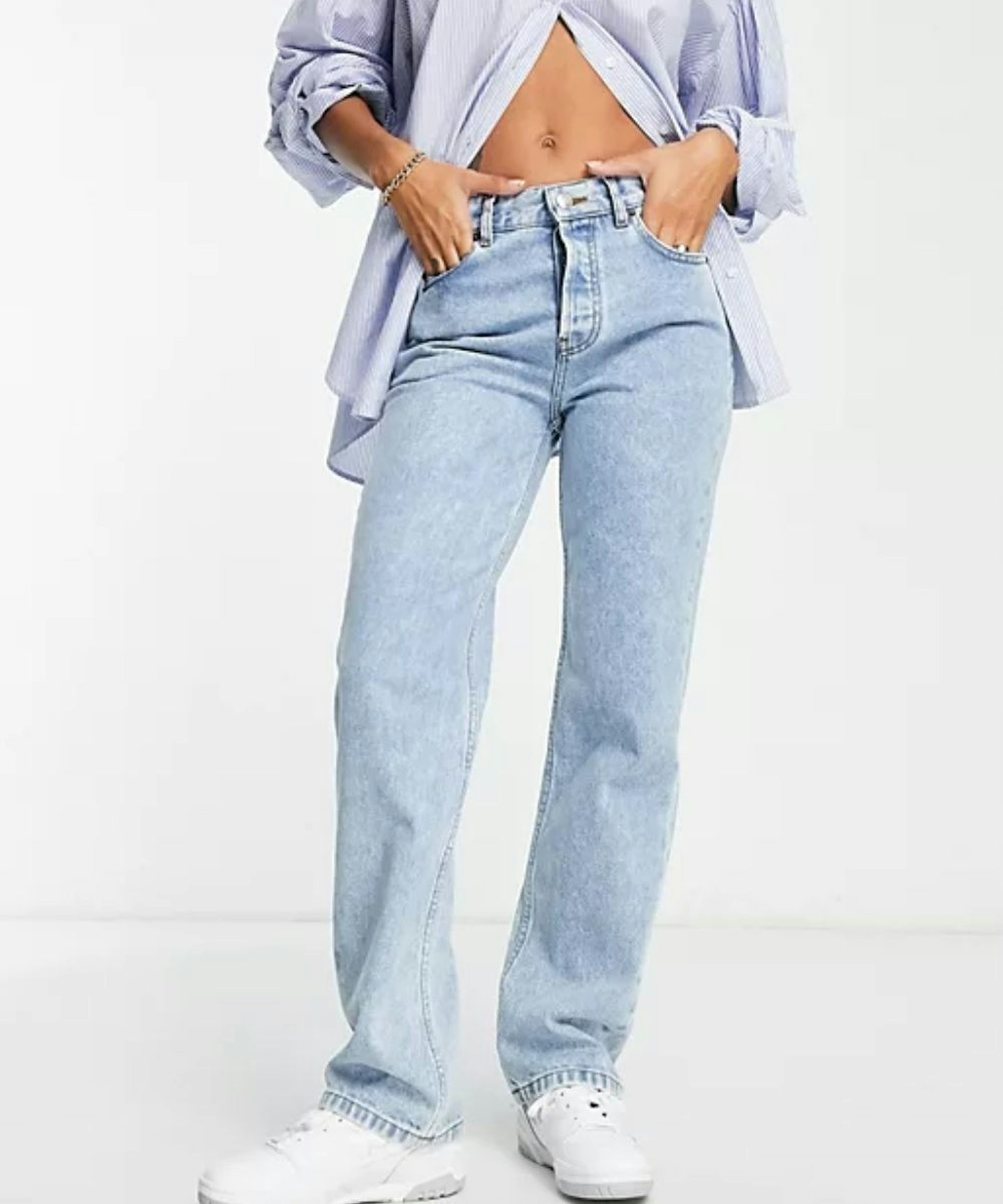 8 of 13
CREDIT: ASOS
ASOS DESIGN 90s Straight Jeans in Vintage Lightwash
Slouchy vintage jeans have been our besties all year and they're *obviously* coming with us into winter too, duh.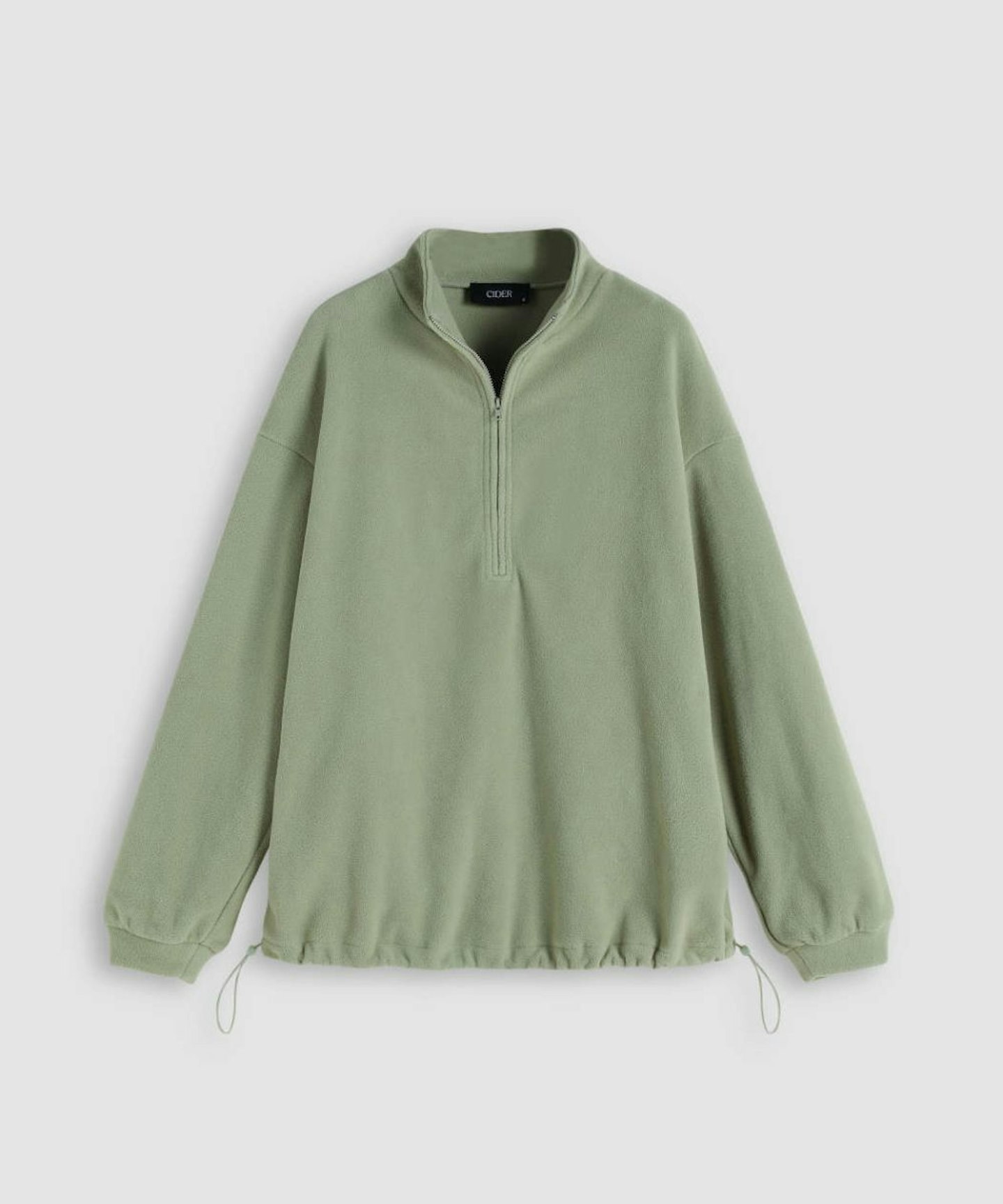 9 of 13
CREDIT: Cider
Cider Fleece Drawstring Half-Zip Sweatshirt
Half-zips are always in, especially in autumn and winter. Under £20, this is a total steal.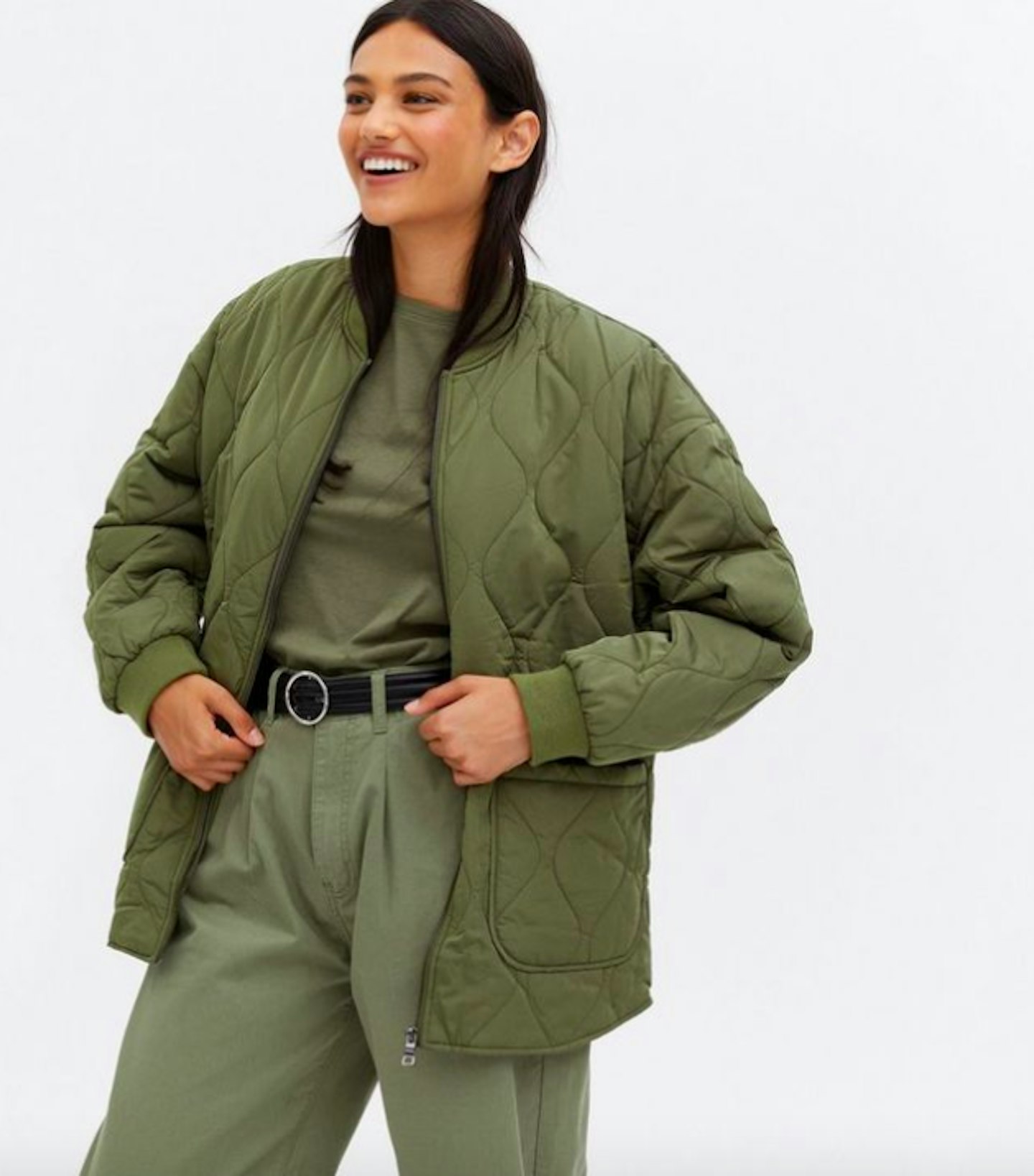 10 of 13
CREDIT: new look
Khaki Quilted Zip Jacket
This quilted jacket is giving serious designer vibes. Wear it now with a midi-dress and when the cold winter hits layer up with an oversized scarf and layers of jumpers.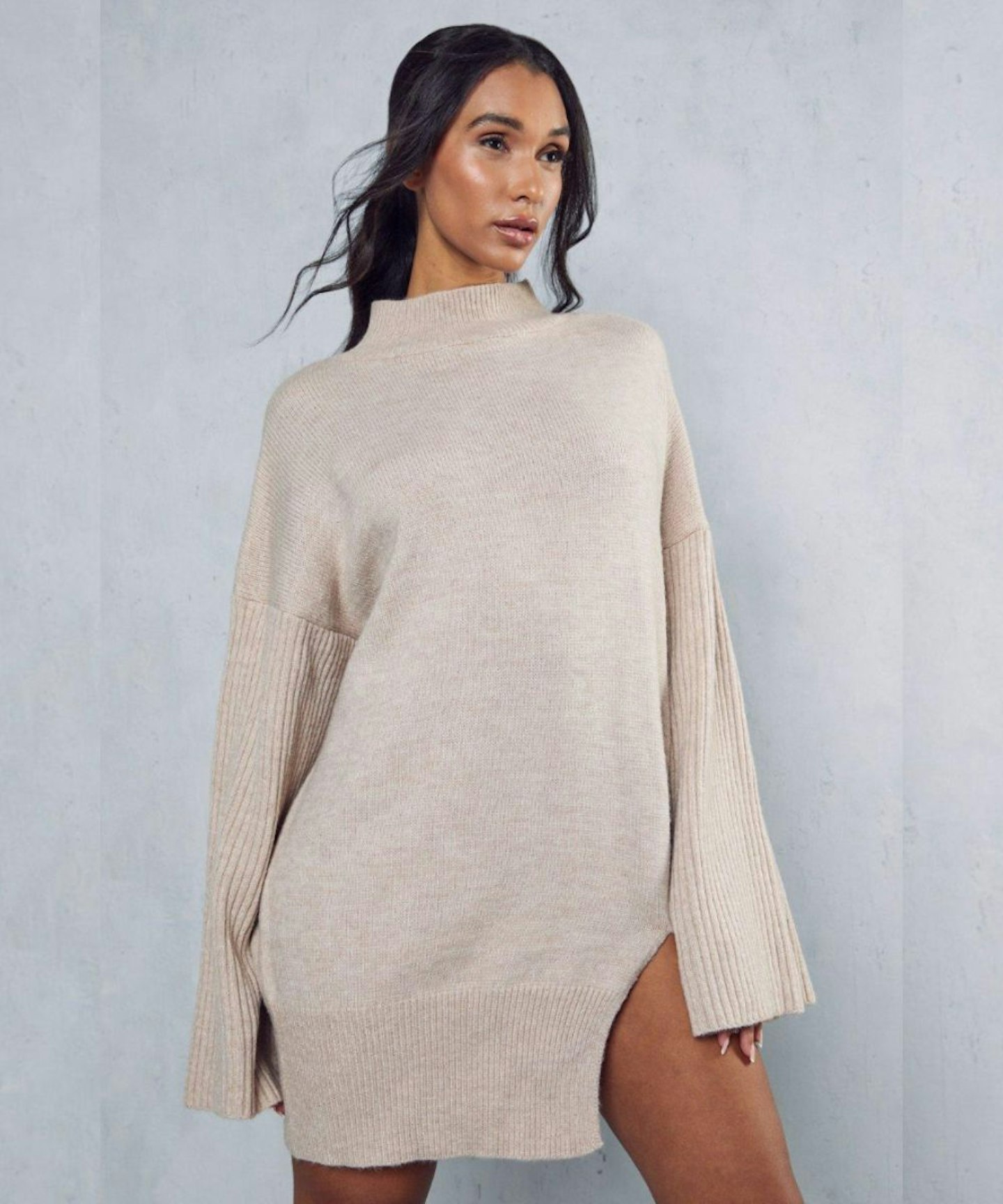 11 of 13
CREDIT: Misspap
Misspap Split Detail Fluted Sleeve Jumper
A jumper dress is the easiest piece of clothing in your wardrobe for the winter months. Date night? You got it. Family party? A go-to.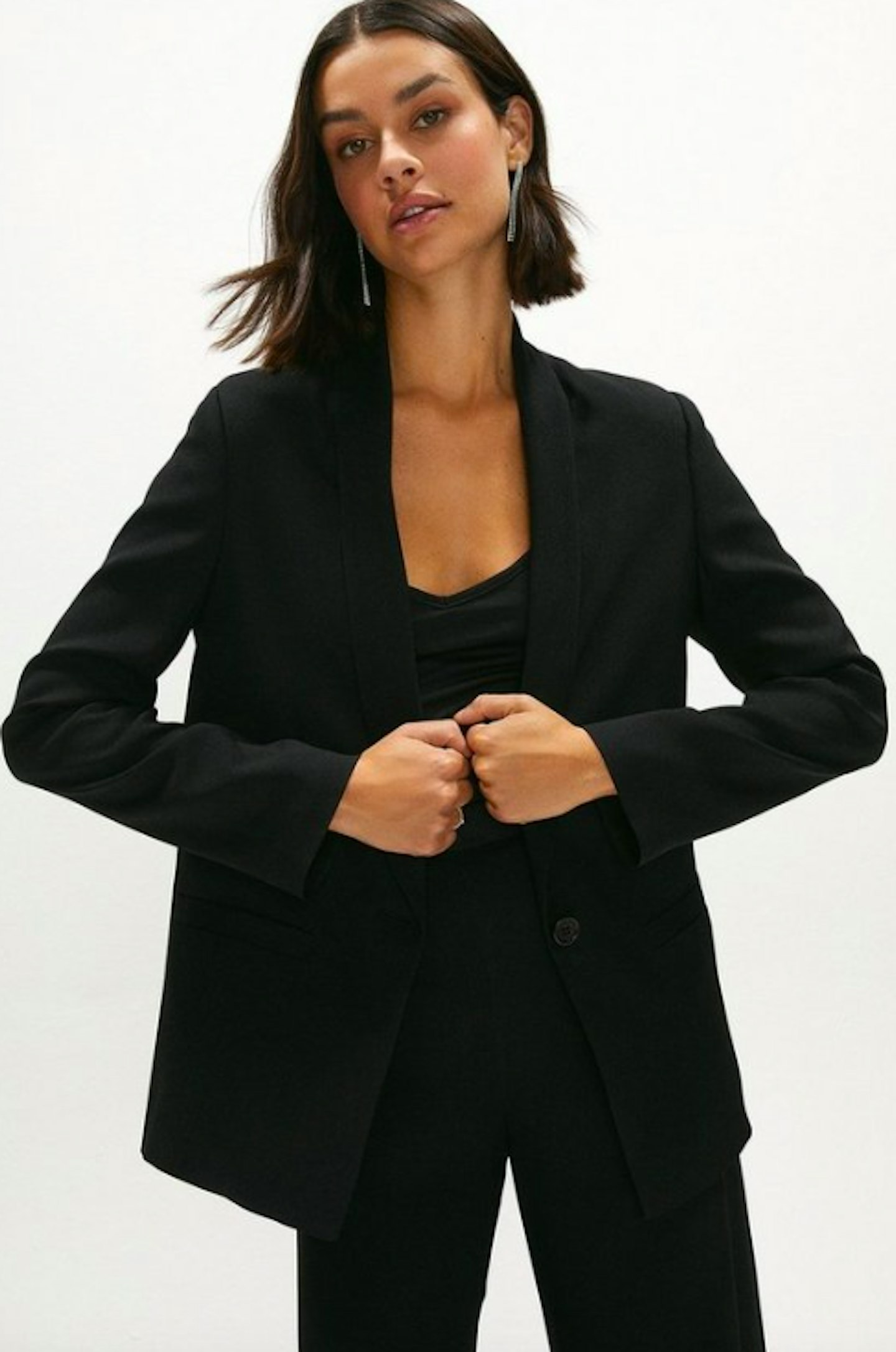 12 of 13
CREDIT: coast
Premium One Button Blazer
There's nothing quite like a premium blazer to elevate every single look and my favourite has to be this beauty from Coast. It's definitely on the pricier side, but when you plan to never take it off it's not too bad - so er, price per wear?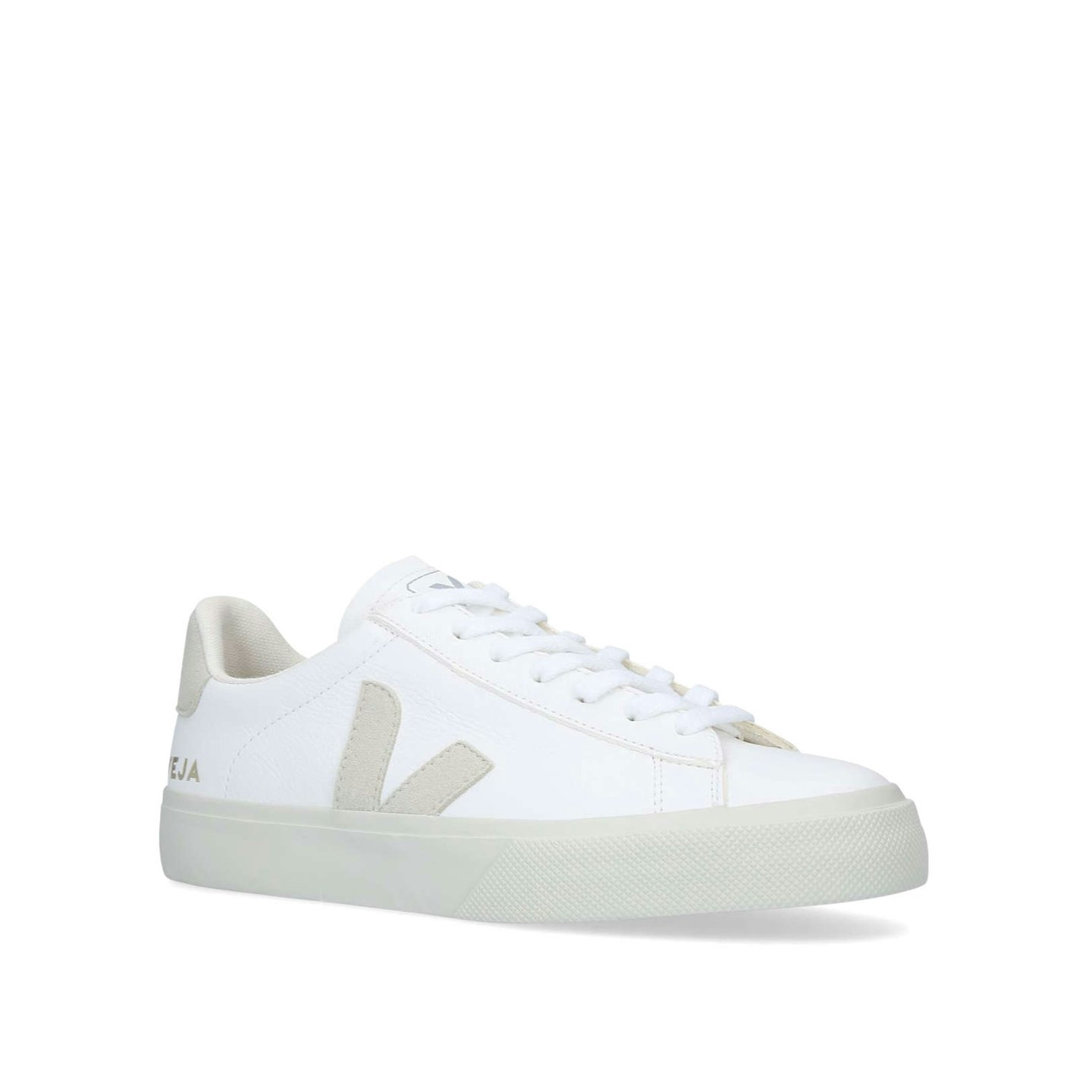 13 of 13
CREDIT: & other stories
Veja Campo Trainers
There is nothing like a classic pair of Vejas to elevate an autumnal OOTD and this colourway is exceeding the brief. These are the must-have throw-on shoes for autumn and winter (and tbh, spring and summer too).