Following her split from boyfriend of three years, Nathan, in September, Love Island 2015 star Cally Jane Beech has been dropping some major hints that she has found love again.
At the end of November she did what the kids call a 'soft launch' as she shade a black and white photo of herself clutching the tattooed hand of a mystery man. The identity of the fella in the picture kept under wraps as his face was obscured.
Teasing that an exciting new romance was on the cards, Cally added the caption, "Fate knew something that we didn't 🤍."
Now, just in time for Christmas, the former Islander has shared an officially loved-up pic of the couple sharing a smooch with a romantic caption that also managed to throw shade at her exes. Impressive.
"Everything I ever wanted is you 🤍 Thank you God for getting it right with him…it's about time 😂," she wrote.
Cally's followers took to the comment section to speculate about the identity of her new boyfriend, with some even thinking that she had reunited with her Love Island ex Luis Morrison.
"They were on Love Island together a few years ago 😍😍," wrote one, but another fan of Cally was quick to set the record straight and let everybody know who was REALLY in the photo as they said, "It's not him, he's called DJ O'Neal."
"Who on earth is DJ O'Neal?", we hear you ask and why the hell do you recognise the name?
Well, DJ O'Neal was a contestant on Channel 4 show SAS: Who Dares Wins Not last year (the civilian version rather than the celebrity series).
The father of two was on season six of the reality challenge show and although we have NO IDEA how these two met we are totally here for it.
Cally's new relationship comes a few months after her split from Nathan Malcolm. It is claimed they broke up due to being on different pages about the relationship, with Cally keen to settle down and Nathan not on the same vibe.
After the relationship was over Cally shared a TikTok vid showing her enjoying a cuppa, and cheers-ing with her mug.
She wrote, "When you a good woman… you will always live rent free in all your ex's heads."
The caption was, "Good girls u still winning 🖤."
Talk about mugged off.
Over on the 'gram, she isn't following Nathan and he isn't following her either. There isn't a trace of Nathan on her feed either, just cute pics in matching outfits with her daughter Vienna, who she shares with former Love Island partner Luis.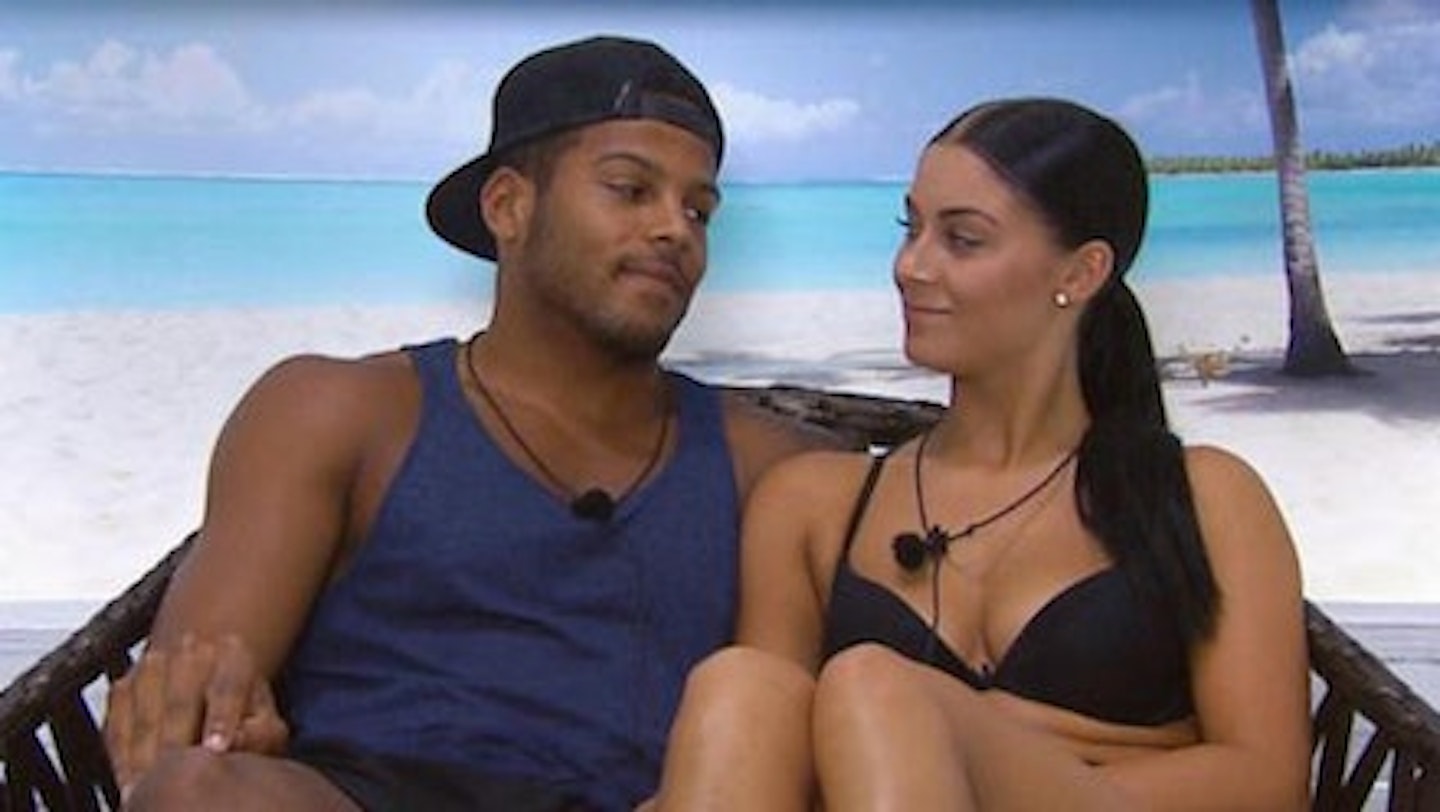 We've got used to those public, seemingly gracious Gwyneth-Paltrow-Chris-Martin inspired Instagram break-up posts, but you know what, breaks-up are hard and, sis, you don't need to announce it to anyone.
And finally, Cally earlier shared a TikTok saying, "When you try and move on… hen your ex says hi," along with the sound shouting, "Oh, piss off."
Mic. Drop.
Guys. The clues have been there for a while, OK?
WATCH 'I Ain't Proposing!' Ekin-Su & Davide Play Mr & Mrs
LISTEN to the heat 7 podcast - all the best and funniest showbiz news in just seven minutes