With just a few weeks left of this year's Love Island, 20-year-old Geordie girl Harley Brash was dumped from the Love Island villa, after entering late on with fellow bombshells Greg O'Shea and India Reynolds.
After instantly finding a connection with Chris Taylor, with the pair pursued their blossoming romance on the show, before they were dumped alongside Anna Vakili and Jordan Hames on Wednesday 24th July.
Now that Harley and Chris have announced their split, find out everything you need to know about the Geordie girl below.
Who is Harley Brash?
Harley Brash is a 20-year-old from Newcastle who entered the Love Island 2019 villa as a late bombshell on Monday 15th July. The former estate agent was dumped just days before the final, in a brutal double dumping alongside Chris Taylor, Anna Vakili and Jordan Hames.
How old is Harley Brash?
Harley is 20-years-old.
Where is Harley Brash from?
Harley is from Newcastle, but she currently lives in London.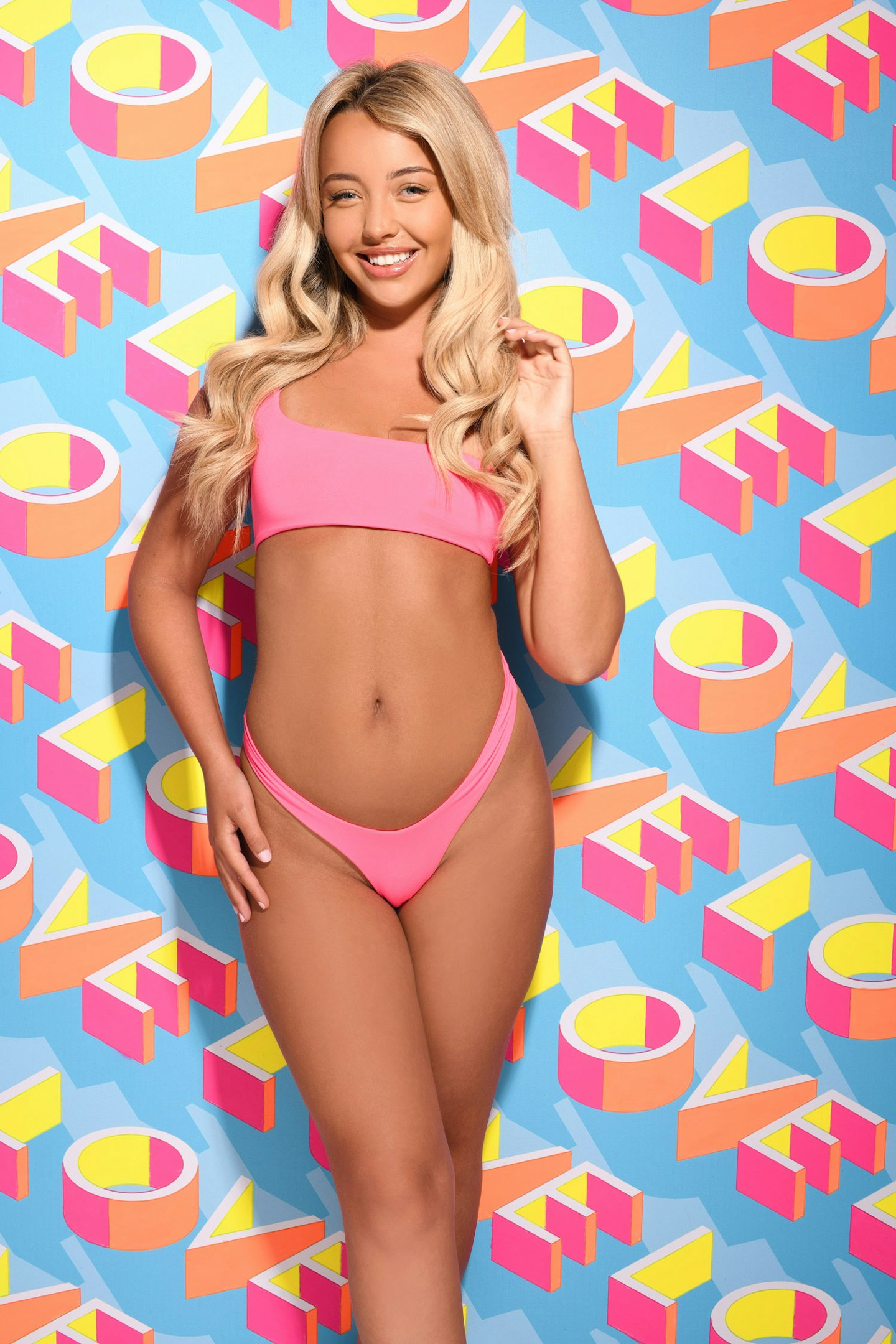 Are Harley Brash and Chris Taylor still together?
Nope! Despite trying to make a romance work on the outside, Harley and Chris announced their split in August, admitting they are still good friends.
Harley wrote on Instagram, 'Hey guys. I'm going to make this short and sweet but I'm so sad to say me and Chris have decided to go our separate ways. We made this decision yesterday evening and I wish him every bit of luck in the world.
'Chris, you are an amazing person and deserve every bit of love and success coming your way. I'm so lucky to have shared my crazy love island experience with you. ❤' [sic]
Chris also posted a cute message, writing, 'A serious post for once guys. I'm sad to say that both Harley and I have parted ways and came to this decision last night, despite rumours from the media last week.
'Both of us have been very busy with separate opportunities and haven't had enough quality time for each other. We both have the upmost support and respect for one another and the decision was made amicably. I wish her all the best and will always be glad we rode the Love Island adventure together.
'I will be very proud of everything she has done and everything she'll do ❤️ The future is bright crumpet go get em! Chris x'. [sic]
Who was Harley Brash coupled up with in the Love Island villa?
Harley Brash was coupled up with Chris Taylor in the villa. Although she was only in for a short time, the pair seemed to get on really well - even enjoying a date together in a bread factory.
What did Harley Brash have to say after being dumped from the villa?
She said that love could be on the cards for her and Chris! "It's still really early for me and Chris. We're going to see how things go on the outside. He's so lovely and he's so sweet. So, I'm excited to see where it goes."
What is Harley Brash's job?
Before entering the Love Island villa, Harley was an estate agent.
Harley Brash and Adam Collard
Earlier this year, rumours were rife that Love Island 2018 star Adam Collard was 'dating' Harley. The pair were spotted out and about in London having dinner, with reports suggesting that they were getting very close.
However, it turns out Adam and Harley are just good friends, with the Geordie girl saying, "I also know Adam Collard well, he's such a lovely boy. We went for dinner and were pictured and it was suggested we were dating but we're just."
Probably for the best, as Harley is also friends with Adam's ex, Zara McDermott!
Harley Brash and Ellie Brown
Harley is best friend with Love Island 2018 star Ellie Brown, with both girls being from the North East of England. Before going in the villa, Harley described Ellie as a 'sister', saying, "Ellie Brown is my best friend, she is amazing, we are like sisters. My mam and her mam were best friends so we've known each other since we were little. We've always stuck together."
The pair feature heavily on each other's Instagram accounts, with Ellie wishing he BFF luck when she was confirmed for this year's show.
Sharing a snap of her to her Instagram Story, Ellie wrote, 'Everyone please get behind my girl @harley_brash'. [sic]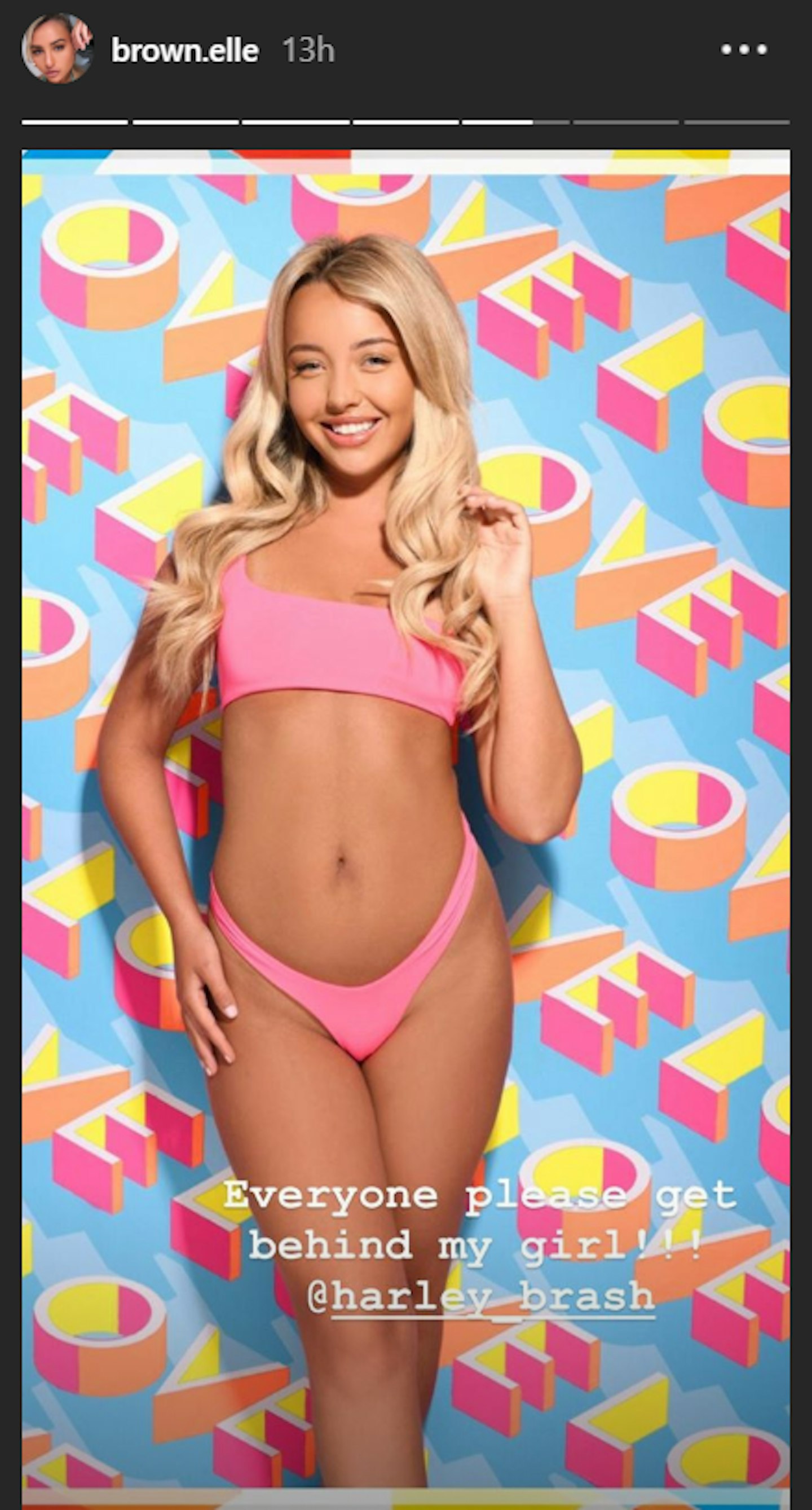 Does Harley Brash know Amber Gill?
As both Harley and Amber Gill are from Newcastle, the pair have met before, with Harley saying, "I know of Amber - who is in the Villa - I see her on a night out but I don't know her too well so it'll be good to see her in the Villa."
How long has Harley Brash been single?
Before entering the Love Island villa, Harley told bosses she's been officially single for one year.
Who is Harley Brash's celebrity crush?
Like most of the nation, Harley is a massive fan of FIT LORD boxer Anthony Joshua.
How does Harley Brash rate herself?
Admitting she has lovely feet... (yes, feet), Harley rates herself a 7 out of 10. She said, "I'd say I was a 7 out of 10, above average. I've got lovely feet! My lips are my best feature, I get complimented on them all the time."
How can I follow Harley Brash on Instagram?
You can follow on Harley's Instagram page at harley_brash.
Follow the rest of this year's Love Island stars on Instagram:
Looking for a date? Why not give new dating site Coupling Up a go and say hello to date night quicker than you thought!
Watch heat's Love Island: Under The Duvet every Thursday evening on our YouTube channel.
If you're a sucker for the Spice Girls and love a bit of One Direction, you need heat Radio in your life. We're online at heatradio.com. You can still get us on the free app on your Android, iPhone or tablet. Tune in on Freeview channel 716 on the telly or get us on your smart speaker by asking it to "play heat radio."