The plot thickens in yet another Married At First Sight UK fall-out and this one has NOTHING to do with Luke Worley and Jordan Gayle. We know...
The final episode of MAFS 2023 has been and gone and while some couples like Erica Roberts and Jordan decided to make a go of things away from the social experiment, romance was not on the cards for everyone.
Laura Jayne Vaughan called time on her relationship with Arthur Poremba and Ella Morgan Clark and JJ Slater decide to remain friends rather than a couple, but it's not just romantic relationships that are on the rocks as some of the cast friendships are also over.
Although they were best friends on the show, Laura and Nathanial Valentino are basically enemies at this point and are giving Luke and Jordan a run for their money in the world of throwing social media shade at each other.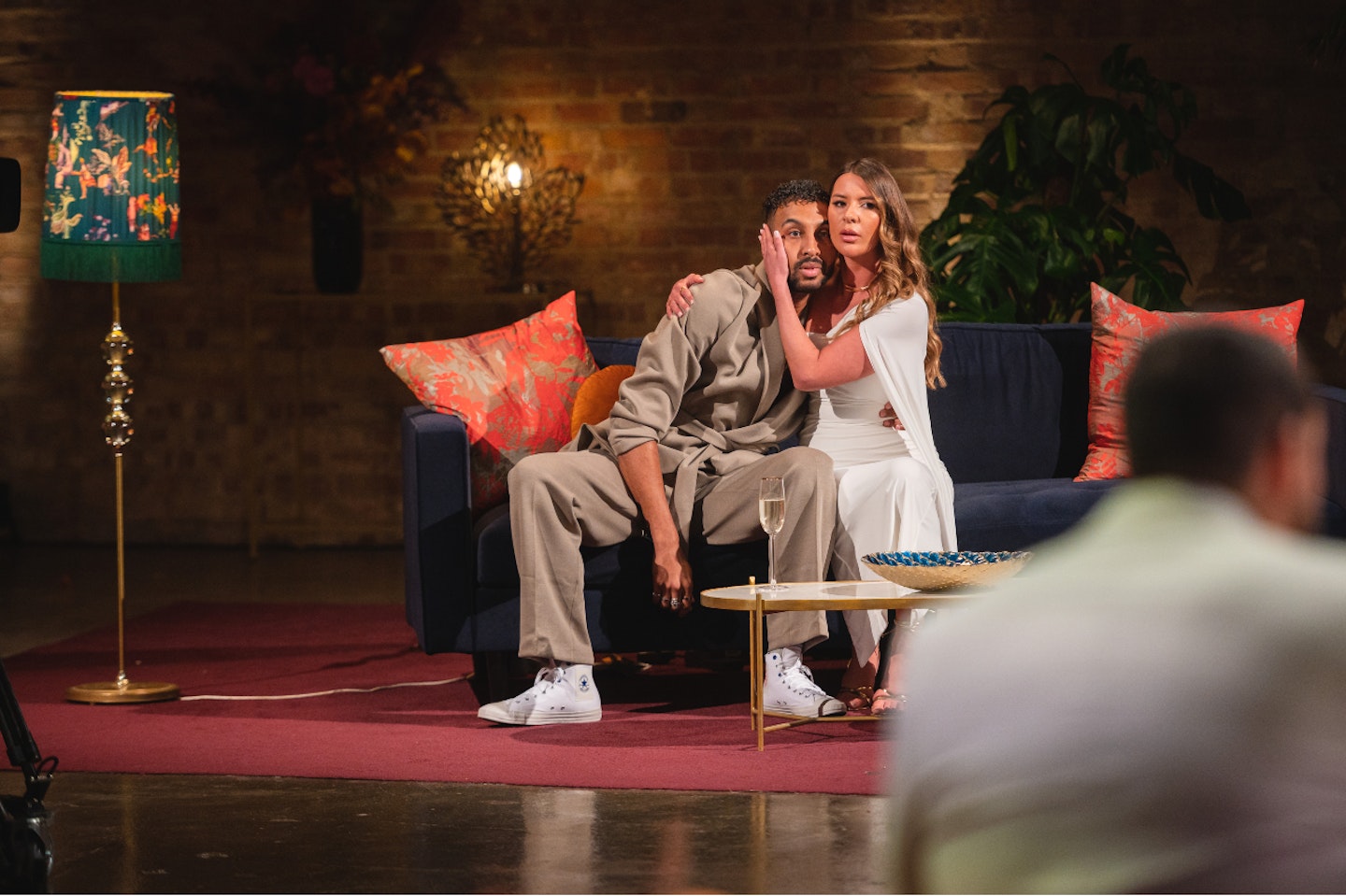 Taking to his Instagram, Nathanial shared a snippet of Laura's revelation that they are no longer pals and wrote a, quite frankly, scathing review of the situation.
"I've had hundreds of messages asking about this. I'm not gonna spread hate and REVEAL why I don't f**k with Laura, all you need to look at is that none of her closest friends on the show F**K with her."
Followed by the use of the snake emoji which we think we can all agree speaks volumes and the hashtags 'manipulator' and 'fake.'
Read. To. Filth.
Nathanial finished the caption with, "The is the last time I will talk about it. Useless. She want to try plugging more storied to be relevant."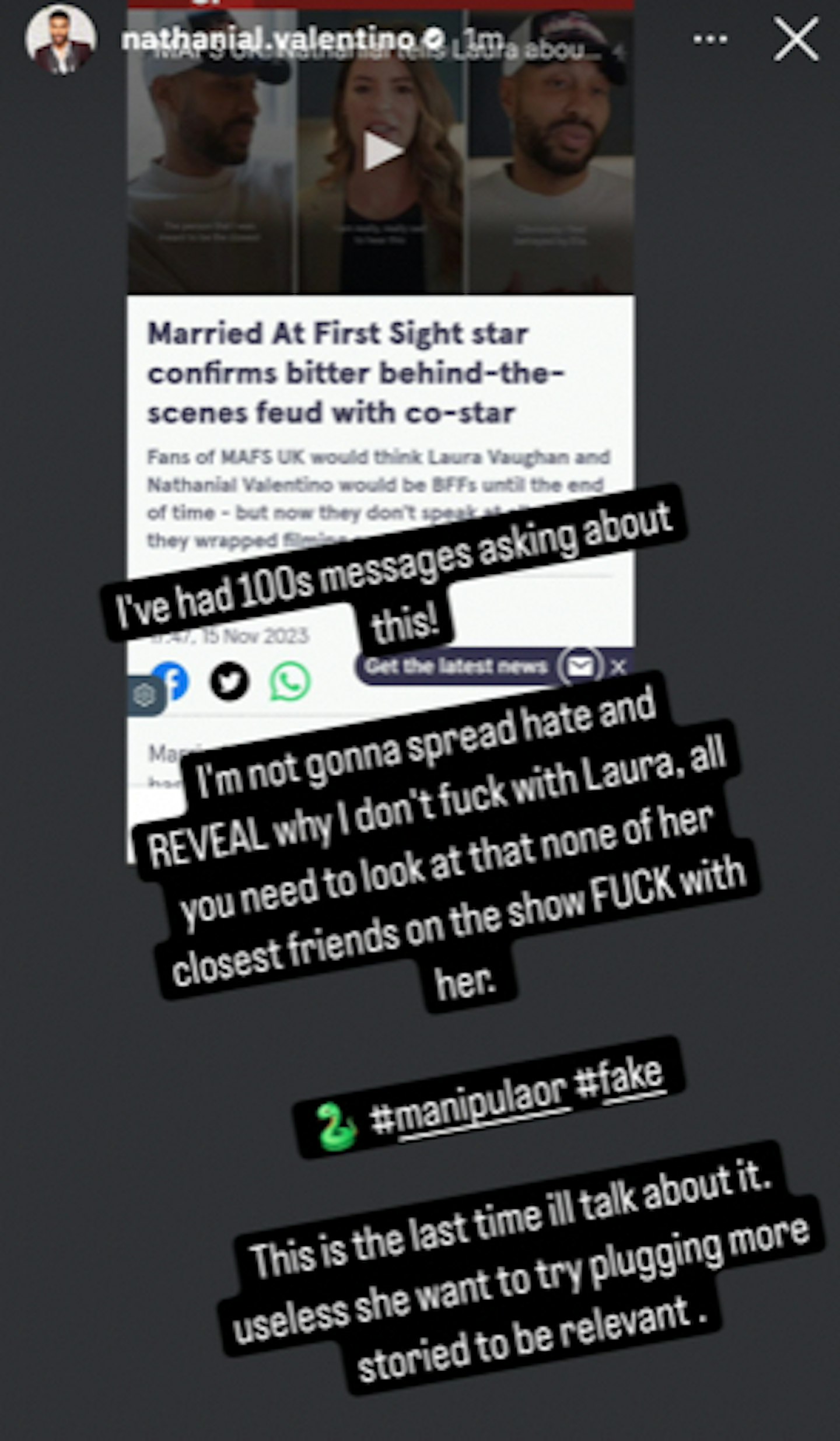 Laura previously addressed their fall out during an Instagram Q&A when one of her followers quizzed her on the reason she no longer speaks to Nathanial.
The finance manager-turned-reality star replied, "In all honesty, I don't really know. Difference of opinion mainly.
"There's no malice there at all from me. Sometimes these things happen.
"I wish him nothing but the best for the future, but we aren't friends and that's fine."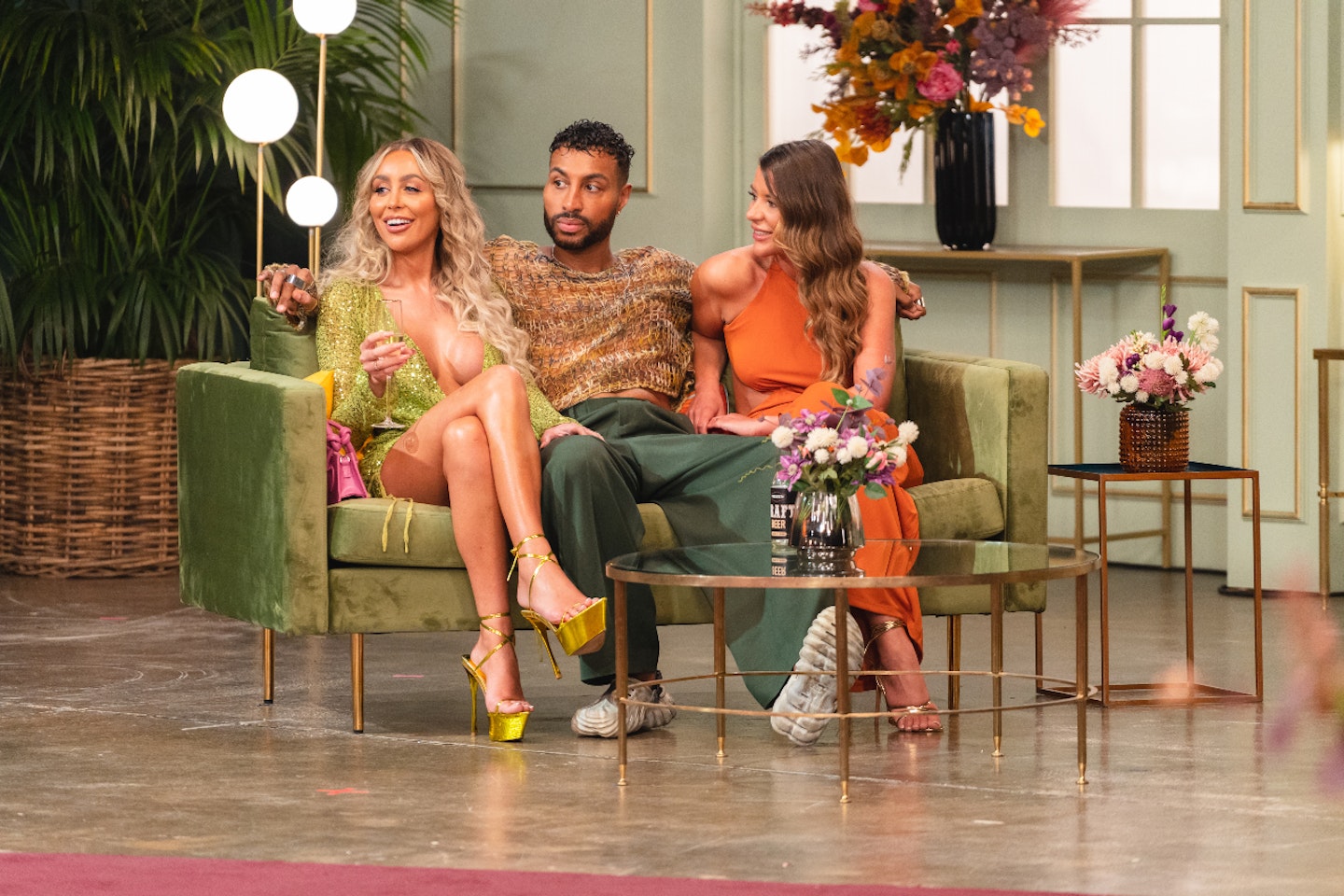 Judging by Nathanial's response we can't imagine he returns the sentiment when it comes to, "wish him nothing but the best for the future."
Earlier this week, Laura was forced to defend herself for comments she made during her final vows with Arthur.
Following a dramatic speech in which she told Arthur that their differences had become too much and that he would be perfect for someone else but not her, Laura left Arthur speechless by handing back her wedding ring.
After coming under fire from viewers on social media, Laura clapped black on social media as she explained, "I expect not everyone will like or even understand my decision. That's ok. You weren't there. You didn't feel what I felt. I meant what I said, I've always been a 'fixer'. Arthur and I had grown so much as people, but the more we grew as individuals, the further we grew apart from each other.
"When a relationship is no longer bringing the best out in each person and it becomes a struggle to stay on the same page, that's when decisions have to be made for the sake of both parties."
WATCH Wait, what? MAFS UK's Laura has TWO famous exes? 👀