Oh we do love a controversial reality star, and Made in Chelsea star Sam Prince has officially proven himself to be a reality show troublemaker. The last of Made in Chelsea: Corsica has been every bit as chaotic as it promised, with one of the main storylines revolving around Sam's new romance with Yasmine Zweeger.
So, who is this bleached blond playboy, and is he still dating Yas? Here's everything you need to know about the MIC star…
Who is Sam Prince?
Sam is a reality star, influencer and business owner who rose to fame when he joined the cast of Made in Chelsea in 2017. Prior to this, Sam worked in marketing and went to school at St Bede's School in East Sussex.
He launched a sustainable tea brand called Forager Health with business partner Niall Kiddle during lockdown. He then launched a business selling high-quality houseplants alongside fellow Made in Chelsea star, Tristan Phipps.
How old is Sam Prince?
Sam is currently 26 years old. He was born on 27 April 1997, making him a Taurus.
When did Sam Prince join Made in Chelsea?
Sam first joined the cast of Made in Chelsea in series 13, way back in 2017, when he was just 20 years old. He quit the show a year later, but made a return for series 22 in 2021. He's been ever present on the show since his return.
Who is Sam Prince dating?
Sam previously dated Lottie Tomlinson, sister of former One Direction star Louis Tomlinson. On screen he dated Georgia 'Toff' Toffolo, followed by Kate Moss' half-sister Lottie Moss, however both relationships ended due to his alleged cheating. Made in Chelsea viewers will also know that he's also shared a kiss with co-star Verity Bowditch.
He most recently dated Inga Valentiner, but fans who watched Made in Chelsea: Corsica will know that this relationship is no more. The pair had only recently reunited after splitting earlier this year and they even moved in together just a month before jetting off to Corsica.
Sam and Inga split a few episodes into the Corsica series, with Sam rebounding lightning fast with Inga's close friend, Yas. This, naturally, resulted in a big blowout at maybe the tensest dinner party ever aired, which was great TV.
This isn't Sam and Inga's first split, and Made in Chelsea viewers will have previously seen Inga confess to snogging Emily Blackwell's ex Harvey Armstrong, much to the fury of Sam, but the pair managed to move past it before getting back together.
This time, Inga flew straight home after confronting Sam about his and Yasmine kissing and sharing a bed just days after the break-up, so it feels pretty final to us.
Are Sam and Yasmine still together?
It's unclear whether or not Sam and Yasmine are still together, although they have featured in each other's Instagrams since the end of Made in Chelsea: Corsica.
In that explosive finale, Sam and Yasmine chose to explore their new relationship and burn a few bridges, so we'll have to tune in next season to see if the pair have managed to make it work.
Why did viewers call for Sam Prince to be AXED?
This isn't Sam's first foray into splitting viewers's opinions. The bleached blonde boi has also been known to spend his free time mocking and winding up his co-star Julius Cowdrey online and while Sam think it's truly hilarious, Julius does NOT find the funny side.
Sam even went head to head with Julius in an episode of Made in Chelsea, and viewers were torn on whether it's comedy gold or down right bullying. Apparently, it's a fine line.
Twitter was brimming with fans sharing their opinions, with many slating Sam. One declared, "Sam & Inga are the most childish annoying humans ever they legit act like 14 year olds," while another commented, "Sam Prince basically bullying Julius via social media! Why is #MadeInChelsea promoting this by having it on the show? Him and Inga should be booted off!"
A third simply wrote, "Sam Prince and Inga. Soooooo childish!"
However, others couldn't help but see the funny side of Sam's antics including one who remarked, "Am I the only one that finds Sam Prince funny? 😂 Julius takes himself way too seriously."
One more tweeted, "Sam Prince tormenting Julius by mocking his TikToks is absolute comedy & Julius saying he finds it humorous but yet isn't laughing and proceeds to block him is even more hilarious."
Another even went as far to say, "Sam Prince literally carries Made in Chelsea, he's a fucking scream 😂."
Julius' videos usually feature him singing, with Sam often stitching the TikToks and poking fun at him. Julius proceeded to block Sam, which, frankly, only encouraged Sam further and he made another video with a fake crying filter showing that Julius had blocked him.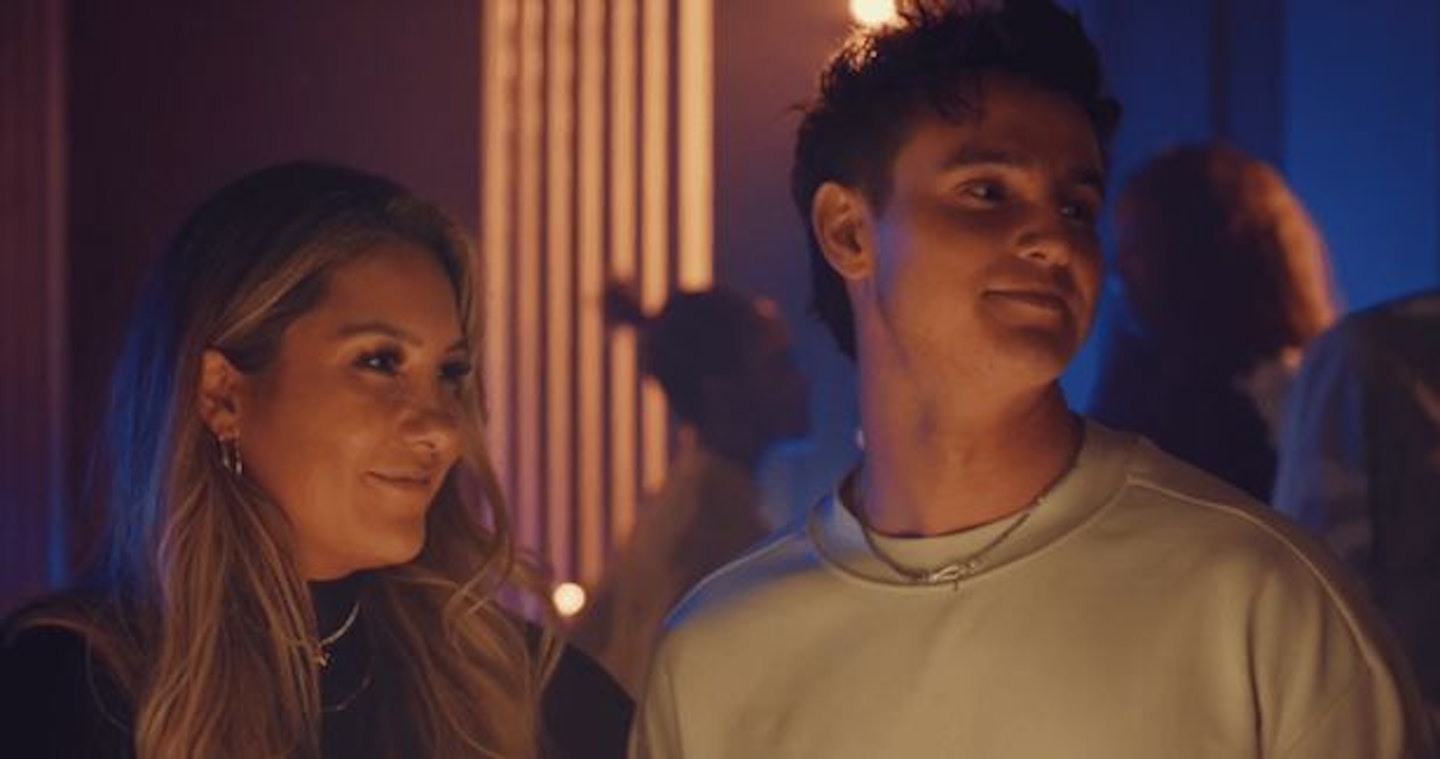 Admitting she was "conflicted" about taking Sam back, Inga told OK!, "I was going between what my head wanted and what my heart wanted. It was actually Maeva [D'Ascanio] who sort of played Cupid and said, 'You know what, if you really love someone, you're making a mistake by not being with them. You have to let go of the past and give it another try'.
"So, I think that advice made me think twice. I followed my heart because she made me realise I could end up regretting it if I didn't give it one more go."
Does Sam Prince have Instagram?
He sure does. You can follow him at @samjprince.
WATCH: 'I Only Watch My Made In Chelsea Bits!': Emily Blackwell & Her Mum Play 'Who's Most Likely To?'