With talk of all these Love Island spin-offs, it's getting harder and harder to keep up with the Love Island Cinematic Universe.
We all know about the regular summer Love Island and the winter version, but did you know there is also a Love Island USA and Aussie series?
Jessie Wynter took part in Love Island Australia a few years back FYI, as did her fellow bombshell, Aaron Waters. And Scott van-der-Sluis. famously made an appearance as a British bombshell on Love Island USA this summer.
We recently discovered there will be a Love Island Games AND a Love Island All Stars which basically sounds like the same show but what do we know, eh?
It turns out there is also an Albanian version of the romance reality TV show and a former UK Islander has just been announced to be making a comeback on it.
Haris Namani was an OG contestant on the show on this year's winter series, but he was also the first to be booted out of the villa, alongside Anna-May Robey. Sad times.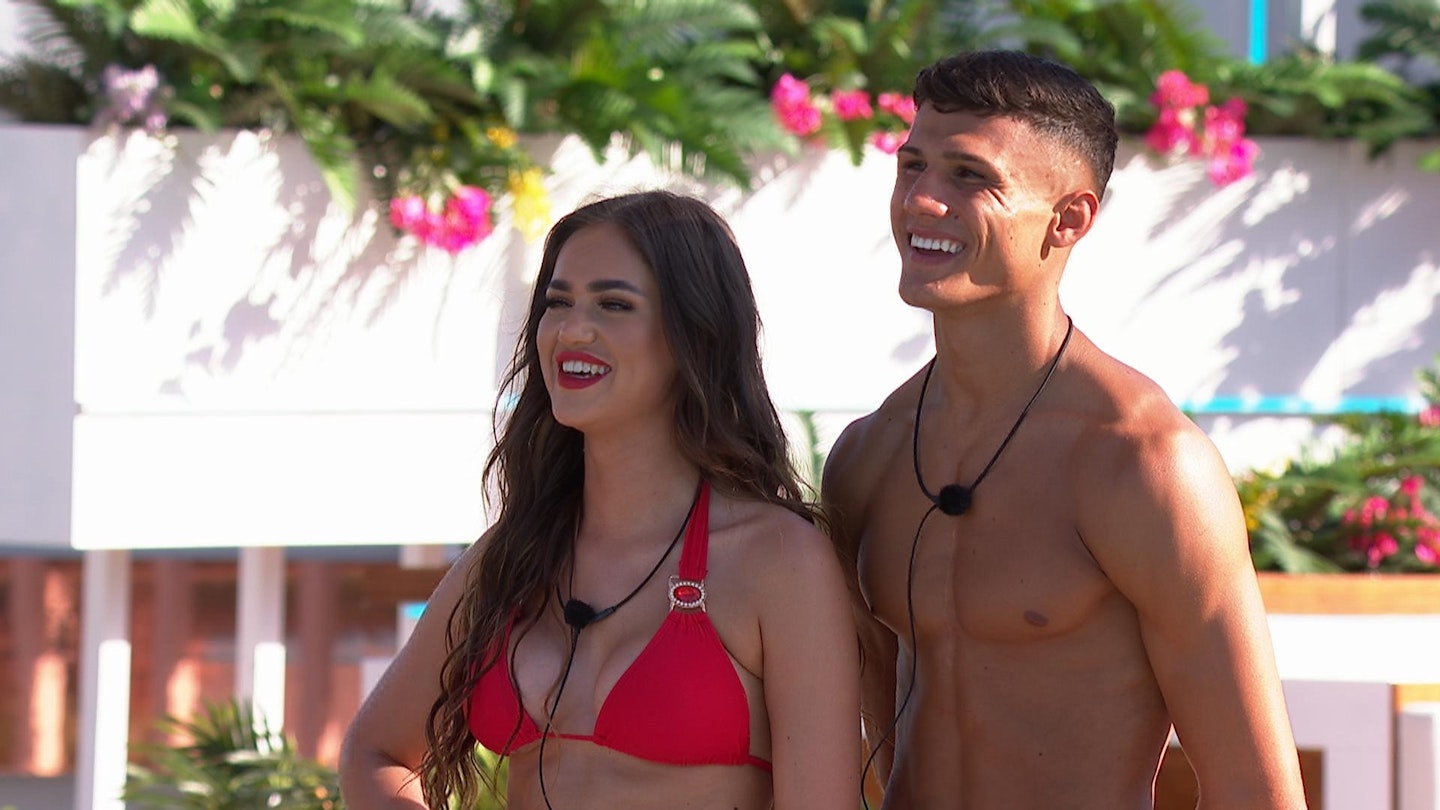 But now it appears the boxer has a second chance at love as he recently announced that he will be heading off to Albania to take part in the series once again – and his sis will be running his social media in his absence.
Haris's former villa mates jumped at the chance to share the exciting news and offer up some support. Well, kind of.
Finalist Tom Clare posted the goss on his story and wrote, "YES THE DONNY BOY! GOOD LUCK MATE!" with Tanyel Revan also sharing her excitement as she posted the teaser with "EEEEEKKK"
But it was winner Kai Fagan who offered up an iconic message:
"Can't wait for them to see how annoying you are 😂😂 Good luck 💪🏽"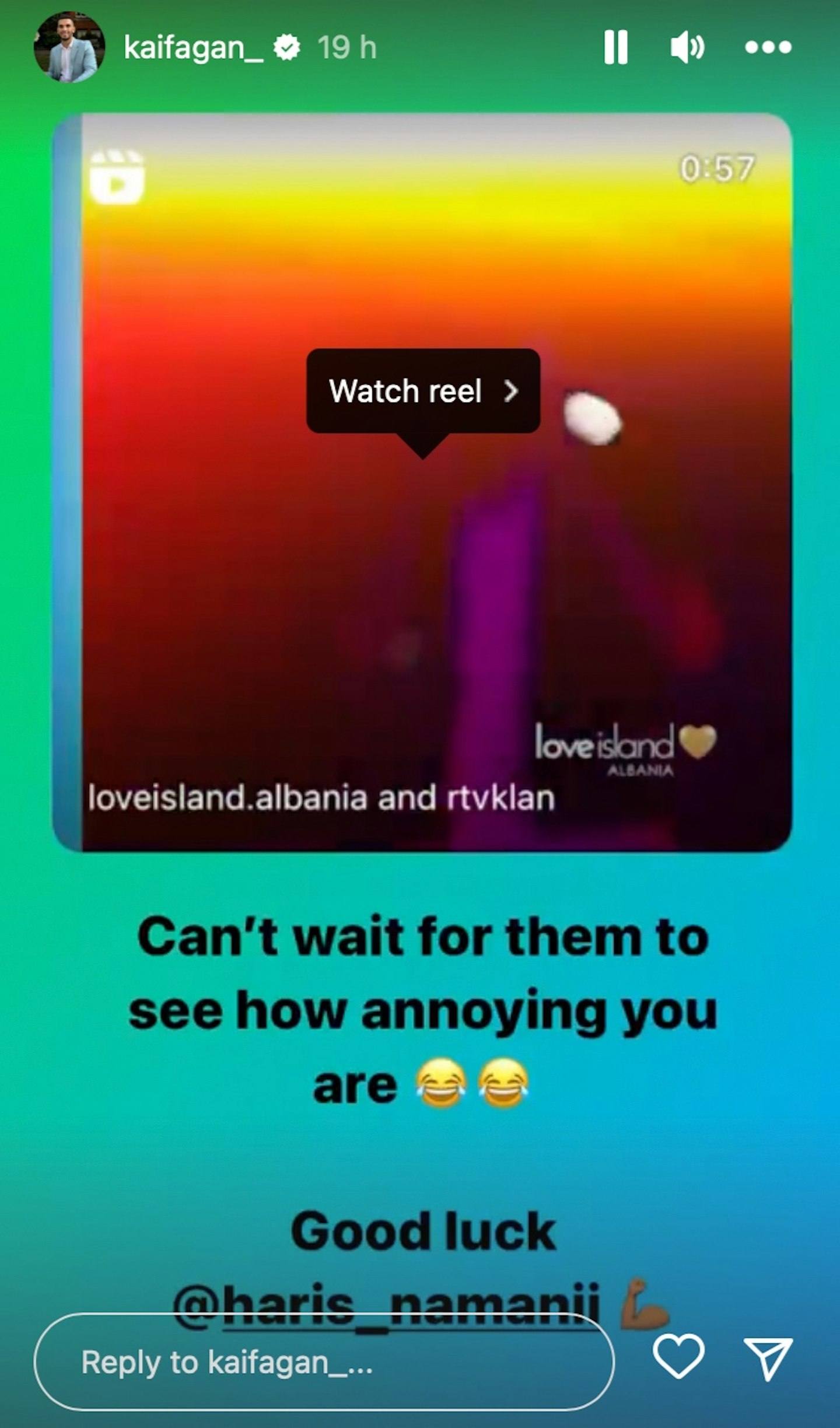 Kai won the show alongside Sanam Harinnanan and the couple made history with their win, what with Sanam being a Casa Amor girl and all.
Haris was only on the show for nine days and although he formed a bond with Olivia Hawkins it was a short-lived romance as he was booted out before anything could really heat up.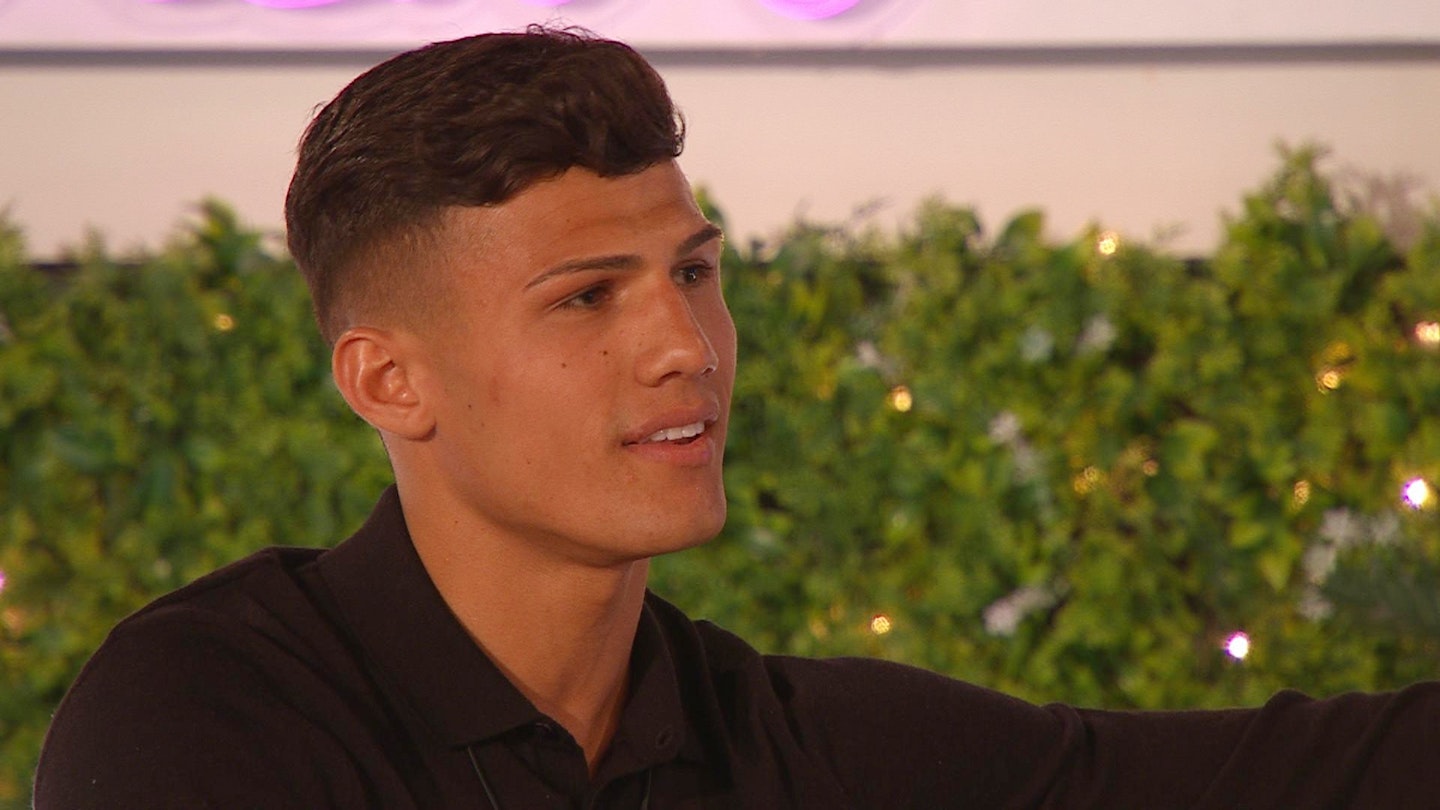 Perhaps doing an Adam Collard will be the smart move and Haris will find the love of his life in Albania. If not, there is always The Games, All Stars, UK, US and the OG version he can check out.
Side note: How cool that he can speak Albanian? We love a bi-lingual bae.
WATCH: 'Kady Unfollowed Me!' Mitch & Ella B Play Who's Most Likely To: Love Island Edition