She was only in the Love Island 2019 villa for one week, but in that time model Arabella Chi certainly made her mark! After arriving as a bombshell in week three, Arabella 'stole' Danny Williams from Yewande Biala, and had a number of disagreements with some of the girls.
Despite Arabella not finding love in the villa, she's now dating Love Island 2018 star Wes Nelson, with the pair going official in August!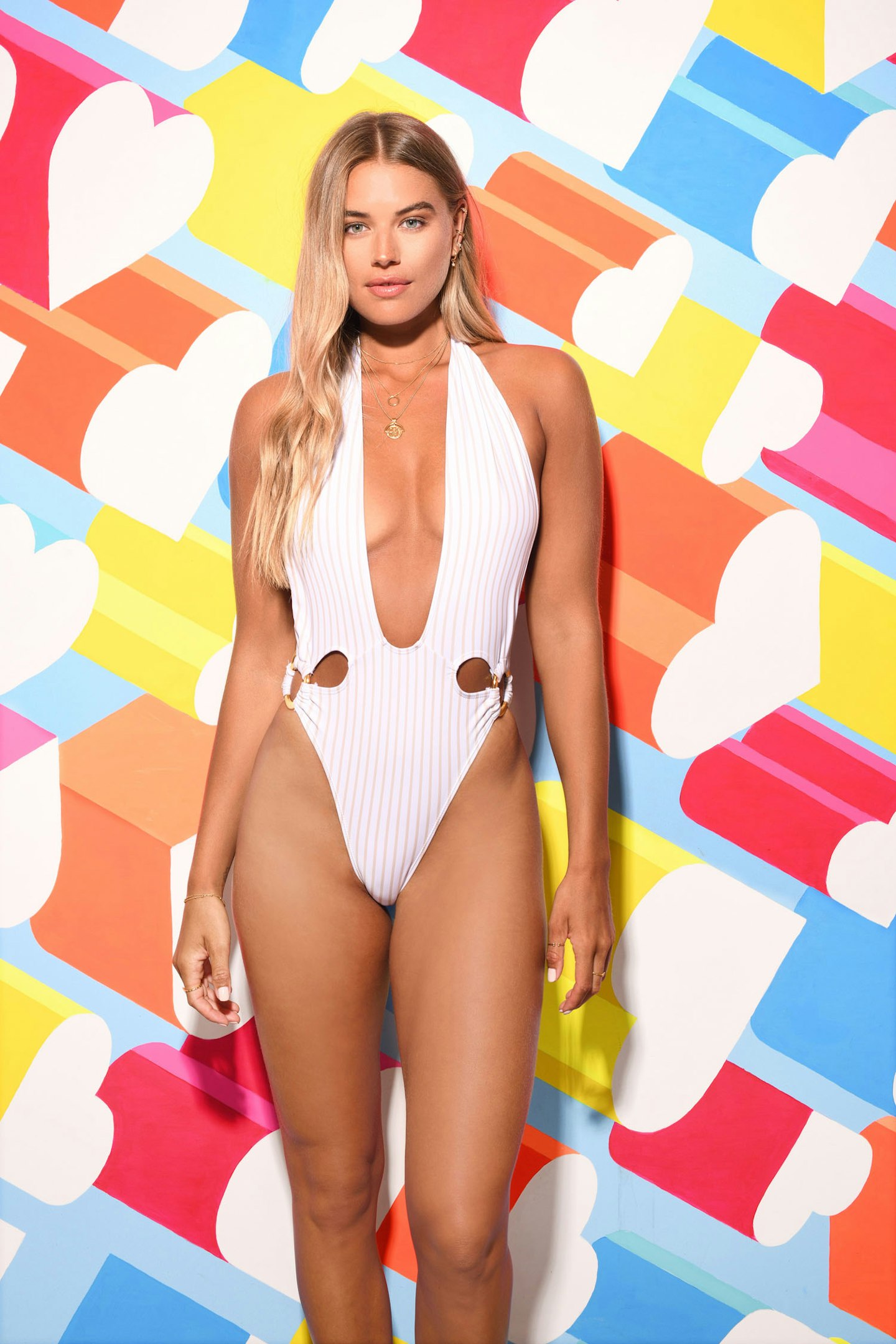 Who is Arabella Chi?
New girl Arabella is a 28-year-old model from London, who describes herself as 'energetic' and 'fun'.
When asked why she thinks she will be a great Islander, Arabella said, "I'm definitely a very energetic person. I bring a fun element, there's no one in there that is the joker. I like banter. I like playing fun tricks on people. I really want to find someone in there. After my last relationship, I'm so ready in my mind to find somebody. I'm 28 so I know what I want after previous relationships. I've learnt different things about what I want."
Is Arabella Chi dating Love Island 2018 star Wes Nelson?
In August, photos emerged of Wes walking hand-in-hand with Love Island 2019 contestant Arabella Chi. The pair were photographed enjoying a night out in Manchester, before being spotted on a cinema date looking very cosy!
In August, Wes and Arabella decided to make their romance official, posting a cute snap on their Instagram pages.
When was Arabella Chi dumped from Love Island?
Despite only coupling up with Danny earlier in the week, Arabella was harshly dumped by Tommy, Michael, and Anton on Thursday 27th June, when they were forced to decide which girl to send home following the shock public vote.
How old is Arabella Chi?
Arabella is 28-years-old.
Where is Arabella Chi from?
The model is from London.
What did Arabella Chi say about Danny Williams?
After leaving the villa, Arabella said, "I found somebody that I had a romantic connection with. I was attracted to him before I even went in the villa. Getting to know him more and more those feelings developed every day. "
Arabella Love Island baby
Don't panic, Arabella Chi didn't fall pregnant during her stay in the Love Island villa! However, fans have been left totally confused after pictures of her with a baby bump appeared online. The model previously worked with online fashion brand ASOS, promoting maternity clothing with a fake baby bump.
How does Arabella Chi rate herself?
It seems Arabella doesn't lack confidence, rating herself an 8 out of 10. She said, "I would say I'm an 8. My best features are my eyes and my bum."
She is a stunning model after all!
What is Arabella Chi's idea of the perfect guy?
Arabella loves men who hit the gym and train, but it looks like Anton's luck is out again, with the model saying, "For me someone like Anton is a bit too 'right', it's about getting a happy medium."
She's also a big fan of eyes, and likes to feel special in a relationship. She added, "Personality wise I have a lot of love to give and I like it if someone returns that and makes me feel special. I like a charmer and someone that makes me laugh. That's the most important thing in a relationship."
Who is Arabella Chi's celebrity crush?
American actor Jason Momoa is top of Arabella's list.
She said, "I did a film with him. Justice League and Wonderwoman. We had to train with him. I was an Amazonian. I remember this guy bear crawling towards me and I was like 'oh my god, he is so hot.'"
Has Arabella Chi ever cheated?
Yes! The model confessed she's cheated and been cheated on in the past, admitting she's only ever been loyal in ONE relationship.
She said, "I've only ever been loyal in one relationship which was my last relationship. In that relationship I would never look anywhere else. It all comes down to respect. When it's on and off with someone, as it has been before, you never have that respect."
What is Arabella Chi's claim to fame?
As we previously reported, Arabella is good friends with 2017 Islander Montana Brown, and she's also dated 2018 star Charlie Frederick!
How can I follow Arabella Chi on social media?
Instagram: arabellachi
Twitter: Arabella doesn't seem to be on Twitter!
How can I follow this year's Love Island stars on social media?
Find out everything you need to know about Love Island 2019 right here.
If you're a sucker for the Spice Girls and love a bit of One Direction, you need heat Radio in your life. We're online at heatradio.com. You can still get us on the free app on your Android, iPhone or tablet. Tune in on Freeview channel 716 on the telly or get us on your smart speaker by asking it to "play heat radio."