We're not sure how much more drama we can handle from the cast of Made in Chelsea at this point.
The Corsica series was more bloody chaotic than a Bloody Mary fuelled bottomless brunch.
Relationships came to an end, the friends to lovers and lovers to enemies tropes were played out in real life and for the first time in the history of MIC, Miles Nazaire wasn't the one breaking girls hearts, that was all down to Sam Prince.
Oh wait, we stand corrected, Miles did, in fact, invite Jane Auburn-Martin on holiday only to tell her, 'thanks but no thanks.'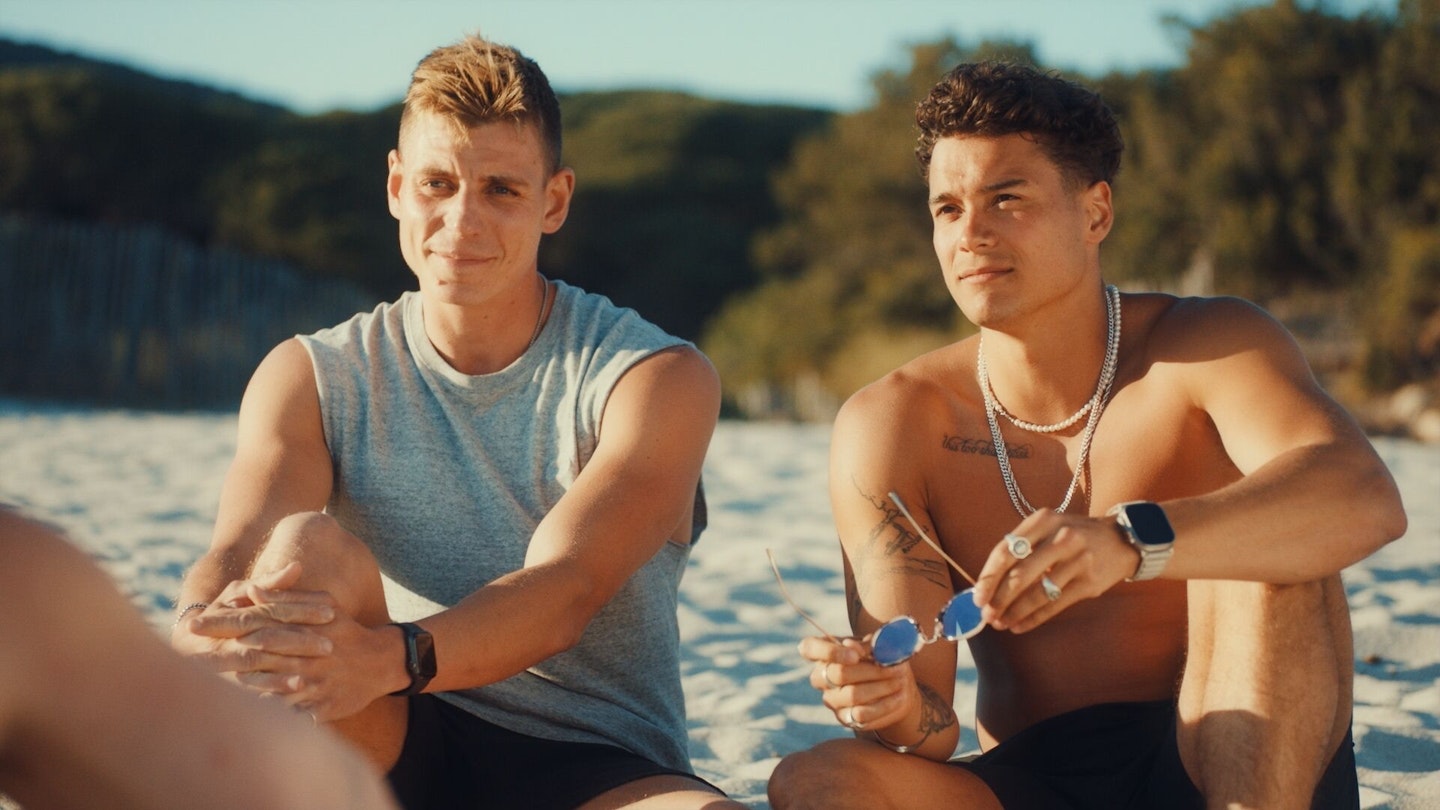 It turns out that now the SW3 babes are back on UK soil and filming the upcoming series – and the drama hasn't dissipated.
To be fair, with the way the last season ended we didn't exactly expect everyone to go back to being best buds and playing happily families.
Sam and Inga Valentiner's relationship came to an end and he proceeded to hook up with Yasmine Zweegers...a day later.
The same Yasmine who had being playing tonsil tennis with Tristan Phipps just the night before.
The same Tristan whose relationship with Liv Bentley came to an end just a few weeks prior.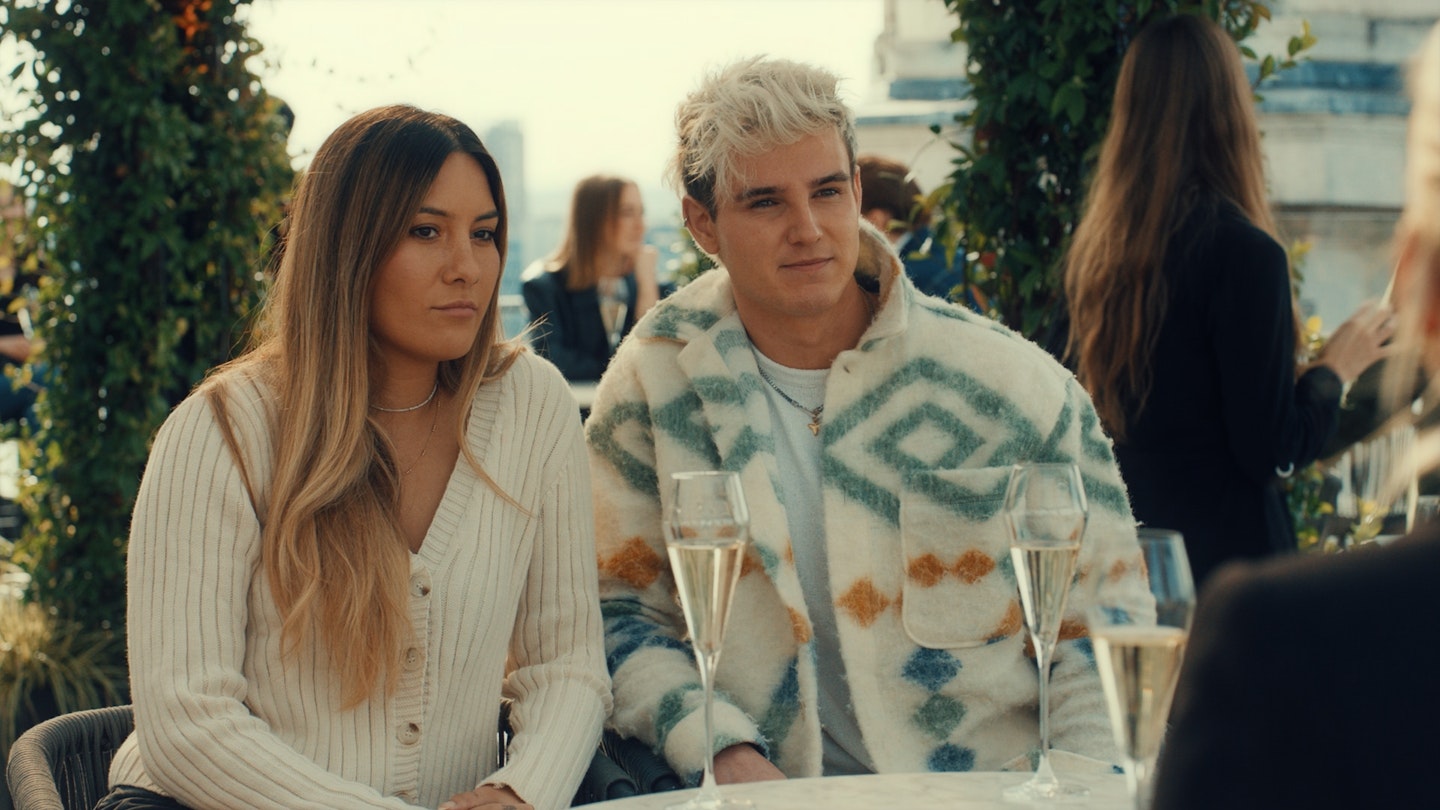 Chatting exclusively to heat, Tristan revealed that he was 'gutted' to find out his best pal and business partner has been hooking up with Yas and we cannot wait to see that discovery be aired on the new series.
Another cast member who found themselves caught up in a little bit of dramz, not to the level of the Liv x Tristan x Yas x Sam x Inga disaster, obviously, was Willow Day.
Although she was having a cute little holiday romance with Harvey Armstrong, when he jetted off back home a certain Chelsea charmer by the name of Miles caught Willow's eye and the two shared a kiss.
Doing a Q&A on her Instagram, Willow's fans went in, wanting to know all those series 26 deets. One follower asked, "When is the next made in Chelsea season dropping?"
Willow replied, "Soon don't you worry!!!! And when I tell you, this season has been hectic for me, I TRULY mean it. But definitely be ready to be entertained...😅
"All I can say is I'm very thankful for this little angel in my life @inga.valentiner🫶🏻🫶🏻🫶🏻"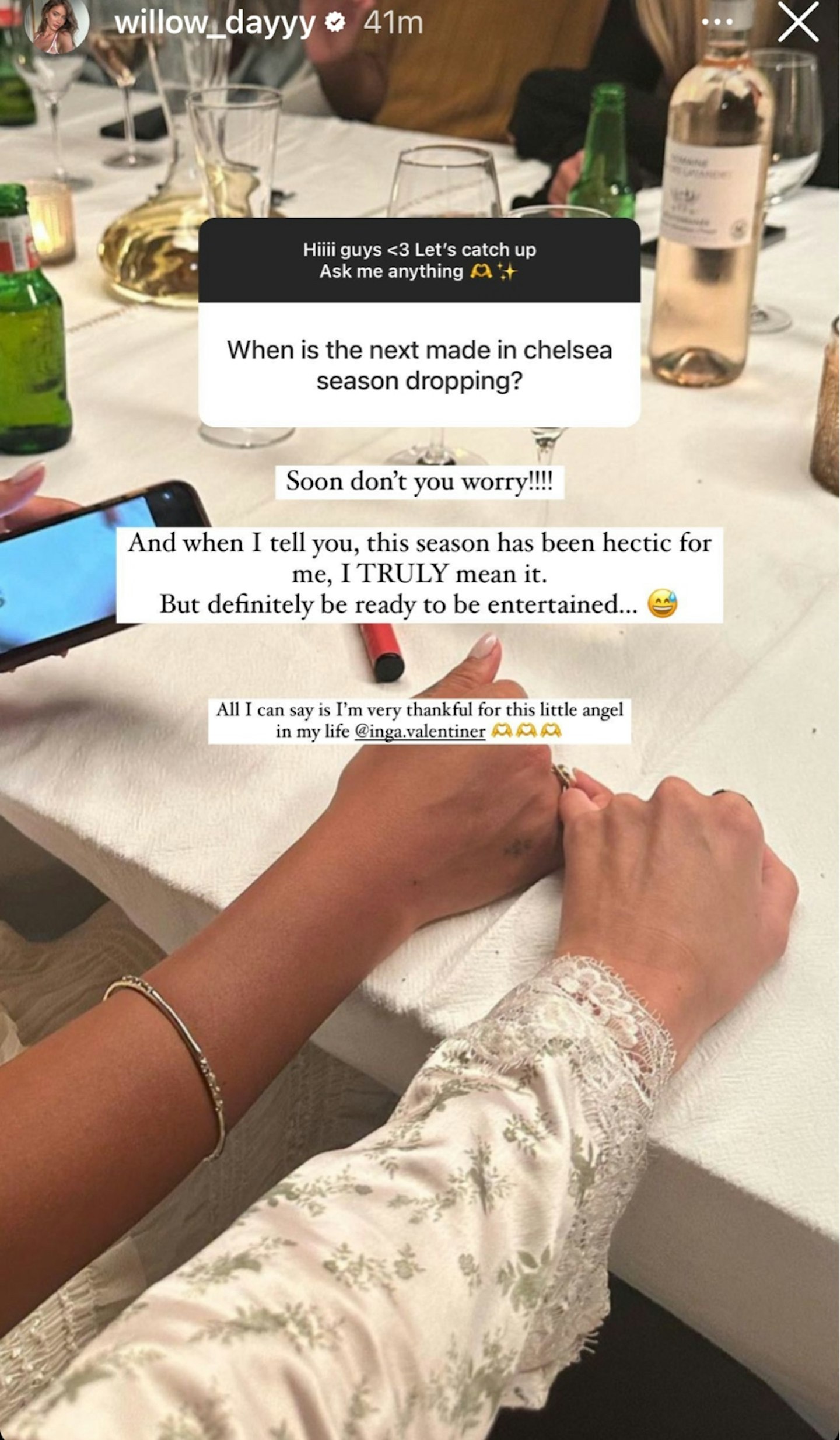 If we know Harvey Armstrong – and we do, we've been watching Made in Chelsea for over ten years, we know how these London Lotharios operate – then we have a sneaking suspicion that Harvey and Willow's love affair won't end all that well.
Just ask Emily Blackwell.
Or Imogen Bloom.
You see what we mean?
But let's be honest, if Willow has her girls by her side, does she really need a fella? The answer is a resounding no, btw.
WATCH: 'Kady Unfollowed Me!' Mitch & Ella B Play Who's Most Likely To: Love Island Edition